Unusual Celebrity Baby Names
Would you ever name a baby Summer Rain, Face, or Blue Bear? Yes, some famous babies have earned these names! But some got even stranger names, that aren't even pronounceable, like X Æ A-12. Do you want to know more about these children and their famous eccentric parents? Keep reading.
Beyoncé and Jay-Z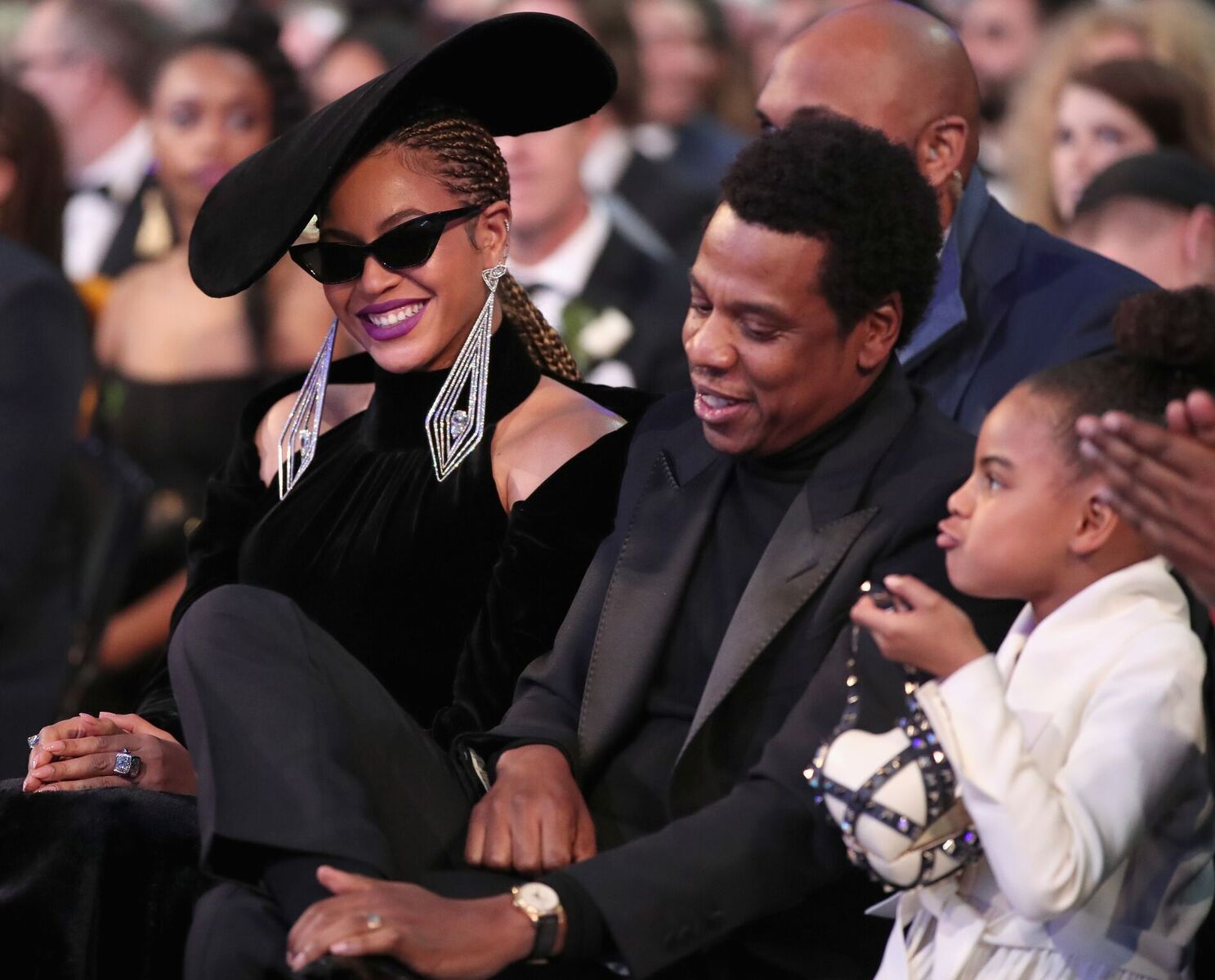 Beyoncé and Jay-Z chose to call their first daughter Blue Ivy. Unusual, right? But the names of the twins who came after were even more surprising: the girl is called Rumi Carter, and the boy was named Sir Carter.
Matthew McConaughey and Camila Alves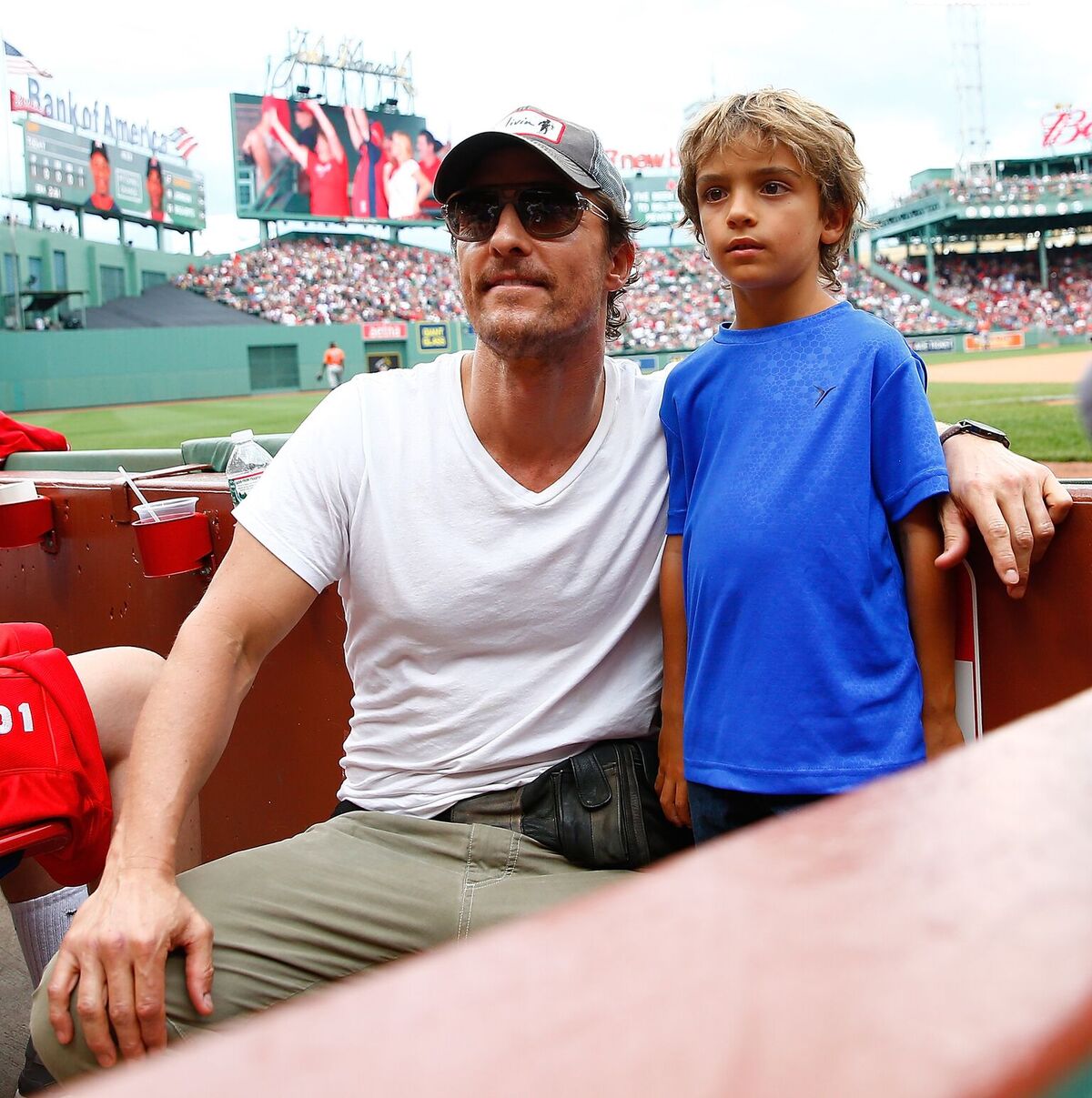 Matthew McConaughey and Camila Alves obviously resorted to the Brazilian origin when choosing the name of the girl Vida, and Levi is not so different. But they did not reveal where the name of the boy Livingston comes from.
Paula Yates and Michael Hutchence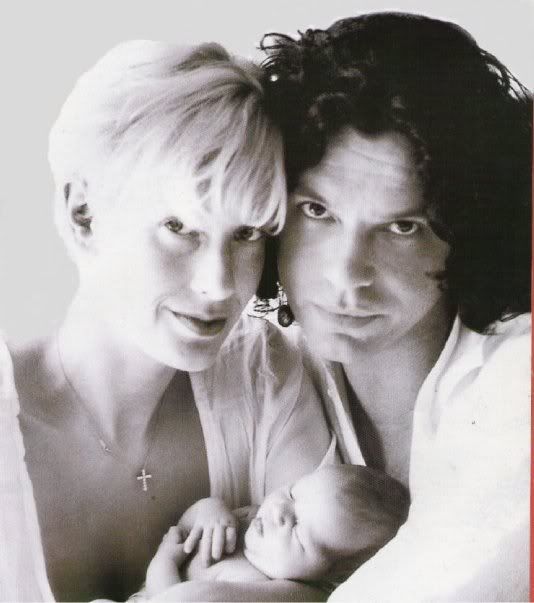 Paula Yates and Michael Hutchence remained faithful to the extravagance for which they are known when choosing the names of their child. They went with Heavenly Hiraani Tiger Lily. At least that last one was less strange, isn't it?
Elon Musk and Grimes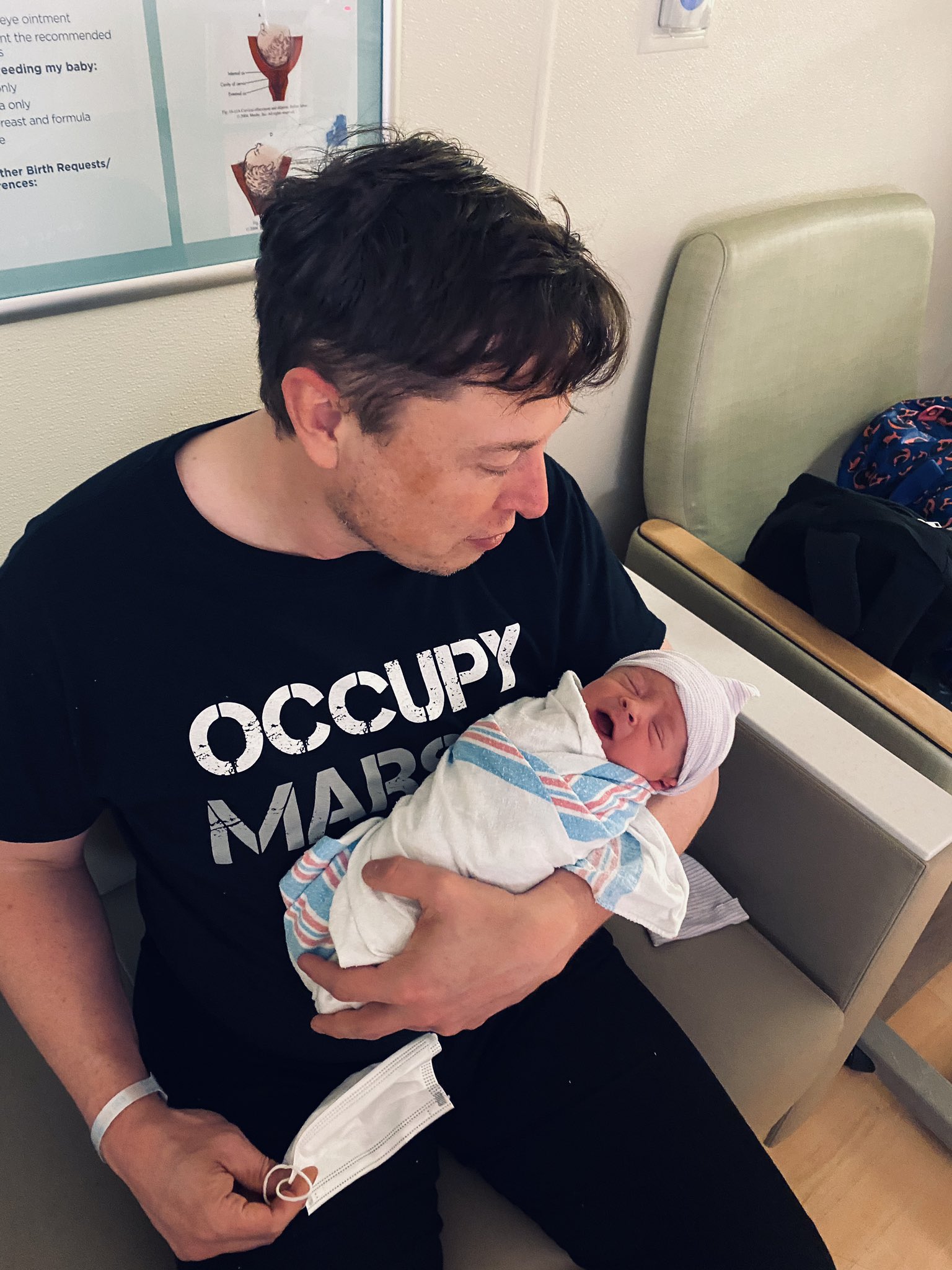 Billionaire Elon Musk, the founder of Tesla, showed a photo of his first son with Canadian singer Grimes recently. When asked about the name, he gave a bizarre answer: X Æ A-12 Musk. Now, everyone is wondering what it means, and more: how is this strange name pronounced? However, according to California laws, they can't use symbols or numbers, so it's likely that the birth certificate will be "rejected and they'll be asked to submit it again," says People. So what version of the name they'll finally submit?
Jamie Oliver and Juliette Norton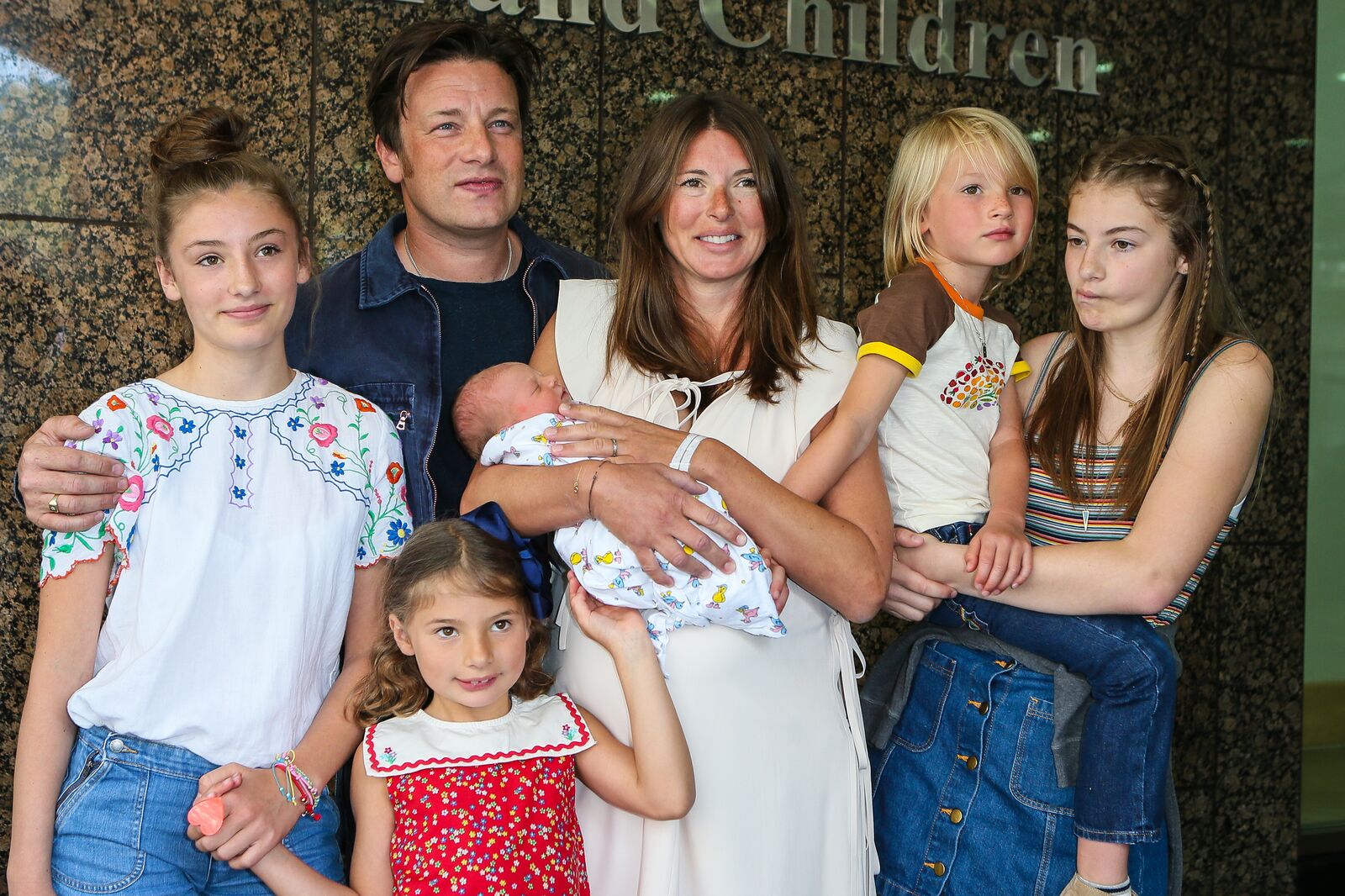 Jamie Oliver is not good at creating mixes only in the kitchen, as he and his wife chose the most unusual names possible. Daisy, Boo Pamela, Poppy Honey Rosie, Buddy Bear Maurice, and Petal Blossom Rainbow to name the children.
Michael Jackson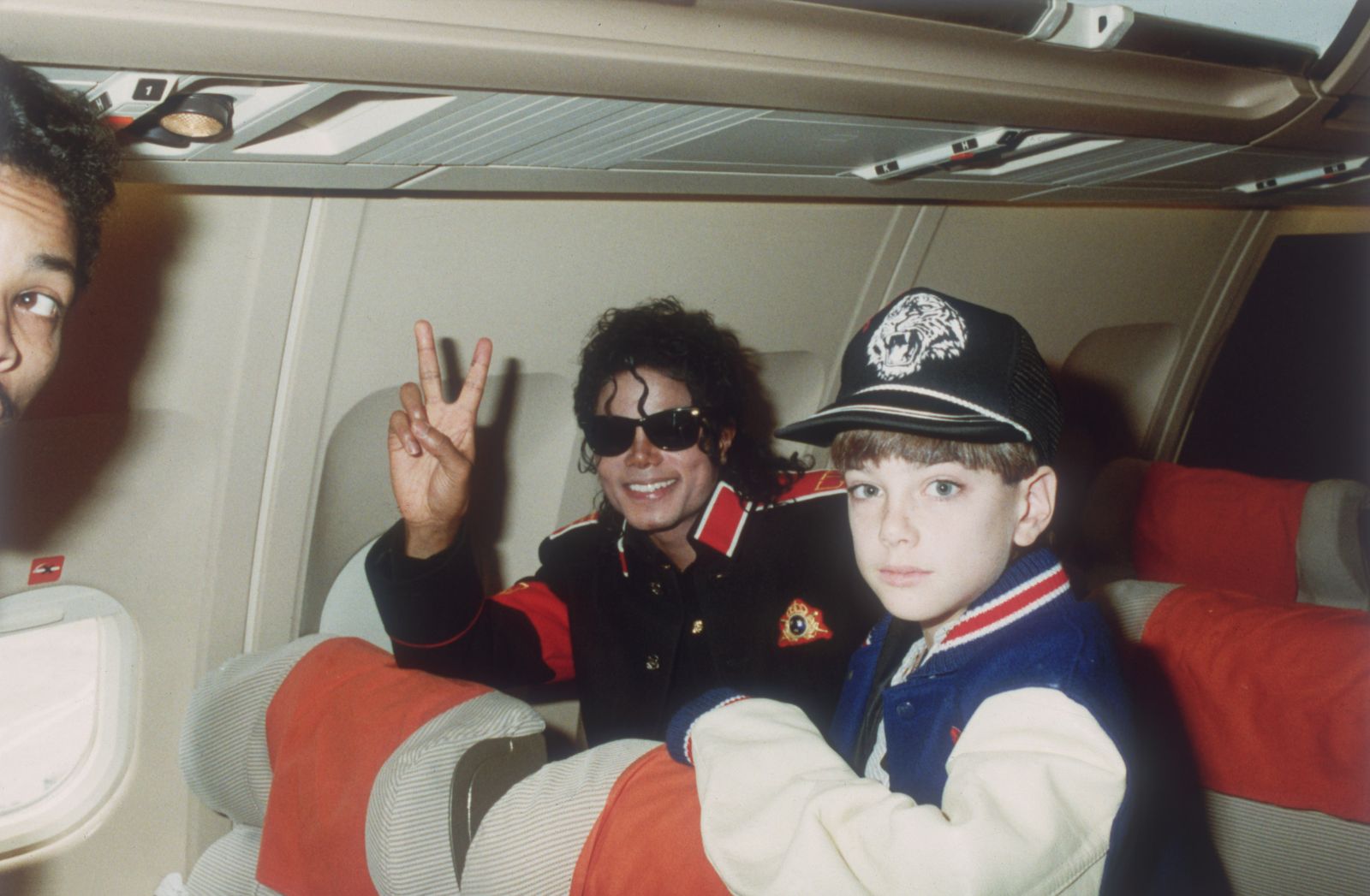 Michael Jackson impressed everyone when he chose the name of his children. One of them is called Michael Joseph Jackson Jr., who became better known as Prince Michael Jackson I. His younger brother is called Blanket, but he ended up being better known as Prince Michael Jackson II so that all the children of the pop star carried the name of Michael Jackson. Even the singer's only daughter also bears the star's name and is called Paris-Michael Katherine Jackson.
Natalie Portman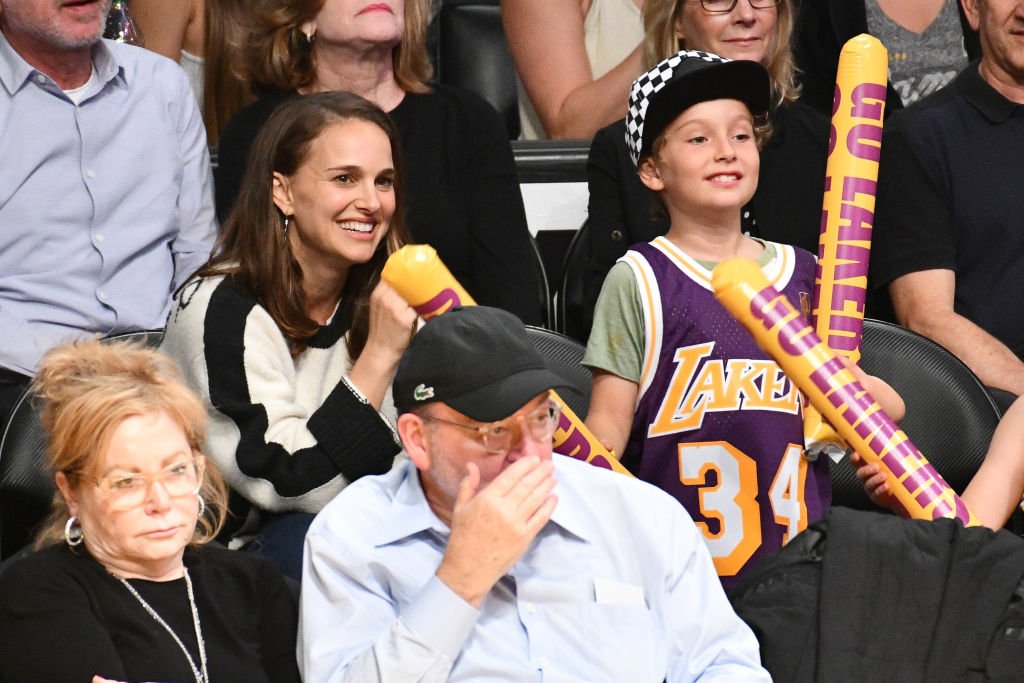 Natalie Portman decided to call her first son Aleph, which is equivalent to the first letter of the Hebrew alphabet. According to mysticism represents the oneness of God. His second daughter is called Amalia, a little less strange.
Liv Tyler and David Gardner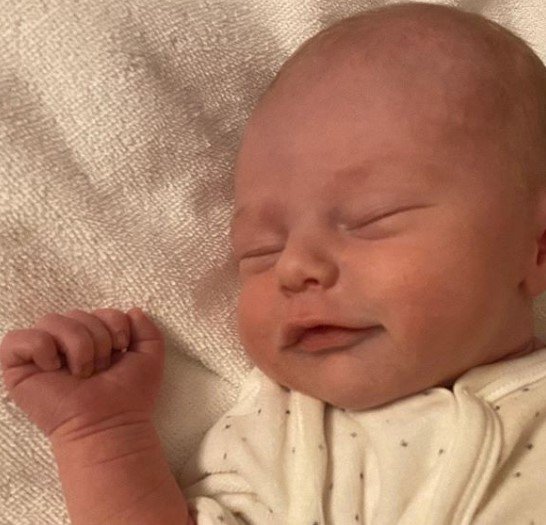 On their Instagram pages, both mom and dad showed an image of the baby's little hand holding a pendant with the design of an anchor. The image, in fact, has everything to do with the little boy's name: Sailor Gene Gardner. They are also Lula Rose Gardner's parents, and Liv even had little Milo William Langdon from another relationship.
Kristen Bell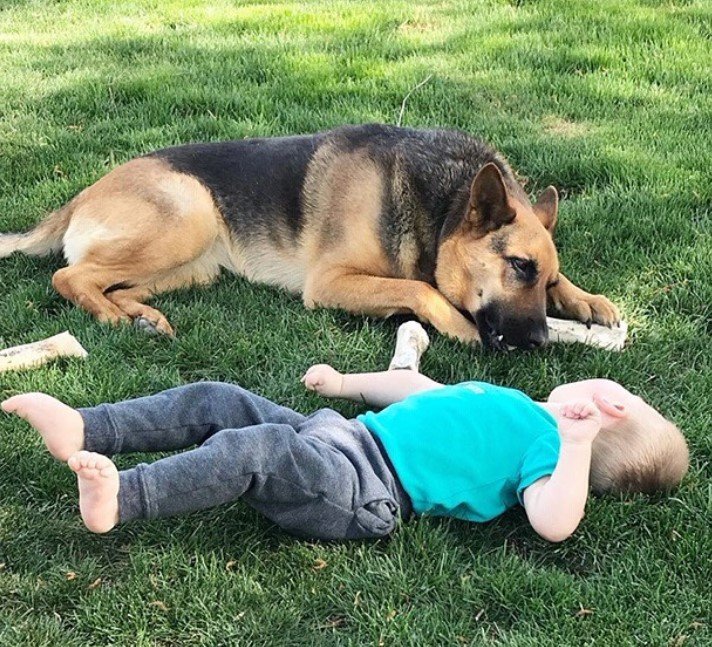 Kristen Bell of Veronica Mars announced to the world that her first baby would be named Lincoln. A common name, right? However, not for the sex of the baby: it's a girl! The couple's second daughter was named Delta.
Reese Witherspoon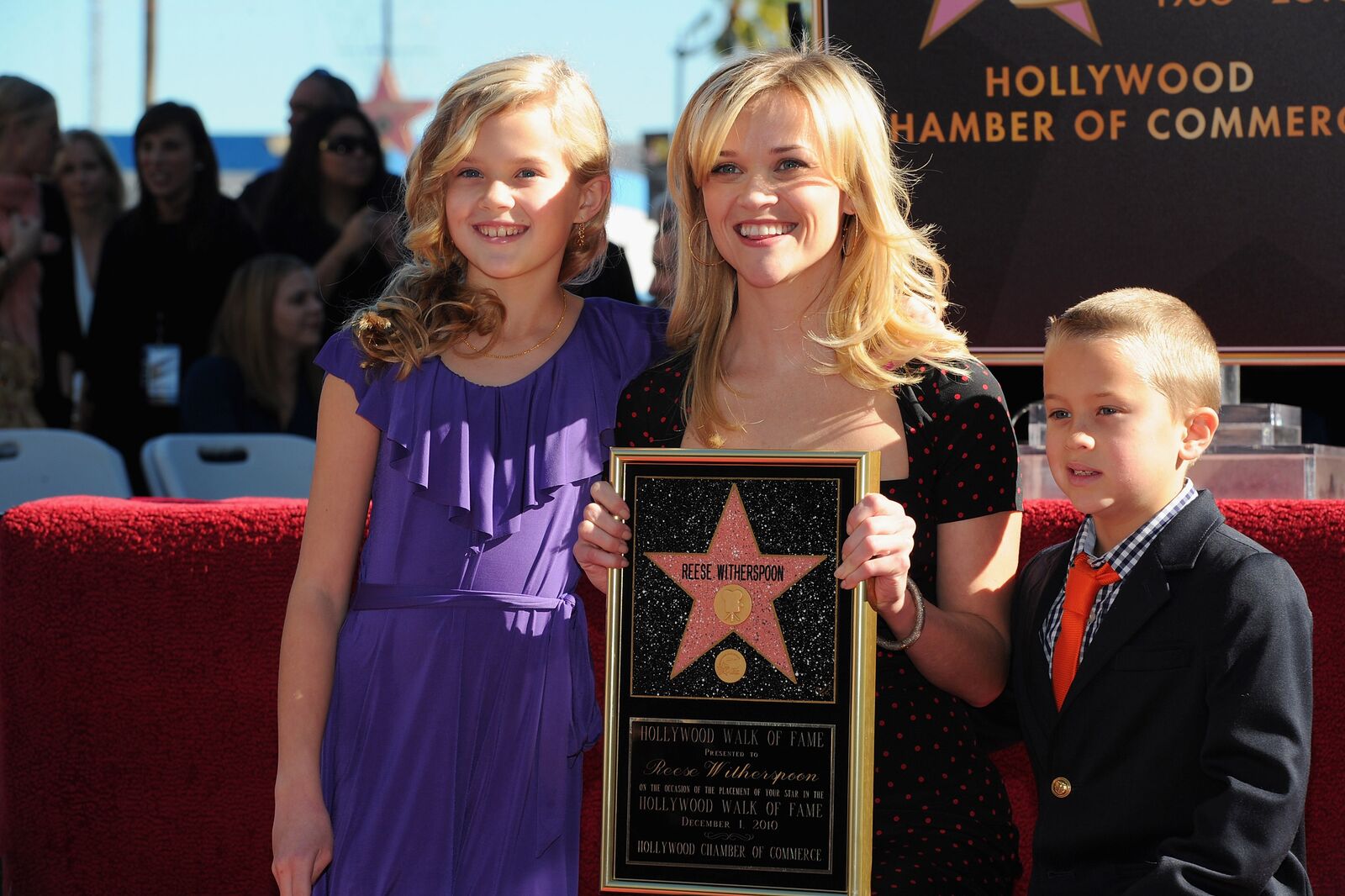 Reese Witherspoon decided to name her third son Tennessee. Why a state? No one knows. She is also Ava and Deacon's mom. Well, but Reese's own name is already unusual, isn't it? It's normal for her to be imaginative with her kids.
Robert Downey Jr.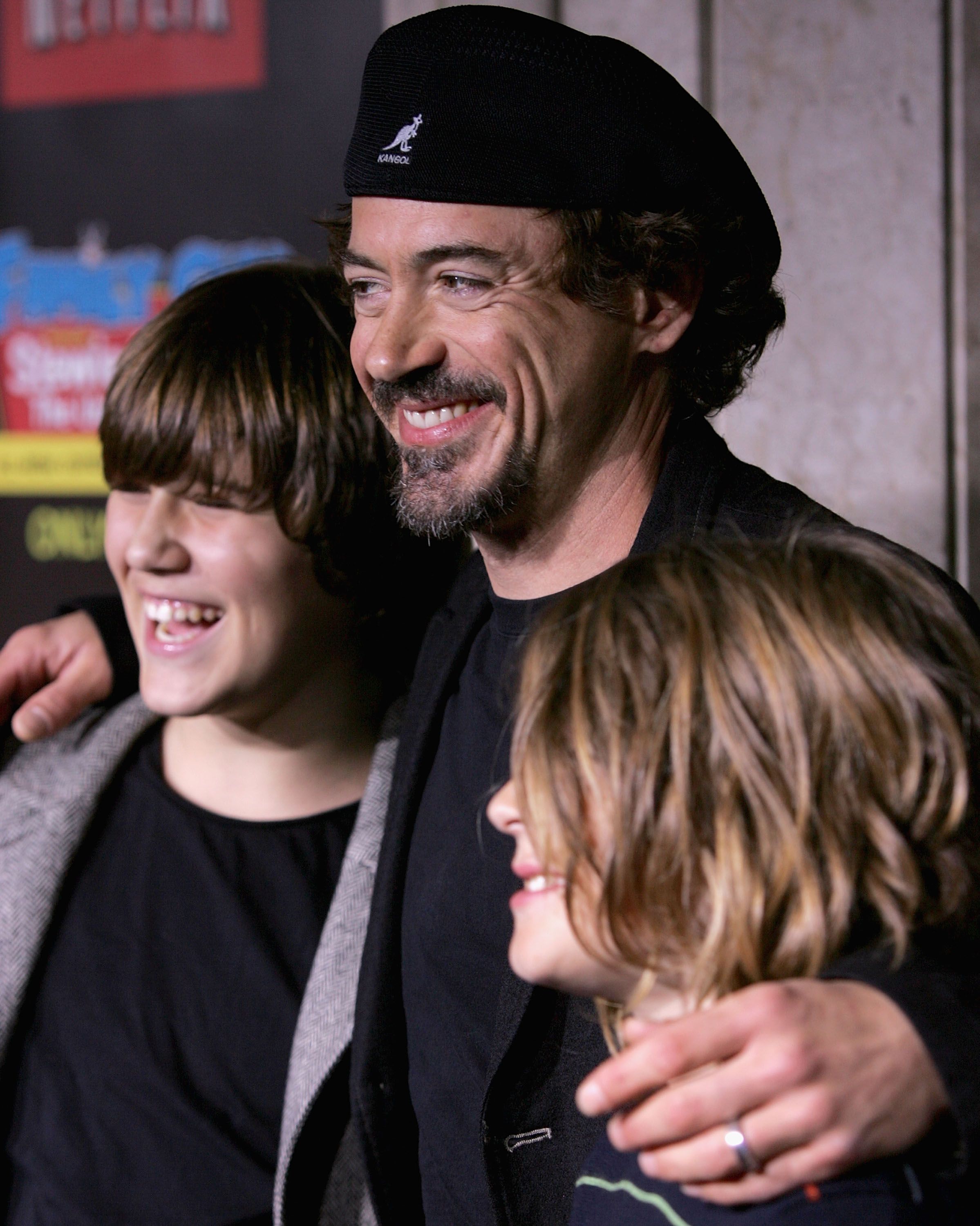 Robert Downey Jr. named his first child with his wife, Susan, Exton Elias Downey. The eternal Iron Man is also the father of Indio Falconer and Avri Roel. Where do the names come from? No one seems to know, but they are certainly among the strangest names of children of celebrities.
Mariah Carey and Nick Cannon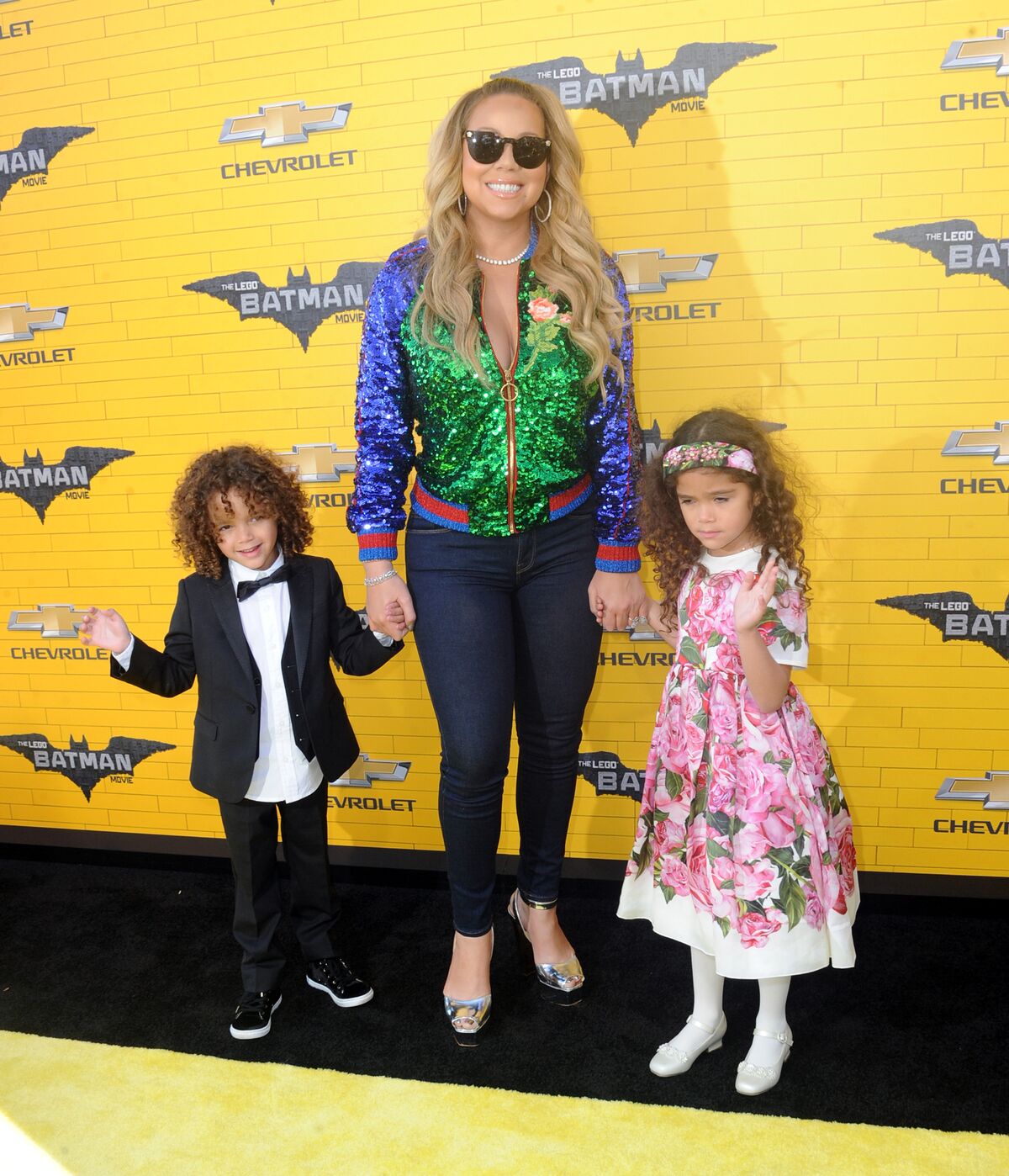 Former couple Mariah Carey and Nick Cannon decided to name their twin sons with names that started with the letter M. The chosen names were Monroe and Moroccan. The explanation is that Mariah adored Marylin Monroe, which is why she named that one of her kids. And her daughter Moroccan is a tribute to the place that Nick asked for Mariah's hand in marriage, Morocco.
Uma Thurman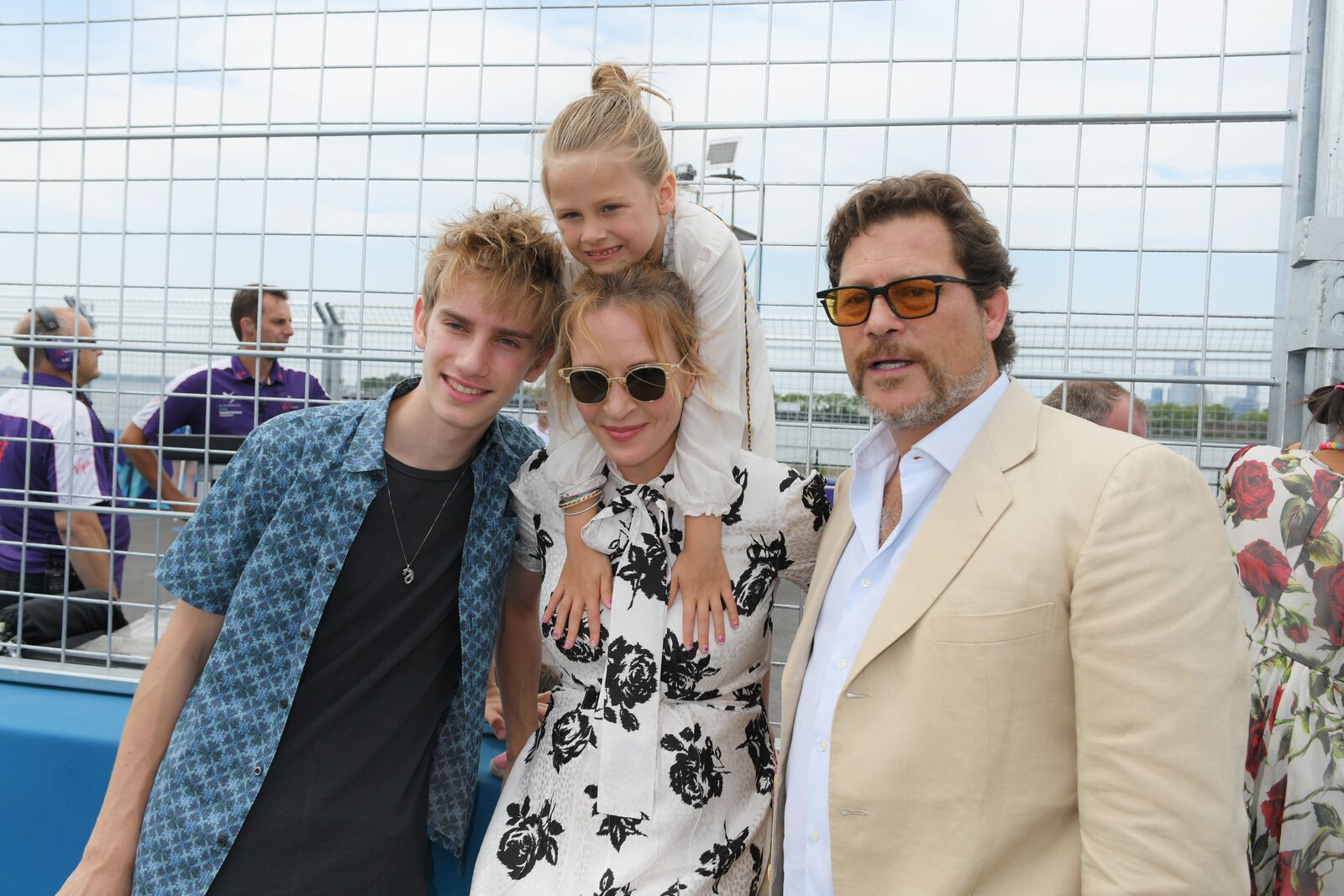 Uma Thurman was an indecisive mother. Instead of choosing only one name, she named her daughter Rosalind Arusha Arkadina Altalune Florence Thurman-Busson, but friends call her Luna. She also has another daughter called Maya.
Ryan Reynolds and Blake Lively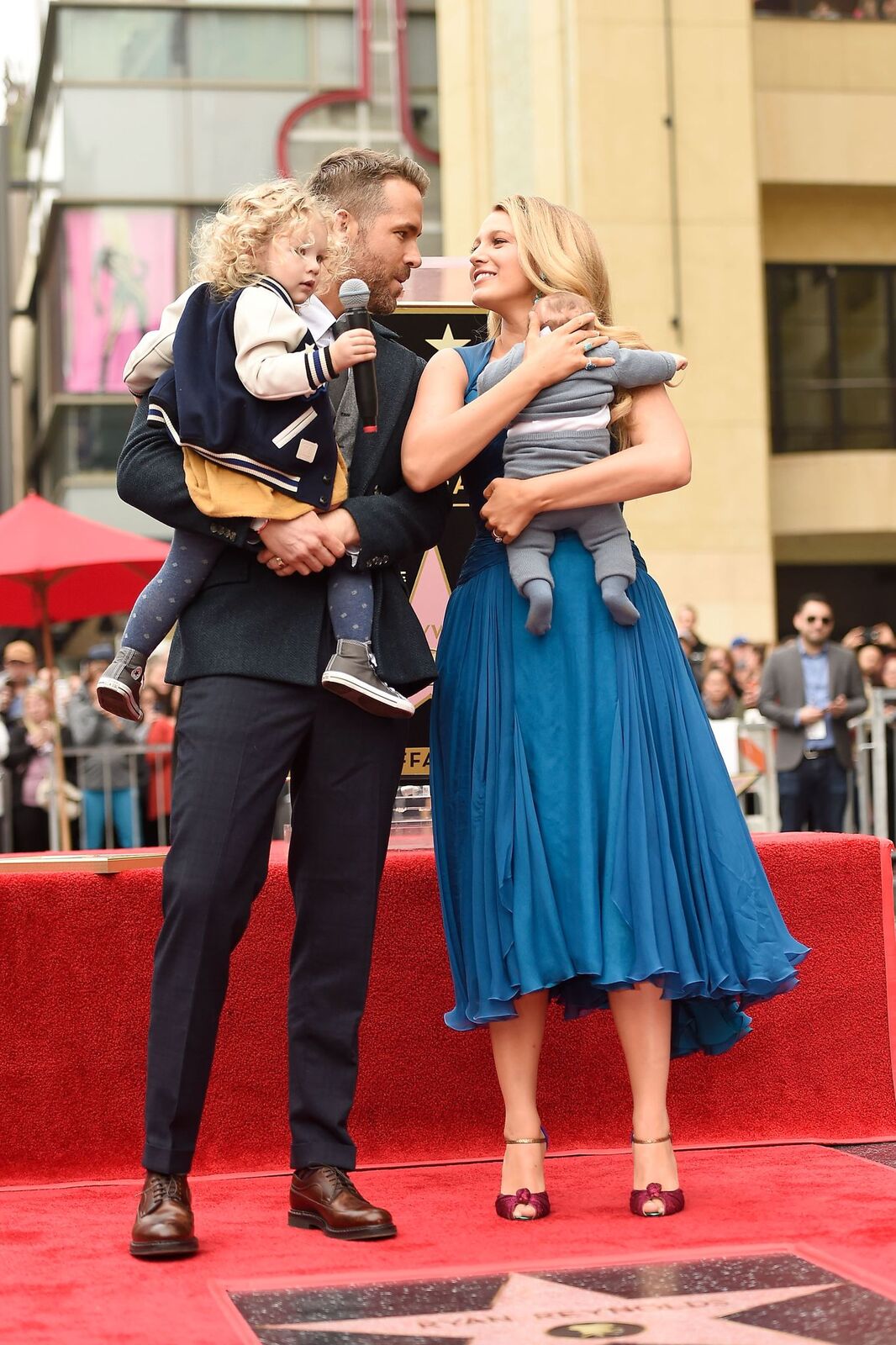 When he was about to be a father for the first time, Ryan Reynolds told the Canadian program Etalk in an interview that he intended to give a very Hollywood name to the couple's first baby. If it were a girl, the name would be Excalibur Anaconda Reynolds. If it were a boy, Reynolds, who is a fan of Keeping up with the Kardashians, said it would be Bruce Jenner. However, after the birth of two beautiful girls, the couple remained traditional and chose to call them Ines and James. 
Angelina Jolie and Brad Pitt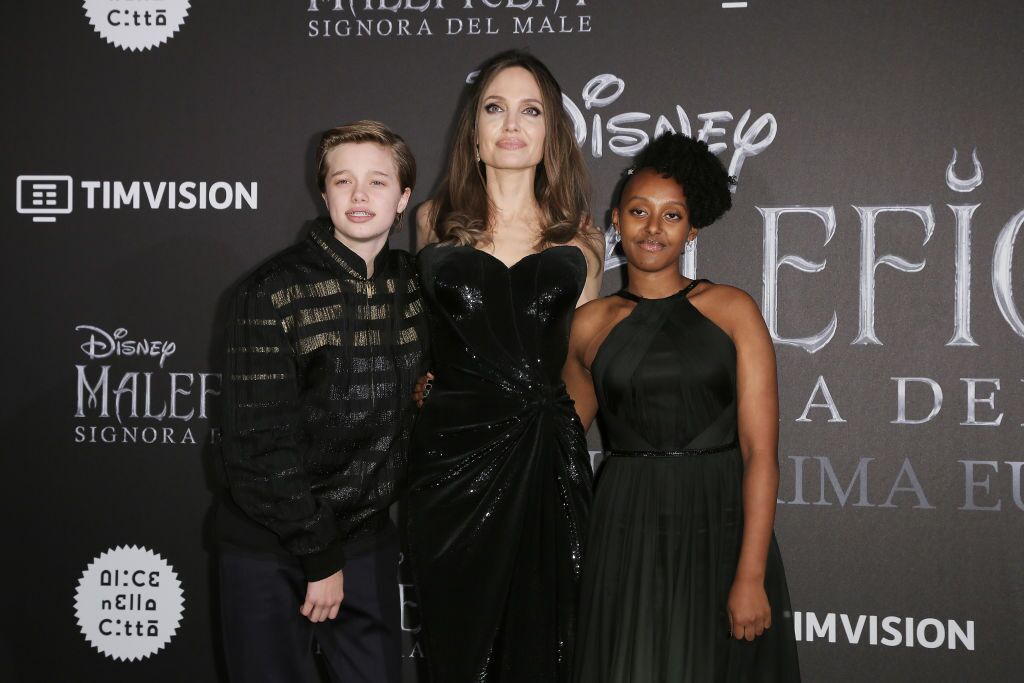 The kids of Angelina Jolie and Brad Pitt have very eccentric names. Zahara Marley, the first name means flower and the second is a reference to the Jamaican singer's surname. Knox Lenon is a tribute to the actor's maternal grandfather. Maddox Chivan, the first name means "beneficiary" and the second name means "life". Pax Thien which means Pacific Sky. Shiloh Nouvel, Hebrew name meaning "peace". Vivienne Marcheline has the most common name, which is the same as Angelina's deceased grandmother.
Gwyneth Paltrow and Chris Martin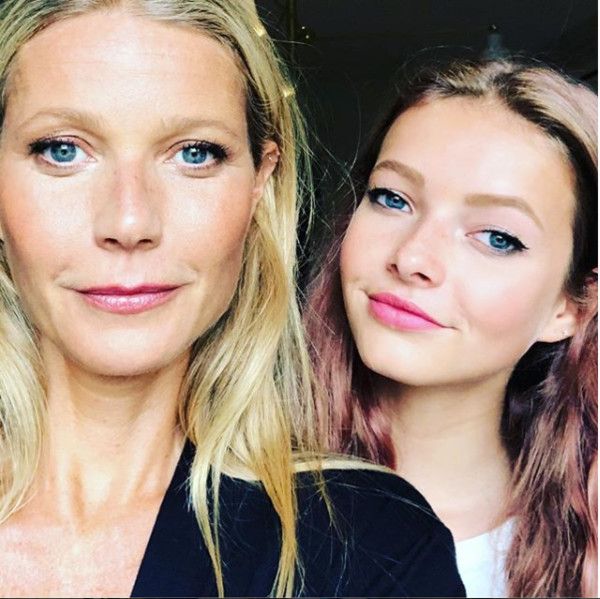 The name of actress Gwyneth Paltrow's daughter with ex-husband Chris Martin, lead singer of Coldplay, is Apple, just like fruit. Imagine them saying to their daughter: "Apple, get an apple." Strange, isn't it?
Why choose a simple name for children who will certainly not have a common life? This seems to be the logic of many celebrities when choosing the name of the heirs. Maybe it makes sense! Did you like this article? Share it with your friends!
Source: Glamour, Vogue, Parents, Made For Mums, SCMP, Eonline, Daily Mail, People, NY Daily News, Now to Love, Closer Weekly.