Wedding Traditions From Around the World
Marriage is a ubiquitous rite of passage all over the world, but wedding traditions can change from one place to another. You might be dreaming of throwing the bouquet, but other brides are looking forward to jumping the broom or wearing three dresses on their special day. Some brides might even be stolen by the guests! Let's discover what else people do at weddings!
BREAK BREAD AND PLATES – ARMENIA
A lot of wedding traditions have something to do with bringing good luck in a marriage, and in Armenia, it's all about bread. To ward evil spirits away, you have to put lavash flatbread on your shoulders. The groom and the bride both do it. Afterward, they are given honey – a symbol of happiness – and lavash by the groom's mother to eat. They also break a plate for good luck.
FUNNY KISSES – SWEDEN
If you're a groom in Sweden, you shouldn't leave your bride alone during the party. When the groom is gone, all the other men at the wedding will kiss the bride. It also works the other way. So, brides cannot leave their grooms alone either. Of course, some people might do it on purpose just to see the tradition at the wedding.
ALL WHITE GOWN – JAPAN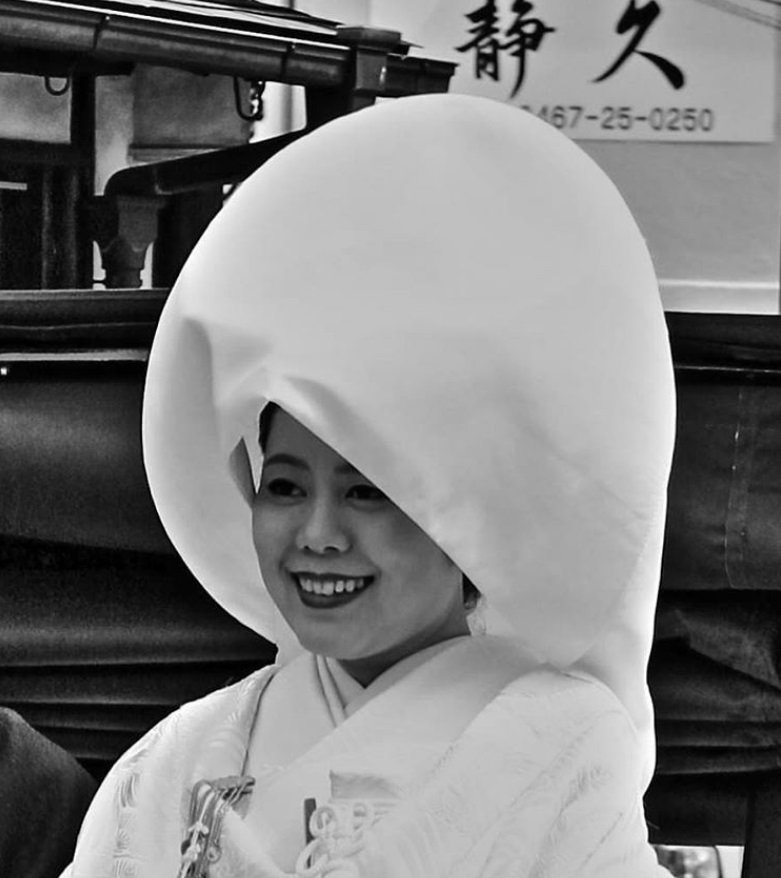 You can probably imagine how gorgeous Asian wedding dresses are, and in Japan, they have a particular gown for the bride. If they are holding a Shinto ceremony, the bride has to wear an all-white outfit, including a hood over her head known as "tsunokakushi". White is known to symbol maidenhood, and the hood is meant to conceal the "horns of jealousy" that brides feel towards their mothers-in-law.
POLTERABEND – GERMANY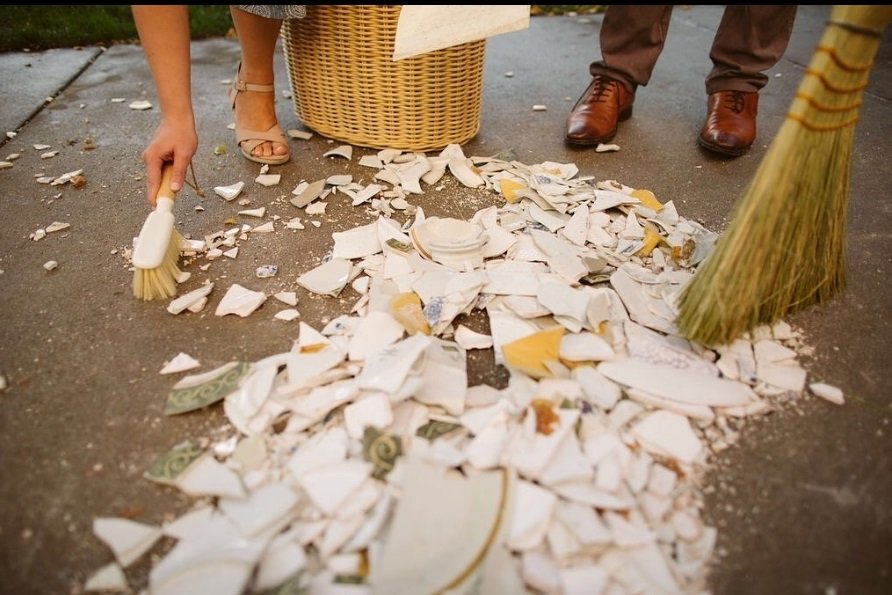 This tradition from Germany used to happen the night before the wedding. The guests go to the bride's house and break all the porcelain they can find. It's supposed to bring good luck. However, they absolutely cannot break glass because it's a symbol of happiness. The couple later has to clean the shards from the floor which represents how hard marriage can be. Younger generations now do it on their wedding day.
KRANSEKAKE – NORWAY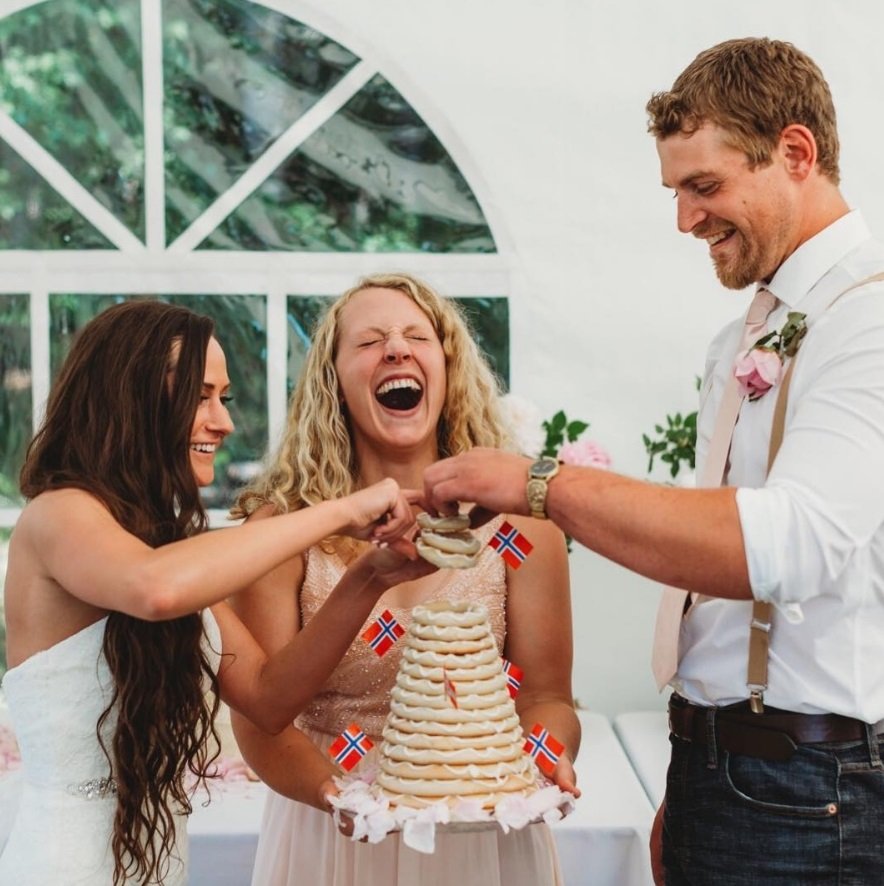 During a Norwegian wedding celebration, they have a special "cake" known as "kransekake". It's made with doughnut-shaped cakes made with almond and icing. They form a cone, and a wine bottle is placed in the center. According to Instagramer blueberryhillphotography, "It is a tradition for the couple to pull on the top ring together, and however many rings come away with it represents the number of children they will have."
LOVESPOONS – WALES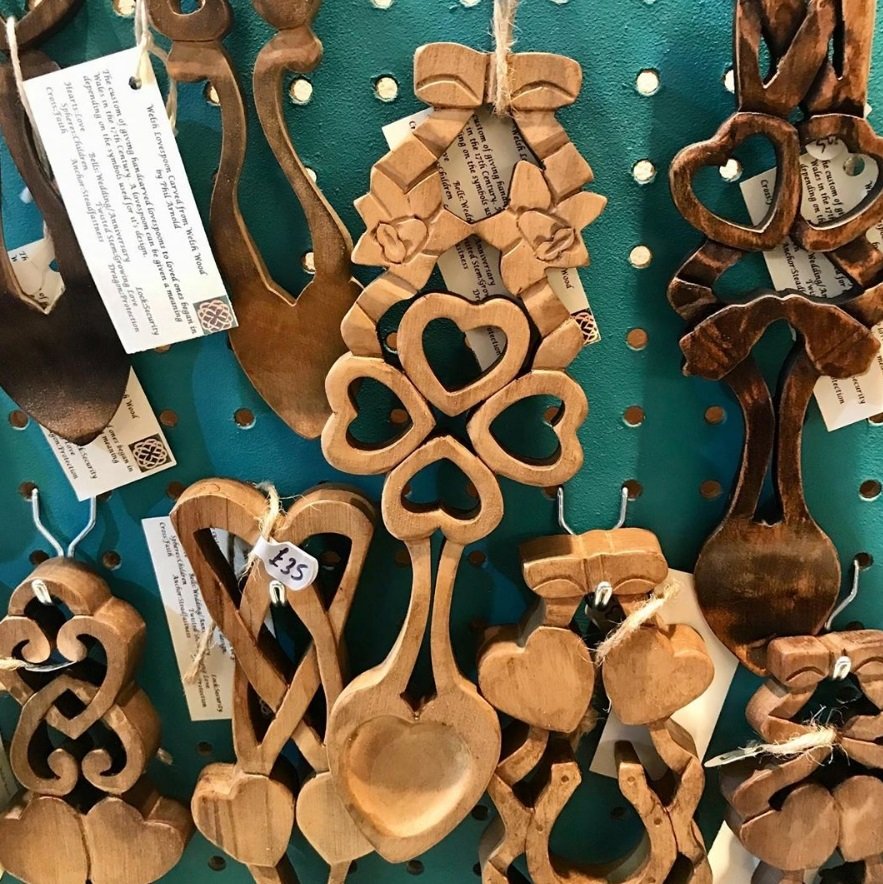 This is the kind of wedding tradition that will suit people that cannot afford a diamond. The story goes that a Welsh man fell in love with a woman and gave her a "lovespoon" to show that he was ready for commitment. It was also decorated with keys, symbolizing his heart, and beads that represented how many kids he wanted.
SOME GROOMING – GREECE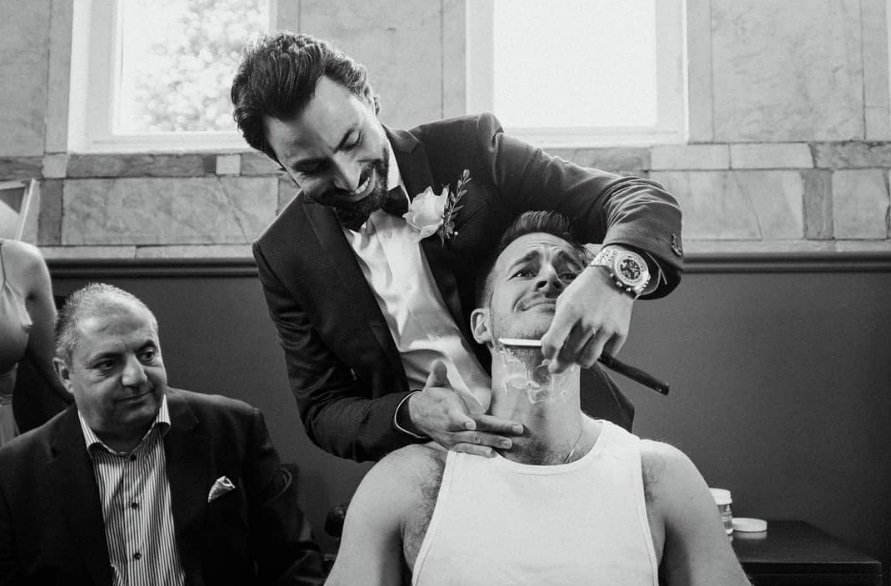 You can definitely expect a Greek wedding to be colorful, musical, and exciting, but not many people know about this tradition. They take the word "groomsman" seriously in Greece because the best man, called "koumparos", has to shave the groom. Afterward, his future mother-in-law will give him honey and almonds.
STEALING THE BRIDE – ROMANIA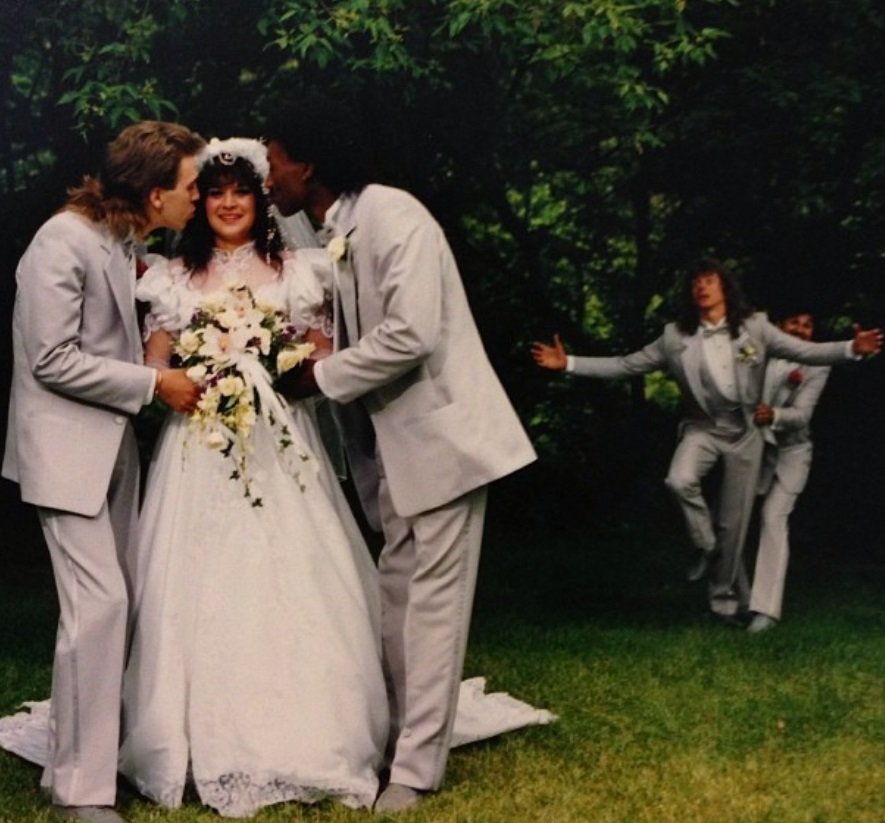 Can you imagine having to go bride-napping on a wedding day? Well, right before the ceremony at Romanian wedding, the guests will "steal" and hide the bride. Afterward, they demand something from the groom. It can be a few bottles of liquor or the groom might have to sing a love song during the celebration.
THREE DRESSES – CHINA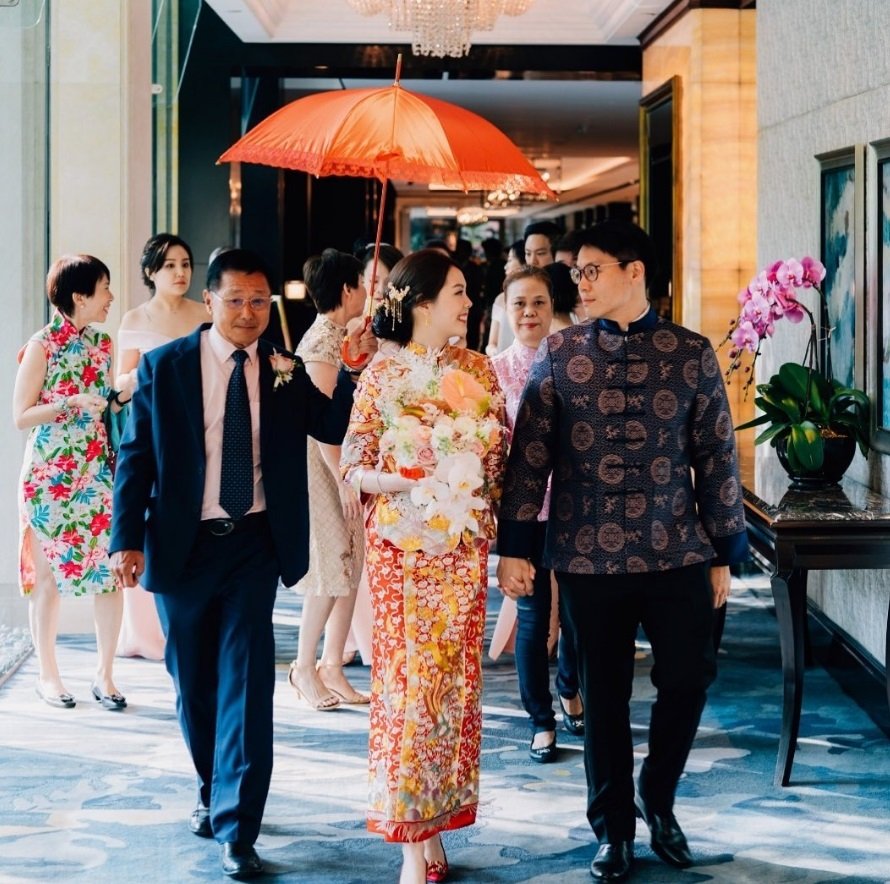 A
Chinese bride
will definitely feel really special on her wedding. Traditionally, they can have three dresses for their special day. The typical one is a qipao or cheongsam, which is a fitted, embroidered frock that's usually red or orange. Later, they can switch to a white gown, similar to most Western wedding dresses. Finally, they will change during the reception to a cocktail dress.
JUMPING THE BROOM – AMERICA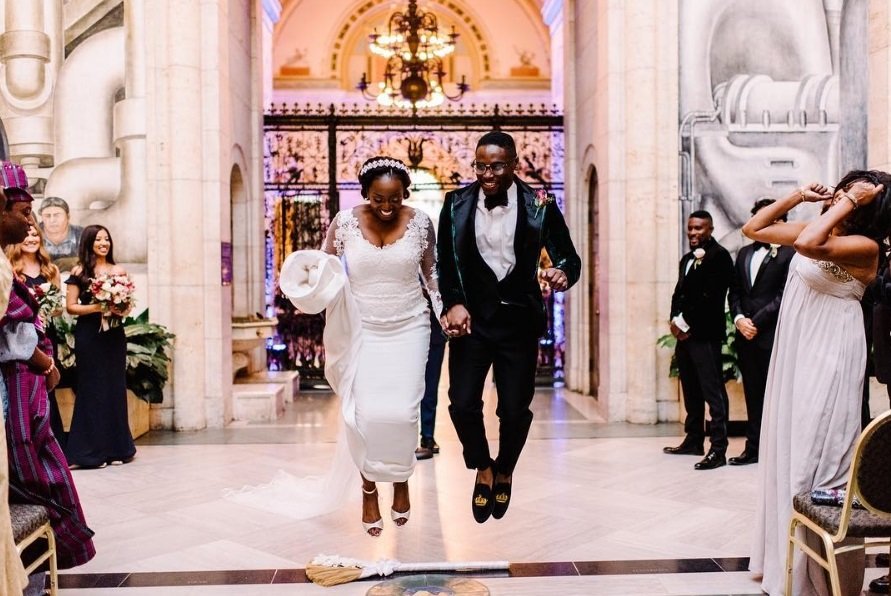 Many cultures like the Celts and Gypsies had a similar tradition. This is not a custom in all American weddings, as it's mostly attributed to African-American culture. It comes from a time where African-Americans were not free or allowed to get married legally. So, they declared their union by jumping over the broom.
CAKE PULLING – PERU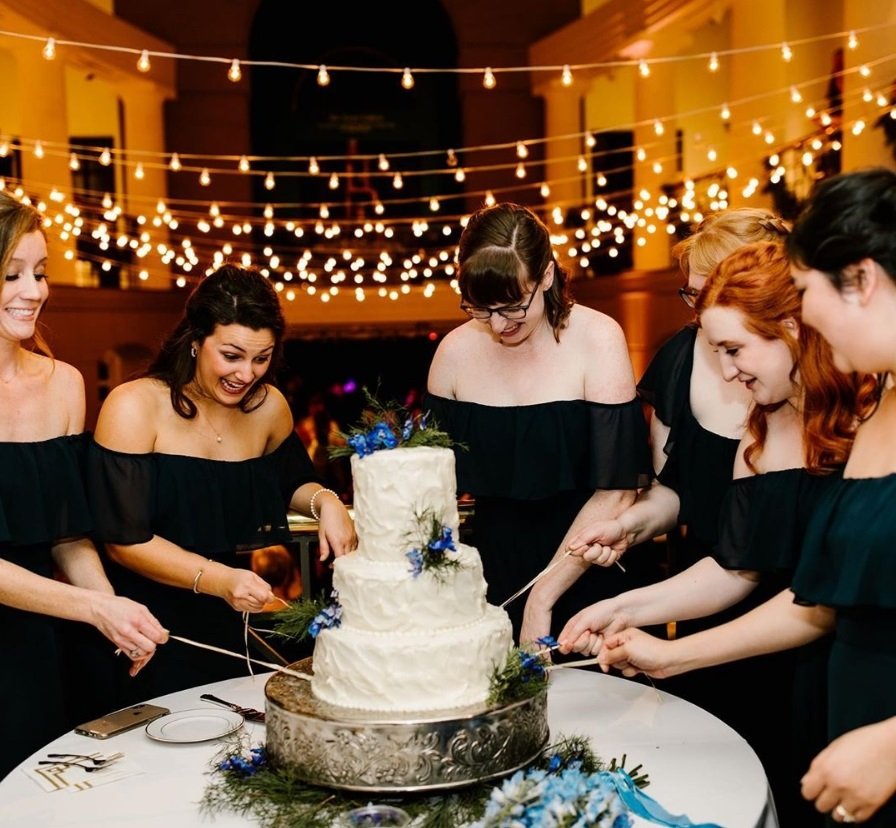 Don't be surprised if you see that a Peruvian wedding cake has a bunch of ribbons and charms attached. That's the tradition of cake pulling, where the single ladies at the reception grab a ribbon and pull. One charm is a fake wedding ring, and the woman who gets it will get married soon. It's similar to throwing the bouquet.
ZAFFE – LEBANON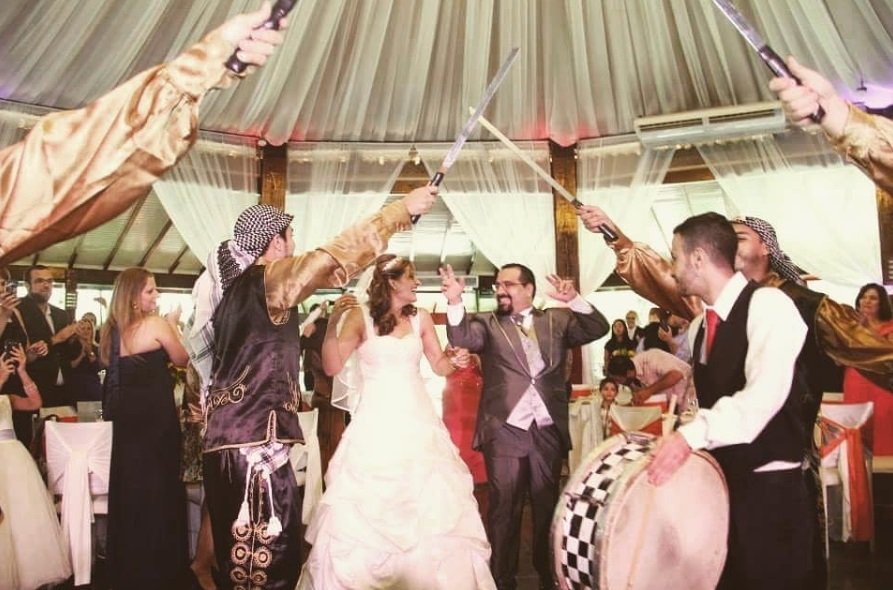 In Lebanese culture, a wedding is also a huge party that has to start with lots of music, dancing, and merriment for everyone involved. "Zaffe" is a tradition where a group of friends, family, and even professional dancers escort the groom to the bride's home and throw flowers at them as they dance. Who wouldn't want that at their wedding?
MEHNDI – INDIA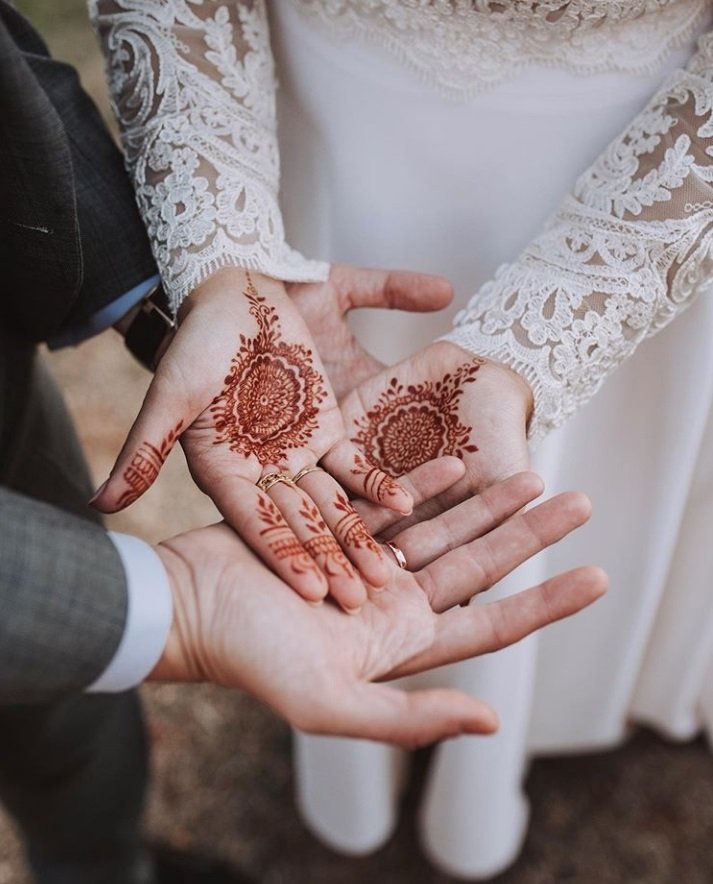 Right before an Indian wedding, the bride will meet with her friends and closets women relatives to get their skin painted. They use a kind of henna known as mehndi, which will last for around two weeks. They get to celebrate their nuptials in colorful gowns and with traditional skin art.
BITING "KARAVAY" – RUSSIA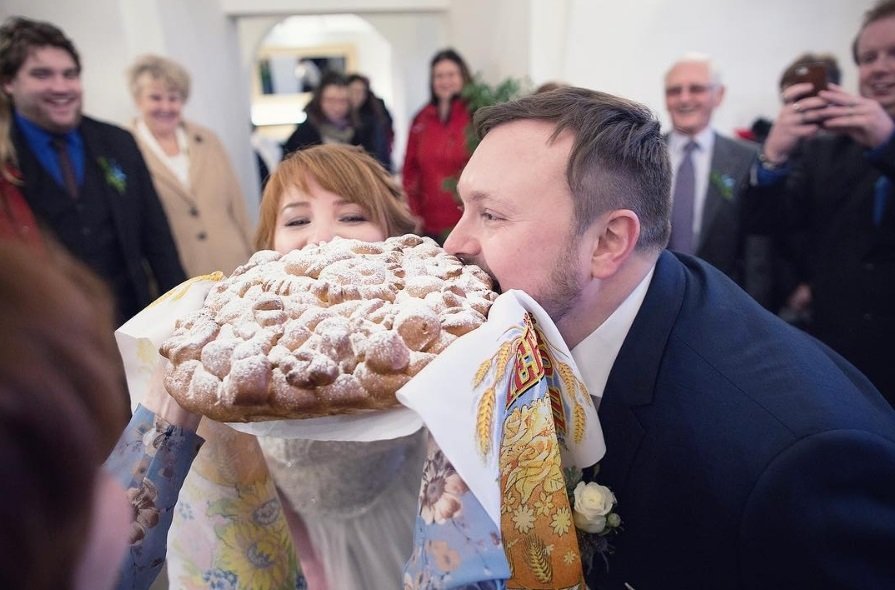 Among the many traditions at Russian weddings, there is a really delicious one that couples are always hoping to experience. The newlyweds have to take a bite of a "karavay", which is a kind of sweet bread. It's decorated with wheat and the woven patterns represent commitment. It's also said that whoever takes the bigger bite holds the pants on that household.
PAYING RANSOM – UKRAINE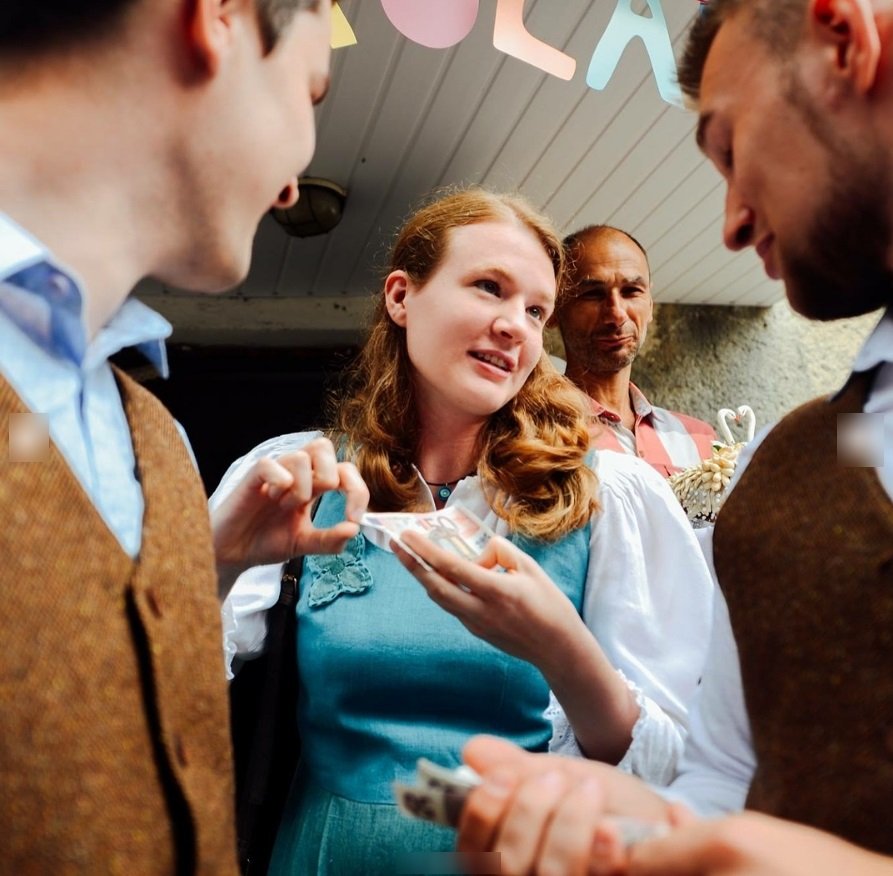 Here is another tradition where the groom has to do something special to prove that he can get the bride. A Ukrainian groom goes to the bride's parents' home and pays a ransom. The bridesmaids will be there to make sure that the groom is actually paying a good ransom. Sometimes, they might even ask for more if the groom cannot properly answer questions about the bride. Naturally, it's all in good fun.
All of these sound like so much fun, and in some cases, delicious. Let us know which tradition you would like to have at your wedding. If you liked this article, share it with your friends who might be planning a wedding soon. See you next time!
Source: Brides, HuffPost, Insider, Reader's Digest, The Culture Trip, Live Science, InStyle