Man Finds a Hidden Trap Door in His New Apartment
The studio apartment was mysterious, and the rent was amazingly cheap, and perhaps this is why Irishman Daniel Carley decided to move in here. He began unpacking his stuff and felt something strange about the apartment. If the decor wasn't weird enough to spook Daniel, other things in this eerie apartment caught his attention. He wanted to dig in further into the flat, and ultimately, he found himself in a weird secret tunnel.
Carley Moves into His New Apartment
Cheap things aren't cheap, after all. And this is what Daniel Carley learned after discovering a mysterious tunnel in his new apartment. It all started when he got his hands busy searching for an affordable flat. Carley didn't think for a second time when he spotted the apartment he moved in recently. Maybe he could have done a bit of research on it before moving in.
The Building is Quite Strange and Old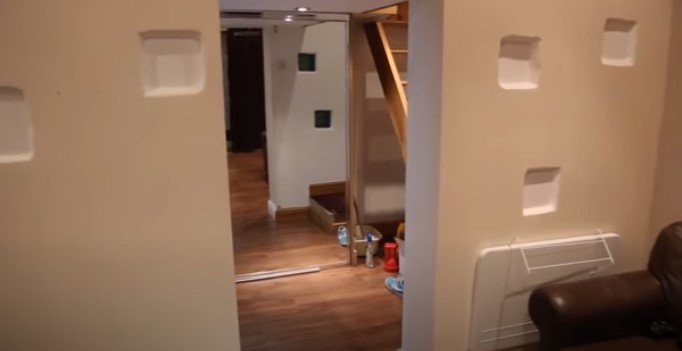 Carley didn't take much time to move into this old apartment. The building looked worn out and not lived in for years. The ceilings were high, and if that were not enough, the building's architecture was strange. Carley could do nothing but stroll, wondering if he took the right decision moving here.
Creepy Decor Spooks Carley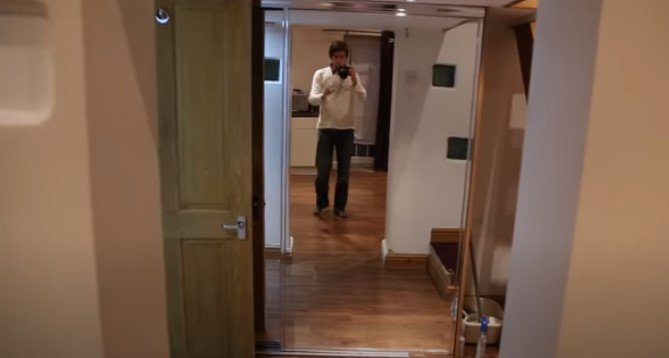 The decor was unusually strange and off-putting. Mirrors were lined throughout the apartment. Carley wouldn't have found this too weird, but there were many mirrors in the eerie flat. It is quite unusual to have more mirrors in a compact space, and the same thought of it spooked the new tenant. Every corner was spookier than the rest.
The Bedroom Looked Strange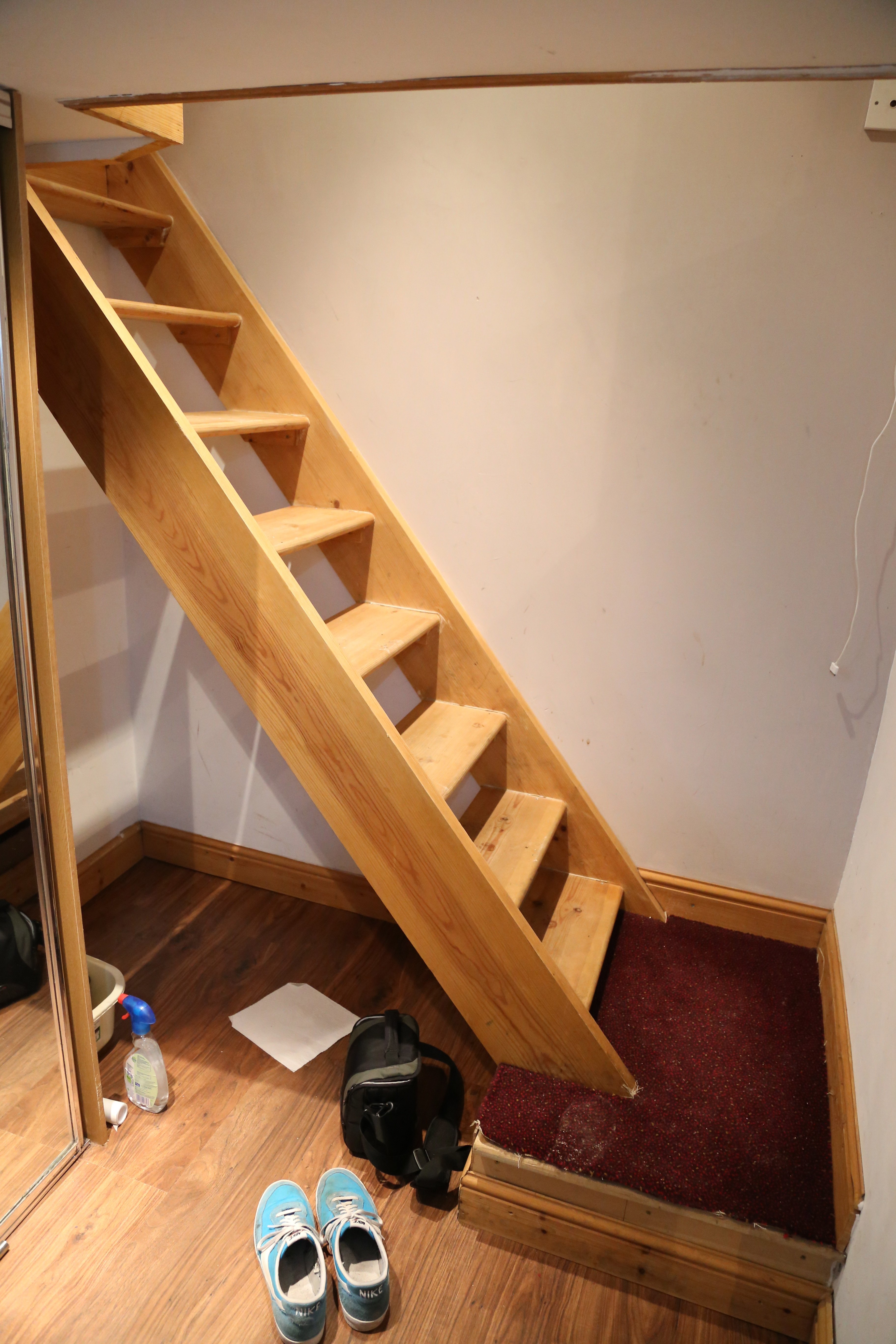 Carley's reflections across the ceiling and walls ran chills down his spine. For a moment, he felt that he was not alone in the apartment. His reflections haunted him. His bedroom was nestled on a mezzanine floor and had no guard rail. Its interiors had a bizarre makeover.
Creepy Mirrors Everywhere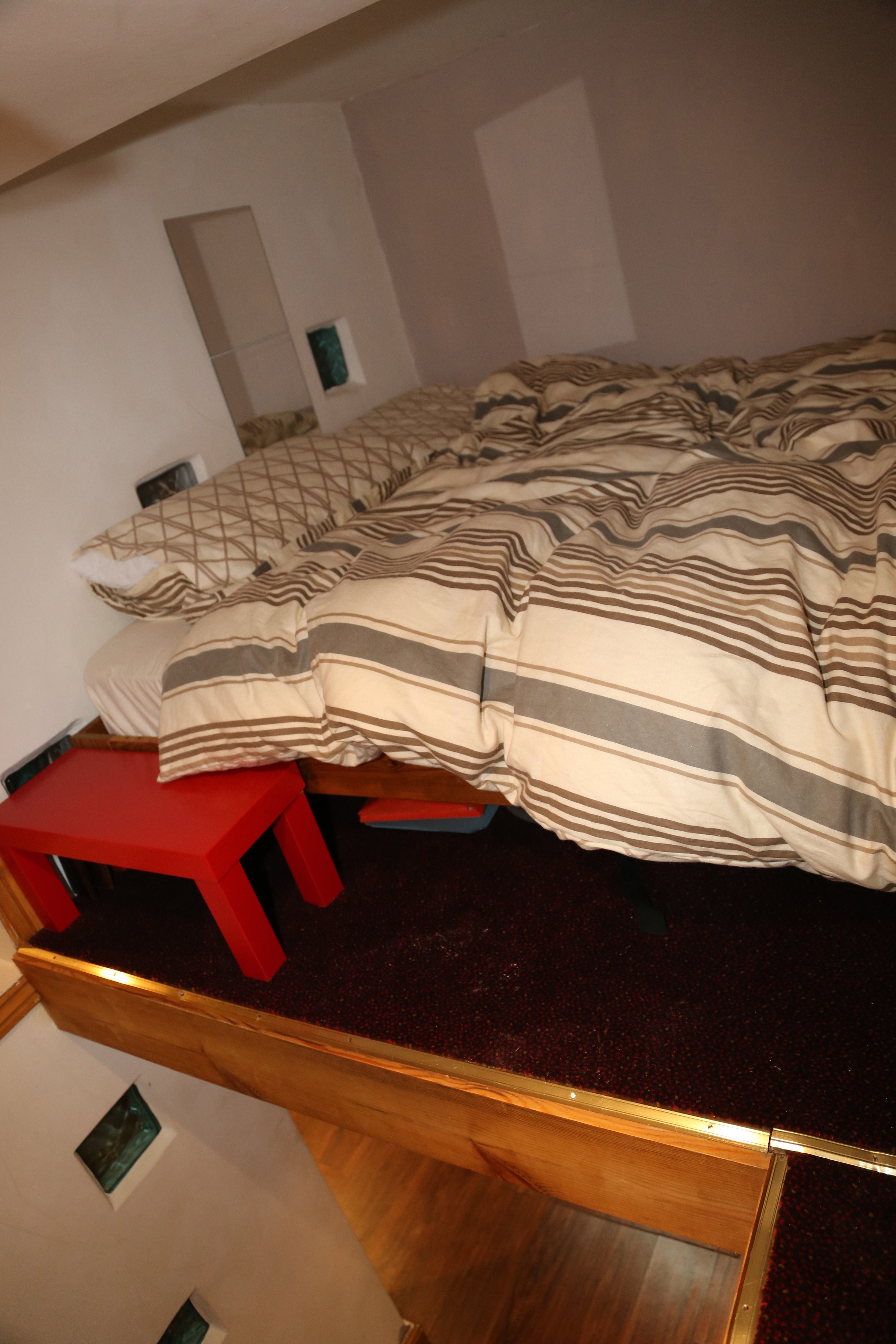 His bedroom seemed to have no walls and ceiling. Mirrors covered all of it! The entire ambient spooked him, and for a moment, he realized that he shouldn't have moved in for such a cheap bargain. Whoever lived here before was into some strange stuff. And the exact thought confused and terrified the lonely tenant.
Carley Doubts Whether He's Alone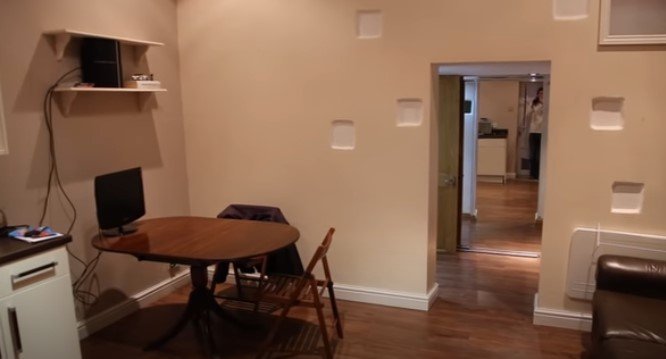 Almost every nook and corner of the apartment was attired with mirrors. This didn't seem like an act of a normal person. The floor creaked when he walked. The smell of the old apartment gave him creepy chills. If that were not enough, his loneliness was accompanied by his reflections. He couldn't figure out what was happening in his apartment.
The Kitchen Has a Stange Hole on the Wall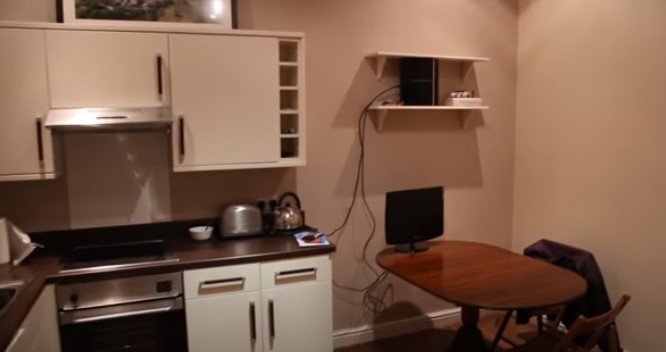 Carley advanced towards the kitchen to check if at least that looked normal. But he spotted a strange hole on one of the walls in the kitchen, and its existence seemed bizarre. Why would anyone have a strange-looking hole on a kitchen wall? Maybe, it was a clue to more mysteries.
He Discovers a Hatch on the Floor
The young tenant was outside the bathroom when he stumbled on something unusually strange. What initially looked like part of the wood-board floor was a hatch. Nothing of this was part of the online listing Carley checked before booking the apartment. What could be waiting for him down there?
A Closer Look Confirms Something Unusual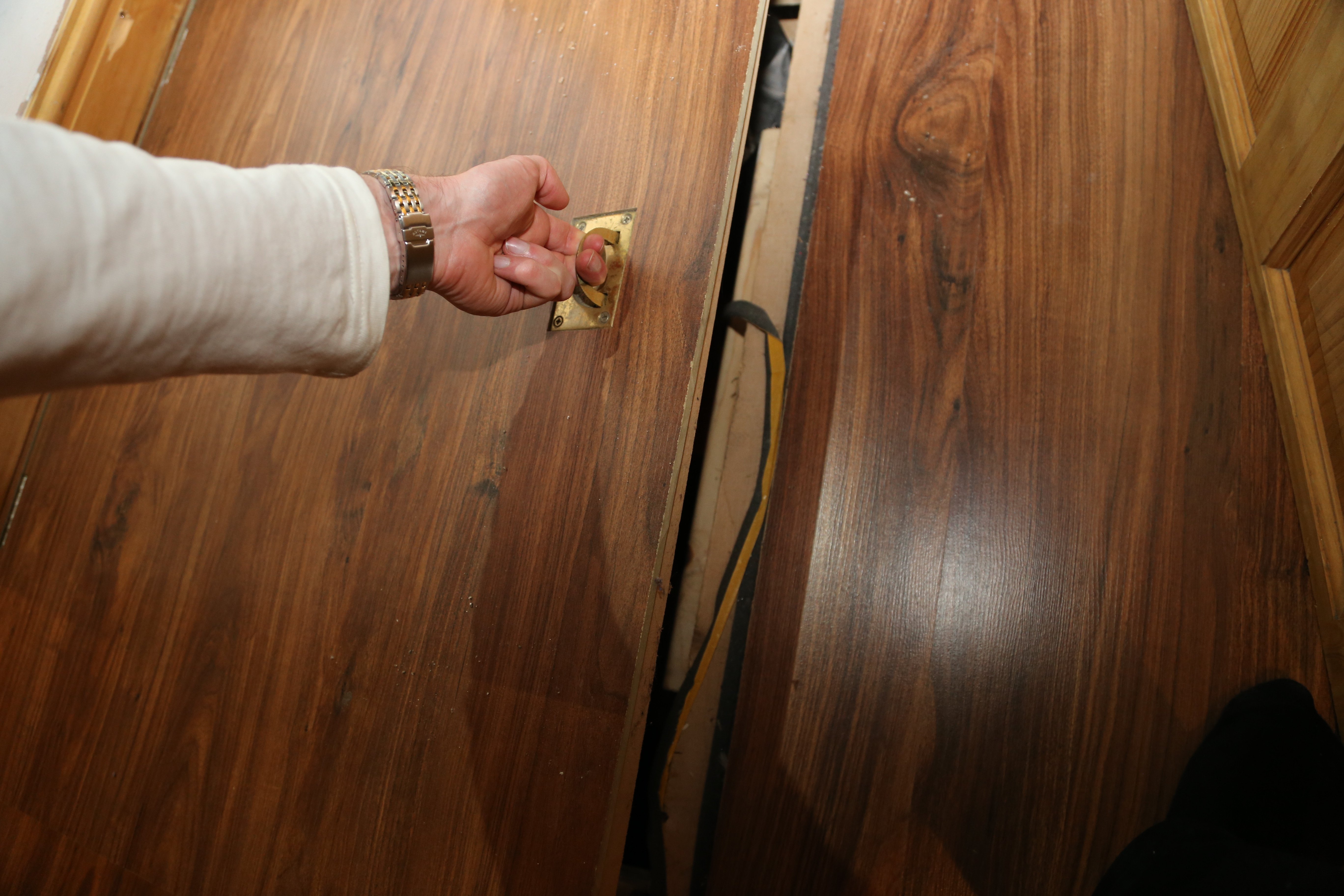 The unusual hatch on the floor puzzled Carley, who was already spooked. He took a closer look and confirmed that the spot was regularly in use. There was a hatch on it, which meant that someone could open and close it at ease. It stood out from the floor for easy access from the outside, or perhaps, from underneath.
Carley Opens the Panel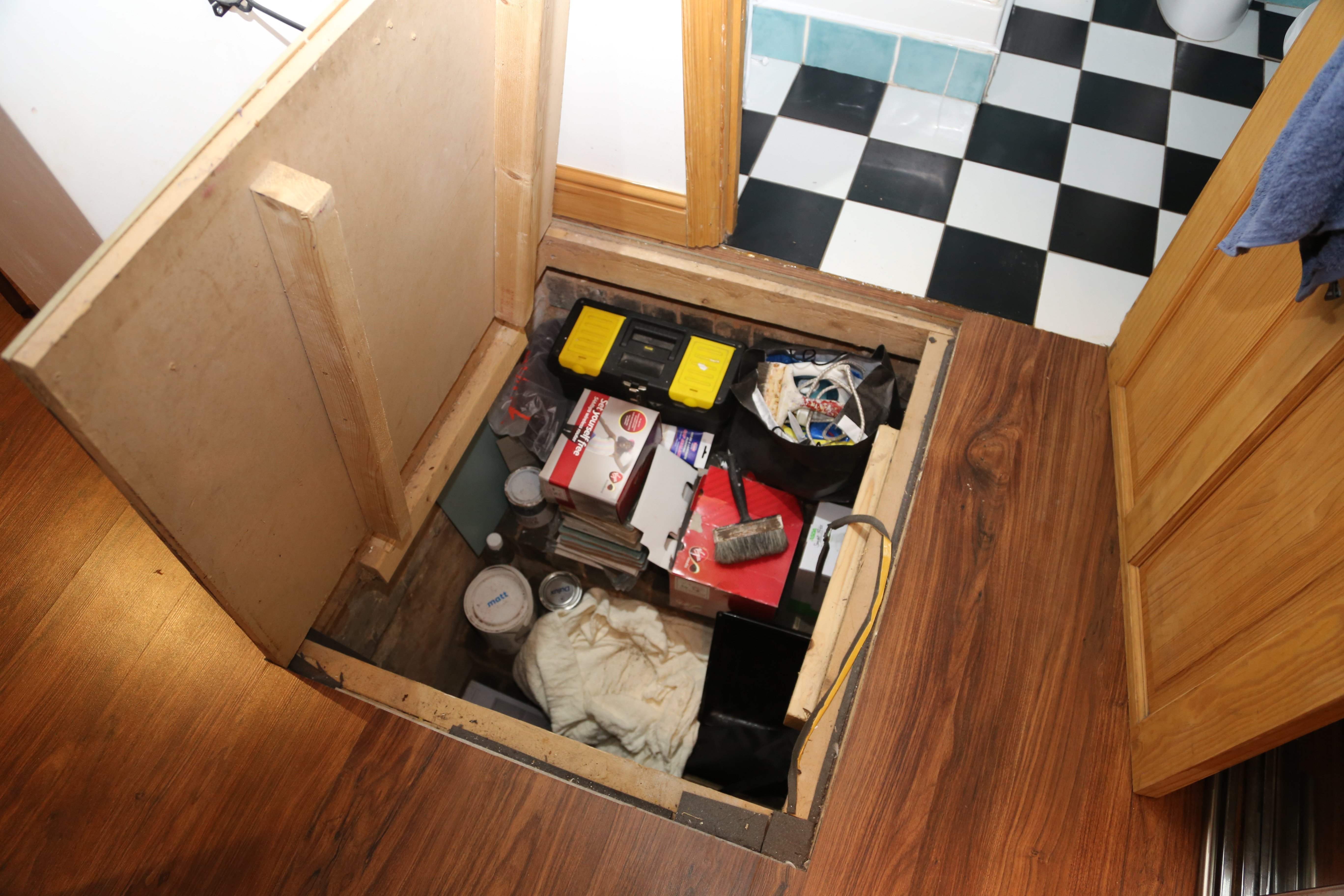 As soon as Carley opened the panel, he found strange things lying about the entrance. It appeared like a normal storage space. He knew that these sorts of findings showed up from old rental properties. But then, he noticed something strange down there.
The Stairway to a Mysterious Basement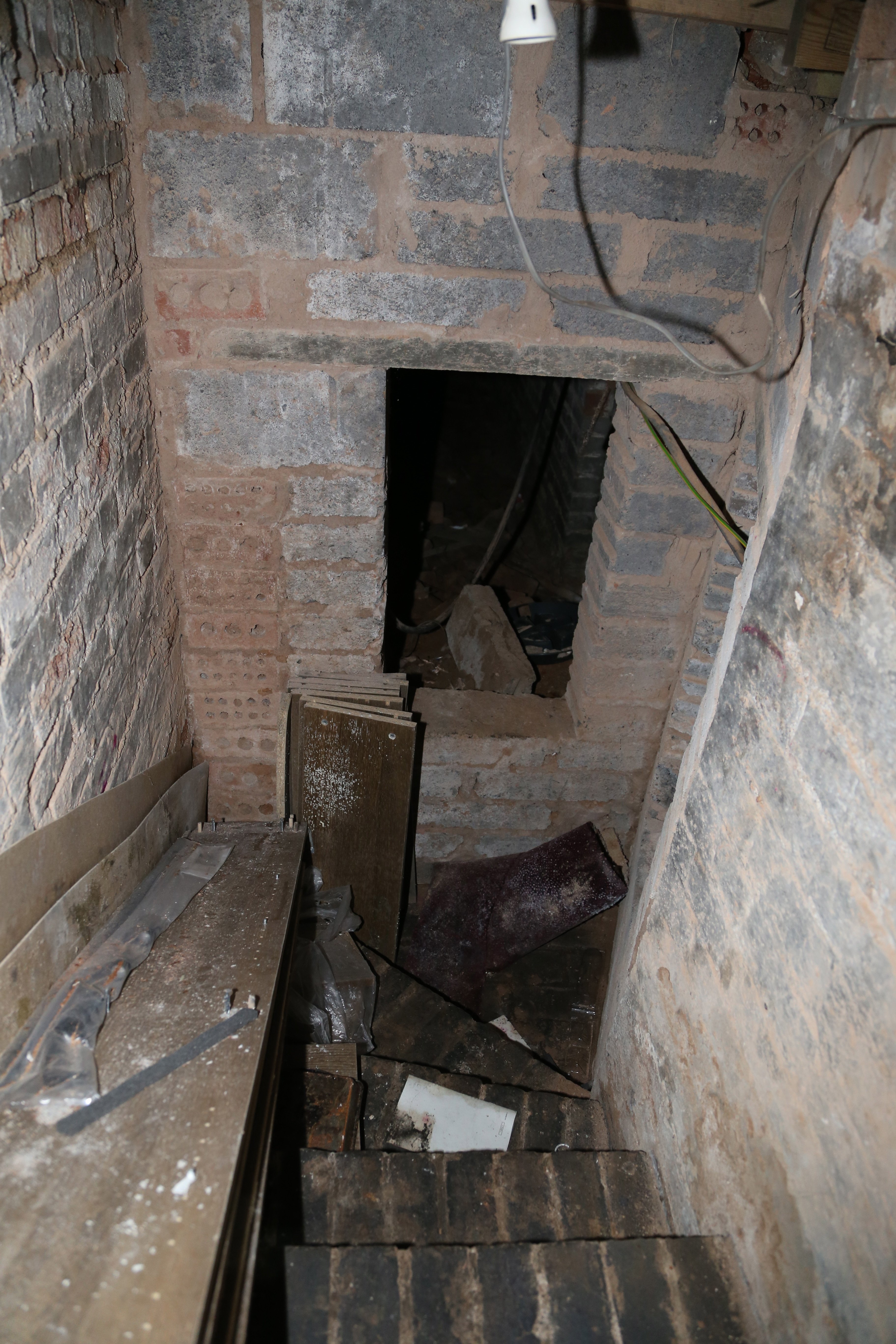 There were steps! There was some kind of mysterious tunnel leading to the apartment's basement. Carley was aware of basements in older houses and apartments. It's a kind of storage space where owners keep their unwanted essentials. But here, it could be anything, even sinister.
Carley Judged the Place Wrong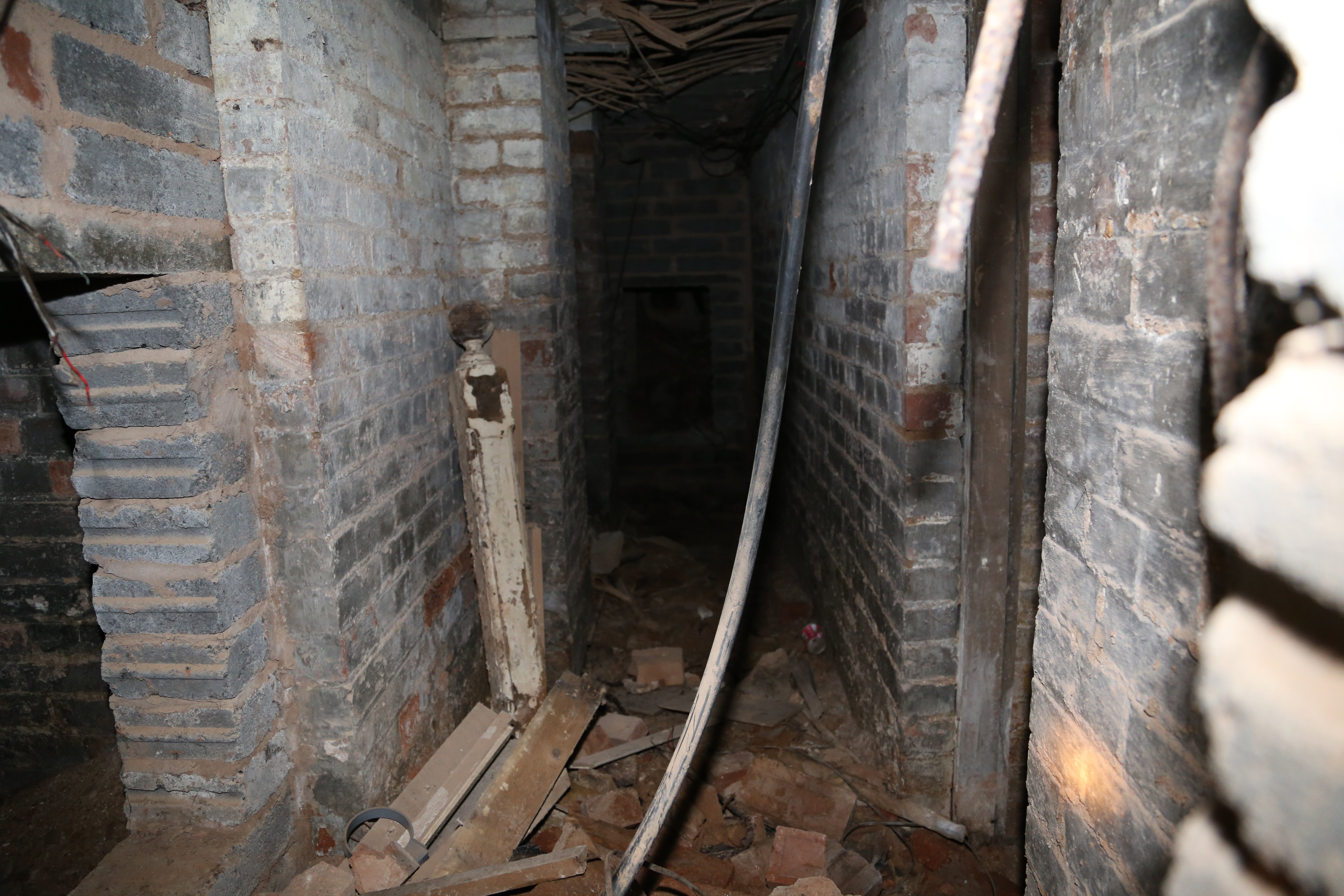 Carley decided to raid the place. He was fully equipped with a flashlight when he took his paces down the dark dungeon. The ambient was pitch dark and was nothing less than the eerie scenes in horror movies. Carley assumed that the place was just an ordinary and compact setting. But he was wrong.
Haunted Tunnel has No Destination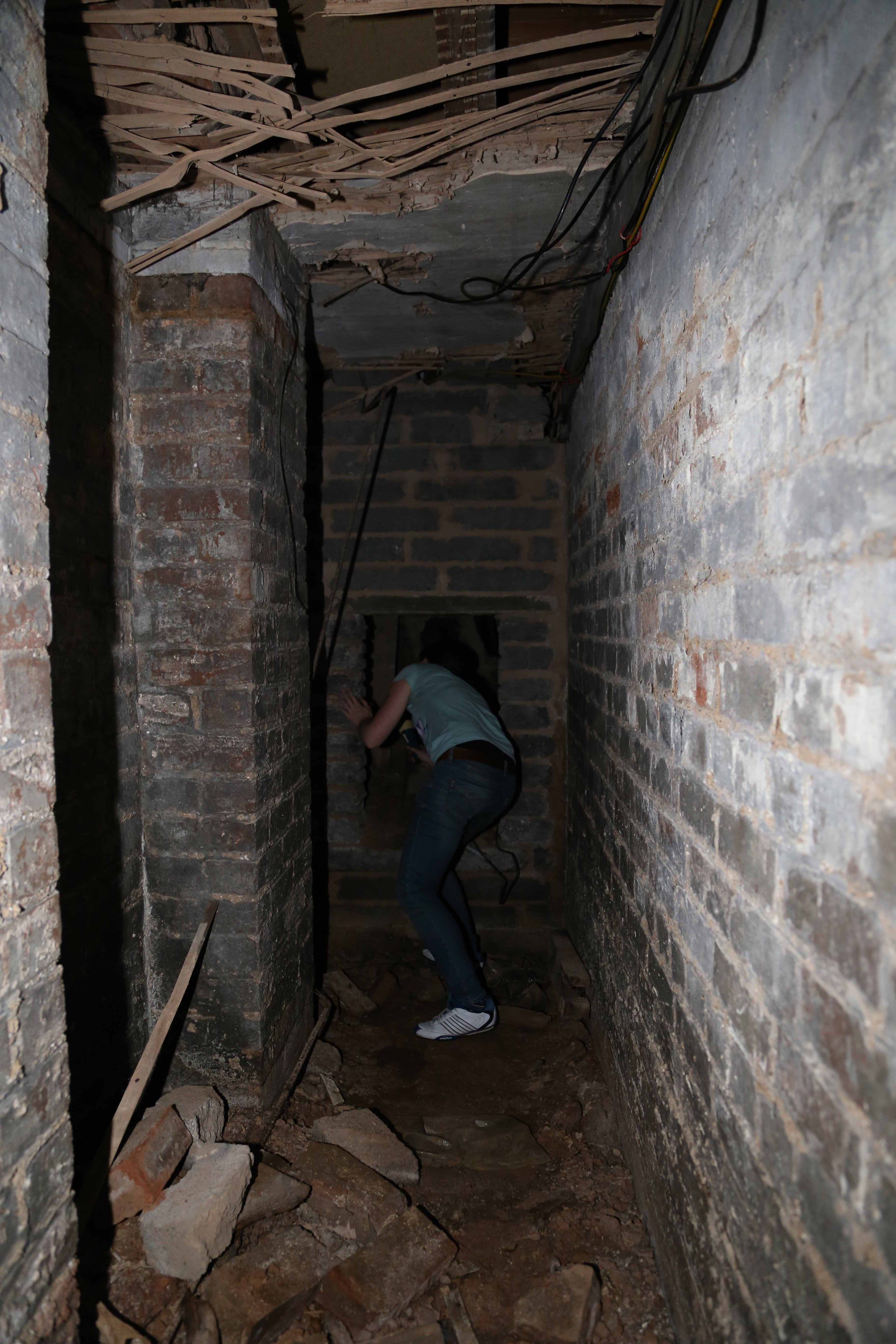 The tunnel seemed like a never-ending trail. For a second, Carley thought that he was traveling beneath all the other apartments in that building. He walked further with very little hope of finding a destination to this mysterious tunnel. He walked alone, and only his shadow followed him. Or maybe, not just his shadow.
Windows are Bricked and Concealed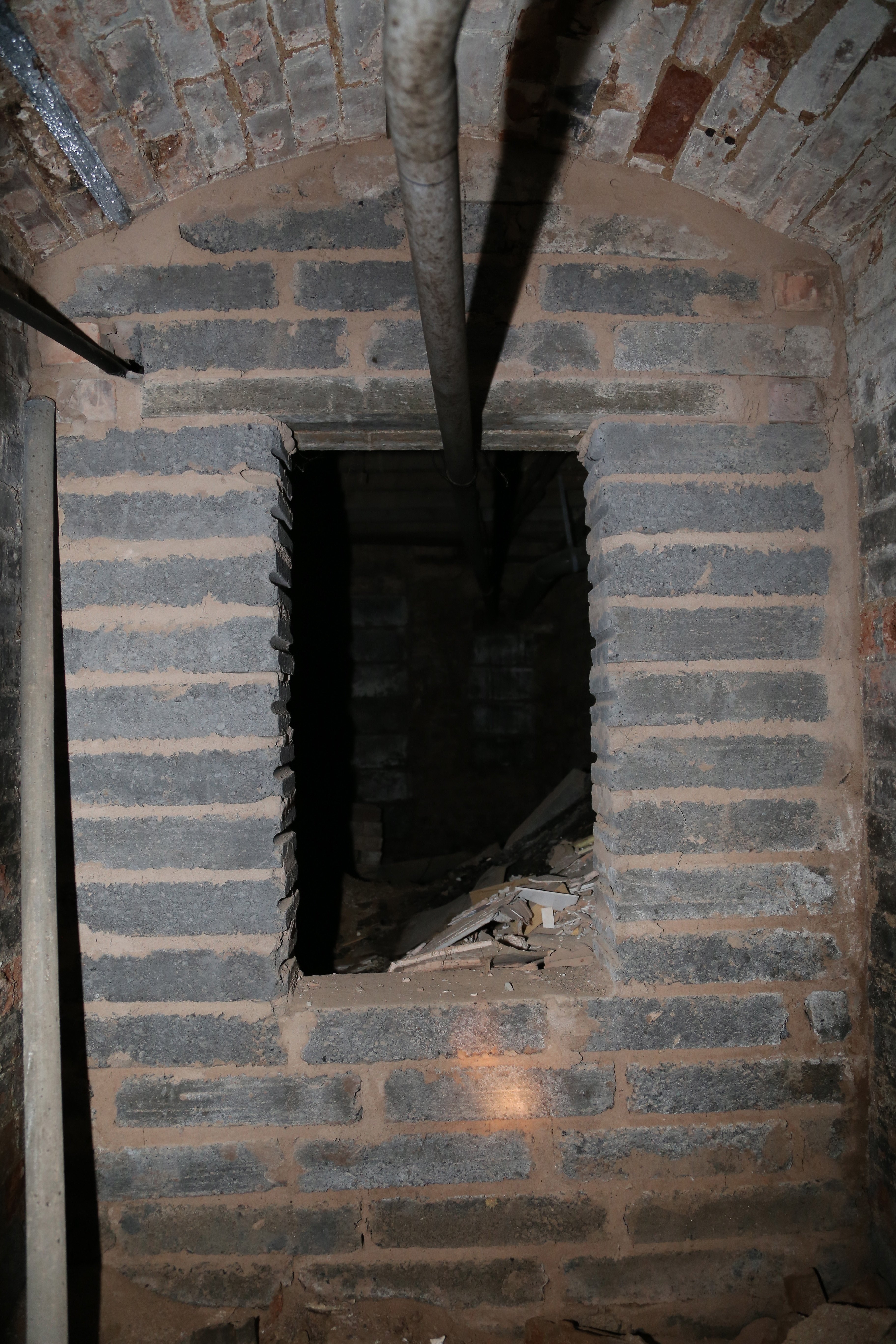 There were bricked-up windows on the walls. Carley understood that this was part of the building before it transformed into apartments. The bricked-up windows could have led to the now inaccessible rooms. But soon, the tenant found signs that people had visited the place more recently.
Someone was Here Recently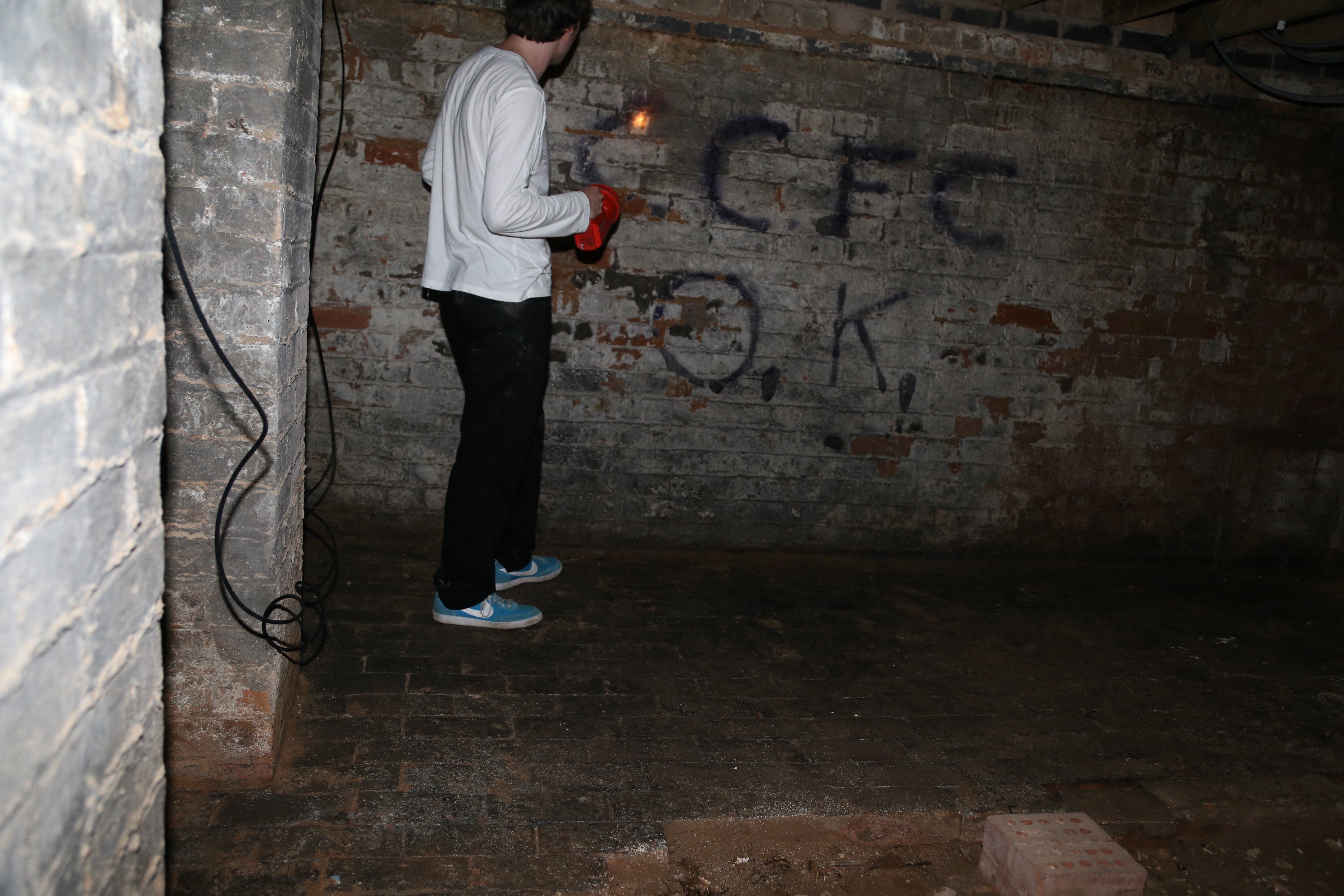 The Graffiti on one of the walls made it clear that someone recently visited the place. If not recently, at least when spray paint was invented! Carley was confused and stuck for not being able to figure out the entrance or exit of this strange tunnel. Did it have any in the first place?
Carley Suspects the Presence of an Underground Cemetery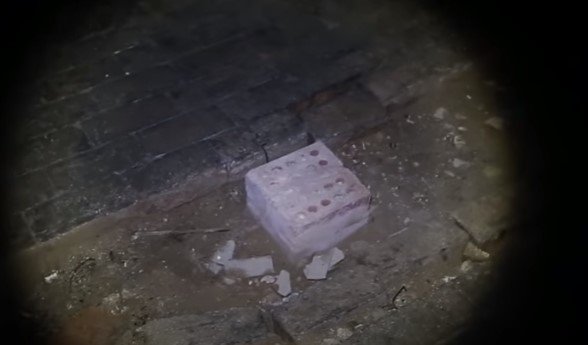 When he ran his flashlight on the floor, he found something bizarre. A grate was there, but there were no signs of bricks. The soil was loose. Carley thought to himself that this could have been some kind of a burial place. But what if the spot was an old underground cemetery, as he suspected?
Someone's Burial Place?
He walked further and spotted a raised brick structure bonded with concrete. The place looked like someone's bed. Alternatively, it could be someone's final resting place. A building as old as this could house any mystery within its walls. Or even the shadows.
Fuse Boxes in the Eerie Tunnel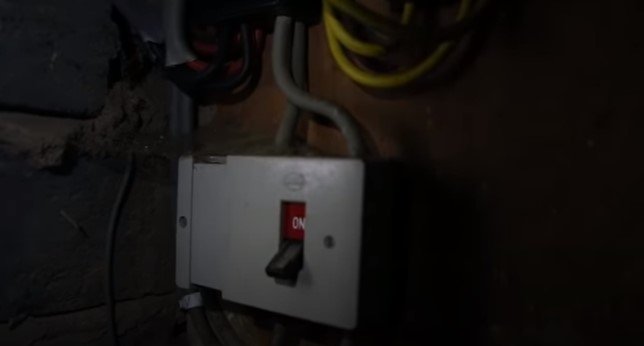 Carley discovered fuse boxes down there. He was relieved that the place was in regular use. But the loose wires hanging around gave him the creeps. He was sure that it wasn't safe to be around in the spooky dungeon. But he explored further and was shocked when he found out something stranger.
Carley Strays Beneath His Neighbor's Apartment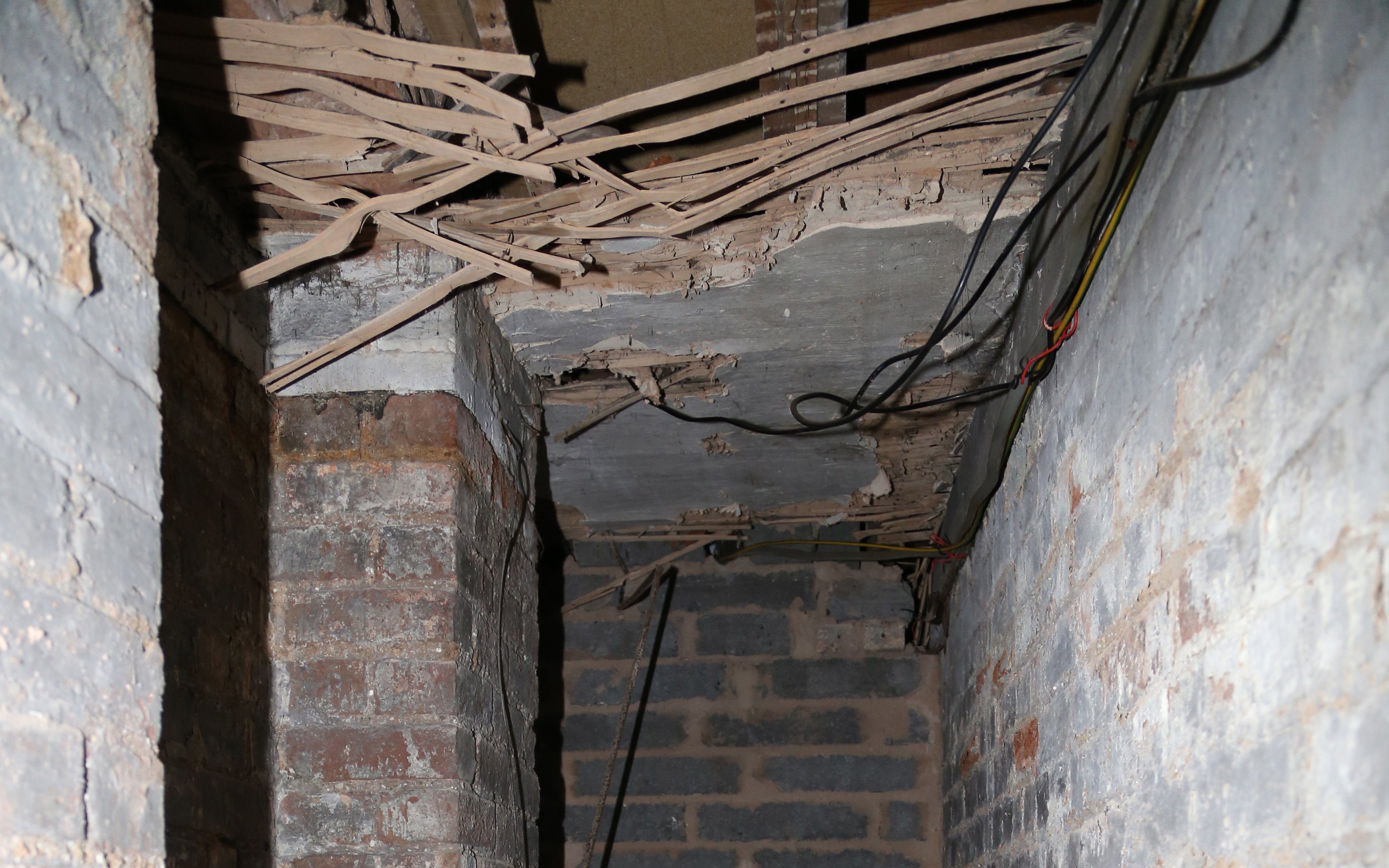 He was beneath his neighbor's apartment. Not just one, but he seemed to have journeyed through all his neighbors' apartments. He wondered if they had access to this mysterious dungeon. Carley didn't find it safe to sleep in an apartment that had some secret missions happening underneath. Suddenly, a voice breaks his silence.
He Hears Someone Talk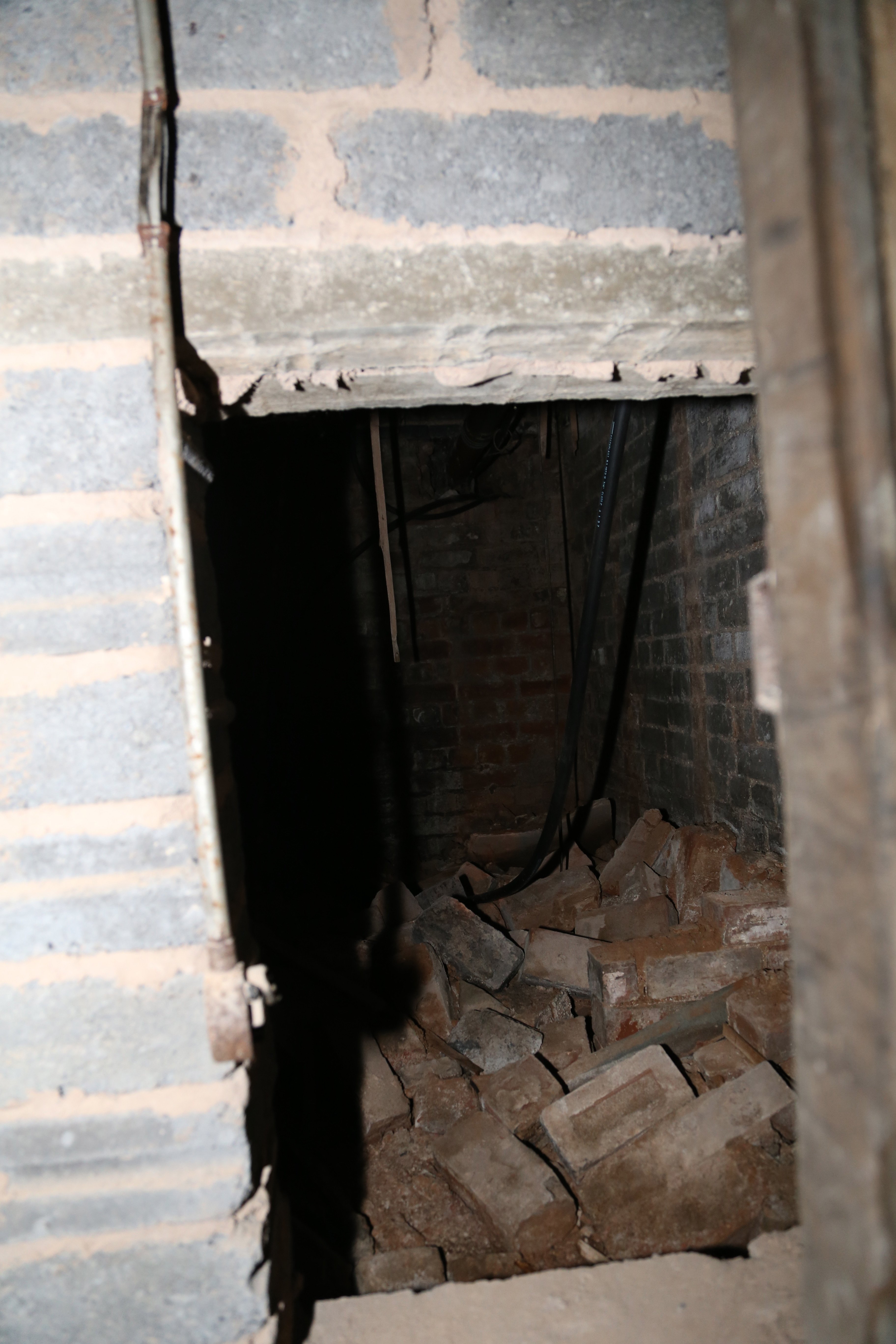 Carley discovered that the floors through the tunnel weren't soundproof. He could hear his neighbors talk with each other. This was strange and uncivilized. Carley was shocked when he knew that anyone could have done the same to him since he moved in. Just then, he found when the last visit was made.
Someone was Here 36 Years Ago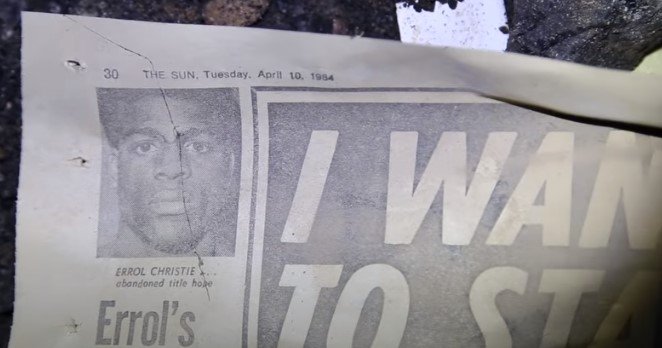 Finally, he managed to find the last date someone visited the tunnel. Carley picked an old newspaper dated April 10, 1984. He clearly understood that someone walked through the tunnel some 36 years ago. But it quite didn't prove any of the recent visits. Moreover, the place looked weird.
Hidden Mystery Haunts Carley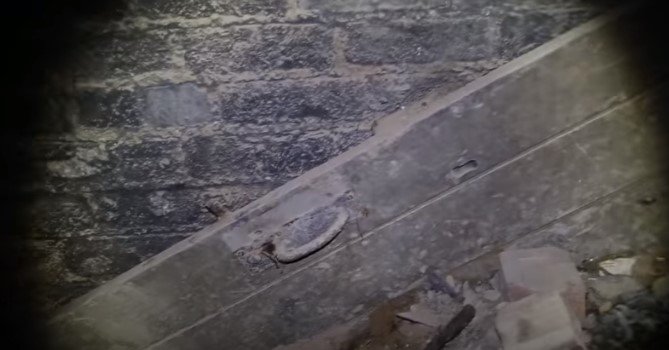 The tunnel was filled with debris and junk. Carley spotted a large wooden door tucked away towards the dusty corner. The mysterious dungeon didn't seem to have a meaningful destination. For now, Carley had to make sure that no one else had a secret door to let them in and out of his apartment when he was not around.
If Carley had known a bit more about this spooky apartment, he wouldn't have rented it at all! Sometimes, people get carried away with cheap deals and online bargains and blindly choose something that could cost them their peace of mind. Coming to the mysterious tunnel beneath the apartment, well, its secrets seem to stay hidden in the dark. Perhaps, no one will be able to figure out the mystery forever.
Sources: Irish Post, Reddit, YouTube, Daily Edge, Metro