Behind-The-Scenes of Perfect Instagram Pictures
A lot goes on in the background of the best photographs on Instagram, and it's not as glamorous as the final result. Luckily, many pros out there also post behind-the-scenes shots to expose the reality of their pictures. The red flower bush in the corner of the neighborhood can be the most gorgeous backdrop, and a hole in the wall might become a tunnel towards magic. Let's take a look at these creations!
ANGELICAL LADY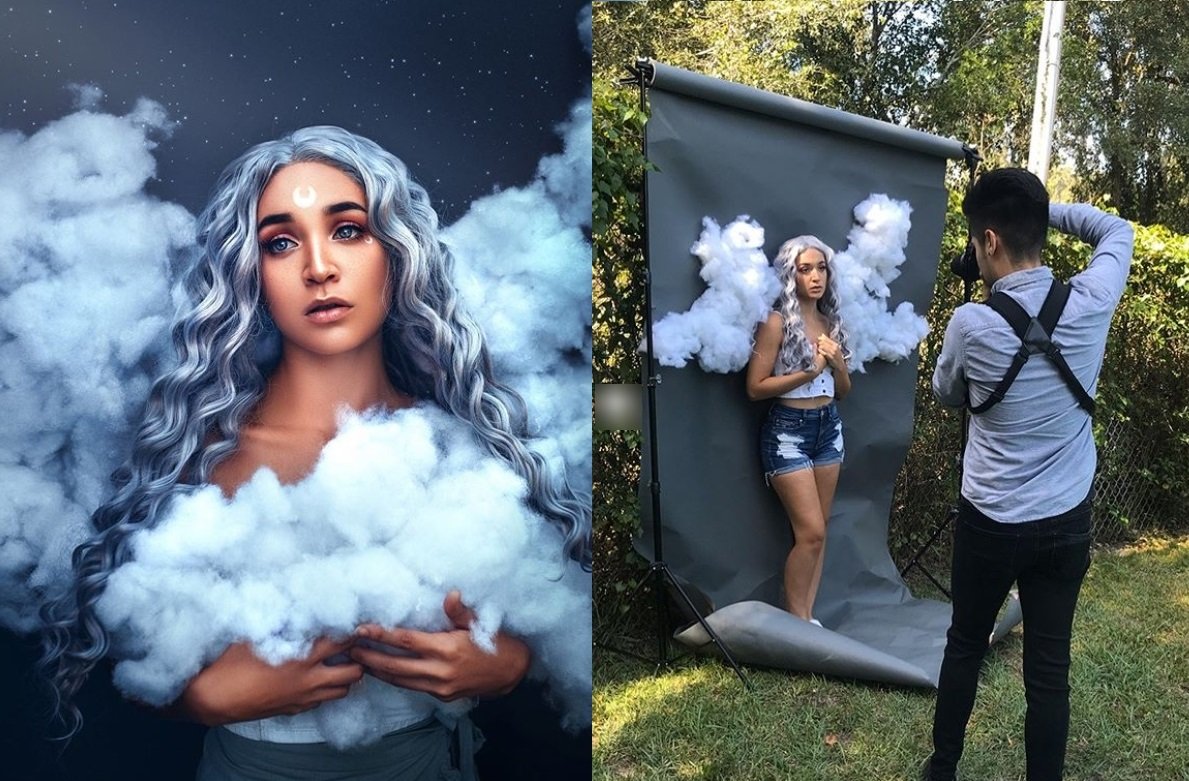 This picture was taken by photographer Chris Hernandez, who is based in Los Angeles. He wrote, "My studio lights weren't cutting it so we had to improvise." The background almost looks like a bad preschool project, but he managed to make it into an angelical photo. It takes a lot of work to create something like this!
LOOKING THROUGH BUBBLES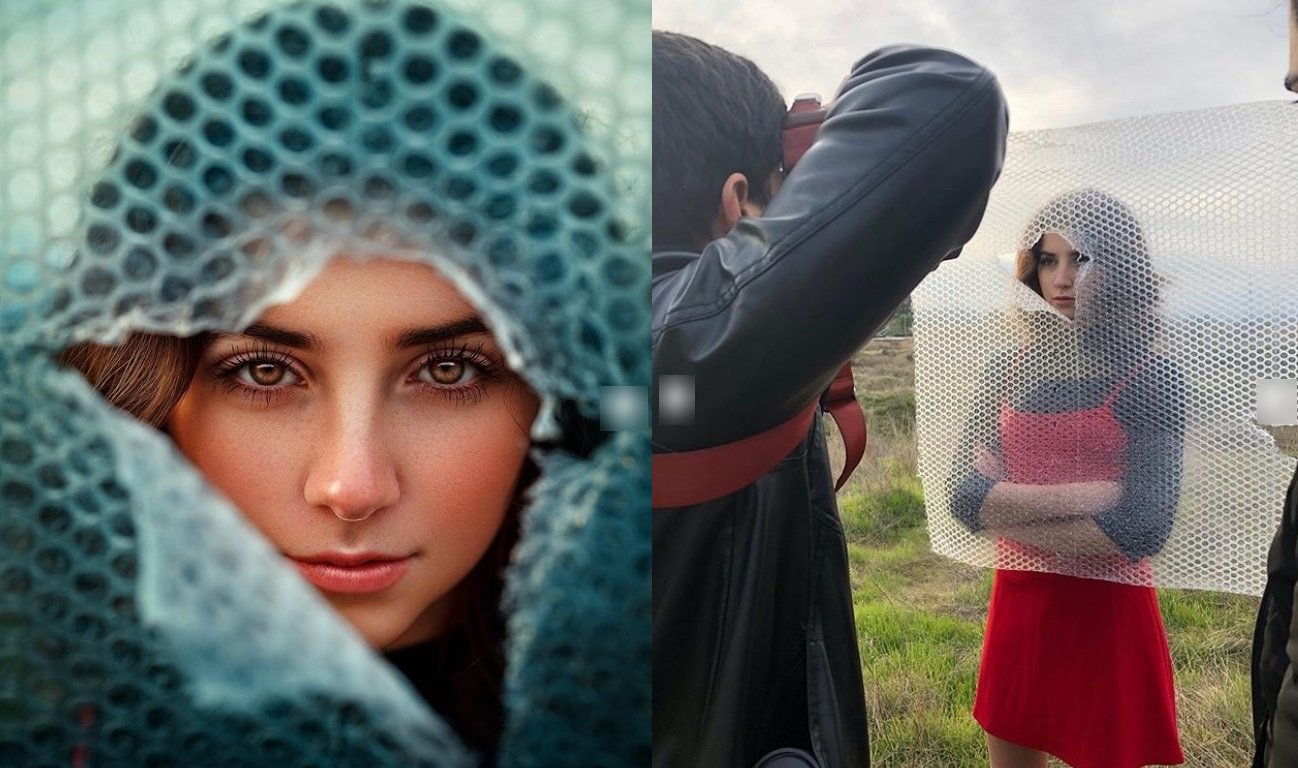 It's hard to bubble that that young woman is posing behind a piece of bubble wrap. The behind-the-scene shot makes it look so normal that the final result cannot be believed. That's what happens when you have good skills and great software. This one was taken by photographer Geo Leon, who is also based in Los Angeles.
LOVE TUNNEL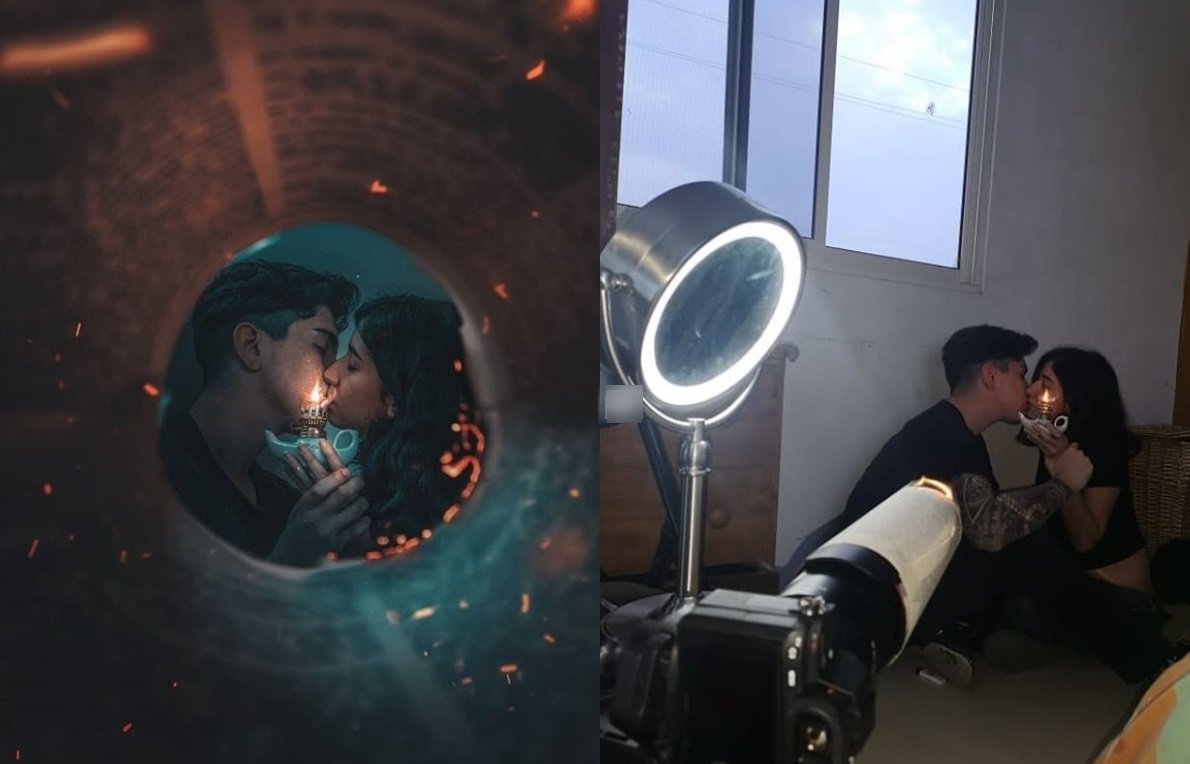 This is another magical shot that seems taken right from a post-apocalyptic movie. However, it was just two young people and a camera with paper wrapped around the lens. Isn't that clever? It was taken by photographer Omahi, who is based in Mexico. He wrote, "All roads lead me to you." And in Spanish, he explained that he was curious to see how it would look with paper around it.
THOUGHTS AND PAGES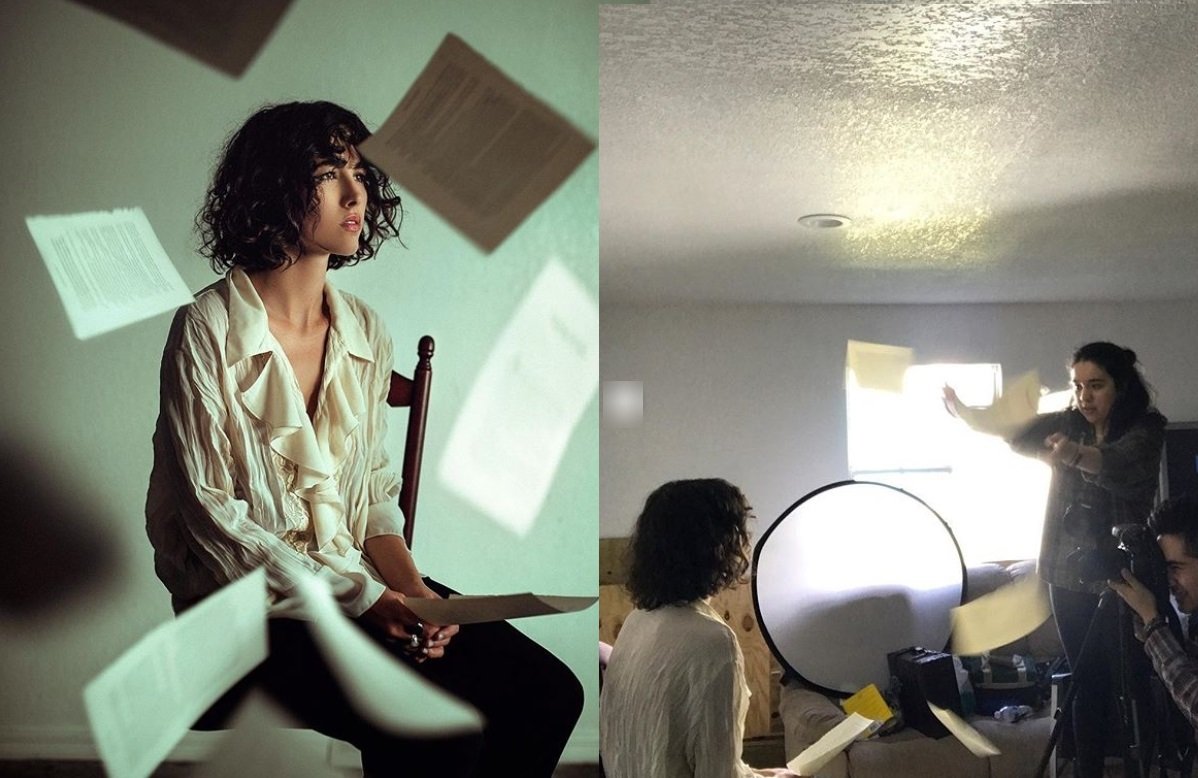 This is another amazing shot by Chris Hernandez, and it looks so natural that you would never imagine that woman throwing pieces of paper around. The photographer captioned it with, "Racing Thoughts." Check out their Instagram if you want to see more of the process as he also posts BTS videos of photo sessions.
FALLING, BUT NOT REALLY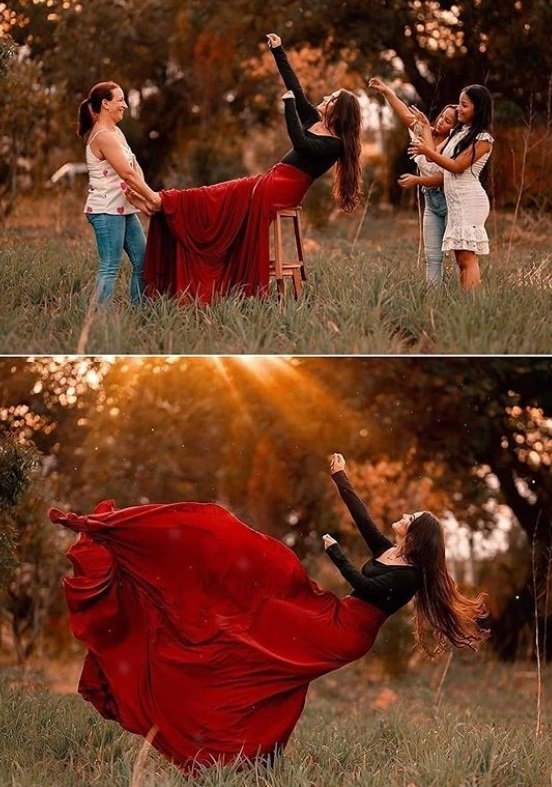 This amazing photo session was posted on mistry_creators' Instagram, and it looks like they really had a naturally beautiful background and lighting. It looks like it might not have needed that many touch-ups in post-production, except for editing the helpers from the picture. It's a beautiful shot that reminds you that not everything you see is real.
PAINTED FACE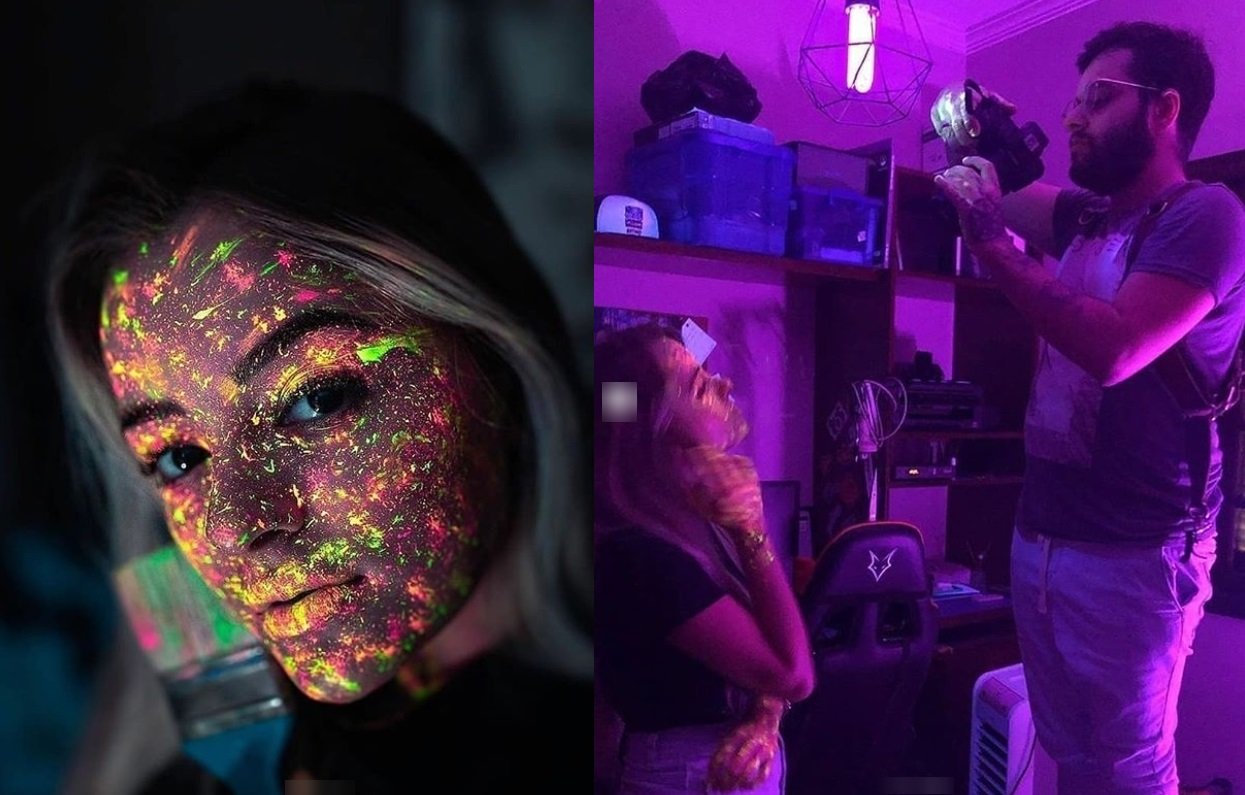 This amazing photo and the BTS shot was posted on the_photo_phactory_7's Instagram, and it's amazing what they have done with just a blacklight. Blacklights illuminate things in different ways. It would be interesting to see how much software re-touching was done in post-production. Meanwhile, everyone wishes they could have a picture like that for their profiles.
JUST BEING COOL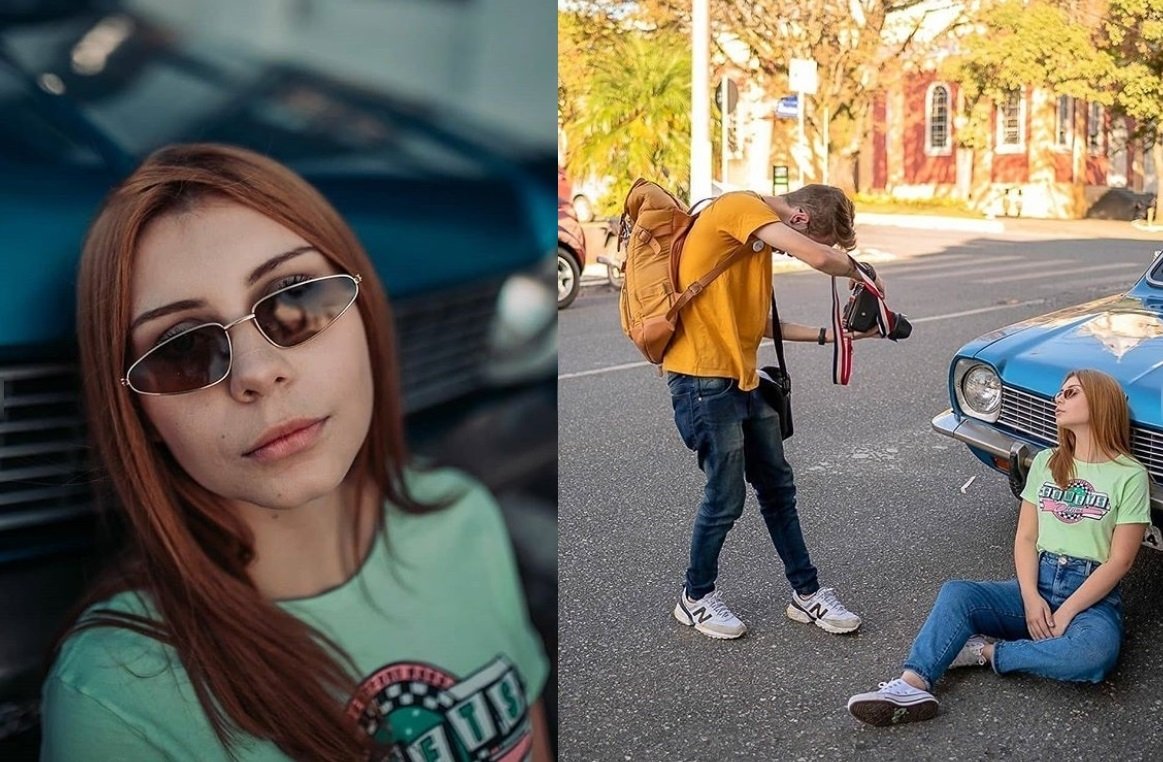 Now, here is a simple shot without many props or any technical equipment aside from a camera. However, you can definitely tell that the post-production work took a lot of time. You just cannot get those colors without using software such as Photoshop or Lightroom. The photo was taken by Douglas Rosa, and it looks beautiful.
IN THE UGLIEST SPOT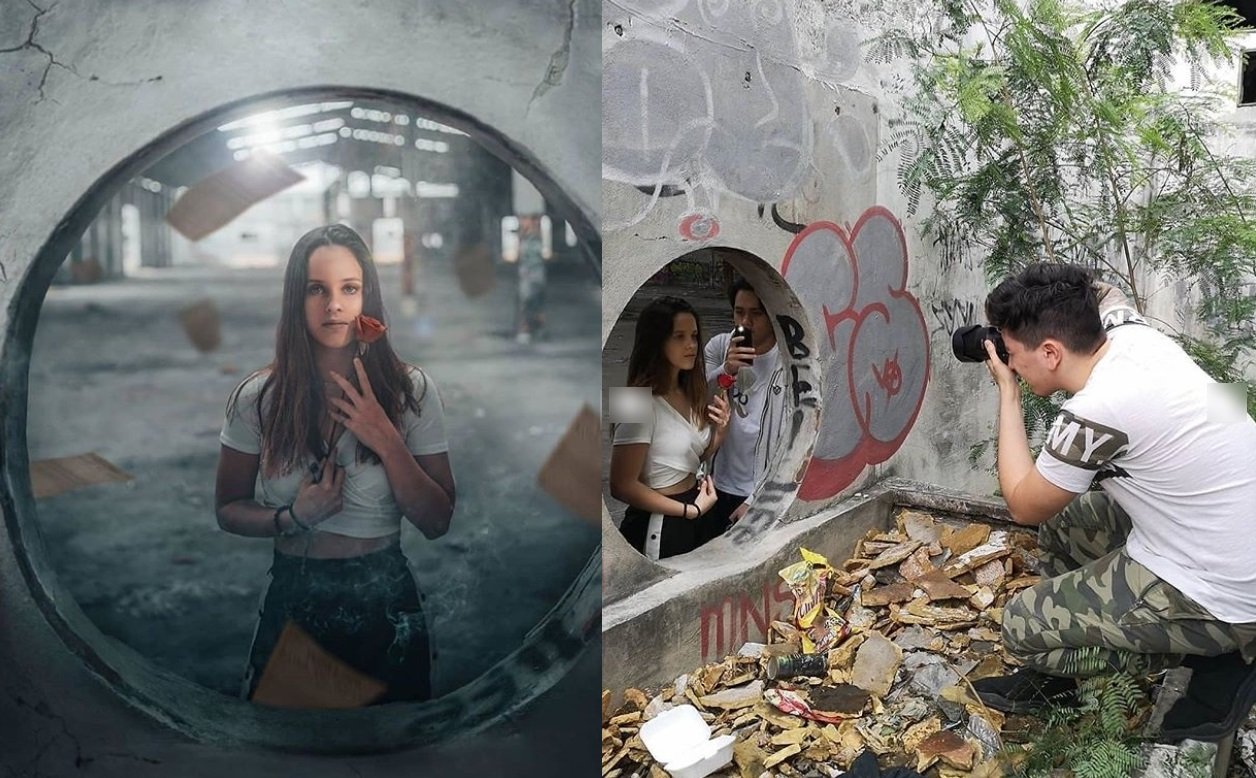 It's hard to imagine anyone thinking that that corner with a hole would be in any way perfect for a photo session. But photographers have a great way of seeing the potential that other people don't. This BTS shot is particularly cool because you can see that they used simple lighting from a phone to help with their shot. Of course, post-production did a lot too. This is another Omahi creation.
IN A GARDEN OR A MAGIC LAND?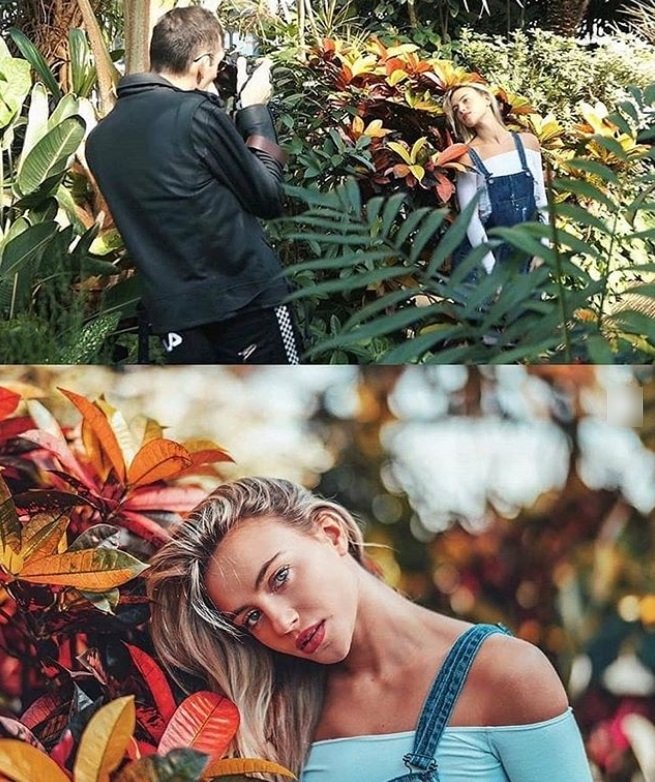 These pictures show that natural beauty is the best groundwork to make something amazing. The BTS shot looks so average that you cannot imagine how it looks like the final result. Of course, there's a lot of post-production work here with software. It was made by Instagramer bran.wolf, and don't you wish you could make things like this too?
AMONG THE FLOWERS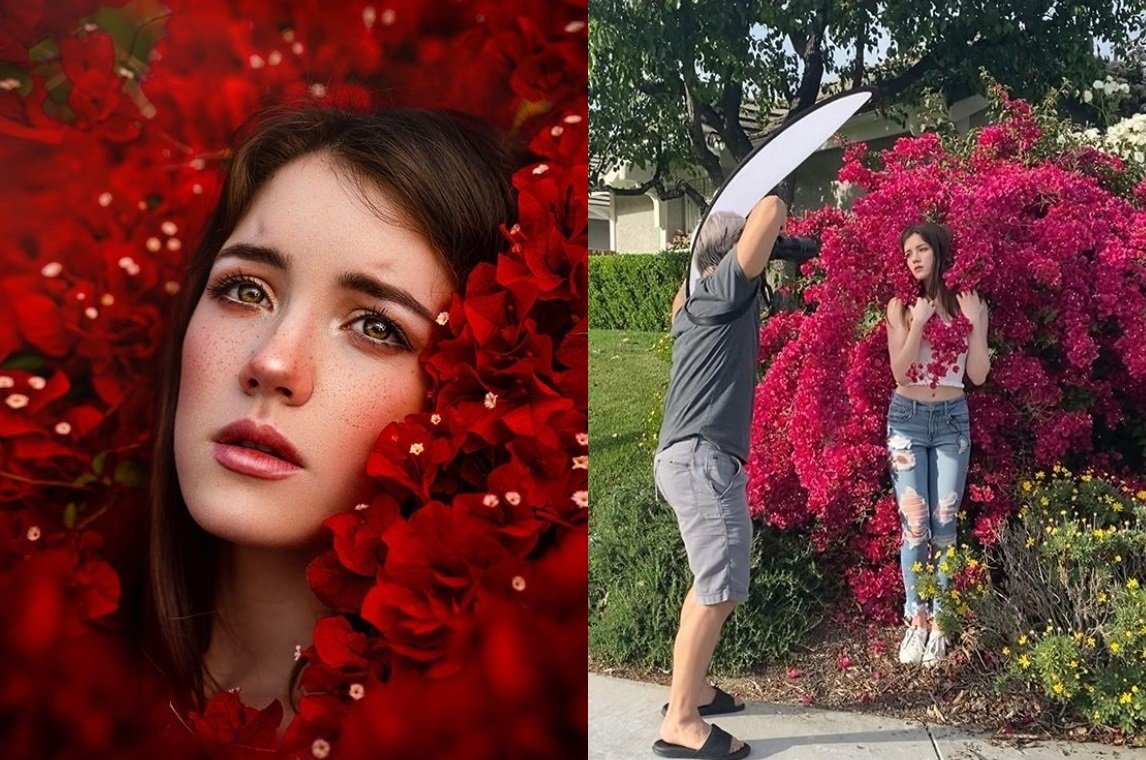 A good photographer sees a flower bush and understands the incredible potential that it holds. In this case, they didn't need any more props to make an ethereal. Naturally, post-production did the heavy-lifting here. This is another Geo Leon creation, and he wrote, " What Photographers see VS. What others see."
YELLOW FLOWERS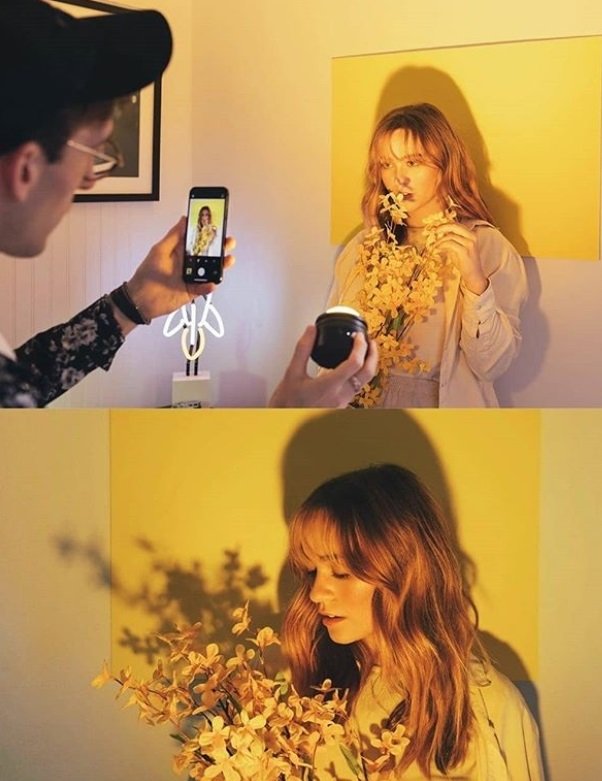 This is another creation by Instagramer bran.wolf, and it's doubly cool because it was taken with a phone. Of course, phone cameras have been getting more amazing these days, but it's still not the best option for photographers. The strategic placing of lights is pretty cool, and the final result is absolutely amazing.
THE PINK PHONE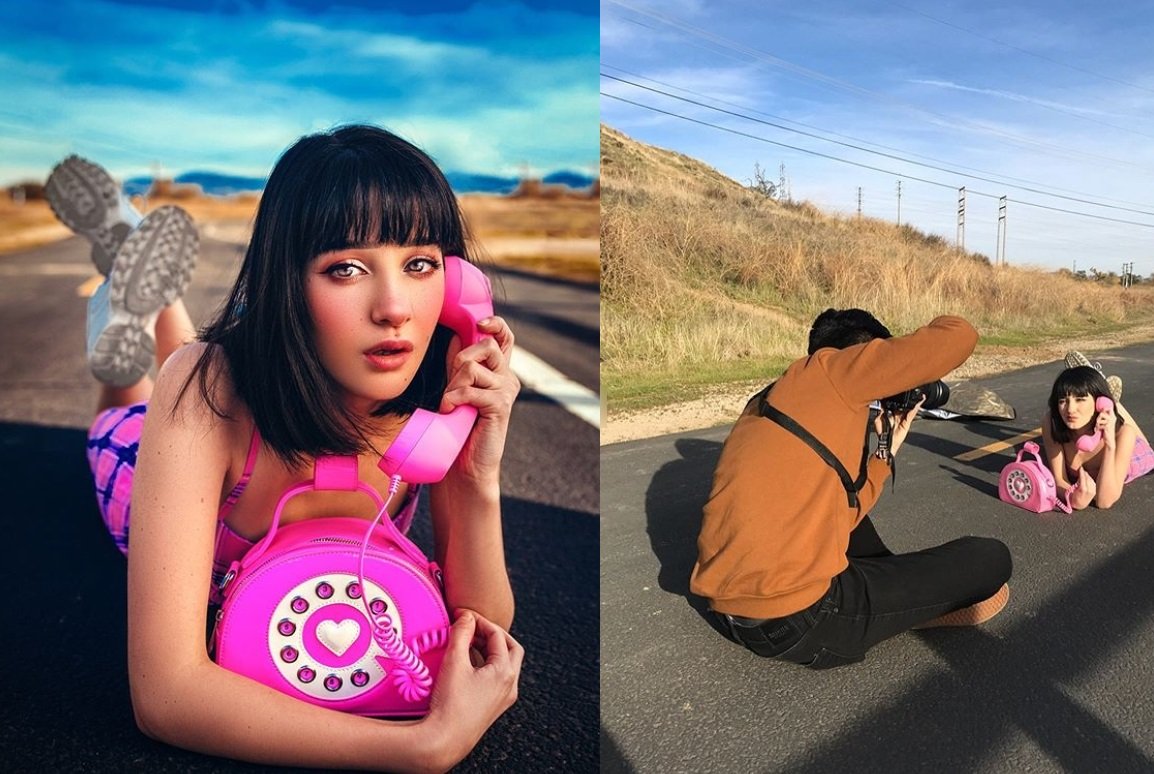 Chris Hernandez has done it again with another simple shot that ends up looking so cool. It's a little vintage, colorful, and super playful. Lots of Instagrammers would die to have a picture like this one on their feeds. Obviously, the colors were enhanced with special software during post-production, but that's part of the magic.
THE STAR FROM MARIO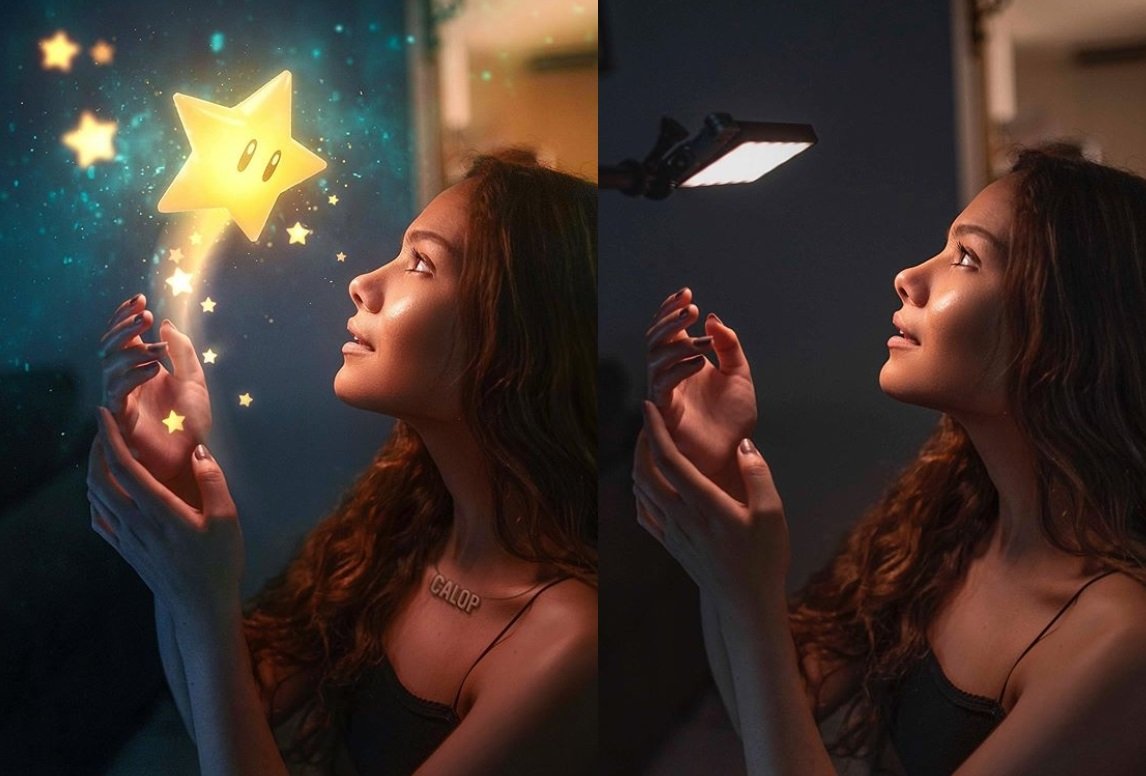 A lot of 90s kids probably remember that particular star cartoon, as it was featured in the most popular video games. This piece was made by photographer Calob Castellon, and of course, the photo session alone is spectacular, but he also added several cool things in post that make it even more awesome. The necklace is particularly cool.
YELLOW AIRPLANES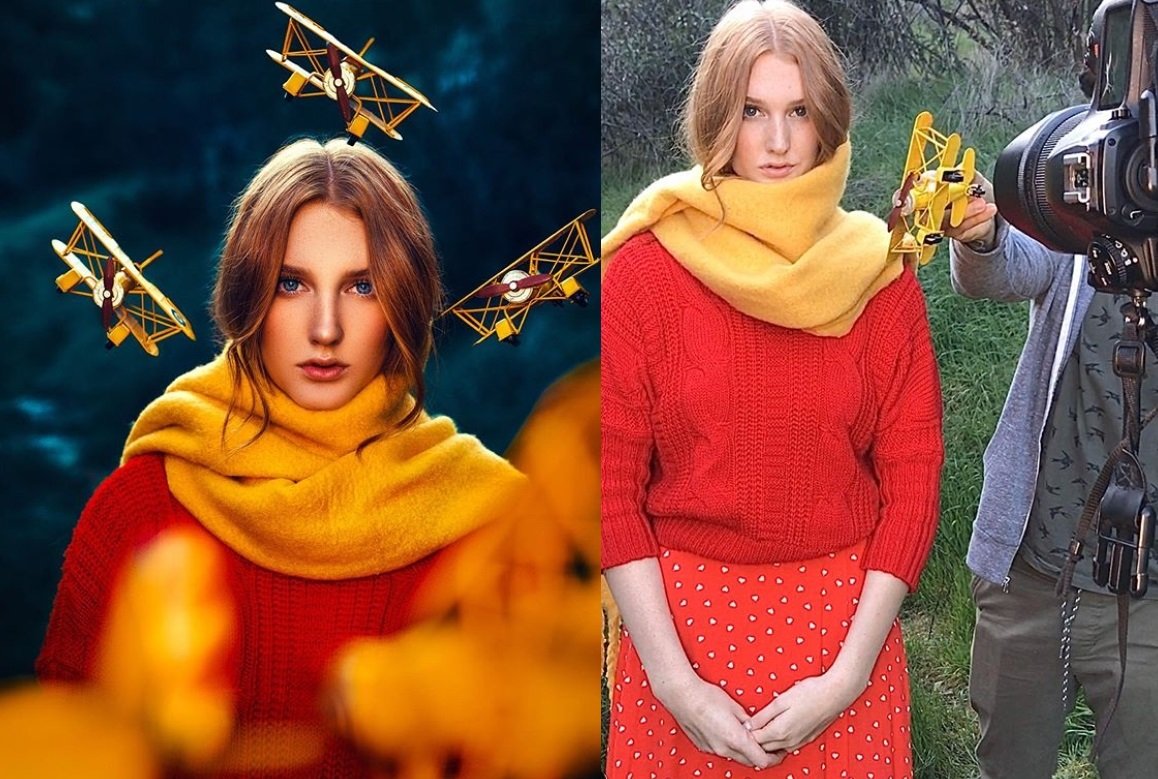 This is another Chris Hernandez photograph, and it's a fantastic play on the use of the toy airplane. It's both in the background – added there 3 times during post – and the blurred effect in the front. Of course, you can definitely tell that a lot more work after the photo session, but it doesn't detract from its charm.
A MAGICAL BOAT RIDE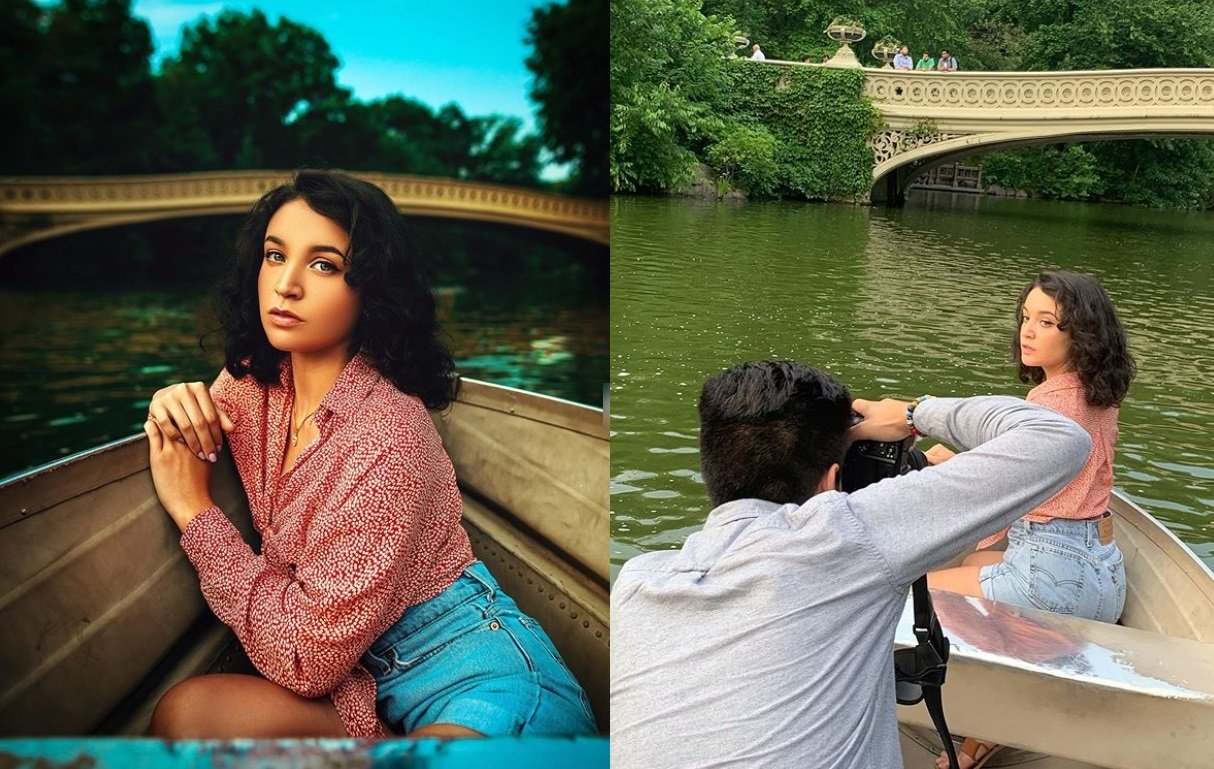 Chris Hernandez makes another beautiful shot here with a pretty regular boat ride that turns into a scene from a romantic movie. It's still so hard to believe that photographs can become so beautiful thanks to the amazing skills of these artists. Hopefully, more people see these creations and realize how important art is to the world.
These photographs were amazing, and it's so hard to believe that lighting, technique, and software lead to magical shots. Let us know which one of these was the most surprising. If you liked this article, share it with your friends that love photography so that they will be inspired. See you next time!
Source: Instagram, Life Hack, Insider, Daily Mail, Emma's Edition