USA's Best Family-Friendly Beaches
Planning a family-friendly vacation by the water is not an easy task. There are so many specific requirements that the chosen place needs to meet, that it can sometimes prove to be quite a challenge picking a beach spot that would make everyone happy. Luckily, the USA has beaches aplenty, and what's more, many of them are as child friendly as they are relaxing and attractive for adults. Did anyone say fresh crab tasting and beachfront amusement parks? 
Assateague Island, Maryland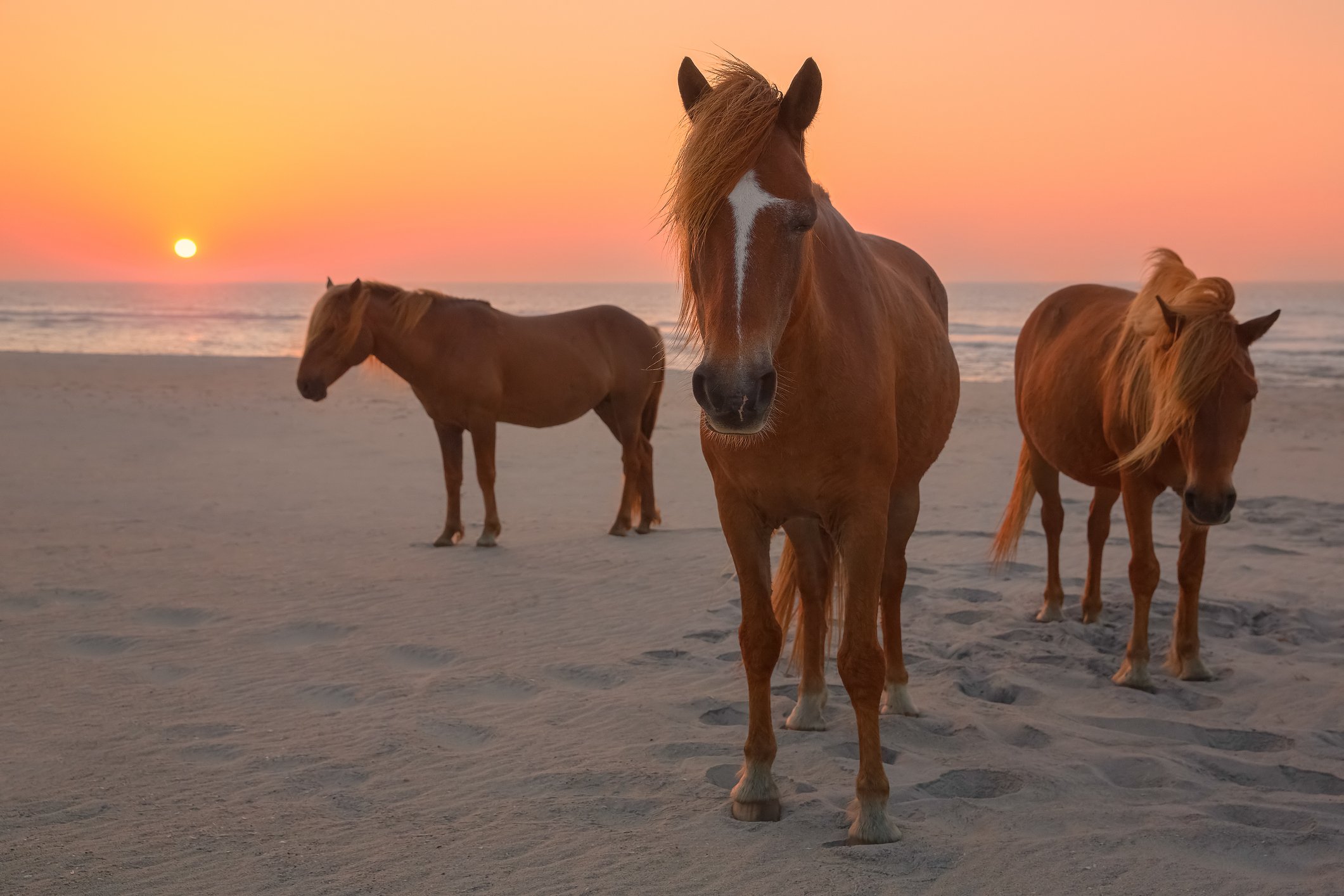 The Assateague Island along Maryland's shore is quite a unique place that your children will fall in love with at first sight. Wild horses are roaming the sandy land! But no worries, they are as tame as can be, and therefore fantastic beach day companions. The animals surely make this beach a special one for the memories. 
Duck Harbor, Massachusetts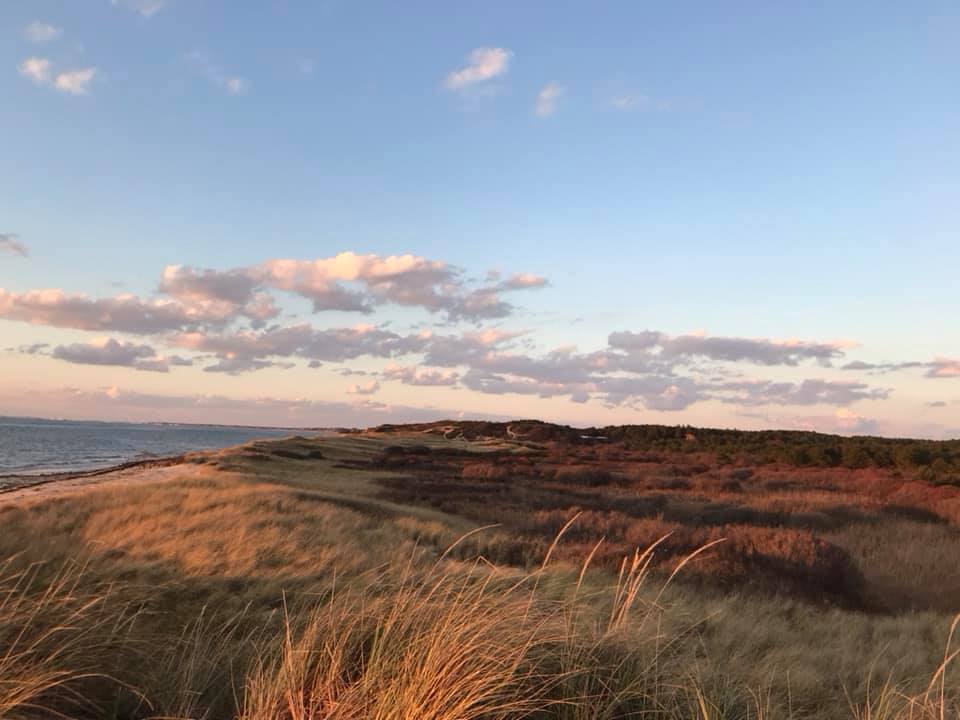 Duck Harbor can pride itself on its beautifully gentle rolling sand dunes. The landscape here is slightly wild, while still kid-friendly. The views are amazing all around, so you will have no shortage of wonderful photos. What's more, the beach tends to be pretty empty, so if it is space you are after, this might be your place. 
Menemsha Beach, Martha's Vineyard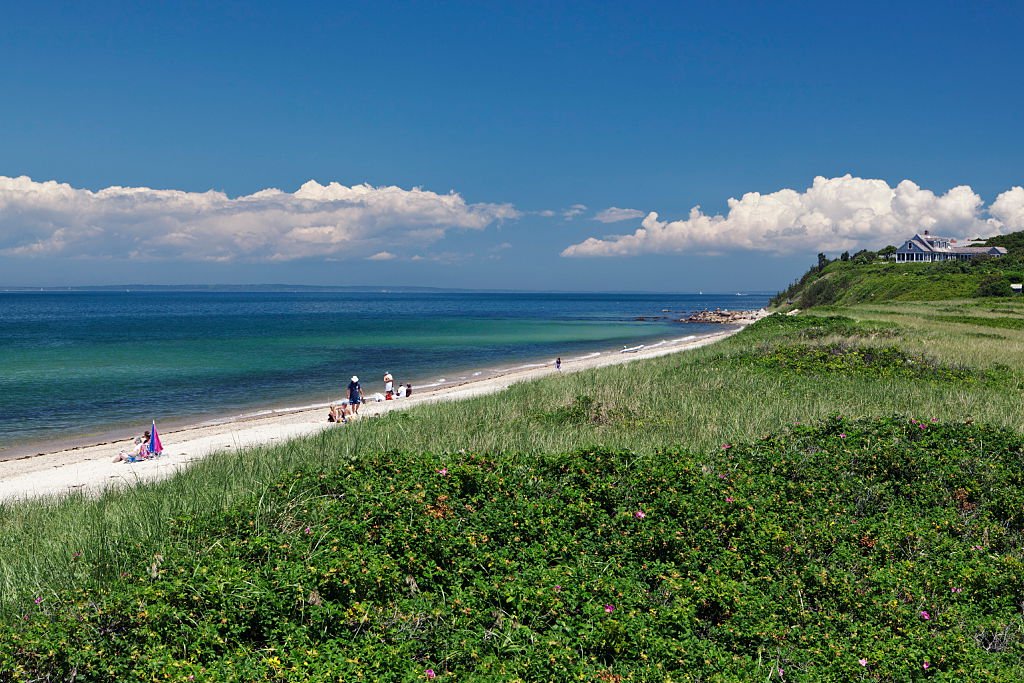 Martha's Vineyard is a must-visit location without a doubt, and its Menemsha Beach is undoubtedly one of the top spots there. The beach is relatively small, offering just enough privacy, but still close to the very delicious seafood vendors. The waters are calm, perfect for children to frolic in. 
Currituck Beach, North Carolina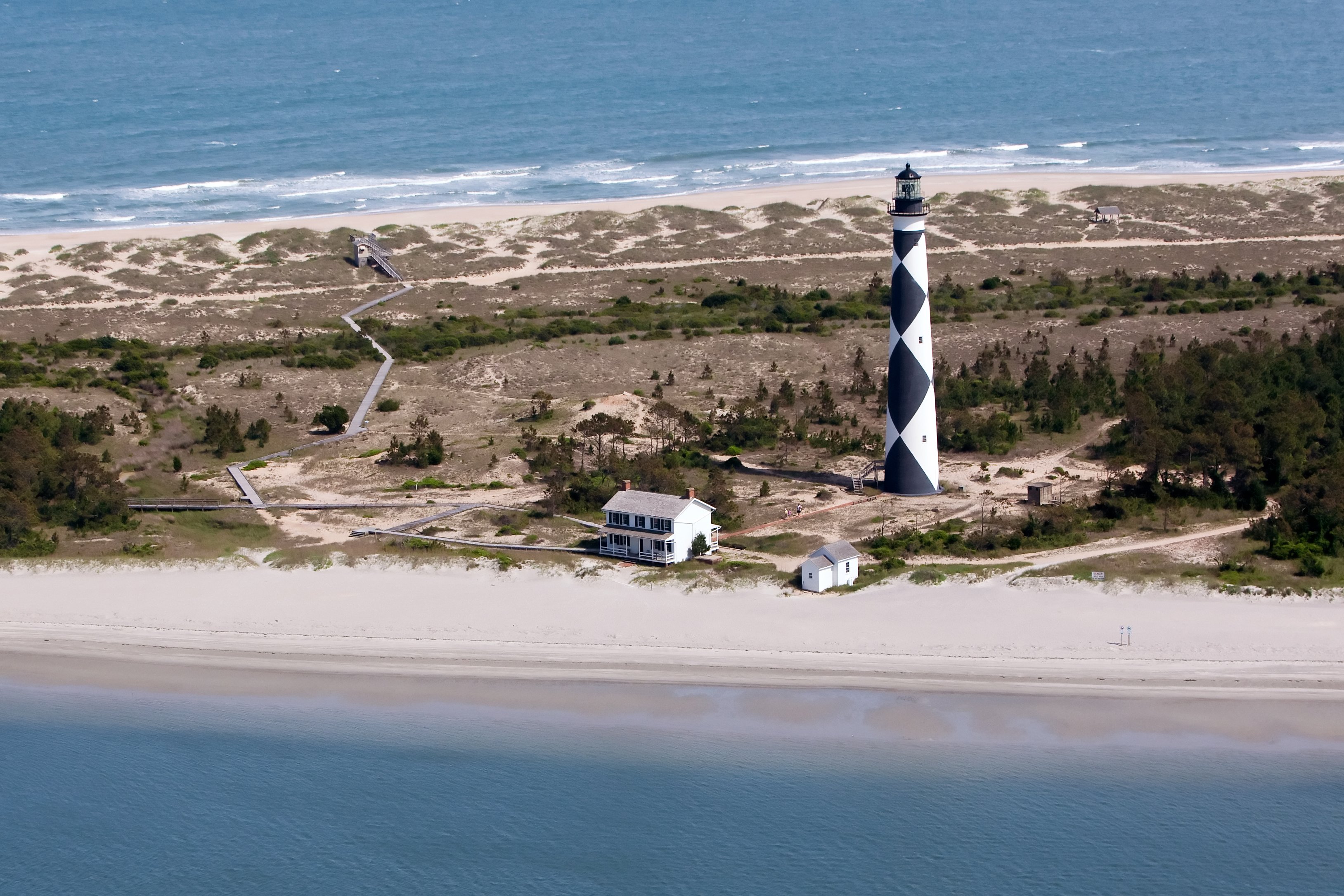 The Outer Banks in North Carolina are hiding a family-friendly paradise. The Currituck Beach is a beautiful stretch of sand as if made for a relaxing holiday with the little ones. No distraction in the way, just pure and unadulterated peacefulness. If you seek some action, though, it's not far away. Surf lessons or jet skis can be rented on the spot.
Buckroe Beach, Virginia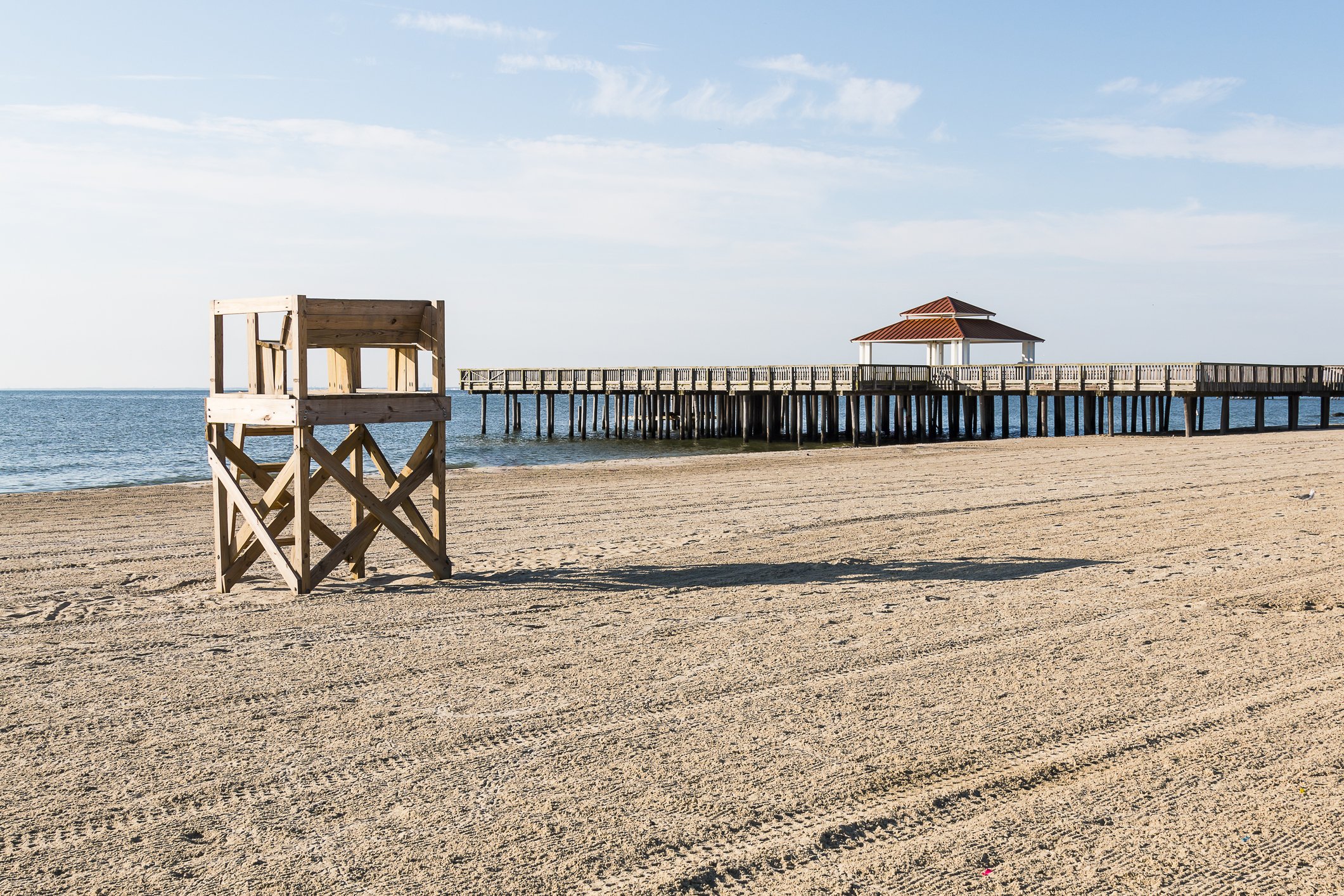 Buckroe Beach may be on the small side, but that doesn't take a bit from its beauty. It's as quaint as can be, often hosting live music events and movie nights. Not to mention the waters are perfect for child's play and totally safe. Parents can keep an eye out on the kids from the shore without a problem.
Wildwood Beach, New Jersey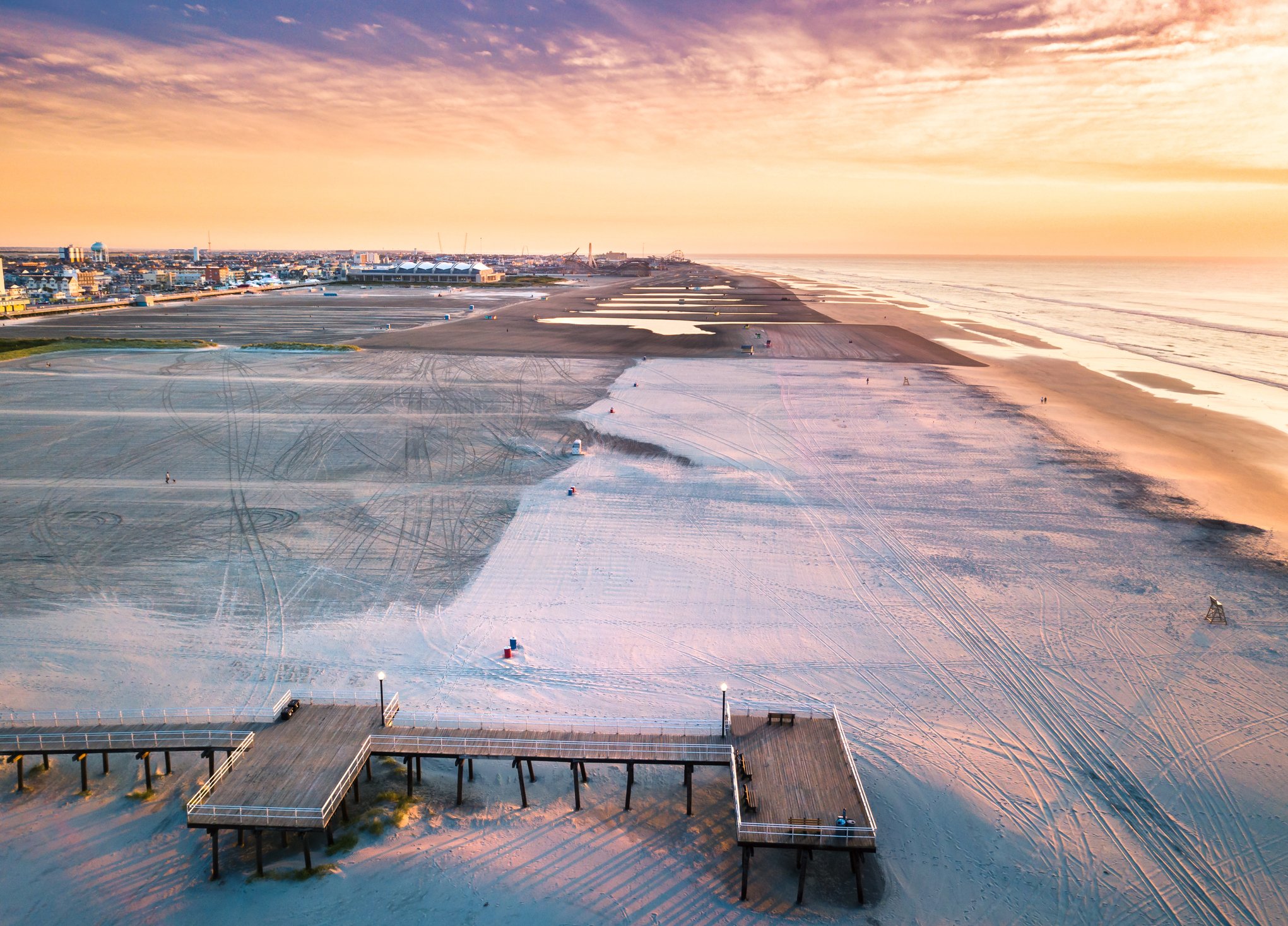 Wildwood Beach offers miles upon miles of sand, lots of boardwalks, and even an amusement park. This is one of the best kid-friendly destinations in the whole country, as it promises to keep both children and adults entertained and happy. It's hard to get bored on this vast beach, but it's also very easy to relax.
Myrtle Beach, South Carolina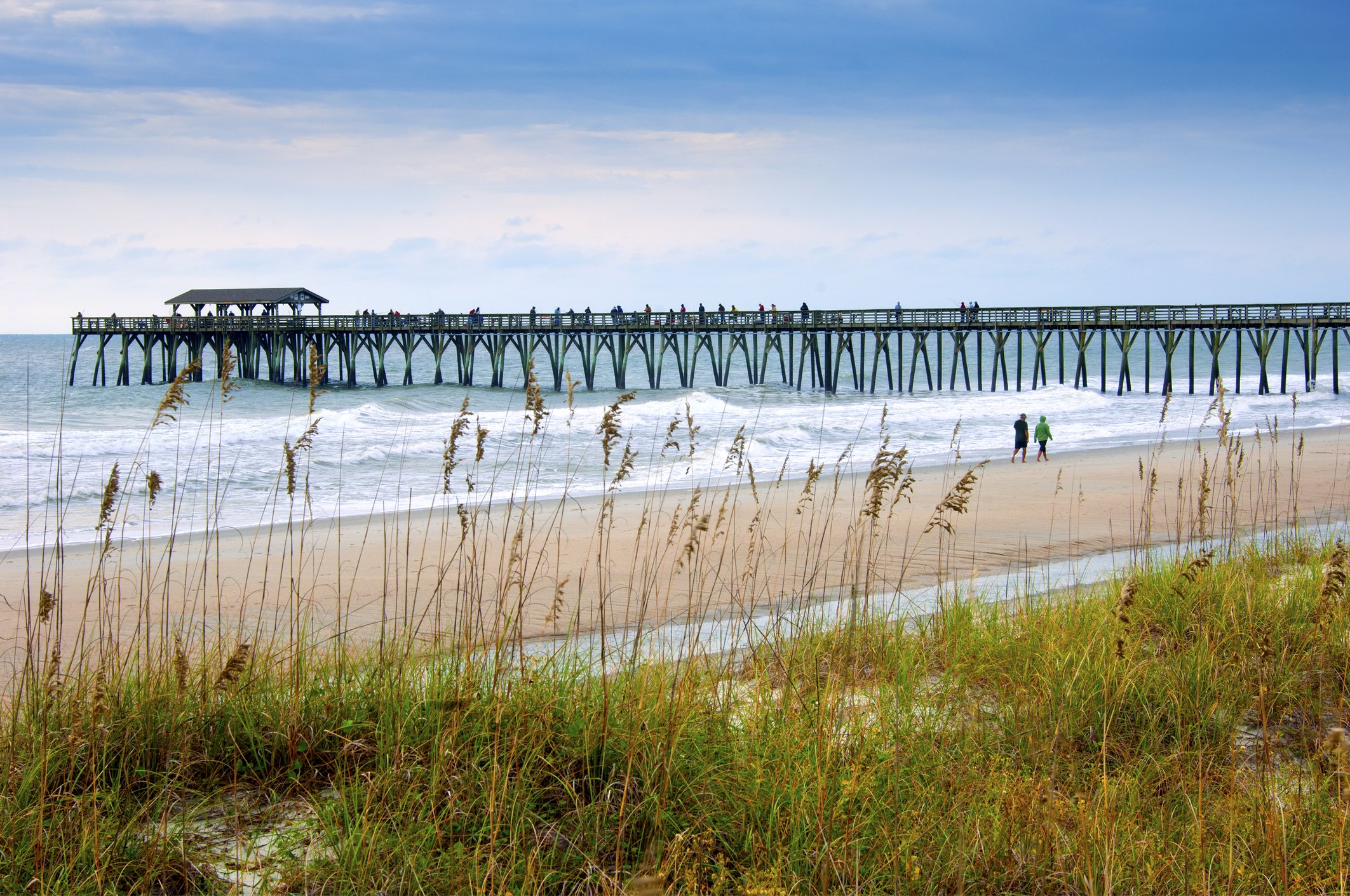 Myrtle Beach has a reputation for being an excellent spot for vacations with children. The sand is beautiful, the beach flat, and the waters perfectly calm. If the kids get too restless on the shore, take them to the nearby amusement park or have them try various watersports. Family fun guaranteed.
Empire Beach, Michigan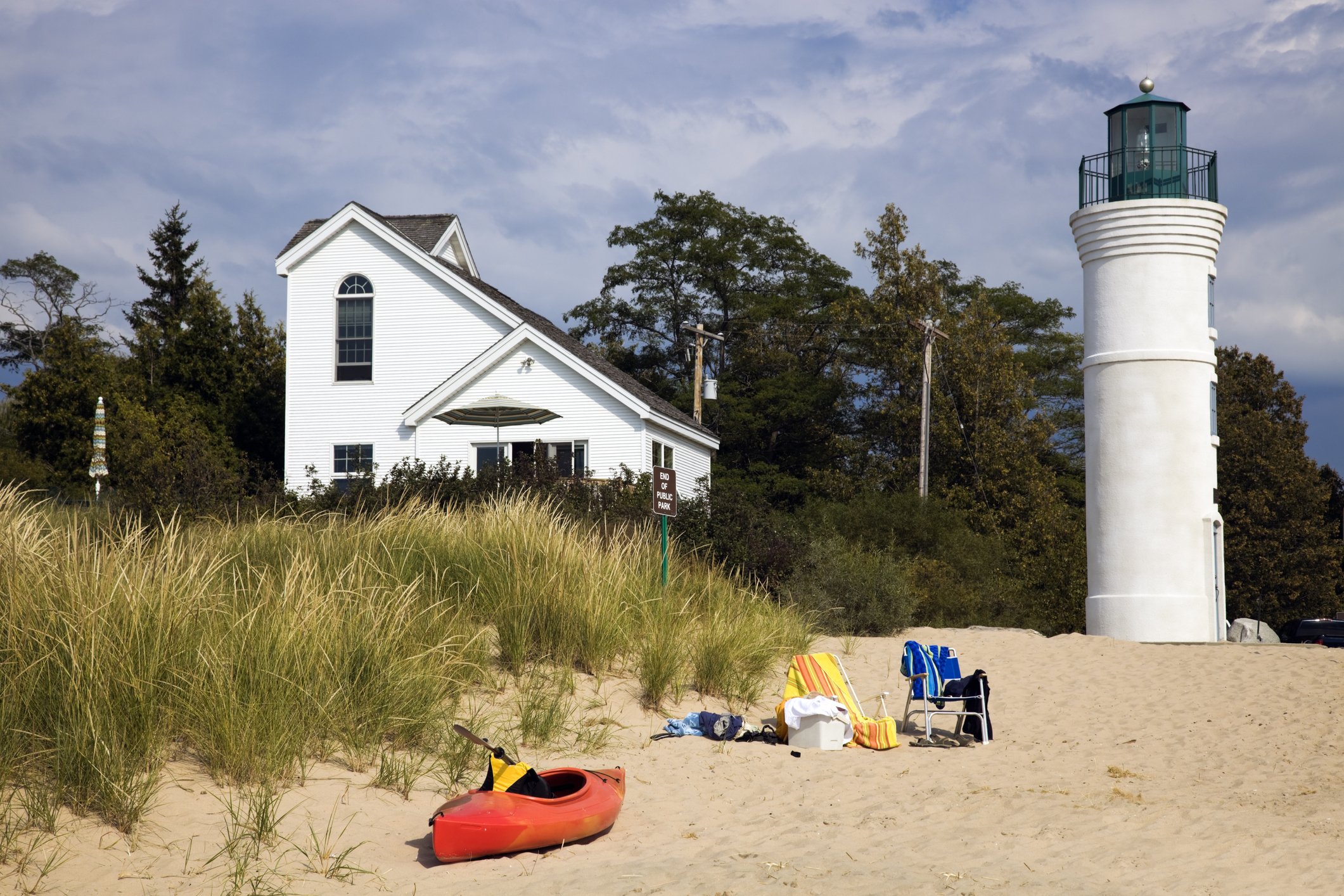 Empire Beach is different. It sits on the shores of a lake, not an ocean. This makes it perfect for kid-friendly vacations, with no rough waves and no harsh winds in sight. Empire Beach is also insanely quaint and beautiful. With rolling sand dunes offering enough place for child's play, the beach will make children fall in love with the simple beauty of nature.
Old Orchard Beach, Maine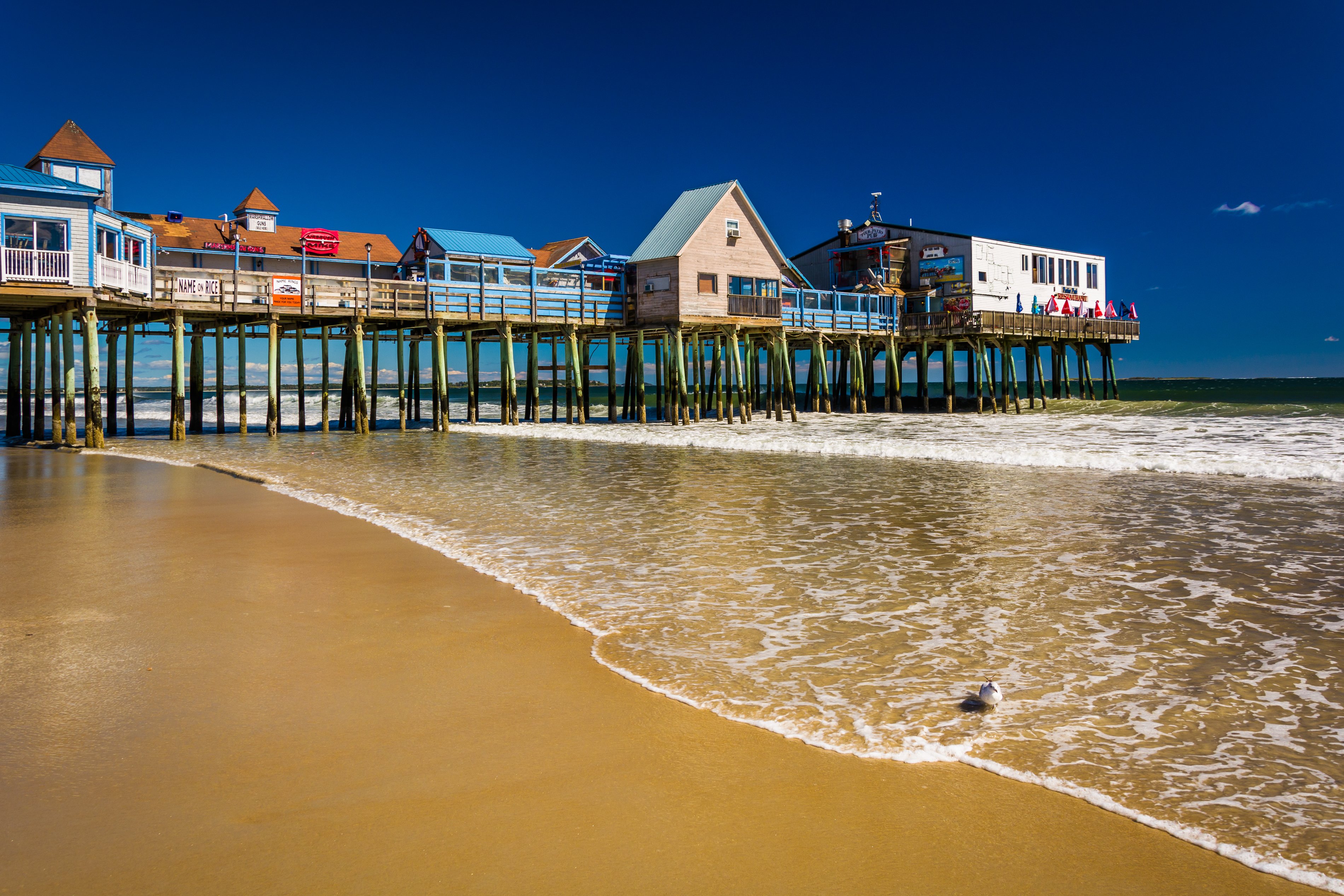 Old Orchard Beach is as picturesque as it gets. Its beautiful 500-foot pier makes wonderful photo material, and its oceanfront amusement park is there to keep your children busy, entertained, and beyond themselves with happiness. This beach has it all, and that's why it is one of the USA's top family-friendly beaches.
Virginia Beach, Virginia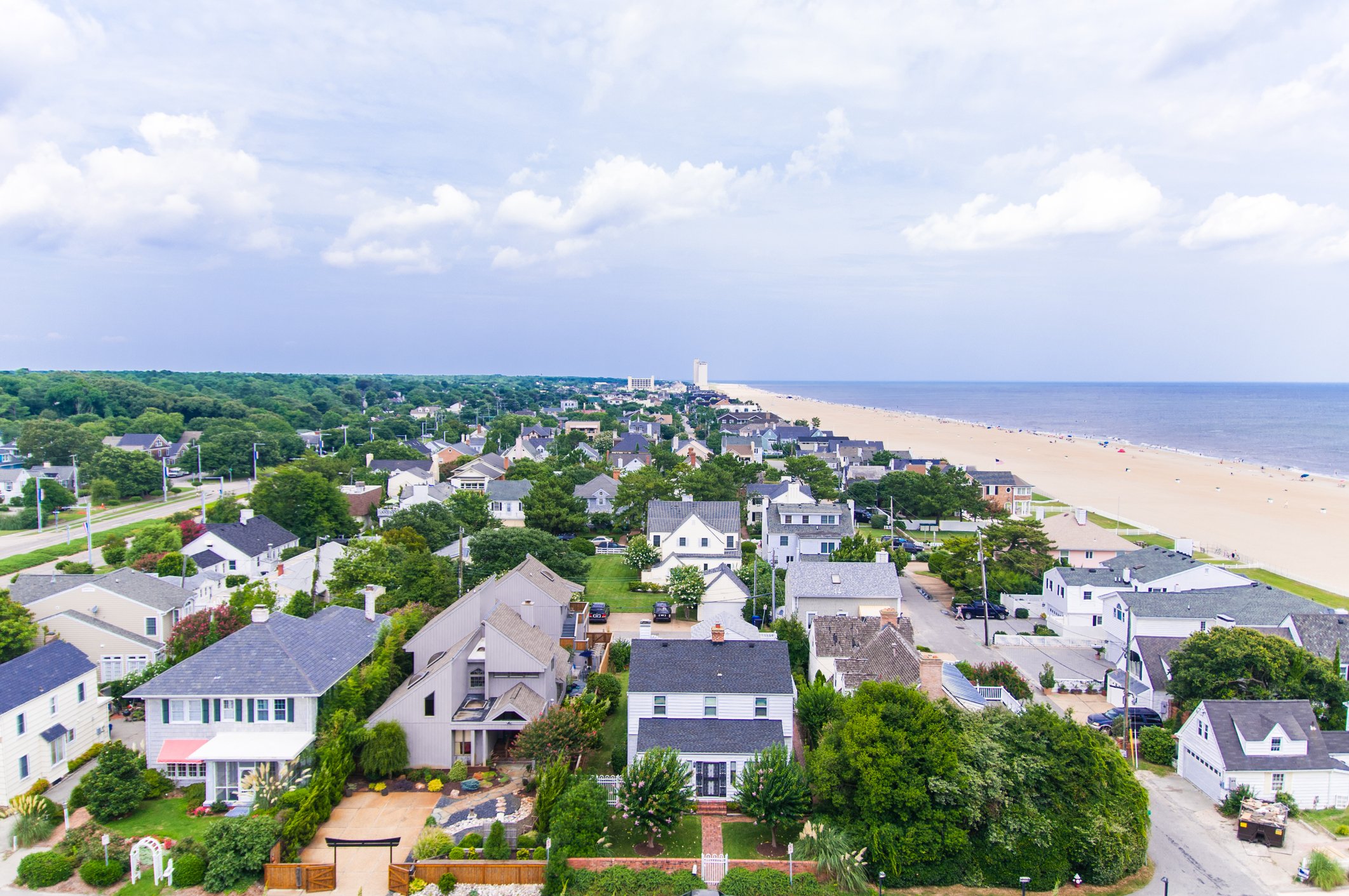 Virginia Beach is a classic. Its vibrant boardwalk, beautiful sand, and plenty of amusement rides for the little ones, all make for a great combination of entertainment and relaxation. It doesn't matter what you are after, chances are, Virginia Beach has it. There are spots where the crowds disperse a bit to offer more personal space, so just walk around to find the perfect spot for you and your family.
Rockaway Beach, Oregon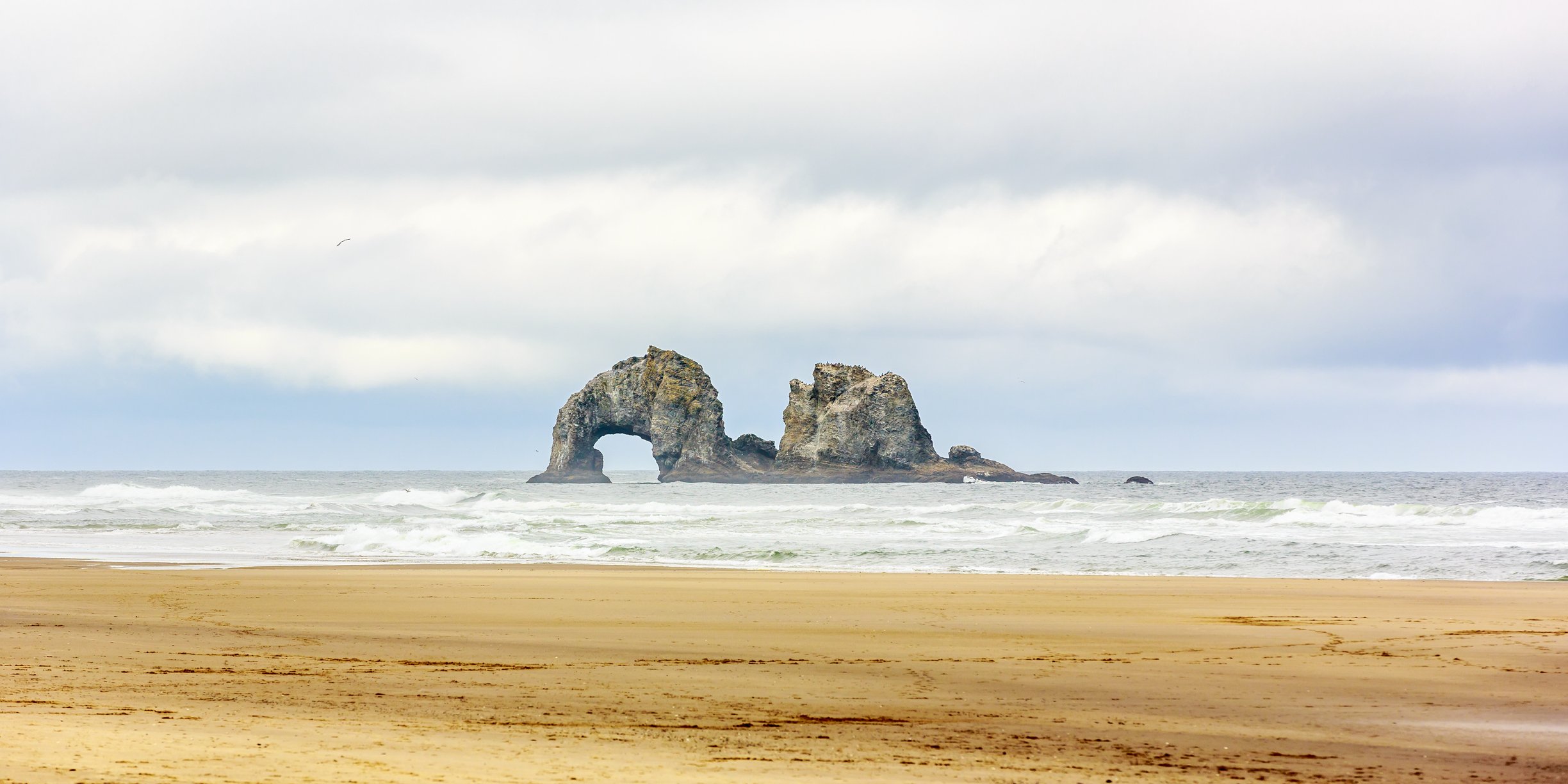 You can't confuse Rockaway Beach with any other. It has one defining characteristic that makes it stand out- the two 100-foot rocks emerging from the water. Because of them, the scenery is unforgettable, and definitely more reminiscent of a vacation somewhere in faraway exotic lands. Not to mention the fresh crab the area is known for. You wouldn't want to miss the catch of the day.
Windansea Beach, California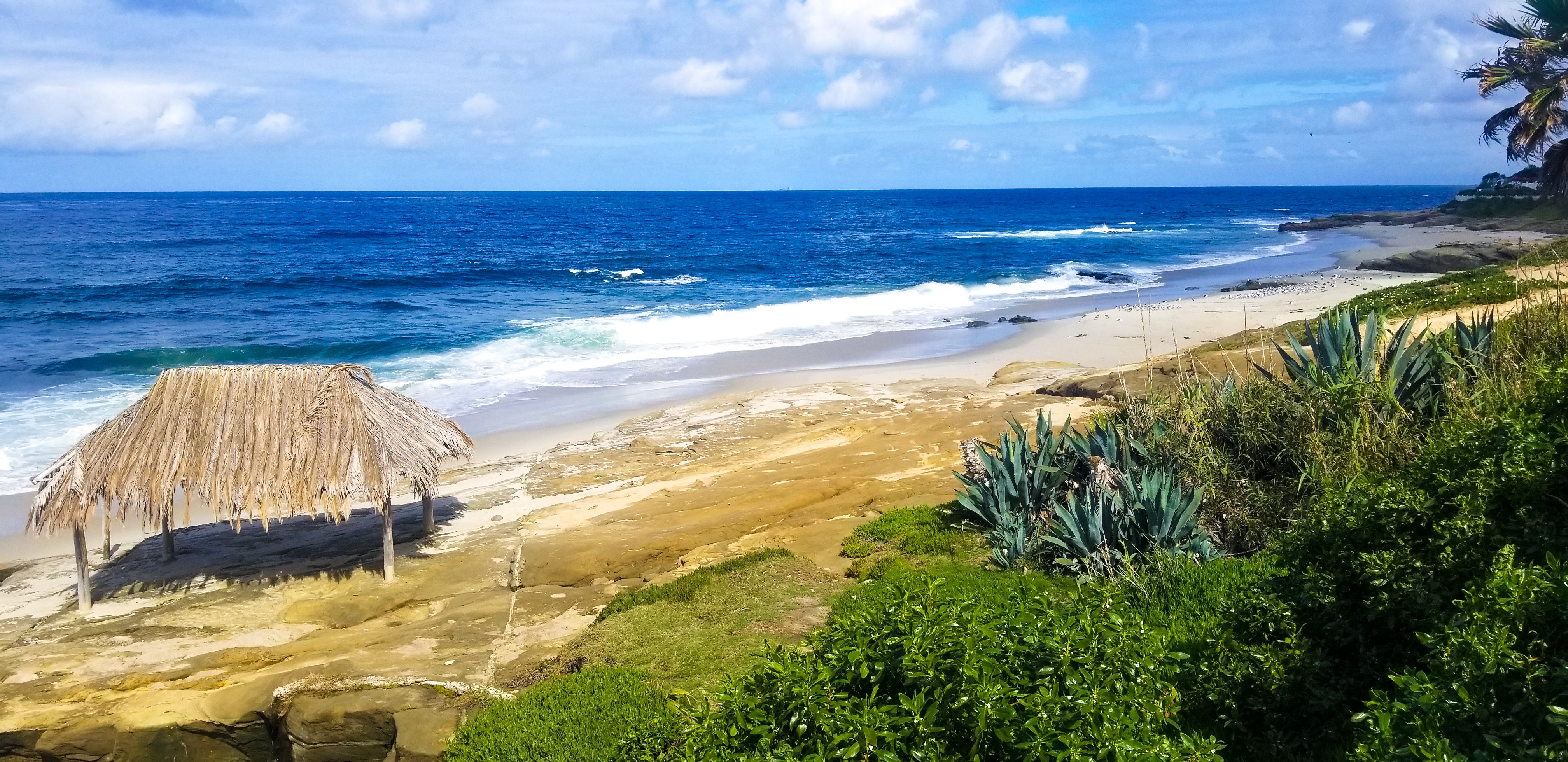 The beautifully named Windansea Beach in California is a shapeshifter. The winds that come in the winter move away quite a lot of the sand, and because of that, the look of the beach throughout the seasons is almost unrecognizable. However, in the summer, the beach is perfect for its scenery. However, beware that Windansea is not a swimming beach, so only come if you are planning to play in the sand and read a book. 
Marina Beach, Washington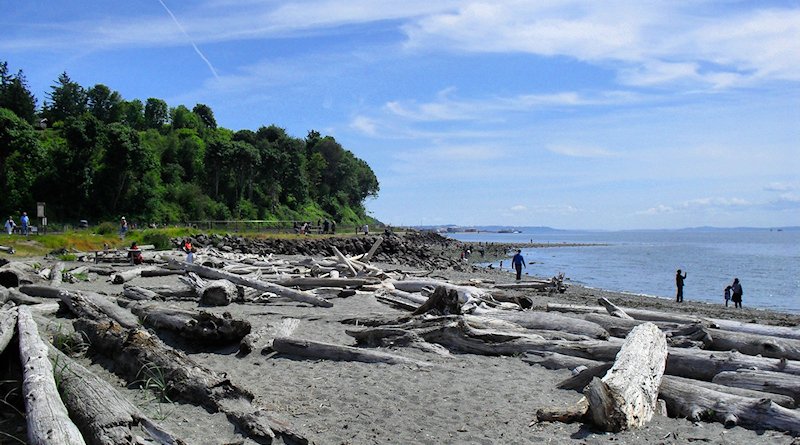 The coast of Washington is charming. Its small boutiques, quaint cafes, great restaurants, and wonderful views definitely make for an unforgettable vacation. Marina Beach is a long-time family favorite, with calm waters and plenty of driftwood for the children to play with. 
Rehoboth Beach, Delaware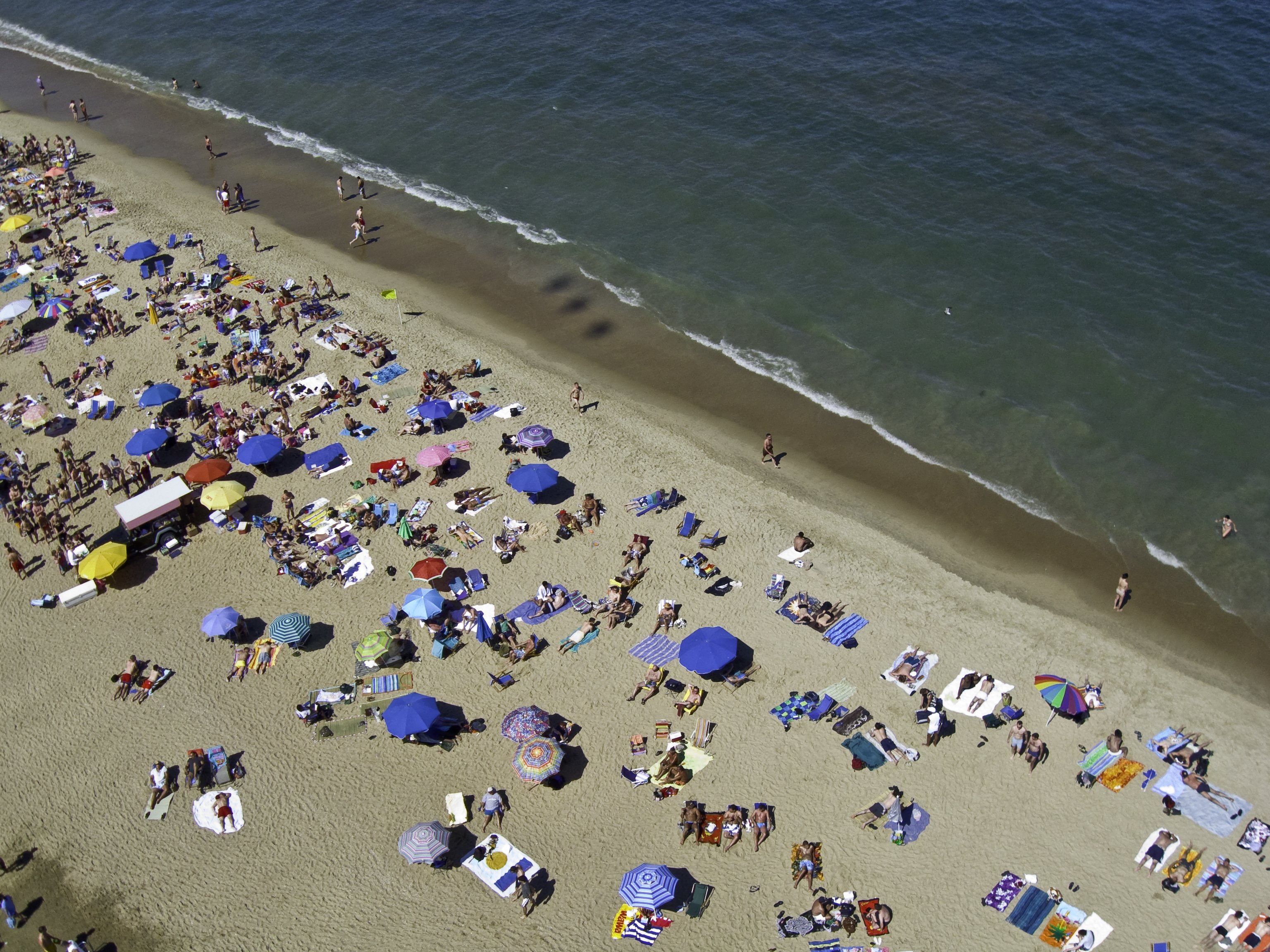 Rehoboth is great fun. It is home to an iconic amusement park that has been keeping generations entertained, and its boardwalks are lined with anything one could wish for. Rehoboth is enjoyable for the whole family, which is why it is one of the best family-friendly vacation spots in the entire country. 
Santa Monica Beach, California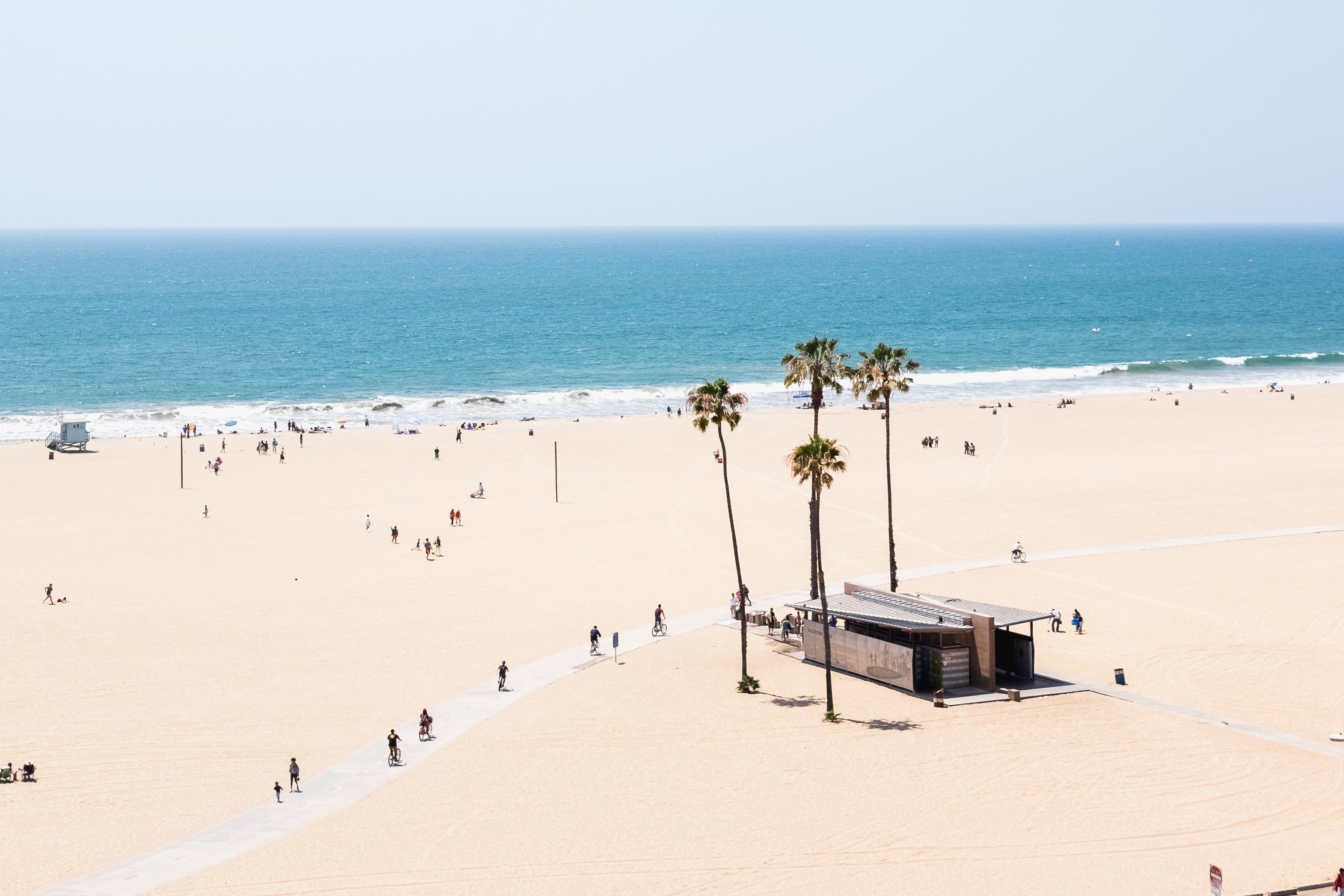 Needless to say, Santa Monica is a beach paradise. More than three miles of white sand make up Santa Monica Beach, offering plenty of opportunities for relaxation, fun, activities, and sunbathing. There is a long bike path along the beach, too, made for bike tours with the family looking for the best ice cream parlor.
The USA has hundreds of stunning beaches. All of them are different and unique in their own way, and all of them are worth visiting. What makes our list stand out is the calm waters and wide sand strips of the chosen locations, making for the perfect family-friendly getaway. Entertainment and a good time for the whole family is a given.
Sources: Assateague Island, Cape Cod Online, Martha's Vineyard Rentals, Outer Banks, Hampton, Visit New Jersey, Visit Myrtle Beach, Empire Chamber, Old Orchard Beach Maine, Visit Virginia Beach, Corb, California Beaches, Edmonds Washington, Beach Fun, Santa Monica