Funny Restaurant Signs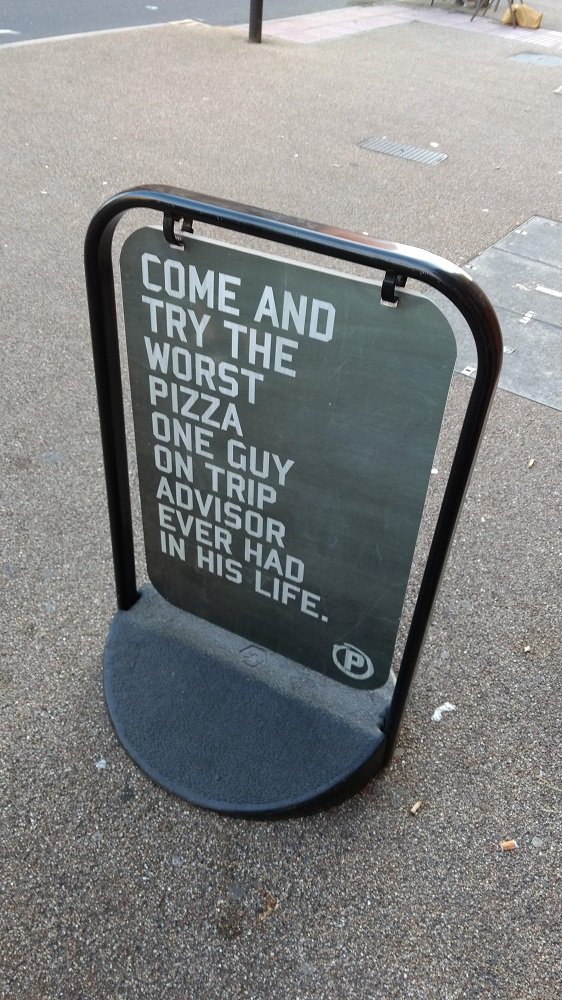 Marketing is important for many businesses, including restaurants. You just have to catch people's attention. What better to do it than with a clever sign? You can use a funny message or an interesting pun. Have you ever had a taco emergency? Do you want to "fill up" your jeans with Mexican food? Let's discover some of the best restaurant signs ever made!
Click 'Next Page' to laugh with these clever messages!