Things That Many People Can Relate To
There are certain things that are just part of a mutual experience among all humans. Whether it's something silly or something serious, everybody has done these things. We're not talking about breathing or eating. These are just crazy things that everyone has experienced at least once. What are we talking about? Let's find out!
The Bathroom
This seems like a familiar scenario, right. Look, it's happened to the best of us, especially if it's a public restroom. She's right, those stupid locks never, ever work. And does anyone ever feel safe that they are working 100%, even when they are?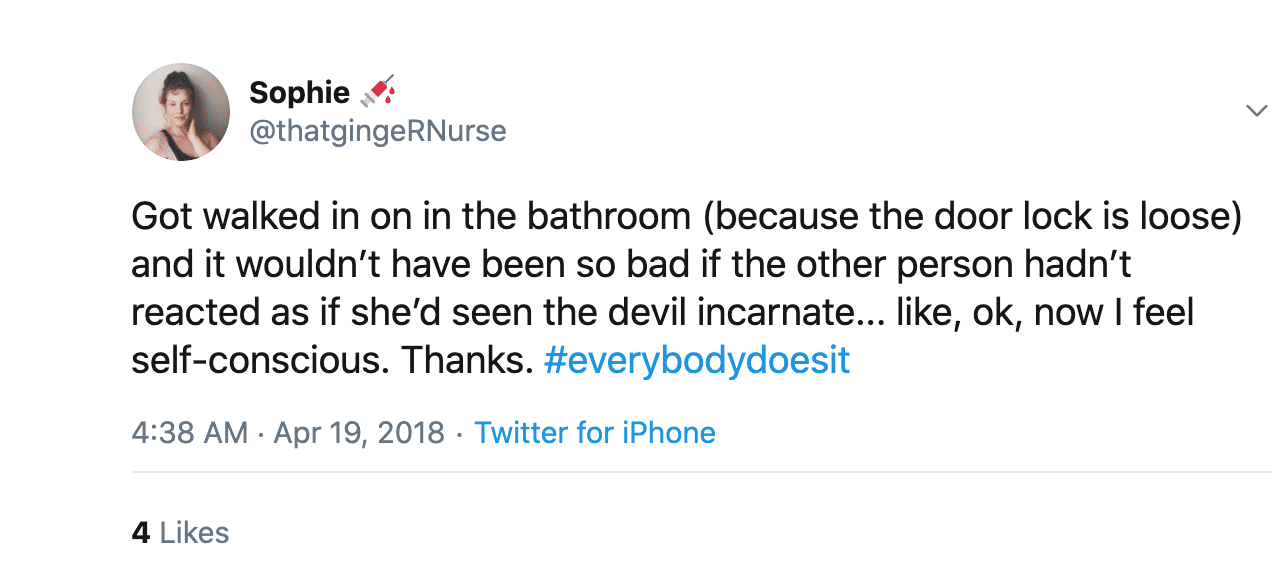 Now, not everyone has had someone give them the look of the "Devil Incarnate". That IS a new one. But the other stuff she's talking about. Yeah, that's happened to everyone at least once. Lock the door and check it!
Your Own Karaoke Bar
Everyone seems to love singing in the shower, even when it may not be a good idea. Turns out that there's a very valid reason to do this. The acoustics of the shower makes your voice sound better, kind of like a reverb effect.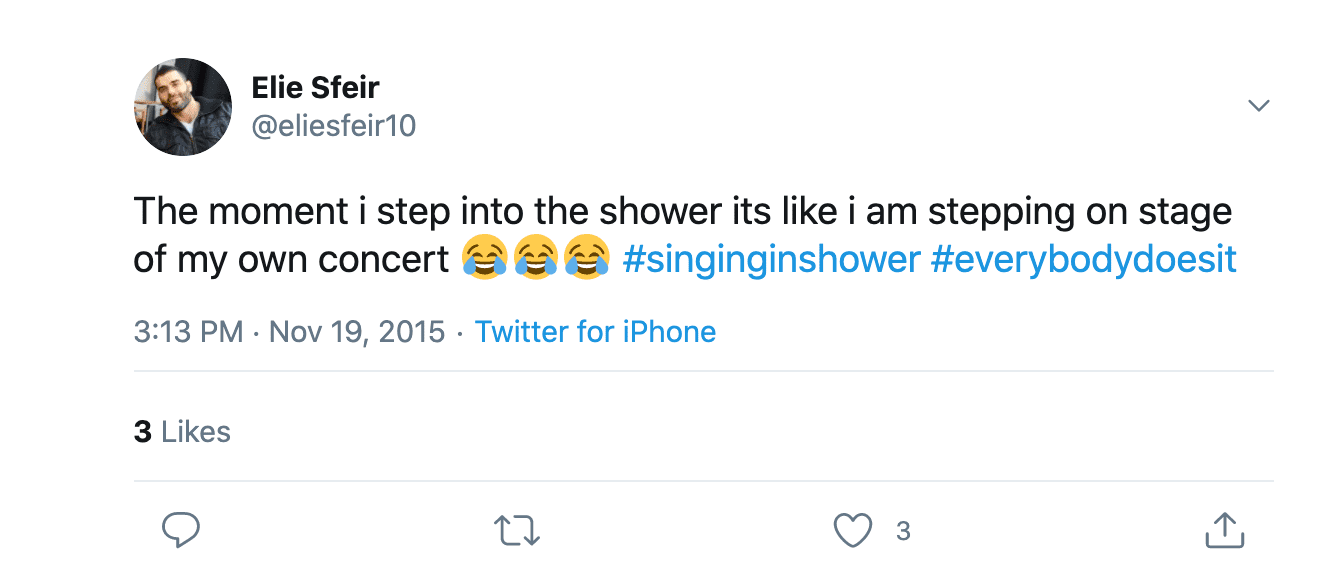 Plus, the shower is small, so it amplifies your voice even more. If you have a good voice, great! If not, we hope you don't have a cat. Cats hate it when people sing off-key in a shower. There isn't any explanation for that one.
Running
This one might not apply to everyone equally, but it's definitely happened to everyone. Going out to run always seems like a great idea. It's exercise! You can lose weight! Your cardio will improve! Your mood will improve with a runner's high!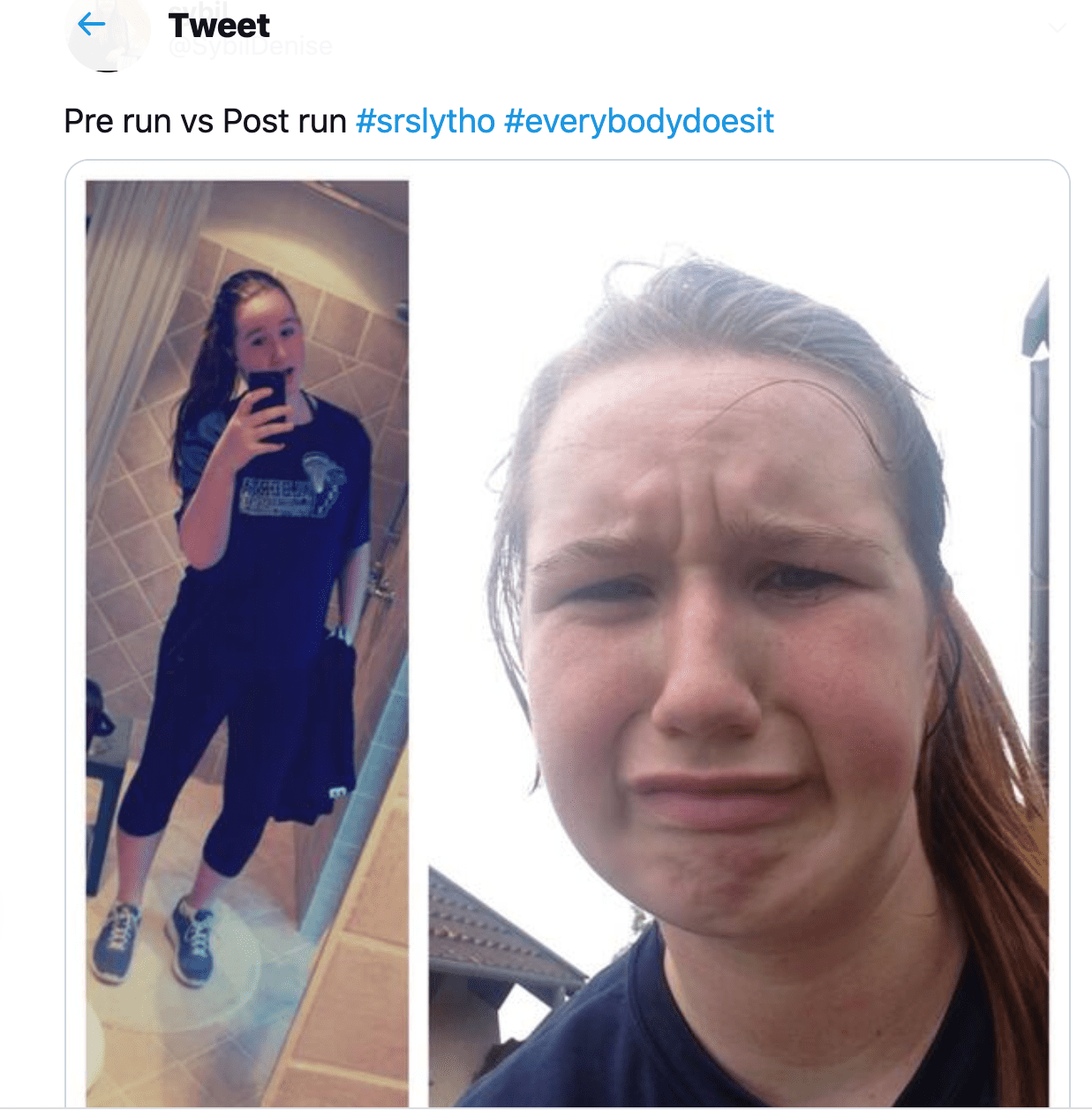 Except it totally won't! You'll be in pain! You'll sweat too much! Everything will hurt! Your feet! Your knees! You'll need a shower! Ahhhh...the misery! We've all been there. It did sound like a great idea at the time though.
Hair
This is always a tough one. One the one hand, it's actually not necessary to wash your hair every day. WebMD says you can go up to two or three days without having to wash it. This, of course, leads to a conundrum.

Is it two days or three days? How long has it been since you last did it? These kinds of vague answers are not what the internet is supposed to say! Just say it's three days and get it over with. Or two. Whichever one it actually is!
Pictures
Serious, who doesn't do this. It doesn't matter whether you're male or female. When that random person hits you up for an Instagram or Twitter follow, you WILL go look at their picture first. It's okay, we've all been there.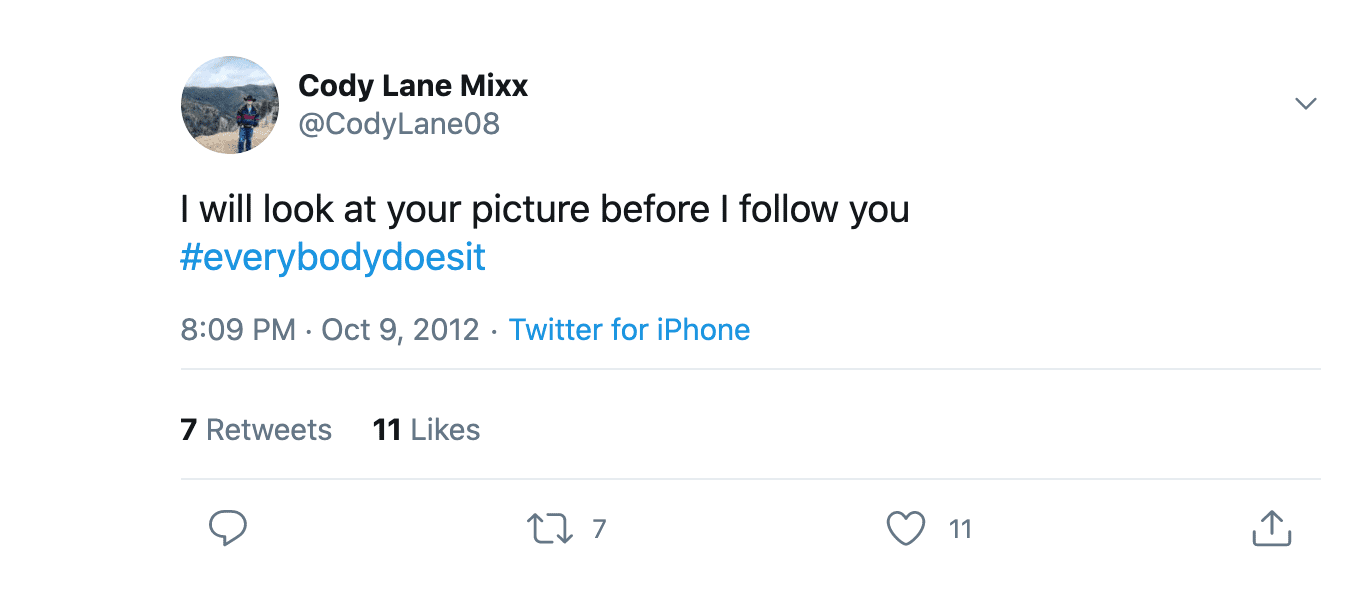 Of course, it's not always about looks. Sometimes you just want to make sure of who the person is. Or that they aren't a psycho. There are lots of psychos out there. It IS Twitter after all, don't forget it.
The Pillow
Everyone loves to sleep on the cool side of the pillow.  There's actually a good reason for that too. The heat from your body dissipates through your head, which makes it way easier to go to sleep. That means your body cools down and you sleep easier.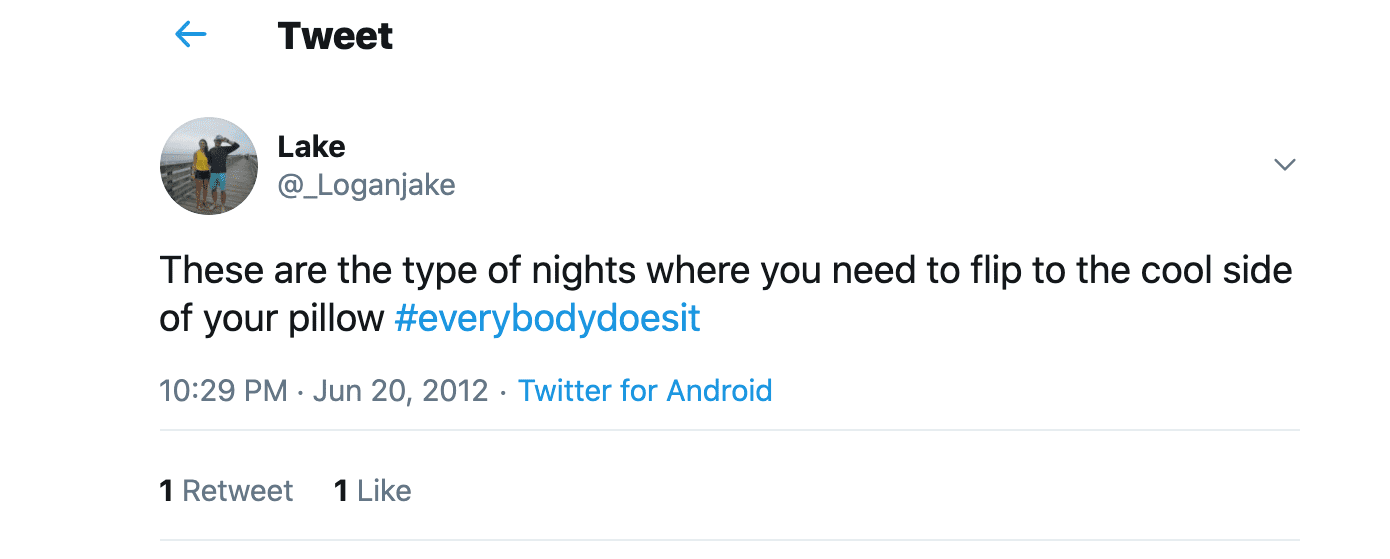 So, hopefully, that means that you just learned something! That is something everyone does too. Well, at least most people do. If the nice cool pillow doesn't help, maybe you should try a fan to cool off...
Cereal
This one is a little bit wrong. The trouble is that it's not just Frosted Mini Wheats, and the original poster is a bit wrong about that. It's more like every kind of cereal. That being said, Frosted Mini Wheats are delicious. And fairly good for you.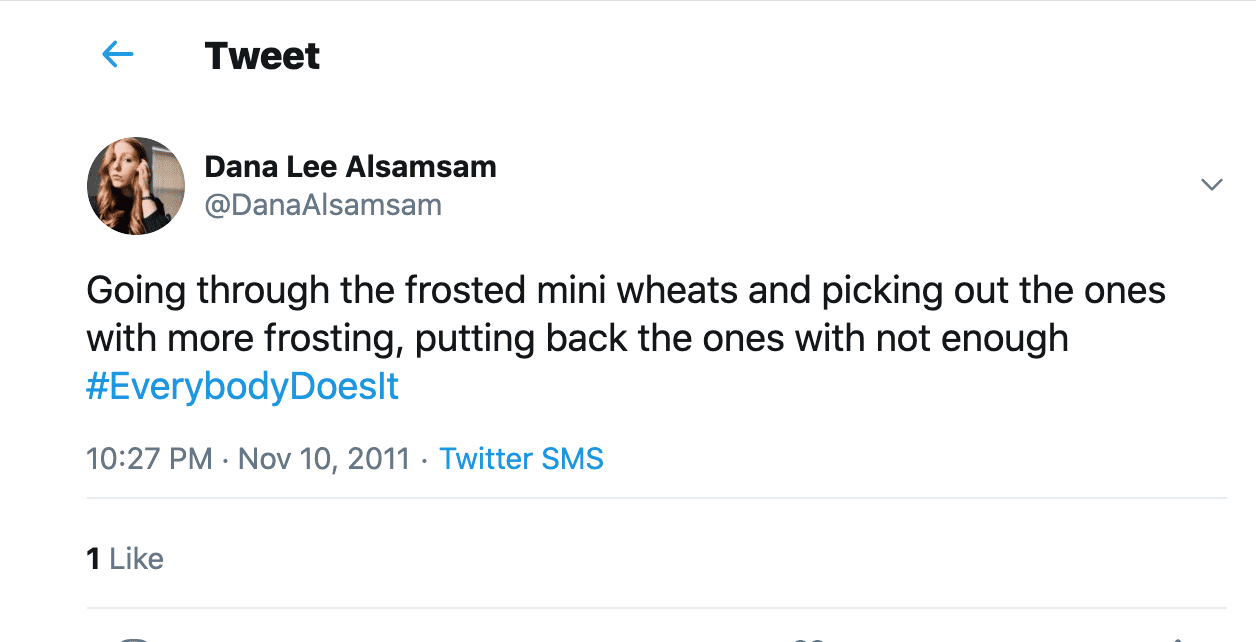 They used to advertise that they were good for your brain, which certainly isn't 100% true, but they are almost 100% wheat, so they're at least good for your digestive tract. It is a little weird that they had to put out a video on how to eat them though.
Chicken Teriyaki
This one isn't quite as big of a deal as it used to be. If you're a child of the 80s or 90s, you remember going to the mall and the Asian restaurants always had these. And they were absolutely delicious, especially when you were super-hungry.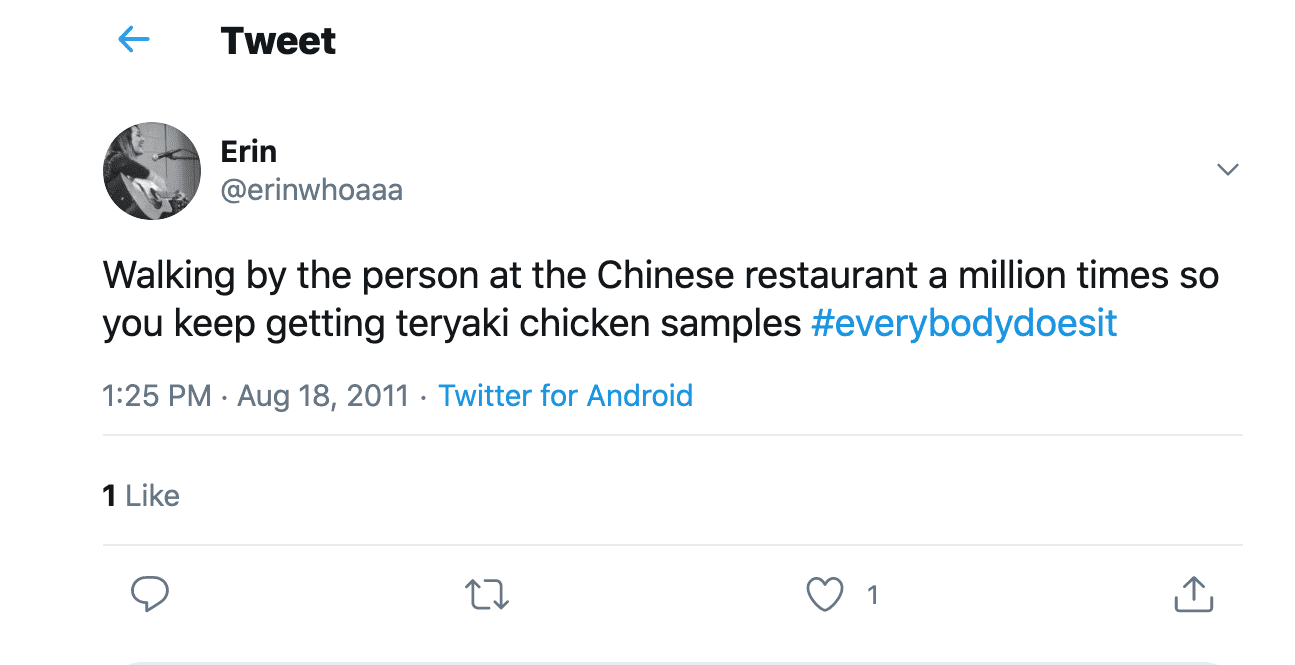 If you were really lucky, there was also a Chick-Fil-A at the same mall food court. That way, you could alternate between the Asian restaurant and the Chick-Fil-A and get both. That was really the best. How did those places ever get anyone to actually order?
Phone Problems?
Yes, you need to admit it. Everyone has done this at least once. The best was in the days of analog cell phones because then you could crumple paper or make a hissing sound so that it sounded like you had too much static on the line.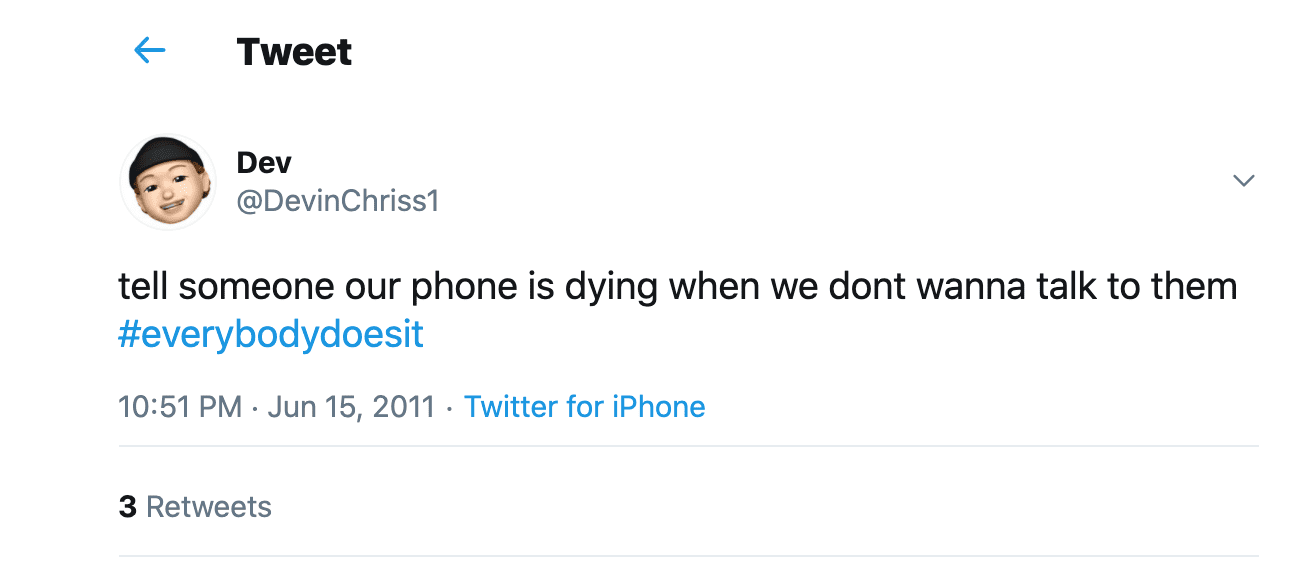 These days, it's not quite as fun. Now you just have to pre-emptively tell them "Oh, my battery is low" or just straight hang up. Then you say, "Aww...the call dropped. We missed making plans to go to your mother's house for Christmas". Not that you'd ever do that, of course.
Bread
First of all, you should really buy bread from a bakery whenever possible. That's not a judgment of you if you buy pre-packaged bread, but a piece of advice. That being said, what is that top piece of bread and why is it all crust?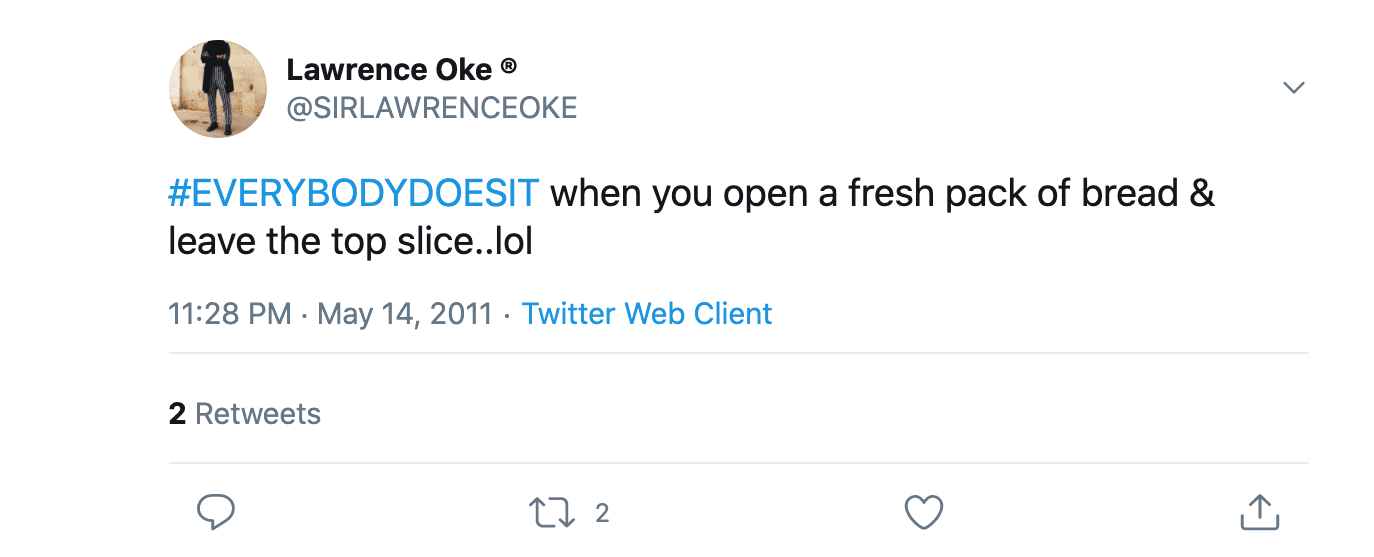 Frankly, bread manufacturers should just leave it out. No one really eats it and it's kind of wasteful. It's not like the heel or endpiece of a nice freshly baked loaf, which is delicious and totally worth fighting your siblings over.
Stare At Your Phone
He's right...everyone stares at their phone in awkward social situations when you don't want to look like you are doing nothing. Does no one want to talk to you? Check your phone. Do you have a text? Do you have an appointment?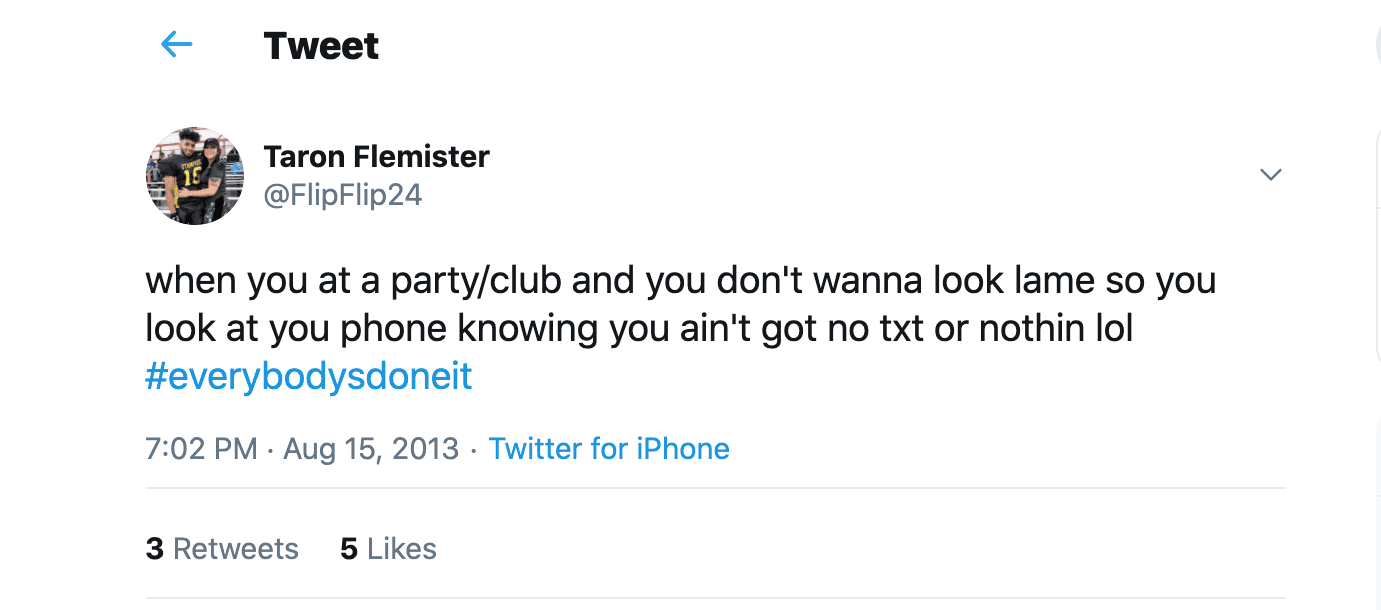 Of course you don't. Everyone knows that you don't. Just keep reading this article though. Maybe that's a good way to look like you're doing something else when no one wants to talk to you. It will give you something to talk about later, so share it with your friends!
Regrets
Yup, this one is a big one. The only question is if you're asking about one thing, multiple things, or your entire life. We all look back at things and 20/20 hindsight is a really powerful thing. That's why Facebook has a "hug reaction" now.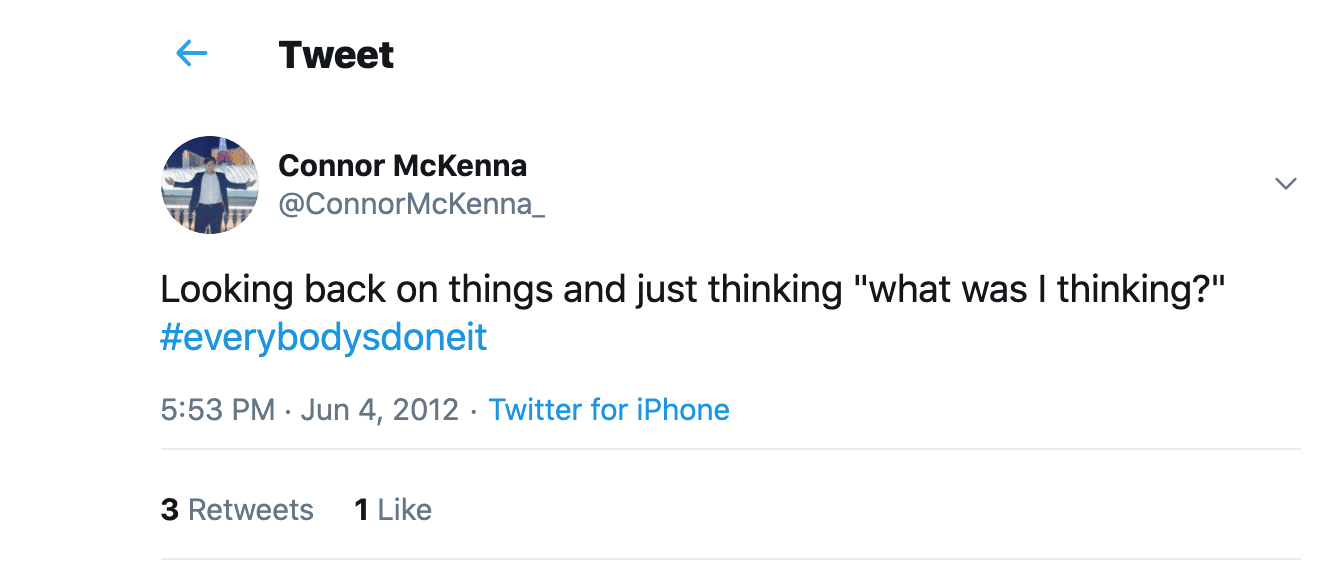 Then again, you can't constantly look back at mistakes you've made. If you do, all of the hugs in the world won't make up for it. There's the one philosophical response to this article. Now we'll go back to making jokes about cats or whatever.
Sleeping
Well, actually, there are no cats in this article. Sorry. There is this insightful tweet though, which really is something that everyone did when they were a kid. It's kind of a weird thing to do if you think about it though.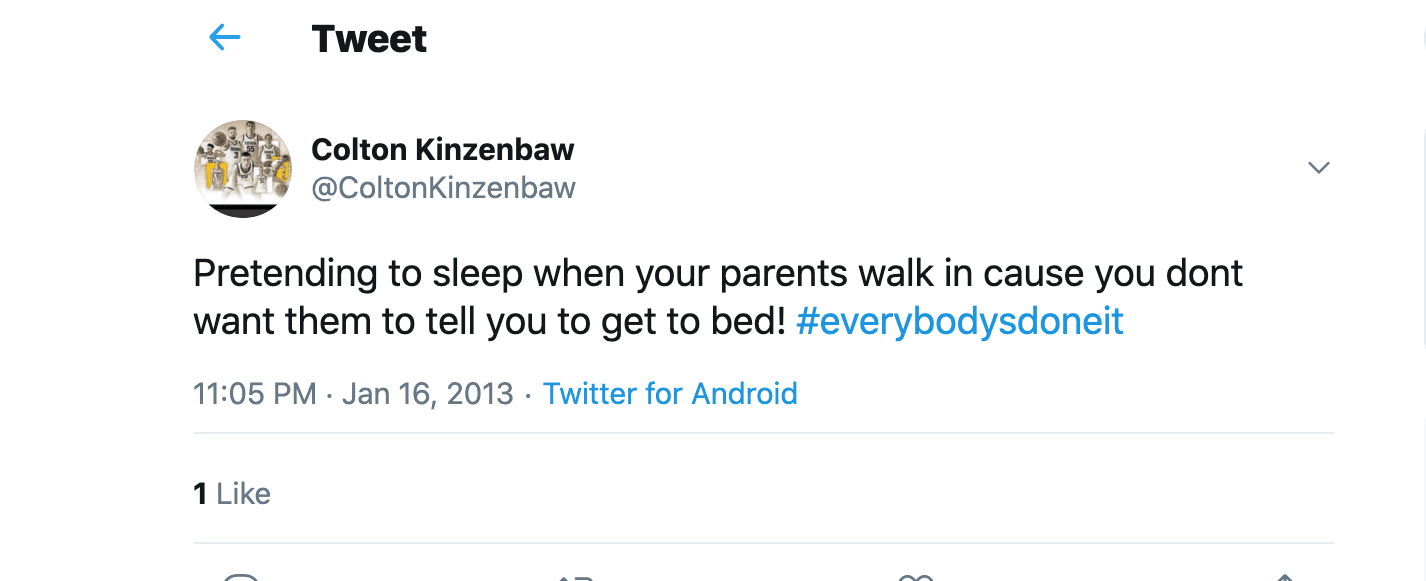 You're already in bed when you do this. So why do your parents want you to go to sleep so badly? Are they afraid that you'll have a raging case of insomnia and stay up all night playing video games or something? And, yes, you will probably do it to your kids too.
Breath
Everybody has done this one, but where does this superstition come from? Well, according to the internet, it's because you're afraid that you'll breathe in the spirits of the dead. That would seem to be a good reason not to do it.

Also, apparently some people believe that you can make the ghosts jealous by breathing when you go past them. Well, you'd think that there would be more jealously on the living people's parts since you can't walk through walls.
The Laundry Basket
It's not just for running. Almost everyone will occasionally pull something out of their laundry basket that isn't QUITE clean. You put it on and go along your way, with no one being any wiser. No one can tell, right? It's been sitting at the bottom so it must have cleaned itself at some point!

Except that it doesn't clean itself. So, now you're wearing something totally dirty, smelling, and generally offending everyone around you. Oh, maybe that was just a bit too much...sorry about that...
That's a list of things that everyone does, good or bad. The point is that everyone has a bunch of shared experiences, even if no one wants to talk about them. You know, though, maybe we should. That's another reason to share this with your friends! Thanks for reading!
Sources: Twitter, WUSA, REM Fit, WebMD