Can You Guess The Movie From These Emojis?
PUZZLE #1
Here's your first puzzle! The four main characters are named after Renaissance artists. They live in the sewer of New York City with their wise rat sensei who has trained them in the art of ninjutsu. The franchise was huge in the 80s and 90s and the most recent revival film came in 2016 starring Megan Fox and Will Arnett.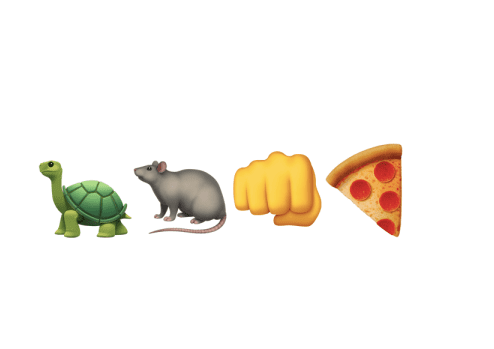 Click "Next" to see the answer!