40+ Little-Known But Common Design Details That Are Indeed Useful
For many years, humans have invented things that make our lives easier in every way. There are many objects that we use on a daily basis but never notice their true purpose. You might have tried cleaning your shoes with the brushes of an escalator, though that is not what they are designed for, so here we have some interesting facts for you.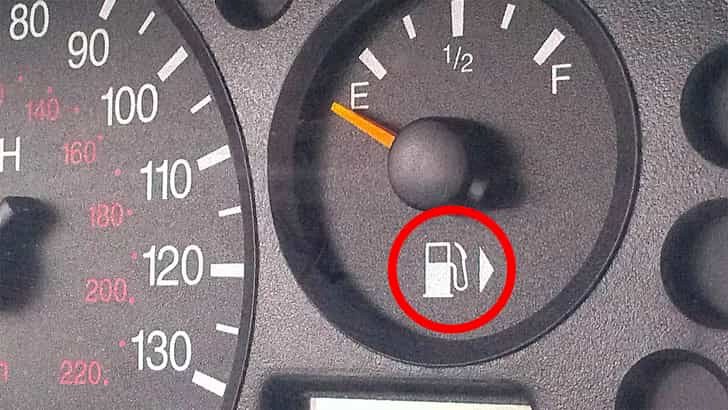 ---
THE HOLE ON LOCKS
You might have seen a hole next to the keyhole in any lock, and this is to prevent water from accumulating inside it which could rust the material. Some people have to use these outdoors, so this is very helpful. They are often called "drain holes", and they are also used to prevent water from freezing inside the lock when they are used outside. If there is no expansion room, the lock will not work. However, there is another use. If you lock get stuck, you can drip engine oil through these spaces, and it will help turn the key. Just make sure that when you drip the oil, you let it sit for a second before adding more. Move the lock so it reaches enough places, and then turn it again. Once the oil drips out again, you can use your key.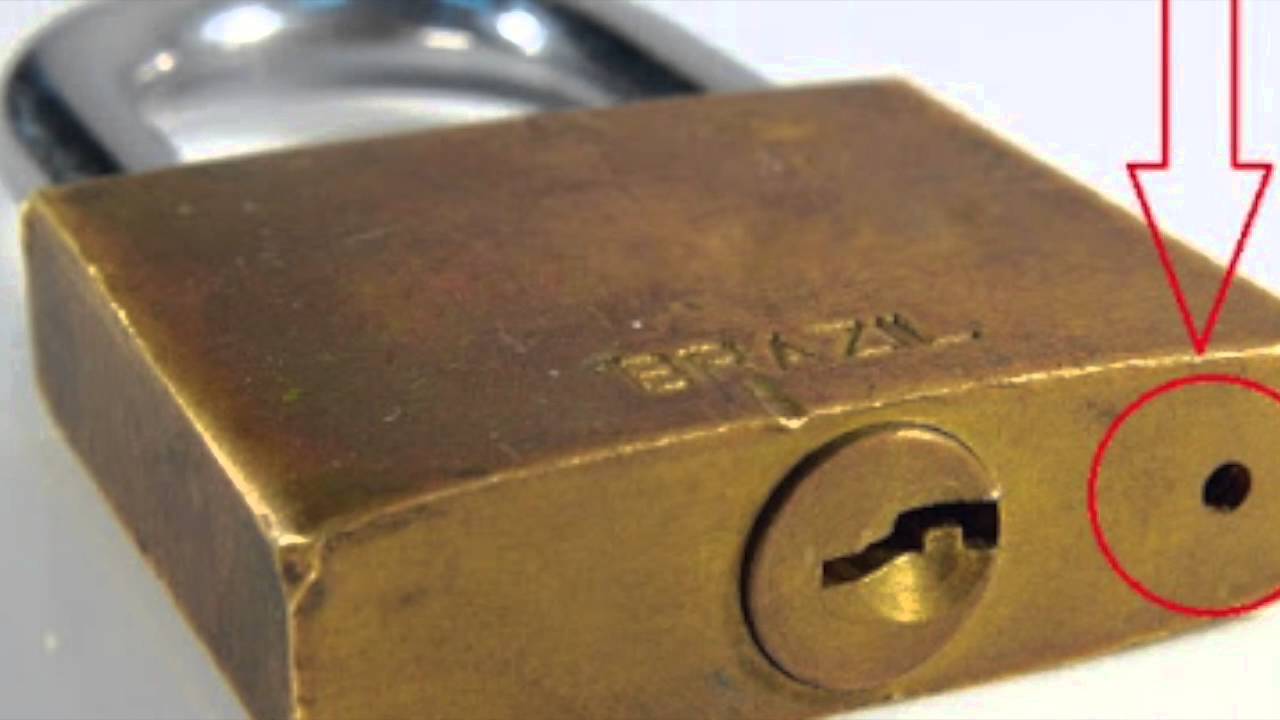 ---
THE SMALL POCKET IN THE FEMALE UNDERWEAR
Although many women have found very useful uses for this additional space in their underwear, it is not designed to be used as a pocket in reality. Its name is "gusset", and even some girls have no idea what they do. People know that females have different needs, especially regarding their intimate parts. Girls have to use special kinds of soaps to keep everything fresh down there, and this cloth is another way to do it. It is an extra piece of fabric sewn to provide more hygiene to women. There are some synthetic materials that irritate the skin and prevent it from breathing. Therefore, the gusset prevents these weird materials from making direct contact with private parts and causing bacteria and sweat to accumulate. Additionally, it is also placed to save time and money. Manufacturers don't sow one end, and it looks like a pocket.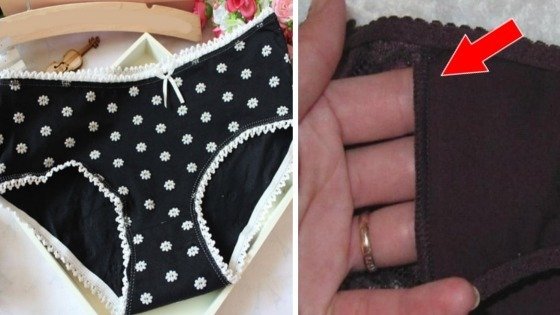 ---
THE LITTLE POCKET IN YOUR JEANS
It is very likely that you have noticed that denim jeans have a small extra pocket on the side, and many people call it the fifth pocket. Everyone has found some use for this pocket, from keeping some folded money to a stick of lip balm. The reality is that gold miners widely used these pants in California in the mid-nineteenth century, and one of the essential items for them was their pocket watch. This fifth pocket was designed to protect their expensive pocket watches. Meanwhile, Quora user Renata Janoskova expanded on this, "Back in the 1800s, cowboys used to wear their watches on chains and kept them in their waistcoats. To keep them from getting broken, Levis introduced this small pocket where they could keep their watch." Can you imagine carrying a pocket watch all the time? Some people don't even wear wristwatches anymore.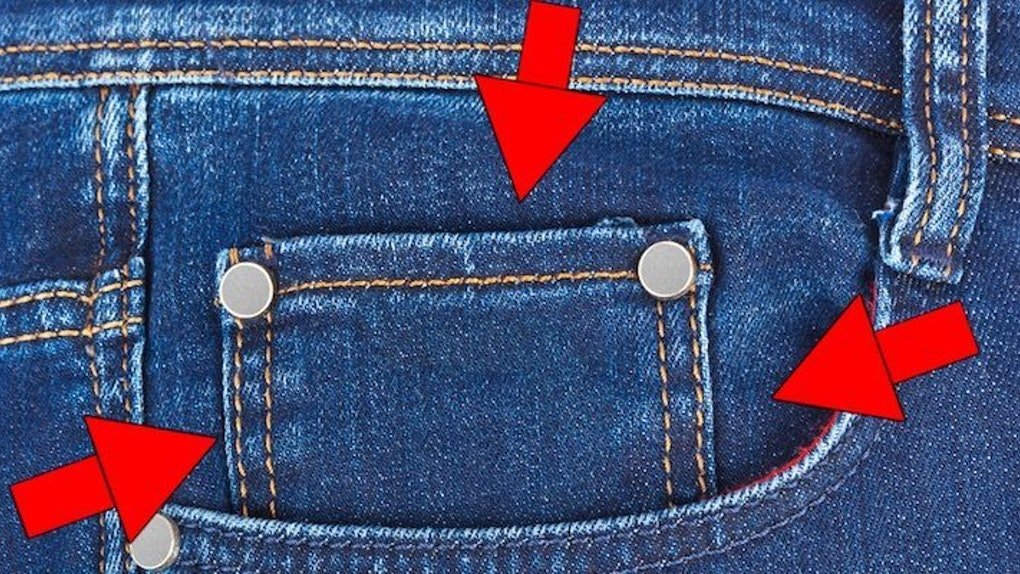 ---
THE MARKS ON THE F AND J KEYS
After all these years of using a computer, some people still have no idea why there are tiny marks on some of their keyboard keys. Well, if you spend a lot of time at the computer, your brain probably learned the placement of the letters without having to see them. However, these ridges are used so that you remember where to place your fingers first. It is like a starting point. Furthermore, if you are one of those people that want to learn the "proper" way of typing, they are very useful. On the other hand, you might have noticed that the number 5 on the number keyboard also has a ridge. It's meant for the same purpose. Some believe that June E. Botich invented these special grooves, but she actually patented the idea of raising edges of the A, F, J, and semi-colon keys.
---
WHAT ARE THE WINGS ON THE CHARGER?
If you are like us and hate getting your charger cord all messed up, then we have a cool hack for you. Well, the Apple charger can be changed so that you can arrange the cable around it and keep it from getting all twisted up. This is the Magsafe power adapter, which has two "wings" in the corners that are designed to hold the cords in place. Instead of trying to tie a cord together within itself, you just wrap it around the wings in the adapter, and it can be stored safely. Your computer space will look much cleaner this way, and it also prevents wires from damaging over time. All cords eventually start falling apart, but this is a helpful way to extend their lifespan.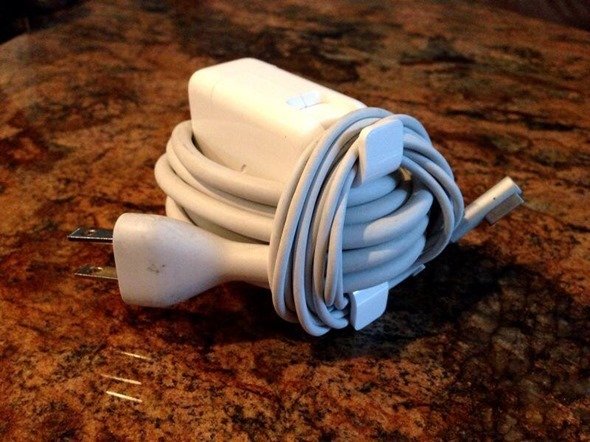 ---
THE NOTCH IN THE BOTTOM OF WINE BOTTLES
This notch is called a punt and was initially used in wine bottles because they were glass-blown; so the seam on the bottom of the bottle was pushed in to avoid any bulge in that part of the bottle and maintain its vertical balance. Currently, it is added by tradition, although many people say that it helps to accumulate sediment, preventing it from floating in the contents of the bottle. Similarly, it helps in champagne and carbonated beverages by evenly distributing carbon dioxide pressure. But, the truth is that bottles nowadays are much stronger and made with machines. So, they don't need the extra help. Furthermore, some believe that the size of punt means something about that particular wine, but that is not true at all. At this point, it's just a gimmick.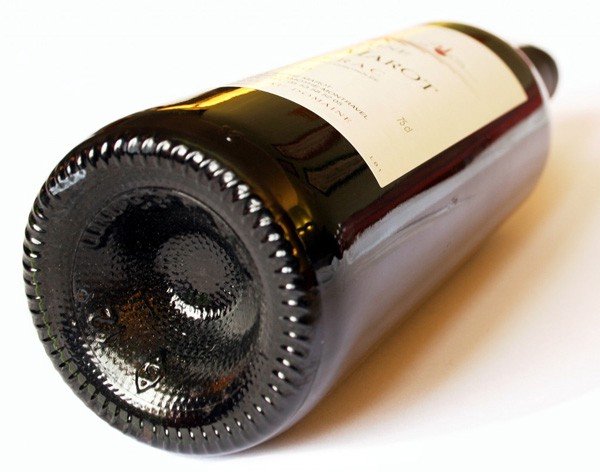 ---
THE NUMBER ON THE HEINZ KETCHUP BOTTLE
You might have seen this number and guessed that it had something to do with advertising or part of the label of the company. However, it was designed to mark the spot where you should tap in order to get ketchup onto your food. A spokesperson for Heinz said,
"To release ketchup faster from a glass bottle, here is a little secret from Heinz. The sweet spot to tap on the Heinz bottle is the embossed 57 on the neck. All you need to do is apply a firm tap where the bottle narrows and the ketchup will come out easier."
The number "57" remained because the company originally had 57 different products. However, owner Henry Heinz thought that it was a lucky number from the beginning, and he just picked it. The slogan "57 varieties" stuck even after all these years. Knowing this, we can finally get ketchup out of the bottle without that much effort.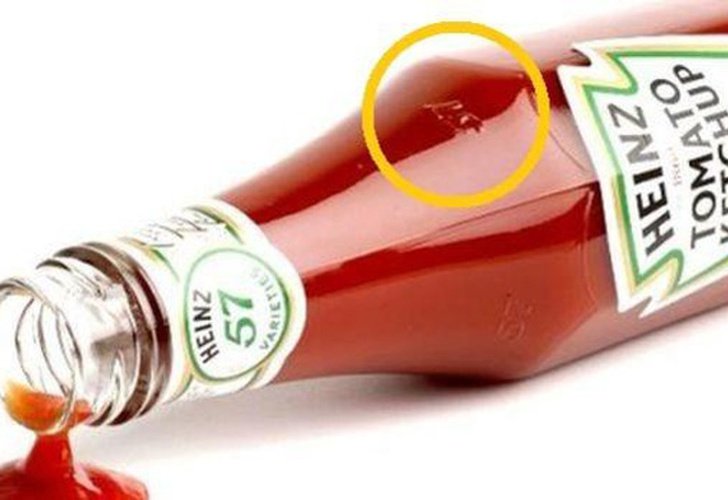 ---
ANOTHER USE FOR SCREWDRIVERS
This tip might come in handy if you like DIYs. Most screwdrivers can be placed through a wrench, and this allows for more torque. This life-hack is convenient when you are working in tricky spots around the workshop or your house. In fact, a lot of people have many different tools, and they are all supposed to be for a different purpose. However, the truth is that most of them will sit on the toolbox collecting dust. Amateur workers only have to perform certain tasks like hammering nails, cutting material, turning screws, and gripping things that are too hard to budge with just their hands. Production manager from Black & Decker, Michael Austin, said, "People often consider themselves heavier tool users than they are. Or they might overbuy as a gift, or buy something that's more expensive than they need, simply for their own gratification."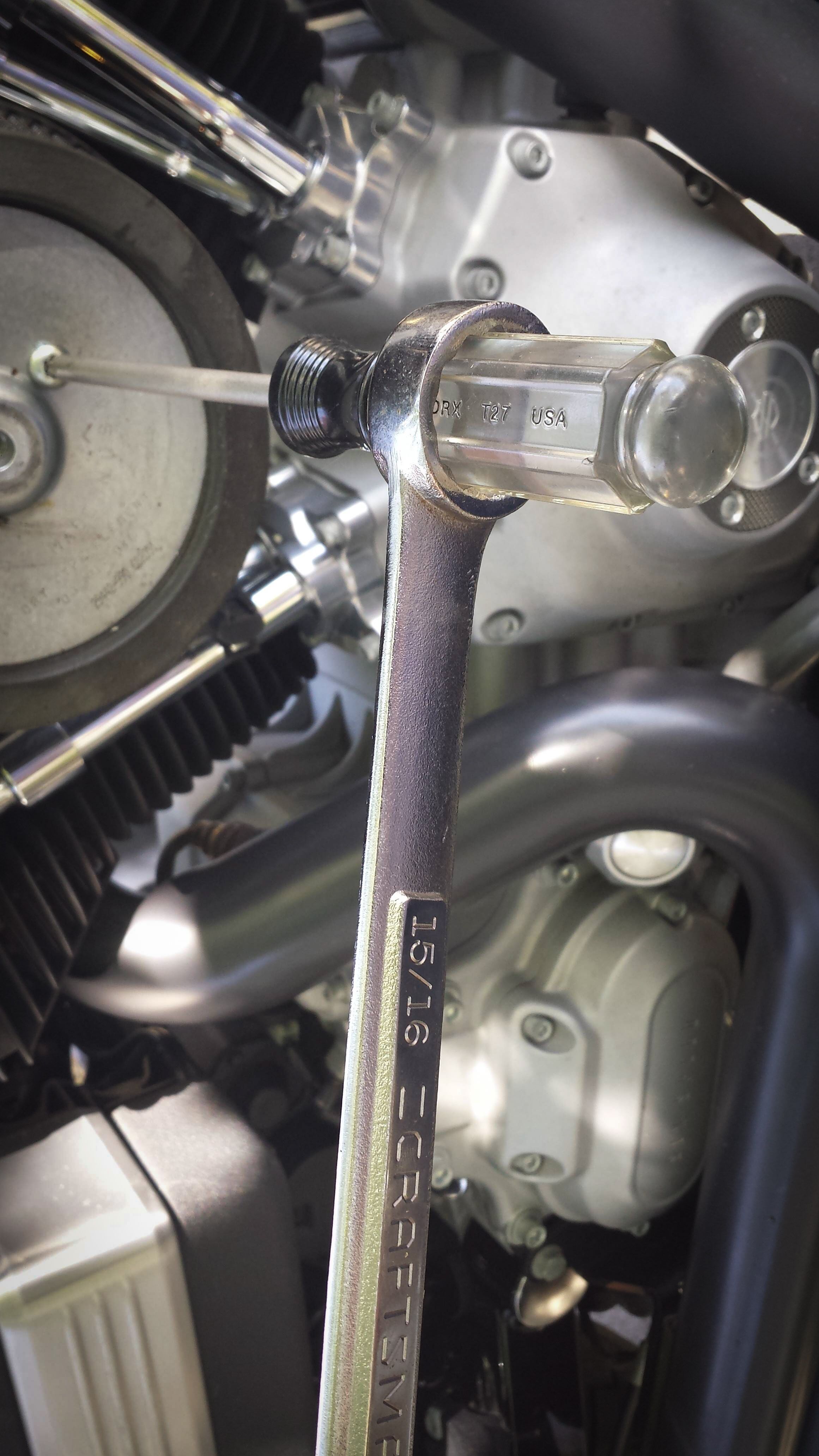 ---
THE ARROW IN THE GAS GAUGE
We really had no idea about this one, but it's a life-hack that is going to save you some time. Most of us have pulled up at the gas station and completely forget where the gas tank is located. It can be a pain trying to reach around with the gas hose. Also, you might be in a rental vehicle, and that's even more difficult to remember. Luckily, your dashboard has the answer; so, you don't have to stop somewhere and look around for it. There is a tiny arrow next to the fuel tank sign in the gas gauge of your car, and its purpose is to point out where the lid for the fuel tank is. This arrow will show up in most modern vehicles. Once upon a time, there were center-mount fillers, but those became illegal for safety reasons.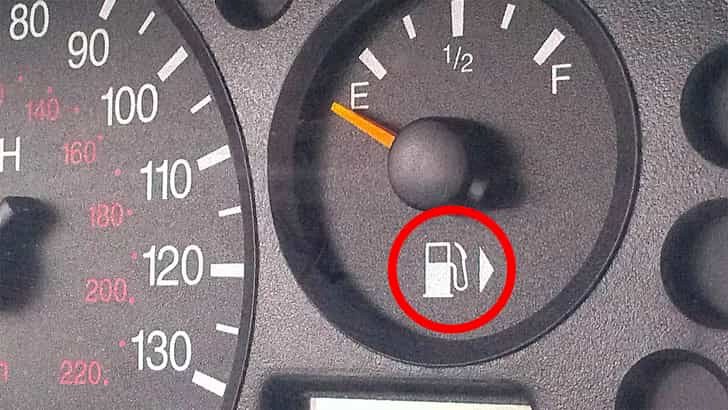 ---
THE HOLE IN THE TAB OF CANS
All cans have this tab that serves to open them quickly and enjoy the drink. Although the cans are different in terms of brand, color, or content, they all have the same hole in the tab at the top. While this hole serves to make it easier to insert the finger when we are going to open the can, its real purpose is to serve as a space in which to place the straw while we consume our favorite drink. However, some people like drinking straight from the can, even though some say it's less hygienic. This trick will also help prevent the straw from being pulled out of the can. Due to the fizziness of carbonated drinks, sometimes the bubbles go up the straw and actually pop them out. That can also make your straw dirty. On the other hand, we hope that one day, we won't have to use plastic anymore for the sake of our world.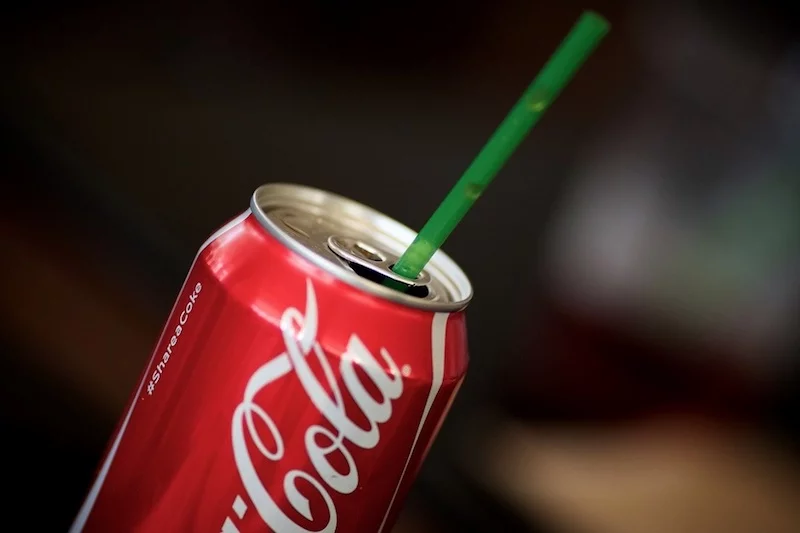 ---
MARGINS IN THE NOTEBOOKS
Many years ago, rats were a common plague in all houses, and one of their favorite foods was paper. The margins on the sheets of paper were designed to protect important work that might be written, giving the rats a margin of paper that they could chew first. On the other hand, have you ever wondered why the margin is normally in red, and the rest are in blue? Well, most notebooks and other graphic design tools use a kind of blue shade called "non-photo blue" that cannot be copied by Xerox machines or seen after scanning it to the computer. That way, it doesn't pop up in the final image. It saves on ink and looks much better in the end.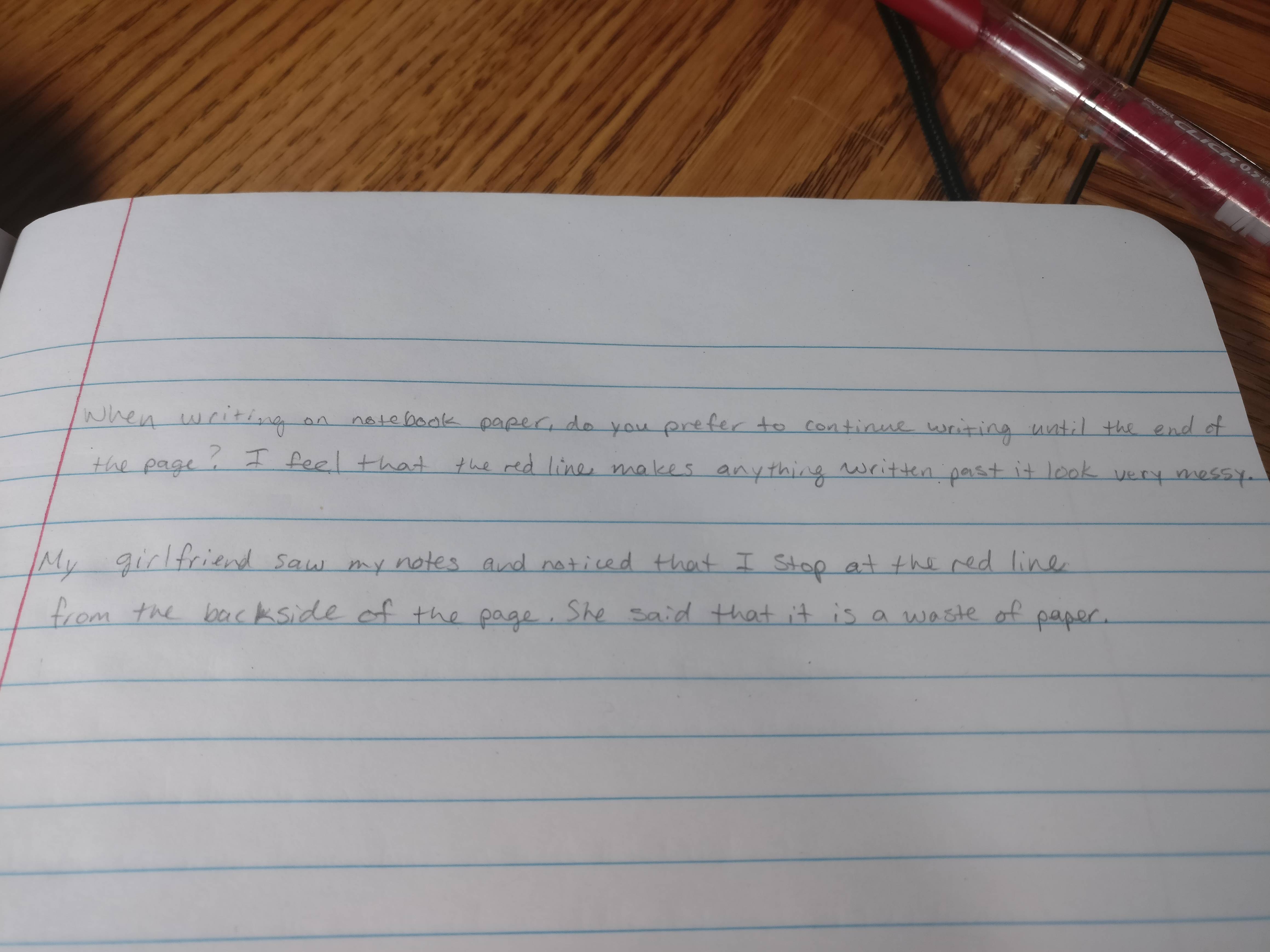 ---
HOLES IN RUNNING SHOES
When you buy a pair of new running shoes, it is very likely that you have noticed that they have some extra holes near the top. These holes are for the laces, but not everyone knows exactly how to use them. They are designed so that runners can tie their shoes in different ways that give them a customized fit for the type of race and terrain they will face. Different kinds of lacing can actually help prevent blisters or achy feet. You can create a "heel lock" or "lace lock" by using the holes. That way, the lace will add friction with the laces of your ankle. Therefore, the ankle and the heels stay in place snuggly.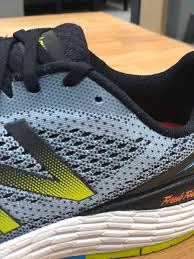 ---
EXTRA HOLES ON THE SIDES OF CONVERSE SHOES
Many people assume that these holes only serve to improve the flow of air in the shoes, or merely as a fashion statement, but the reality is very different. They do act as a way of letting your feet get a bit of ventilation. But, it's not that effective since most people use socks while wearing this kind of shoes. Wearing Converse without socks sounds disgusting, and frankly, uncomfortable. Converse shoes were designed to fit the basketball players, so these holes allowed them to adapt the fit of their shoes and prevent the laces from fraying. However, anyone can actually use them to get creative with their laces. Have you ever bought a pair that came with incredibly long laces? Well, you can adjust them using these holes to avoid tripping, or you can even do it just for fun.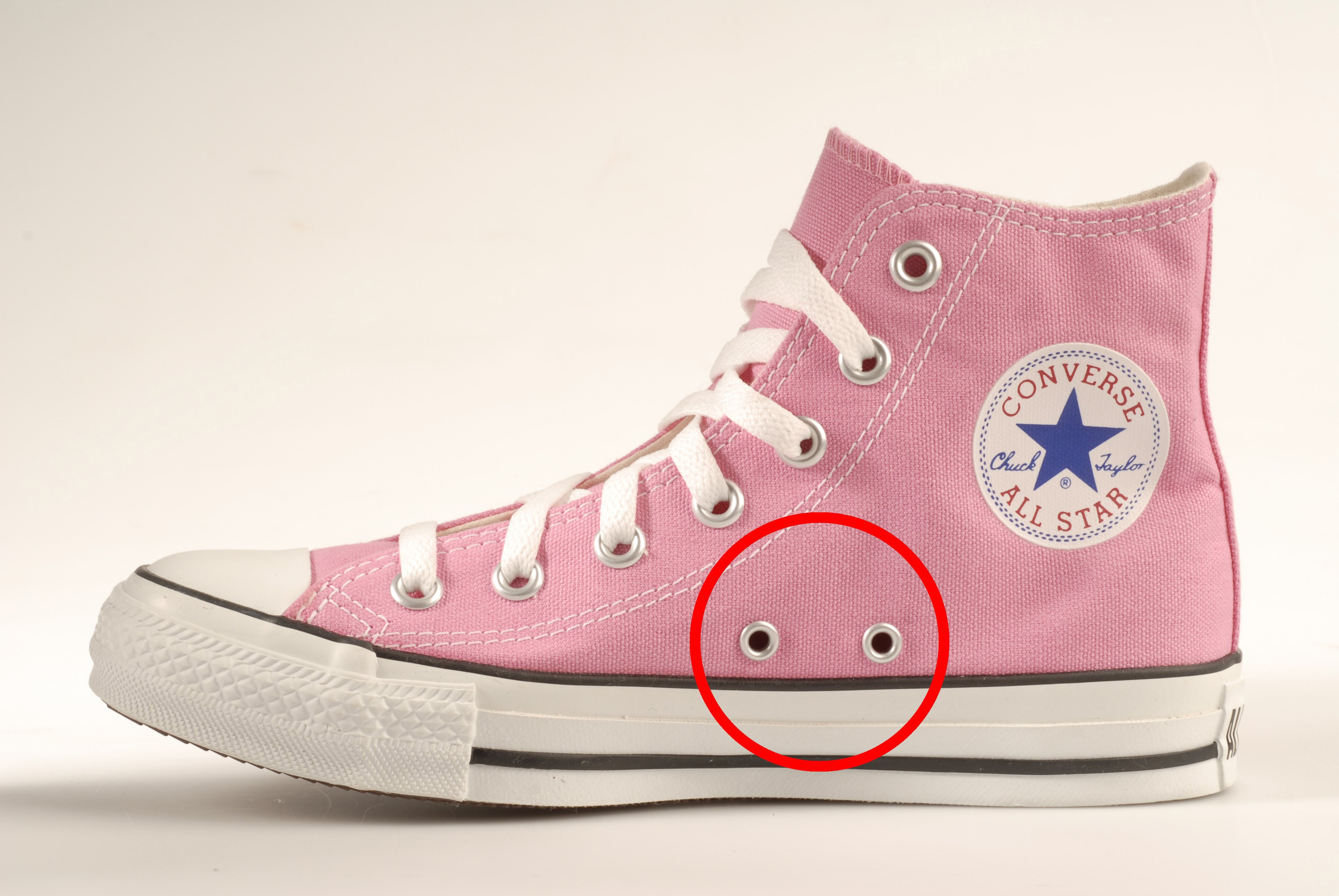 ---
THE NECK OF BEER OR SODA BOTTLES
Almost everyone in the world is familiar with the design of beer bottles or soda bottles, but very few people know why they are designed in this particular way. Why do you think the neck is so long? There are a couple of reasons such as packaging. Due to the tiny neck and opening, packers can use tiny stoppers to close them off. This saves money and time. Also the smaller the seal of a container, the better it will hold the liquid inside. Some beer bottles have bumps in them that are used to collect particular that might have gotten inside while pouring the drink inside. Additionally, the shape of the neck is also designed so that people hold the bottle by the top, preventing body heat from affecting the product and allowing you to finish drinking your beer while it's still cold.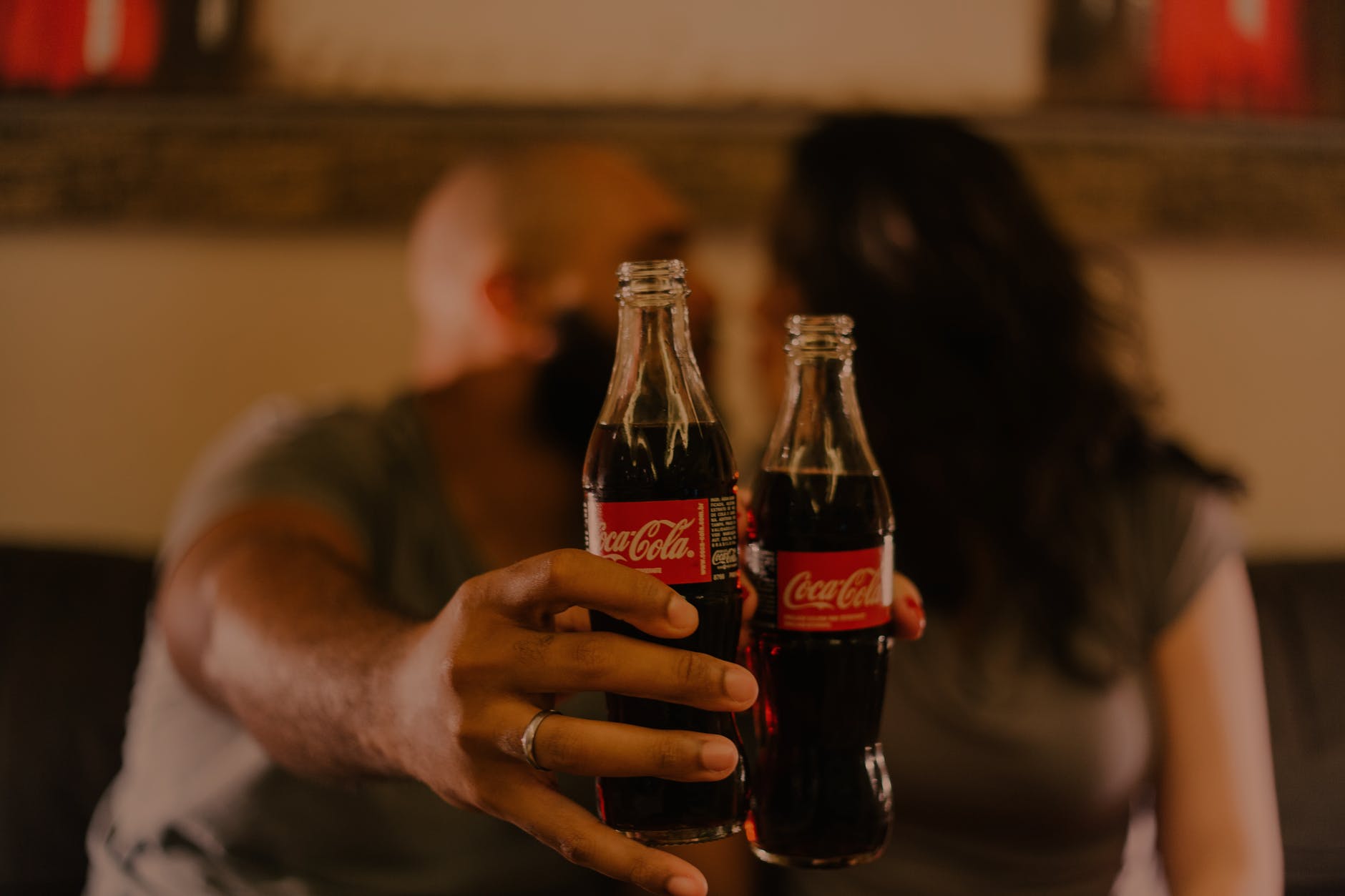 ---
WHAT ARE THOSE TWO-TONE ERASERS FOR?
Although it does not serve to erase ink marks as many people believe, the opposite sides of these erasers are designed to erase pencil and graphite marks on different types of art papers that are more sensitive to tearing or damage if an ordinary eraser is used with them. Years ago, people had a hard time trying to find ways to erase their errors. But in 1770, they discovered that natural rubber from certain plants could do it in a jiffy. So, English engineer Edward Nairne started using it instead of the options like – such as breadcrumbs or wax – to fix their mistakes. The rubber could get rid of pencil markings, and he started selling them using the names "gum elastic" or "caoutchouc" for it. Naturally, the name rubber came from "rubbing", and by 1778, people were using the more-fitting moniker.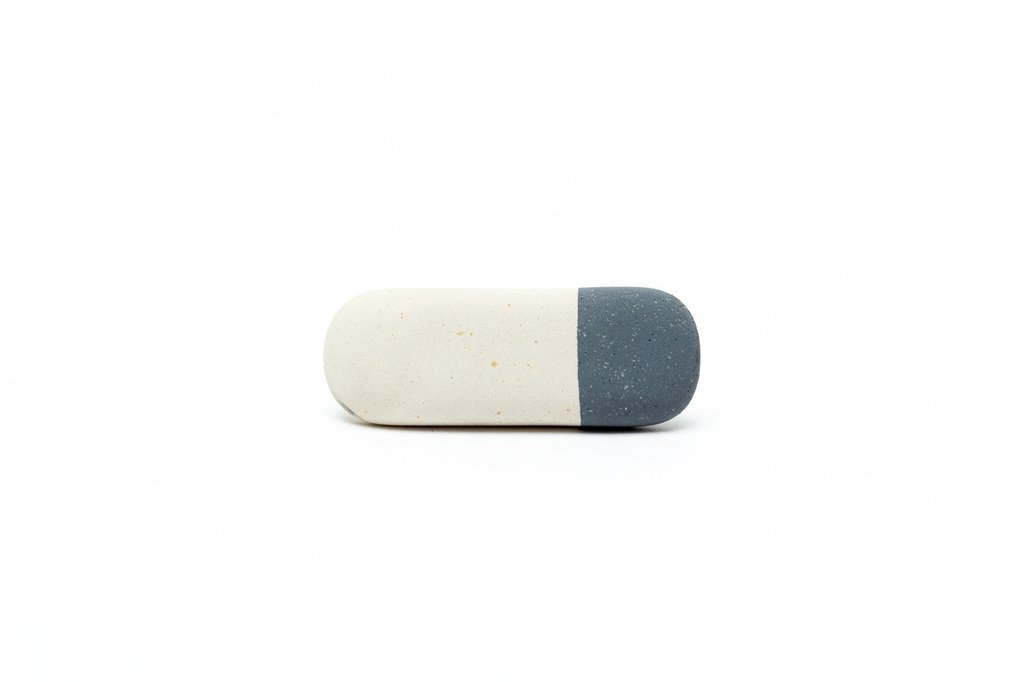 ---
WOODEN HANGERS ARE MORE THAN JUST FANCY
Many people think that the purpose of wood hangers is only to be an elegant and refined version of plastic or wire hangers or a way to make pieces of clothing look more expensive while they are on store shelves. The reality is that these hangers are usually made using cedarwood, which is known to repel insects, moths, and maintain a delightful aroma, not to mention that it is very resistant and durable. These hangers are perfect for clothes that are susceptible to insects such as coats or wool jackets. Aside from that, they look very fancy, and you might want your clothes to seem more elegant. Also, you can use them for your formal wear as it maintains the lifespan of your clothes. There are several cheaper options out there, but a good suit can last for years if properly maintained. You save money right there!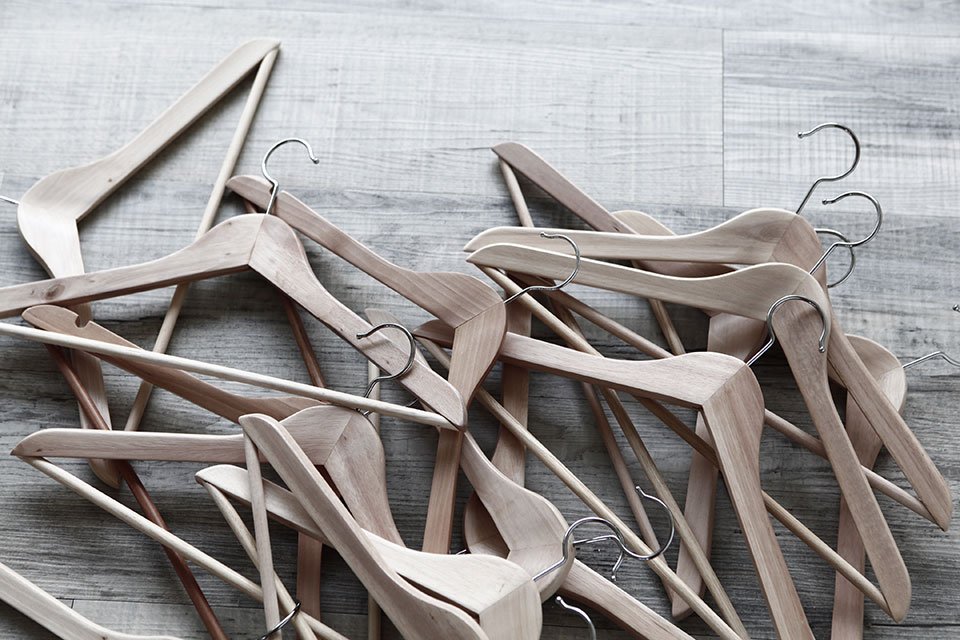 ---
THE SQUARE SPOON OF THE MCFLURRY
If you love sweets, it is very likely that you have eaten McDonald's McFlurry once or twice in your life. If so, it is very reasonable that you have wondered why the spoon that comes with this ice cream has a square hole in the back that extends through the handle and narrows to the bottom. Many might have used it as straw when the ice cream melts, as it seems perfect for that function. However, its real purpose is to serve as an accessory to the ice cream machine that mixes the ice cream. It facilitates this procedure using the spoon as part of it. Then, they give you the spoon, and this reduces how much you have to clean the machine as well as waste with another normal spoon. In an old Tumblr post, a McDonald's employee explained it.
"We fill the cup with ice cream, we dump the oreos on top, we stick the spoon in, we put the entire thing in a machine and use the spoon to stir your McFlurry."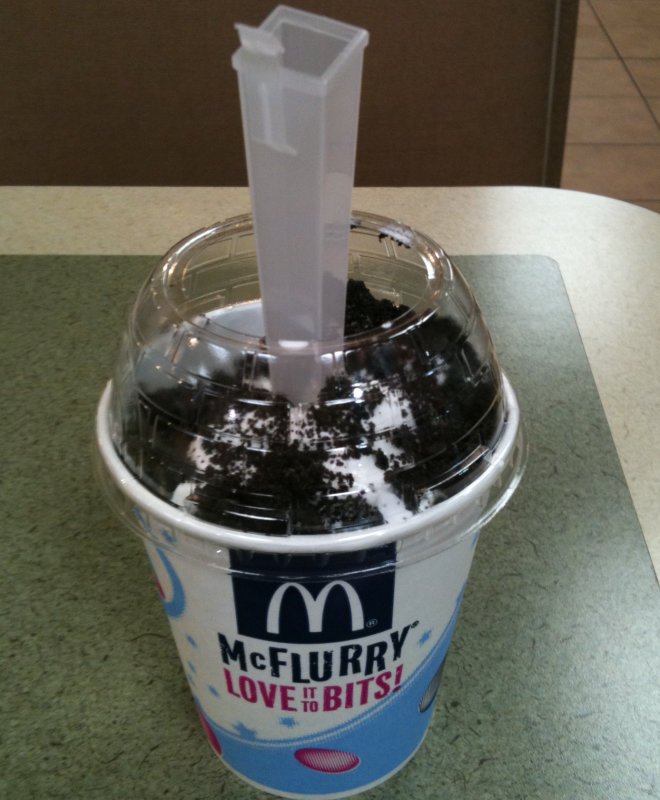 ---
THE CHILDPROOF STOPPER IN BOTTLES
Nowadays, most medicines come with convenient childproof lids, though sometimes it is hard to open them, even for adults. However, the next time you cannot open your prescription, you just need to turn the lid upside down. You will no longer be fighting against this piece of plastic to get to your medicine, and all your pills will still be safely stored in the bottle. But, it is important to do this only when you know your kids will not be anywhere near it. This has been called "child-resistant packaging", and it was invented in 1967 by Dr. Henri Breault due to the long history of accidents in American households where children ingested pills. Then, the U.S. Congress passed the Poison Prevention Packaging Act of 1970, written by Senator Frank E. Moss from Utah. It started with certain medications, but over the years, they extended it.
---
THE METAL AT THE END OF MEASURING TAPE
Now, this might seem a bit obvious to some people, especially those that love working on their homes, but most do not know why the end of a measuring tape has that little metal thing. Well, it has several uses, for example, the bent shape means you can hold it against an edge easily. There is also a hole that facilitates holding it with a nail, and there is another purpose that people have ignored for ages. These metal things have a serrated edge, which is supposed to be used for marking things without having to find a pencil. Also, the first inch of the tape measure is short by 1716 of an inch, which means that it includes the size of the little metal tip in their measurements. That is called "true zero". So you hook the metal tip to the edge of something, and the reading will be accurate.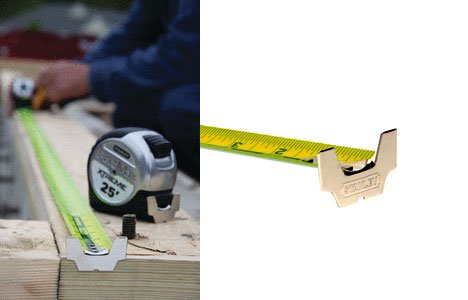 ---
THE BRUSHES ON ESCALATORS
Now, most people use those handy brushes on the side to clean their shoes, but those are actually vital for safety reasons. Most accidents on escalators have to do with stuck items like coats or bags, and the brushes prevent this from happening by making people stand away from the edge. So next time you happen to find yourself on an escalator - better keep away from them. Although we cannot see it, the stairs have a small gap between them and the wall. Some escalators have a yellow line drawn in them. Therefore, even body parts can get stuck in there, and children are especially vulnerable. There have been several cases of kids getting hurt; one even lost his toes. Despite their purpose to protect people from injuries, we don't recommend testing them. It's pretty common that such brushes are worn out or simply absent.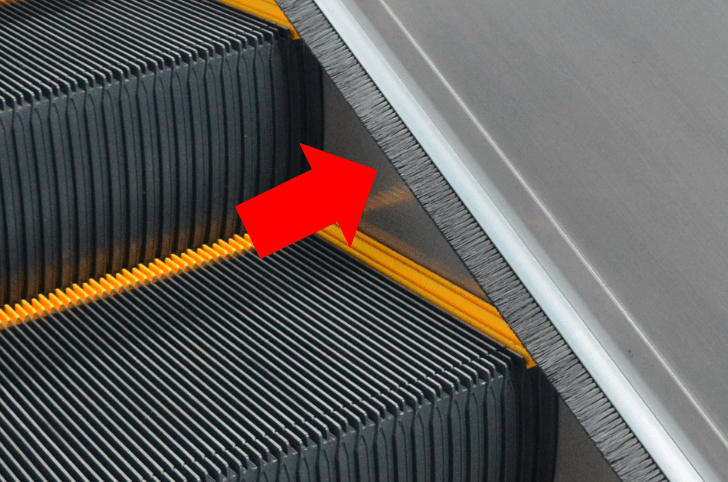 ---
THE CREST PATTERN OF SOME COINS
Previously, the coins were manufactured in different molten metals that corresponded to the actual value of the currency. For example, a silver dollar weighed precisely one ounce of silver, and because of this, it had that specific value. People took advantage of this and began to file the edges of the coins to collect enough to melt it into new coins, spending them later as if they still weighed an ounce. So, this pattern was applied to detect which coins had been altered. By the end of the 18th century, the U.S. realized that burglars were taking advantage of this. The process of adding ridges along the edge is called "reeding", and it makes it almost impossible for thieves to shave them on their own. Aside from the shaving issue, it also gave coins a more intricate design that prevented counterfeiting.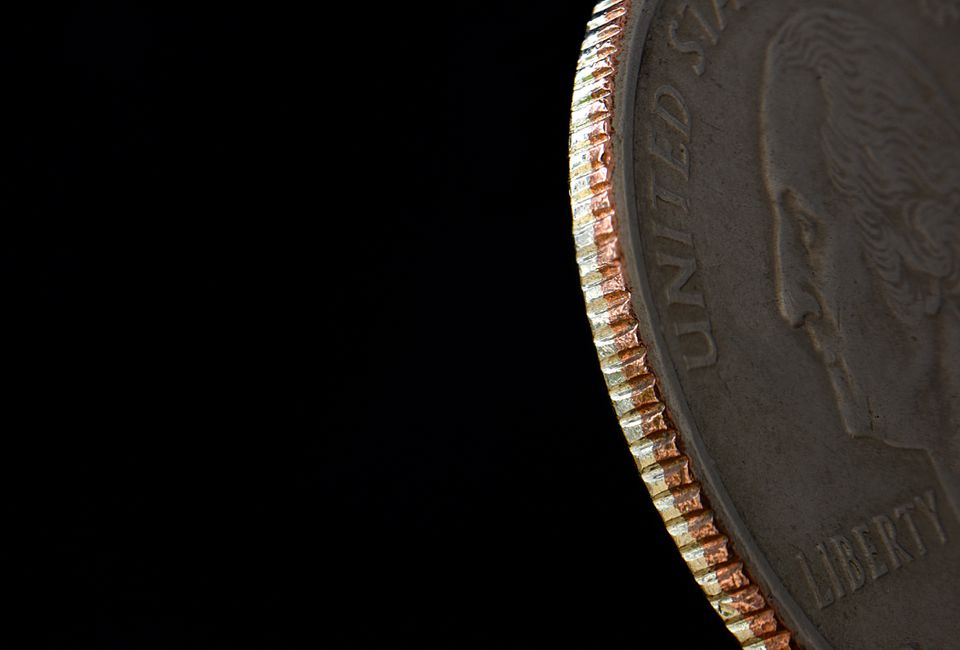 ---
THE SMALL SQUARES OF EXTRA CLOTH
The reason seems obvious. The extra buttons are in case one of them falls, and the fabric serves to amend a hole or ripper, right? The truth is that, although it can be used for that purpose, its function is to test the cleaning products beforehand and avoid damaging the complete garment utilizing a product that could ruin the material. However, it seems that most clothes nowadays are safe in the washing machines, except for certain fabrics like silk which have to hand-washed. Also, it seems like only expensive retailers might include this additional fabric. So, millennials and Gen Zs might have never bought anything that came with them. The buttons do come in handy.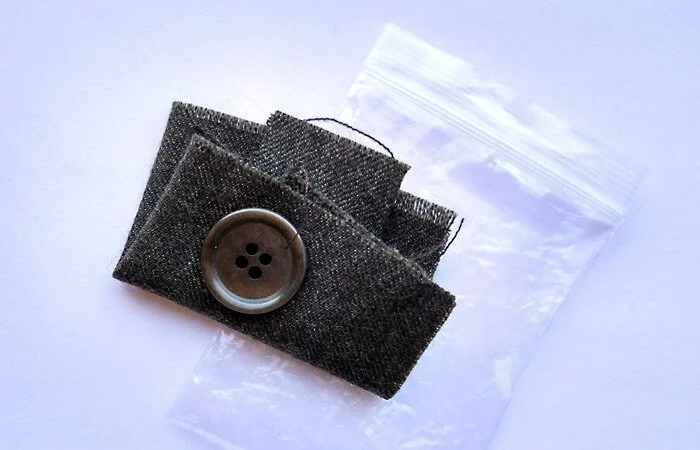 ---
PAPER CUPS FOR CONDIMENTS
Due to the number of fries that are served in fast-food restaurants, we always need some more sauce, right? Therefore, we always grab a bunch of little paper cups for each condiment, especially ketchup. Most of the time, we serve, at least, one of those for each person eating. But, we have been doing it all wrong since the beginning. You might have noticed that these cups have special folds in them. Some people think that it was just the way they are made. However, the truth is that they unfold to become a small plate that can contain much more sauce. We wonder why we never anyone else doing this during our trips to our favorite burger joint.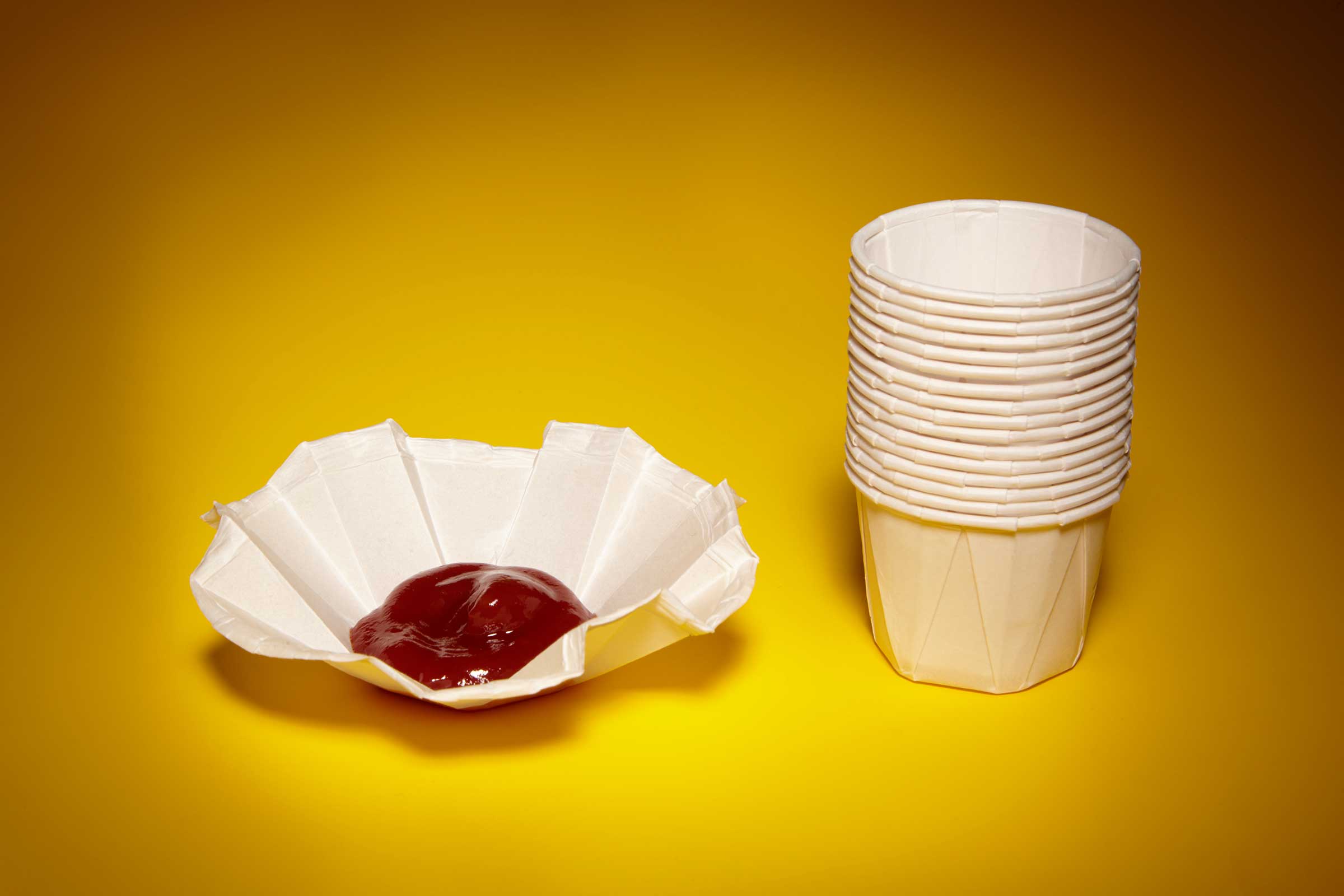 ---
THE METAL PLATE UNDER THE STAPLERS
Everyone has probably wondered what the piece of metal in the stapler is, especially at the office when you're looking around your desk procrastinating. This small plate is called an anvil, and by turning the stapler upside down, you can adjust it so that another setting is in place. This is a configuration that allows you to place a "temporary staple" by guiding the arms of the staple outwards, allowing it to be easier to extract when needed. We don't if there is anyone who needs to hold papers together temporarily, but the idea comes from the time before the invention of mechanical staplers. Back then, they used to holder their stuff with a straight pin – just like a seamstress uses – and it would have a stopper at the end. Therefore, people could easily place and remove these pins whenever they wished, but those were not permanent.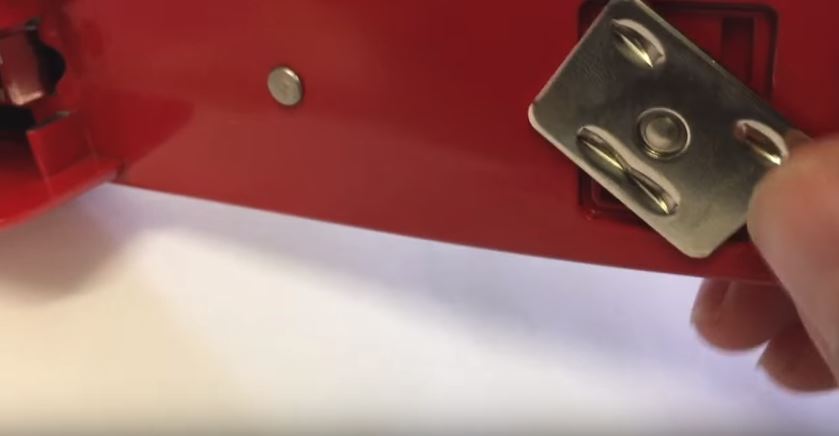 ---
THE PLASTIC COVER OF DISPOSABLE CUPS
Everyone has used disposable cups for their entire life. They are sold everywhere because it's much more practical than glasses. They don't break, you don't have to clean them, and they are easy to take "to-go". These cups come with a plastic cover for the latter purpose, and they ensure that your drink doesn't pour out in the car or when you move. However, there is another use for them that most people have never noticed. This design may seem very basic, but the reality is that it has a multifunctional purpose that adapts to all the needs of the person. It holds the liquid inside the container but also has a series of specific flanges that allow it to bend and serve as a coaster. But, humanity needs to stop their use entirely because they are damaging the environment.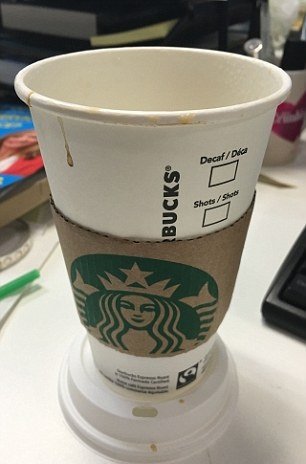 ---
THE HALF-BELT ON THE BACK OF THE COATS
It is usually used in trenchcoats and peacoats, and it was developed for army men. Some aspects of our clothing that still exist today might have baffled some people. Other features often don't make sense because fashion can get weird. For example, why would a person ever wear a pair of pre-ripped jeans worth $100? Anything can happen. There are some characteristics of clothes that are still used today, although their original purpose is not current any longer. Soldiers wore large jackets that could be folded like blankets, so the purpose of the half-belt was to collect all the extra material so that the soldiers could walk freely.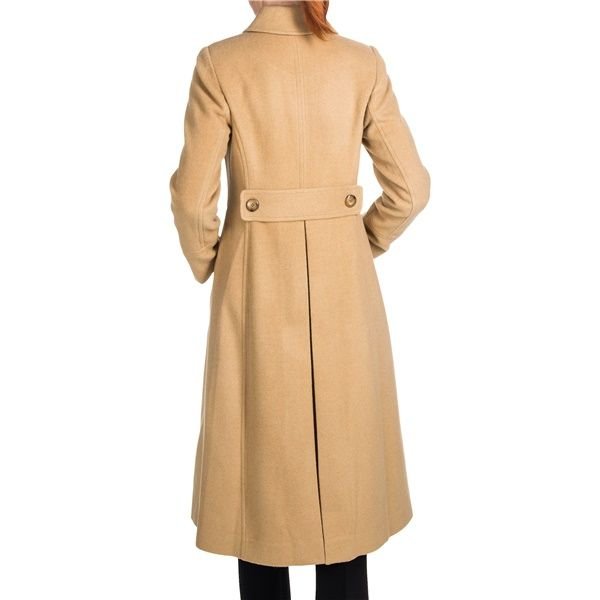 ---
CHINESE FOOD TAKEOUT CONTAINERS
Just like the ketchup paper cups. People have been using Chinese takeout containers wrong this entire time. It seems that many things from fast food restaurants are designed to make our lives easier, but we have never noticed them before. People usually eat out of the box normally, allow it might be tricky to pick up your food from the bottom. Therefore, you will be glad to find out that these small boxes of Chinese takeaway food can be deployed to become a small cardboard plate that you can use to eat your food quietly without messing up something else. Additionally, those containers with the metal hook, actually help the package reform. So, if you have leftover food, you can rebuild the box and store them in your fridge.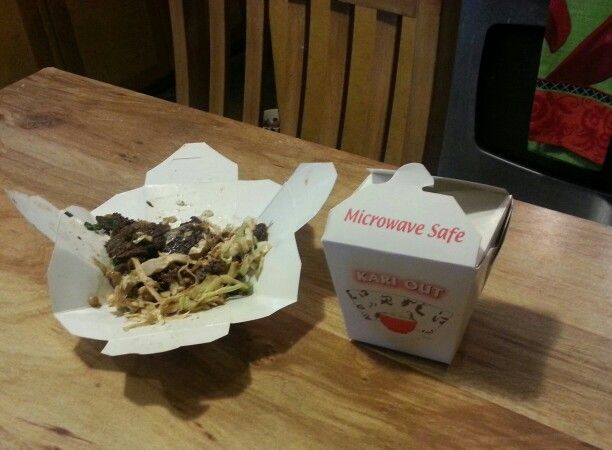 ---
THE HOLE IN THE PASTA SPOONS
Like we mentioned in an earlier item, kitchen utensils are designed to make your life easier, and here is the perfect example. Cooking doesn't have to be hard. You just need to learn how to be smart around the kitchen, and this tip will help you to avoid wasting too much spaghetti. Most plastic spaghetti spoons have a hole in them. You might have seen them, and maybe, your mother uses that hole – instead of the one in the handle – to hang the utensil around the kitchen. It has another utility. Most people use it to filter excess water or sauce from pasta, its real purpose is to determine the portion of dry pasta necessary for each of the diners, avoiding preparing more than you have to and helping eaters to not exceed with the size of their plate.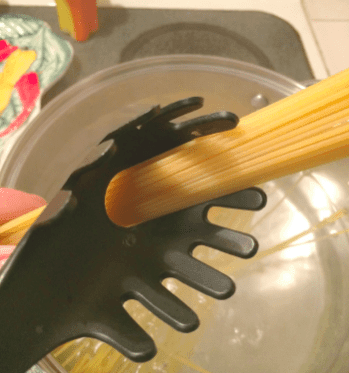 ---
THE INDENTATIONS AT THE UNDERSIDE OF CUPS
You might have noticed that several if not all, your cups have these little grooves on the bottom, and the reason is to make them easier to wash. If there were no indentations, then after placing them upside down to dry, the water would pool. However, that is not their only purpose. They allow temperature air to flow below your cup, so when you place a hot drink on it, it does not break. You might have searched endlessly through your cup holders to see if all your cups had these little grooves in them. But, it does seem that not all cup-makers have thought about this solution. The people who first noticed it were apparently at IKEA. Their website explains, "The drainage gates on the underside transport water away that may otherwise accumulate when the mug is upside down in the dishwasher."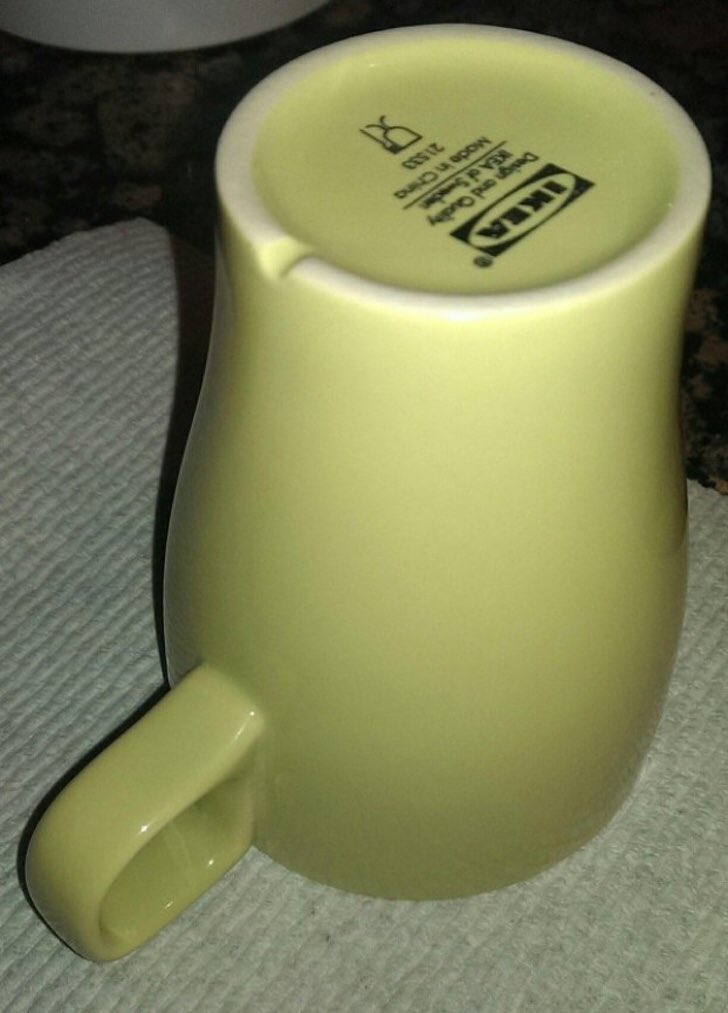 ---
WHAT ARE THE LINES IN A SOLO CUP?
These cups have become a synonym for partying for many people because it is widespread to see dozens of these bright-red items in meetings between friends or in any movie where there is a fraternity party or university students. Their color easily hides what people are drinking, and they are relatively inexpensive, but their design has another function. The lines present in the cup determine the amount of each of the most common types of beverages that should be served. The first lower line is the equivalent of 1 oz. of strong liquor, the second mark is the recommended dose of wine, which is 5 oz. The third mark is the 12 oz. indicator, which is the perfect amount for a beer. Did you know that the disposable cup could actually reveal how much alcohol you needed to drink? We have to be smart!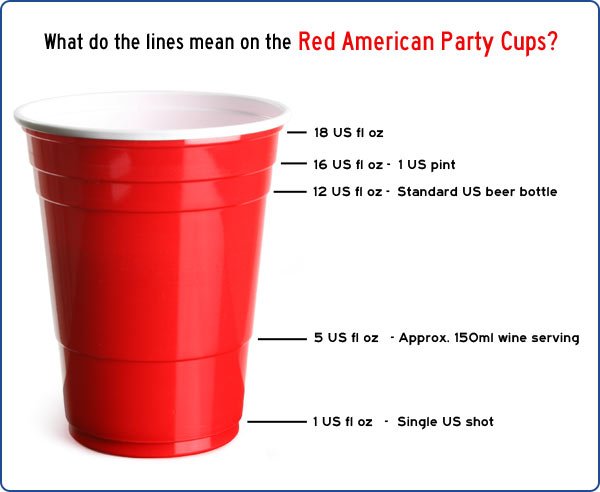 ---
THE BANDS ON THE AUDIO CONNECTORS
Some people find electrical things completely baffling, but they don't have to be. We have been using headphones and sound systems for many years now, and everyone should know a little bit about their features. The crests and shapes of an audio jack are not present only so that the adjustment is perfect when they are plugged into a music player. These bands are made of an insulating material that is used to protect the cables while transmitting the sound. Also, the number of bands indicates the end to which they must be connected. Three bands indicate that that end of the cable must be connected to a stereo or amplifier, while two bands indicate the end that should be connected to a device. Have you ever plugged something into the wrong place? Now you know why!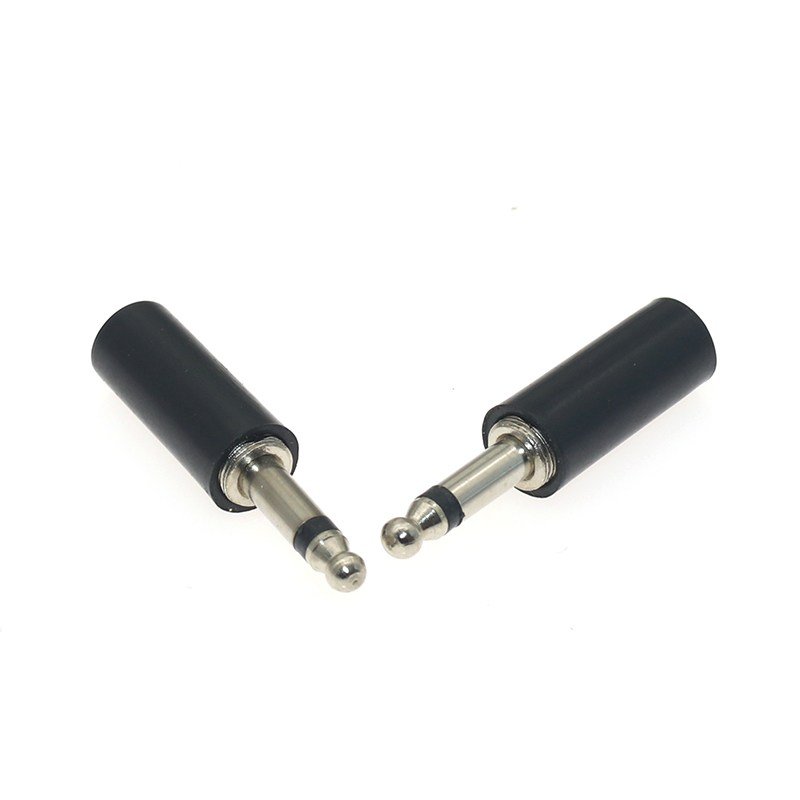 ---
THE SEEMINGLY UNNECESSARY BUTTON ON YOUR JEANS
No, we are not talking about the one you use to actually keep your pants in place, but rather the tiny ones that are placed in the corner of the pocket. They are called rivets, and their main purpose is not decorative as most people believe. They are placed in specific parts of the denim pants that are more prone to tearing due to movement or usage. They were created in the 1870s when a housewife went to a tailor for help because her husband's work clothes were disintegrating too quickly. But a tailor named Jacob Davis from Nevada patented the technology in 1873 with a friend called Levi Strauss. They hoped to make pants that would last a long time, and it eventually led to legging hybrids, stretchy jeans, and boyfriend jeans.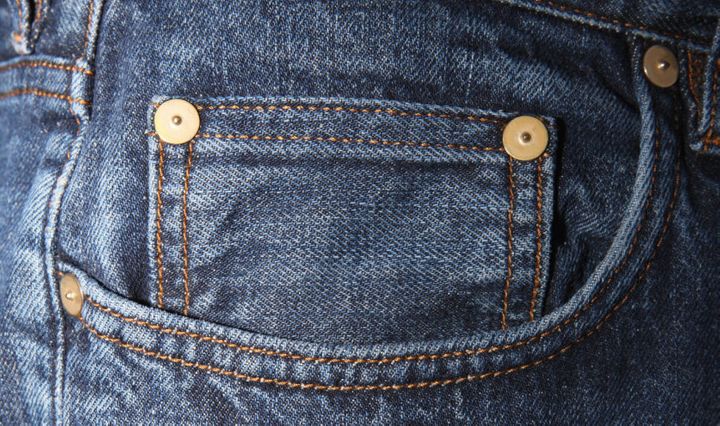 ---
THE HOLE IN THE AIRCRAFT WINDOWS
Most people know that airplane cabins are pressurized so that passengers can breathe normally inside them. Therefore, why would there be holes when they need to keep a certain amount at all times? However, it is for safety purposes. This small opening in the lower part of the windows serves two different purposes. Initially, it allows the flow of air to regulate the pressure of the cabin of the plane so that it is not excessive and breaks the windows while the plane goes up. In addition to this, it prevents the airplane windows from fogging with the warm breath of the passengers. According to Marlowe Moncur, director of technology at GKN Aerospace,
"The purpose of the small bleed hole in the [middle] pane is to allow pressure to equilibrate between the passenger cabin and the air gap between the panes so that the cabin pressure during flight is applied to only the outer panel."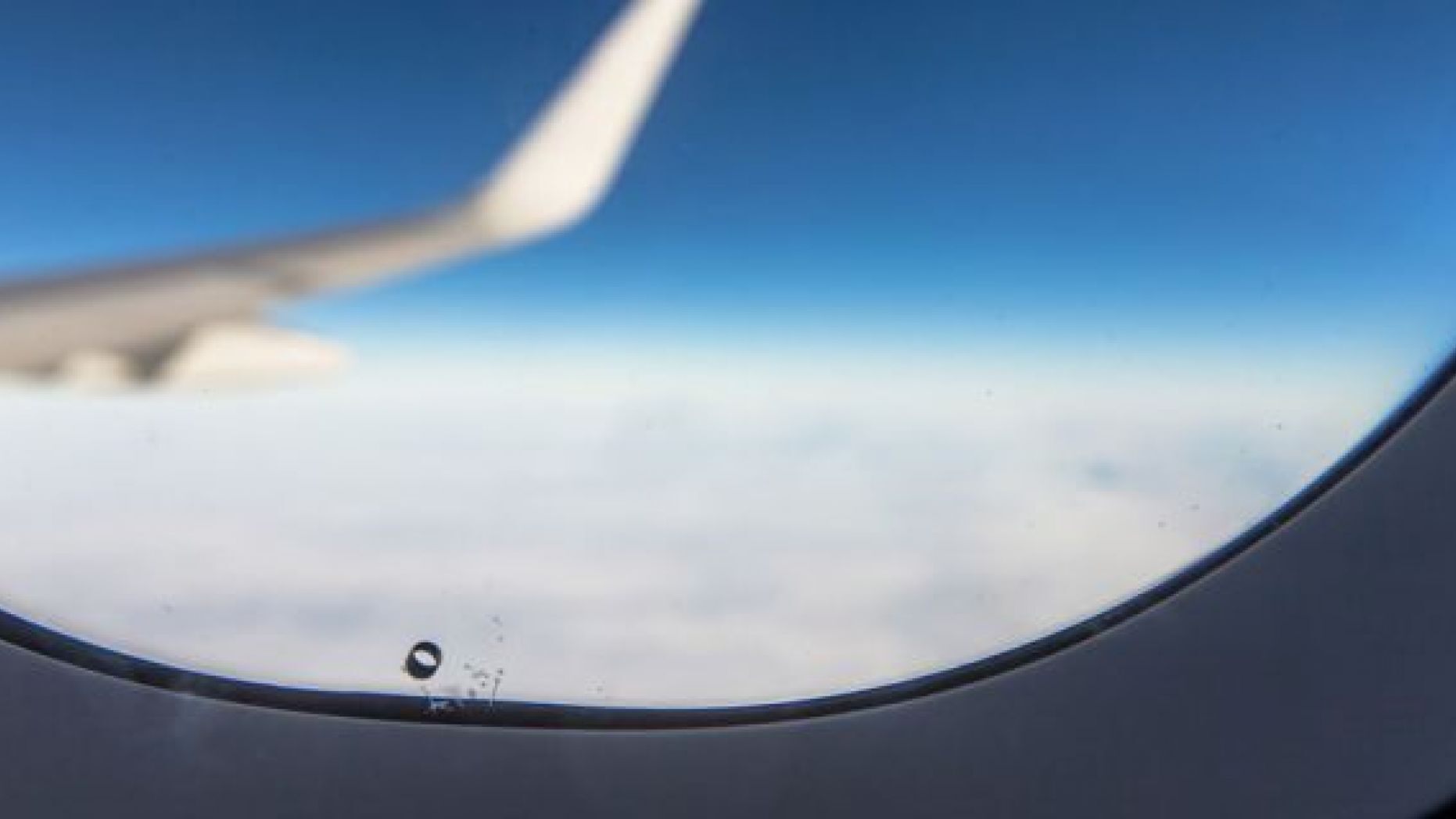 ---
THE PACKETS OF SILICA GEL
You might be wondering why you always get a packet of these things whenever you buy something. Some people have even used them like meditation balls, pressing them in their hands to relax. This gel is known as a desiccant, and its purpose is to absorb moisture from its immediate surroundings. These small packages are filled with these tiny gel beads that can absorb wetness around them up to 50%, so they help preserve everything that can be damaged by moisture. It can come with electronics as it prevents condensation. So, you can actually encounter this handy-dandy packet in any items that might be ruined because of humidity. Luckily, it's a harmless substance. Silica is silicon dioxide, which is found in quartz. You can even reuse them if they have absorbed a bunch of moisture. You just need to heat them up to 300ºF (150ºC).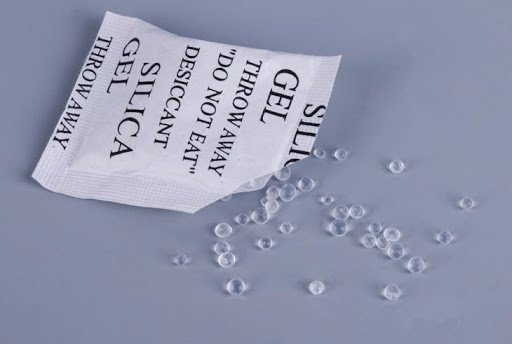 ---
THE HANDLE IN A JERRY CAN
You might be familiar with jerry cans after a previous item. These cans of fuel are very common to people who like to camp or travel a lot because they are a convenient and safe way to transport little more than 5 gallons of gasoline when you go far away from civilization or decide to undertake some adventure. The handle of these cans is designed with a triple handle to ensure that the weight of the fuel is distributed evenly when one or two people carry it. If you are alone, you use the central handle, and if someone helps you, each one grabs one of the side handles. It was designed by the Germans in the 1930s, and its name "Jerry" came about because the Americans used it when referring to Germans during WWII.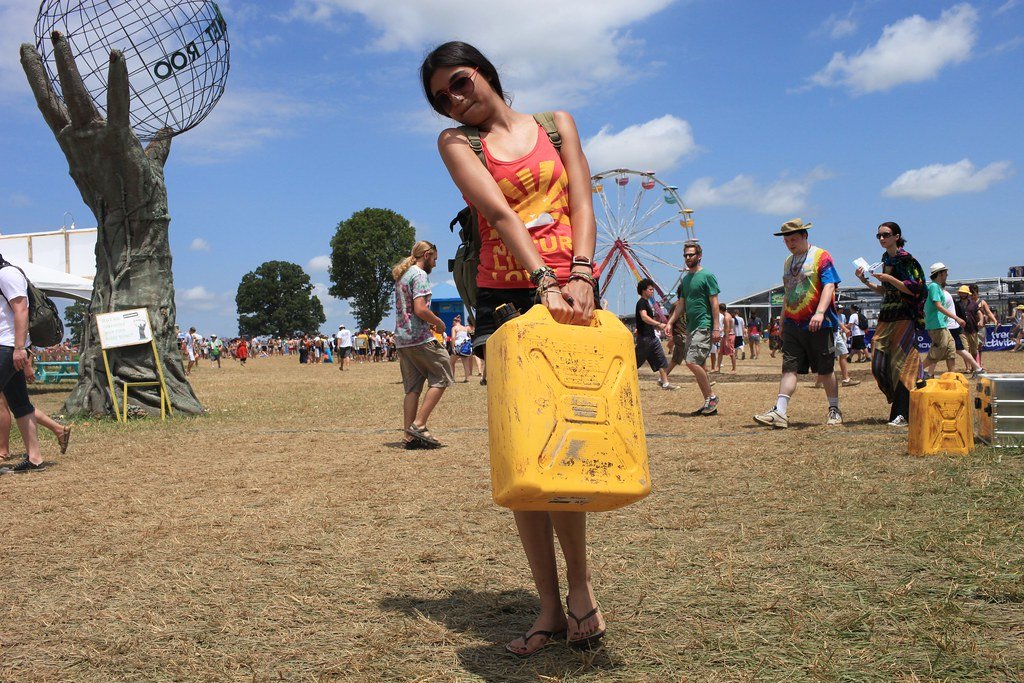 ---
THE SECOND HOLE IN A GAS CAN
When filling these gas containers, it is possible that you have noticed that there are two holes with lids. Although many people believe that this second hole is used to pour the contents into smaller containers, their real purpose is to let the air out of the can while you pour gasoline to avoid fuel spillage and accidents. This one is clearly made out of some sort of plastic, but people originally used jerrycans. They were made with pressed steel and designed in Germany in the 30s. It could hold 20 liters of fuel. But, the design of the jerrycan helped to make the current versions. The initial ways to transport fuel were difficult and needed other tools and funnels to work. During WWII, the use of jerrycans spread all over the world. Some militaries still use the original design.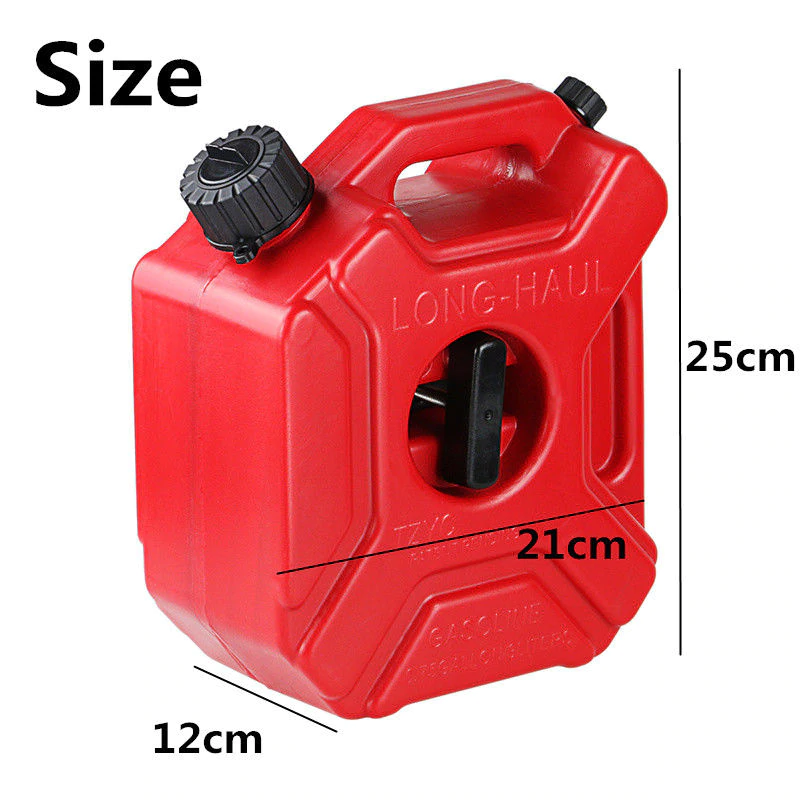 ---
RUBBER PROTRUSIONS ON THE TIRES
These low elevations inside the tire slots are called treads, and they exist to remind people when to change the tires. While many people use the trick of the coin to know when to replace them, another easy way to find out is by detailing if the edges of your tread are up to the bumps. However, they were also designed so that water will not be trapped beneath the tire and prevent skidding. The portion that allows air to travel through is important for traction. Additionally, depending on the kind of tread, the car could make another sound while driving, especially on freeways where the speed limit is higher. Most intricate types can increase safety, but obviously, those are more expensive to make. If you'll be using your car in mostly dry weather, tires with fewer patterns are actually better.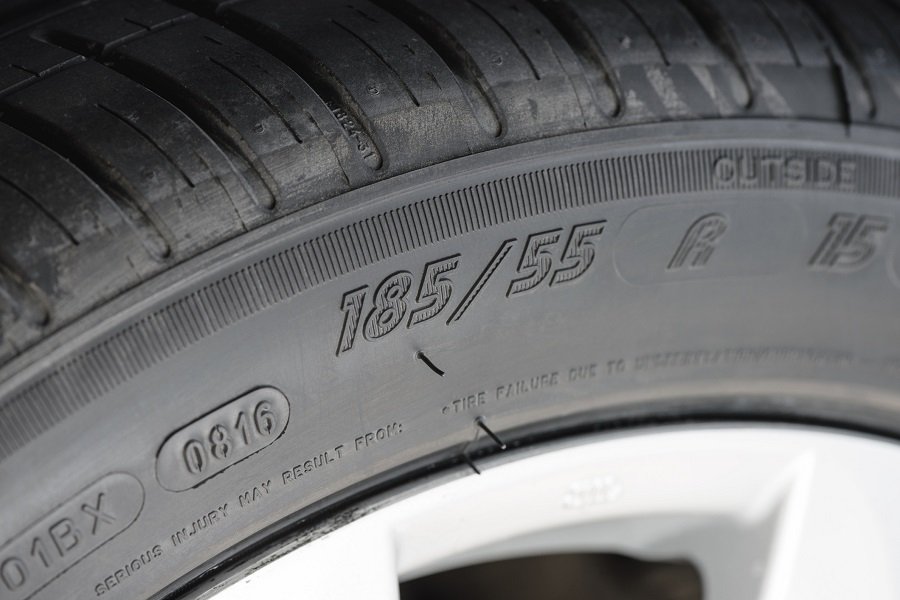 ---
STRIPES ON THE TOOTHPASTE
Some people think that the colors in the toothpaste have to do with how the brand or the company identifies itself, but the reality is that these were added to satisfy a need to let buyers know the characteristics of the toothpaste. The blue stripe was added so that people would know that the product can freshen their breath, and the red one so that they knew that it serves to control the plaque. Although some other products that do not have them also have these functions, the stripes proved to be an excellent way to sell it. On another note, you might have read a tip floating online about a colored square that appears at the bottom of the tube. Apparently, each color means that the paste might be natural, made with medicine, or have a bunch of chemicals. But this myth is false. It's just a mark made during manufacturing.
---
THE POMPOMS ON BEANIES
You might have purchased a nice, cute beanie for the coming winter, and if it has a lovely pompom on it, the better. However, this little piece of fluffy adorableness is not just for decorative purposes. In fact, it was created initially for French Sailors. Apparently, some of them used to hit their heads when the ceiling of the boat was too low, and someone came up with this solution. On the other hand, sometimes the seas were too rough, and when you get swung around a boat, there might be some accidents. It was later used for armies and trickled down to the fashion industry. We just love history! Meanwhile, there are some people who traced their history back to the Vikings. In fact, the god Freyr was often depicted with a hat or helmet that included a pom-pom.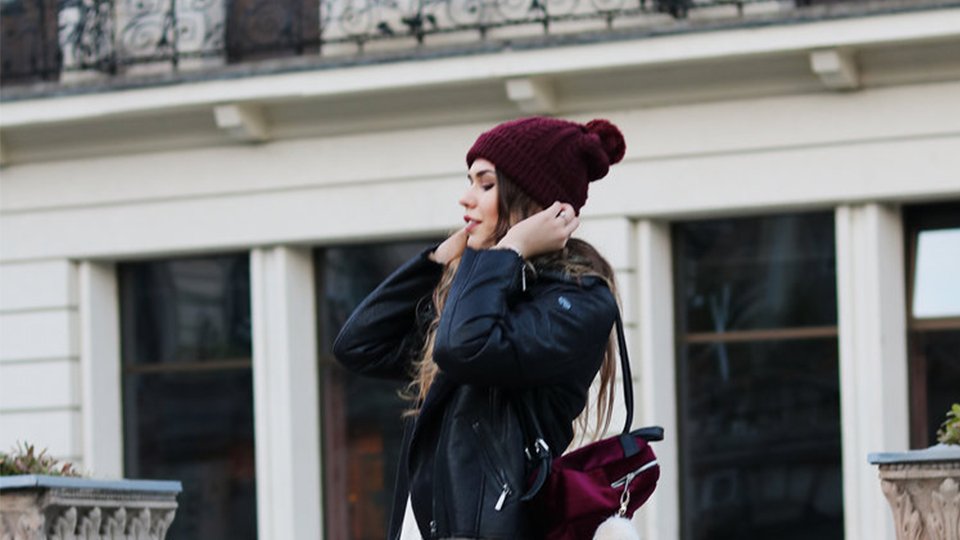 ---
THE WAVY SIDE OF A BOBBY PIN
Although it seems very common, most women do not know the exact position in which the pins should go and use the wavy side up as if it were something fashionable. The reality is that these waves are made so that the pin stays in its position and does not slip through the hair, so, it must go facing down towards your head. Aside from that, there are other tips you should know before using bobby pins. For example, you can spray dry shampoo or texture spray on the pin so it won't slip either. Also, you can add one of these to the end of your braid for a cleaner. You can also cover the elastic band in a ponytail by wrapping a piece of your hair around it and securing it with a pin. Finally, you can fix any blimps on your hairdo with these tiny objects instead of trying to redo the whole style.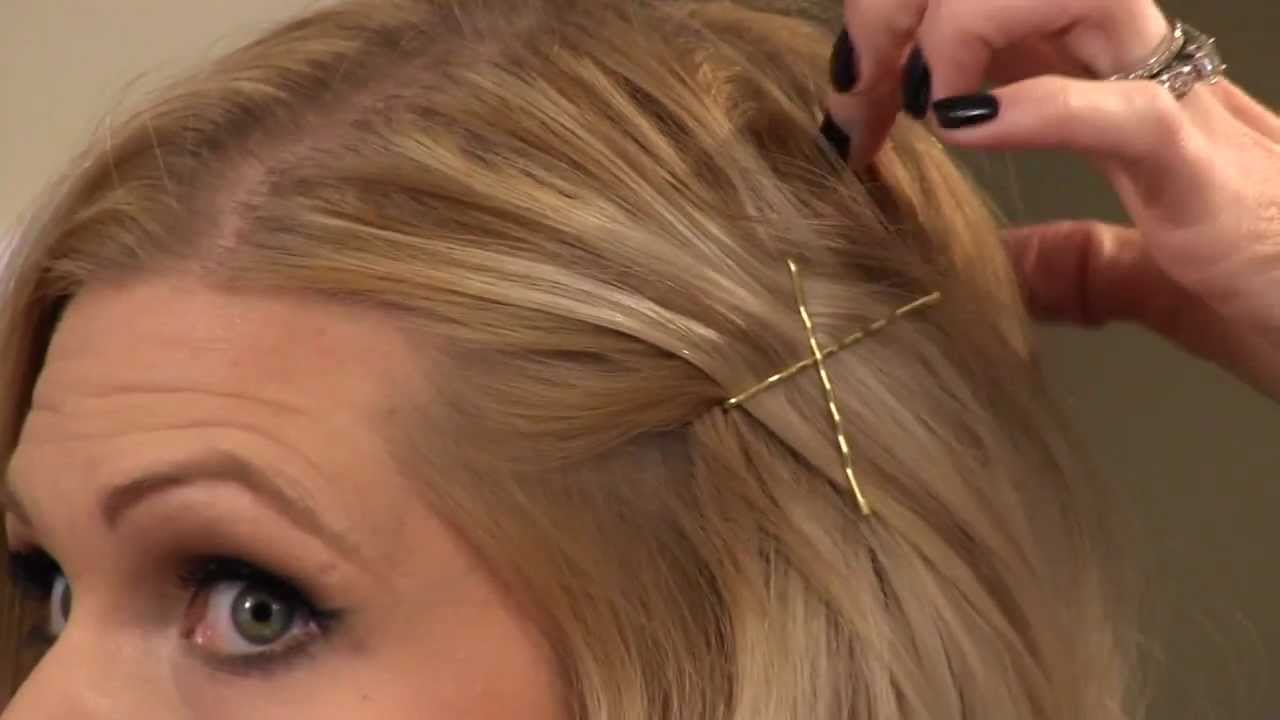 ---
THE HOLE ON THE PEN
Speaking of holes, you might have noticed that some of your pens have a tiny hole in the lid. The reason is very simple. It will allow air to pass through in case someone accidentally swallows it. Most people nibble on their pens during class, and this has happened before. Well, our friendly advice is to avoid swallowing pens anyway. But you know, in case anything like this happens, it's a good thing to know that you have a way to breathe because some genius thought this through a long time ago. It's better to not test it though! On their website, Bic explained,
"In addition to help prevent the pen from leaking, all our BIC caps comply with international safety standards that attempt to minimize the risk of children accidentally inhaling pen caps. Some of these vented caps, like that used for the BIC Cristal, has a little hole in the top to comply with the existing safety standards."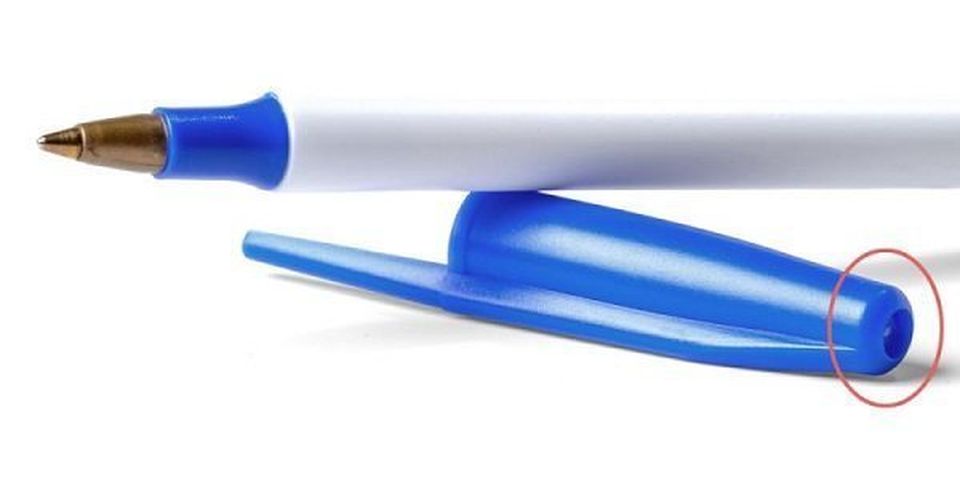 ---
THE HOLES IN YOUR KITCHEN UTENSILS
Every single kitchen utensil you have in your cupboard has holes in it. Except for the cutlery, though some of them do. Most people use it to hang them conveniently around the kitchen, but what if we told you that it is not their only purpose? Those holes are designed to hold other kitchens utensils. For example, the next time you are heating your spaghetti sauce with a wooden ladle, try placing it on the hole of the panhandle. That way, you won't dirty your kitchen up, and the sauce on the spoon will drip right back to the pan. Additionally, it might help save your plastic utensils from melting if left accidentally near the burning stove. On the other hand, have you ever noticed that your spaghetti spoon has a hole in the middle? That was made to measure the amount of pasta needed for one person.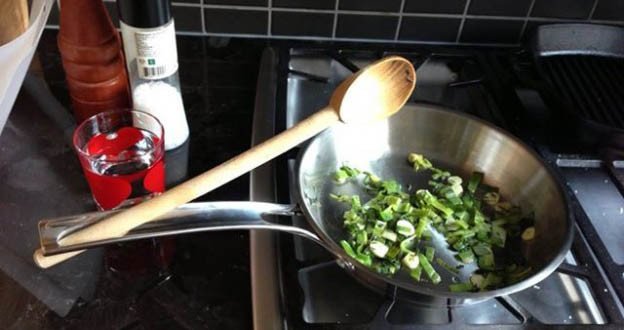 ---
THE DOT IN THE IPHONE'S CAMERA
If you have an iPhone, then you might have seen a weird dot next to the camera, and this is actually a microphone, used to record when people are using the back camera instead of the selfie one in front. Looking closely at it, you might be able to see how it has a comb-like appearance. Aside from recording in the camera, it also helps to capture a wider angle for better phone calls or voice messages. This is one of 3 microphones featured on most iPhones. The main one is located at the bottom of the smartphone right next to the lightning port, and there is another one on top of the display. Those two are much bigger than the one next to the camera.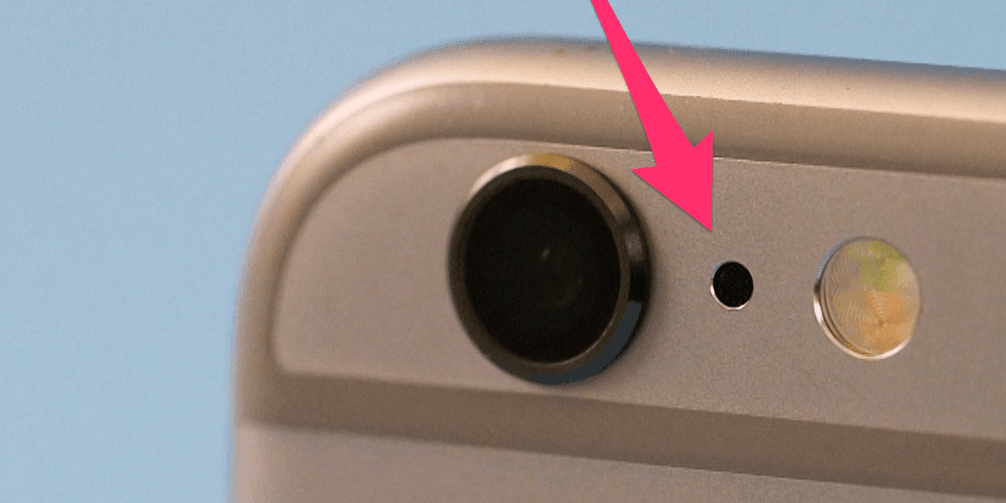 ---
THE HOLE IN THE TOP OF A LOLLIPOP
People end up chewing on lollipop sticks sometimes long after the candy is gone, and that's ok as long as you don't swallow it. However, during those sessions, you might have wondered why there is a hole in the stick right where the ball of candy was supposed to be. There are two reasons for this, and one is all about making sure the lollipop doesn't fall out. This hole exists because when the manufacturer pours the melted candy, part of it leaks through this hole and becomes hard, preventing the candy from falling off the stick until you finish eating it. The other reason is similar to the hole in pens. If someone accidentally swallowed it, that person will still be able to breathe. We really don't want to know why companies had to start ensuring the breathability of customers.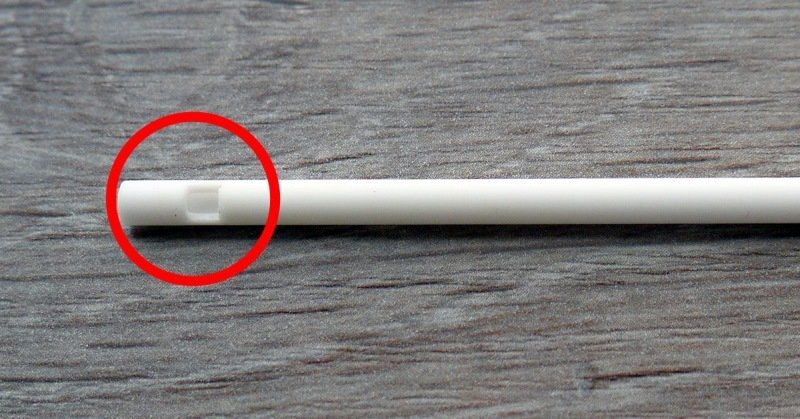 ---
THE PLASTIC COVER ON UTILITY KNIVES
This lid can be removed and, using the slot at one end, used to break the tip of the blade and use a new and sharper razor blade located underneath it. Using this lid to perform this procedure instead of the hands makes the process faster and avoid unwanted accidents. Another use of this cap is it can travel safely without breaking the box or injuring someone when they take it out. Safety is always important. These blades can be found in almost every household, and children snoop everywhere. It's important to keep the cap because there are really no ways to replace it, as they are not sold separately. Additionally, it's better to keep these near the tools, but perhaps somewhere where the kids won't be able to find them.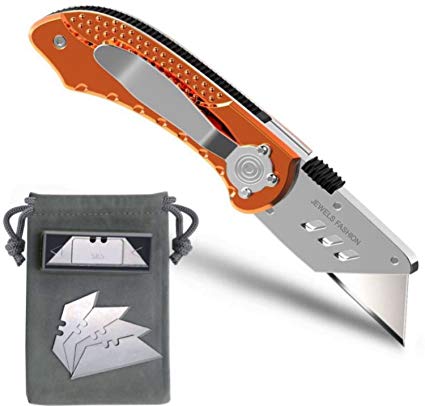 ---
THE LOOPS ON THE TOP OF THE SUPERMARKET CART
Most people do not know their purpose, but we have been seeing them in all kinds of shapes at every supermarket for many years. These loops are designed to help people with their purchases. Its real function is to allow buyers to hang bags with light or fragile items such as bread and eggs, preventing them from being crushed by the rest of the products. It also provides much more room in the shopping cart. Meanwhile, there are several other supermarket mysteries that need to be solved: Why do we get stuck behind the person whose card doesn't work all the time? How many free samples can we take before we are escorted out of the establishment? And in regards to the carts, why is that every single has a bad wheel?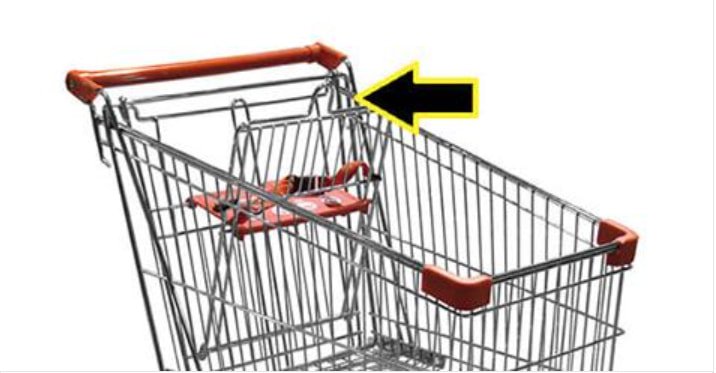 ---
THE REMOVABLE HEADREST
The design of the headrest is quite peculiar and innovative, even though many people do not know its characteristics. It can be adjusted so that people can support their heads comfortably during their trip, but this is not their only use. For some reason, the myths online spread widely, and things are taken out of context, but this idea went viral. When removing the headrest, it has a pair of long metal bars with dull tips. Some believe that if you are ever trapped in your vehicle or are in danger, you can use the headrest to break the glass and quickly escape. However, not every car has a removable headrest, and the truth is that car windows probably wouldn't break unless that person used an incredible amount of force. It's not that easy, but we will keep this in mind in case there is ever an accident.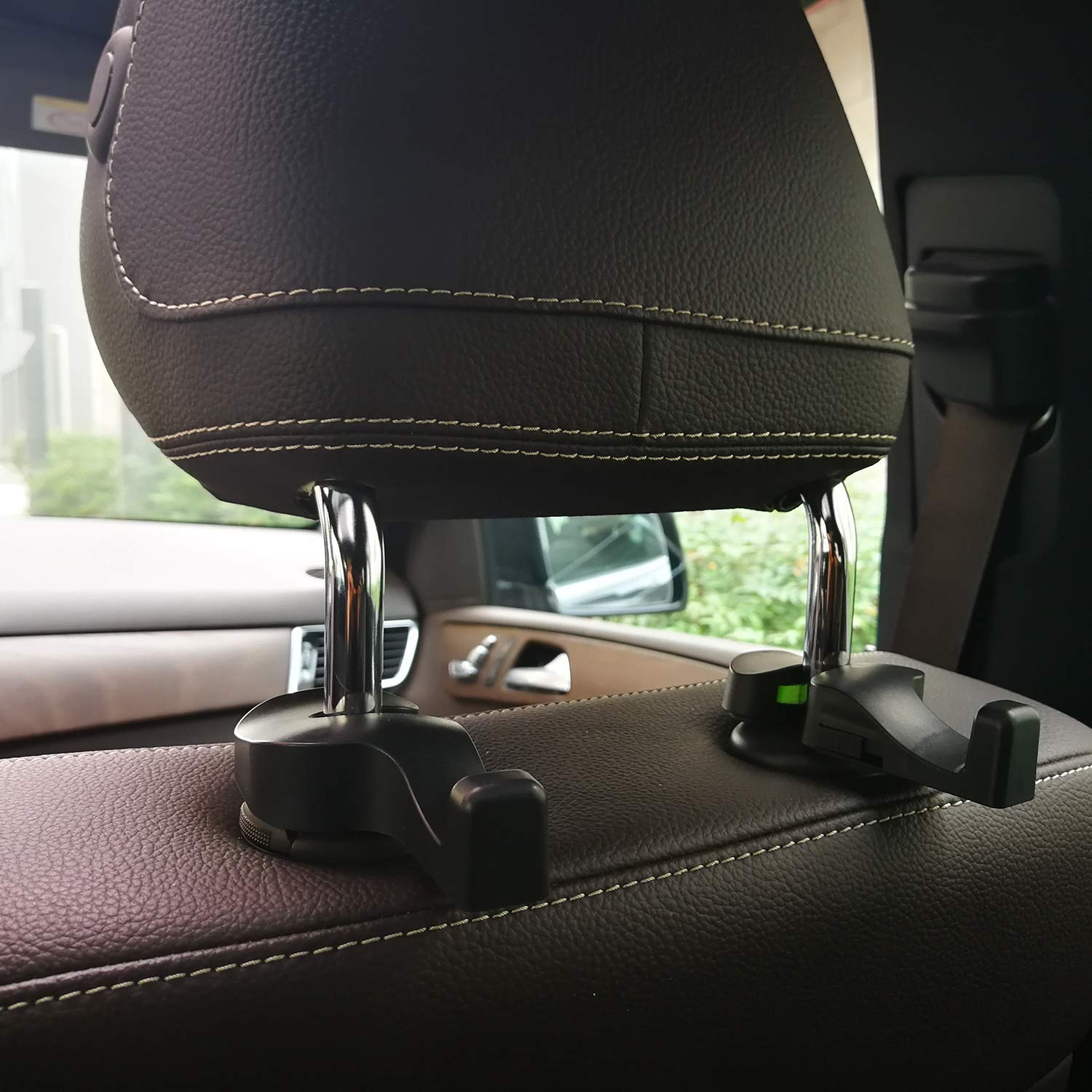 Each of these great inventions can quickly improve our lives, although they solve things that we did not even know were a problem until we saw this article. What do you think of these inventions? Let us know in the comments section, which is the most useful for your life, and do not forget to share it with all your friends.
Source: BoredPanda, Awesome Inventions, Brightside, Shareably