M*A*S*H Facts That Even Fans May Not Know
Do you know why M.A.S.H. fans got insanely livid at CBS one time? Are you aware of why the book version of M*A*S*H wasn't accepted by critics and the series was filmed only 4 years after the book was published? There are so many things about M*A*S*H that even die-hard fans have no idea happened behind-the-scenes, so we decided to gather them all for you. Keeping going to discover facts about your favorite actors and details about our favorite comedy.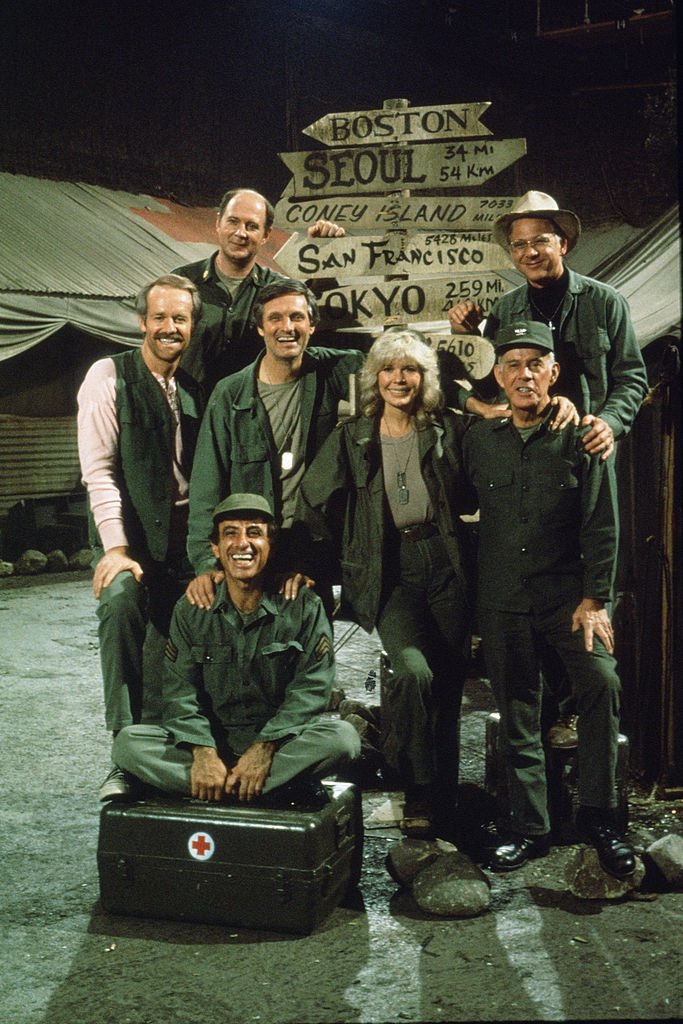 ---
The History of a Teddy Bear
Radar, a character in the show, had a nameless teddy bear that was almost a character in itself. The bear was at the Smithsonian for a while, before it was auctioned with a starting bid of $500 in 2005. The bear came with a letter of authenticity from Gary Burghoff, and he confirmed that this was the exact teddy bear used on the show, adding that it's a one of a kind. Nineteen people bid for the bear, and it was finally auctioned off for $14,000. The bear became part of the show simply because it was found on set at the ranch.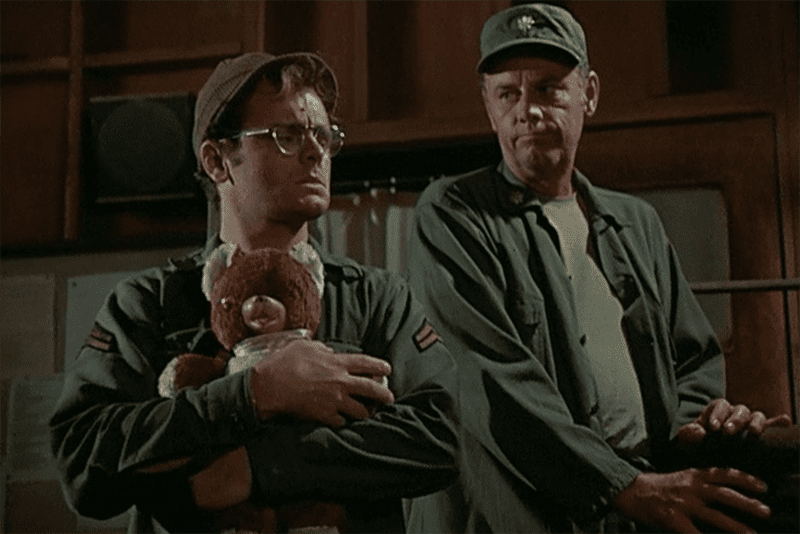 ---
Corporal Klinger Was a Very Particular Person
Corporal Maxwell Q.Klinger, a role played by Jamie Farr, was supposed to be the effeminate, gay character on the show, but only for one episode. However, the character was so great that the writers decided to keep it. Throughout the show, he was known for cross-dressing and get-rich-quick schemes. As these were different times, the writers chose to make the character heterosexual instead, ditching their original plan to have him released early due to failing a psych exam.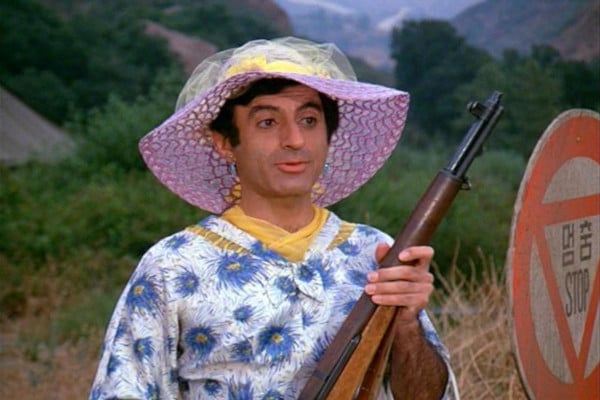 ---
The Life of Alan Alda
Alan Alda was on the show for eleven seasons, and he was in every single episode. To work on the show, Alda commuted between LA and New Jersey, as he would fly back to be with his family every weekend. He decided not to move his family with him to LA because he didn't know how long the show would last. Alan Alda would continue to have a long, healthy career in acting after the show ended. He appeared as a guest on ER, playing the role of a doctor. Also, he starred in The West Wing, 30 Rock, Blacklist, and Horace and Pete. Alda won a total of six Emmy awards and 21 nominations, including a Golden Globe award.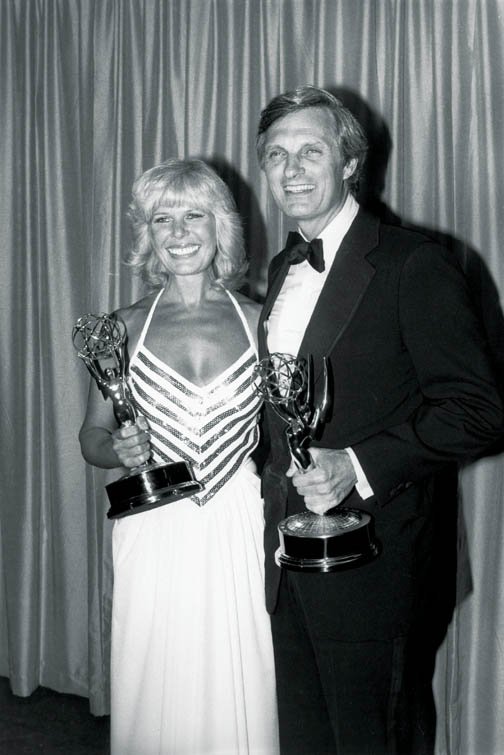 ---
Inspired on Real Stories
Actors were also inspired by real-life events that were told to them by people who experienced the Korean War. The doctors who were in the Korean war told such detailed stories that some things had to be omitted from the show. The show had to censor parts that could be deemed sensitive, like graphic scenes.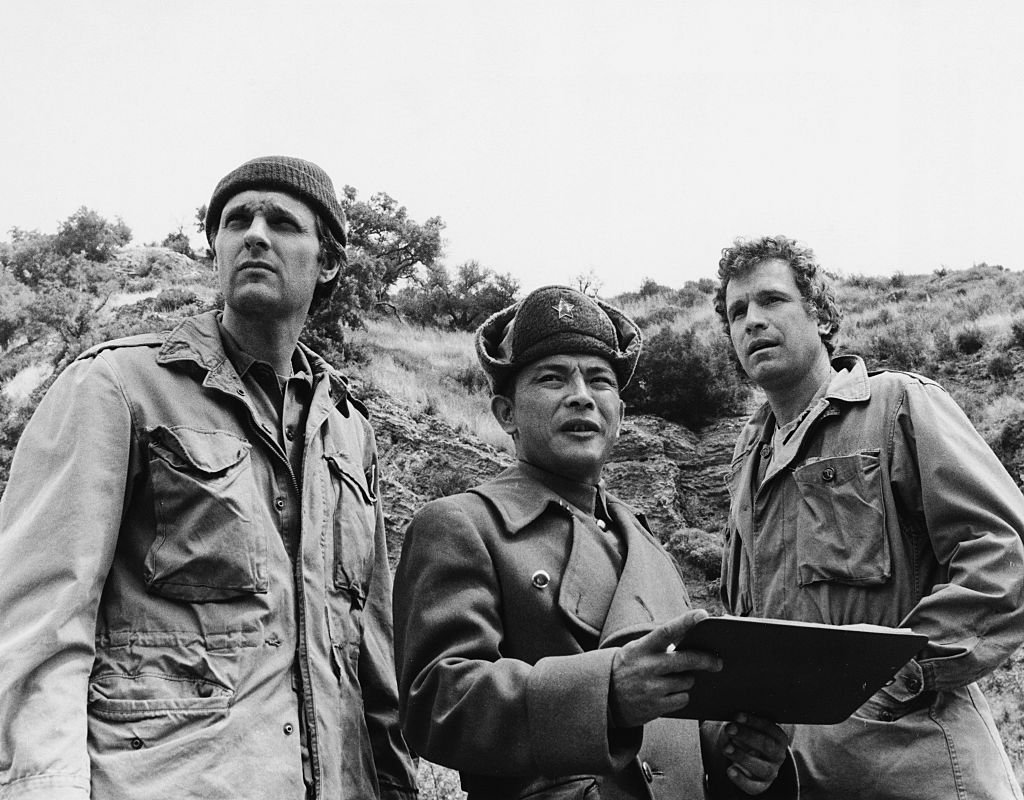 ---
The Death of Henry Blake
Actor Mclean Stevenson, who was set to leave the show anyway, was the focus of episode 72, entitled Abyssinia, Henry. In the episode, Colonel Henry Blake was honorably discharged, and you see him saying goodbye to his friends and planning his return home. However, a terrible plot twist would follow. In one of the scenes, Blake leaves the base. After his departure, it's announced that his plane has been shot down over the sea of Japan, killing him on board. The fans were angry that Henry was killed off by the writers, and CBS got over a thousand complaint letters.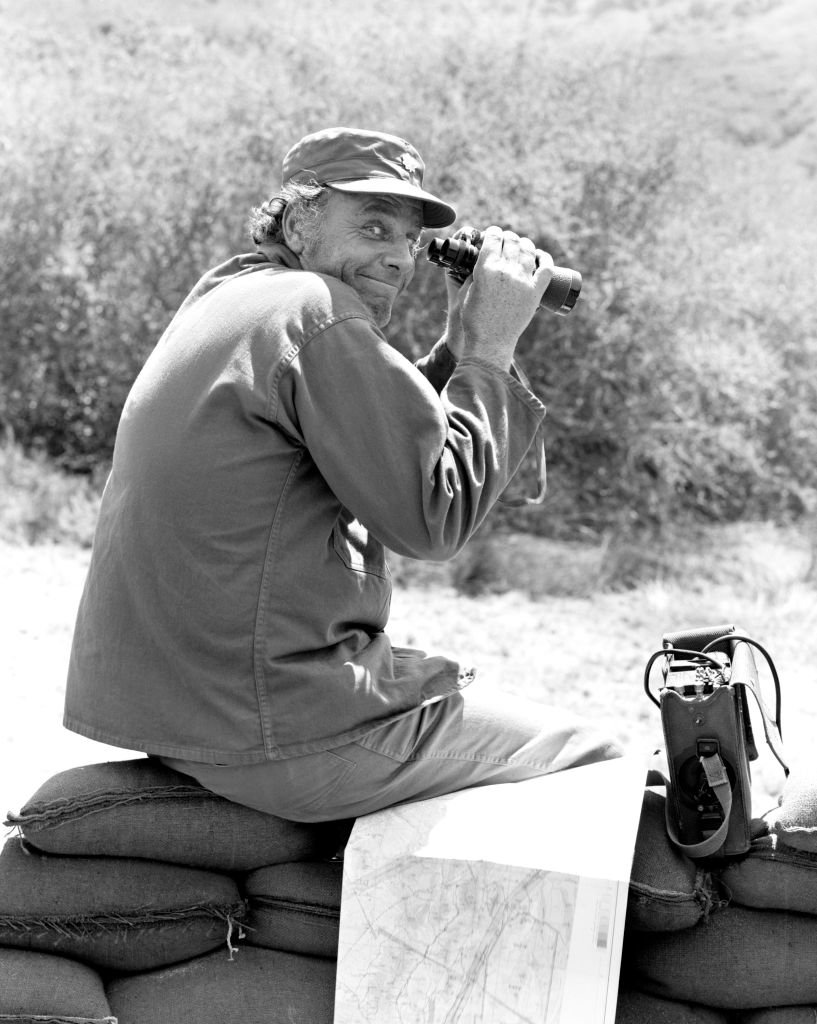 ---
Who Was the Captain?
In an episode titled "Tuttle," you can see him in the credits playing himself. That is strange because this character was just a figment of Hawkeye's imagination, and no one ever heard or saw him. So, why did they include him? It didn't matter, because he was still in the credits. We want to know why they included him! Perhaps it was a prank just to see if the fans would catch it. Well, we're here to say we did.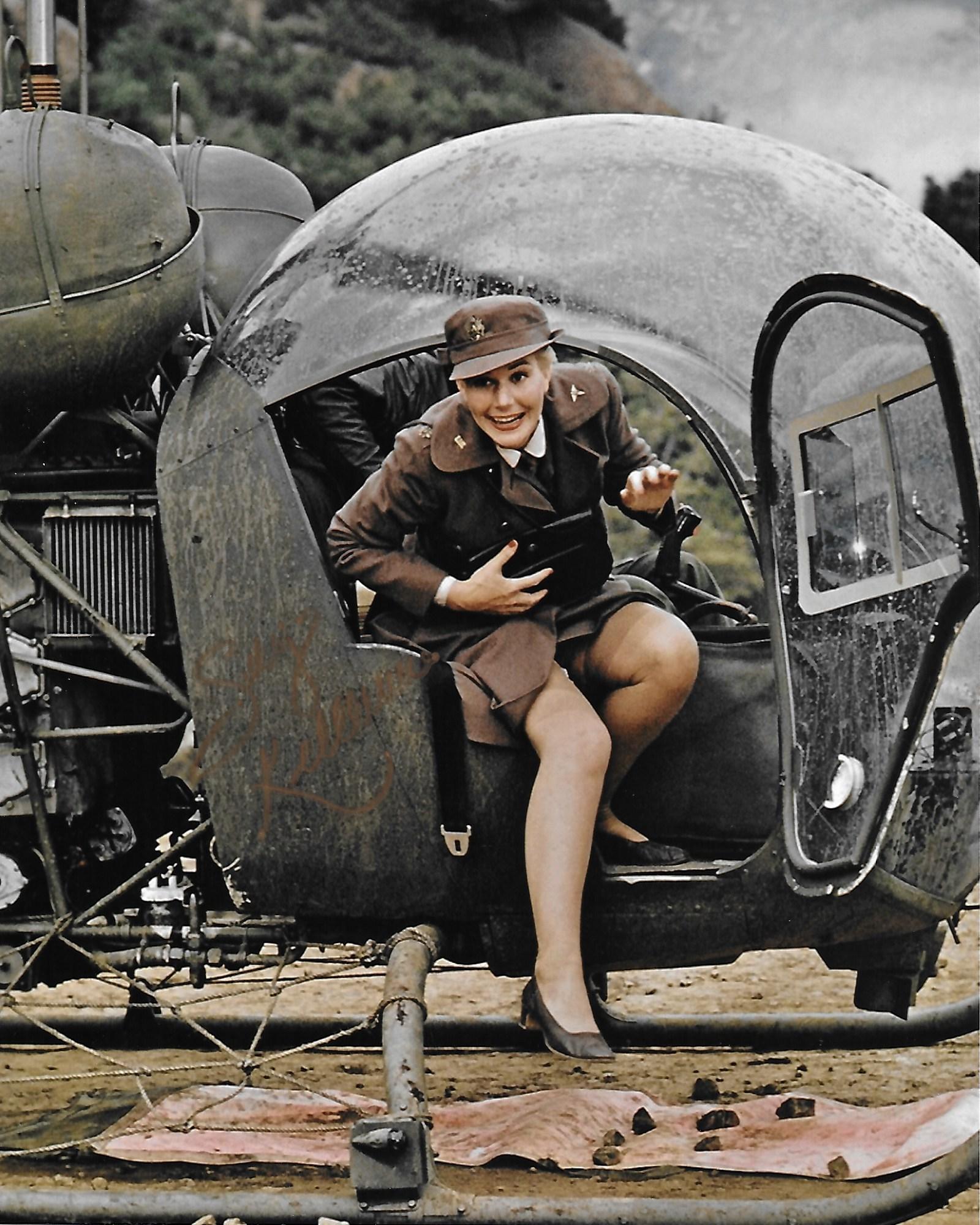 ---
Goodbye Radar
In 1979, as he felt burnt out, Gary Burghoff wanted to quit the show. To commemorate his departure, M*A*S*H had a two-part episode called "Goodbye Radar." Although Farrell tried to convince him to stay, Burghoff's decision was final, as he wanted to spend more time with his family. In 1983, TV columnist Mike Drew tried to create drama by writing, "No castmates cried much over the departure of Burghoff." After hearing this, Burghoff wrote back to Drew, saying,  "While there may not have have been tears shed by my cast members over my leaving the show, they did know – and still do – of my contribution."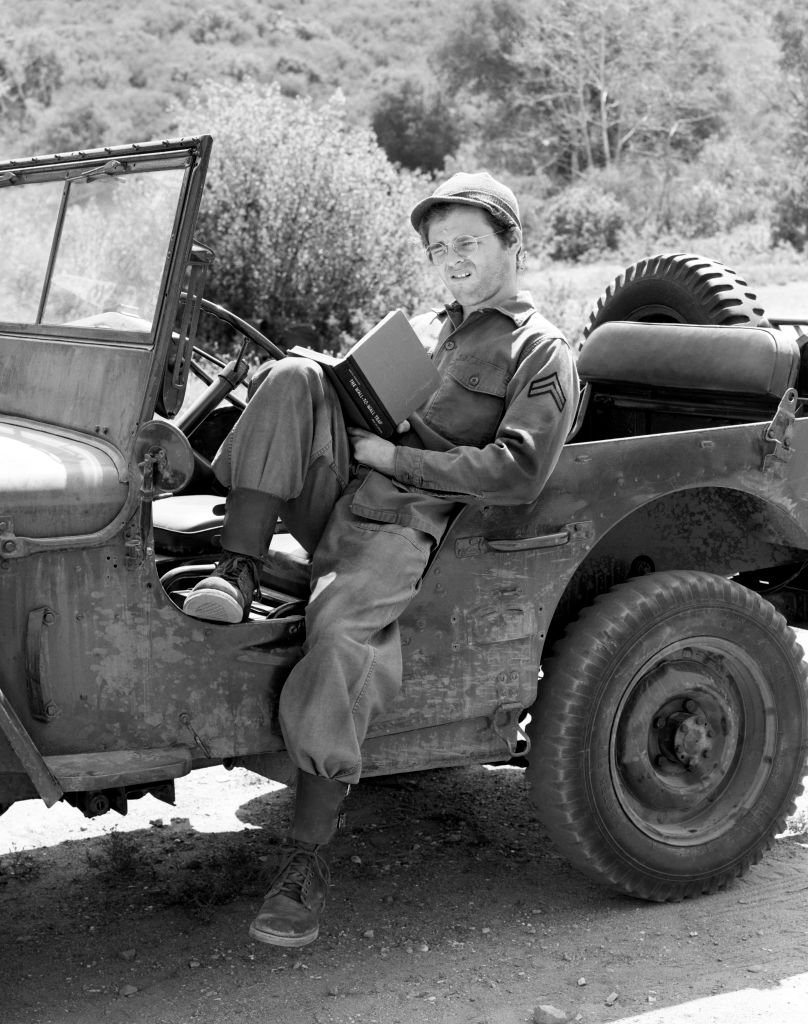 ---
When Did They Film the Finale?
Interestingly, the finale of the show was not filmed last. That seems like a weird way to do things. Didn't the actors get emotional knowing this was the very last episode? Why put them through that when you still have more filming to do? The time capsule episode, "As Time Goes By," was actually the last to be filmed. As these actors spent their days together for 11 years, sitting through the last filming twice must have been difficult.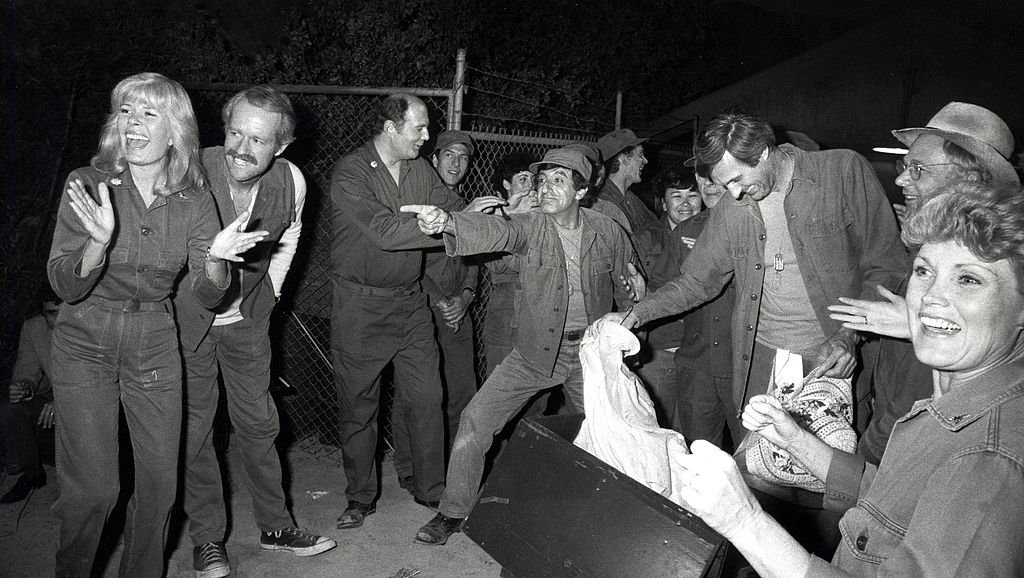 ---
The Necessary Background for It
Alan Alda's biggest role was in M*A*S*H, where he played the part of Captain Hawkeye Pierce. Alda was the perfect man for the part as he served in the Army Reserve in Korea after the war. After graduating from Fordham University, he enlisted, just like many other men at the time. Alda was a gunnery officer, and his background helped him get into the midset of the characters and really portray the frustrations of war.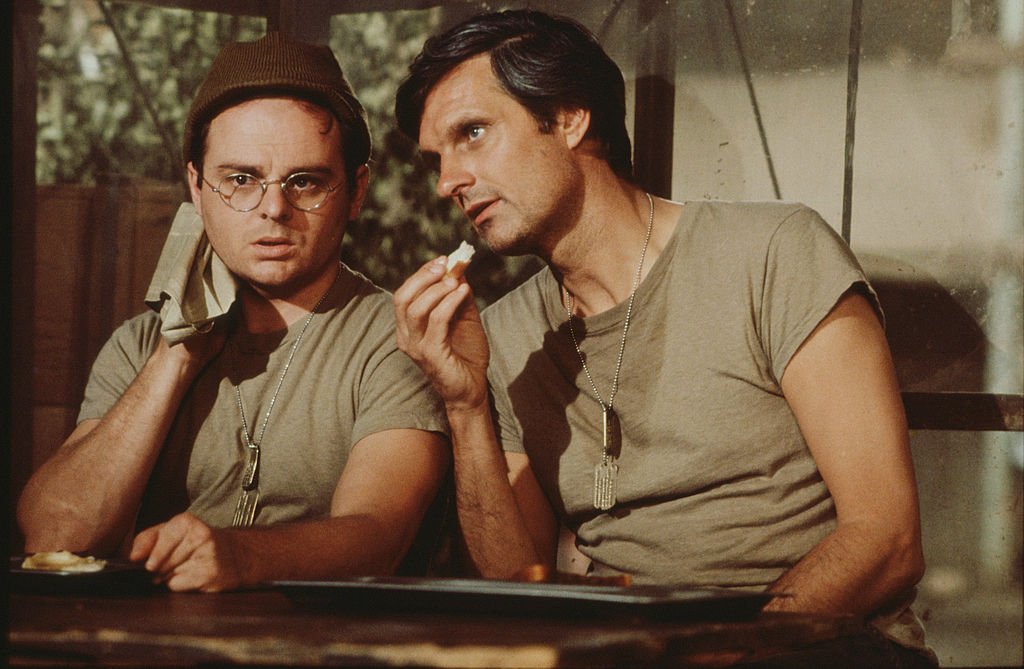 ---
The Public Wasn't Thrill at the Beginning
While M*A*S*H ended up becoming a huge hit, it wasn't always that way. In its first season, ratings were low. Viewers didn't seem to enjoy the show, which caused CBS to doubt whether they should keep it. Instead of canceling the show, the network decided to move it to a different time slot. The ratings went up immediately, and it started to become one of America's favorite TV shows.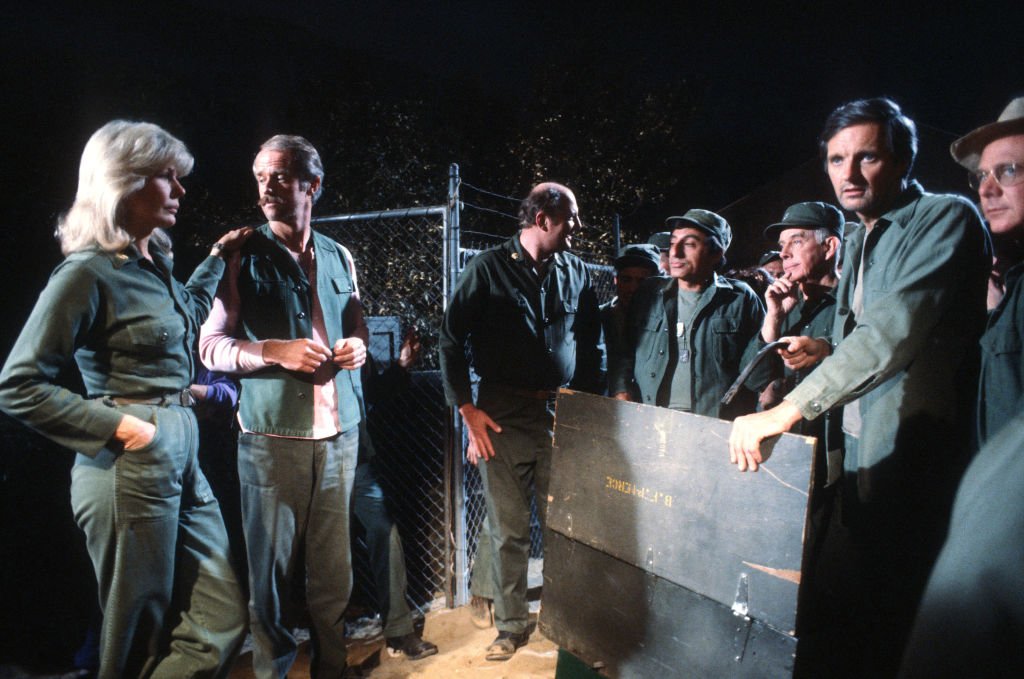 ---
The Show Was Full of Inaccuracies
Although the creators of the show tried to remain authentic in their writing, there were still inaccuracies here and there. The boots, for instance, were not army boots as they were much too loud. Also, they were extremely uncomfortable according to the cast, forcing some of them to wear sneakers instead, and some scenes had to be shot strategically because of this. Also, other inaccuracies include the use of aluminum cans, a pinball machine, and candy bars with UPS codes on the back of them. These items were not created until the 1960s and 1970s.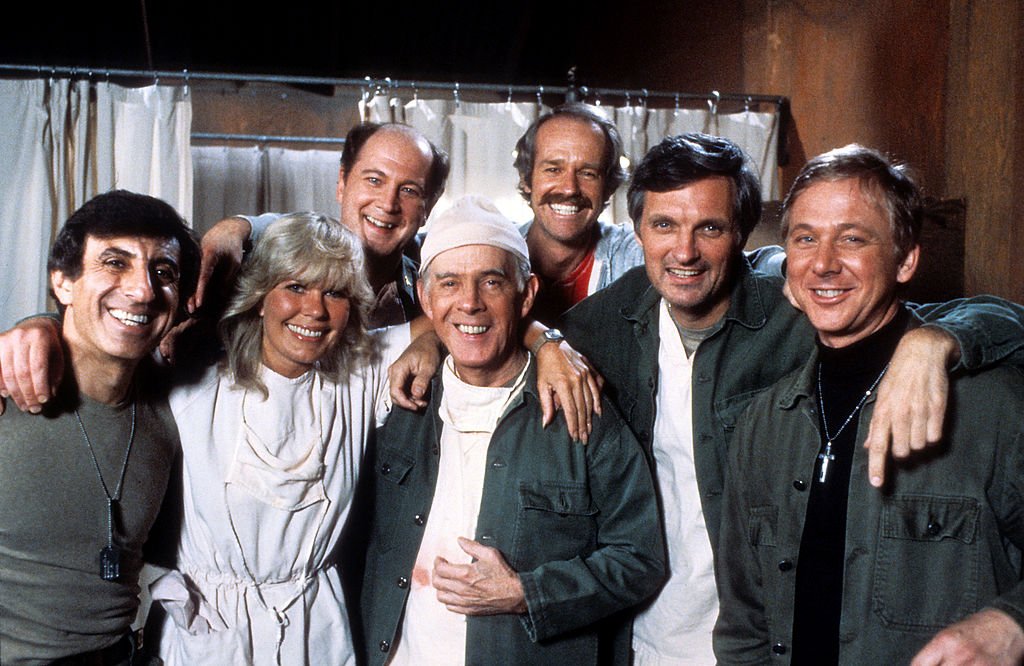 ---
As Time Goes By
In one of the episodes entitled "As Time Goes By," the cast buried a time capsule at the ranch. Only two months later, the ranch was sold, and a construction worker found it. He contacted Alda and asked him what he should do with it. Alda told the construction worker that he could keep it, but the latter "didn't seem very impressed."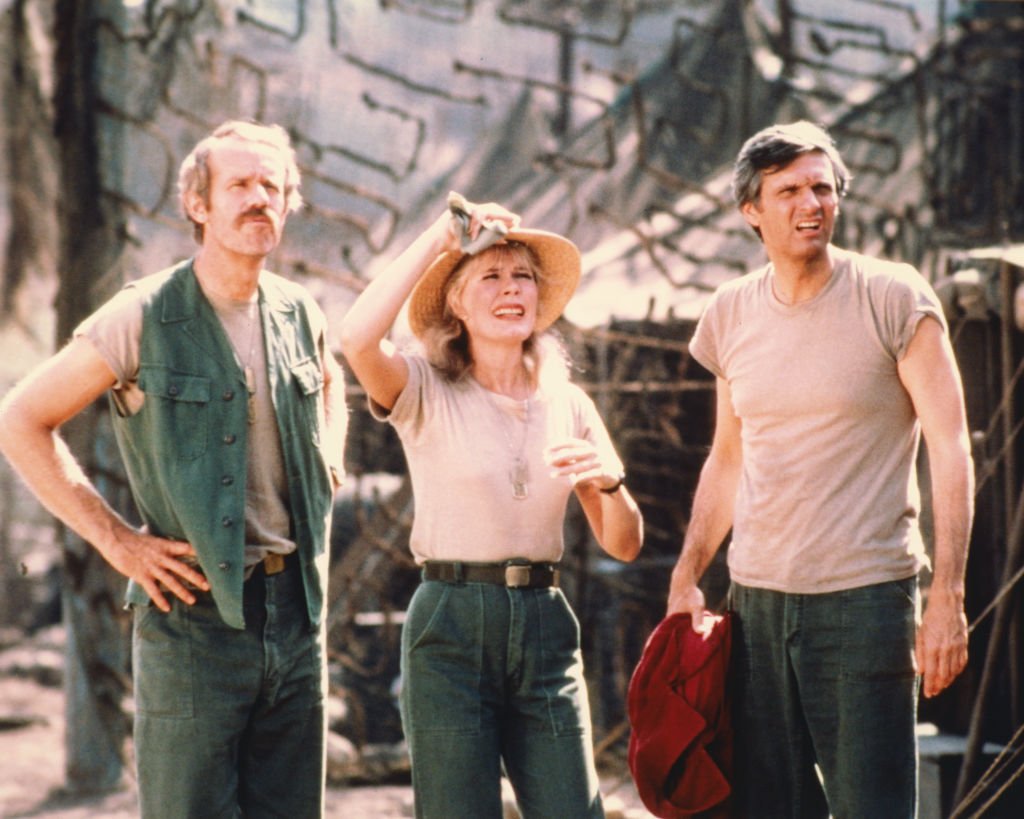 ---
Directed by Alan Alda
The last episode of M*A*S*H, which aired on the 28th of February, 1983, made history as more than 106 million viewers watched it. Only the Superbowl managed to attract more viewers. The show's eleven-season run was impressive, especially when you consider that it could've initially failed. The finale was two and a half hours long, and it was directed by series star Alan Alda. Throughout the show, Alda was heavily involved in the creative process; he wrote thirteen episodes and directed many of them.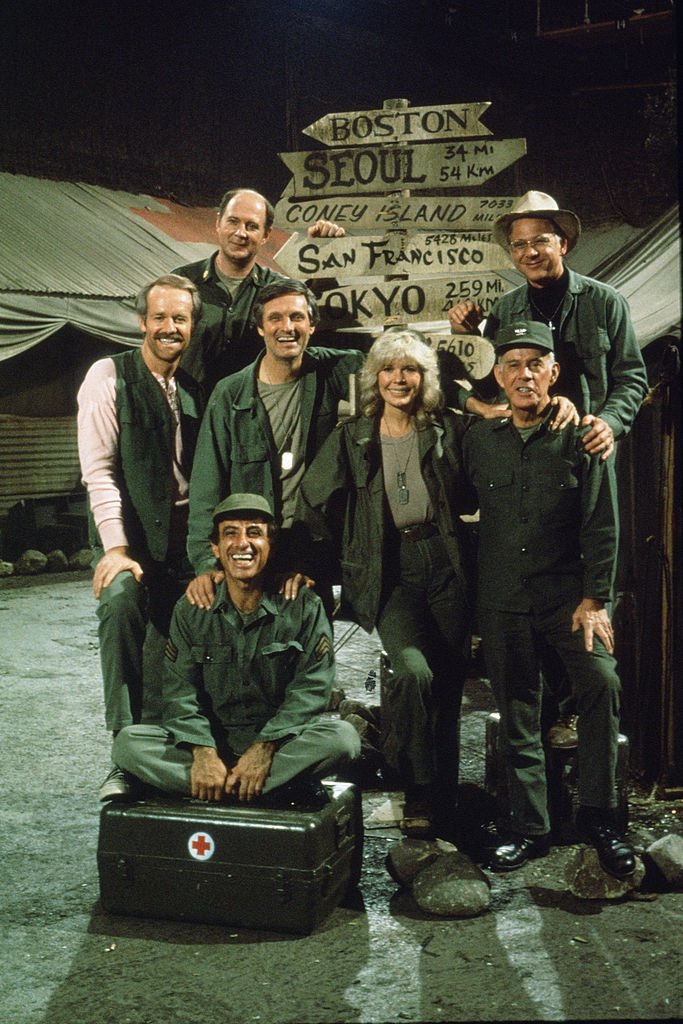 ---
What Happened After M*A*S*H?
After the show ended in 1983, it inspired three spin-offs. Trapper John, M.D., focused on life after the military as a surgeon in a San Francisco hospital. The show lasted seven seasons. Also, a show called W*A*L*T*E*R was meant to be about Radar's life in St. Louis. Following the war, the character became a police officer. There was also AfterMASH, with several actors from the original show, but it failed to live up to the popular show The A-Team.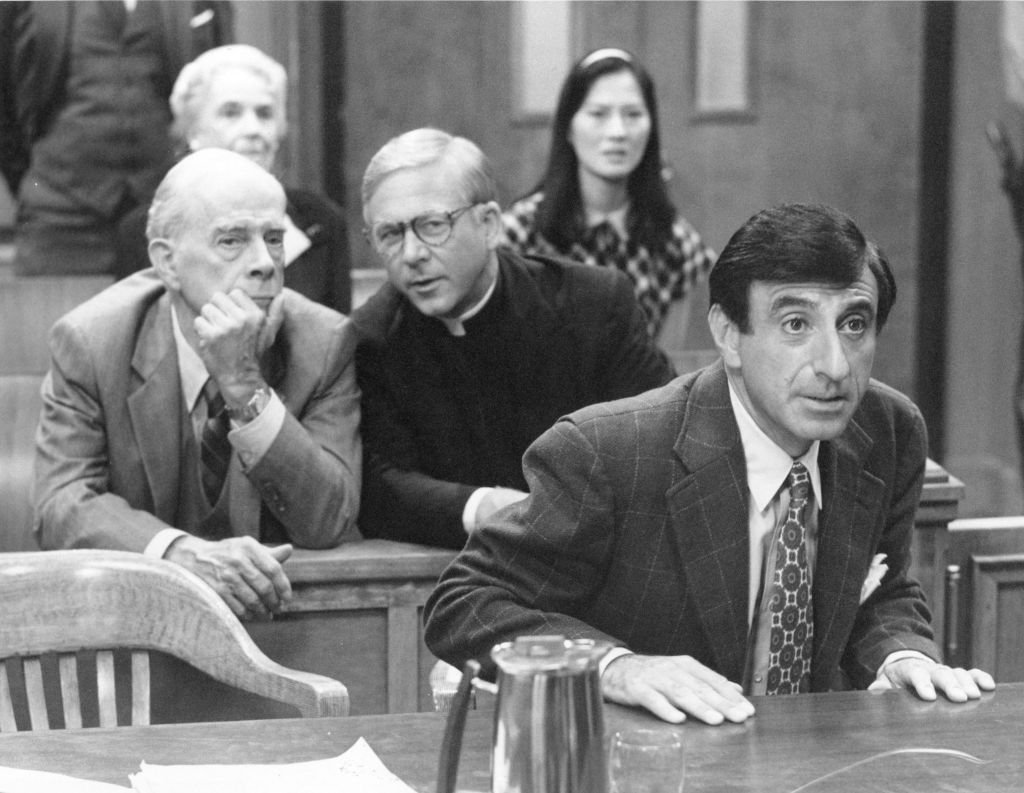 ---
Larry Gelbart's Pilot
This was briefly mentioned earlier, but let's delve a little deeper. Apparently, the pilot of the show was written in only two days, and Larry Gelbart was paid $25,000 for it. Not bad for two days of work! However, the writer of the book and the filmmaker were not big fans of the TV show. According to Robert Altman, the show,  "softened the anti-war and anti-authoritarian spirit of the movie." The criticism was pretty harsh, but as he made the film, he is more than entitled to his opinion about it.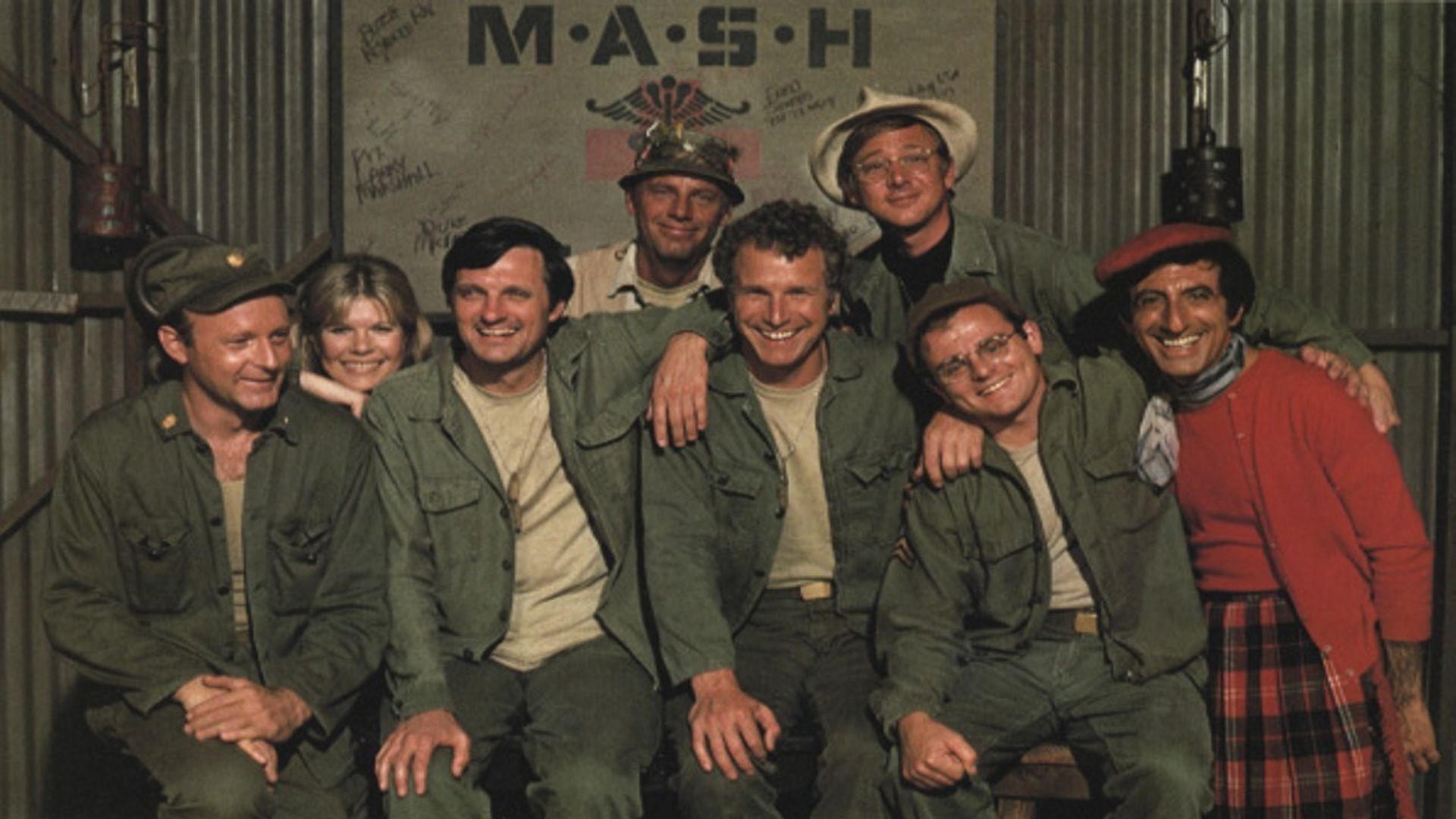 ---
3 Uses for a Dress
As we spoke about earlier, Klinger was a bit of a cross-dresser, and he once got a lot of love for wearing a wedding dress. Apparently, the dress was worn three times in the show by different people. Perhaps they wanted to save money? Klinger wore it when he married Laverne Esposito, while Margaret and Soon Lee also wore it at their weddings. We hope that they washed that dress properly!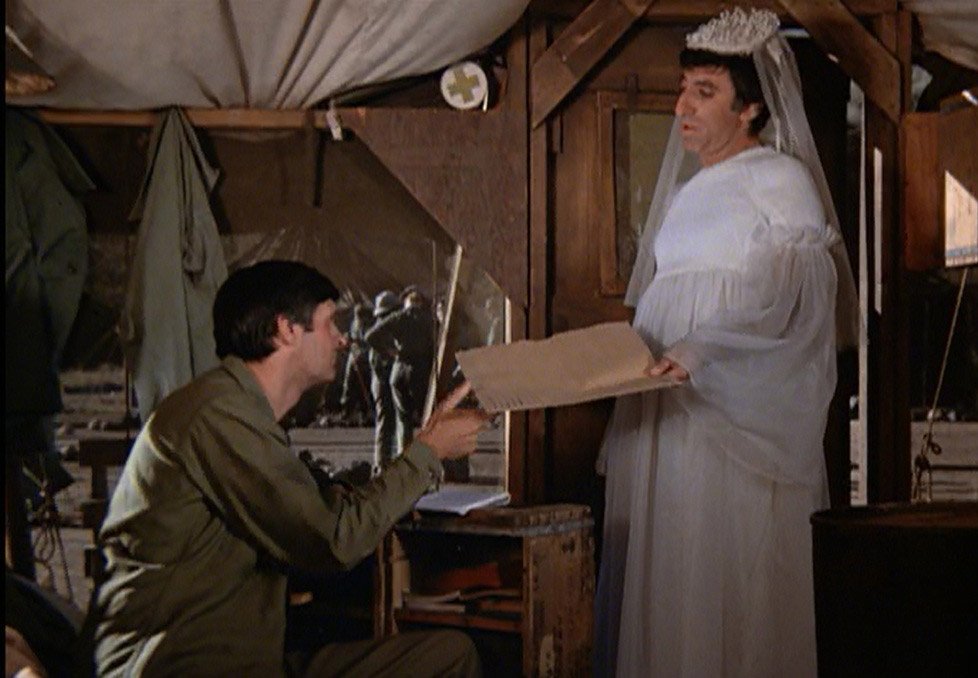 ---
Dressing With Style
Writers are usually inspired and creative people and those working for M*A*S*H were exactly that. One time, Klinger was in the Army and tried to get thrown out by wearing women's clothing as he tried to be disqualified. This was Lenny Bruce's idea as he was given a dishonorable discharge from the Navy for the same reason.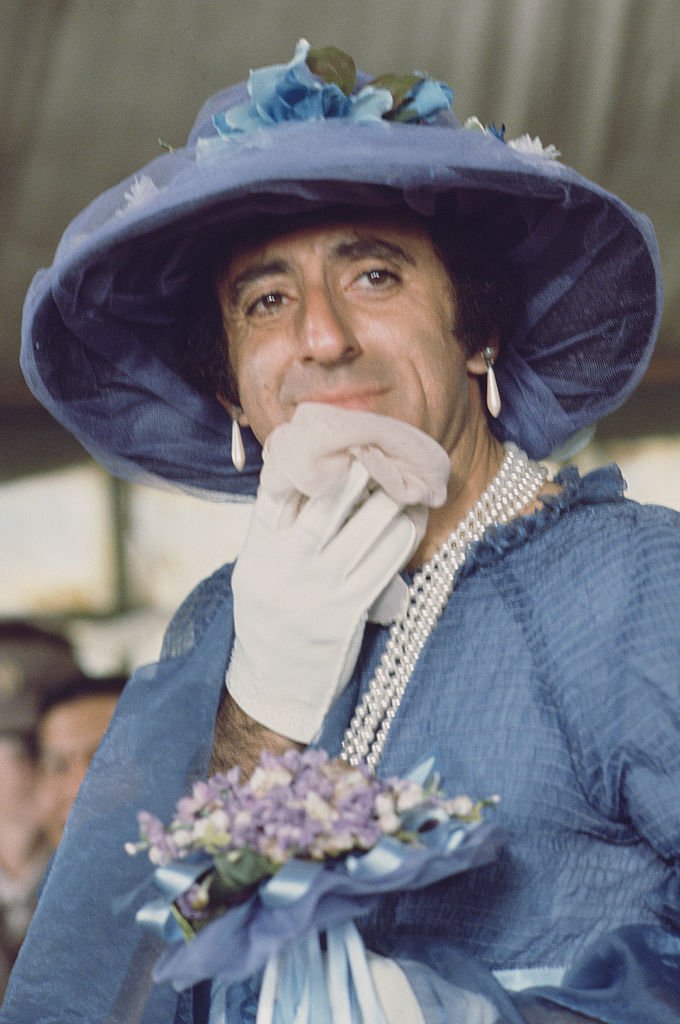 ---
Against All Odds
Taking criticism can be difficult for anybody, especially when it's something that you've put a lot of effort into. It can often make people crack under pressure - the influence of TV show critics often leads to mistakes, but luckily, M*A*S*H didn't go down that path. The show was criticized as it looked like it was against the military. Actually, it was more of a critique, but the show was anti-incompetency and anti-bureaucracy, and not against the army itself, according to show's creators.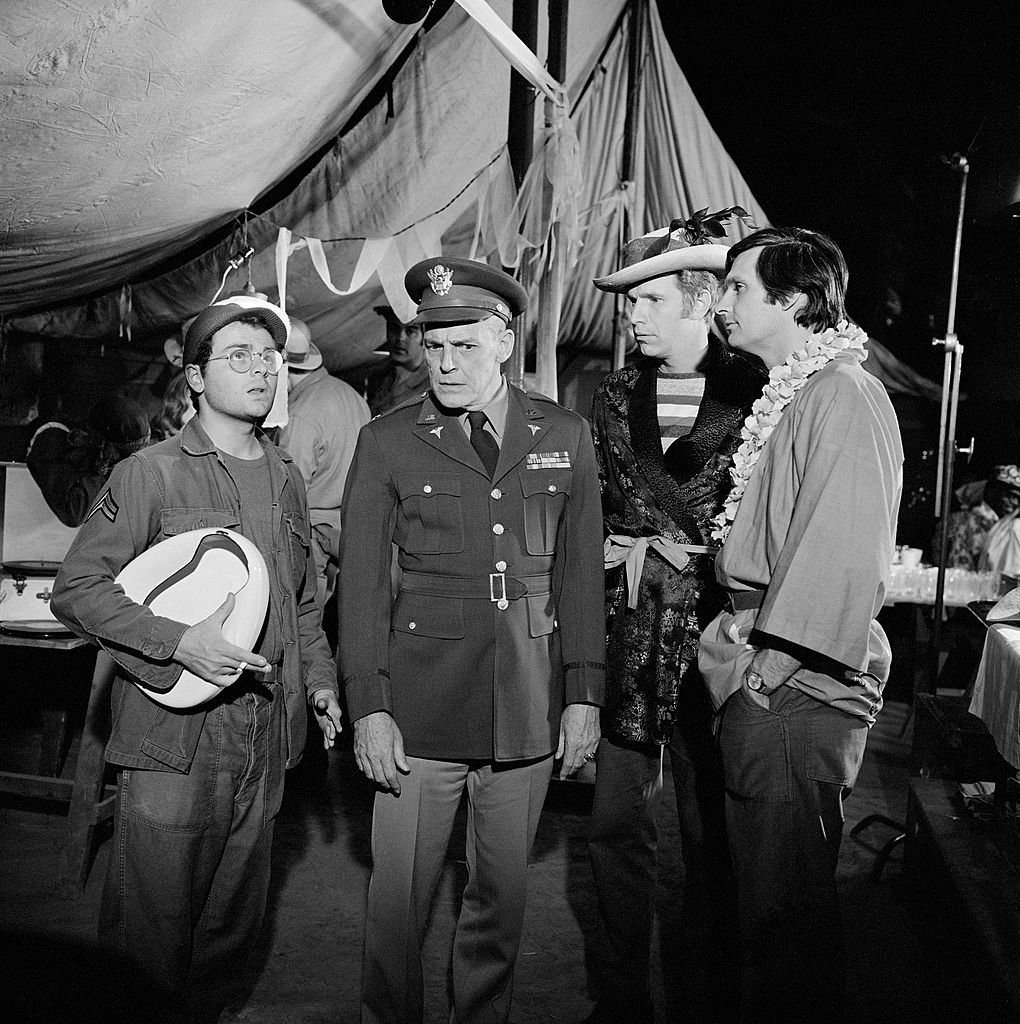 ---
Two Different Sets
There were actually two different sets used for the show: an outdoor set in Malibu, and an indoor set at Fox Studios. As they were filming the show, the indoor set had to be renovated to allow more outdoor scenes to be shot. Ultimately, outside scenes were shot in one of the sets, depending on where it made more sense.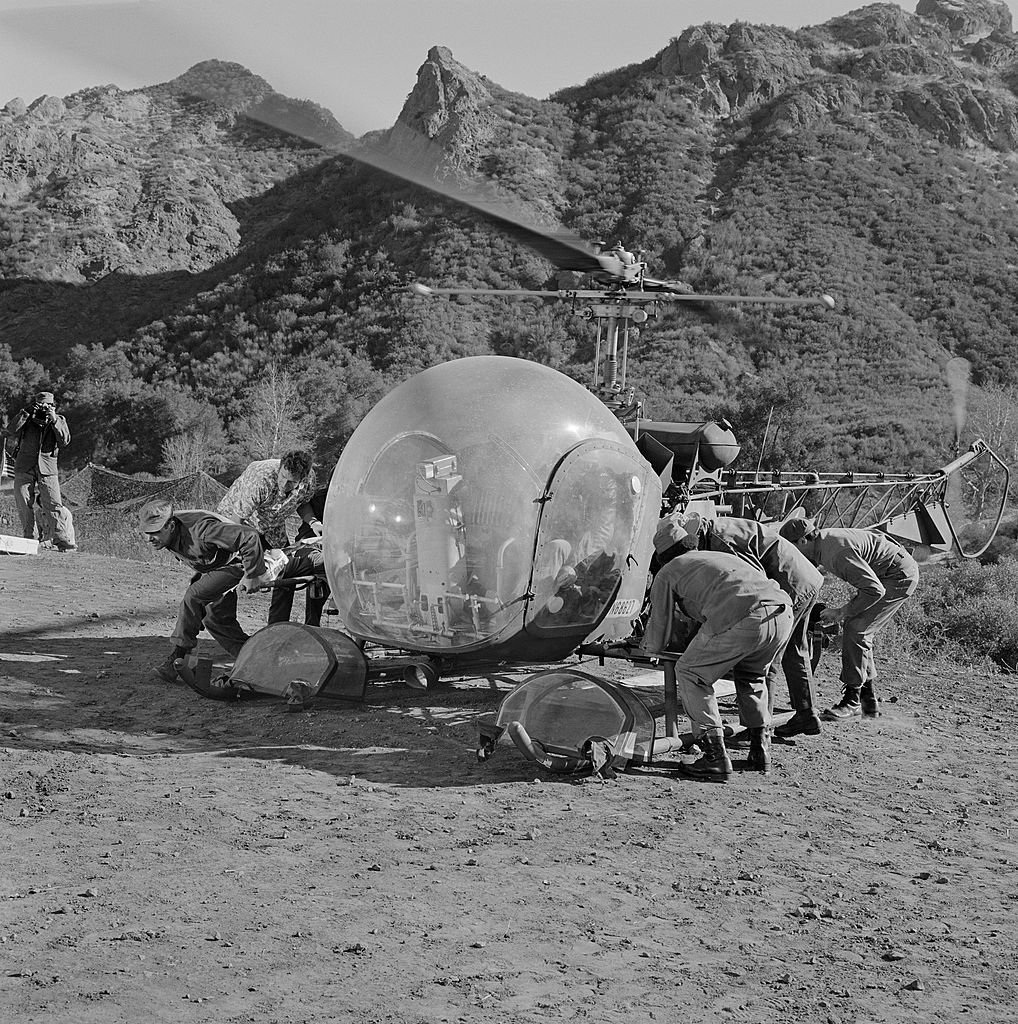 ---
A Reason to Laugh
At first, CBS said that it was compulsory for the show to have a laugh track, but the actors were against it. Although the show was pretty funny, a laugh track during the war just doesn't seem appropriate, does it? As shows used to have live audiences, CBS thought the laugh track was necessary so that viewers know when things are supposed to be funny. A critic later said, "canned laughter is intrusive at the best of times, but with a [program] like M*A*S*H, it's downright unbearable." Today, on the DVD version, there is an option to turn off the laughs.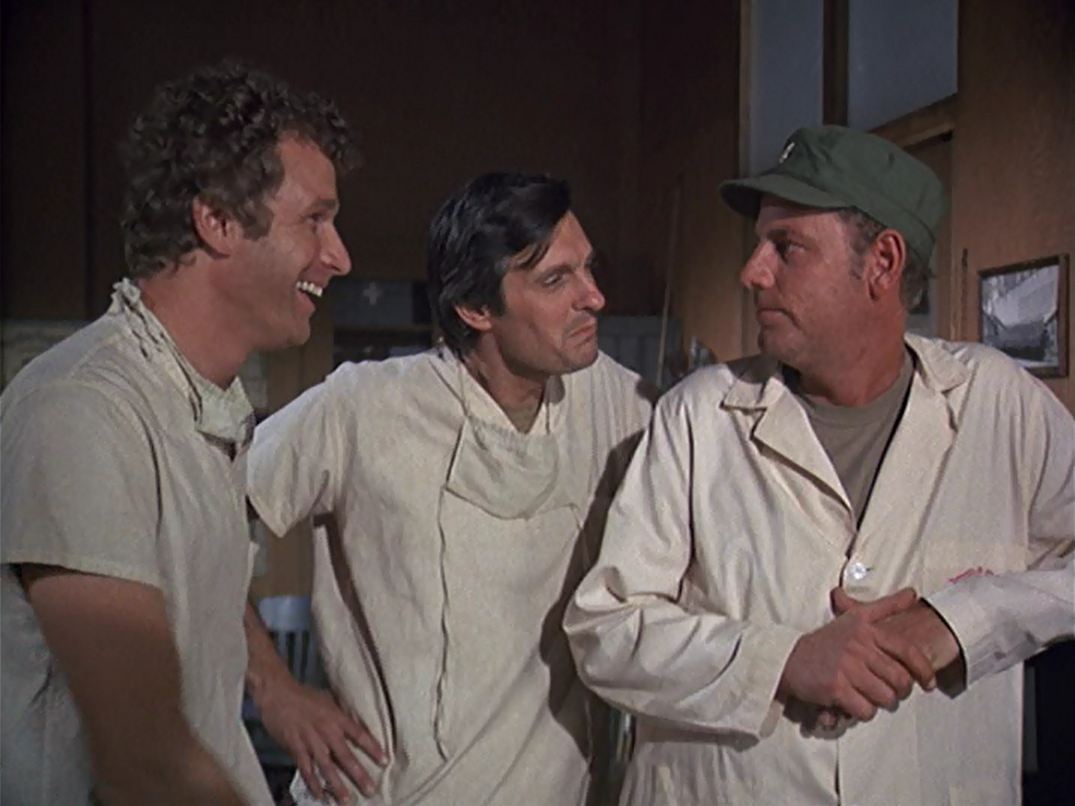 ---
"MASH: A Novel About Three Army Doctors"
Richard Hooker wrote MASH: A Novel About Three Army Doctors, and this is the book that inspired the beloved show. After being in the army, Hooker wrote the novel based on his time in the Korean War. Only four years after the book was published, M*A*S*H was created. Hooker went on to write two more novels, but of course, his first one got the most attention as it inspired a TV show that went on for eleven seasons. There had to be something about the novel that drew the creators of M*A*S*H to it. Thank you, Hooker.
---
Only One Korean in the Whole Crew
As there weren't a lot of Korean actors around, producers hired people of different Asian nationalities to play the role of Koreans. There was a mix of different Asians in the series, but they all played the role of a Korean. Among them was a Chinese-American, a Japanese woman, and a Japanese American. Only one of the actors was actually of Korean descent. Hollywood was not very diverse back then, and even today, there aren't many Korean actors.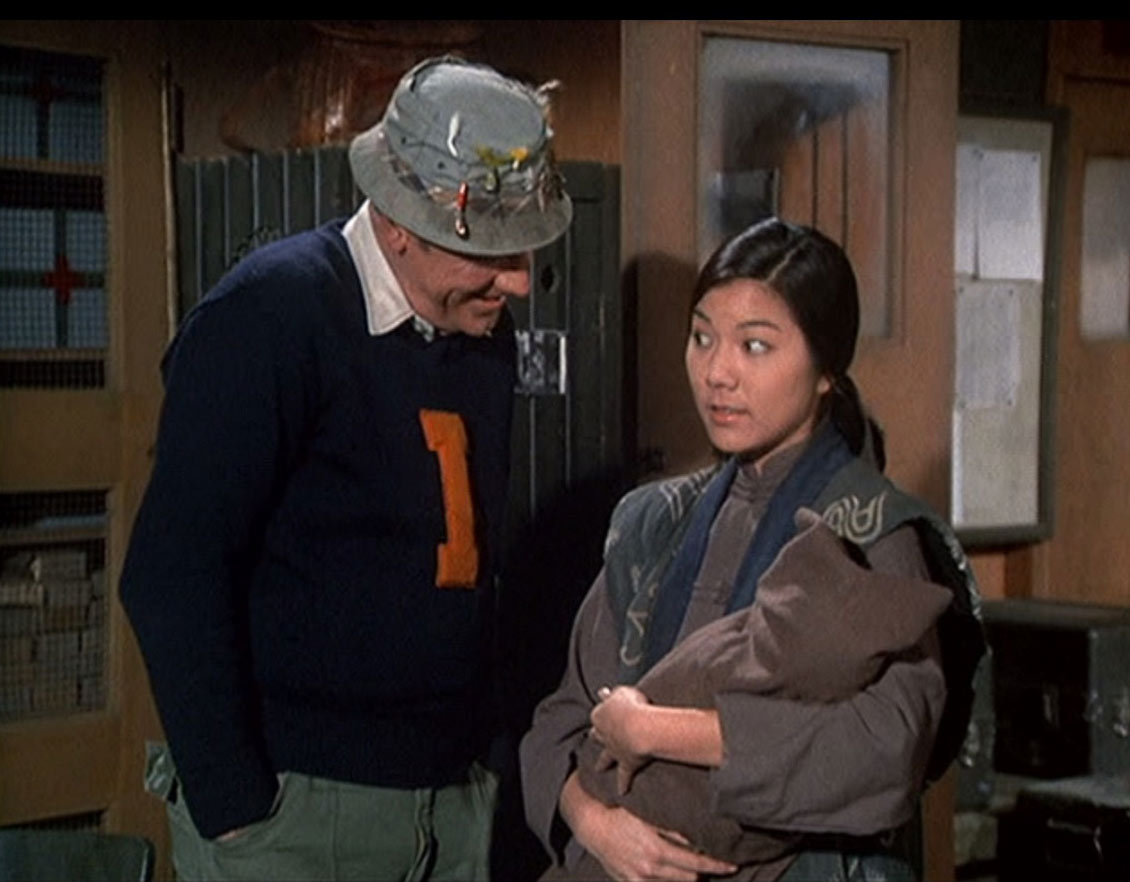 ---
Harry Morgan as Colonel Potter
Harry Morgan, who played the part of Colonel Potter on M*A*S*H, was really infatuated with his character. On his desk, he put a photo of his character's wife, but this was actually a real photo of his wife, Eileen. Before starring in M*A*S*H, Morgan acted in movies like High Noon and Thunder Bay. He joined M*A*S*H in its third season as he replaced McLean Stevenson.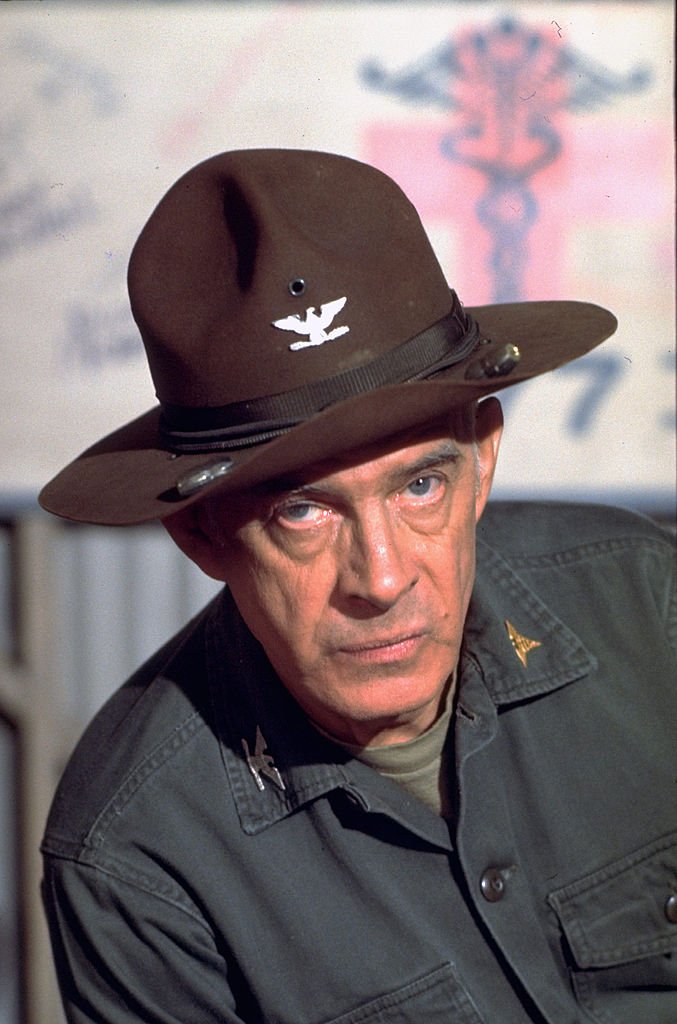 ---
Major Winchester III
David Ogden is famous for playing the role of Major Charles Emerson Winchester III, starting in the show's sixth season in 1978. Winchester was cast to replace Frank Burns, and while he also had as a similar snooty demeanor, he was much nicer behind the scenes. After the war, Winchester got a hospital job in Boston. On the 3rd of March 2018, David Ogden died at the age of 75.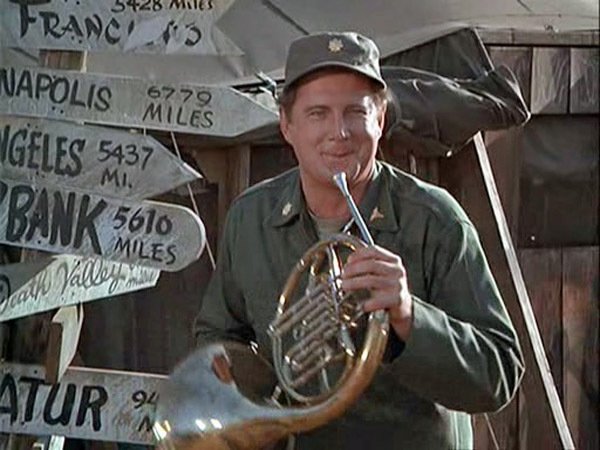 ---
What Happened to Them?
Before playing the role of Radar, Gary Burghoff was involved in music. He was a drummer in a band called The Relatives, sharing the stage with the beautiful Lynda Carter. The two stayed friends, and Burghoff actually helped the popular actress land a role on M*A*S*H. So, you could say that there would be no Wonder Woman without Gary Burghoff. When the show ended, Burghoff stopped acting to pursue his childhood love for animals. Combining this with his natural artistic skills, Burghoff became a successful, full-time wildlife painter.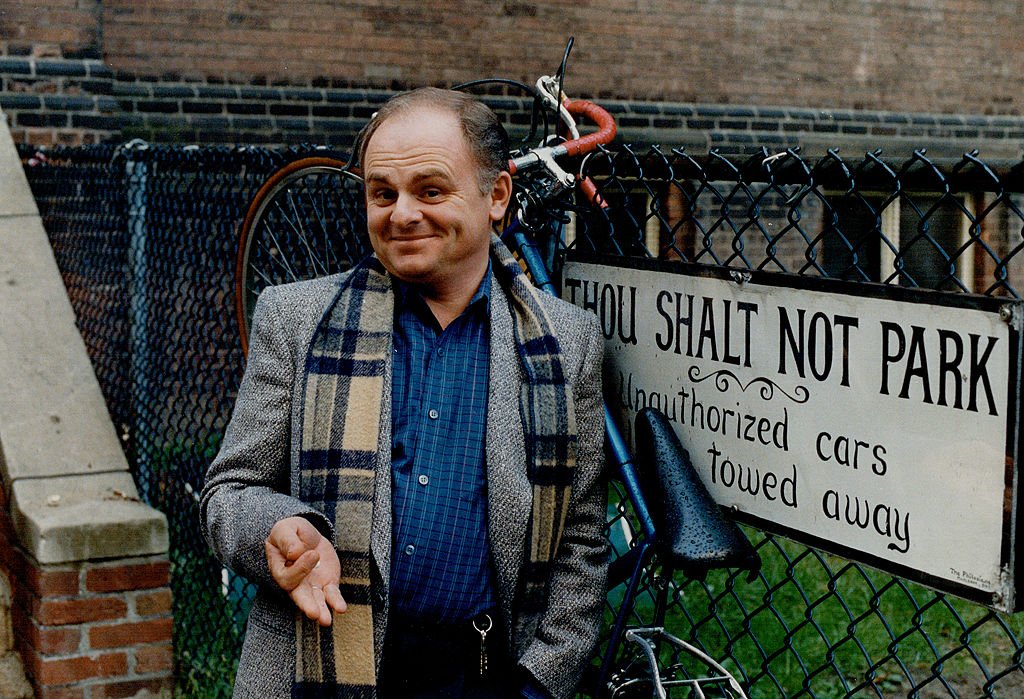 ---
Alda Was the Heart of the Show
We have spoken about Alan Alda quite a bit, but let's get back to how important he was to the show. How many episodes do you think he has written? Well, the answer is thirteen. In addition, he directed a total of thirty-one episodes. The legendary Alda was the first person ever to win an Emmy for writing, directing, and acting on the same show. This is not an easy feat, but Alda did it like it was a piece of cake. And that's why he's considered one of the most talented people ever in the film industry.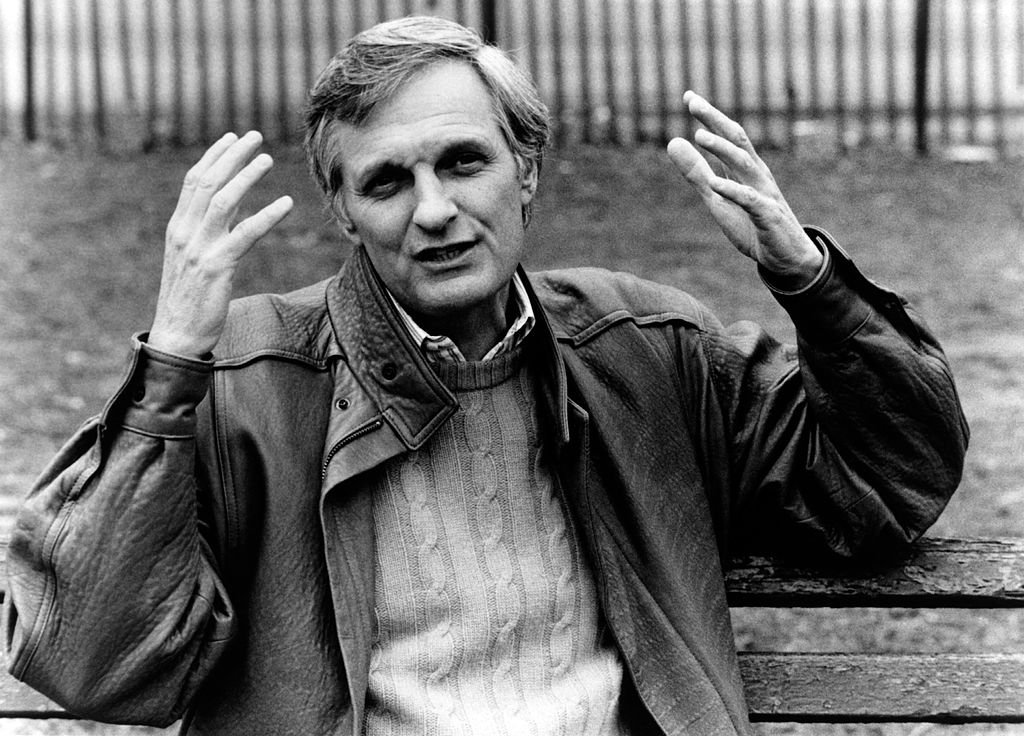 ---
The Publicity Was Expensive
It cost a whopping $30,000 to advertise the show when it first began. That's a lot of money. We can only assume that the creators hoped that the show would make the $30,000 back, along with profit, of course. As the show became extremely popular, it surely did. Remember how we spoke about the finale, and how it set a record? How much do you think was spent on advertising the finale? Well, the correct answer is a little less than half a million dollars.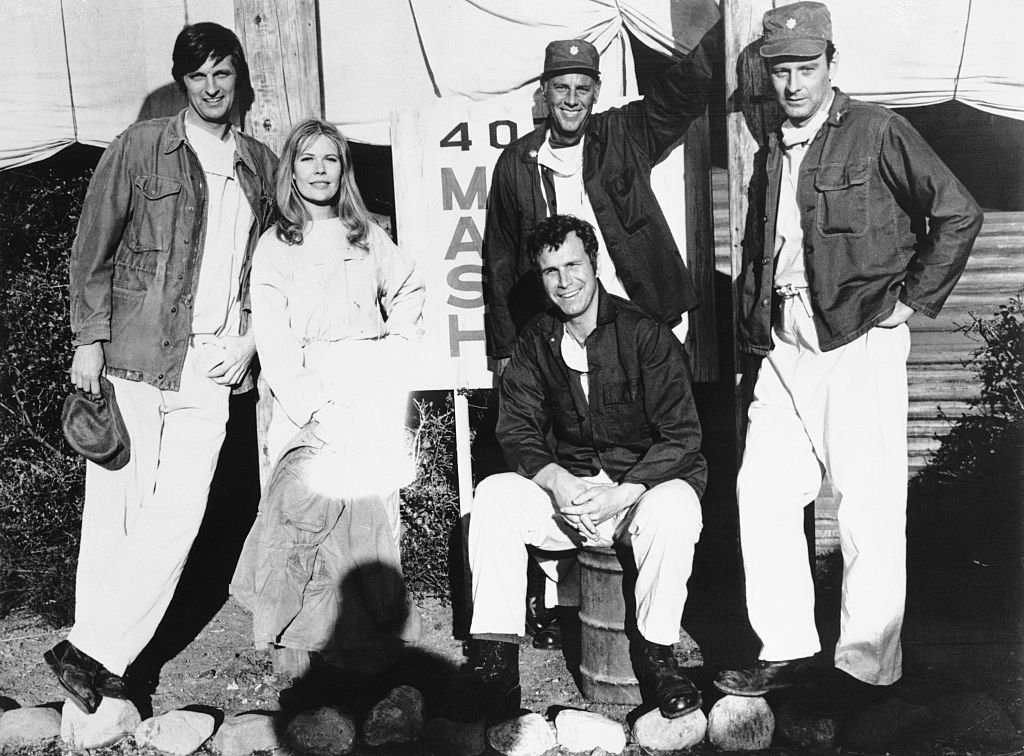 ---
Both Actors Died From the Same Condition
M*A*S*H experienced a strange crossover between actor Mclean Stevenson and Roger Bown; Stevenson, who played the part of Lieutenant Colonel Henry Blake, left the show to pursue other opportunities. After the show, his career plummeted, and M*A*S*H crew members ridiculed him for it. Roger Bowen played the part of Henry Blake in the 1970s M*A*S*H movie, and in a strange coincidence, they both died of a heart attack the same year, within a day of each other.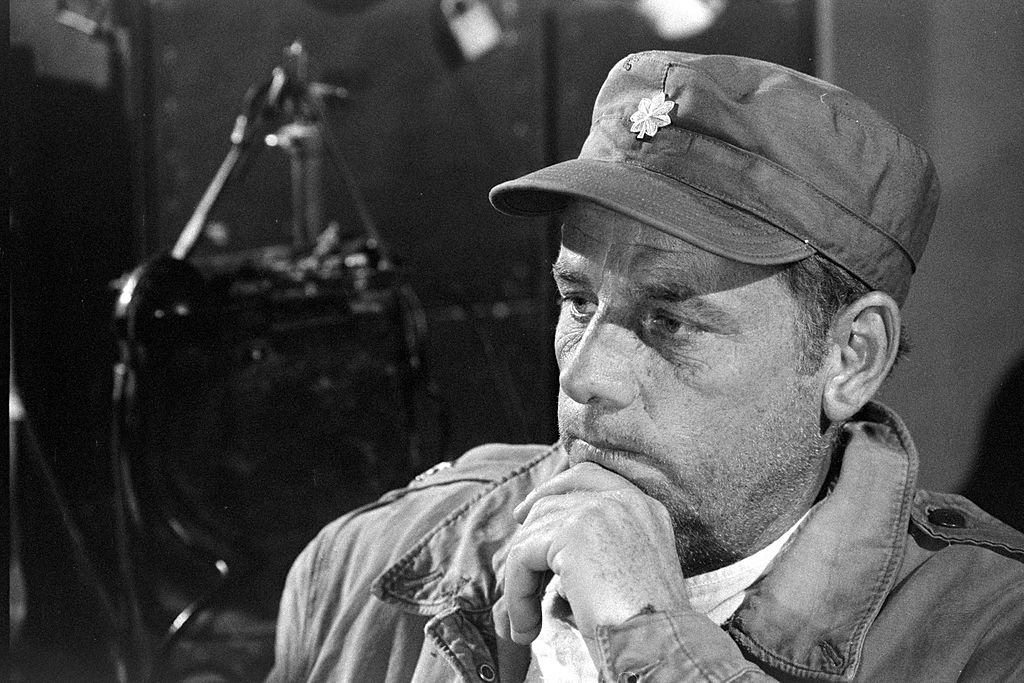 ---
Robert Klein Was Supposed to Be Trapper John
Comedian Robert Klein turned down a great opportunity, as was offered the role of Trapper John, but he had to refuse as he was focused on his stand-up and comedy. That doesn't make him crazy, it just means he's someone that knows what he wants. He simply had another vision for his life.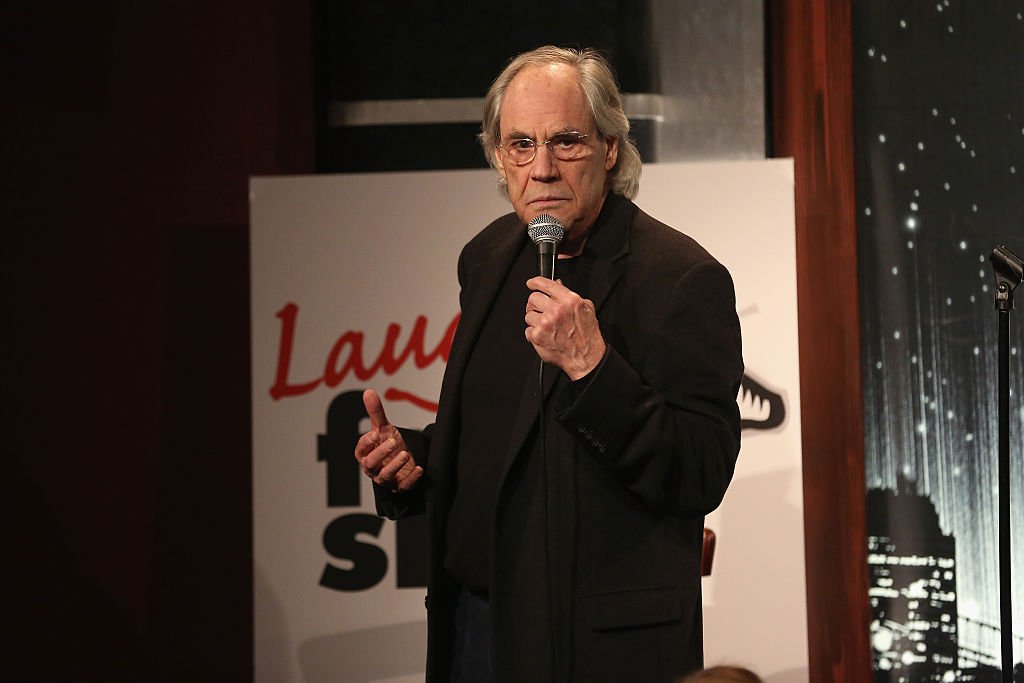 ---
What Was the Name of That Nurse?
To depict the reality of war, many nurses were cast on the show, but they didn't stay very long. They didn't have significant parts, so writers gave them bland names. For the names, the writers were inspired by names from the phonetic alphabet. Kellye Nakahara, who was often simply called Nurse Kellye, also appeared under different nurse names, such as Nurse Yamato, Nurse Charlie, and Nurse Able. In the eleventh season, she finally spoke for the first time as she argued with Hawkeye.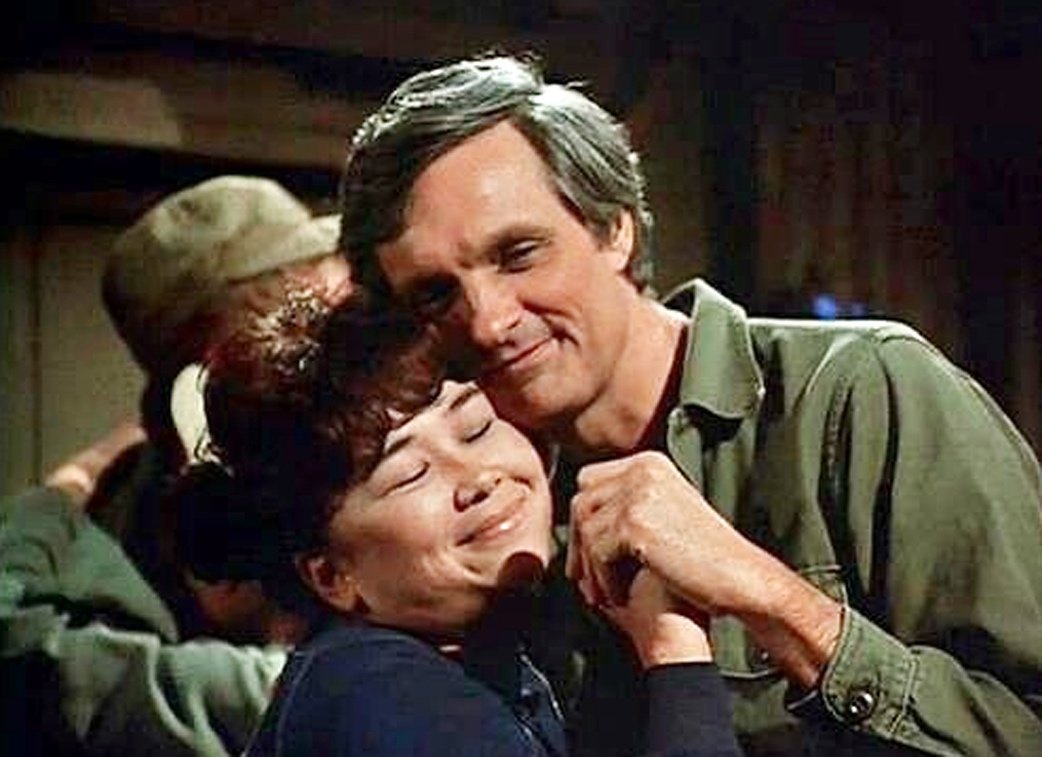 ---
Easter Eggs
Often, when something is created based on something else, there are little Easter Eggs paying homage to the original. In the case of M*A*S*H, there is a hat worn by Alda in the opening credits, and this is the same hat worn by Donald Sutherland in the movie. The hat was never shown again in the series, other than in the credits.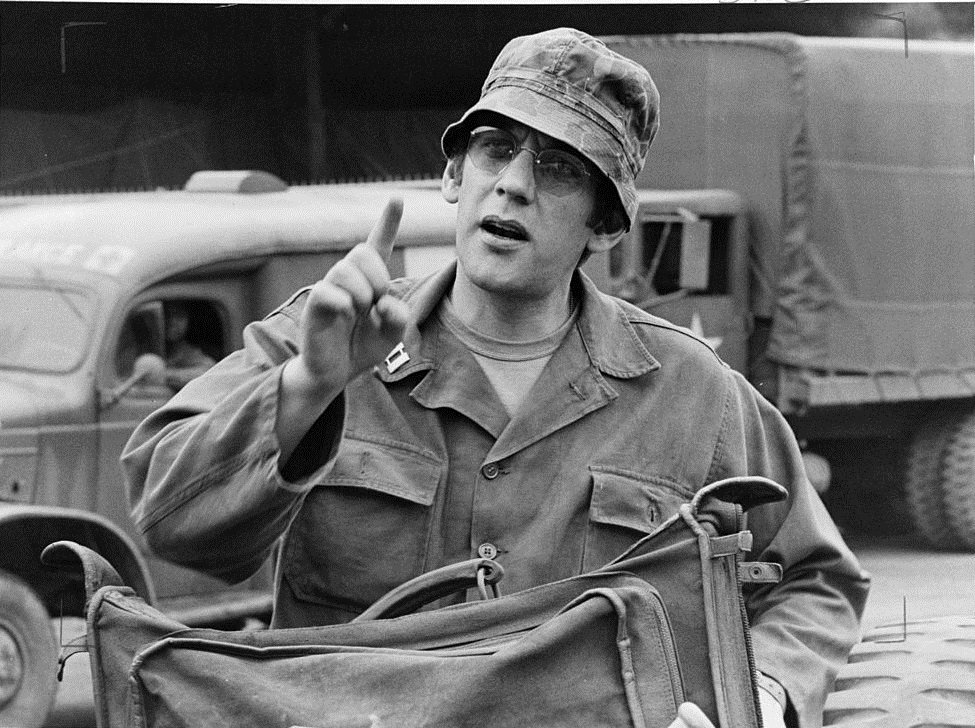 ---
It Was a Tough Decision
Shows end for many reasons. Sometimes, the ratings are too low, or the writer simply doesn't want to work on it anymore. In the case of M*A*S*H, a democratic vote decided the show's future. Most of the cast members wanted the show to end, but those that didn't - they ended up appearing on afterMASH in 1983. That's not the most conventional way to end a show, right?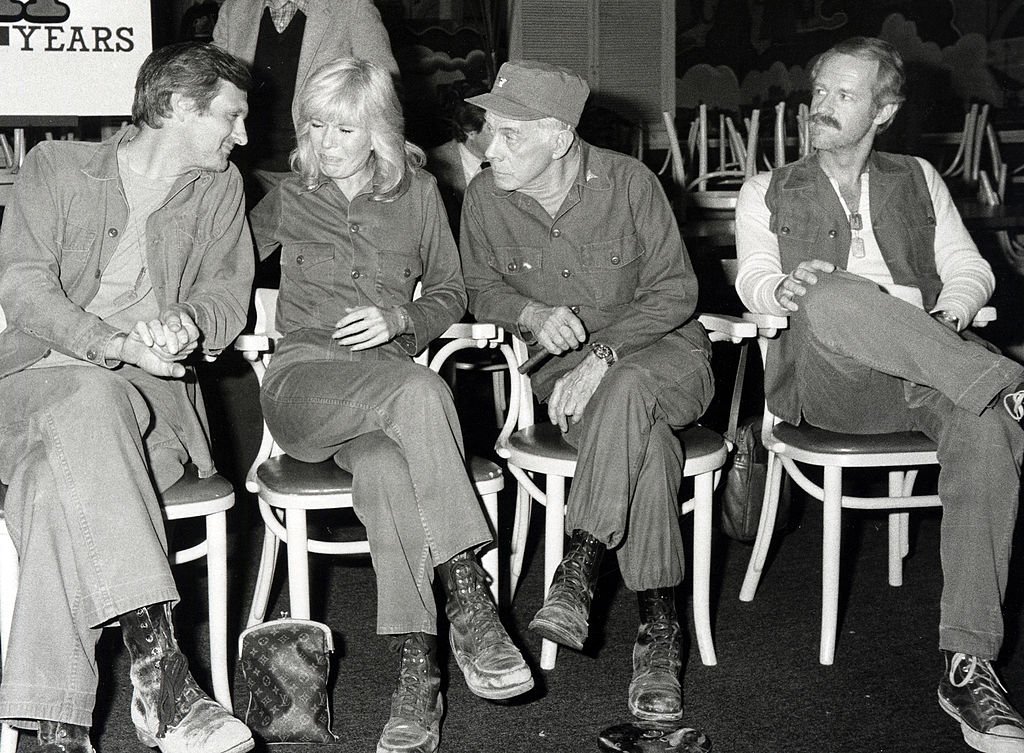 ---
It Wasn't Easy
M*A*S*H was a huge hit, but it nearly wasn't. It was the first military drama of this type, and although it represented what was actually happening in the world, audiences did not immediately click with it. Larry Gelbart, the producer who wrote the pilot in 48 hours, lived in the UK at the time, and he had never been to Hollywood. After watching Robert Alman's film, he was inspired to write M*A*S*H. The movie was not as popular as the TV show, and many fans didn't even know it was based on a movie.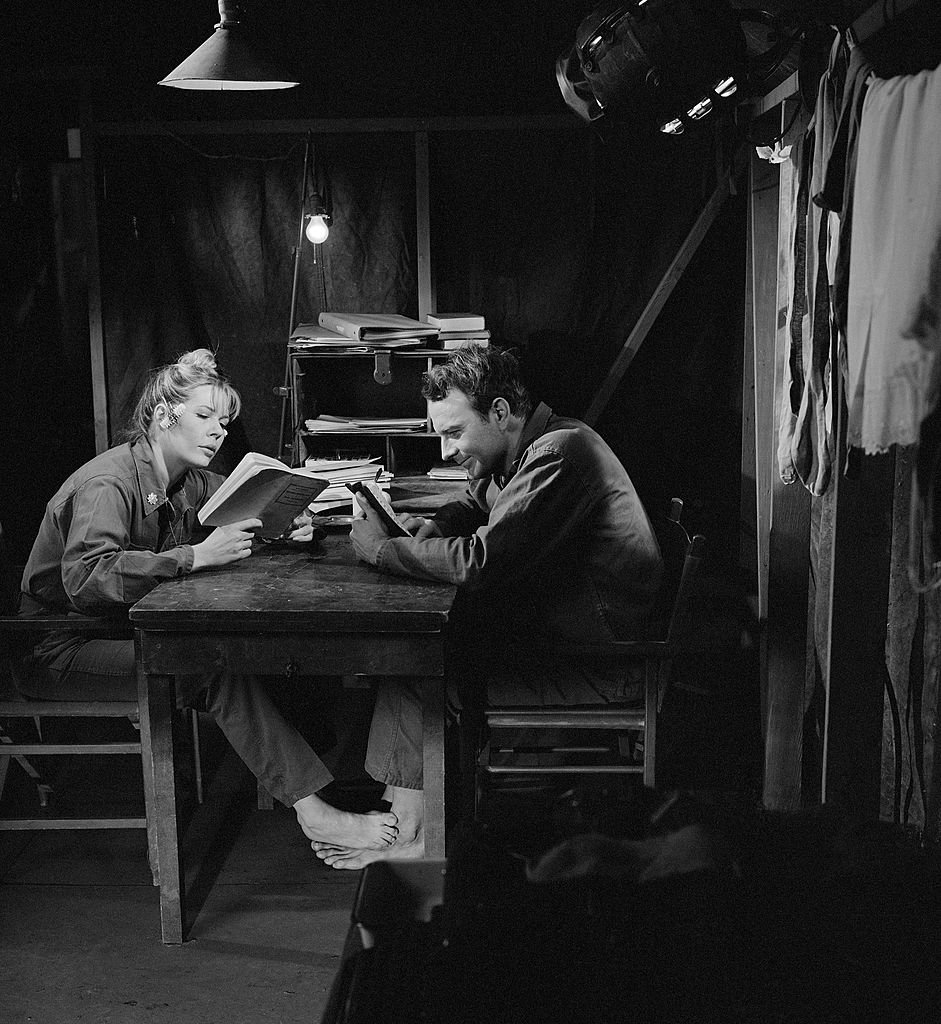 ---
A Very Realistic Show
Throughout the eleven seasons, the network only rejected one episode, which is impressive for a controversial show like M*A*S*H. The episode that was rejected had soldiers competing for who could return to the United States, but it was considered too unpatriotic to be included in the show. In reality, the show was very realistic, as many American soldiers did, in fact, wanted to go home. War is always a highly controversial topic, and many Americans at home did not agree with it at all. There was intense pressure for the creators of the show to try to be marketable but also tell an authentic story at the same time.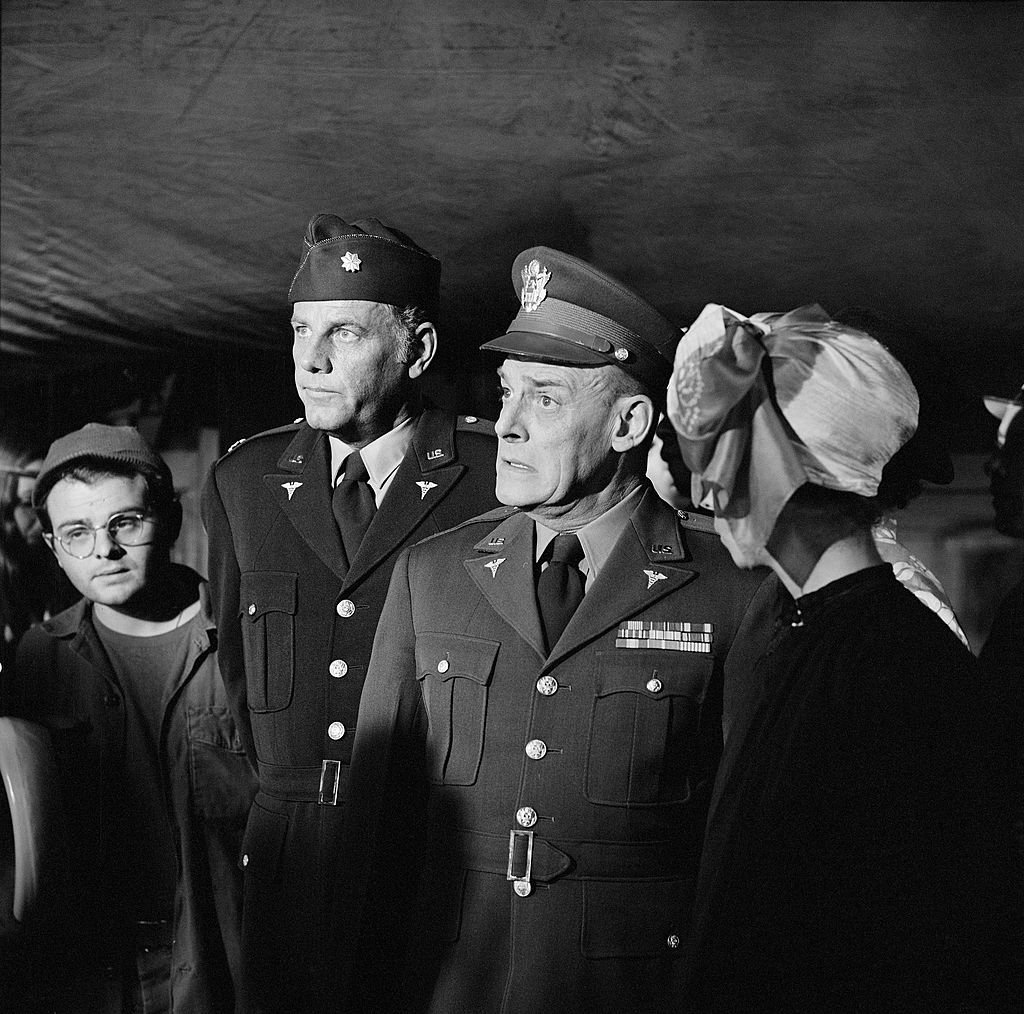 ---
Before Becoming Big Stars
While M*A*S*H helped kickstart the career of many actors, some guest stars also gained popularity. Before becoming big stars, John Ritter, Laurence Fishburne, Patrick Swayze, and many more, all appeared on the show. Ritter played the role of a recovering soldier who goes crazy during his treatment and takes a hostage. Fishburne, on the other hand, was in a controversial episode where a racist commander is put on the spot for sending African American soldiers to the most dangerous battles. Swayze was a terminally ill patient, and sadly, it happened to him in real life, as he died of pancreatic cancer in 2009.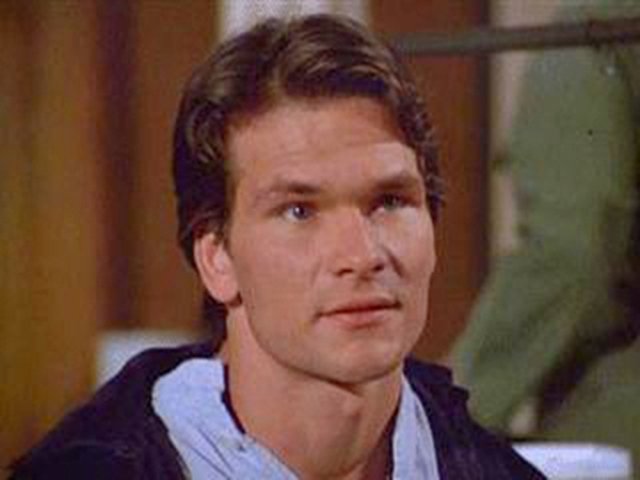 ---
Hawkeye Avoided Guns
Hawkeye absolutely hated guns. Although the army had regulations, Hawkeye would never have a pistol on his side when he was Officer of the Day. Potter tried to convince him to have a pistol on him, and the latter did not comply gracefully as he shot rounds into the sky. It must be really hard to be openly against guns and be drafted into the military. Thankfully, Hawkeye was a surgeon and not a soldier, so his role was to save lives and not end them.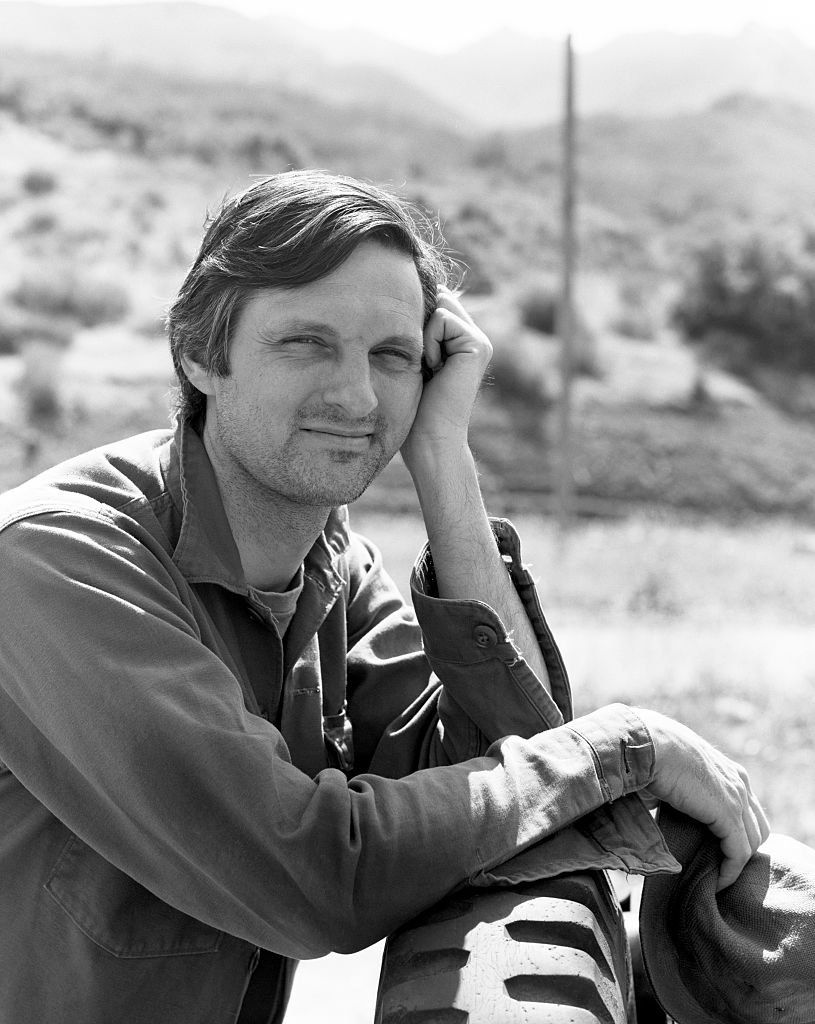 ---
The Cast Was Full of Ideas
At first, writers on M*A*S*H were open to feedback, but they got tired of the constant notes the actors gave. To get back at them, the writers decided to add unnecessary details to the script; one time, they made the actors wear heavy parkas as if it was the middle of winter when it was actually a hot summer day in Los Angeles. After this, notes stopped, but many cast members were not happy. Mclean Stevenson was so angry that he left the show, hoping to find success elsewhere.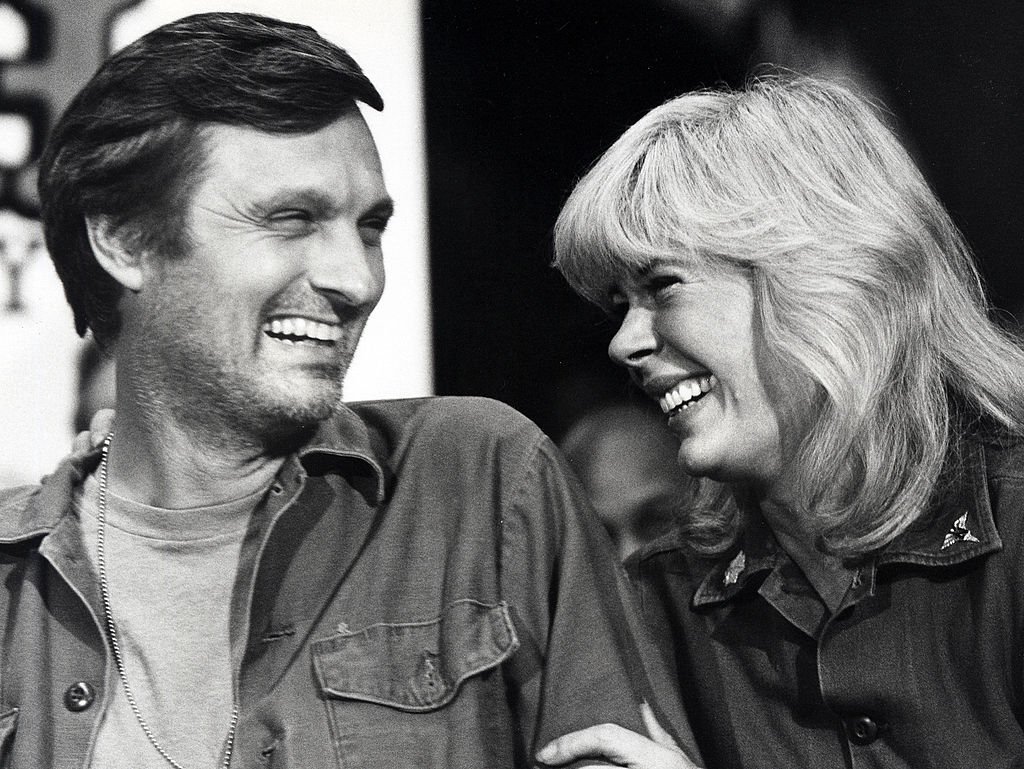 ---
Too Many Condecorations
War is very dangerous; many don't come back home because they die or were taken hostage. The lucky ones make it home without physical harm, but they do sometimes suffer from mental distress. If you get injured in the military but remain alive, you get awarded a Purple Heart Medal. But you can only get one. In the show, however, many characters are given more than one.
---
A Show to Remember
The longevity of the series shows how great it was. If you go through your TV guide, you will often see many re-runs of it. It's no surprise it broke a record for the series finale. This show is different from any other, and now, you are a true M*A*S*H master. This show will live on for generations, and we wonder just how long it will last.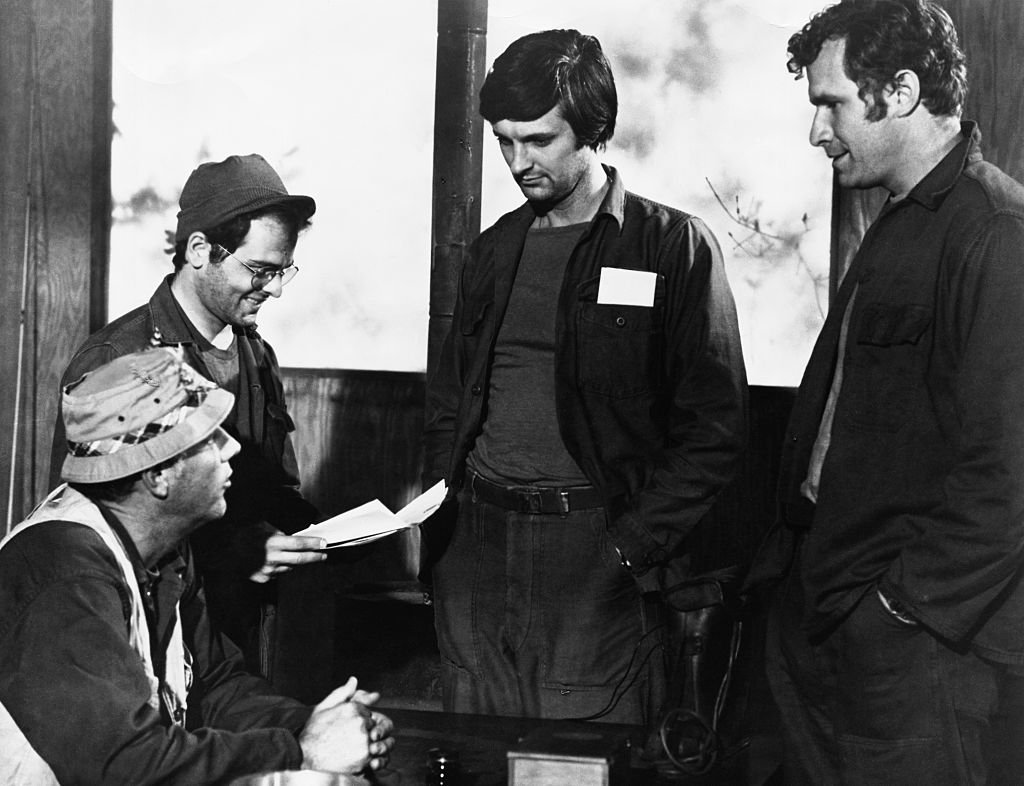 ---
Escaping From His "Contract"
When Wayne Rogers wanted to leave M*A*S*H*, he was told that this would be in breach of his contract. However, it turned out that he had never even signed a contract, helping him get out with no legal repercussions. Rogers, who had initially auditioned to play the role of Hawkeye Pierce, was not happy with how rude Pierce was. He asked if he could read for the role of Trapper instead, and he fit the role perfectly. When the show ended, Rogers was successful in the movie industry as an actor, producer, writer, and director.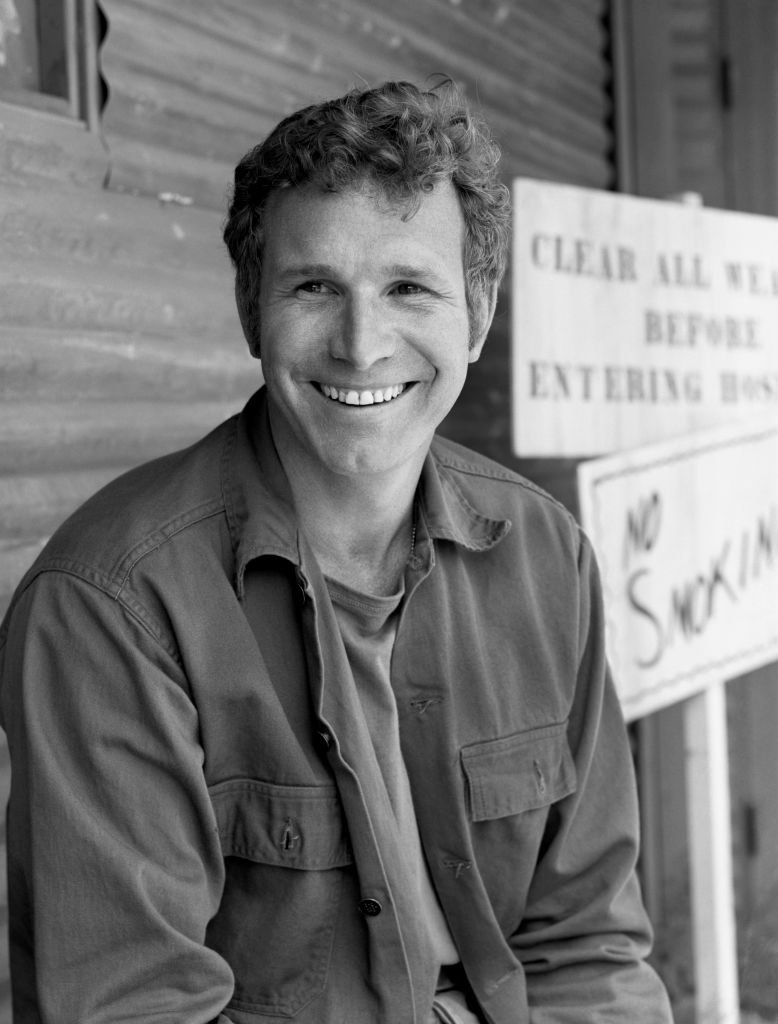 ---
Col. Potter Aggressiveness Problem
A long time after M*A*S*H ended, Harry Morgan made headlines again, but not for his role as Col.Sherman Potter. In fact, it had nothing to do with acting. In 1996, the actor was charged with misdemeanor spousal battery and faced jail time or a large fine. At the time, Morgan was 81 years old, and he was accused of beating his wife Barbara, who was seventy. The police were called to their house to find Barbara battered and bruised, and they arrested Morgan. Later, he was released on a $5,000 bail.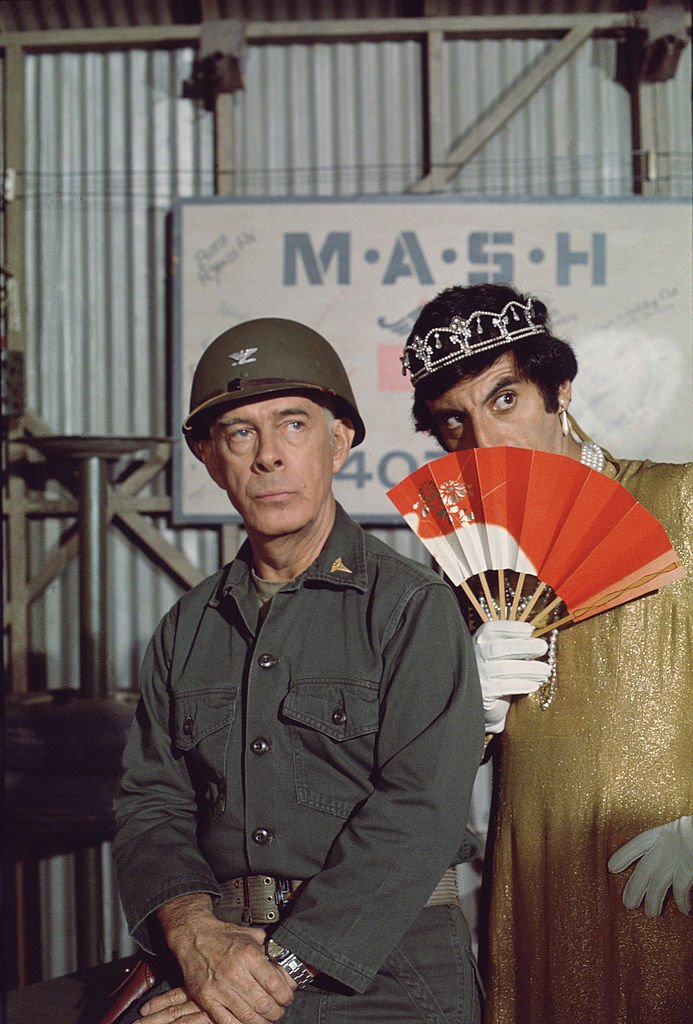 ---
William Christopher Played Father Mulcahy
William Christopher made an appearance on M*A*S*H, playing father Mulcahy, the chaplain of the 4077th. When the show ended, Christopher devoted a lot of time to raising awareness about autism. He feels very close to the cause because his adopted son Ned was diagnosed with the disease. Sadly, Christopher passed away in 2016, but he would be proud of the progress made in autism awareness since his passing.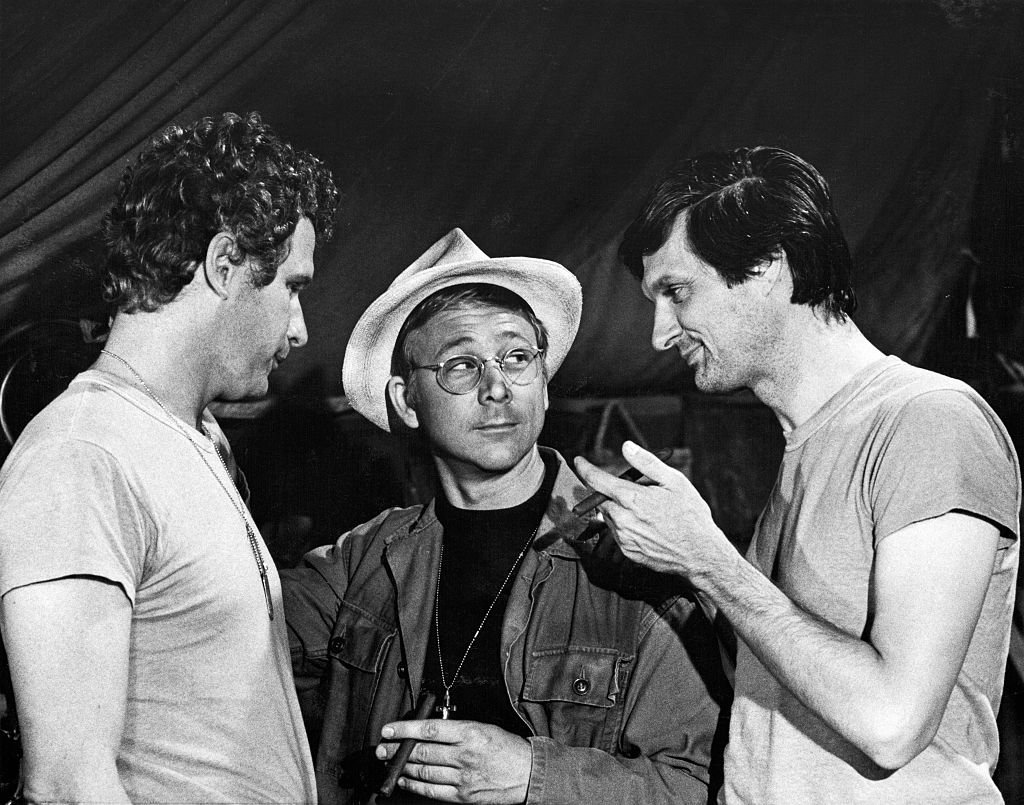 ---
You Can Even Visit "the Swamp"
You might remember that Hawkeye and Trapper John called their tent "The Swamp," which comes from the book the show is based on. According to the author of "MASH: A Novel About Three Army Doctors," "The Swamp" was what Hawkeye's friends from college used to call his dorm room. If you want to know what it feels like to live in The Swamp, you can! At the Museum of the Kansas National Guard and the Holley Museum of Military History in Topeka, Kansas, there are actual replicas of the tent.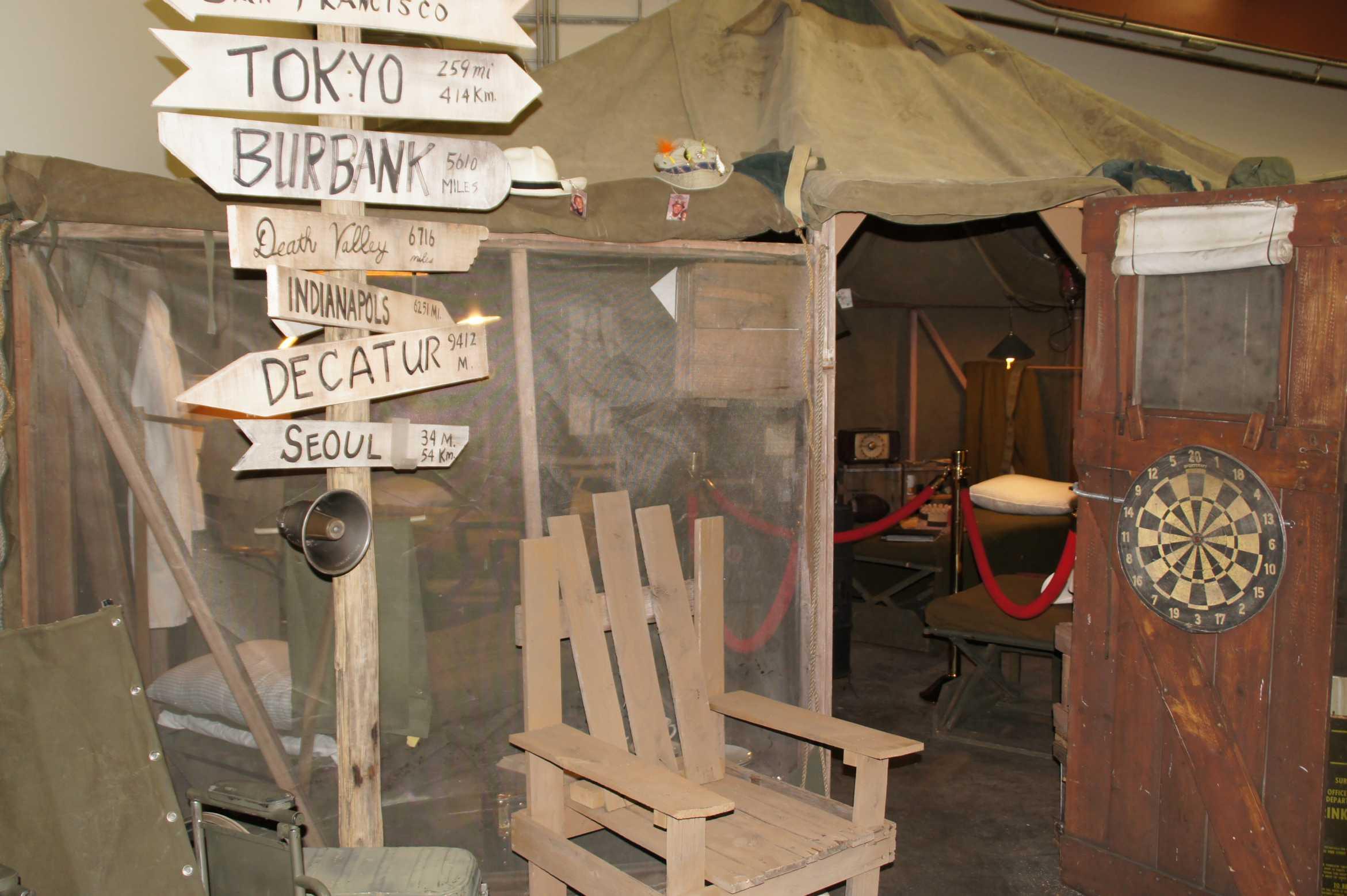 ---
Mclean Stevenson and Lt. Colonel Henry Blake
In real life, Mclean Stevenson was very similar to the character he played, Lt. Colonel Henry Blake. So, it was easy for him to play him, especially since Lt. Colonel Henry Blake was from Bloomington, Illinois, just like Stevenson in real life. Steven said: "I played my dad. My father was a country doctor, and he was 80 years old when he passed away."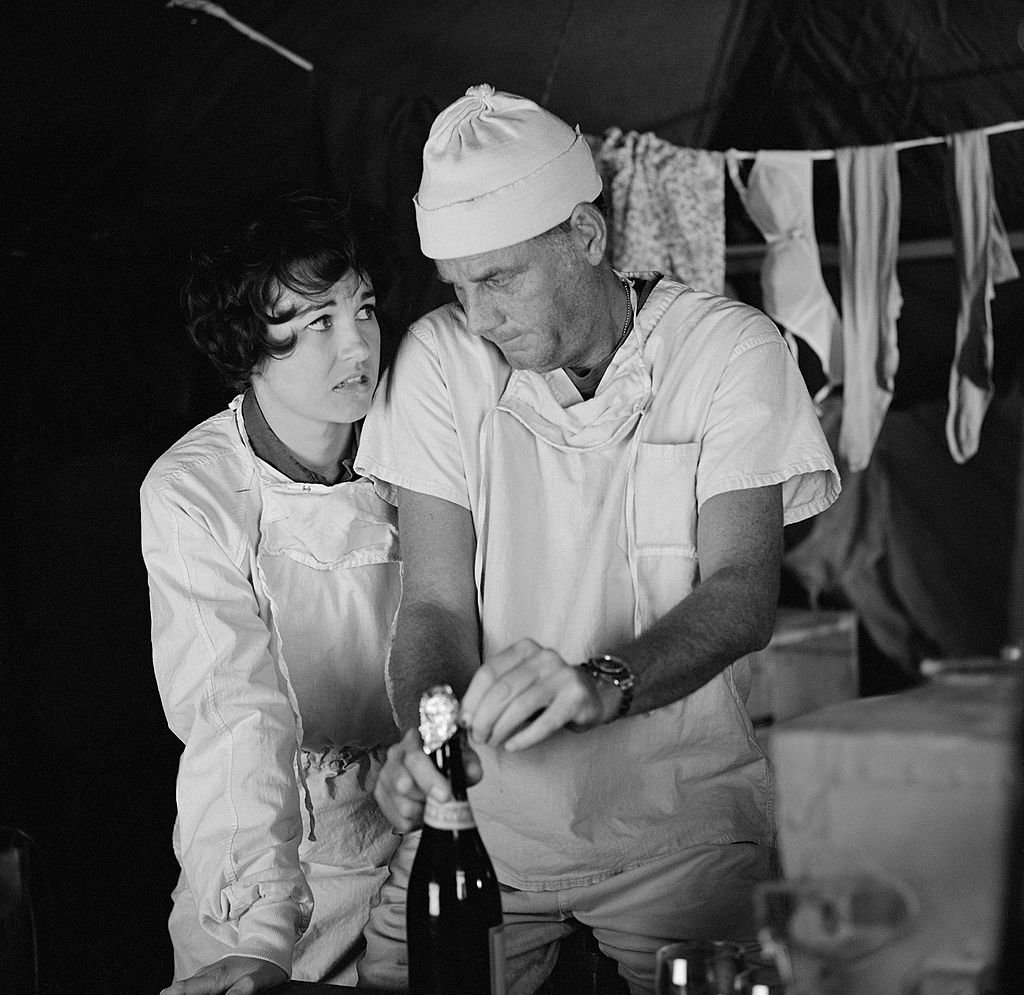 ---
It Was Time to Get Rid of the Dresses
Maxwell Q.Klinger was a cross-dresser for a while, but he couldn't keep this up forever. After Radar was honorably discharged, Klinger took on the role of Company Clerk. Farr may have been happy to change roles, as according to some sources, he didn't want his children to be bullied or made fun of because their father wore dresses on TV.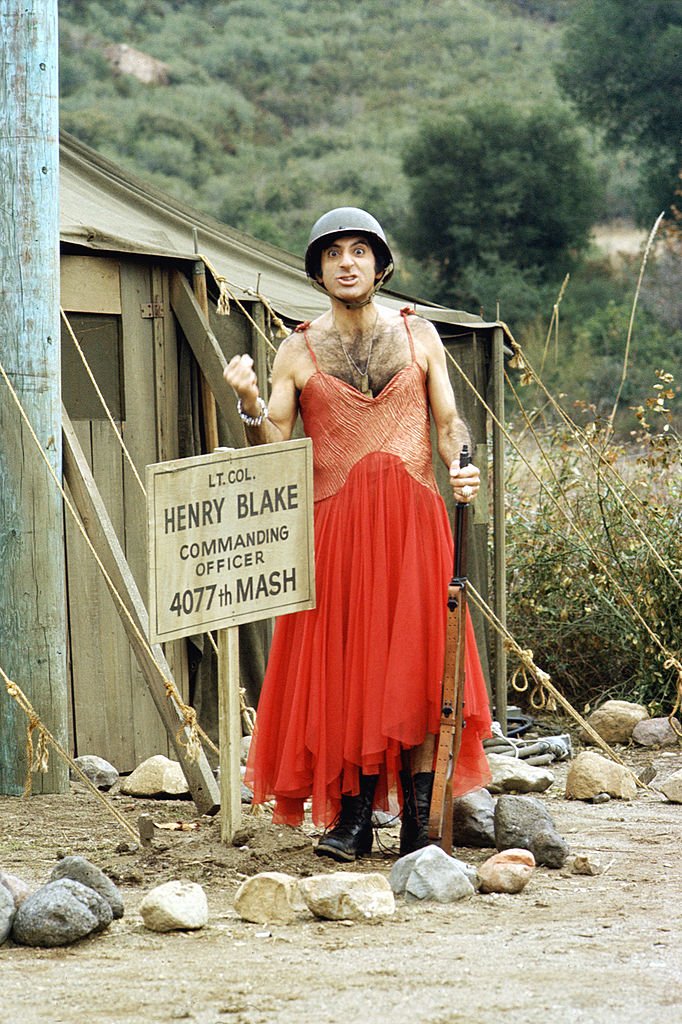 ---
Soon-Tek Had a Lot of Roles
Korean-American actor Soon-Tek was on the show many times, and in an episode titled "The Bus," he even played five roles in one episode! He also made a significant appearance in season eight's "The Yalu Brick Road." Aside from M*A*S*H, Oh had a successful acting career. He was cast in Stephen Sondheim's Pacific Overtures on Broadway, and you might have also seen him in MacGyver, Charlie's Angels, Magnum P.I., and Hawaii Five-O.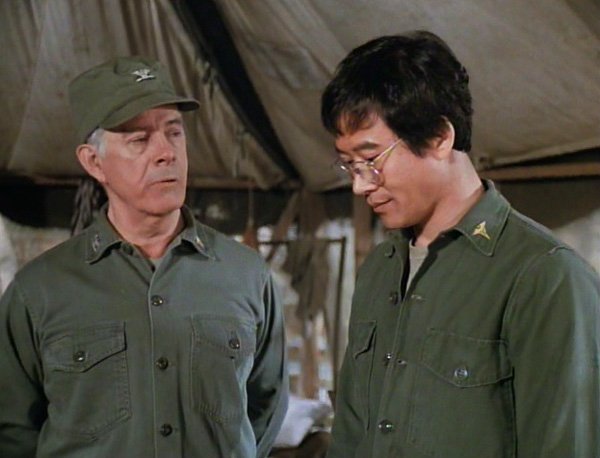 ---
Loretta Swit Played Major Margaret "Hot Lips"
How could anyone forget her? The role of Major Margaret "Hot Lips" was played by the beautiful Loretta Swit for all eleven seasons of the show. She was so great at the role that she was awarded two Emmys. Although it's been years since the show was canceled, Swit still receives fan mail from all over the world. Her favorite episodes are "Margaret's Engagement," "Hot Lips & Empty Arms," and "The Nurses." However, she has admitted that she never watches reruns of the show or any television at all.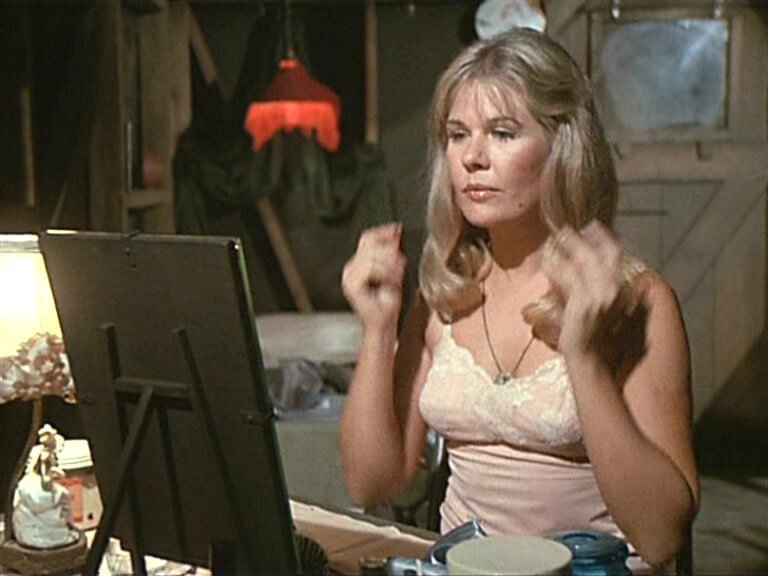 ---
A Lot of Baseball References
Just like modern shows like The Office, writers were inspired by real-life individuals to create the characters for M*A*S*H. In seasons six and seven, many of the patients were named after baseball players from the LA Dodgers and The Angels. Also, some characters were named after love interests, such as previous girlfriends. Actor Mike Farell even requested that his daughter on the show have the same name as his actual daughter, Erin.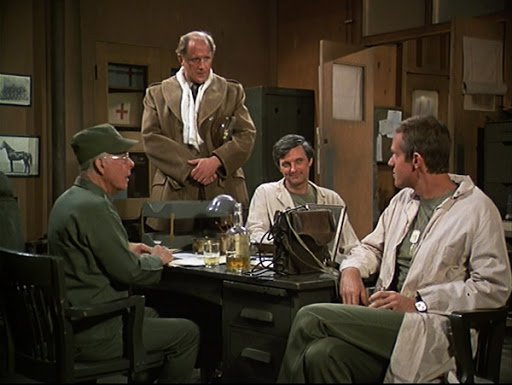 Source: Collider, Film Oracle, Two Red Dots, Definition, Do You Remember, Hollywood Reporter, TV, Biography, IMDb, Stereo Embers Magazine, War History Online, Hollywood Reporter, Hollywood Reporter, Oak Auctions, Wikipedia, Washington Post, Wall Street Journal, Malibu Creek State Park, Mental Floss, CNN, Legacy, Truth About Nursing, Alda Communication Training, Hidden Remote, Quote Catalog, Kansas Travel, The Famous People