The Tallest Women in Hollywood
What appears on the screen isn't always real! Perhaps a few camera tricks and angles might help in getting rid of the invariant overlays in cinema. But it isn't a big surprise when you discover that your leading man on screen is just 5'4"! However, this can sometimes go the opposite way too! These leading ladies of Hollywood are not just heartthrobs of the century but also the tallest towering beauties!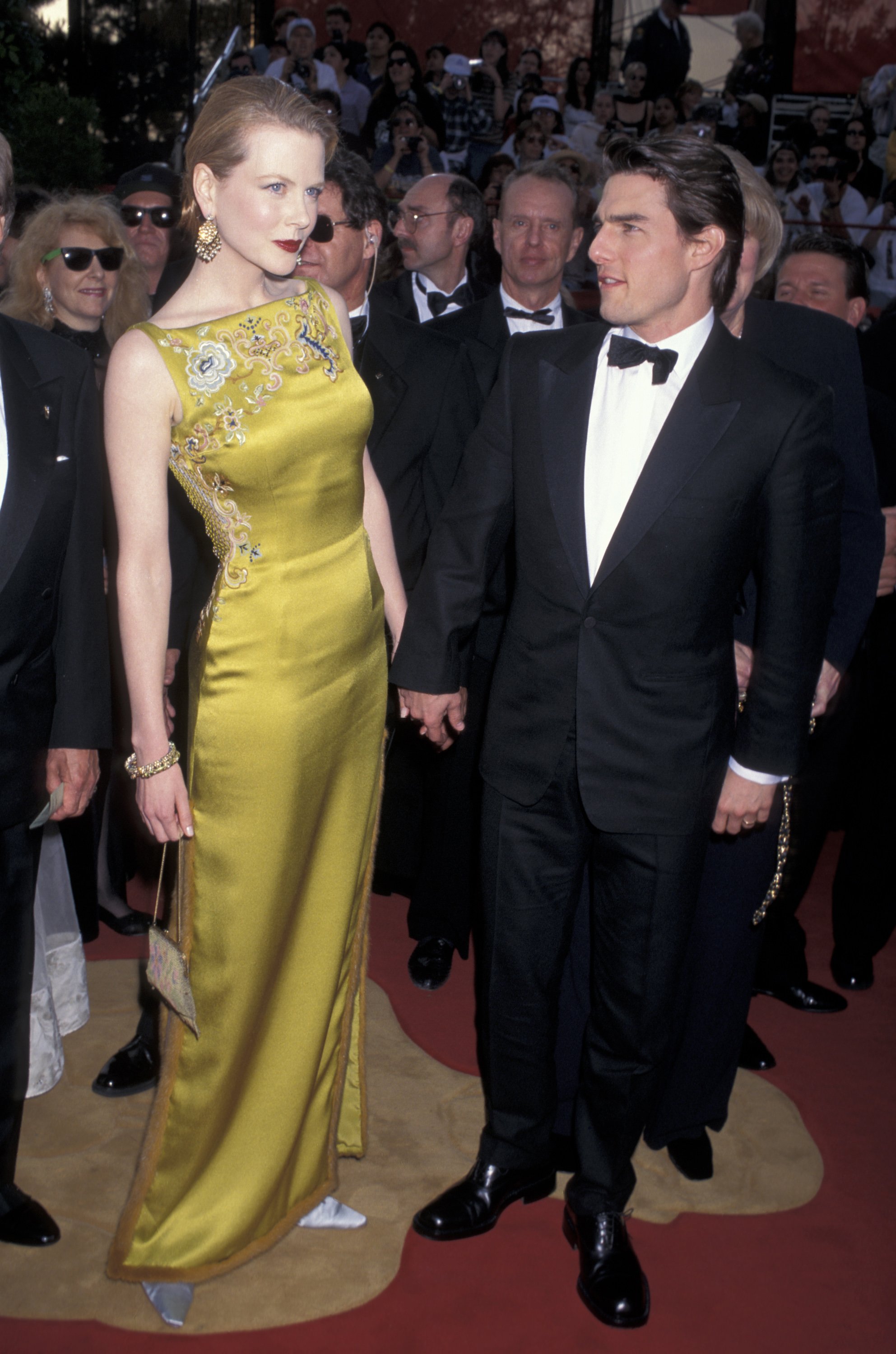 ---
Gwendoline Christie
Game of Thrones lovers will never fail to recognize the daring Brienne of Tarth. Gwendoline Christie personified the role by graciously carrying her 6 feet and 3-inch height. Having been a big name in the industry, Christie is beyond just a woman warrior in GOT. The Hunger Games and Star Wars star seems fully charged for a long journey in Hollywood!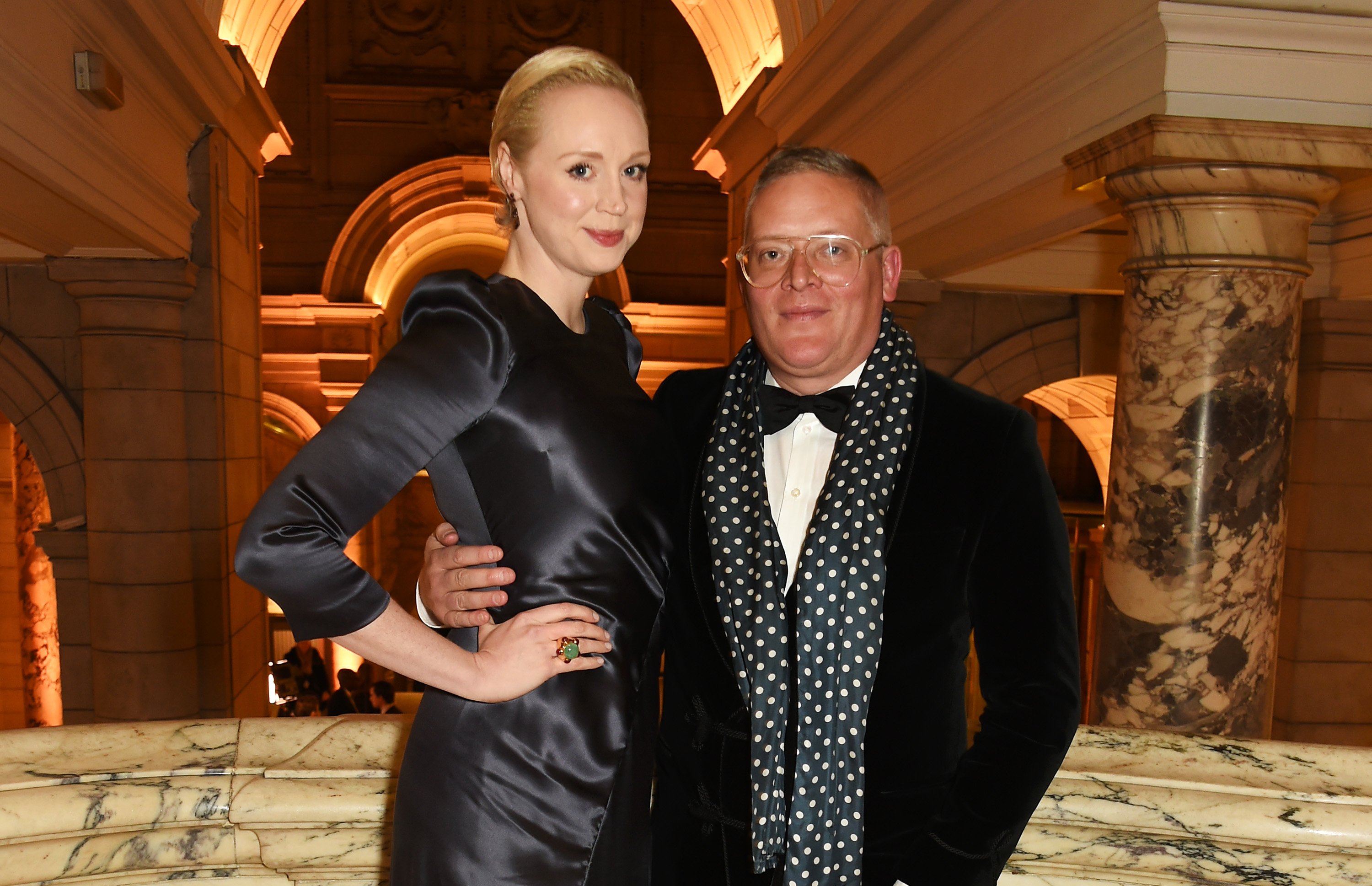 ---
Jennifer Lawrence
One of the youngest yet most talented Hollywood divas, Jennifer Lawrence, is also one of the most highest-paid actresses in the world. Whether it is The Hunger Games or Red Sparrow, the American actress had the town talking about her impeccable on-screen performances. On the vertical front, Lawrence stands tall with pride in her 5 feet 8-inch stature.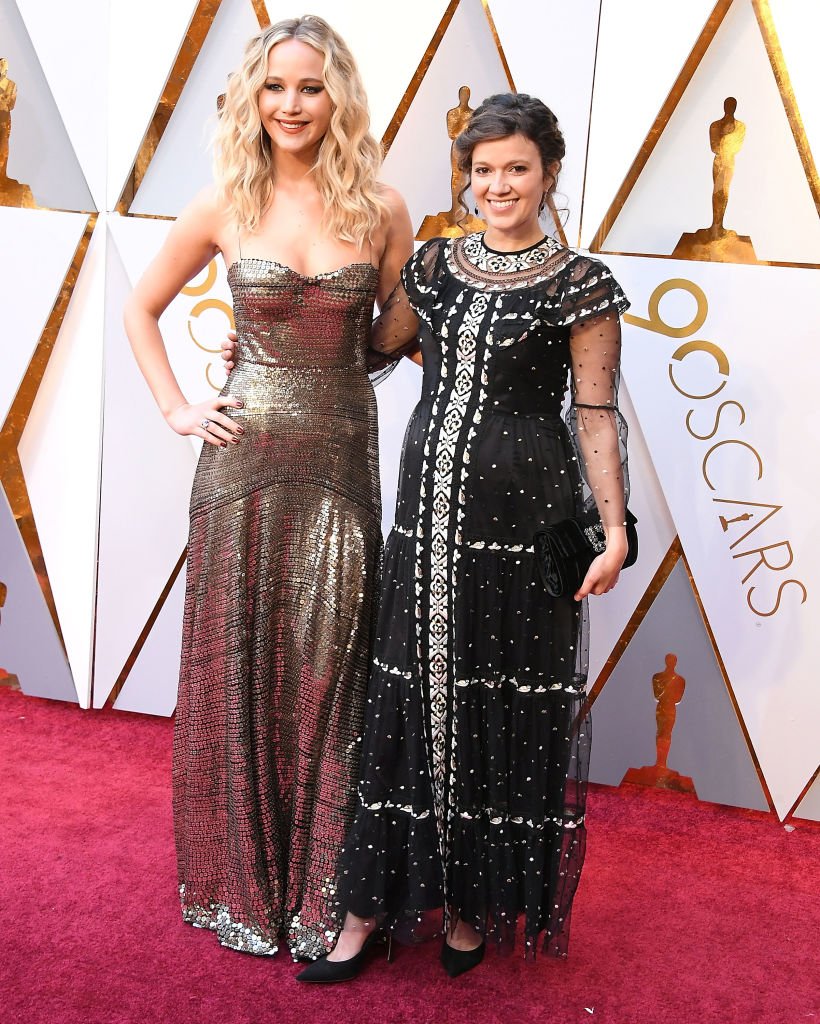 ---
Beyoncé
The American singing sensation has got her long legs to walk towards Hollywood too! The Lemonade singer and B'Day vocal queen Beyoncé is the ultimate epitome of music and gorgeousness. And needless to say, she is also one of Hollywood's tall starlets who boasts her stardom along with her 5 feet 6-inch vertical statistics.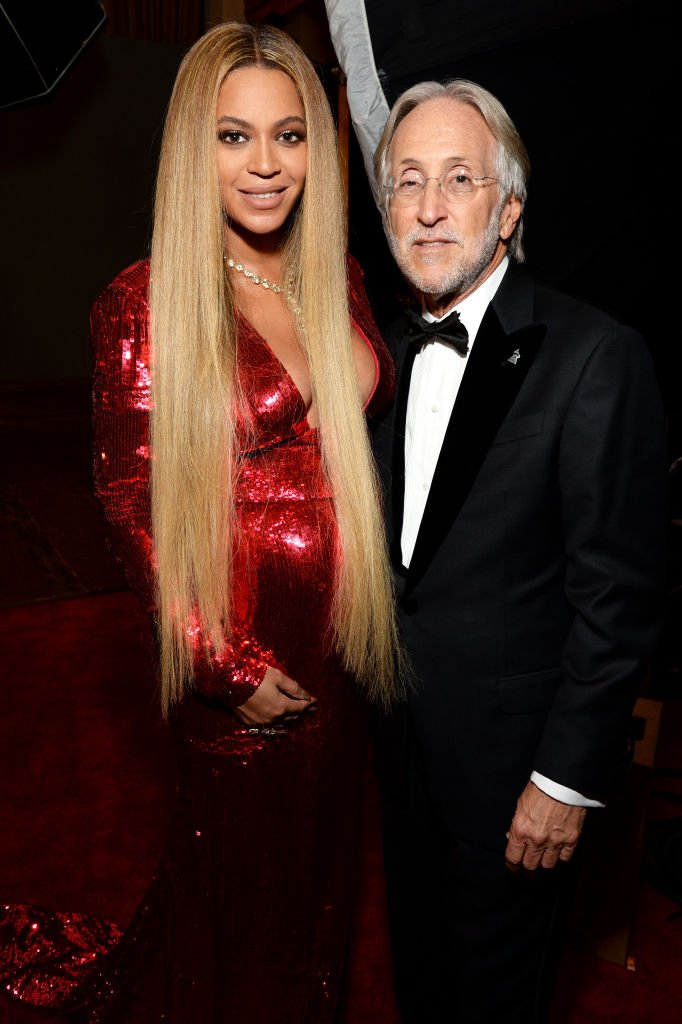 ---
Miley Cyrus
If there's one singer who has sparked a fire with her name and fame, it's Miley Cyrus! The Hannah Montana of Hollywood, Cyrus is known for her pop and hip hop singing styles. Her singing style has opened to a wide variety of genres, and she's got a huge fanbase all over the world. Coming to her height, the American singer is 5 feet 5 inches tall, grabbing her place in the tall diva list!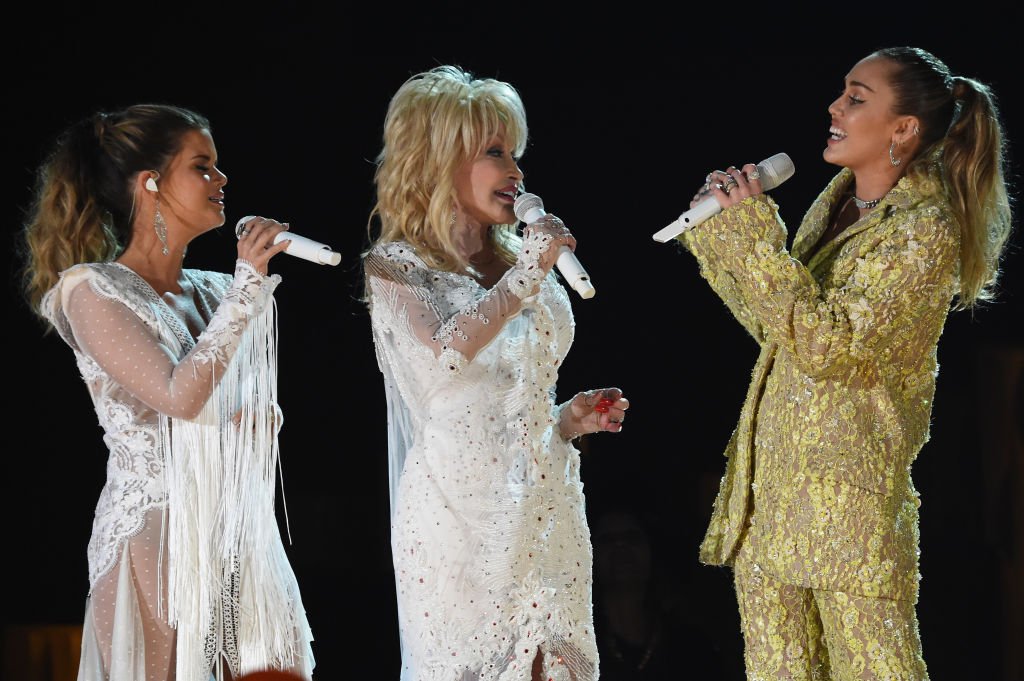 ---
Tilda Swinton
Tilda Swinton's entire personality is endlessly fascinating and embodied with utmost grace. The immensely talented star never forgets to bring her eccentric weirdness to the silver screen in almost every role she dons. Like Davis and Kidman and the rest, Swinton is part of Hollywood's tall girl's club with her 5'11" stature.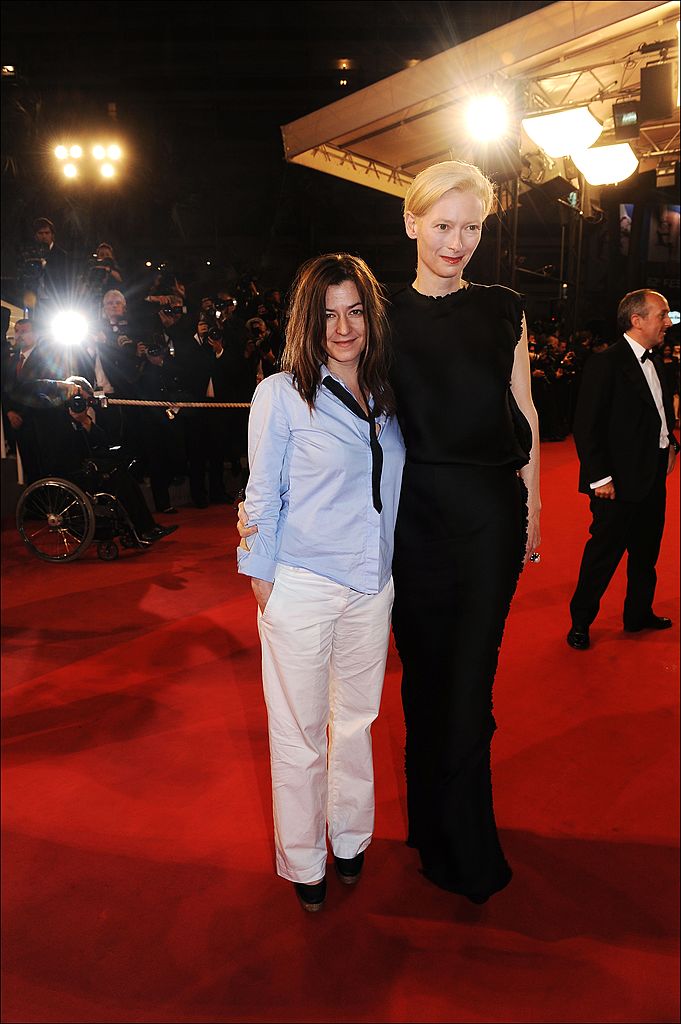 ---
Anne Hathaway
American beauty Anne Hathaway is a recipe of talent who has come a long way in Hollywood. Whether it's Mia Thermopolis' girl next door appeal in The Princess Diaries or the bold role of Brand in Interstellar, Anne Hathway never fails to accomplish her success in almost every character. And yes, she is part of Hollywood's tall girl squad with her 5 feet 7-inch stature!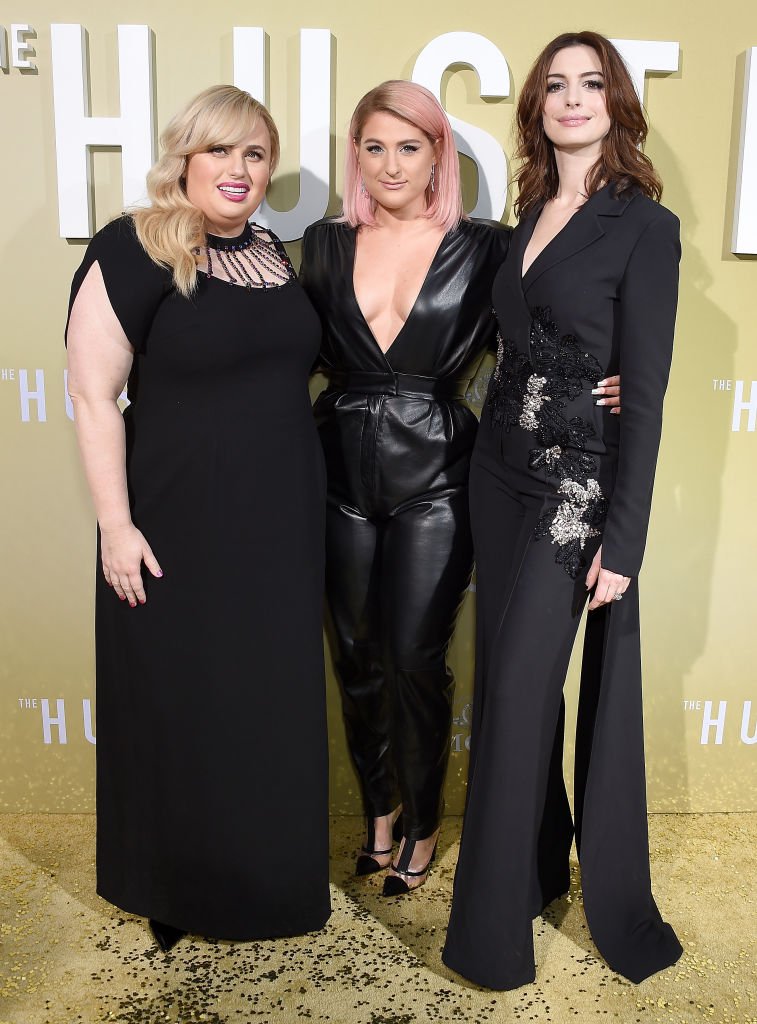 ---
Adriana Lima
Brazilian model and Victoria's Secret Angel Adriana Lima is a famous face in the world of modeling, makeup, and cosmetics. The Maybelline spokesmodel and The Hire: The Follow bombshell has made a name in Hollywood too. While she's got a long way in the world of stardom, she's naturally elevated with her 5 feet 10-inch stature.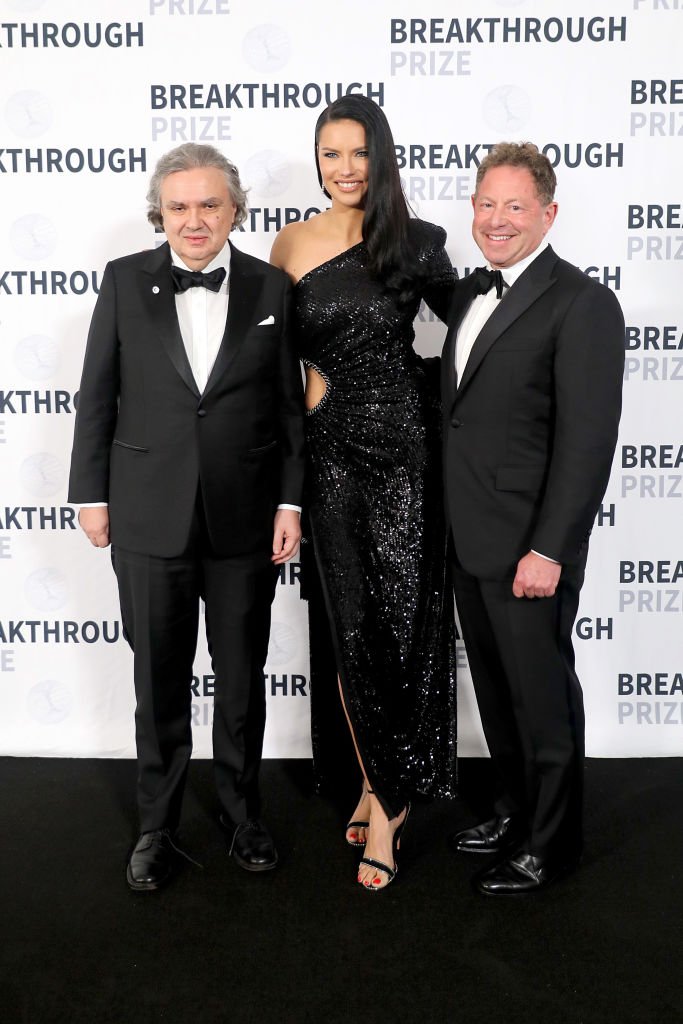 ---
Angelina Jolie
Stardom in Hollywood doesn't come easy to all! Some faces continue to rule one of the biggest movie industries in the world, and Angelina Jolie is one of them. The Maleficent diva, who is known for her brilliance in every role she attires isn't just gorgeous, she measures 5 feet 7 inches tall!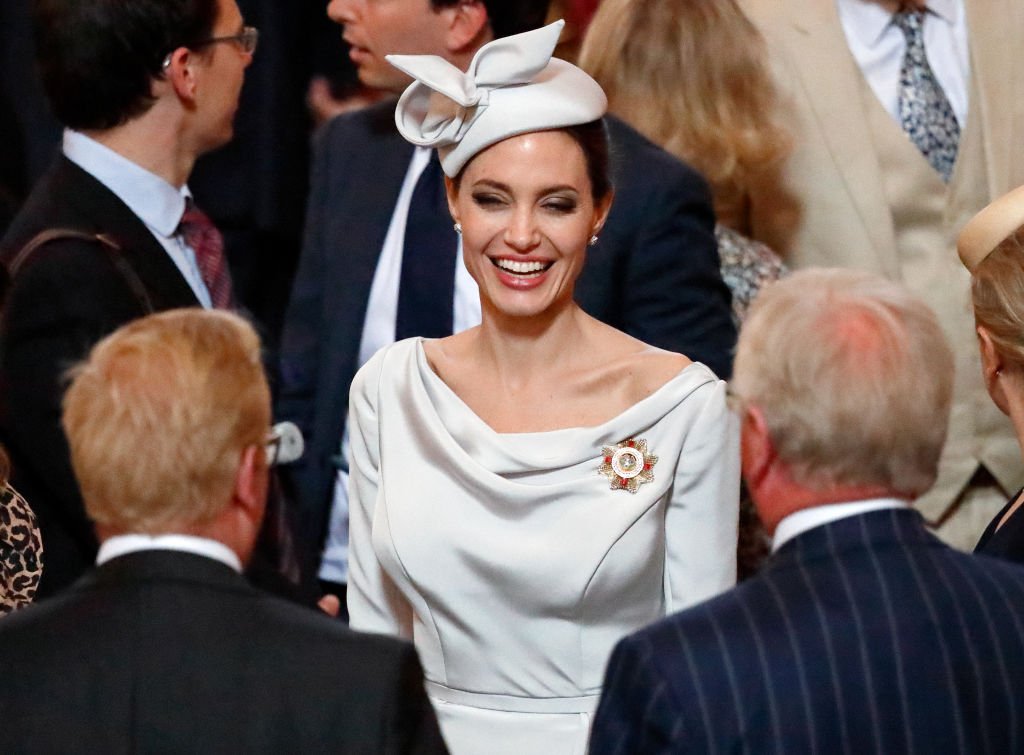 ---
Julia Roberts
Julia Roberts is not only one of the biggest names in Hollywood, but she's also the tallest! The Pretty Woman diva stands 5 feet 10 inches tall, making her nothing less than most of her co-stars. And next time you watch any of her movies, do take a look at her incredible stature!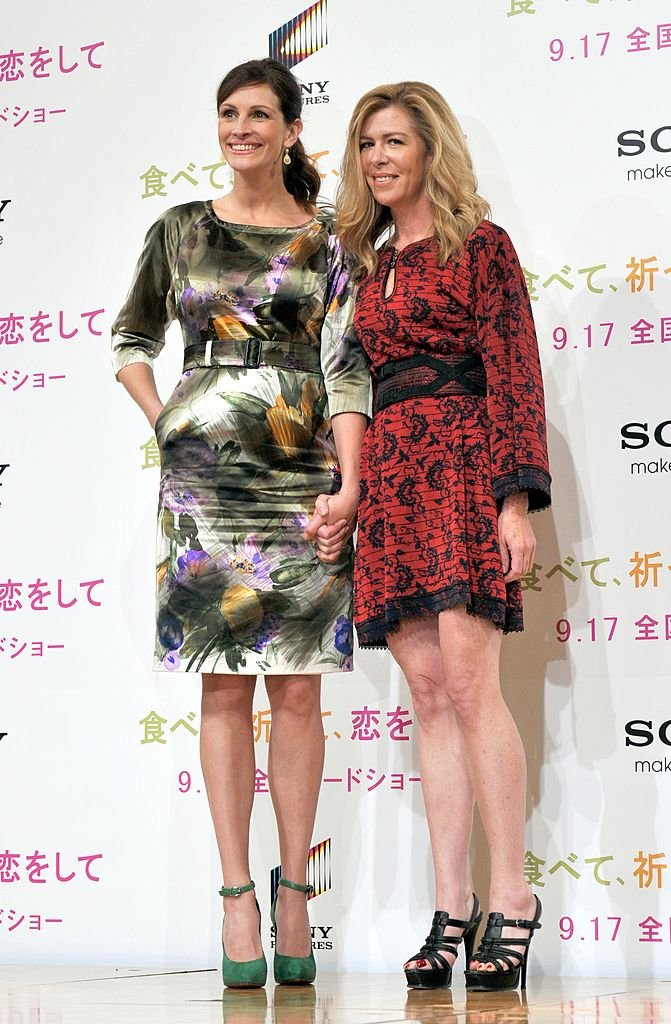 ---
Karen Gillan
Scottish actress Karen Gillan has come a long way from being a model to Hollywood's list of heartthrobs. Standing tall and gracious in a 5'11" stature, Gillan is famous for playing Nebula in the Guardians of the Galaxy.  Though she appears to be petite in the Guardians, especially near the 6'2" Chris Pratt, she's still one of the tallest goddesses of Hollywood.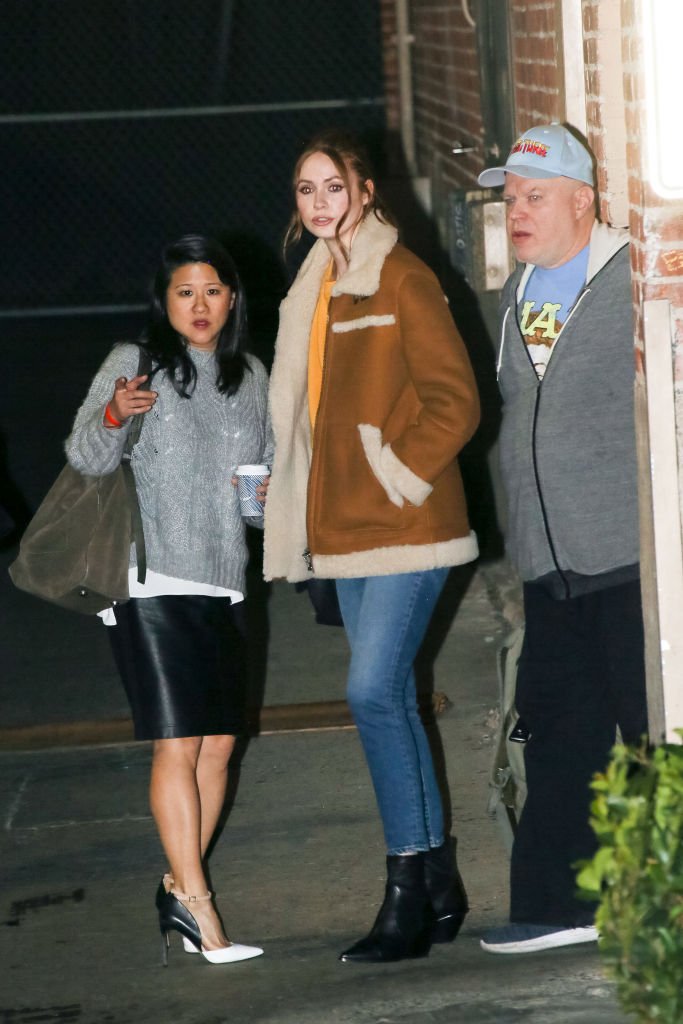 ---
Cameron Diaz
If Natalie Cook punched the ruffians on their face in Charlie's Angels, then Kimberly Wallace turned out to be a beautiful girl-next-door maiden in My Best Friend's Wedding! And yes, both are some of the pivotal characters donned by the ever-gorgeous American diva, Cameron Diaz. Measuring up at 5 feet 8 inches, The Mask starlet is part of Hollywood's tallest girl celeb list!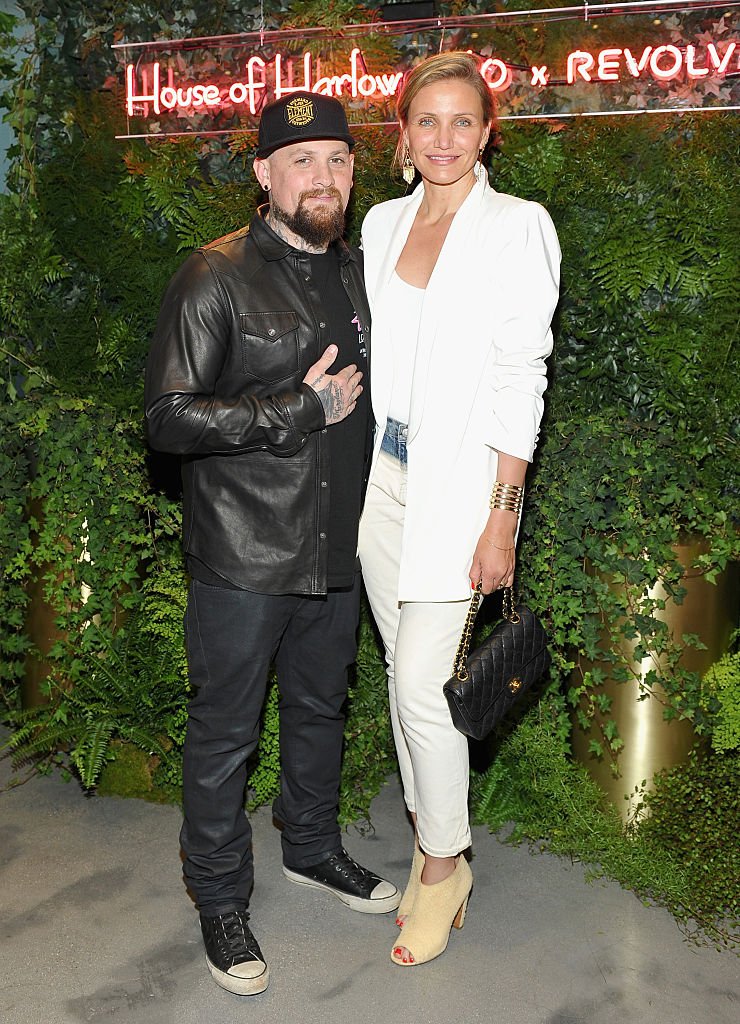 ---
Geena Davis
It's quite impossible to pick the most favorite role donned by Geena Davis. Is it Barbara in Beetlejuice? Or perhaps, Dottie in A League of Their Own? Maybe Thelma in Thelma and Louise is also part of the list! Nevertheless, the gorgeous Hollywood actress is famous for something else apart from her movies—she is 6 feet tall!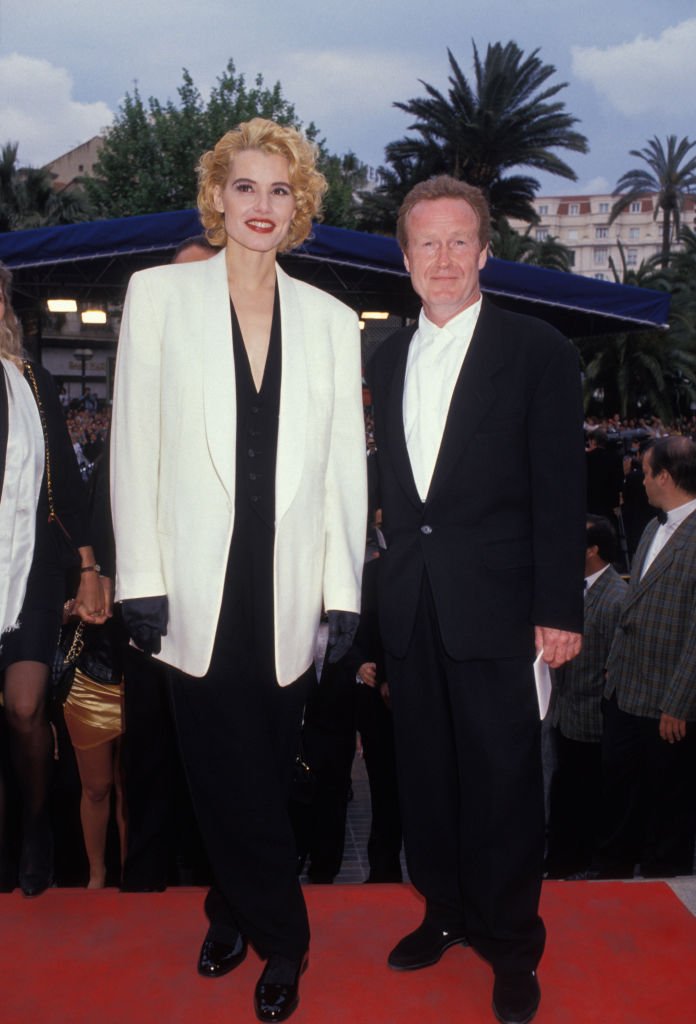 ---
Sigourney Weaver
Sigourney Weaver is not just an atrocious Alexandra Reid in Netflix's The Defenders. She's one of the tallest celebs of Hollywood. The Heartbreakers' gold-digger stands six feet tall, giving her the rightful place she deserves!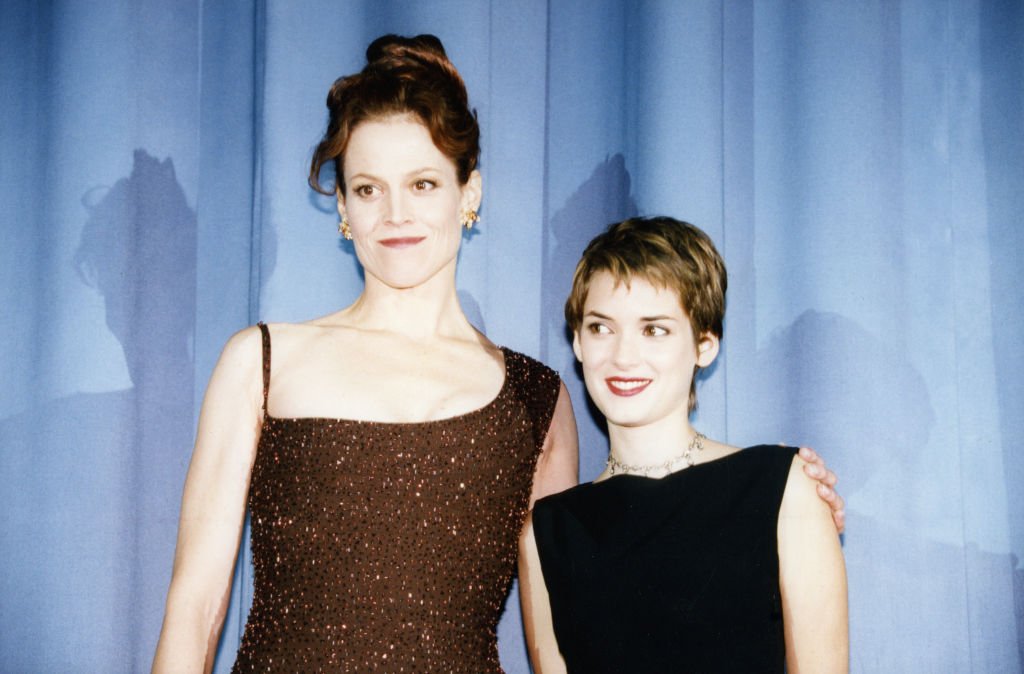 ---
Nicole Kidman
Standing at 5 feet and 11 inches, Nicole Kidman is undoubtedly one of the most talented and accomplished actresses Hollywood could have. The American-Australian actress is incredibly good at what she does. And she has the trophy to prove it all!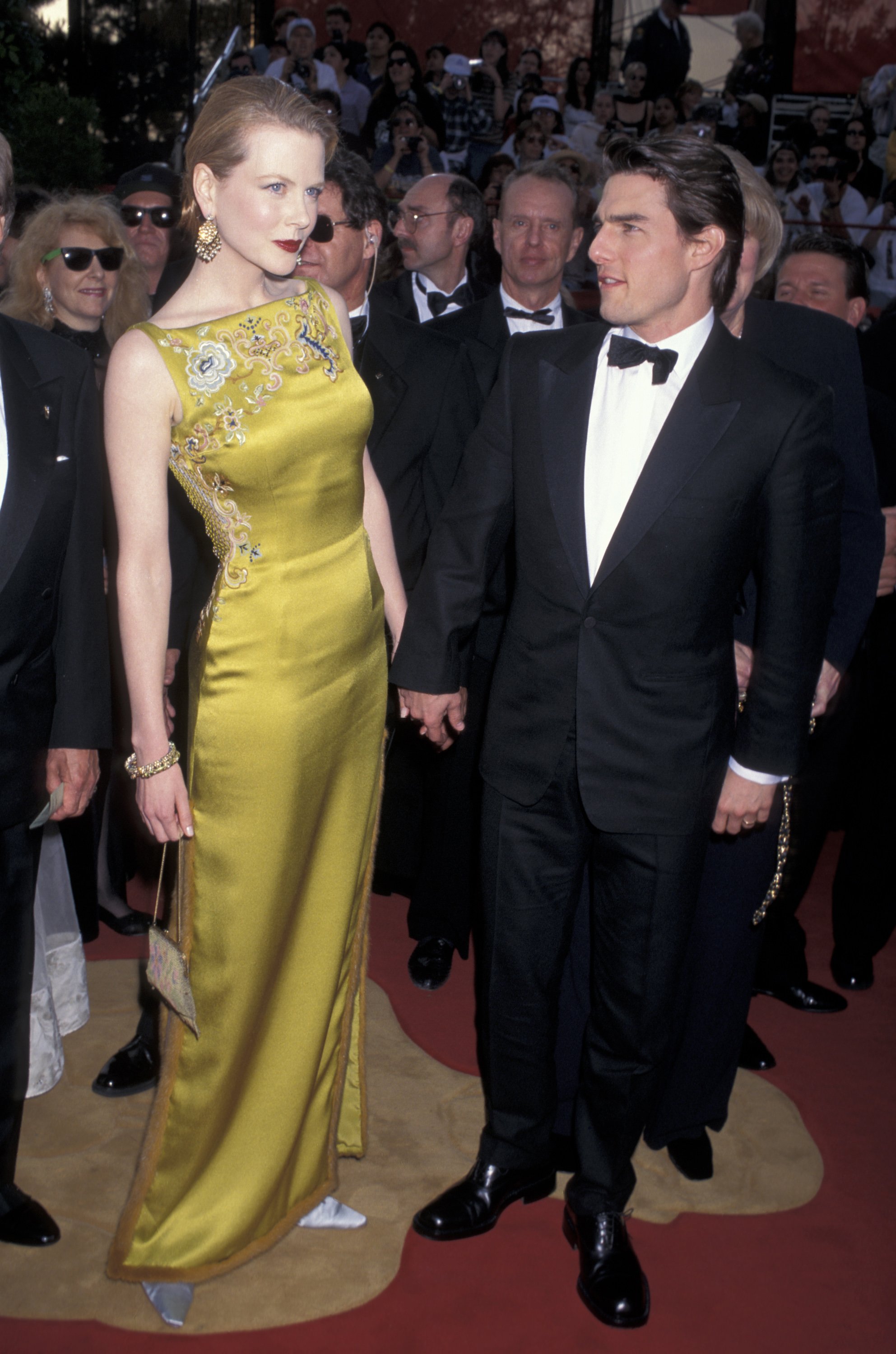 ---
Zendaya
Zendaya might be the youngest Hollywood diva on the list, but she's still the tallest! The 23-year-old Disney kid measures 5'10", grabbing her unique place in Hollywood's tallest diva club. It isn't too surprising that Zendaya made it to the list as she's known for her modelesque figure.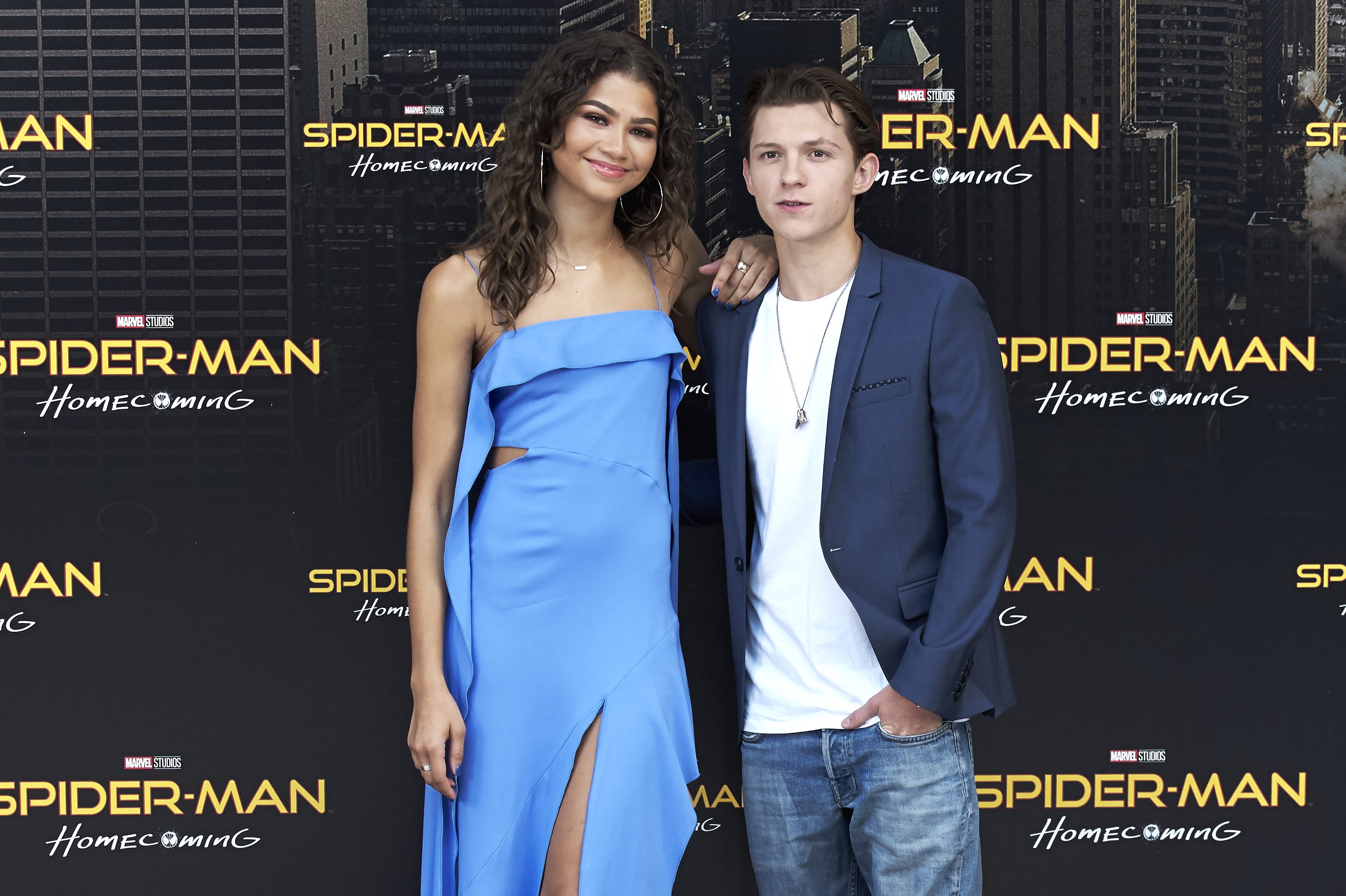 ---
Blake Lively
One of the gorgeous divas of Hollywood is surprisingly also the tallest. Blake Lively might be shorter than her husband, Ryan Reynolds, but yes, she makes it to the tall girl category. Measuring in at 5'10", Blake makes a perfect pair to Reynolds, who stands at 6'2".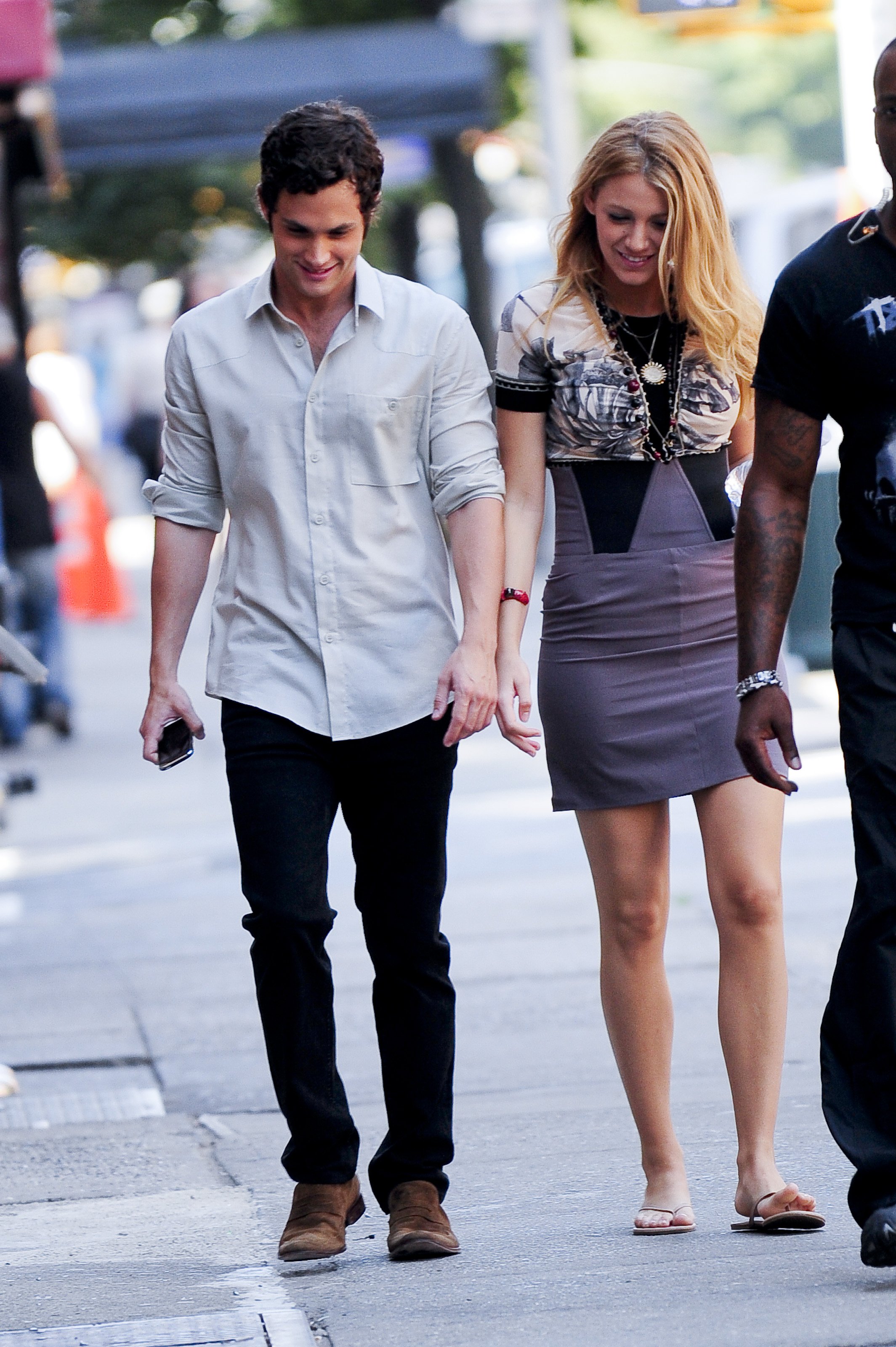 ---
Kristen Johnston
Do you remember the ever-amazing show 3rd Rock from the Sun? Having stolen every single scene from the hit series, Kristen Johnston isn't just about the funny lieutenant Sally Solomon, but she's also 6 feet tall! Though Johnston has managed to embrace her height now, she confessed how she felt low on the inside.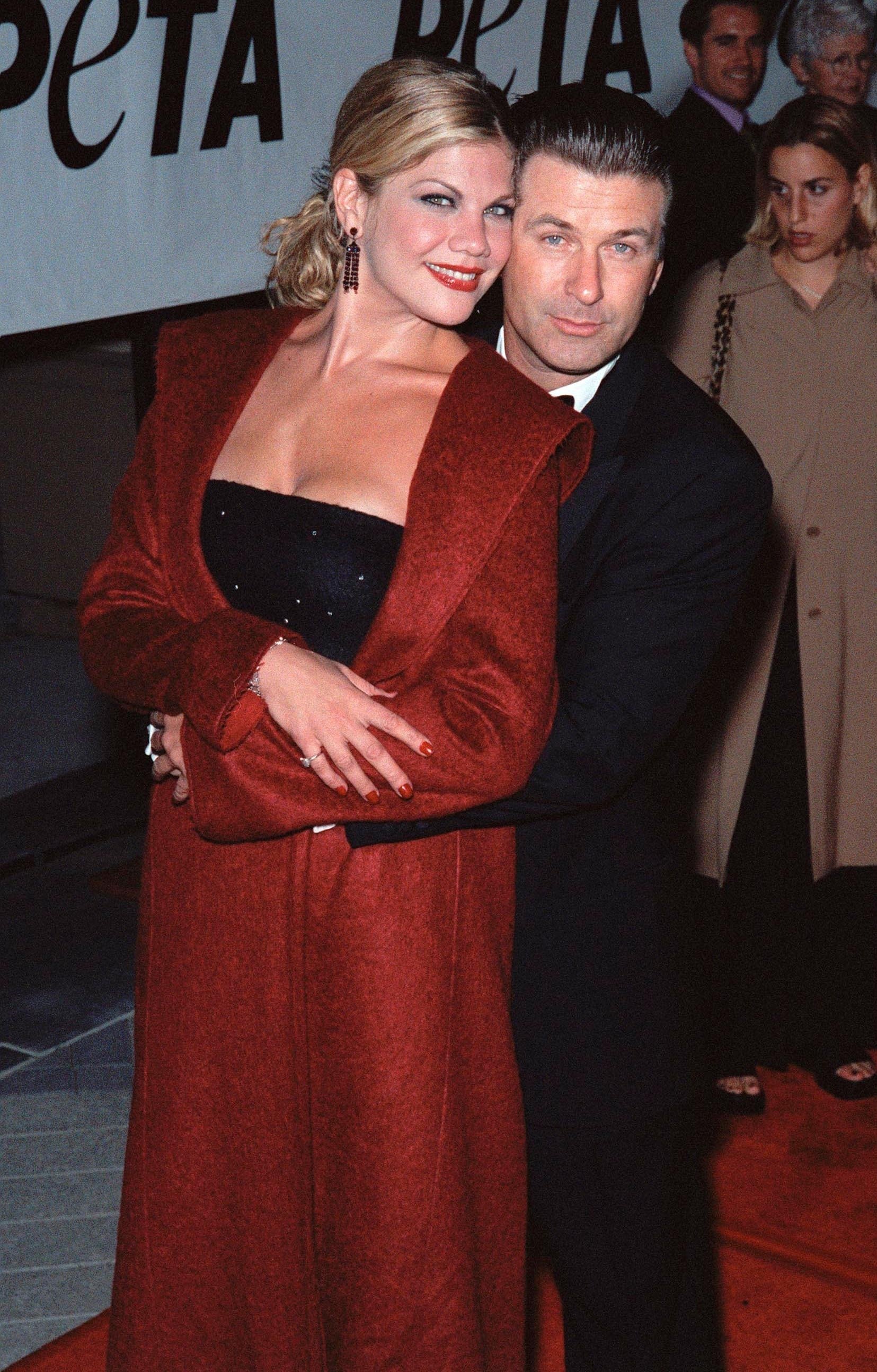 ---
Jane Lynch
Guess six-feet is a very stunning height for Hollywood's hilarious beauties! Lane Lynch is loved forever for her role as Sue Sylvester, the crazy cheer coach character on Fox's hit series, Glee. The Emmy Award recipient has always left viewers in splits with her funny performances. Making people laugh comes in as a natural bounty for this 6-feet star!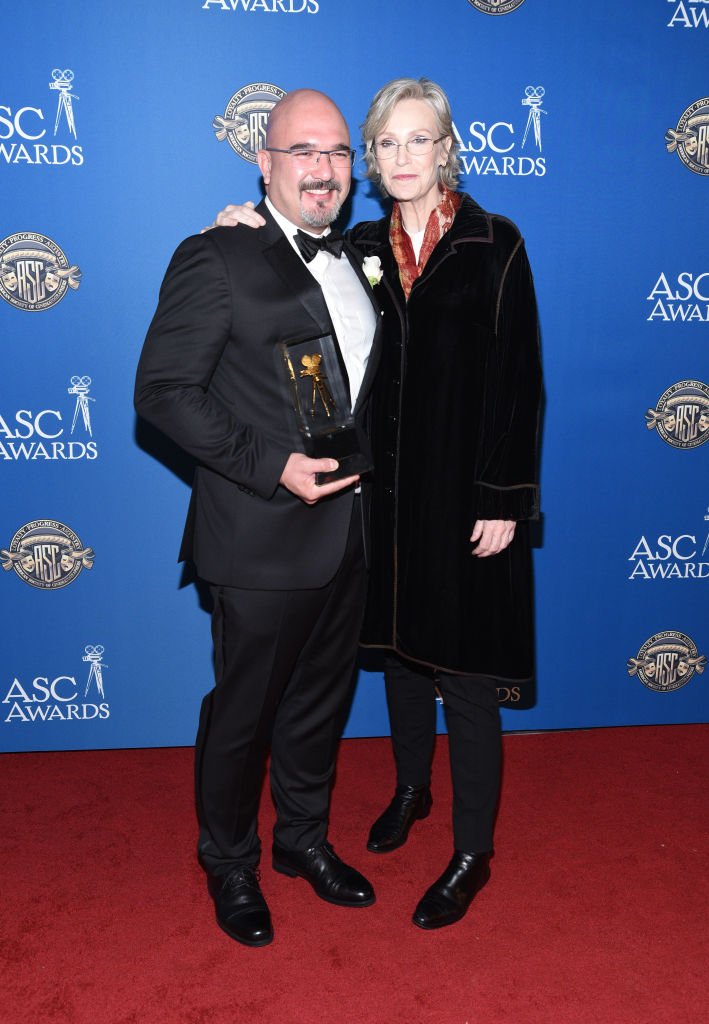 ---
Allison Janney
Allison Janney is one such talented diva who could star in any new movie or show all her life! The Bombshell actress and The West Wing's C.J. Cregg is nothing more or less than six feet! The ever-enthusiastic celeb has made a long way in Hollywood, marking her name in almost every blockbuster since the '90s.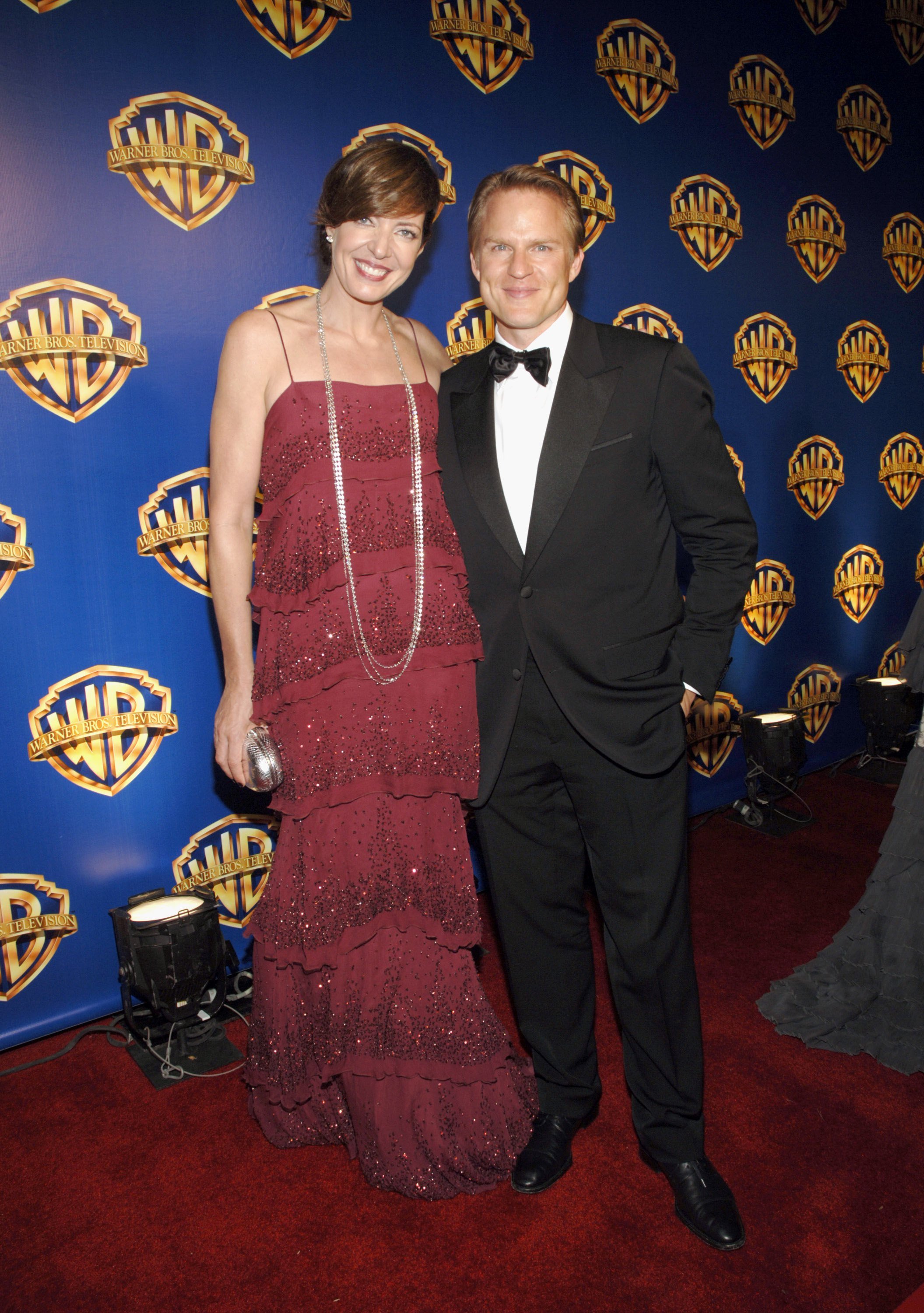 ---
Gwyneth Paltrow
American actress Gwyneth Paltrow has got plenty on her plate! From acting to writing and entrepreneurship, the Iron Man diva seems to have her hands and head on everything entertaining. But did you know that she's also one of the tallest starlets Hollywood could ever have? Standing at 5 feet 9 inches, the Shakespeare in Love diva has come a long way with that naturally stunning stature!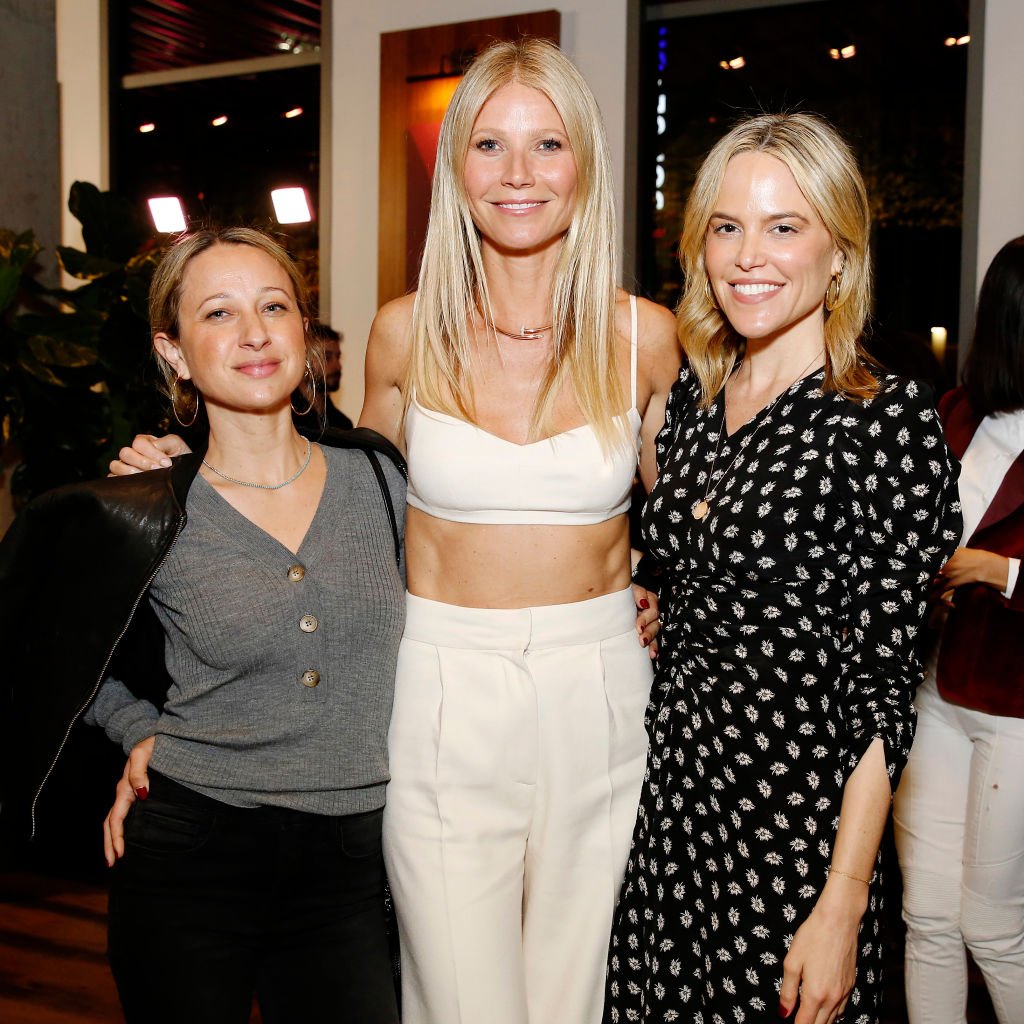 ---
Famke Janssen
Remember Jean Grey, the heartthrob of X-Men? She's one such character who managed to set Hollywood on fire with her bold and beautiful stunts. But Famke Janssen is the real woman behind the name and fame of the fictional character! And to top it all, she is gifted with a stunning 5 feet 12-inch stature, making her stand tall among the rest.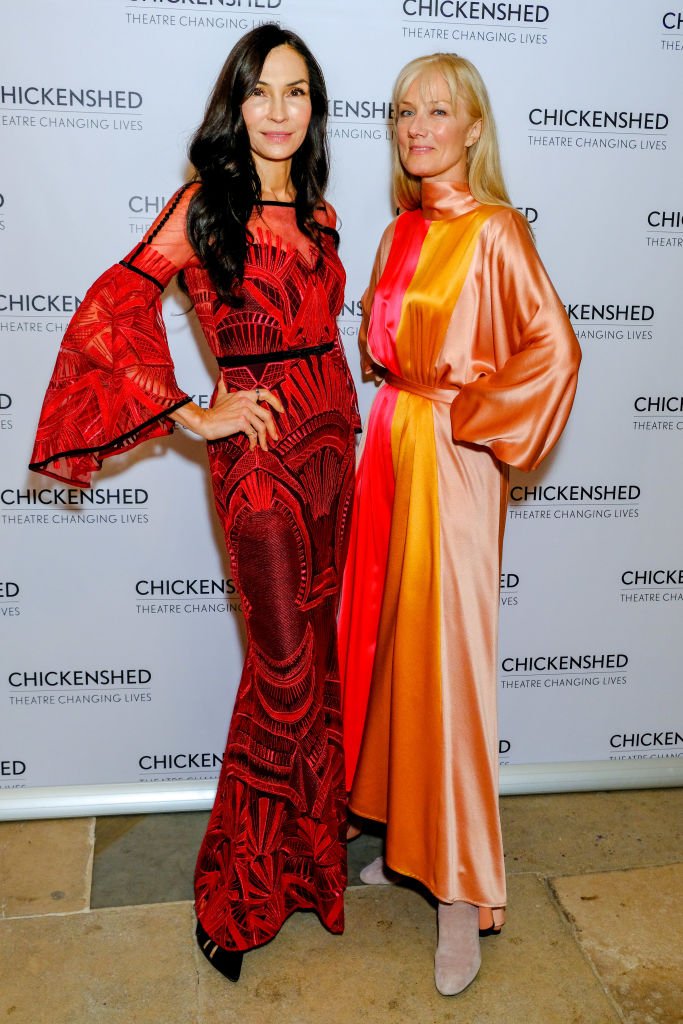 ---
Rebecca Romijn
If you've ever fallen in love with X-Men characters, then there's another bold diva who is not just beautiful but also tall! Measuring up at 5 feet 10 inches, Mystique, aka Rebecca Romijn, deserved every bit of bold roles in Hollywood! And why wouldn't she, after all, the Marvel Comics icon isn't just energetic, she's vertically gigantic.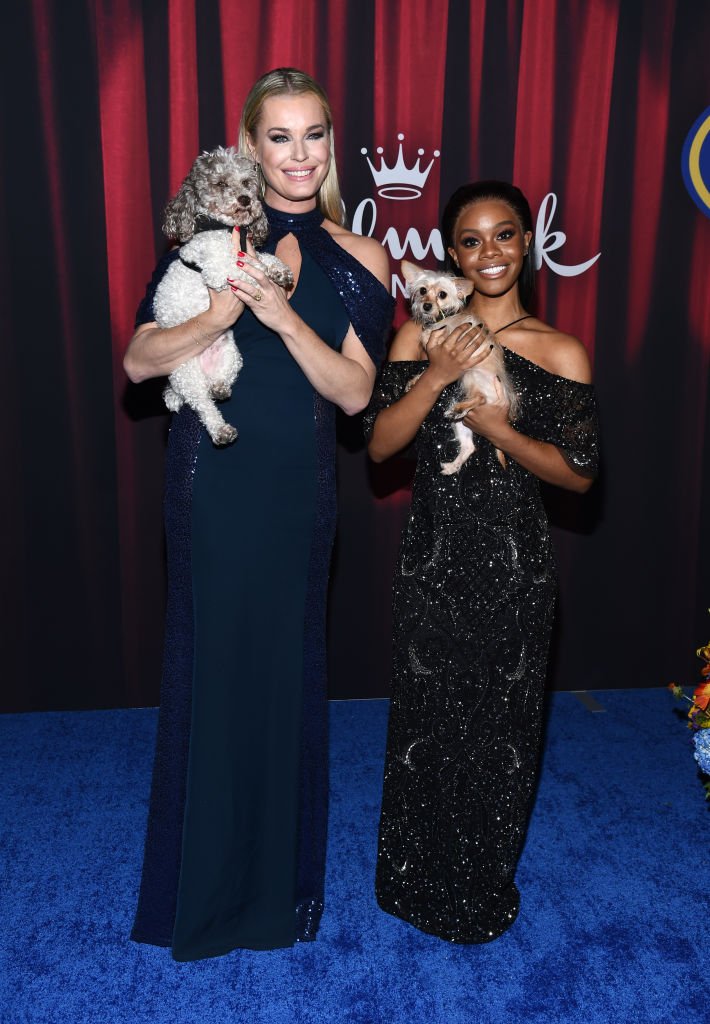 ---
Stacy Keibler
American actress Stacy Keibler is not just an on-screen face; she's a performer on-stage too! And if that weren't enough, she's a former cheerleader and retired professional wrestler. The Fixing Pete star who measures 5 feet 10 inches on the vertical front is also part of Hollywood's tall girl club!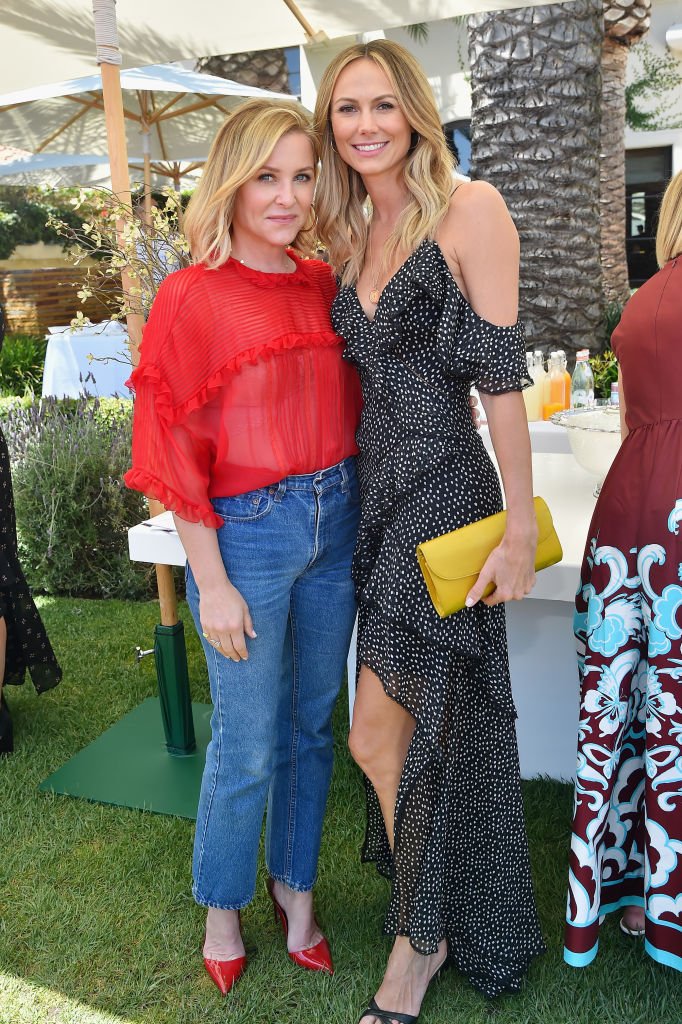 ---
Gisele Bündchen
If Hollywood has its league of feminine power who stand tall against all the odds and of course, the leading men, there's Gisele Bündchen! The Brazilian model and actress and the Devil Wears Prada's Serena is one of the highest-paid models in the world. And adding the cherry to the cake, she's 5 feet 10 inches tall!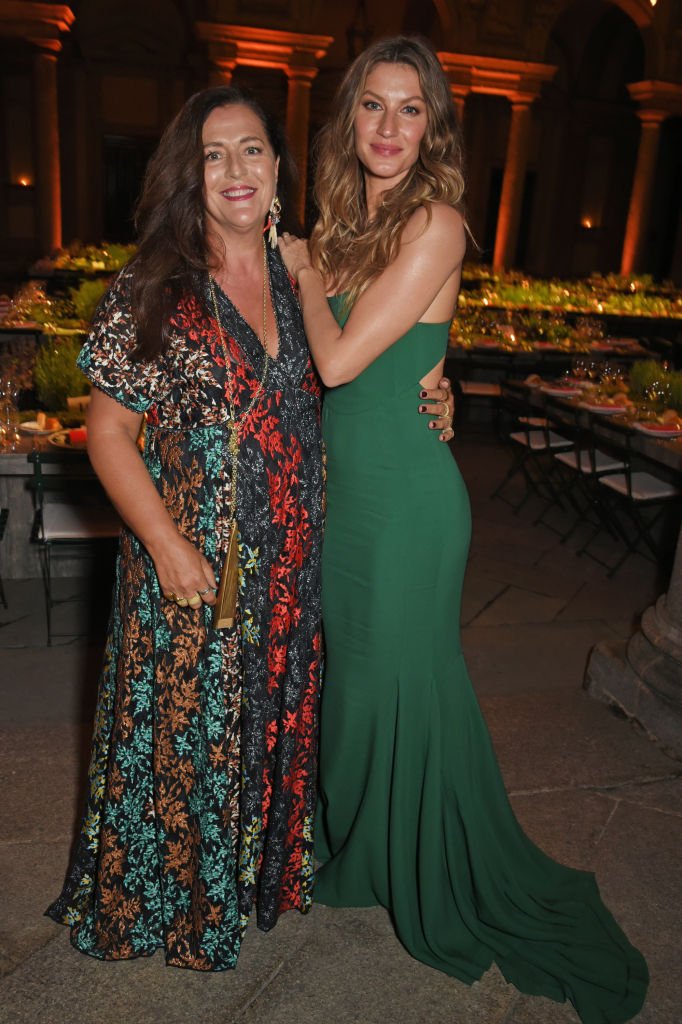 ---
Liv Tyler
Remember the gorgeous Arwen from The Lord of the Rings: The Fellowship of the Ring? Well, Liv Tyler was the face behind the charming character, and she's also profoundly known for her roles in Armageddon and The Incredible Hulk. But there's something else you probably didn't know about the American starlet—her height! Standing tall at 5 feet 10 inches, Tyler is blessed with a natural height that keeps the star away from high heeled stilettos!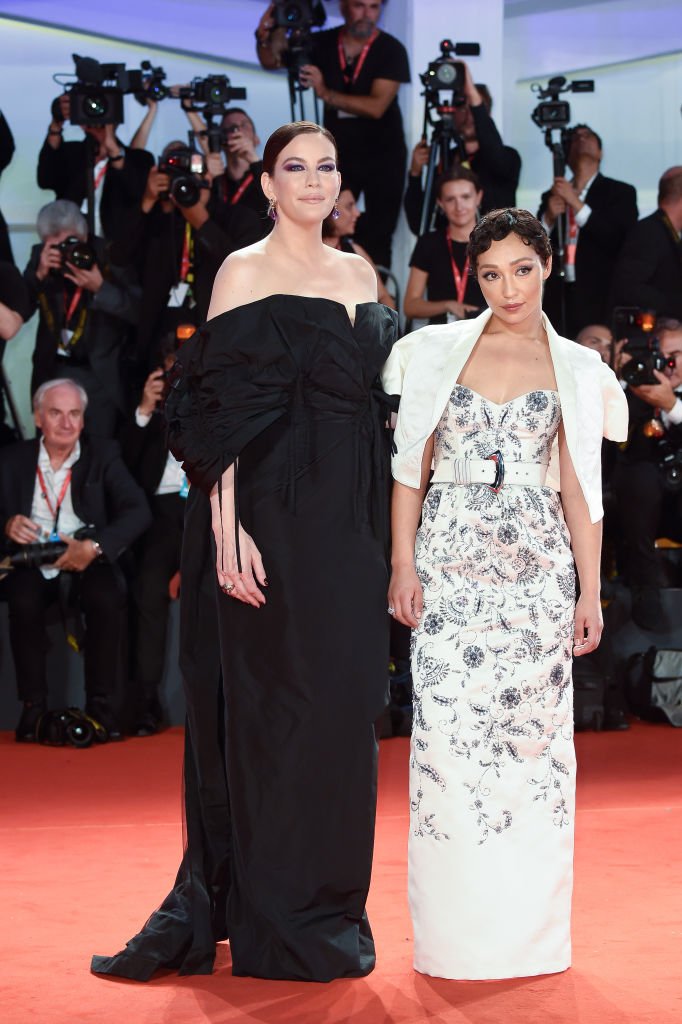 ---
Natasha Henstridge
Natasha Henstridge sure ruled her role of Eve in Species. And a movie that's spilled with ardent sci-fi horror needed none but Natasha Henstridge to captivate the audience with her eerie action. But did you know that the Canadian bombshell is part of Hollywood's tall girl league with her 5 feet 10-inch stature?
---
Jenna Elfman
Do you remember Anna Riley from 2000's romantic drama, Keeping the Faith? Well, American actress Jenna Elfman donned the look with utmost grace and swept her name across the red carpet. The Dharma & Greg sitcom star isn't just beautiful, she measures 5 feet 10 inches, and stands tall over her leading male co-stars!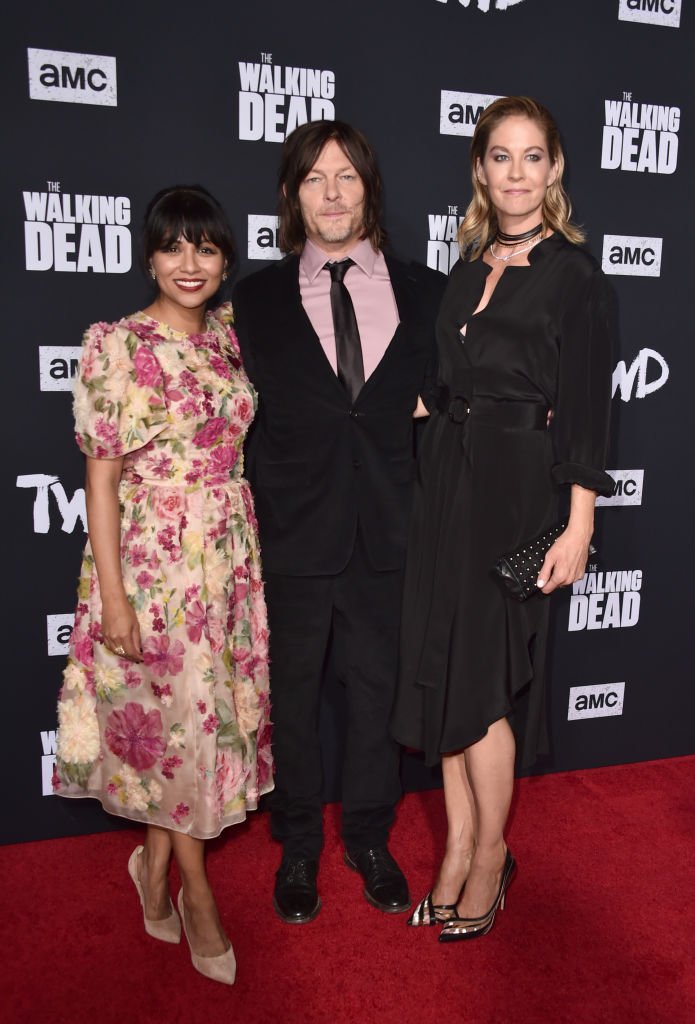 ---
Naomi Campbell
If there's one such name that was discovered at a very young age, it is Naomi Campbell! The English model and actress is a world name who has walked in the creations of top designers, including Chanel, Christian Dior, and Versace. The I Feel Pretty starlet stands tall with pride in her 5 feet 9-inch stature, making it to Hollywood's tall girl squad.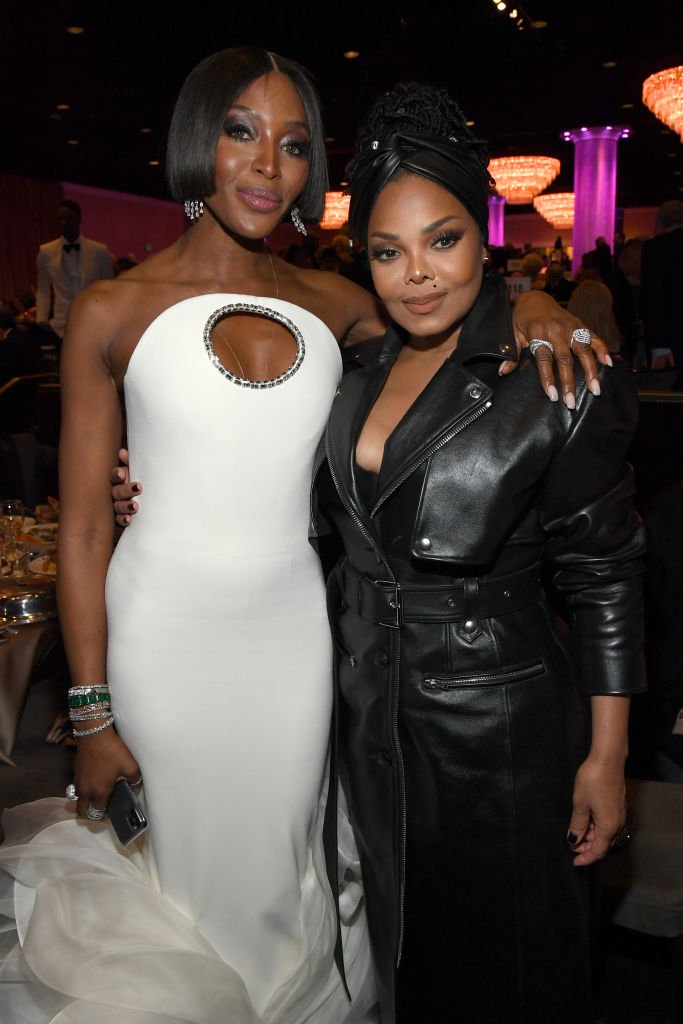 ---
Charlize Theron
Bombshell's Megyn Kelly, aka Charlize Theron, donned the role of the former Fox News host. Everything from her hairdo to the attitude she bore with every wit and word, her acting has brought her a long way in Hollywood. The South African-American diva isn't just a bold beauty of the film fraternity, she's also tallest and owes her vertical bounty to her 5 feet 10-inch height!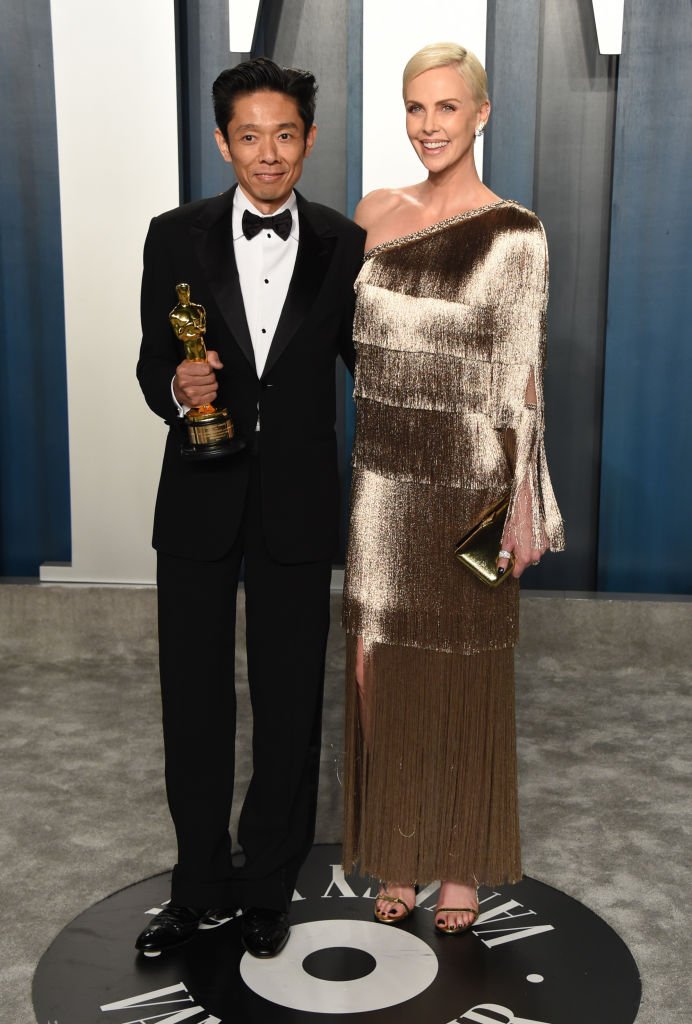 ---
Mandy Moore
Mandy Moore was too cute in her debut single, Candy! And this is one of the albums that helped her carve a niche for herself in the music industry. Nevertheless, fate had other exciting plans for her and swept the American beauty to the limelight! A famous voice and face of Hollywood, Moore stands tall over everyone and everything else with her 5 feet 10-inch stature.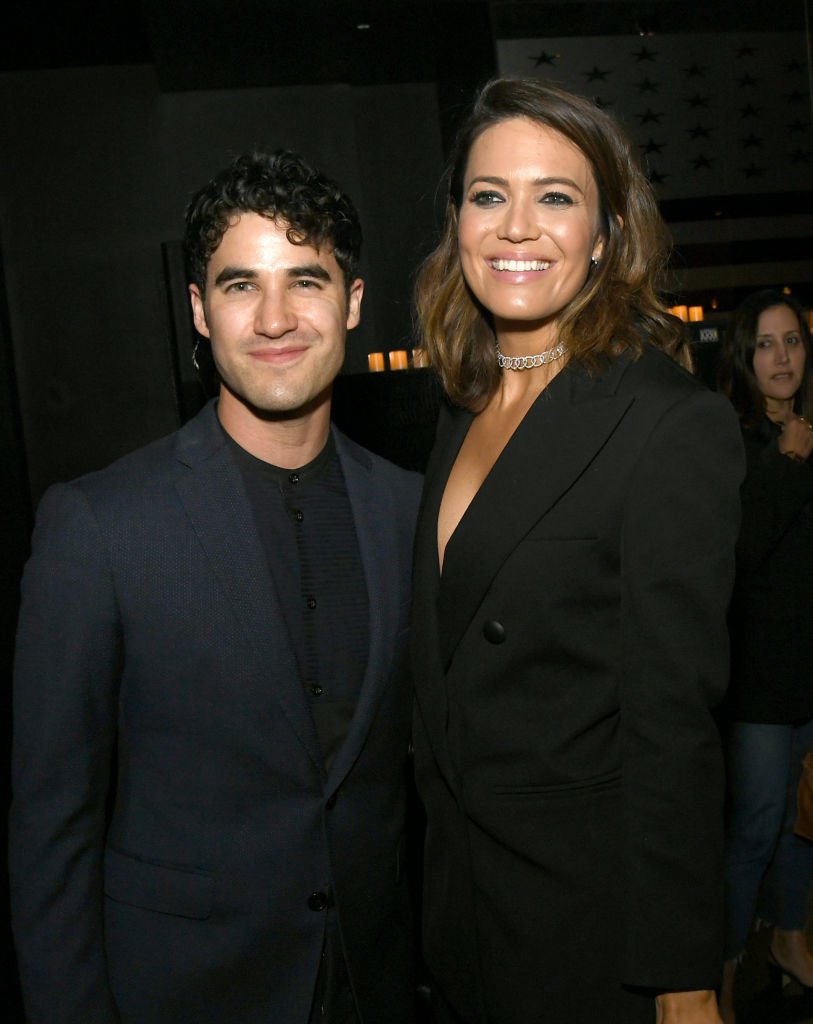 ---
Laura Prepon
Laura Prepon is nothing less than gorgeousness at its best! If you're a fan who loved watching her don the role of Donna Pinciotti in That '70s Show, then you need to know something else too! Laura's friends teased her for having such "huge feet" and being taller than her boyfriend, Eric. And yes, they were right because the American star stands 5'11", which is, of course, a pretty noteworthy height!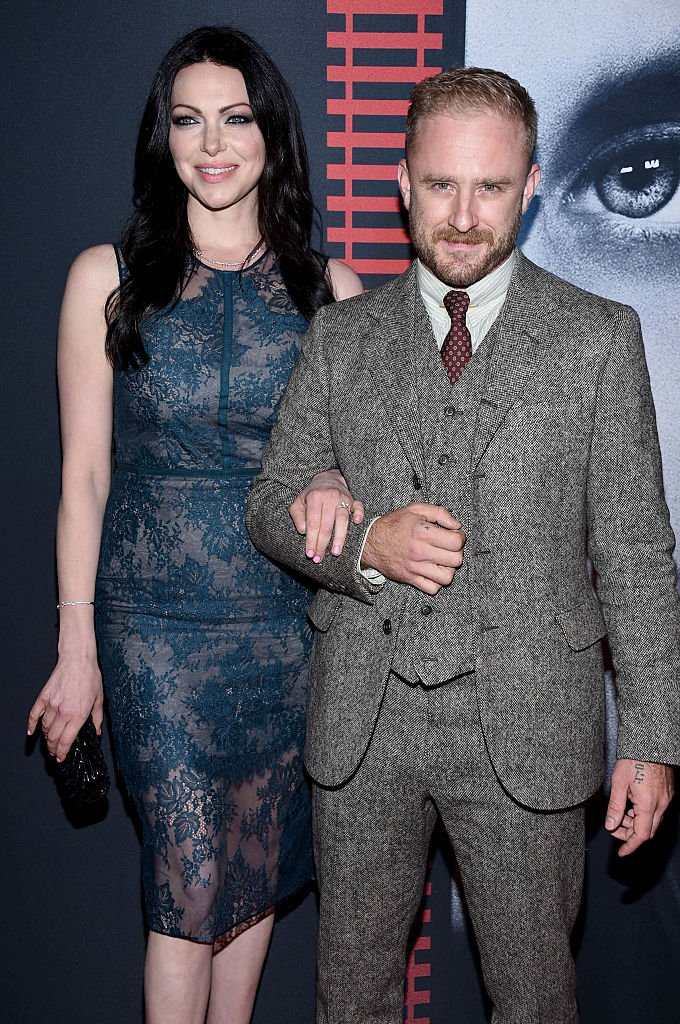 ---
Taylor Swift
Taylor Swift's musical journey has gone a long way! From being a countryside sweetheart to a famous pop star, her songs have been real confessions of her life. The 29-year-old American singer is genuinely open about her insecurities, including her height! Her 5'10" frame is a perfect example of supreme feminine power graciously carried around by the Love Story star!
---
Uma Thurman
If you haven't danced along with Uma Thurman in Pulp Fiction, then you certainly belong to the minority. Thurman has been Hollywood's most successful celebs who also happens to be the tallest! Measuring about 6 feet, the Be Cool diva carries every inch of her stature with utmost elegance and grace.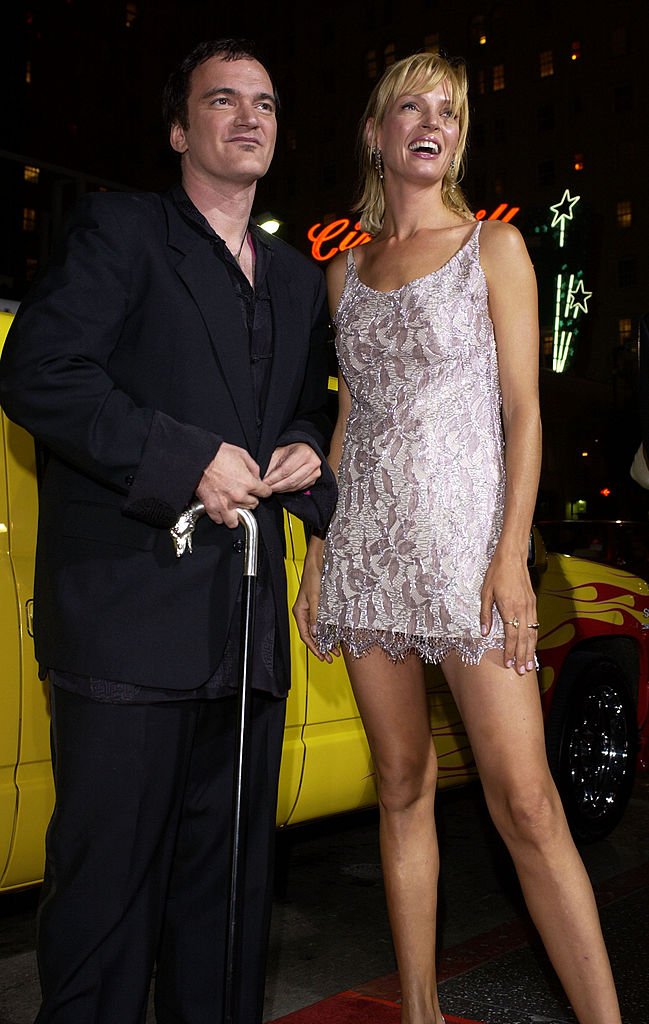 ---
Venus Williams
American tennis player, Venus Williams is a world-renowned face. She's a star who has tennis fans talking and yearning over her stardom in the sport. The former World No. 1 professional tennis player has left no stone unturned in the world of women's tennis. Measuring 6 feet 1 inch on the vertical front, Williams is not just famous. She's the tallest!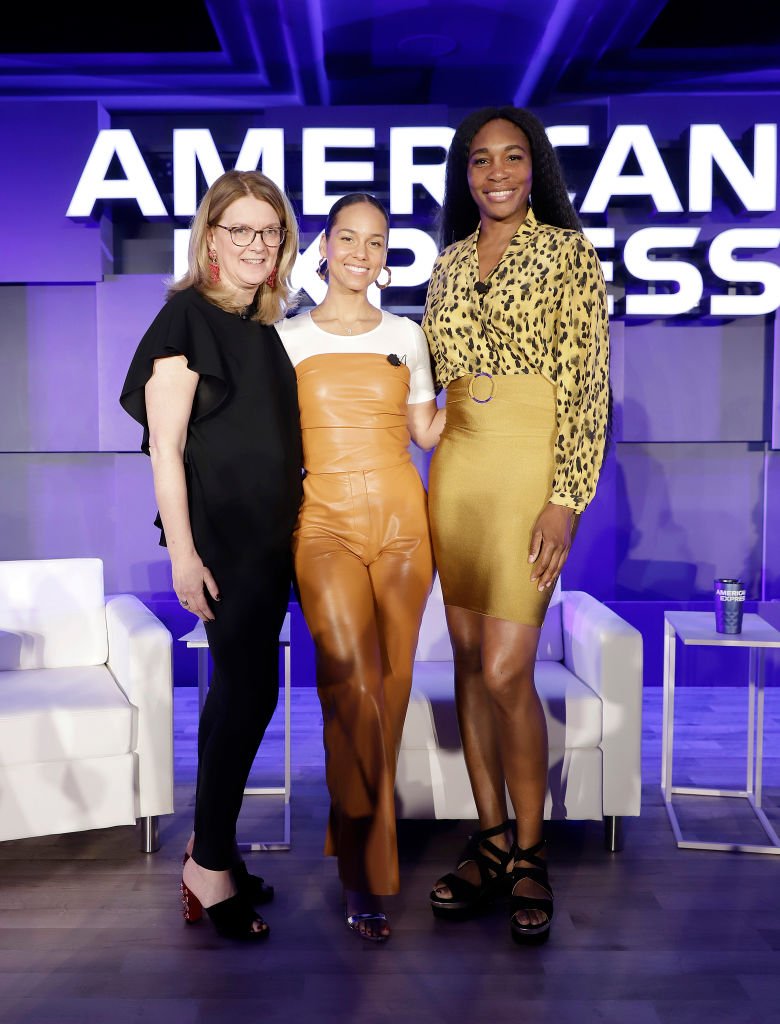 ---
Tyra Banks
Standing tall at 5 feet 10 inches, Tyra Banks is an epitome of gorgeousness and stardom. The American TV personality and Life-Size 2 heartthrob is known to carry her roles with grace and beauty, adding laurels to her tall and elegant stature.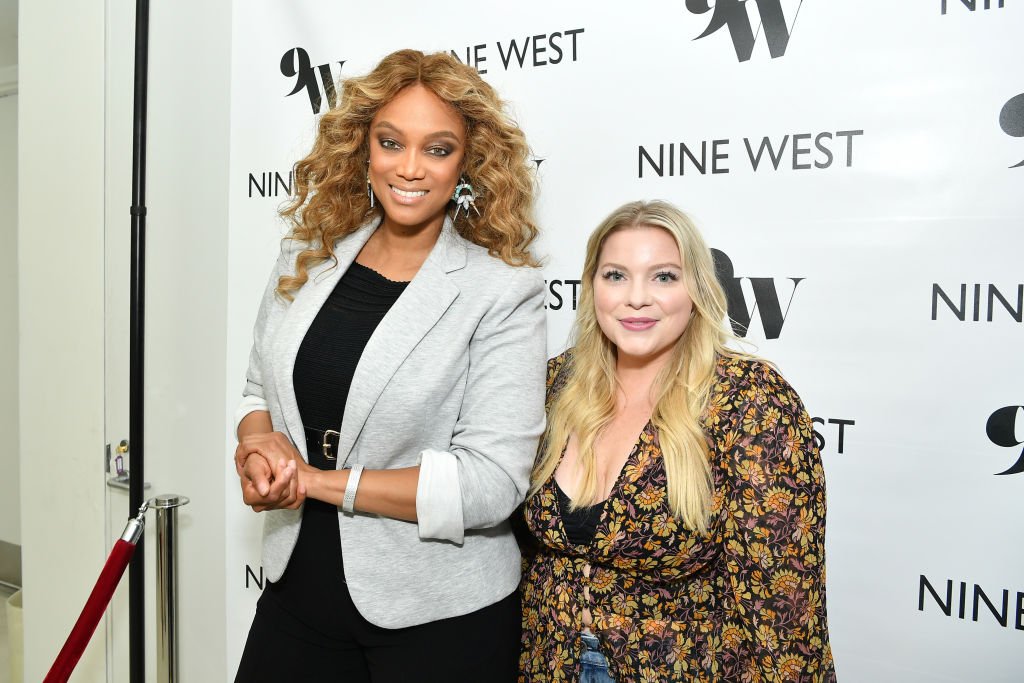 ---
Mariah Carey
Hollywood honors its leading men and ladies with the stardom they deserve! And American singing sensation Mariah Carey is a befitting example of popularity at its best. The Fantasy singer who is also recognized by the Guinness World Records as the Songbird Supreme isn't just elegant and famous, she's tall! Measuring 5 feet 7 inches on the vertical front, the Daydream singer is in the good news with her elevated career.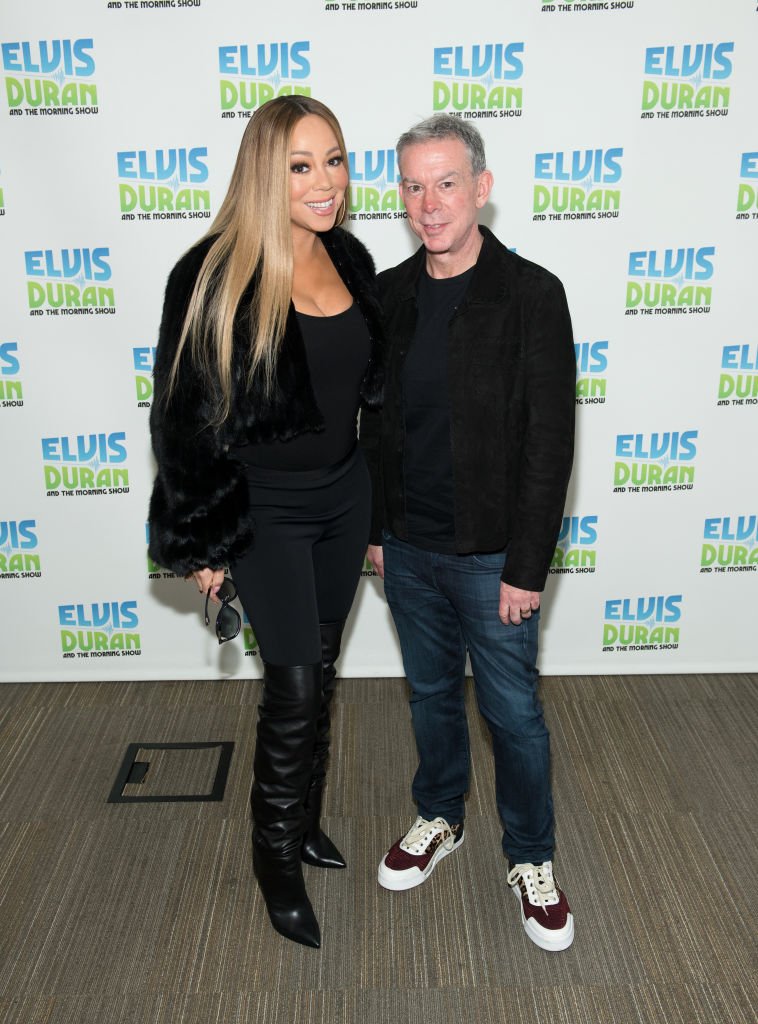 ---
Jennifer Garner
None of Jennifer Garner's fans can get over her bold and beautiful makeover in Elektra. If that weren't enough, her cute gestures in 13 Going on 30 were too adorable to ignore. The American actress who's a household name across the world is popular for something else apart from acting—her 5 feet 8-inch height! And yes, she's also part of Hollywood's tallest starlet club.
---
Brooke Shields
The 6 feet beauty goddess took the modeling industry by storm back in the 1980s. Though Shields was a child model back then, her debatable role in the 1978 flick Pretty Baby sculpted her name as Hollywood's evergreen star. And since then, there's no looking back for the After the Fall actor.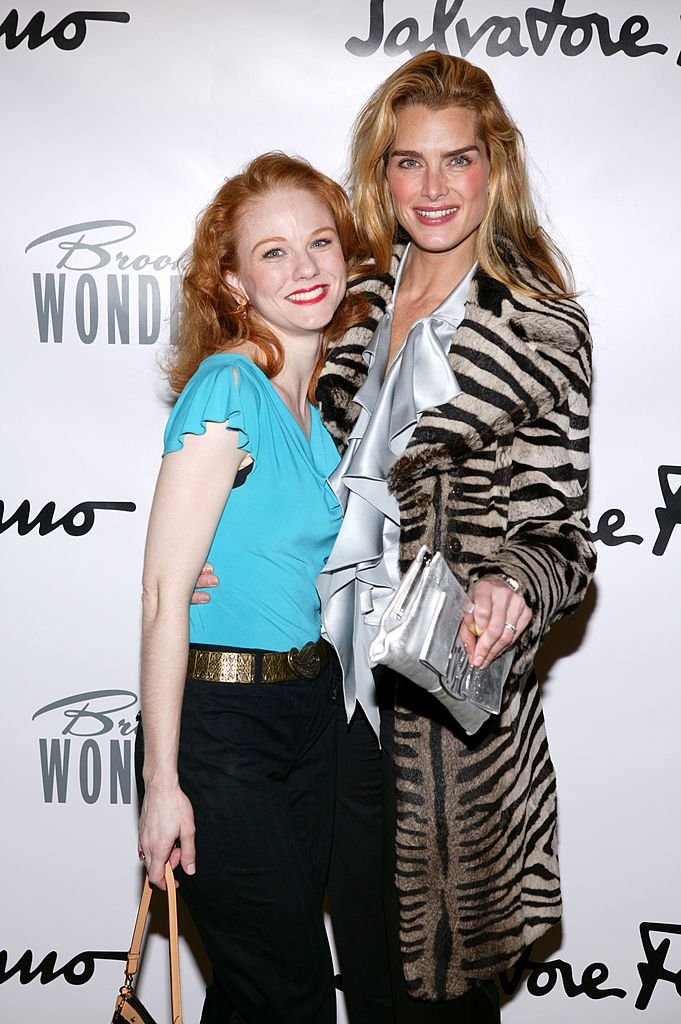 ---
Mila Kunis
Isn't Mila Kunis one of the gorgeous leading ladies Hollywood could ever have? The Friends with Benefits starlet has come a long way in Hollywood, ever since she moved to the United States from Soviet Ukraine at the age of 7. Measuring up at 5 feet 4 inches, Kunis is an amalgamation of gorgeousness in its best height!
---
Natalie Portman
Israeli-American starlet Natalie Portman is a household name when it comes to acting. Whether it is Nina Sayers in Black Swan or Jane Foster in Thor, the Hollywood diva has given blockbusters in a row without halting her grip on her stardom. And with her 5 feet 3-inch stature, Portman deserves all the name and fame she has today!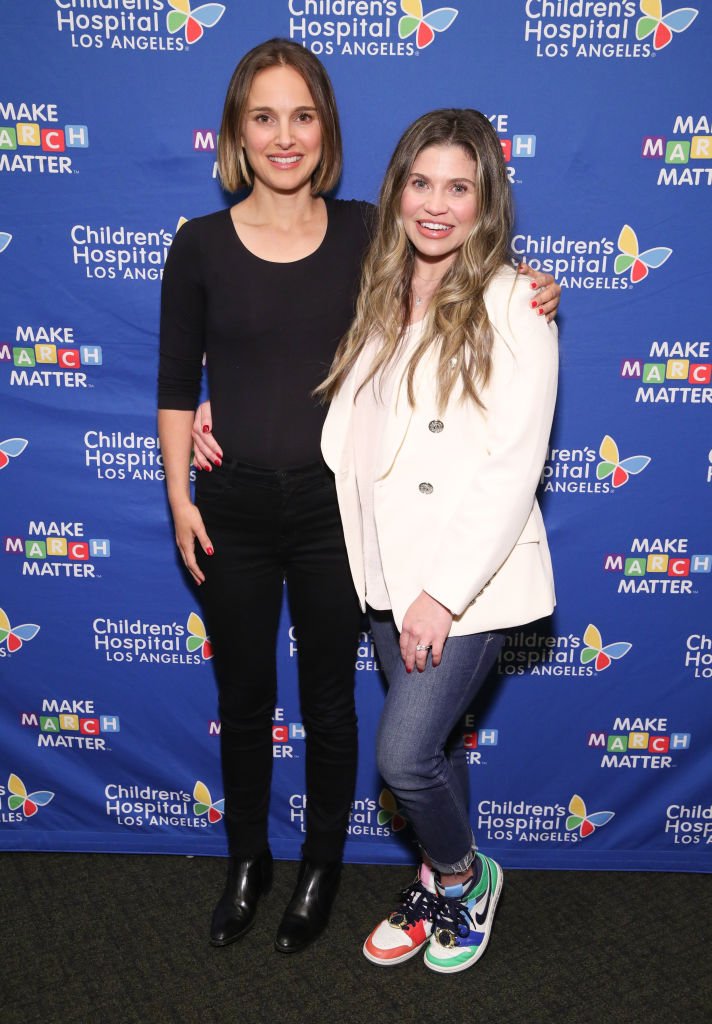 ---
Rihanna
Barbadian singer and Hollywood's most talented divas, Rihanna, is a multifaceted star who has bathed in the limelight all her life! The Loud singer and the Nine Ball of Ocean's 8, Rihanna is another name in the line of gorgeous starlets, and her 5 feet 8-inch stature is just an added advantage over her impeccable stardom.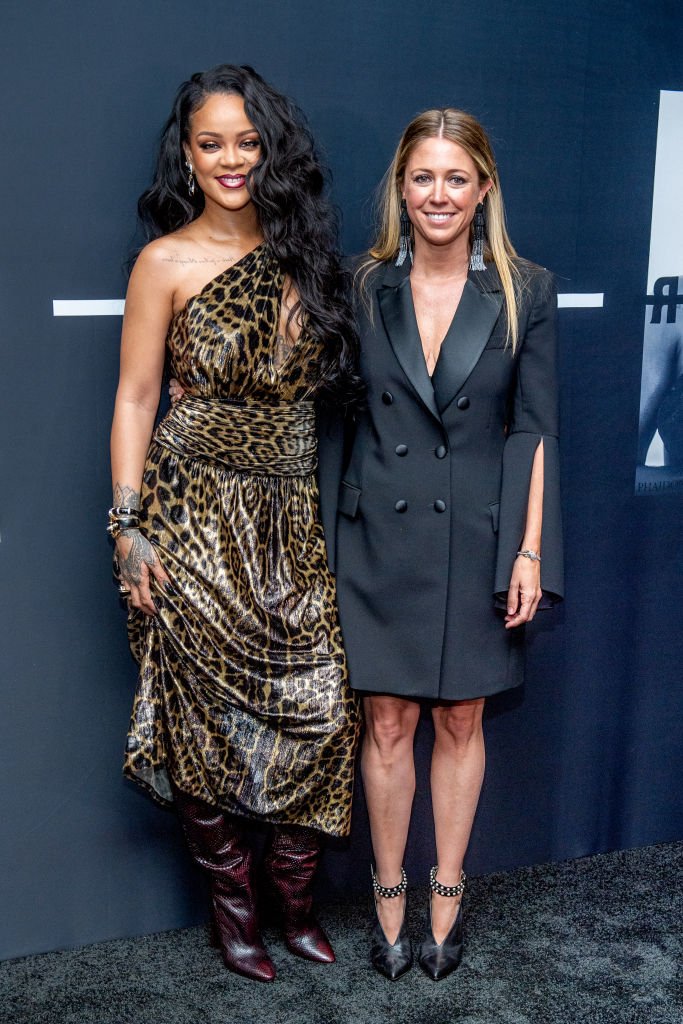 ---
Gal Gadot
The Wonder Woman of Hollywood, Gal Gadot has kept her stardom high with a good number of roles with most of Hollywood's leading men. Her popularity is bestowed upon bold and nerve-breaking characters, and if that isn't enough, the Israeli diva has her 5 feet 10-inch height do the talking! And yes, she's one of the tallest starlets Hollywood could ever have.
---
Jennifer Lopez
Hollywood's J.Lo is a popular name ever known in the world of entertainment. And people are fond of calling her by her nickname! Jennifer Lopez is known for her bold and challenging roles, and she has managed to carve her name among other leading stars over the last two decades. Apart from her soaring career, J.Lo is also one of the tallest divas, measuring 5 feet 5 inches on the vertical front.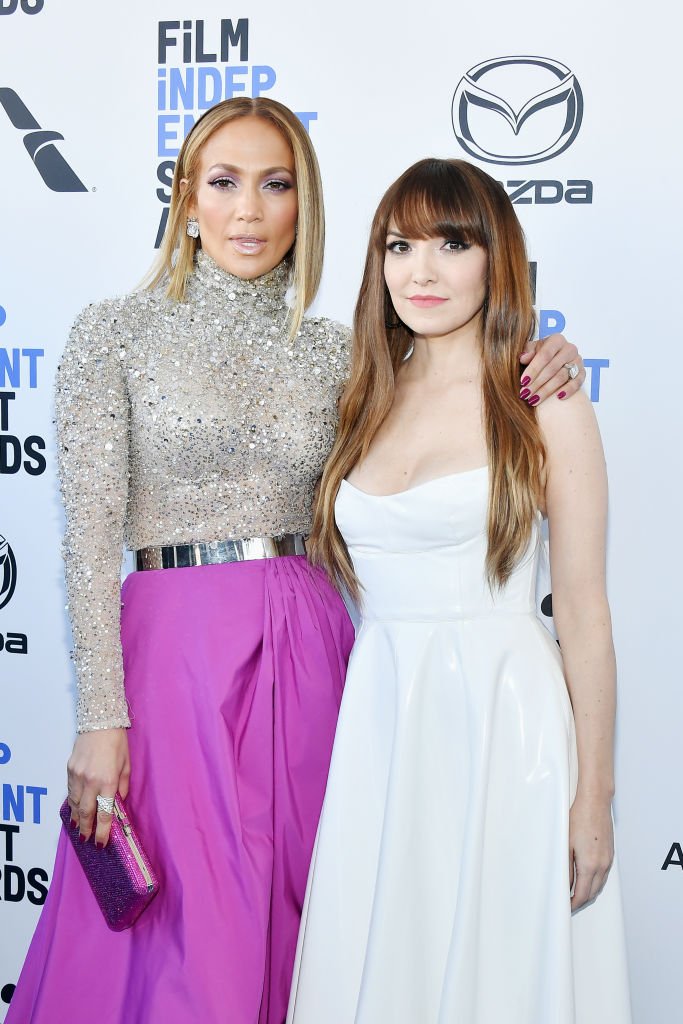 ---
Elizabeth Debicki
Australian actress Elizabeth Debicki indeed did a great job playing the role of Ayesha in the Marvel Studios fame Guardians of the Galaxy. While she has plenty to offer on-screen, the Widows starlet measures 6 feet 3 inches, becoming one of the tallest divas Hollywood could ever have.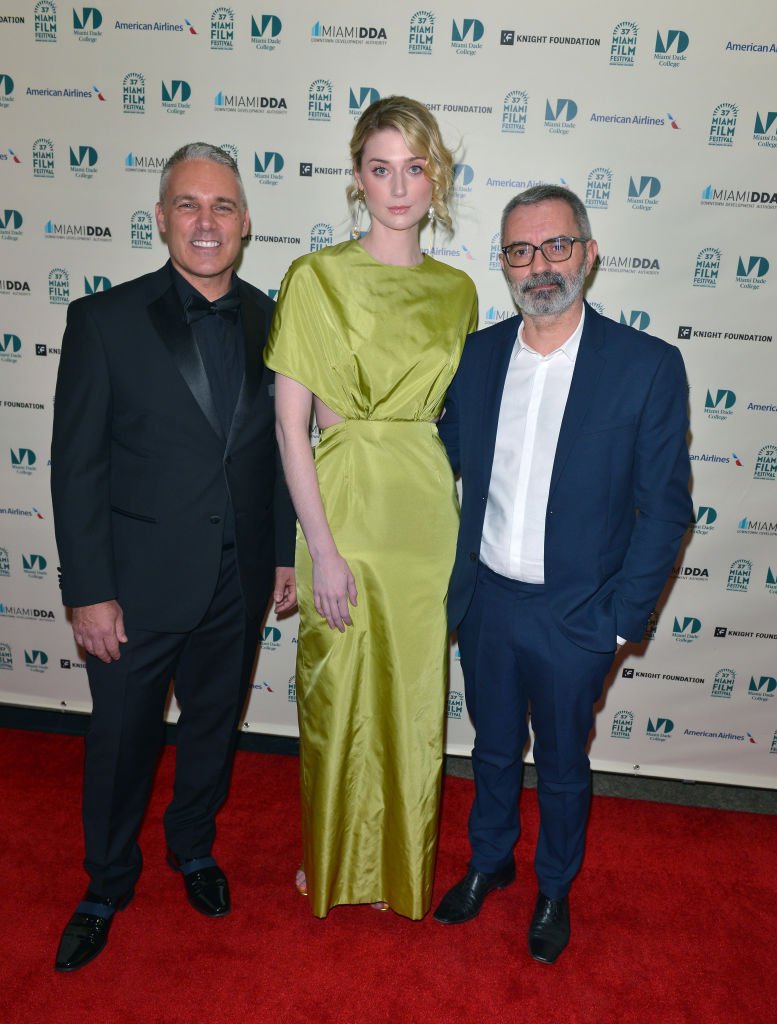 ---
Ella Balinska
English actress Ella Balinska might have just stepped into Hollywood with Charlie's Angels, but the Run Sweetheart Run starlet has a long way in the industry. The upcoming new face of Hollywood isn't just gorgeous, but she's also one of the tallest. Measuring 5 feet 11 inches, Ella Balinska is an unbreakable promise on the path of stardom!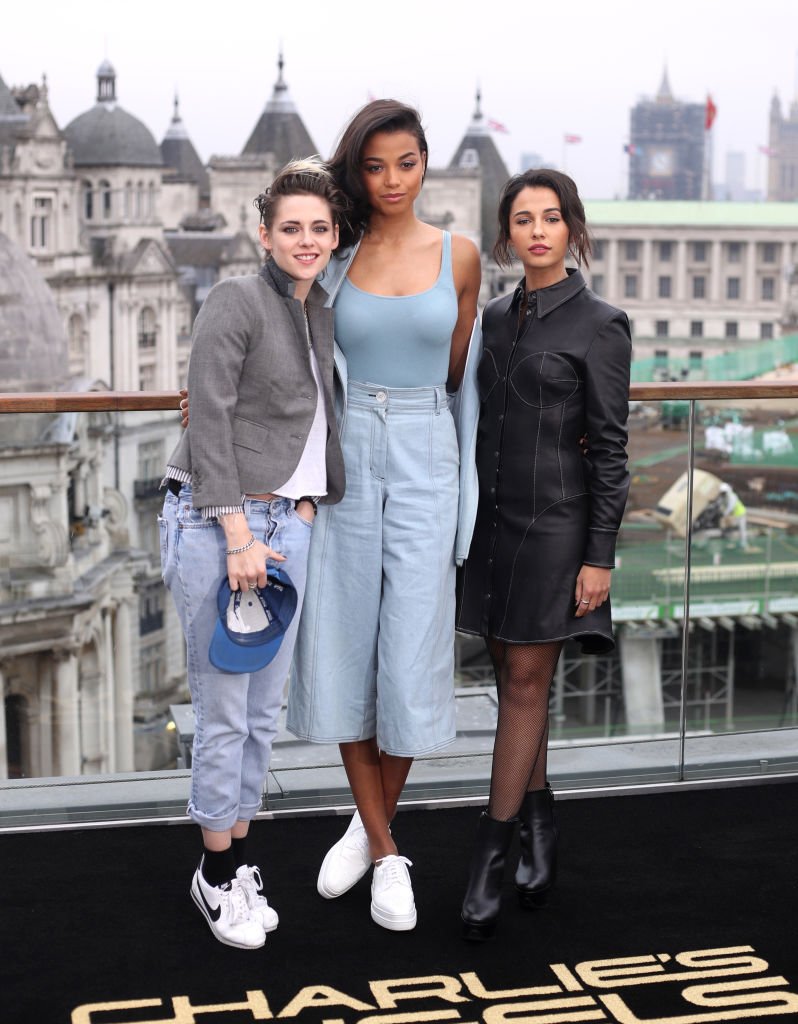 ---
Jennifer Aniston
A never-ending smile over the face, blonde hair swaying across the forehead, and toasts of success is what Jennifer Aniston is all about! The Bruce Almighty diva, who has got her share of fame after giving a good number of breakthrough on-screen performances, is a big name in Hollywood. And to top it all, she's also one of the tallest leading ladies who looks more elegant in her 5 feet 5-inch vertical build.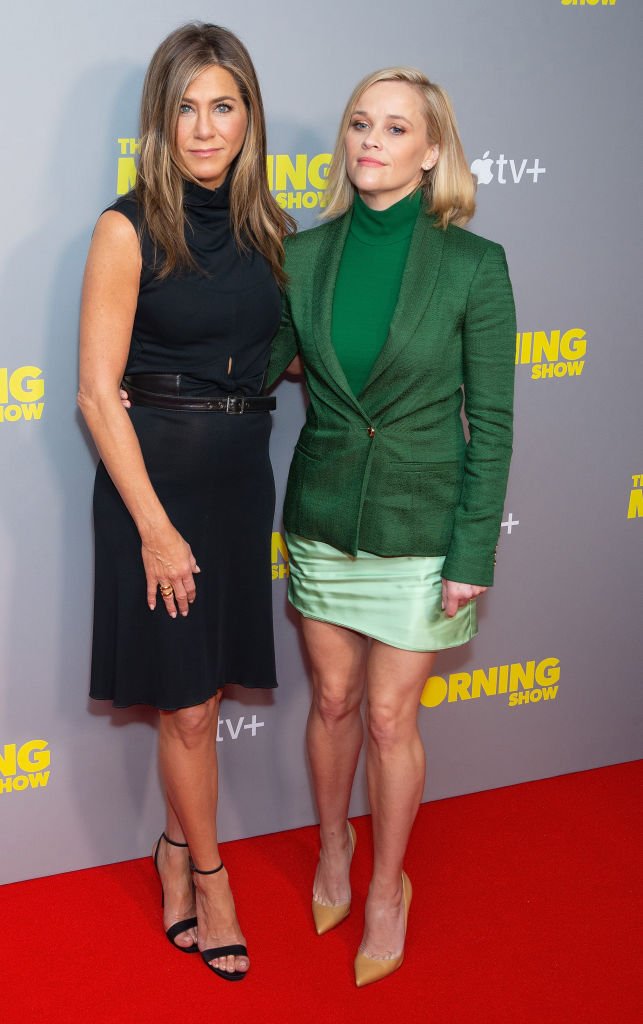 ---
Aisha Tyler
American actress and comedian Aisha Tyler is a good old name Hollywood could ever have. The Axis star who is also popular in the television industry is not just famous for her roles, but also her 5 feet 12-inch stature! Standing tall in the crowd, Tyler gets her place as one of the tallest leading ladies of Hollywood.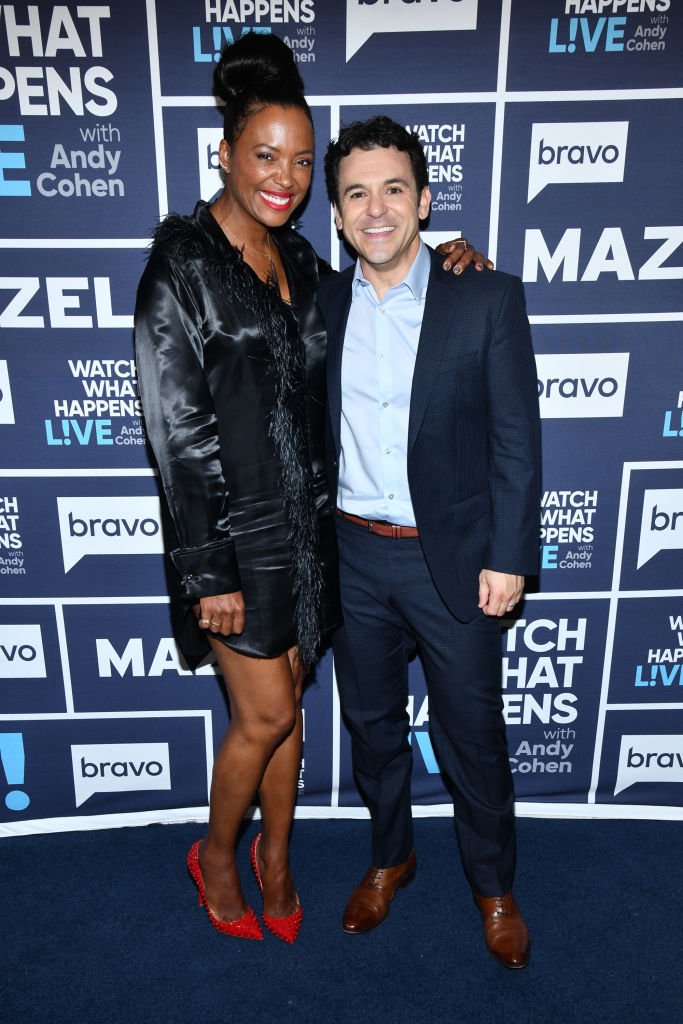 ---
Keira Knightley
Not just Captain Jack Sparrow, Elizabeth Swann did her part with utmost grace, elegance, and grit! Keira Knightley is a brand name when it comes to action-adventure and romantic-fantasy genres that pillar the evergreen movie industry in the world. And to top it all, she stands high with her 5 feet 7-inch stature, becoming one of the leading ladies who are abundantly blessed on the vertical front.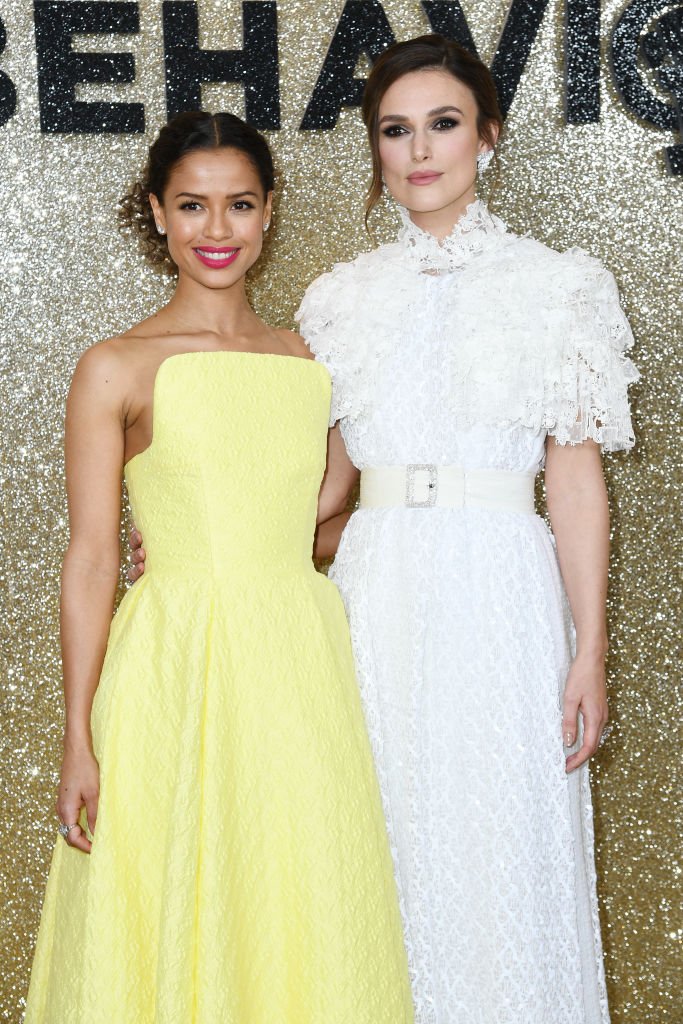 ---
BONUS: The Tallest Women In The USA
If Hollywood has its trademark of tallest starlets, the rest of the U.S. does have gorgeous women who're taller than their beaus! These special women might not be from the world's most significant film industry, but they never missed to garner a second look from the public. If that's not the end to it, these tall maidens have their fanbase that appreciates what they are rather than who they are!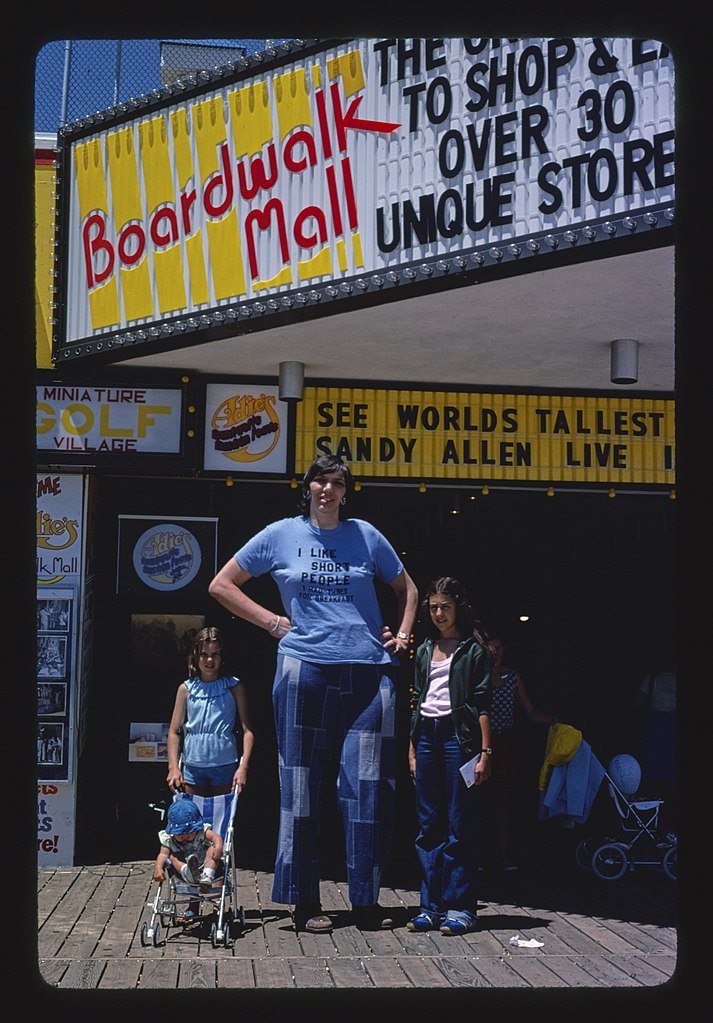 ---
Heather Greene
Heather Greene is indeed a real person. Measuring 6 feet 5½ inches, Greene is taller than most of the men in the U.S.! Or perhaps, the rest of the world! She resides in Las Vegas and flaunts her natural height that looks a bit more elevated whenever she slips into her heels.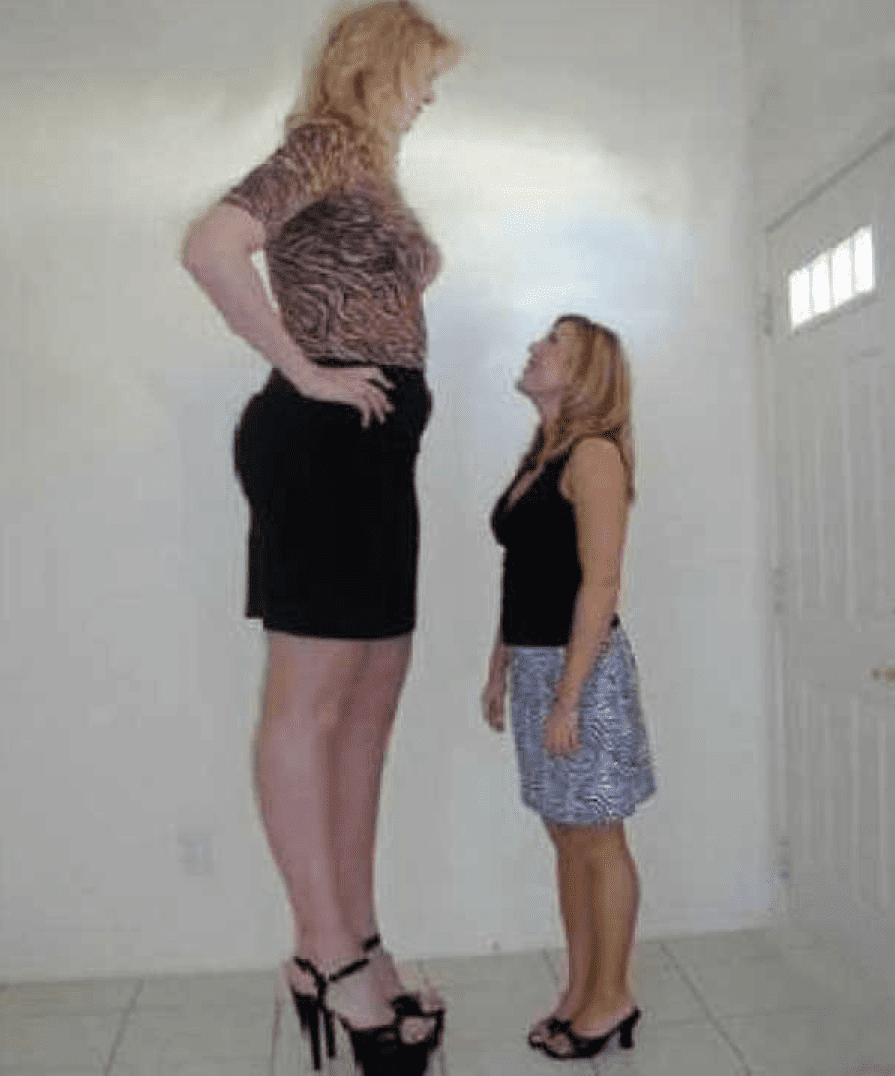 ---
Lindsay Corine Taylor
Lindsay Corine Taylor is a famous American professional basketball player and coach who is also known for something else—her height! Whenever Lindsay is on the streets or busy with her sport, she has managed to make heads turn. Standing tall at 6 feet 8 inches, she is also one of the tallest female athletes in the world.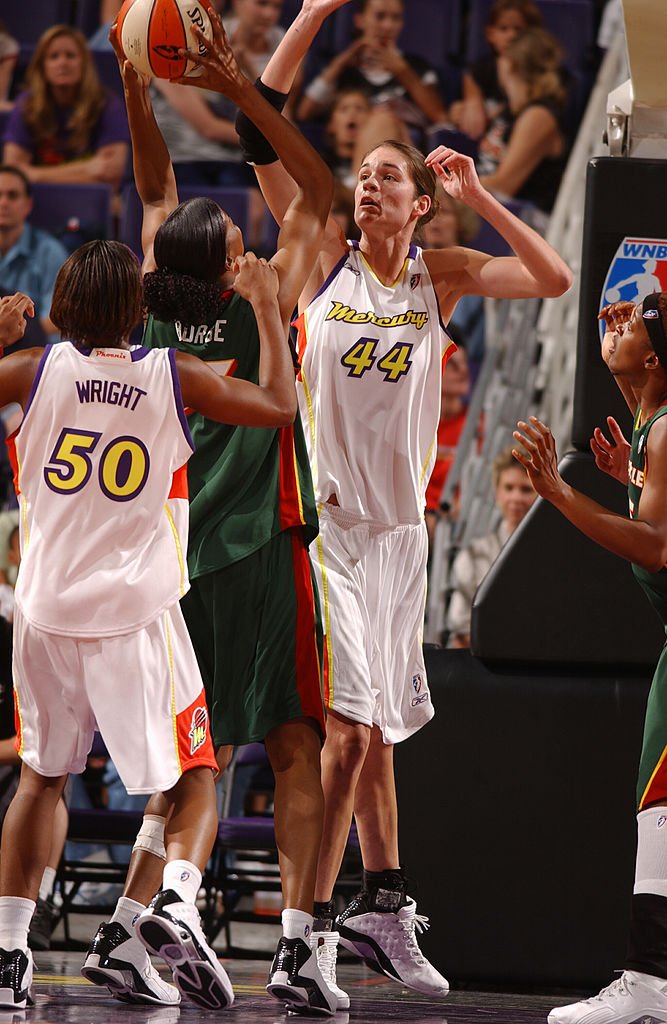 Sometimes, a simple thing can lead to achieving stardom. These American women are successful in their respective professions, but their height is the ultimate talk of the town!
Sources: Mommyish, Livingly, IMDb, YouTube