Celebrities And Their Pets
Are you a dog or a cat person? Maybe you're neither. Maybe you're a lizard or pig person. Whatever animal is your spirit animal, you probably have a pet. Celebrities also have pets, and they love to show them off! In this article, you'll see a roundup of the cutest celebrity pets around. Maybe they'll make you want to get another dog, cat, lizard, or whatever! Let's get started!
Sylvester Stallone
If you've ever seen Rocky, you'll probably remember the scene where Rocky Balboa bought two turtles from Adrian. As it turns out, Stallone kept the turtles, Cuff and Link, from the movie and still has them today! They're 44 years old now!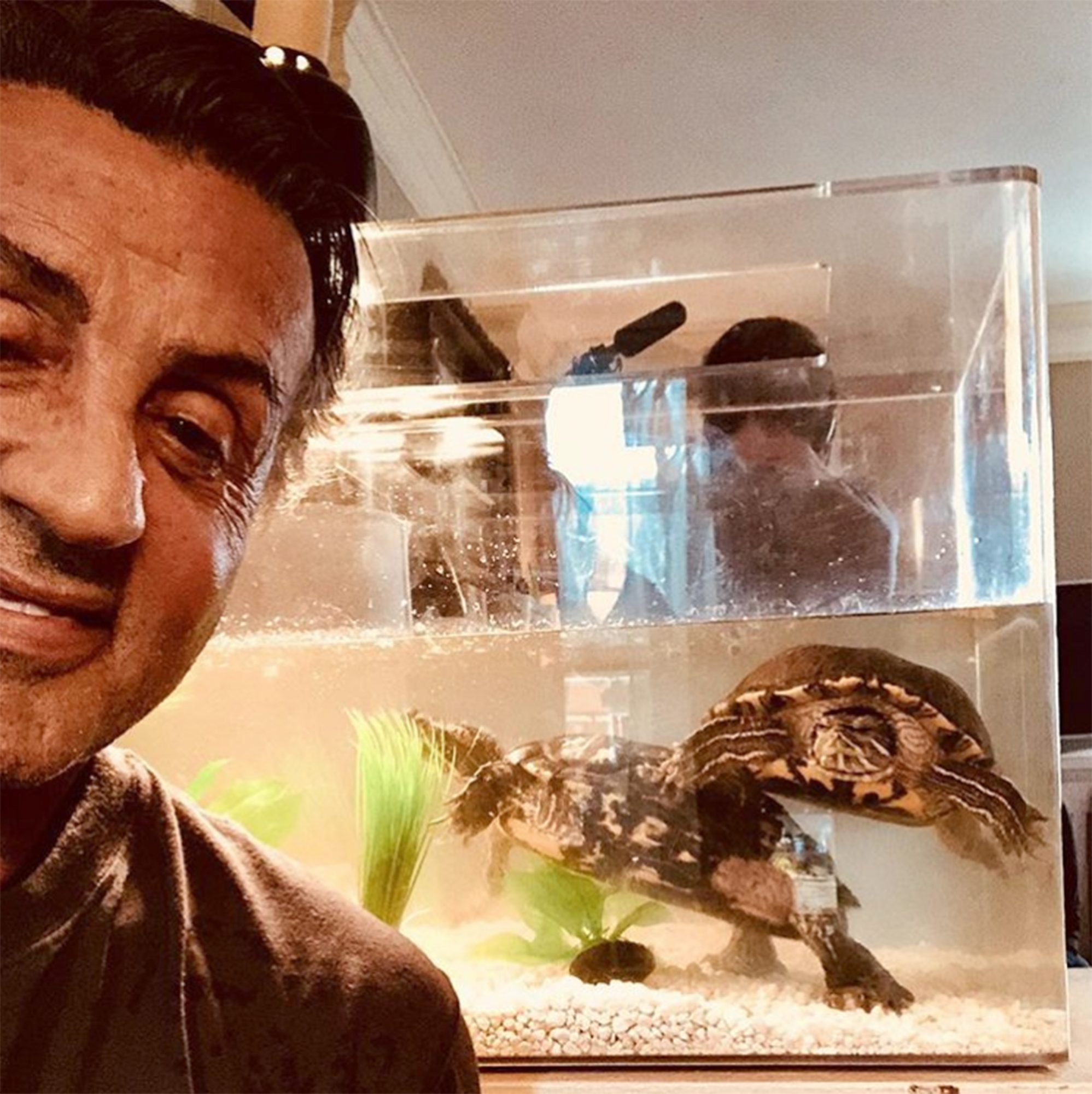 Cuff and Link are doing great. Turtles have very long lifespans, and they actually might outlive him. They even showed up in the most recent spin-off of the Rocky movies, Creed 2. They've appeared in every Rocky film!
The Obamas
The Obama family famously had two dogs during Mr. Obama's term as president. Most people remember their Portuguese Water Dog, Bo. They also had a second one named Sunny that they got during Mr. Obama's second term.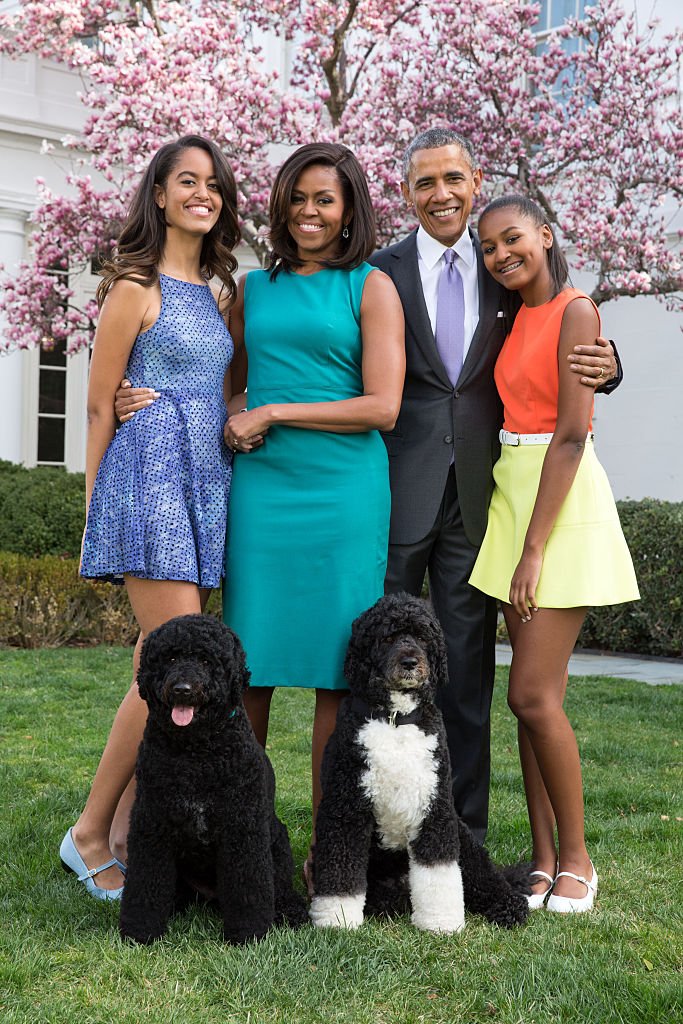 Both dogs are still alive and still with the Obamas. Mr. Obama promised his daughters a puppy once the campaign was over. He even referenced it in his victory speech, saying, "I love you both more than you can imagine. You have earned the puppy that is coming with us!"
Chrissy Teigan And John Legend
Chrissy Teigan and John Legend have a whole bunch of dogs, and they're all cute as can be. They actually have four dogs right now: Petey, Penny, Pippa, and Paul. That's Paul in the picture there, and he's an English Bulldog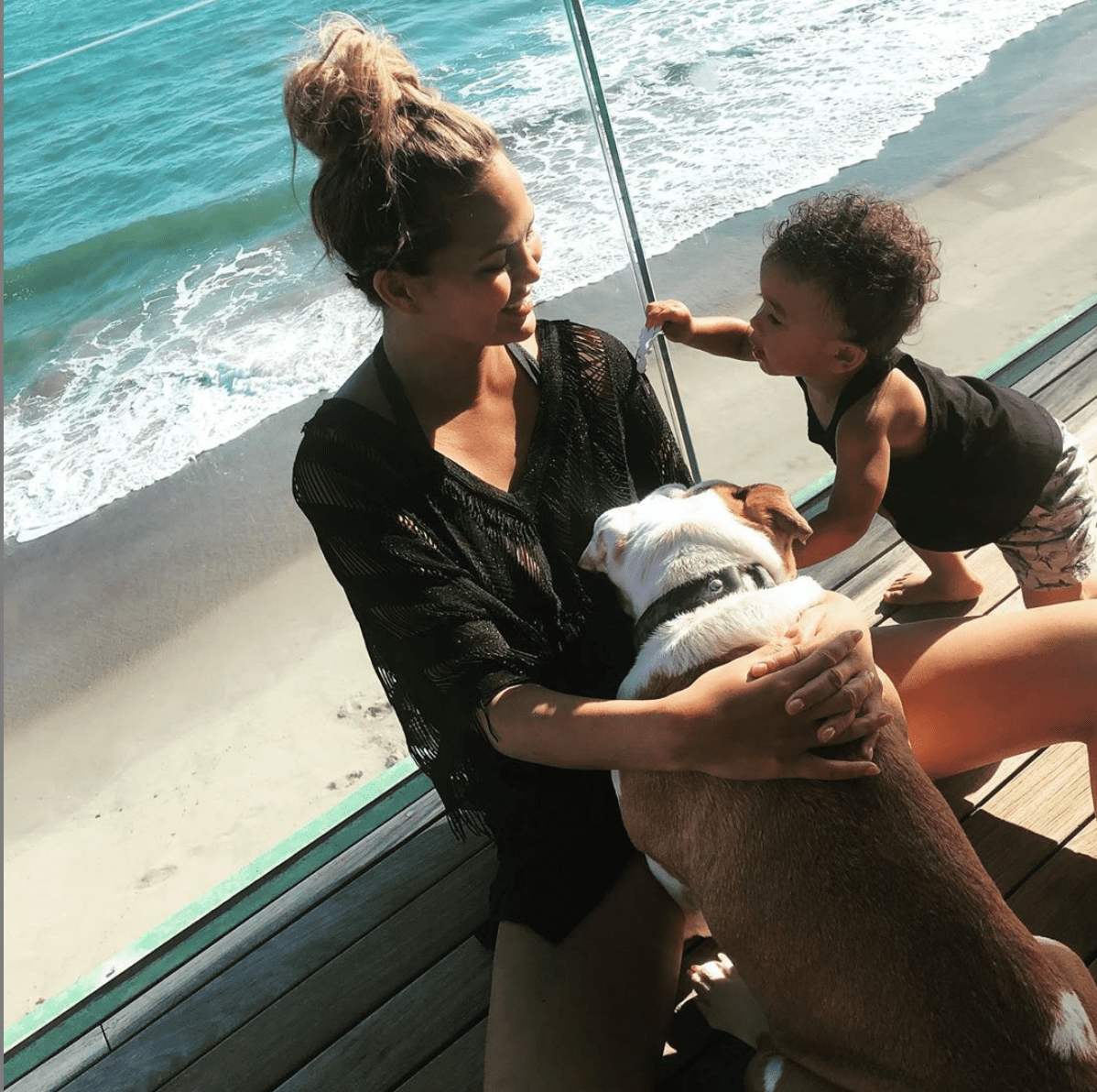 Penny and Pippa are both French bulldogs. Petey is their newest addition, and they got him in January of 2020. He's a standard poodle and a very cute puppy. Teigan said about their new puppy, "If he's anything like his dad, he will be the biggest caramel Gumby ever seen".
Queen Elizabeth II
This is a famous one, but they're definitely cute. HRM Queen Elizabeth II of England has always kept a whole herd of Welsh Corgis in the various royal estates. She's had more than 30 of them during her reigns as queen.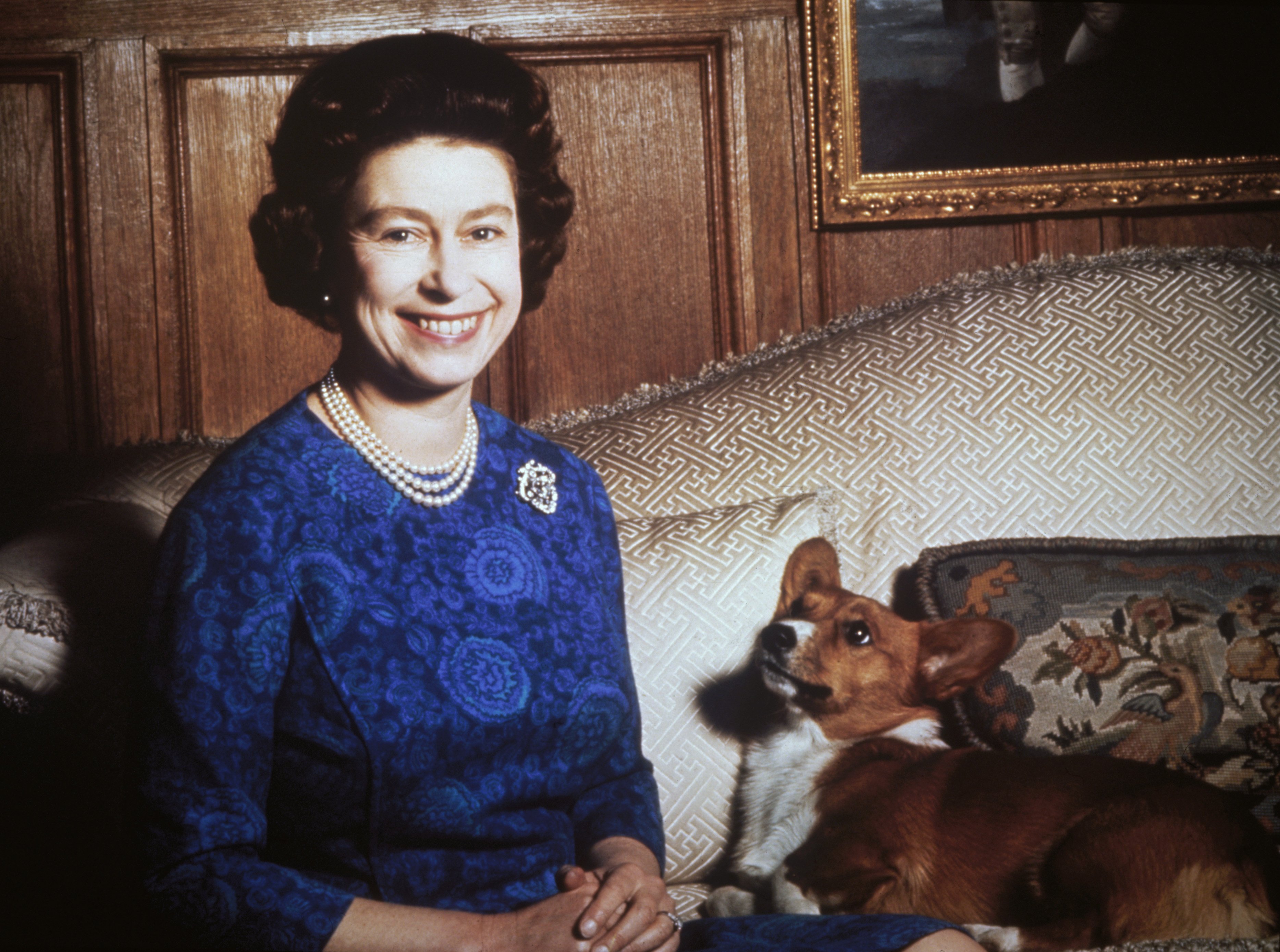 Her fondness for Corgis goes way back too. She got the first one, named Susan, when she was 18 years old. Susan was so beloved that she accompanied the Queen on her honeymoon! All of the other Welsh Corgis that she has owned are all descended from that first dog. She must have been a great dog!
Miley Cyrus
Miley Cyrus has an absolutely absurd amount of animals. She currently has two pigs, two horses, and two cats. She gave away six of her dogs recently though. Apparently they were just too much to handle when you also own seven more.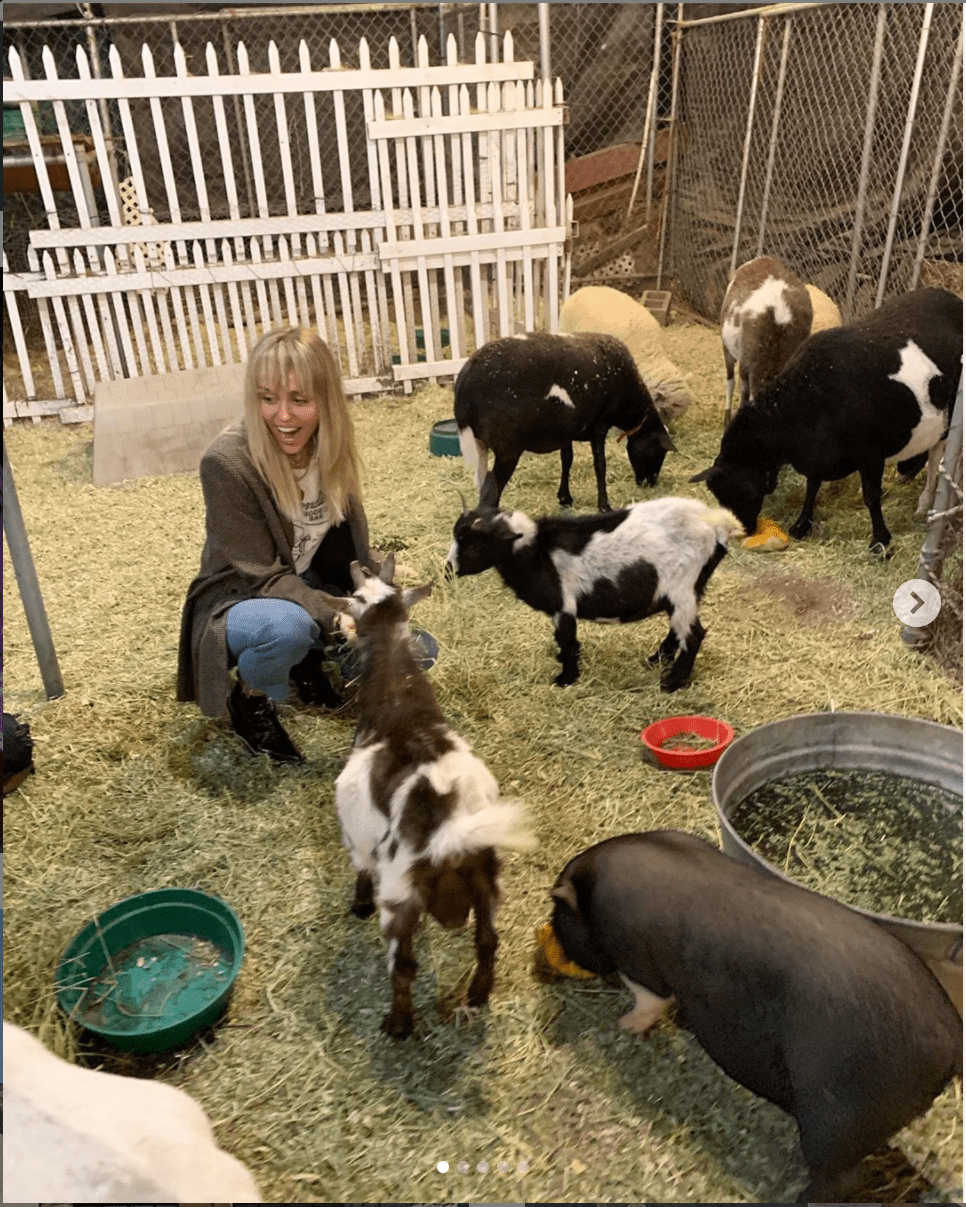 Right now, she has seven dogs: Barbie, Mary Jane, Happy, Bean, Dora, Emu, and Tani. That's quite the menagerie of animals. It's almost like she lives on a farm or something. She does have special homes on the property to hold all of them.
Karl Lagerfeld
If you've ever seen a picture of designer Karl Lagerfeld, you might accidentally mistake him for James Bond Villain. Part of the reason is because of his distinctive white hair, sunglasses, and stern expression. The other part of it is his white cat, Choupette.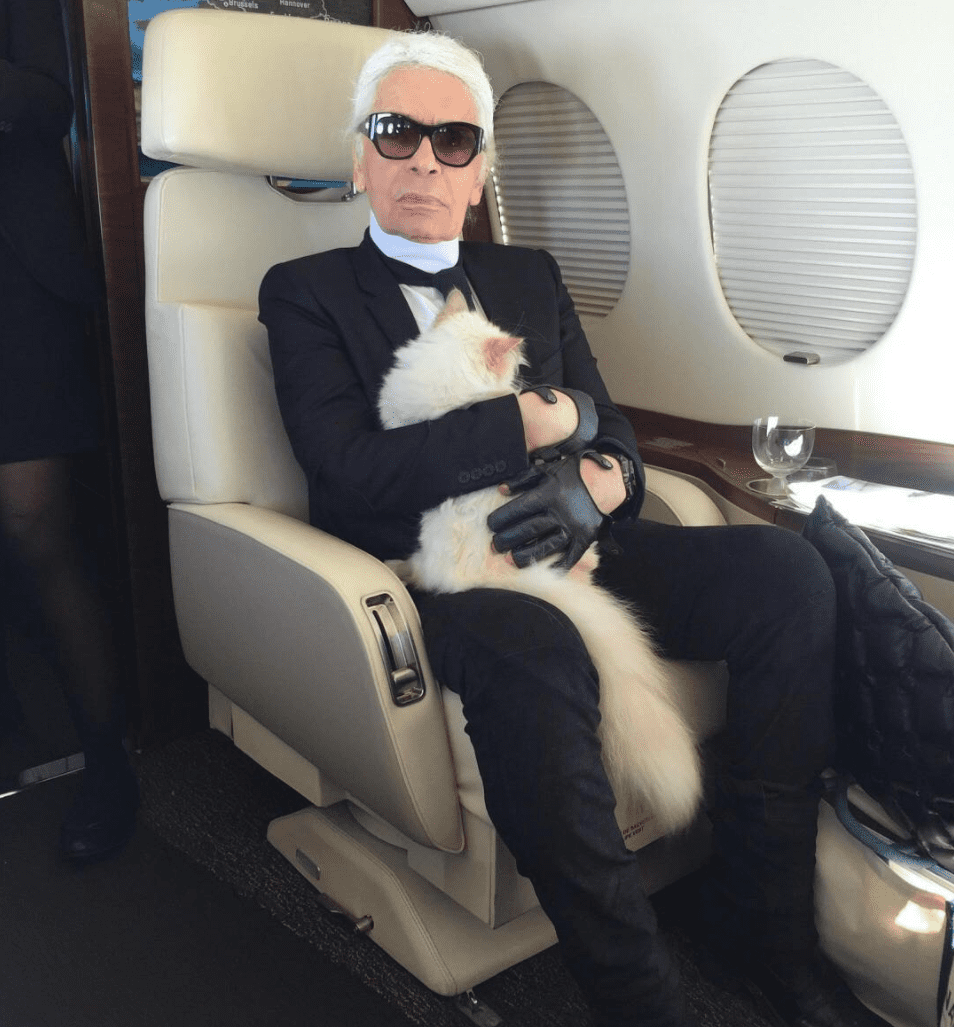 He told CNN, "There is no marriage, yet, for human beings and animals....I never thought that I would fall in love like this with a cat." Well, then. Mr. Lagerfeld really does love his cat. She is super-fluffy, so who wouldn't?
Kendall Jenner
Kendall Jenner has a very cute Doberman Pinscher that she got in 2018. She began taking pictures of her dog and putting them on Instagram, but didn't reveal the dog's name until January 2020. The dog's name is Pyro.
This was not actually the first dog for Kendall. Her first dog was named Dolce, and he was a brown Chihuahua. When he died, Kendall named a beige Kylie Cosmetics lip kit after her late dog. They had another chihuahua named Gabanna too.
Taylor Swift
Taylor Swift is definitely a cat person. She has three cats: Meredith Grey, Olivia Benson, and Benjamin Button. Yes, she has named them after the TV characters, and. yes, she has one named after a Brad Pitt movie.
She has taken to Instagram with her cats, and there are a lot of pictures of them. Ms. Swift was also in the movie Cats, but that movie is better left forgotten. Unless you've seen it and it's now seared into your mind.
Meghan Markle
Prior to marrying into the British Royal Family, Meghan Markle had several dogs that she had reduced from shelters. There was some question about whether her dogs would make it with her after her marriage, but they definitely did.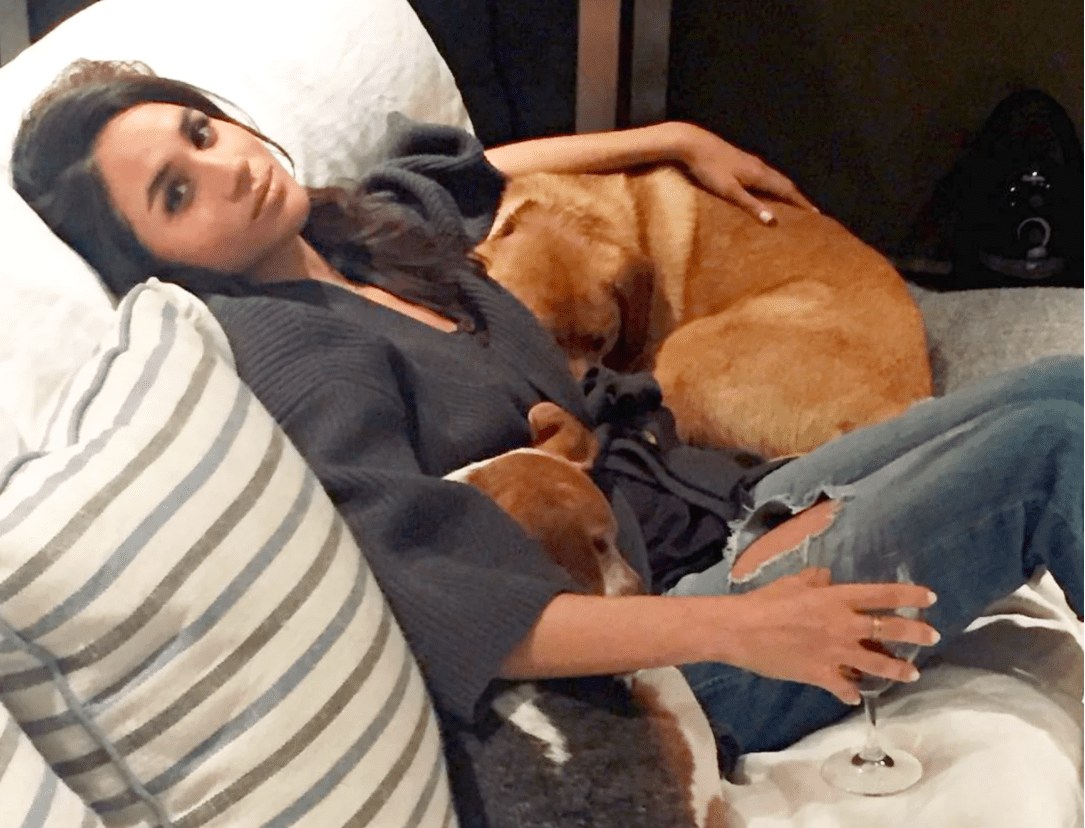 Not only that, but she and Harry adopted a new dog in 2018. He was a Labrador Retriever and all of the dogs managed to make it with them back to Canada. She has been a big proponent of the "adopt, don't shop" ethos when it comes to pets.
George And Laura Bush
During George W. Bush's presidency, he had a dog named Barney who often roamed the White House. Barney sadly passed over the rainbow bridge in 2013. Recently, the Bushes adopted a new dog named Freddy.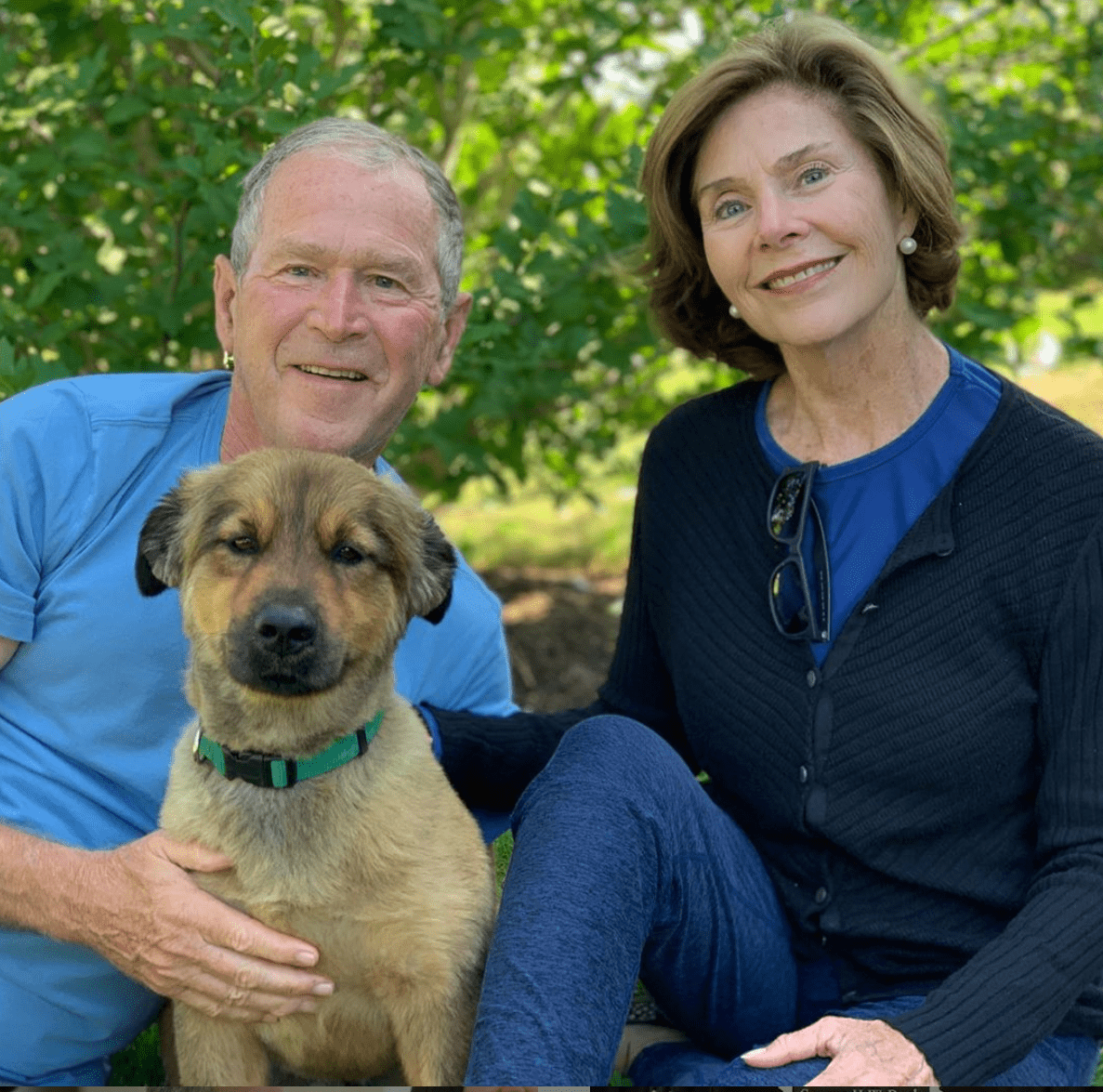 Freddy was adopted by the Bushes in 2016 after they visited the SPCA of Texas' Jan Rees-Jones Animal Care Center. They saw Freddy and decided to bring him home with them. He might not get to roam around the White House, but he's doing just fine.
Paris Hilton
Paris Hilton was famous for carrying her Chihuahua Tinkerbell around with her everywhere. Tinkerbell died in 2020, but she adopted a whole BUNCH of dogs even before that. They live in their own $325,000 mansion on Hilton's property.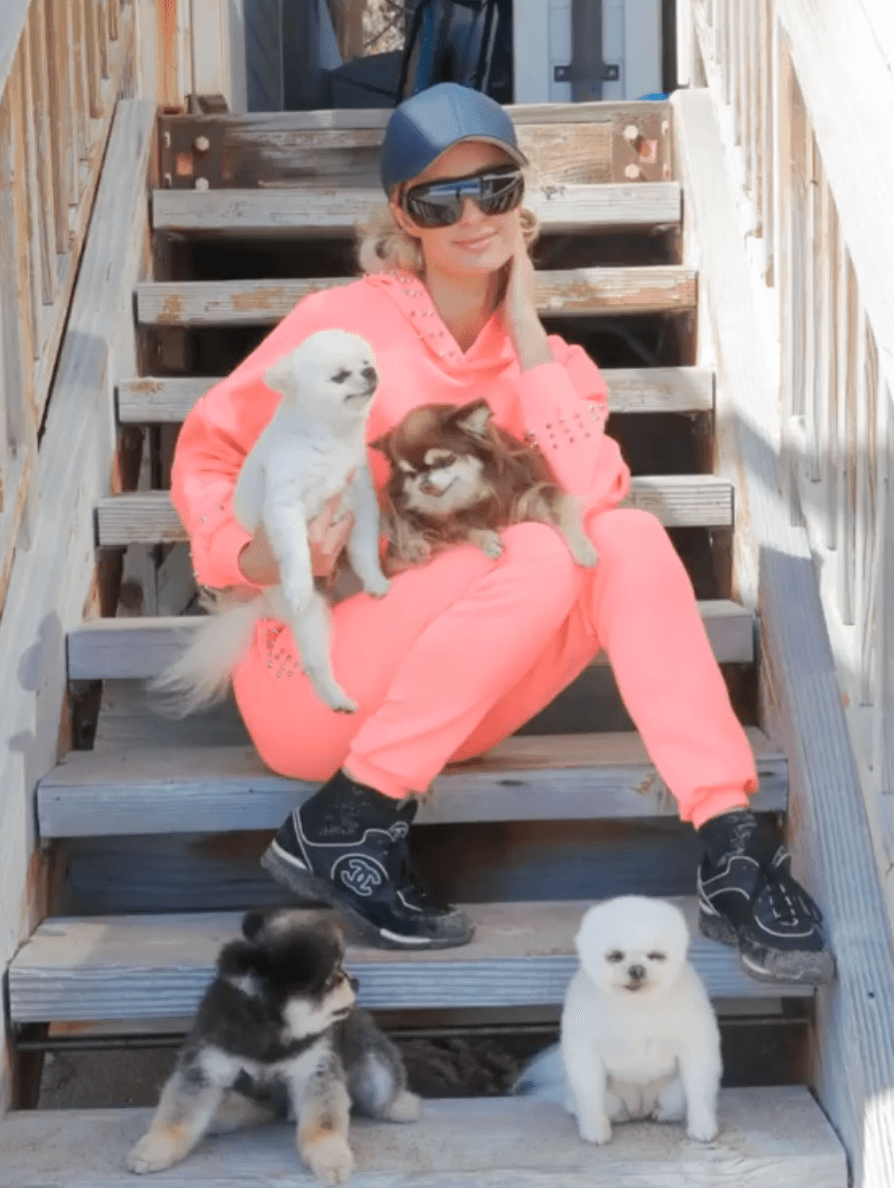 Also, they have their own Instagram account, because of course, they do. That account has already amassed 35,000 followers of its own. Who wouldn't want to see 10 dogs run around a $325,000 mansion? Sign us up!
Paula Abdul
Paula Abdul has two cute chihuahuas, who seem to enjoy making her workouts a bit more difficult. She actually had two other dogs, Tinkerbell and Charity, who died in the same week in March 2020. She has said that she was very grateful to have had them as pets.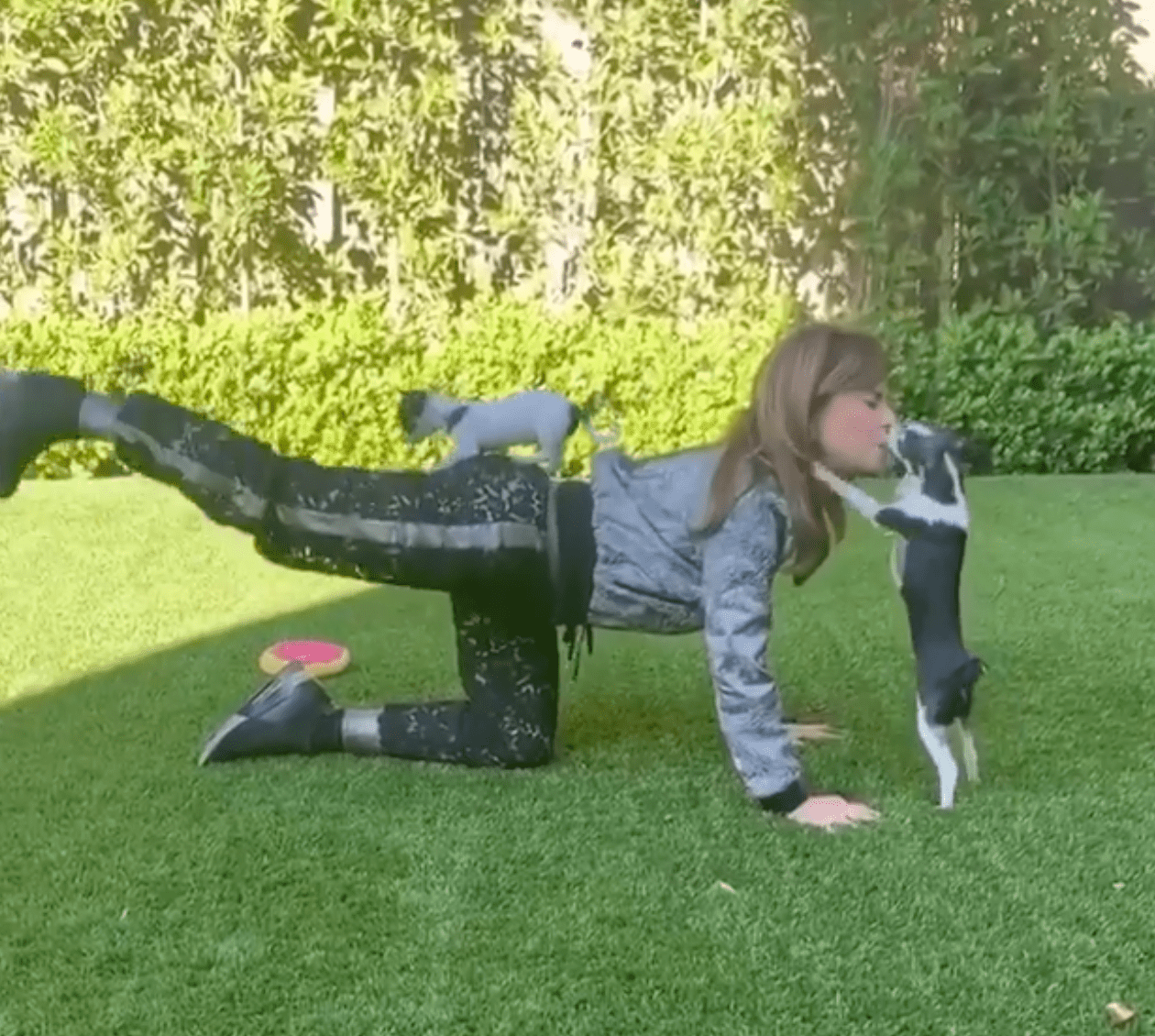 On the Instagram post mourning her two beloved pets, she said " A big piece of my heart is missing. So grateful to have been their Mommy and for all the unconditional love they gave me for all these years. It's amazing the kind of love a dog provides."
Kelly Osbourne
Really, the entire Osbourne family has a lot of pets. Kelly has two dogs and one cat. Her parents Sharon and Ozzy have so many animals on their property that they have opened up their own "doggie daycare" center on the property.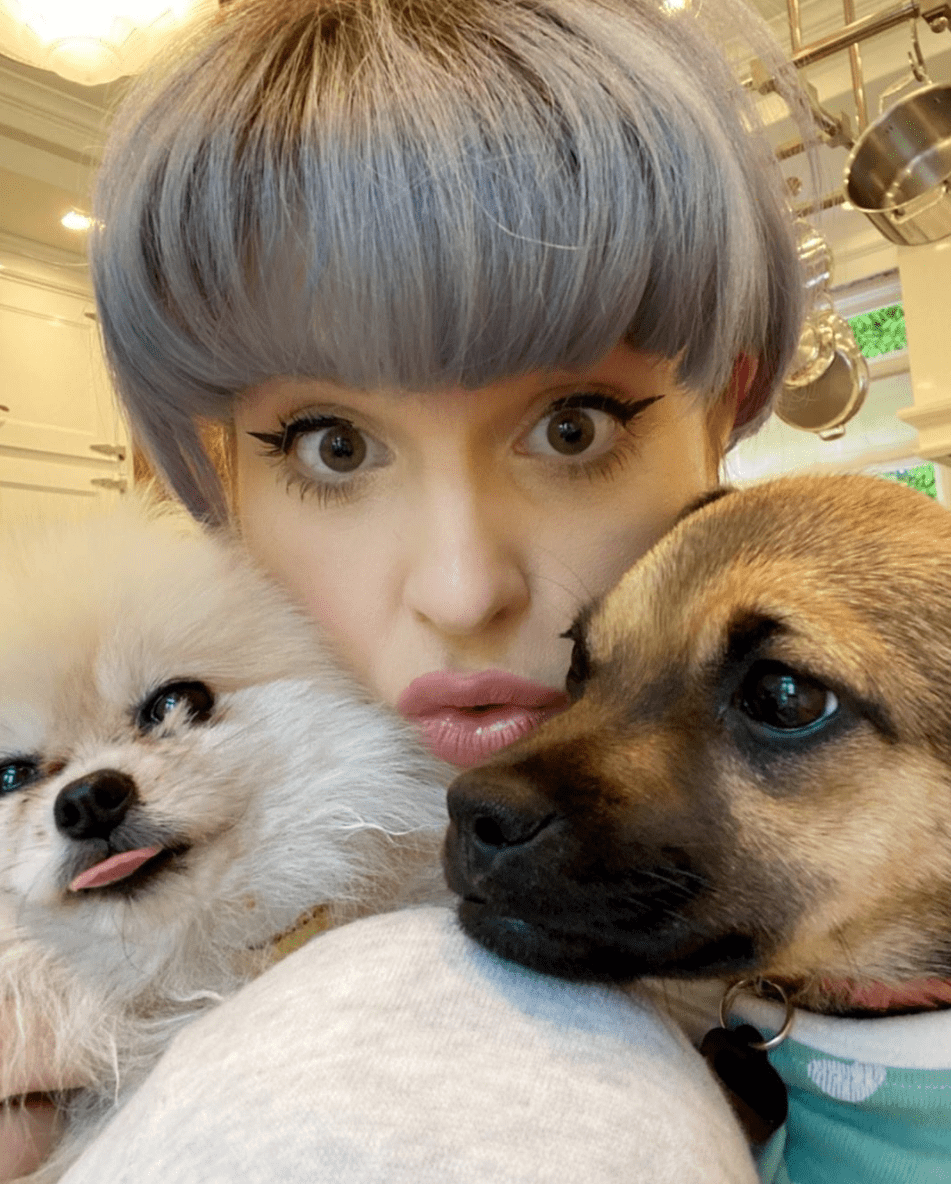 Before you ask, none of the Osbourne pets are bats. Kelly's Pomeranian is named Polly. The other dog, who is an Australian Retriever mix was given to her by her brother Jack. He apparently doesn't have a name as of February 2020.
Chris Hemsworth
Chris Hemsworth and his wife, Elsa Pataky, have a Goldendoodle named Sunny. Sunny had a well-publicized incident in 2019 when she ran off into the Australian wilderness. When it happened, they did what any good dog parents would do.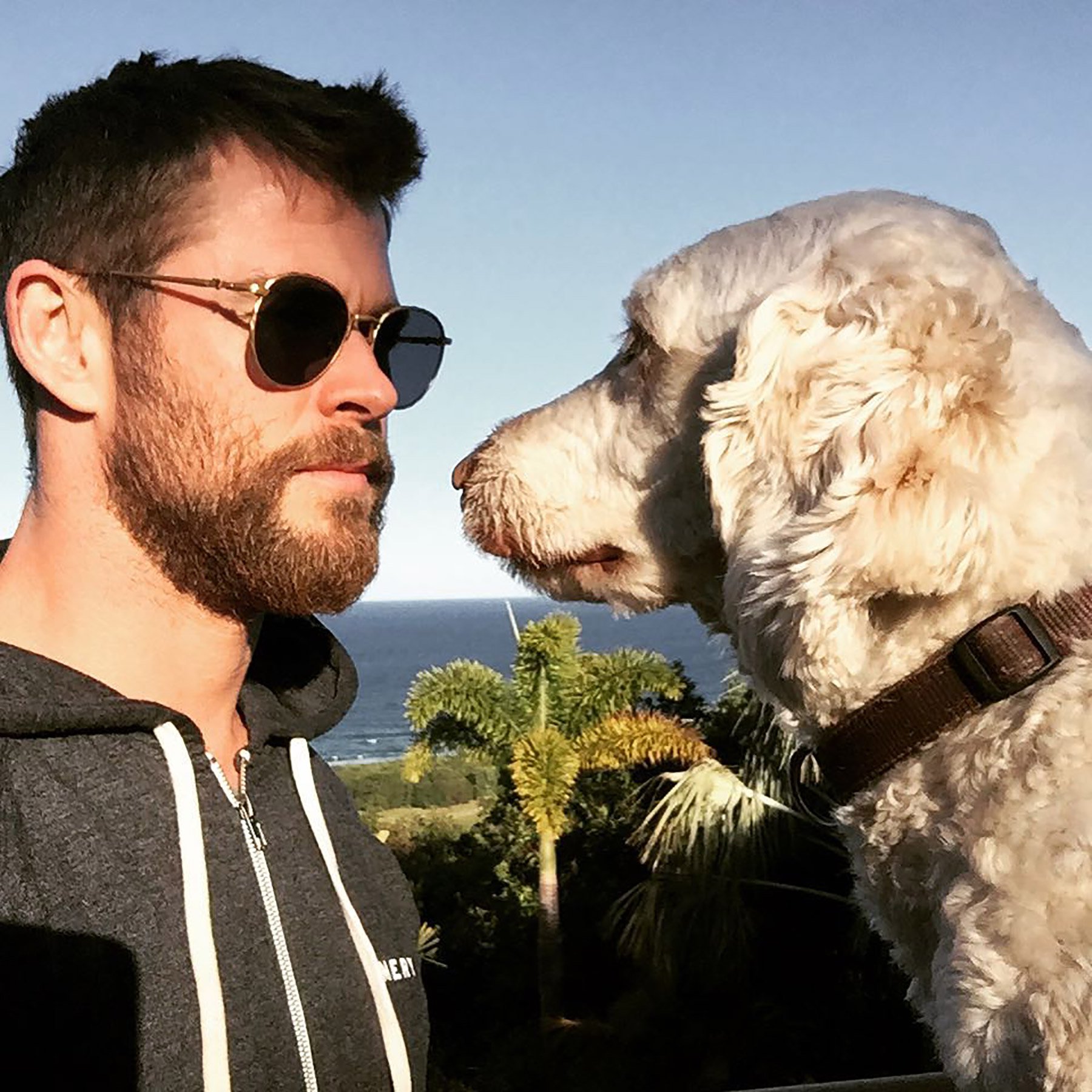 They went to the local Facebook page and asked for help! Fortunately, they managed to find her a few days later. She was apparently spooked by the electrical shock from an invisible fence. Everything had a happy ending though and she wound up back at home!
George Clooney
George Clooney is famous for having several pets. His most famous pet was probably Max, the pot-bellied pig that died in 2006. He also had a Cocker Spaniel named Einstein for many years who died in 2017. Recently, he and his wife Amal have adopted another dog, however.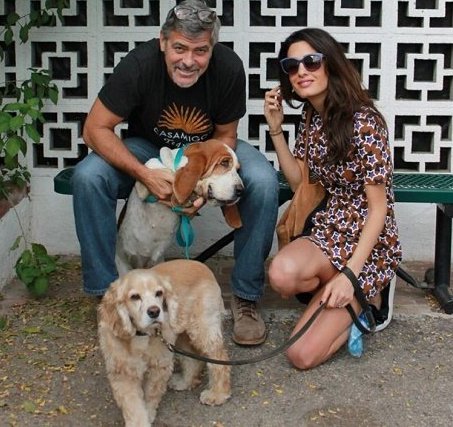 Right before Einstein died in 2017, the couple adopted a basset hound named Millie. They also have another dog together named Louie. Both of their current dogs are rescue dogs, too. They apparently found them on Petfinder!
Almost every celebrity seems to have a pet or two. Or, in some cases, 19 or 20. They're all super cute and they have someone to look after them. We're talking about the celebrities in that last part, not the animals! Everyone needs a furry friend. If you have a non-furry friend that might enjoy reading about pets, please share this article with them. Thanks for reading!
Sources: People Magazine, Instagram, Us Weekly, Toronto Sun-Times