Transforming A Cement Factory Into An Architectural Marvel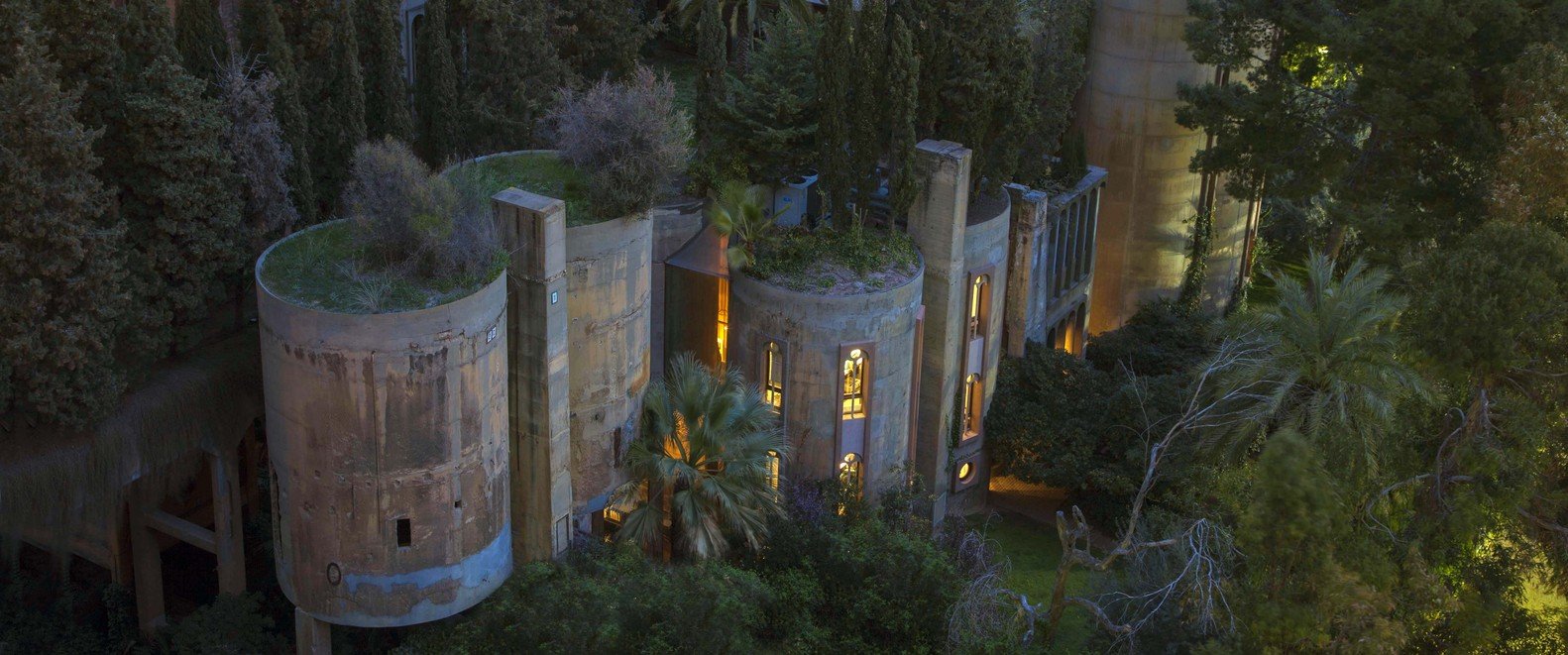 Not many people would look at a derelict factory and see it as beautiful and full of architectural and design potential, but some are visionary enough to do so. One such man is Ricardo Bofill, who used his talent to bring to life an otherwise useless relic of the industrial past. And the way he transformed it will give you all the architectural goosebumps. 
---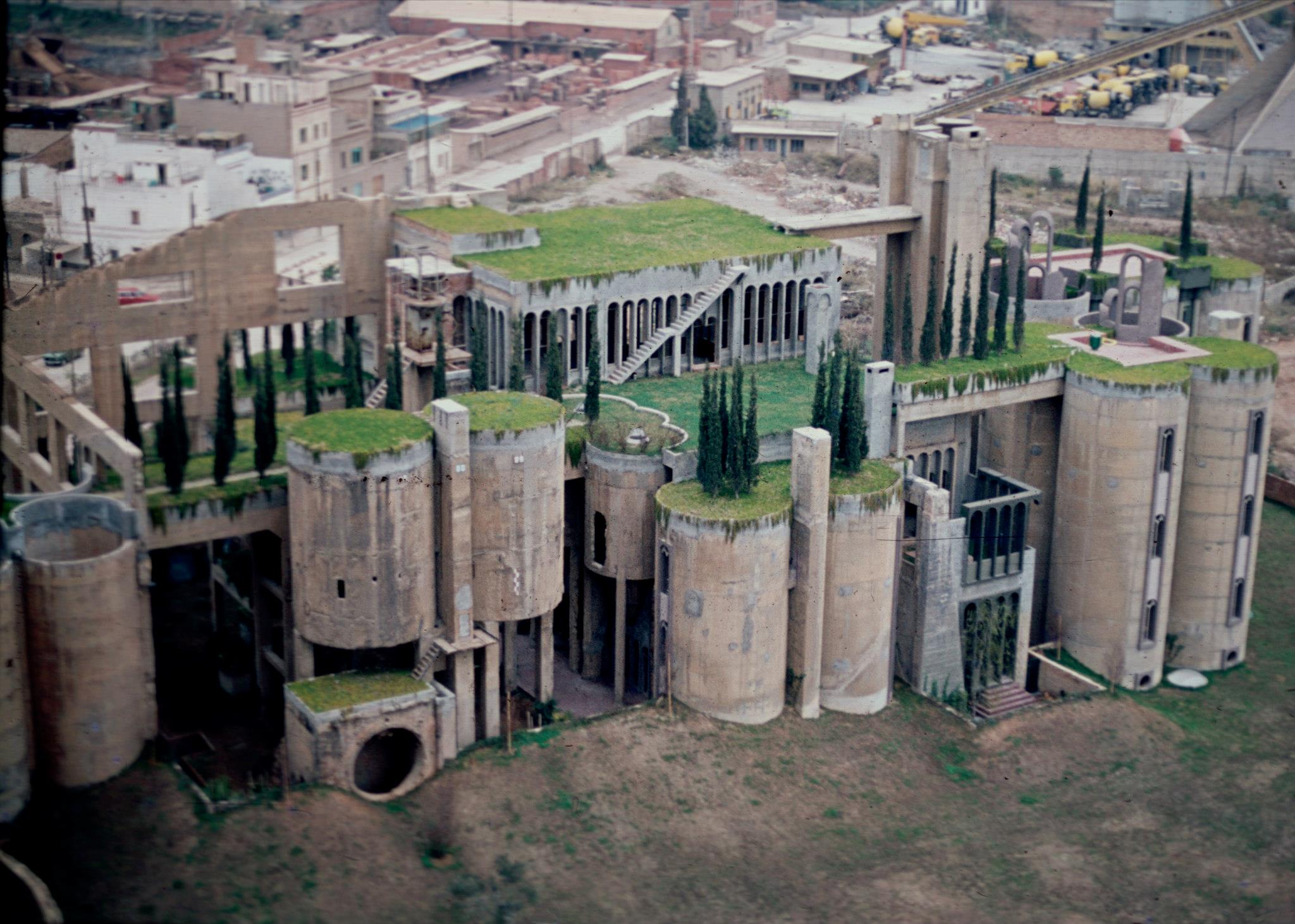 Back in 1973, a cement factory on the outskirts of Barcelona was falling to ruins, but it still showed its original grandeur. It featured over 30 massive silos, huge engine rooms, and large underground galleries. It was a force to be reckoned with, and it was as cement as can be. Not exactly a welcoming kind of building, but it had potential for one man. 
---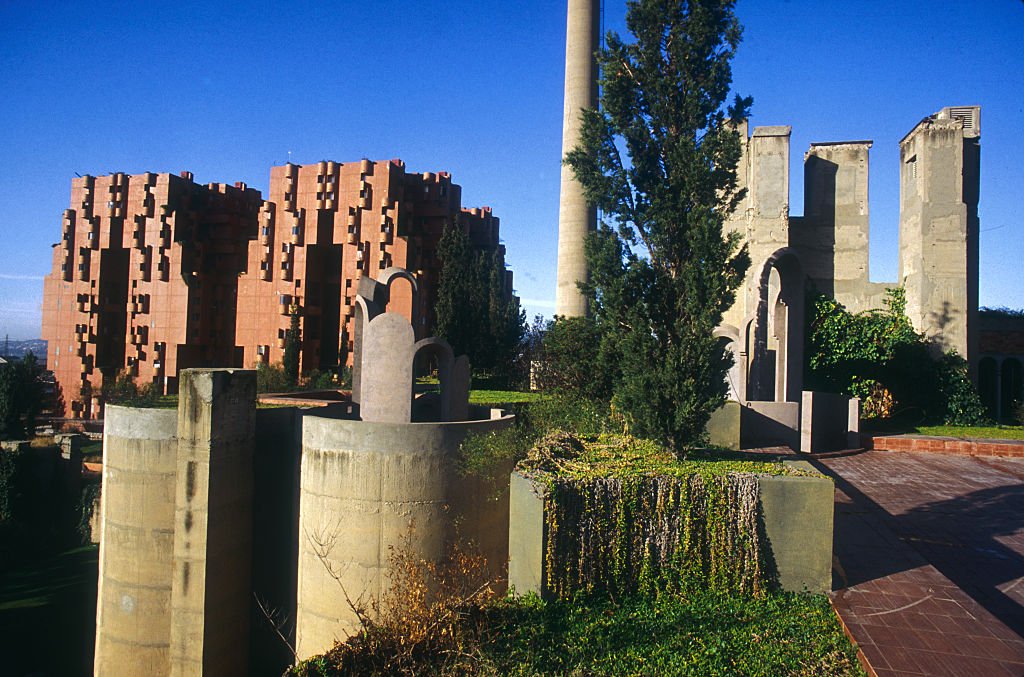 When Ricardo Bofill stumbled upon the factory one day, its size and structure impressed him right away. The industrial complex held opportunities for him, and he found it just at the right time. He was looking for more space for his family and his architectural practice. It looked like he found the perfect spot to settle into. 
---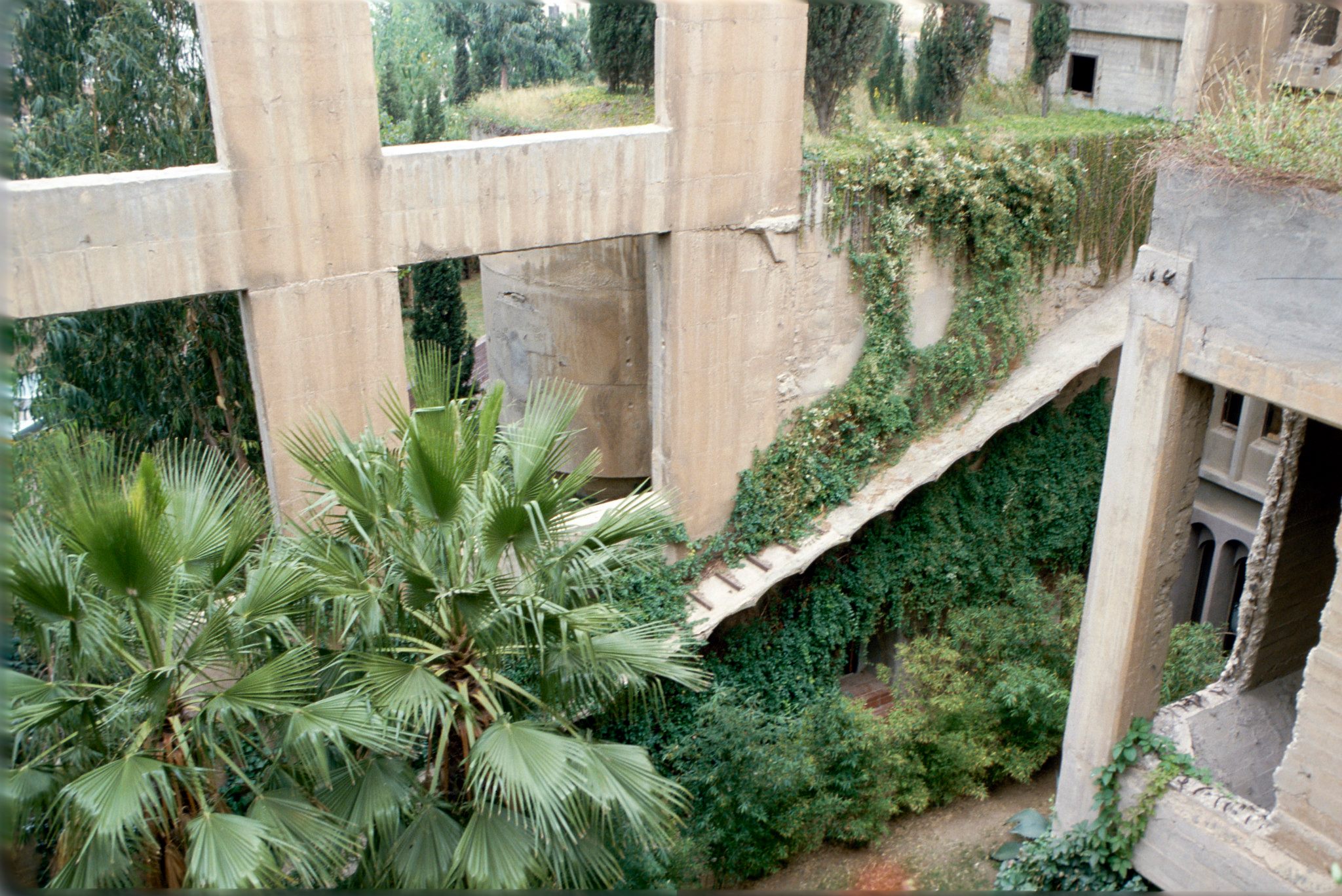 When Bofill found the factory, he approached it with the professional eye of an architect. He recognized that it was full of stylistic types, and that posed a challenge for Bofill. Could he transform it into something unified and coherent, whilst still keeping the soul of the place alive? It might prove hard because of the nature of the building itself.
---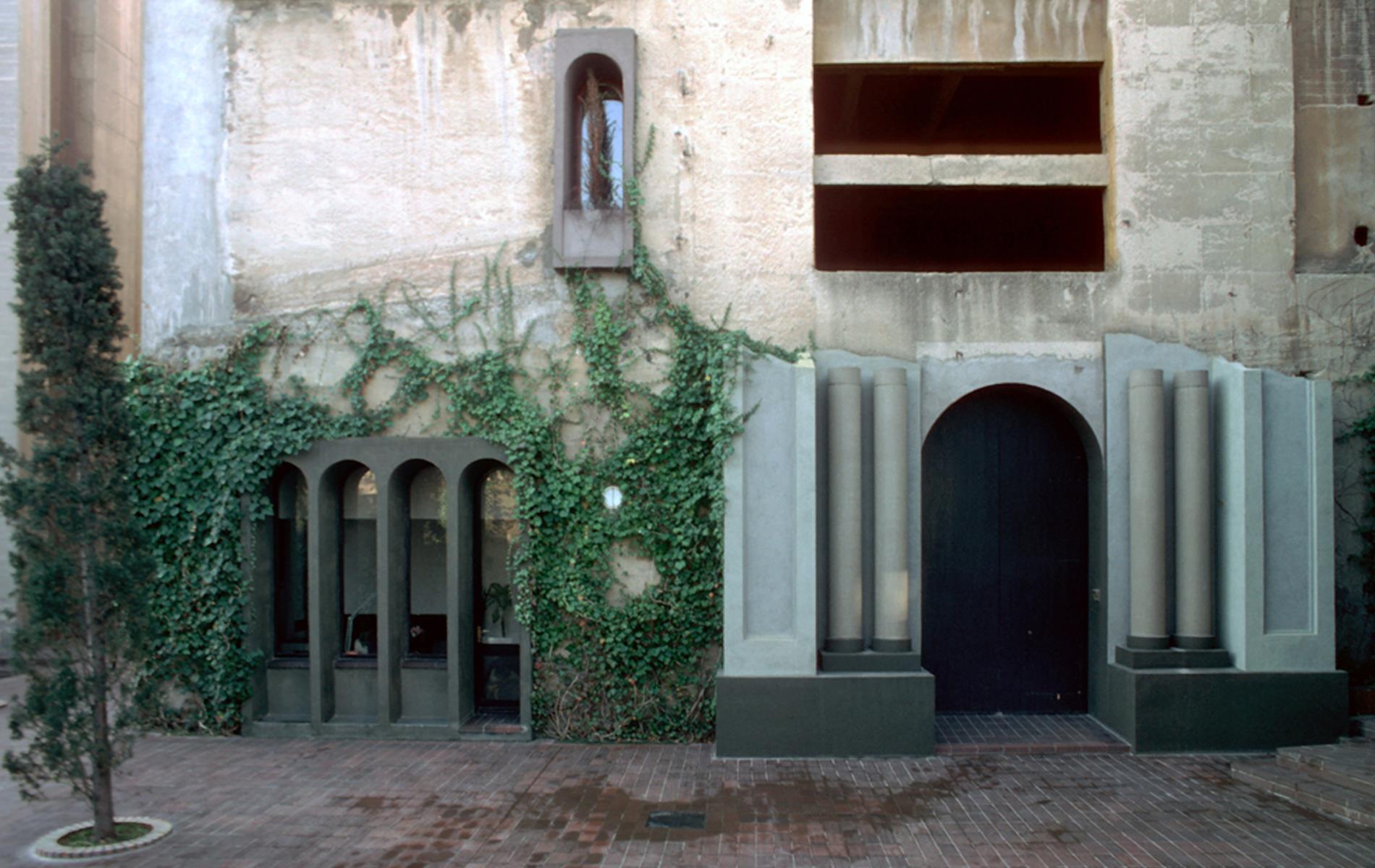 The factory was originally erected post World War II, but it never remained stagnant. Each year, the building was renovated and remodeled as a new industry moved in. This meant that new styles met older ones, and different functions worked in unison there. This all created a strange combination of almost unidentifiable styles. That could prove hard for Bofill to manage. But he was clear as to where he wanted to take the building's soul.
---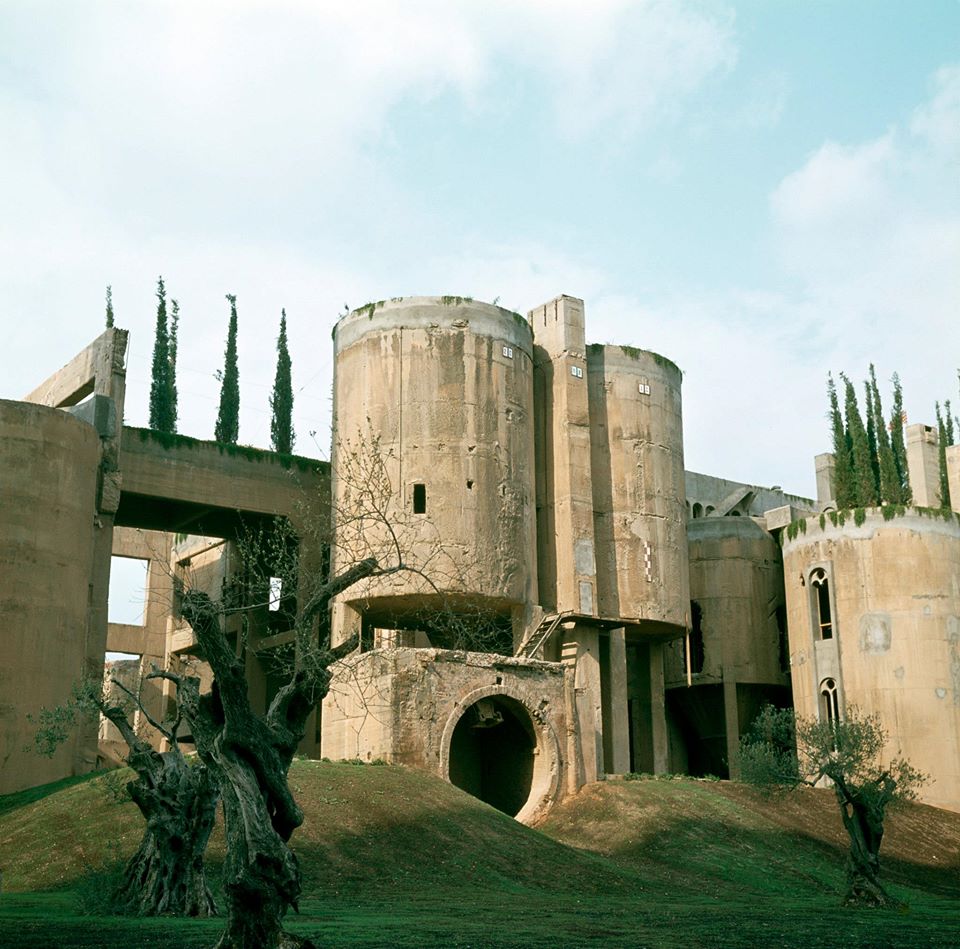 For Bofill, it was important that the historic evolution stays somewhat intact. After all, that is precisely what gave the building so much character, and he was not about to demolish it simply because it was unorganized and unpolished. Bofill wanted to bring out the factory's original form but do so in a modern way. He was to add another layer of style and history to the building himself. But one thing seemed to be very difficult to pull off.
---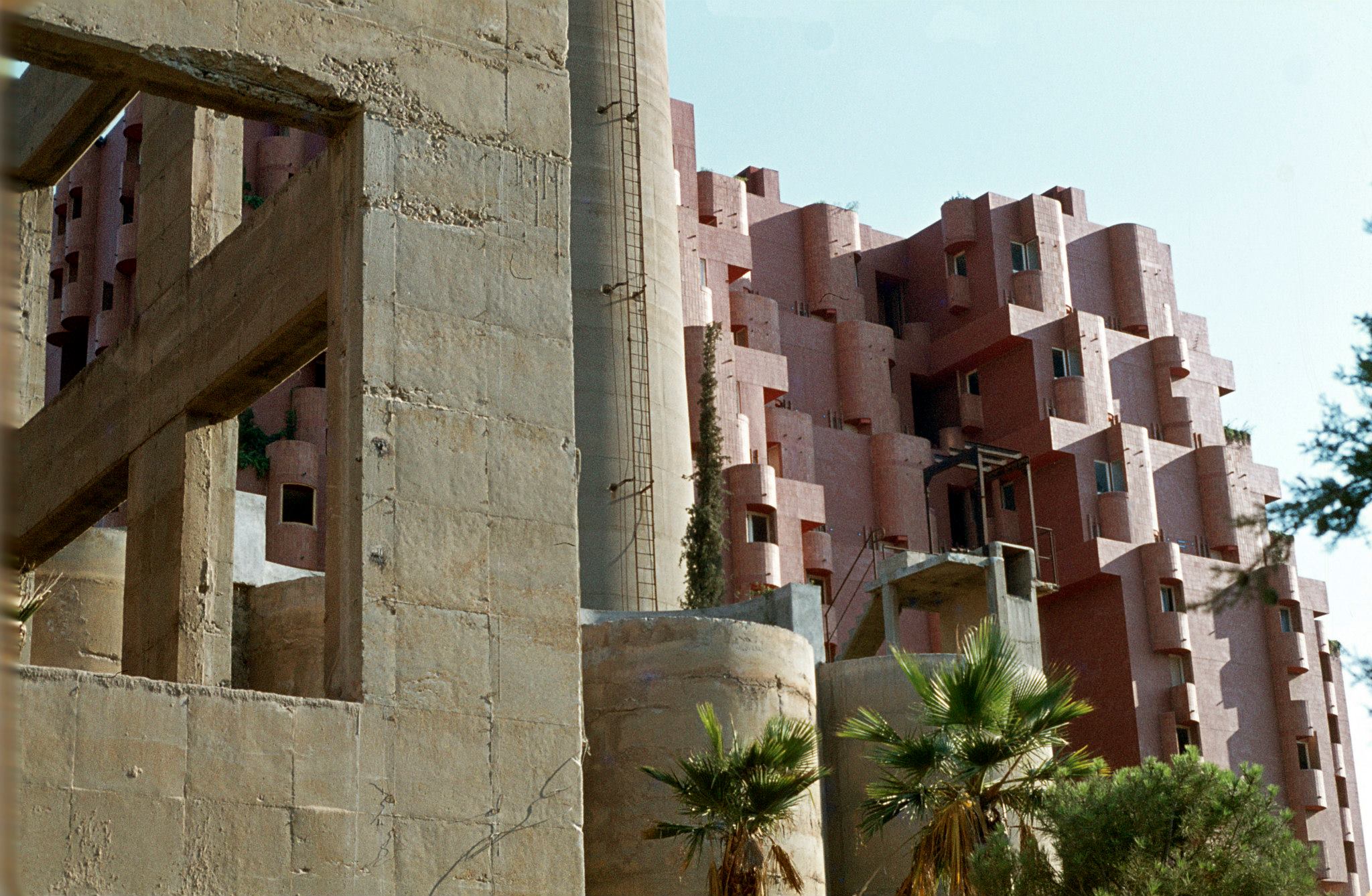 Modern buildings these days have a certain standard of sustainability when it comes to their energy efficiency. However, efficiency was not what the factory was built in mind with. Turning the massive open space into a building with the least impact on the environment wasn't going to be easy. However, the factory was to be designed to maximize energy efficiency and sustainability. It looked like Bofill had no choice but to begin the project right away. He was pulled by a mysterious force.
---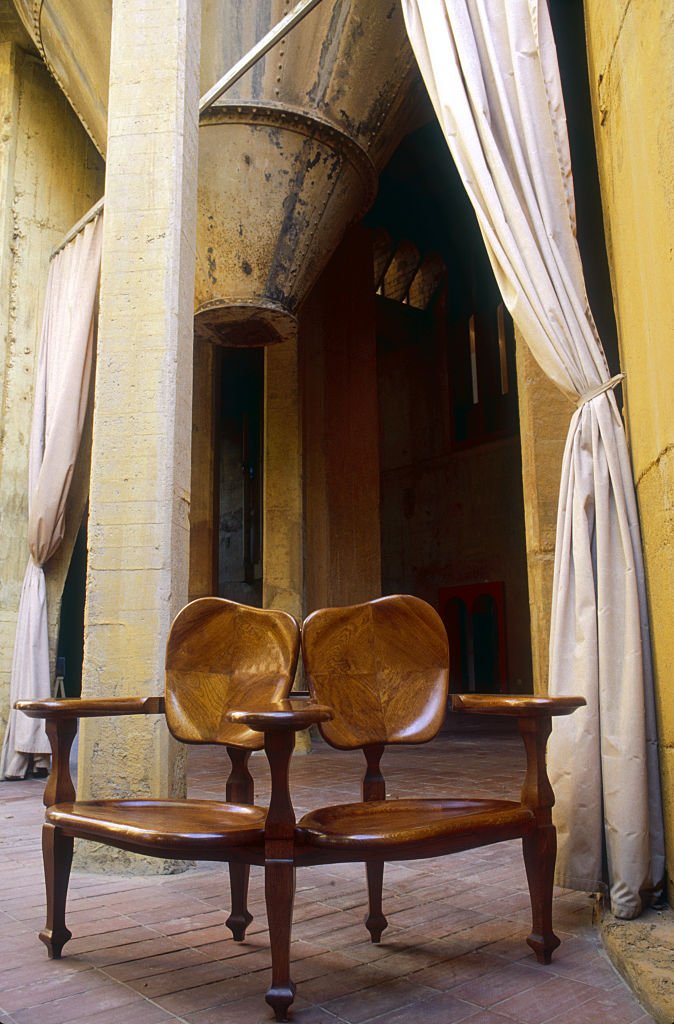 To Bofill, the factory was a surrealist masterpiece. There were stairs leading to nowhere, there were large spaces that seemed unused and useless, and the presence of concrete was looming above it all. The factory had a power that was irresistible to Bofill. He was determined to transform the factory, and he certainly had the credentials to do so. 
---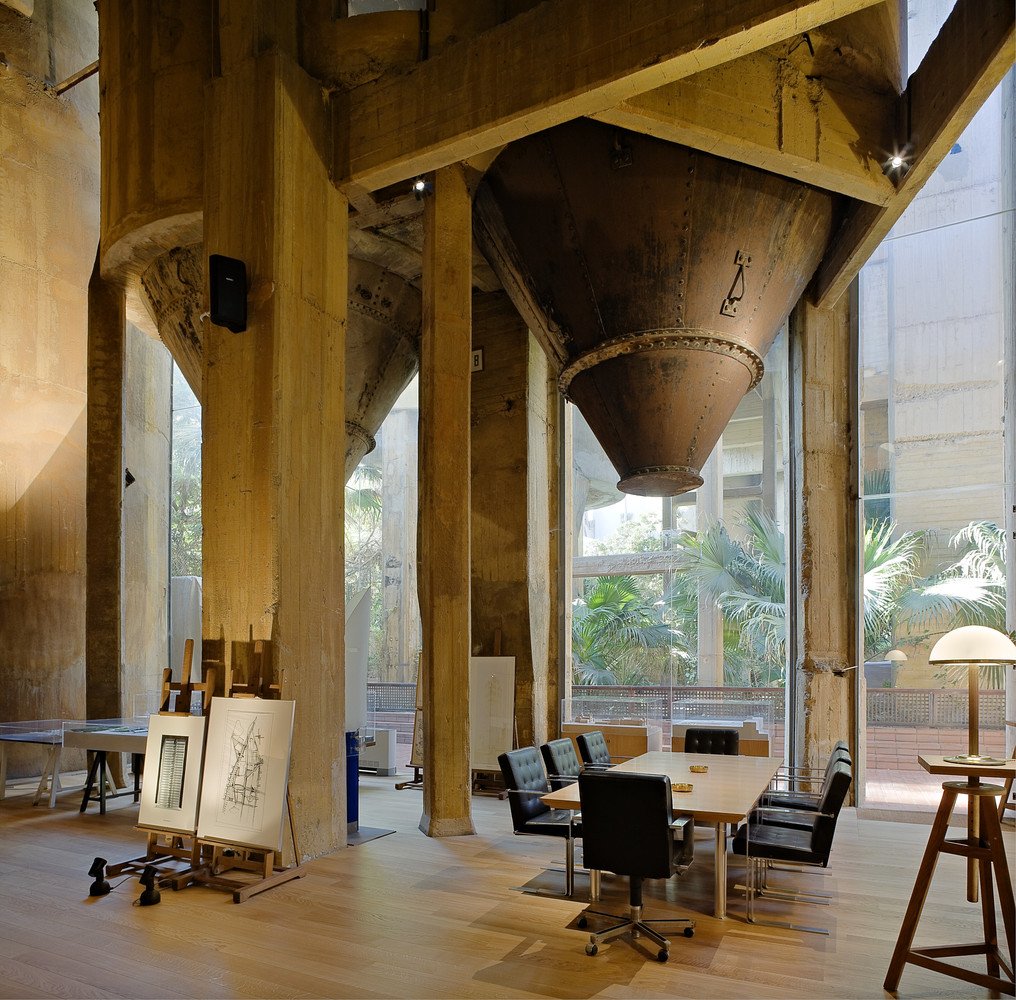 Ricardo Bofill is a recognized architect with an extensive body of work all over the world. His career is ever-shifting, and his style is always in flux. In just over five decades, he has been behind more than 1000 building projects. He became a true architecture legend, but carving a path for oneself is never as easy as it may seem.
---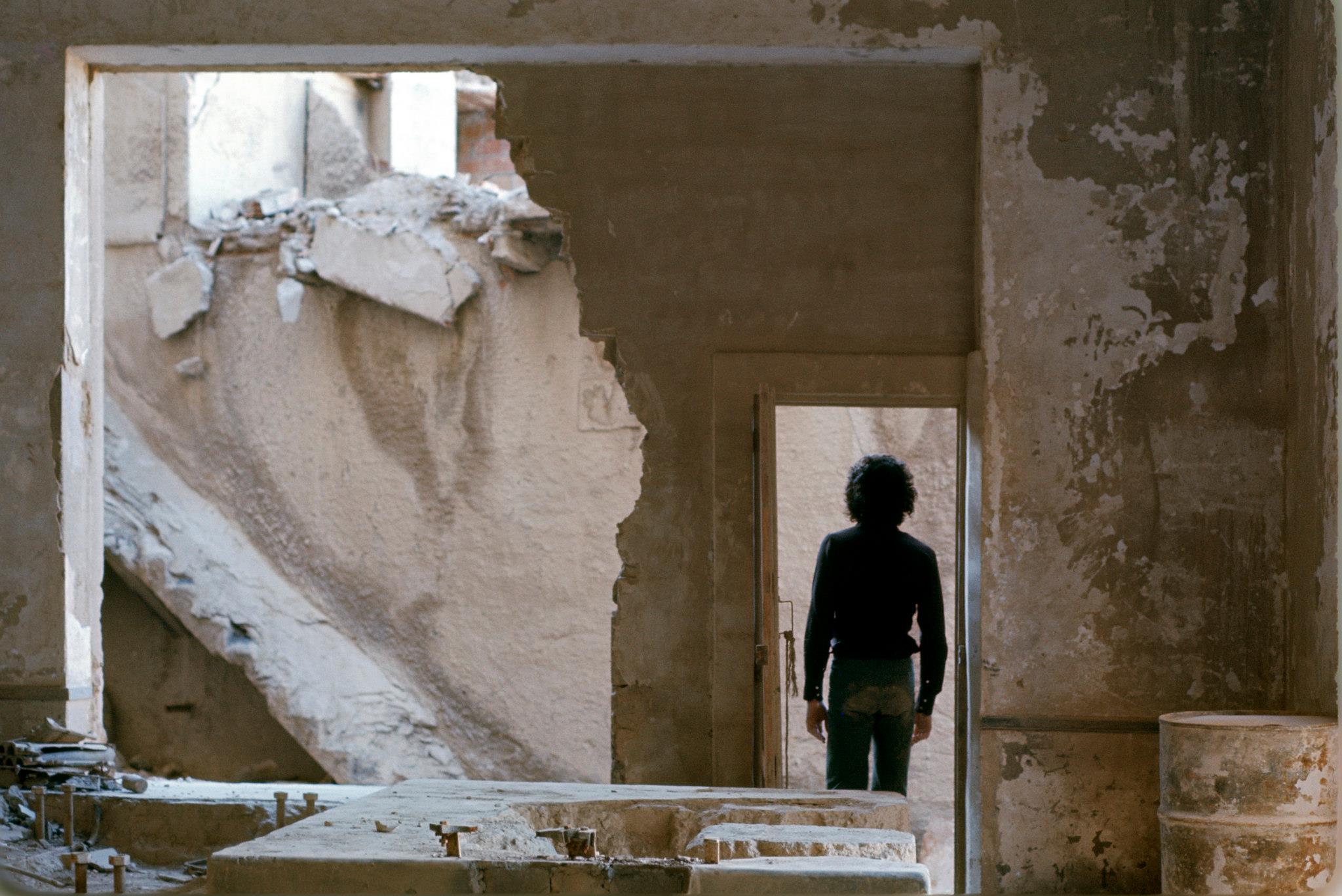 Ricardo Bofill is now a bonafide architectural legend, but he too had to begin from somewhere. And that somewhere for him was his home country Spain, where he designed his first summer home in Ibiza at the very young age of 23. Since then, he has meticulously been honing his craft and producing buildings made to impress. And it was apparent from early on that Bofill was different. 
---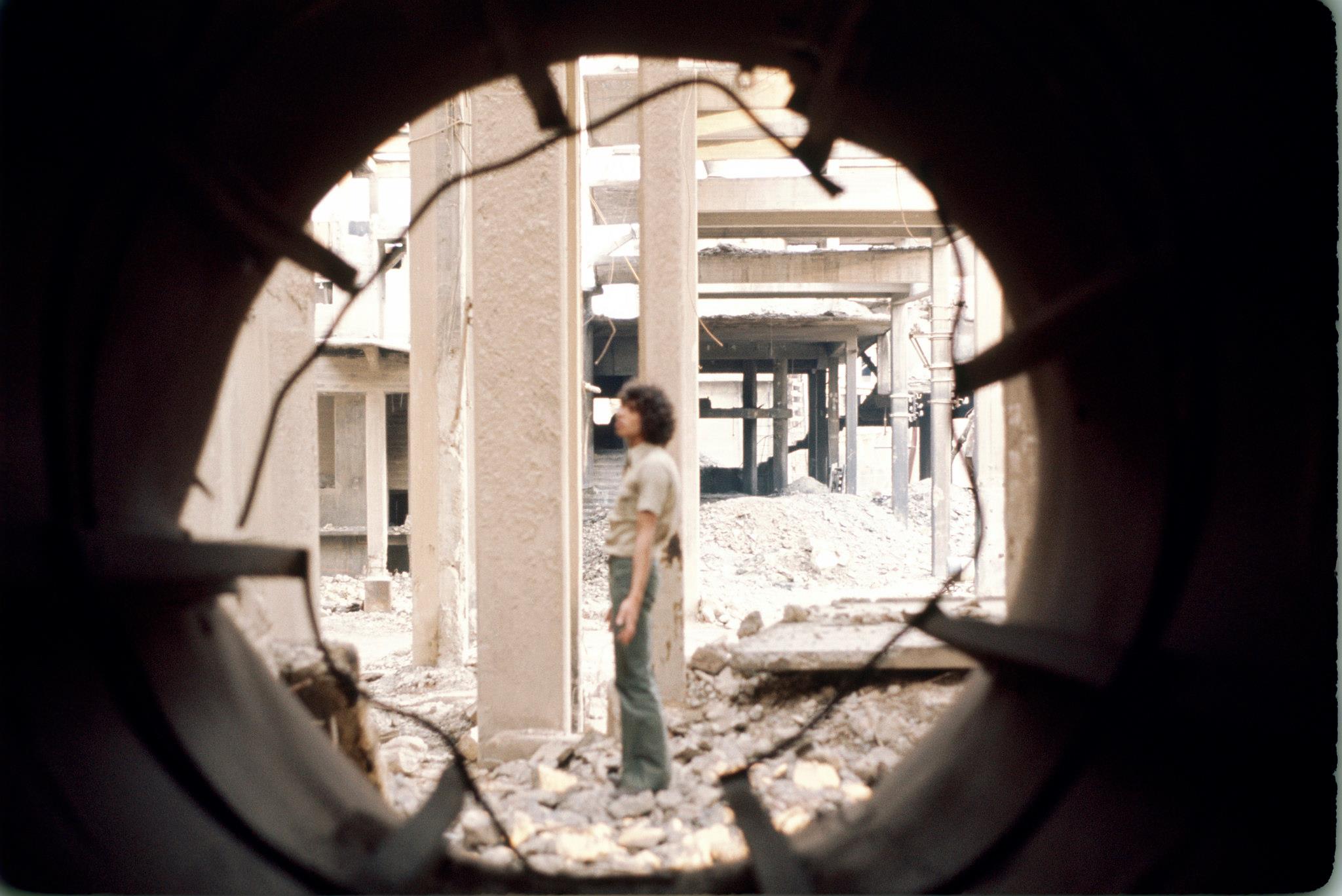 When Bofill burst onto the architectural scene in the 1960s, he was thrust into an environment strongly influenced by Brutalism. His peers were all designing in this same style, but Bofill was not one to ever follow suit. Instead, he pursued his own unique vision. That of a fantasy never designed before. And he took inspiration from unlikely places.
---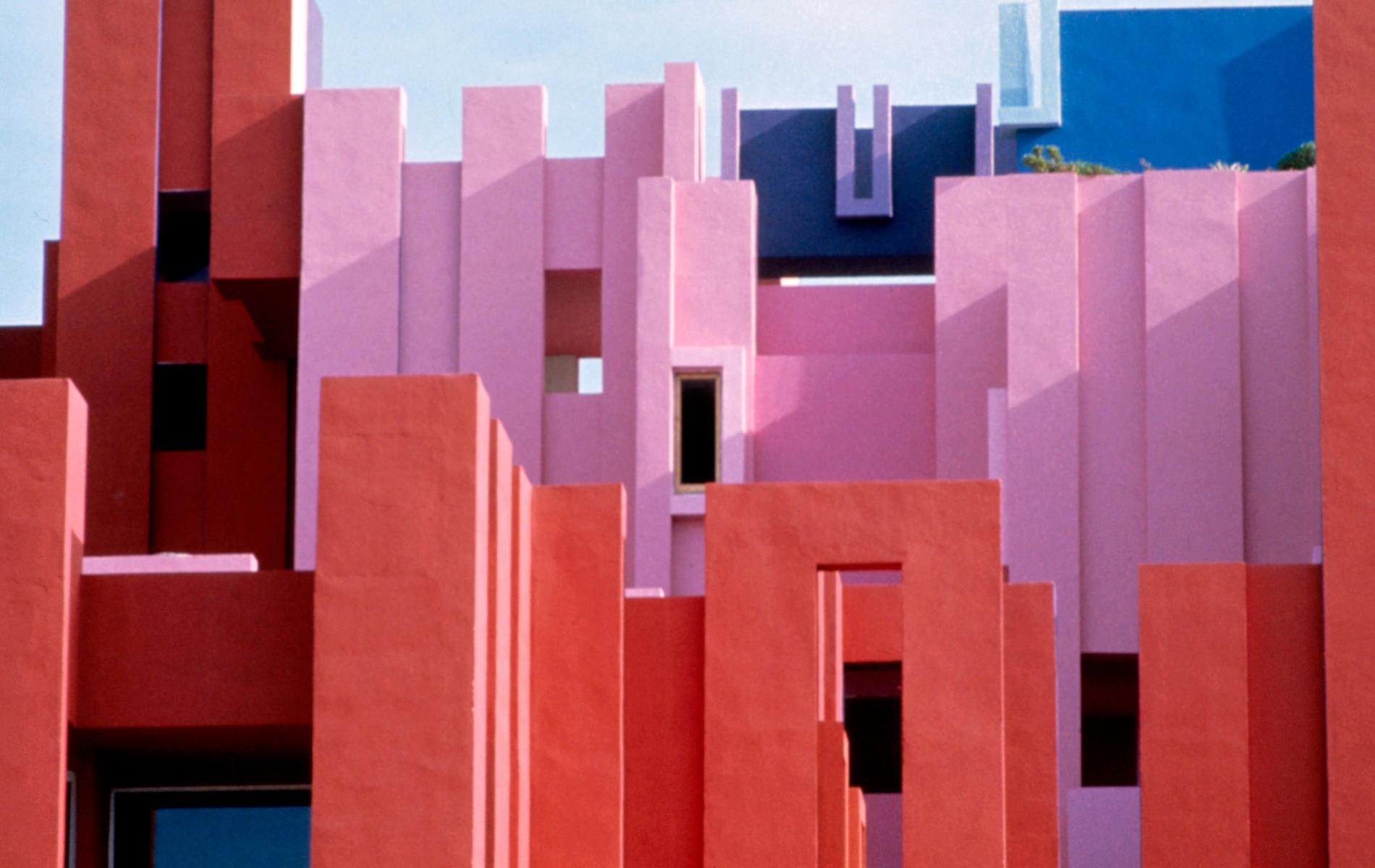 Bofill's mind was filled with a utopian landscape, blending cultures and influences to create a heaven on earth through architecture. For him, the fantastical was always possible. He took note from sources such as Soviet constructivism, science fiction novels, or African kasbah, all to construct his own unique take on the world. And his buildings certainly ooze that distinctiveness.
---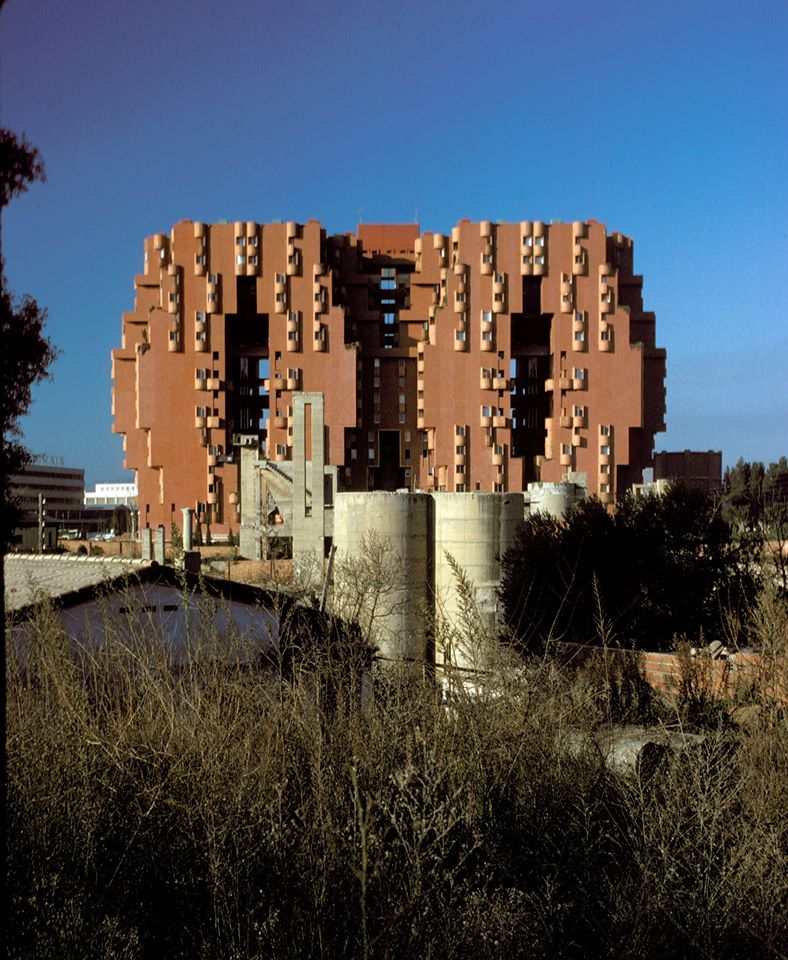 It's not hard to spot one of Bofill's buildings. They are truly extraordinary marvels and stand out from the landscape with their dreamlike quality. And some of his most famous works, such as Walden 7 or Xanadu, bear the marks of Bofill's obsession with the mystical and the fantastical. Playing with expectations is Bofill's forte. And even early on, Bofill knew just what a great architect must possess in order to build like no one before.
---
To Bofill, to be an architect means to understand how space is organized in relation to man, and to see how the unconscious needs of humans can be expressed through their organic movements. Bofill goes far beyond his profession as an architect. He is a true psychological and sociological observer. To him, without these observations, one can't make a dent in the history of architecture, as much as one may try. And the factory was to be his homage to that.
---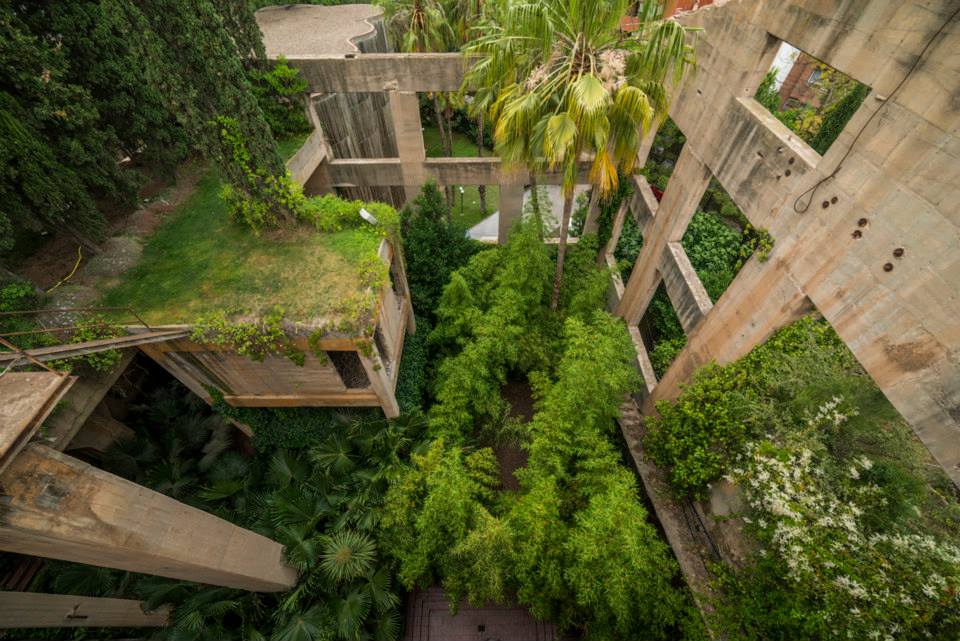 Bofill was beginning to set the restoration plan in stone. He made it very clear that the factory was to be a multidisciplinary space, housing not only his own home, but also his architectural offices, archives, an exhibition space, and lush gardens to be enjoyed. But to begin the transformation process, something had to go down. 
---
The factory bewitched Bofill, but he had to approach it all professionally, and he immediately knew that not every part of the building could be left standing. Some parts simply had to be demolished to make space for experimentation. Bonfill also decided to clear some of the cement, exposing the raw structures below. The interior was starting to come together. 
---
Bofill split the interior of the factory into three distinct spaces. One was his personal residence, another his work studio, and the last one- the Cathedral. Even though all three spaces were marked by a similar aesthetic, they were all unique in their own way. And the Cathedral was perhaps the most arresting of them all. 
---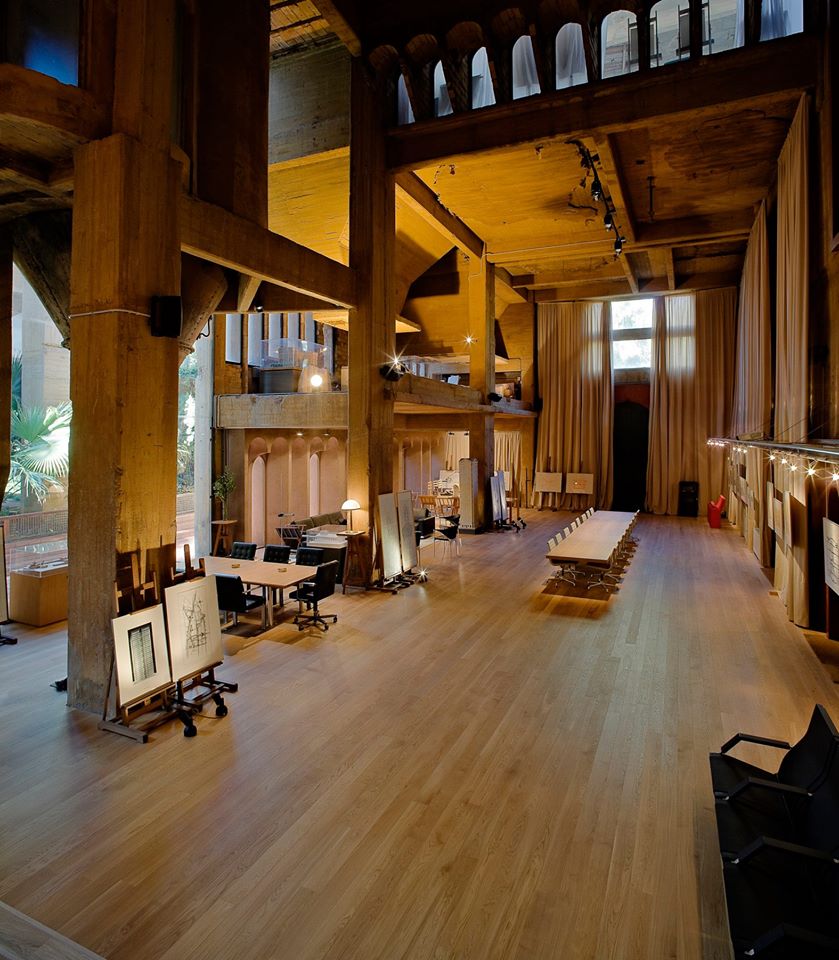 The Cathedral space of the factory is where the exhibitions and special events take place. Bofill likes to keep the factory alive and teeming with life, and the Cathedral helps him to do that. Where else could one host concerts and dinner parties of such scale? But his work studio is very contrasting to the grandeur of the Cathedral.
---
Bofill wanted to keep his architectural firm workspace as minimal as possible, keeping away all the unnecessary distractions. The walls are painted white, the ceilings are high, and the whole feel of the space is spacious but comfortable and cozy. It's the perfect setting for creative work. And Bonfill's own residence is yet another example of the diversity of styles in the factory.
---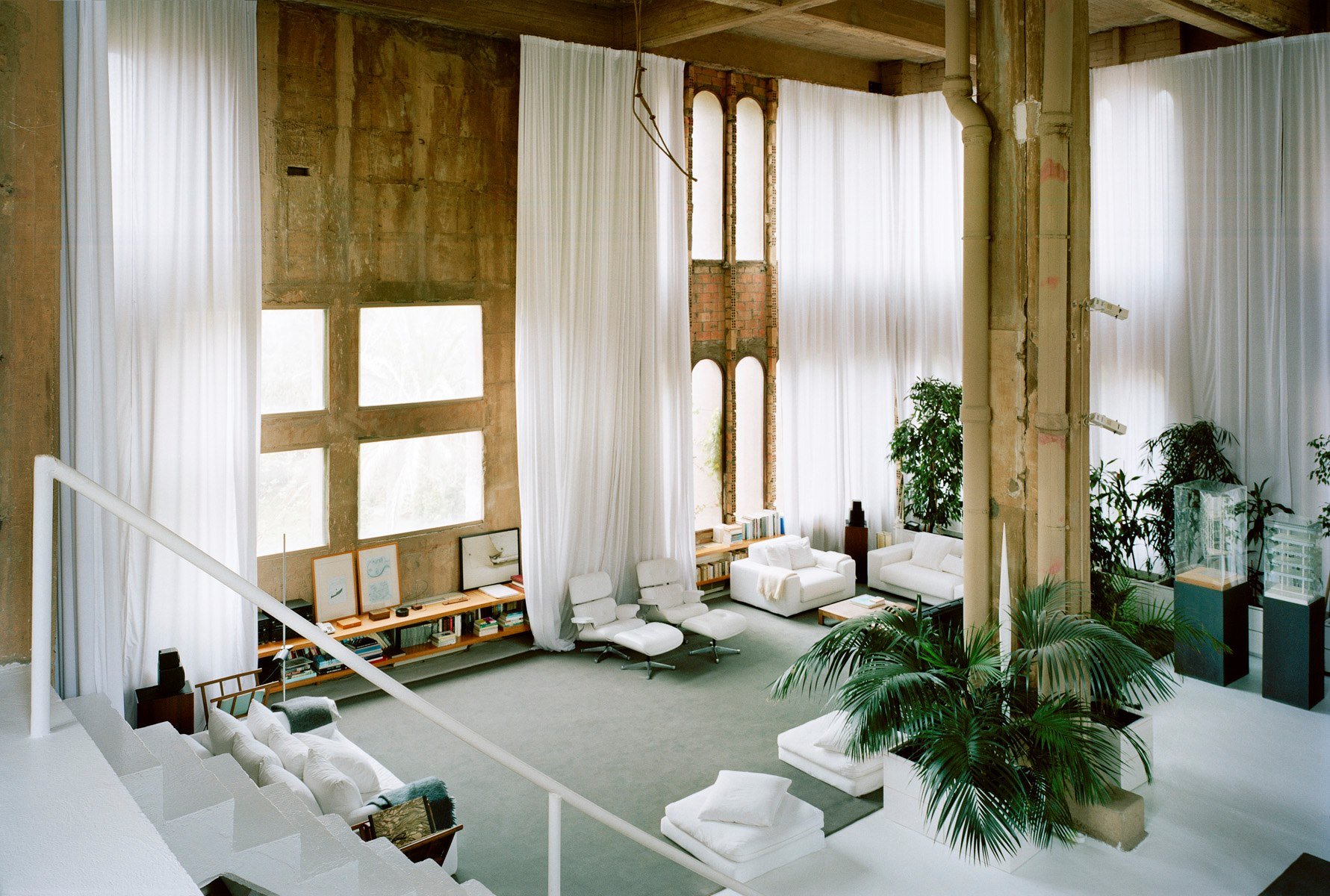 For his private residence, Bofill went for a distinctly different style. This was the space for experimentation for him, and he surely enjoyed designing the home his family would inhabit. Anything was possible there, and so Bofill created a space that would be calming but exciting at the same time. But there is one feature of the factory that is unrivaled.
---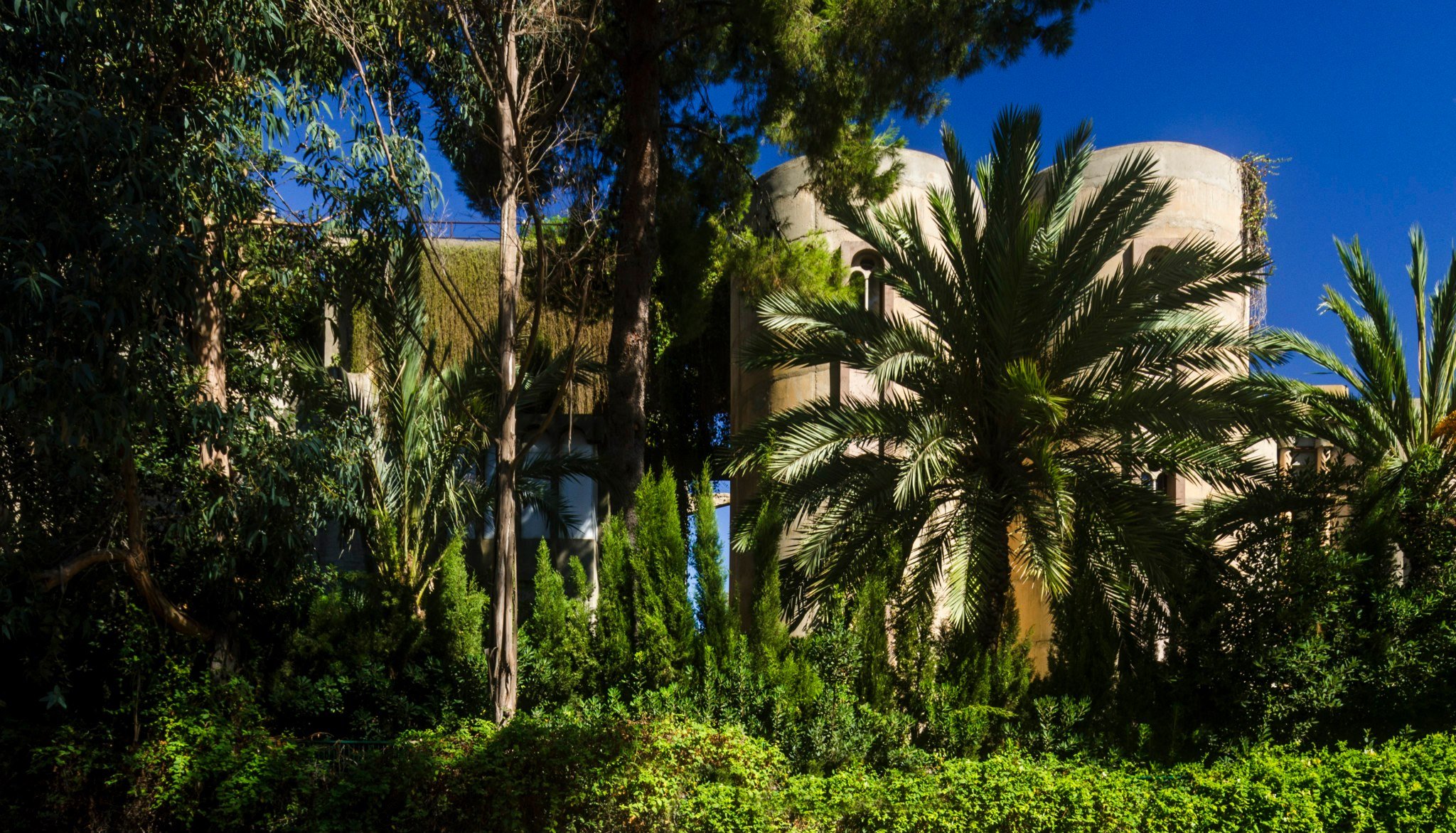 Bofill recognized that the factory was rather brutalist in style, and it could be perceived as too industrial or even cold and unwelcoming. To counter that, he turned the whole site into a green sanctuary. He planted eucalyptus, palms, cypresses, and olive trees, and left the rest to nature. The lushness took over soon enough. It was all possible thanks to Bofill's unique vision. 
---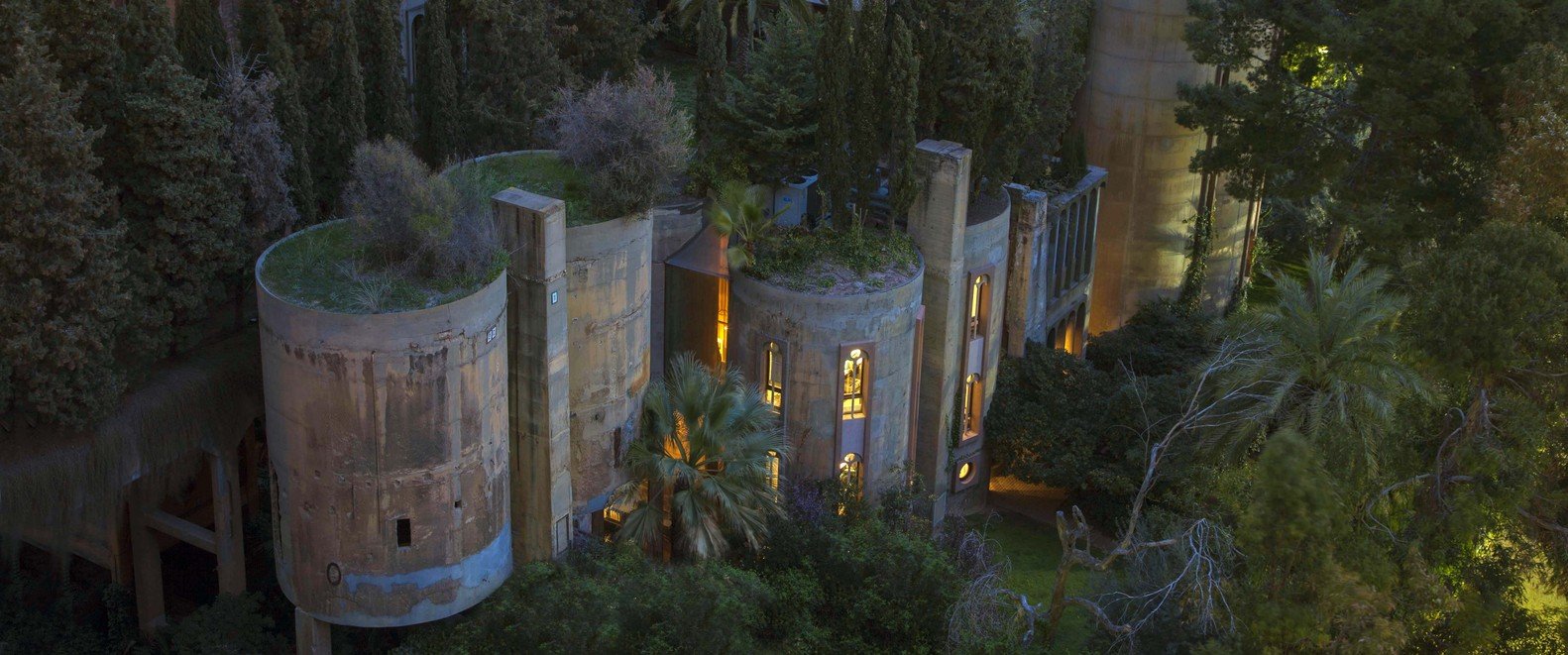 When Bofill first laid eyes on the abandoned factory, he sensed the massive potential it was keeping undercover. He saw the surrealist artistry of the industrial space, and he took the abstraction as a call directed at him. He was the one chosen to apply his vision and his experience to transforming this uncut gem of a building. And he did it better than he could have ever hoped.
---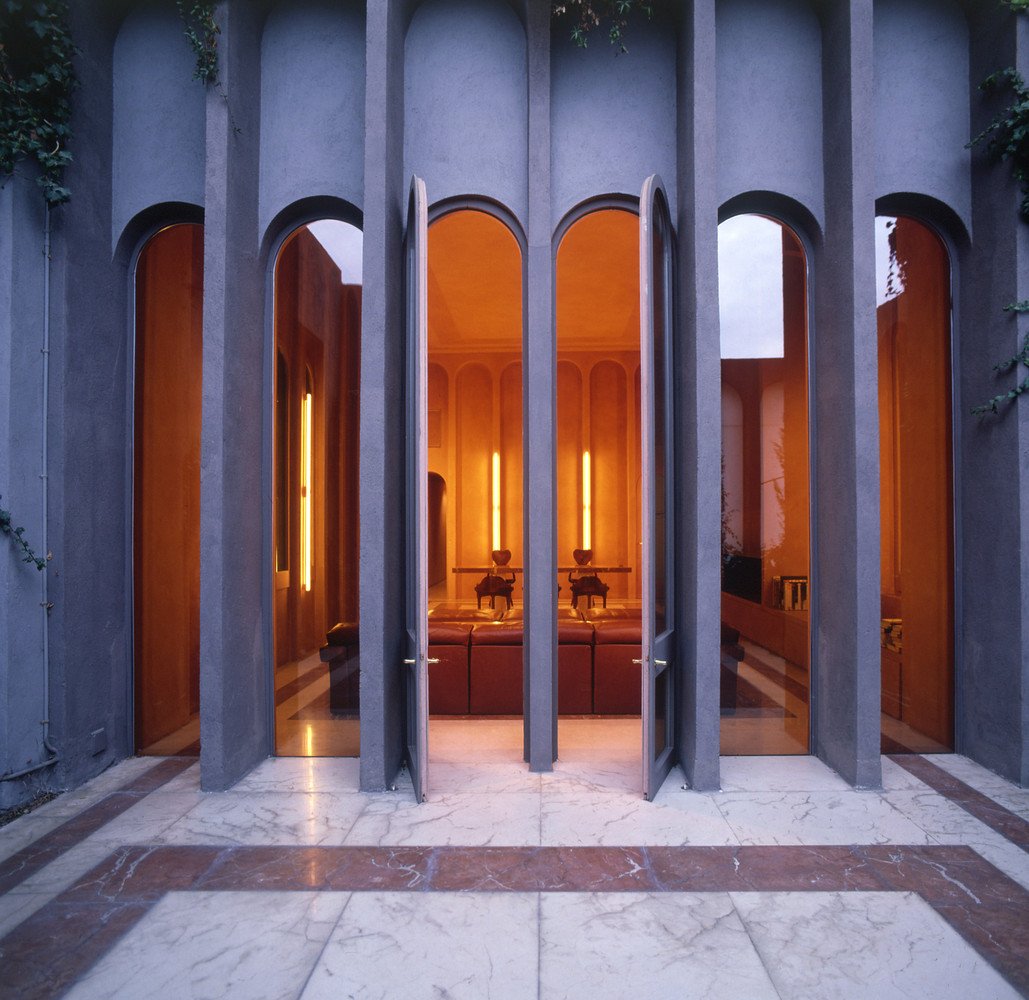 The new factory turned out to be an experimental combination of various styles, all meeting under one roof. Bofill worked long and hard to make the building what it is now, but he certainly didn't do it alone. To stay true to the local ingenuity of the site, he hired Catalan craftsmen to help with the project. But even Bofill knows that the factory will forever be unfinished.
---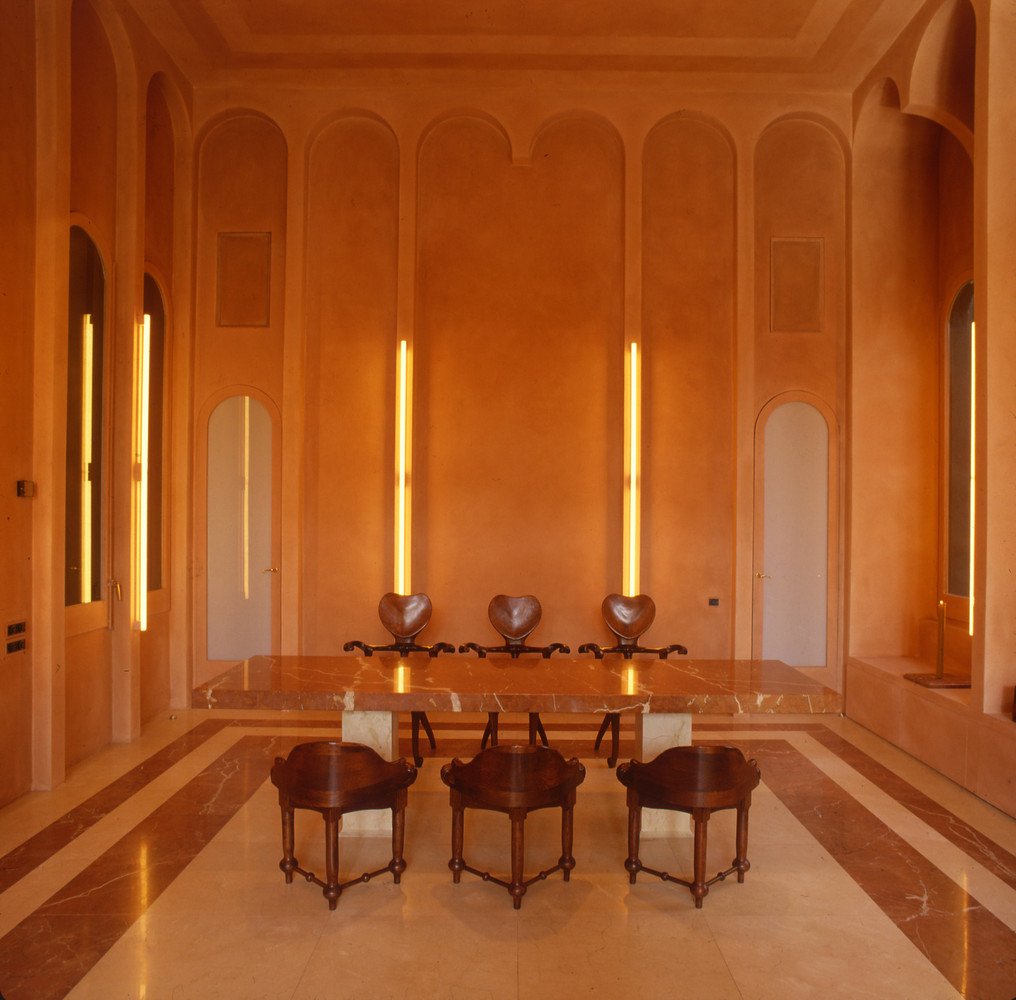 The factory is now home not only to the Bofill family but to the Taller de Arquitectura (RBTA) firm as well. Many people commute to this wonderful architectural feat, but what is perhaps even more arresting about the beautifully designed interiors, is the fact that the whole factory can simply never be finished. Vast spaces still remain untouched by the architect's hand, and that only adds to the magic of his dreamy home. And Bofill can't get enough of the place.
---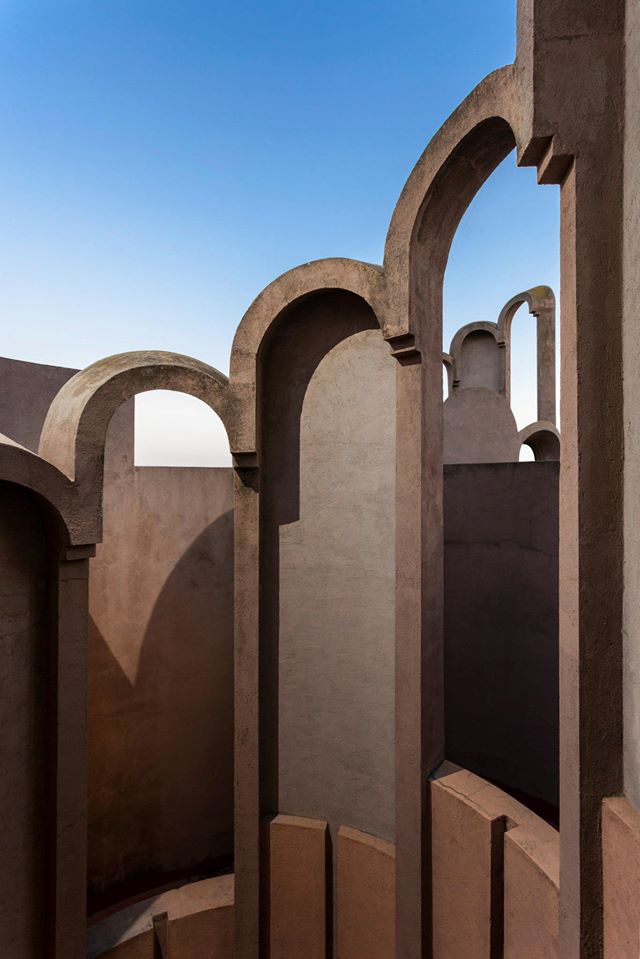 For Bofill, the factory is the perfect blend of personal and professional, of work and play, of nature and industrialism. The studio that he constructed there feeds him unending inspiration for his new projects, and he is more satisfied there than anywhere else. The abstraction of the space allows him to access a more abstract frame of mind, which does wonders for his creative work. But it's not just him that benefits from the unique character of the factory.
---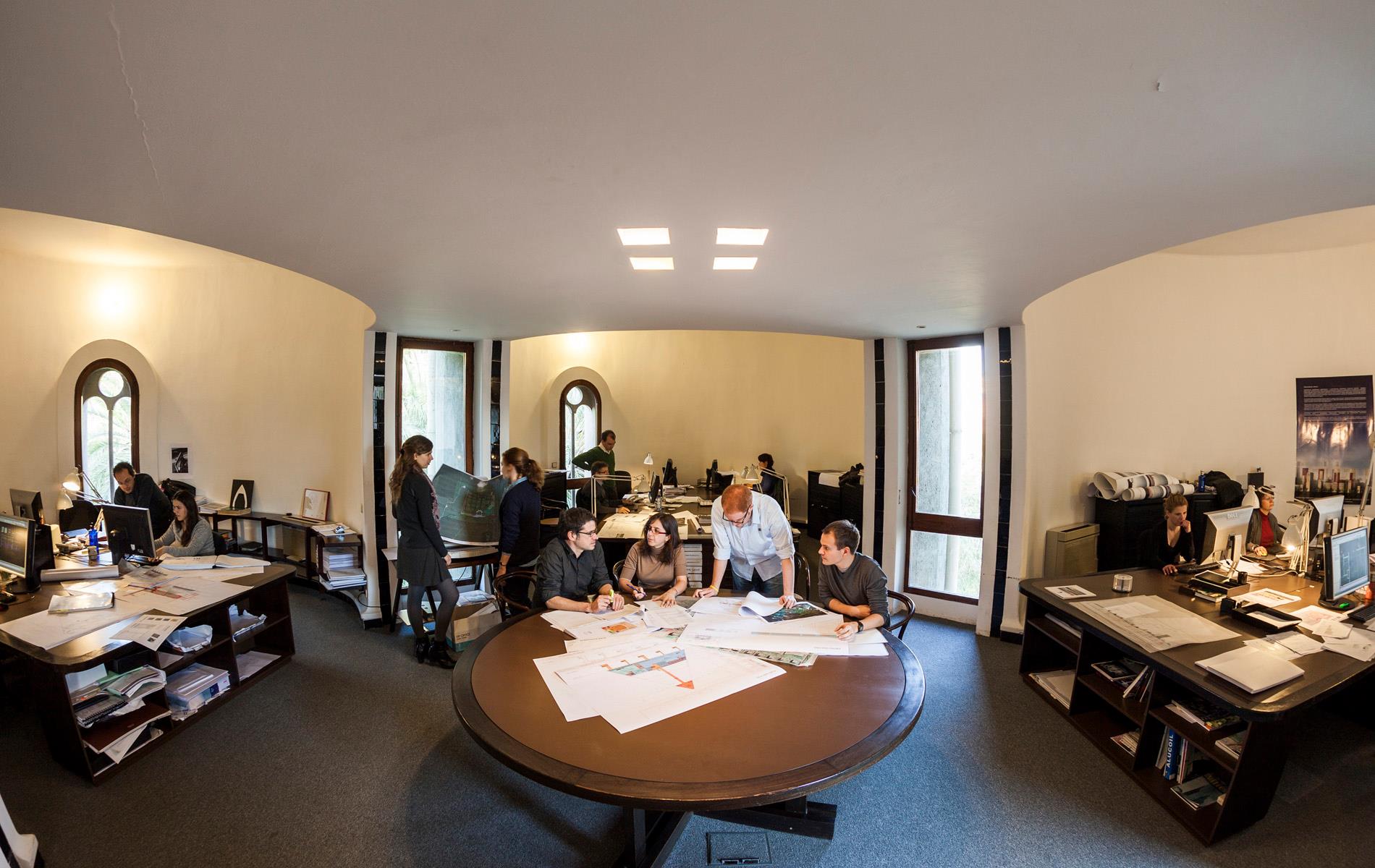 Bofill's architecture firm- Taller de Arquitectura (RBTA) is housed in the factory, and the team is truly an extraordinary mix of people. RBTA is number one in the business for a reason. Bofill has brought together the best of the best in architecture, poetry, or economy, and all the individuals making up RBTA are as if an extension of the genius of the factory itself. And nothing short of miracles happen in Bofill's architecture studio. 
---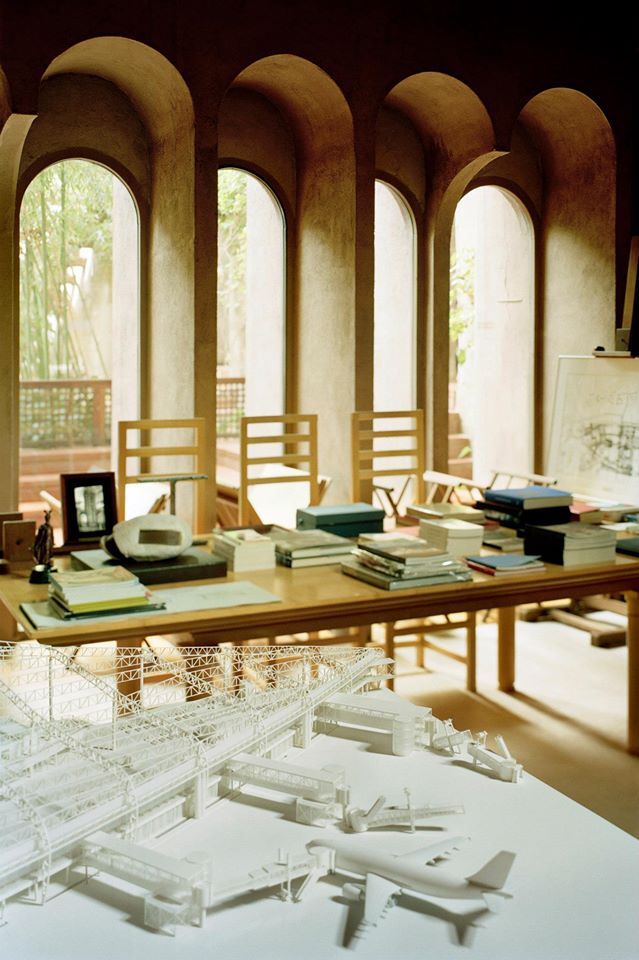 The factory offers a beautifully creative and abstract place for work. RBTA gather here every day to develop even more their distinctive voice in the world of architecture, and they do so by approaching buildings in the same way Bofill approached the factory. Unrestrained, inspired, and bold. The work of the architecture firm underlines the message of the factory. And it is some message indeed.
---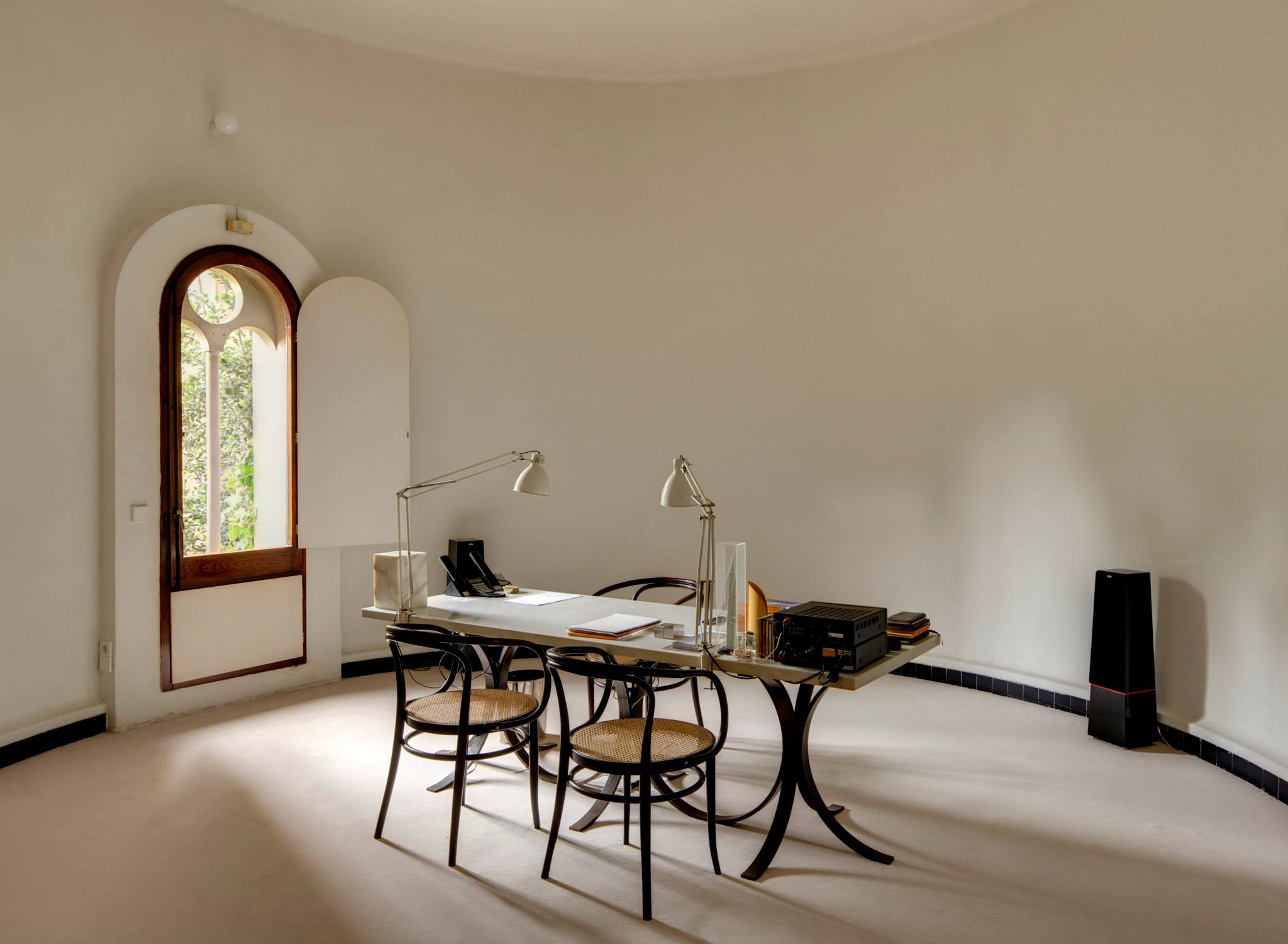 The factory is Bofill's way of safeguarding history, albeit under the veil of modernity. His wish is to keep the essence of the ever-changing artistic styles intact and to add a piece of himself to the puzzle. This way, he masterfully creates a legacy that will live on for ages. But many architects would strongly disagree with the way he does things.
---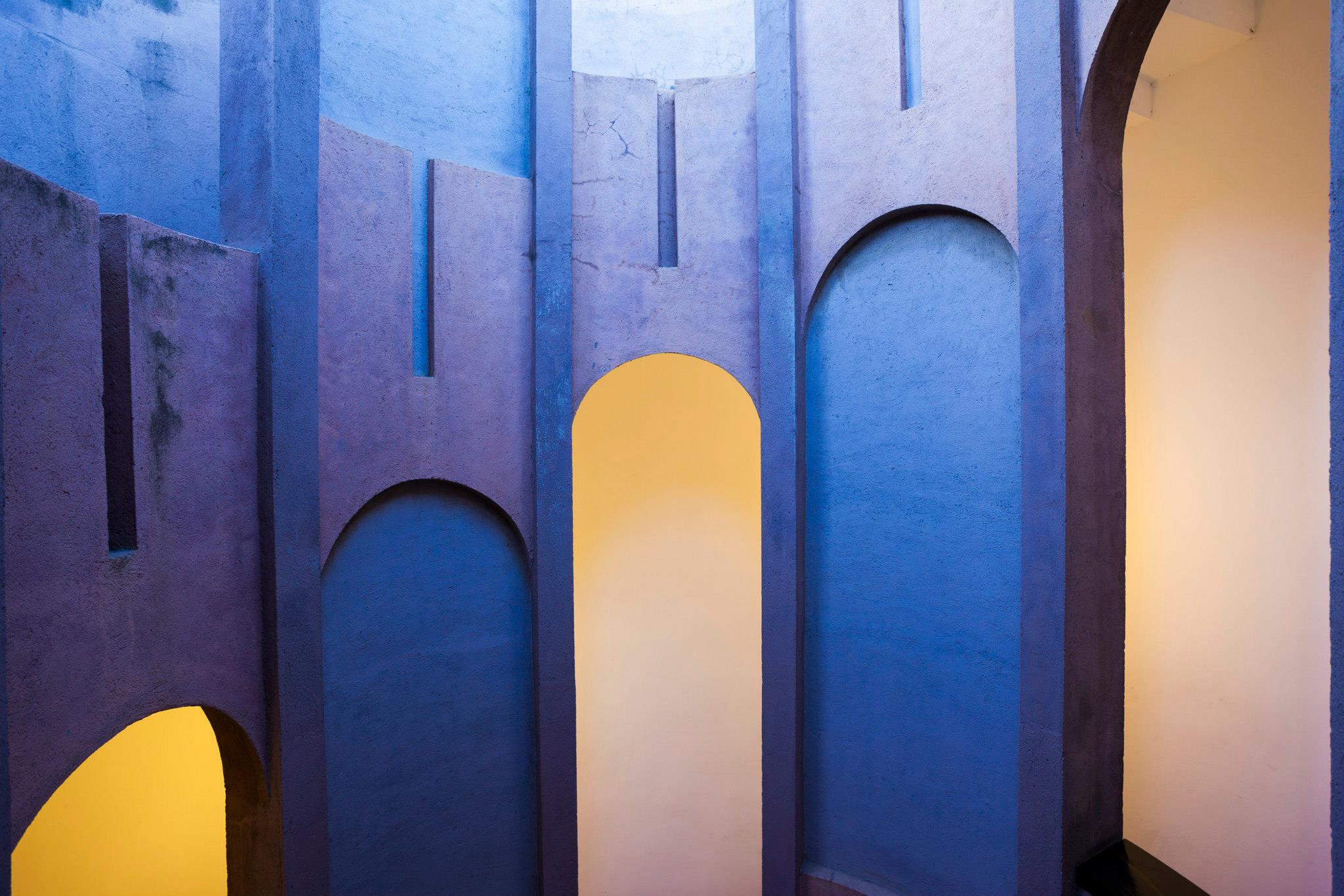 To designers of all kinds, the motto Form Follows Function is the gospel. Traditionally, buildings or objects were always designed based on the purpose they were serving, and style was always only secondary. For Bofill, this was nonsense. He strongly rejected functionalism and set on an architectural journey of unveiling beauty instead. It is perhaps the biggest mark of his genius. And his creative choices certainly caught the eye of some.
---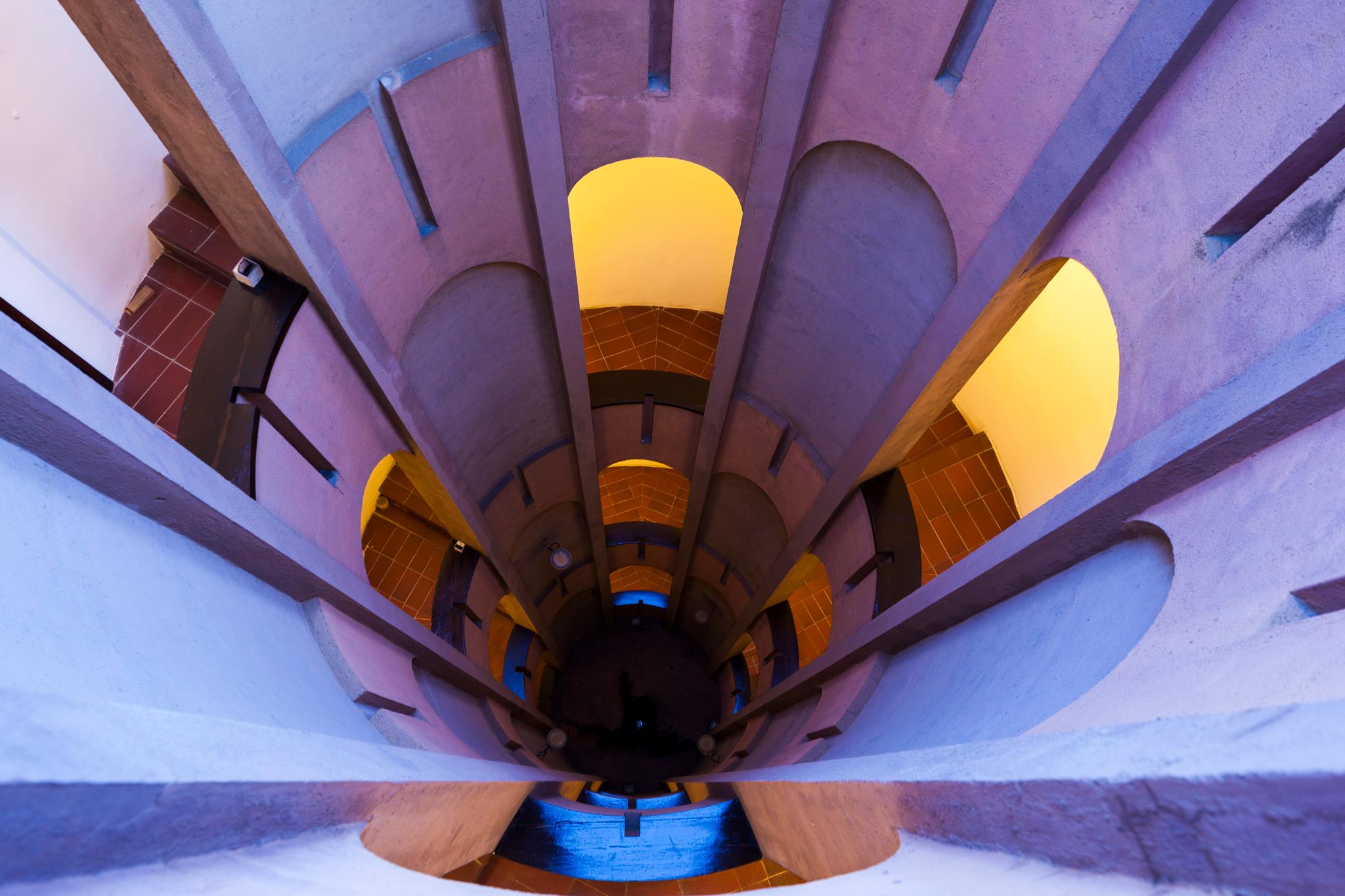 Bofill is a legend in architecture, and his utopian and dreamlike buildings are often referenced in pop-culture. His work has even made it to hit shows such as Westworld, which is famous for its futuristic and extraordinary sets. Bofill's factory seemed like the perfect fit for Season 3 of the show, where the factory was used as a home for a ''brain'' which connects Westworld's data-driven universe. There seems to be a whole lot of potential where the factory is concerned. Why not explore it yourself?
---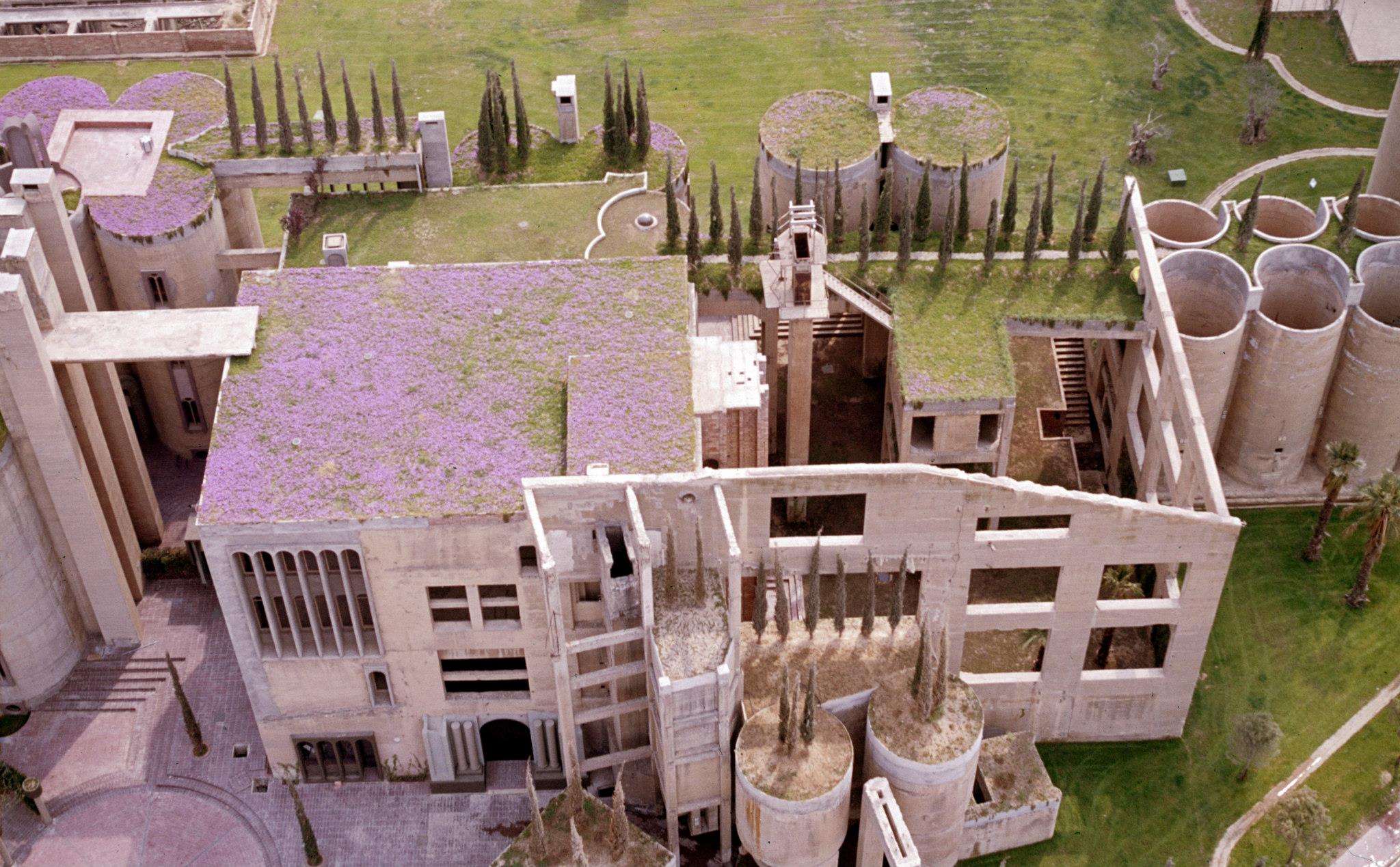 It's no doubt that Bofill's factory is an iconic piece of architecture. If it has inspired you to delve deeper into the structure itself, there is a great way to do so, all with the help of modern technology that you have at your fingertips- Google Earth. Explore the factory from above and learn about it's hidden corners and strange formations. And just maybe, you will be inspired to create something as extraordinary as that one day.
Not many architects have it in them to undertake such large projects as this one. Having to work within the constraints of an already existing building, and an old and derelict one at that is not for the faint-hearted, or for those looking for a quick build. But Bofill showed that with enough perseverance, hard work, and above all- vision, all is possible. 
Sources: Ricardo Bofill, Design Bloom, House And Garden, Arch Daily, Another Something, Yatzer, We Heart, The Spaces, Fr One, Floor Nature, Another Magazine, Harpers Bazaar, Google Earth