Dad Lets His Baby Lay On A Big Pit Bull And Turns On The Camera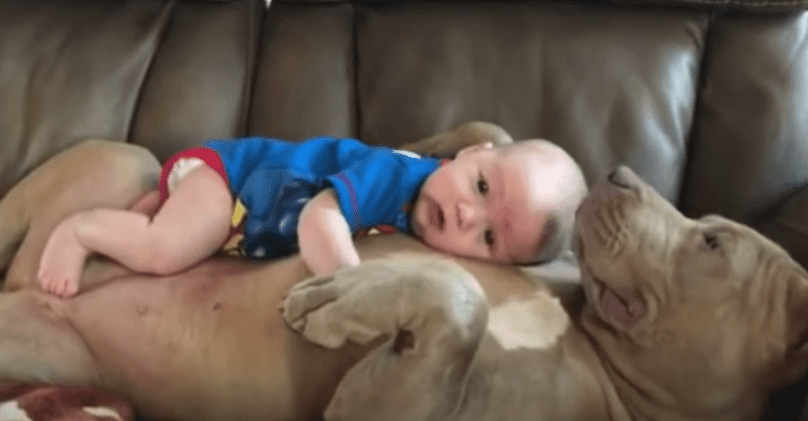 It's perhaps no surprise that dogs and kids can get along better than fine. But what if the dog is a breed perceived as dangerous? One dad took to social media to share a video of his child with a controversial dog breed and people went crazy. The debate as to whether what he did is right reaches into the depth of our society, and many are eager to defend their stance.
Click 'Next Page' to learn about the dog controversy.