Police Horses Saw Salsa Class And Decided To Teach Them Some Moves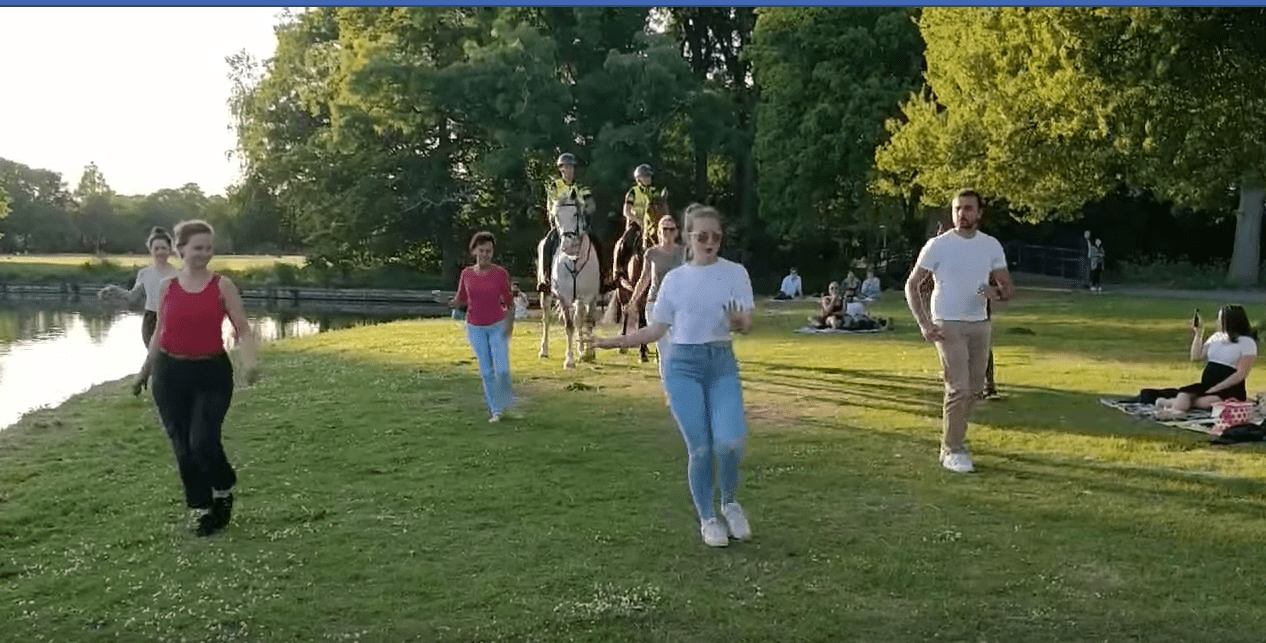 Social distancing has become a way of life. Everything has been impacted by the need for a bit of distance, and some activities are just impossible. How do you keep the proper distance when it's a dance class? And what happened when one group of people didn't do it? Here are the answers...let's get started!
---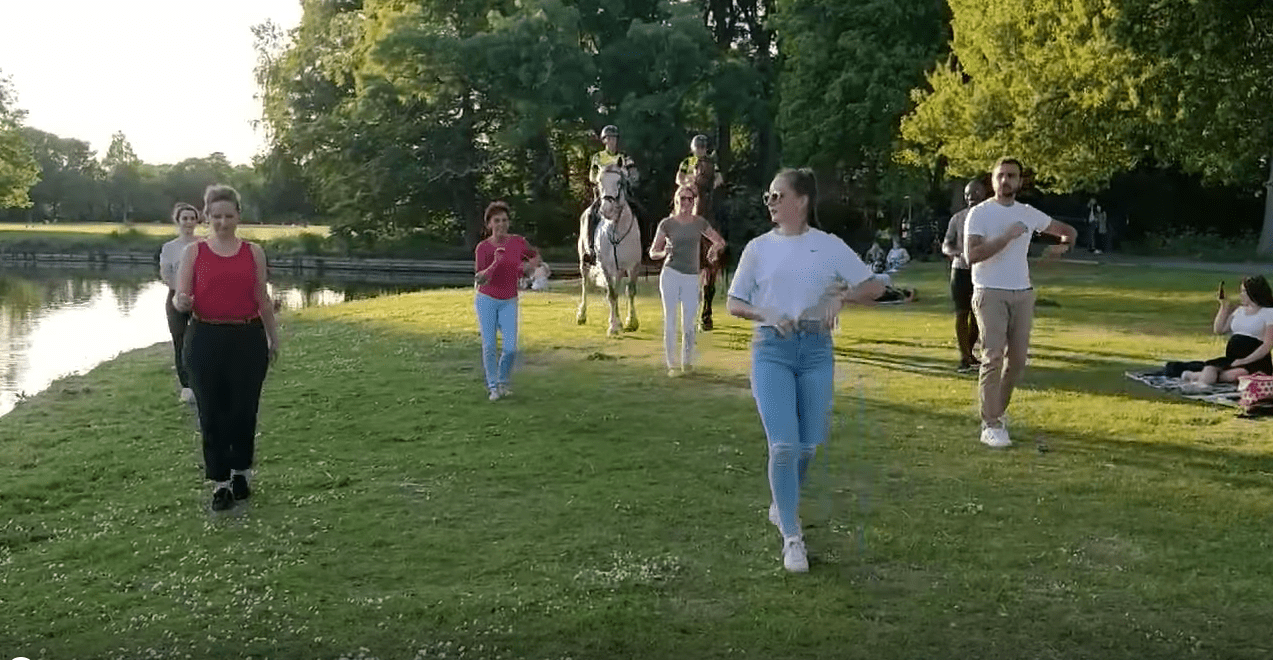 It is a known fact that salsa music is infectious. There's a long history of salsa, but the modern form of it started in the 1960s in New York. Salsa is a mix of music from Cuba, Puerto Rico, and jazz influences. Salsa dancing came along at the same time because the music was so unbelievably infectious. People from all over the world love to salsa dance. They even do it in Europe...
---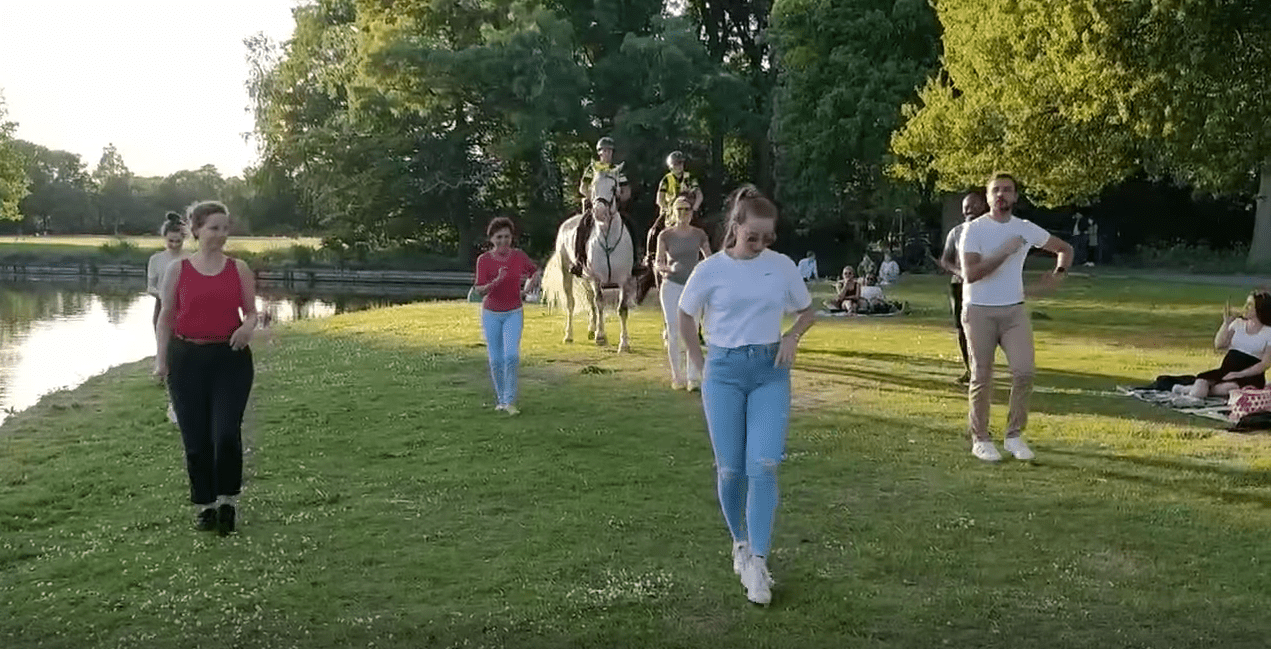 This particular class was taking place in the Netherlands. It was outside, and it was a nice day. The class put the music on and started dancing. Salsa is not only fun to do, but it's also a great form of exercise, and it looks like this class was down to "get down". They were going to have fun, listen to great music, and have some exercise. There was one problem though.
---
Dancing is inherently a contact activity, especially in salsa dancing. This class was being held in 2020, and even though they were outside, there were social distancing rules in effect. The police were roaming the park trying to make sure that the rules were enforced. They had to make sure that the laws were being followed.
---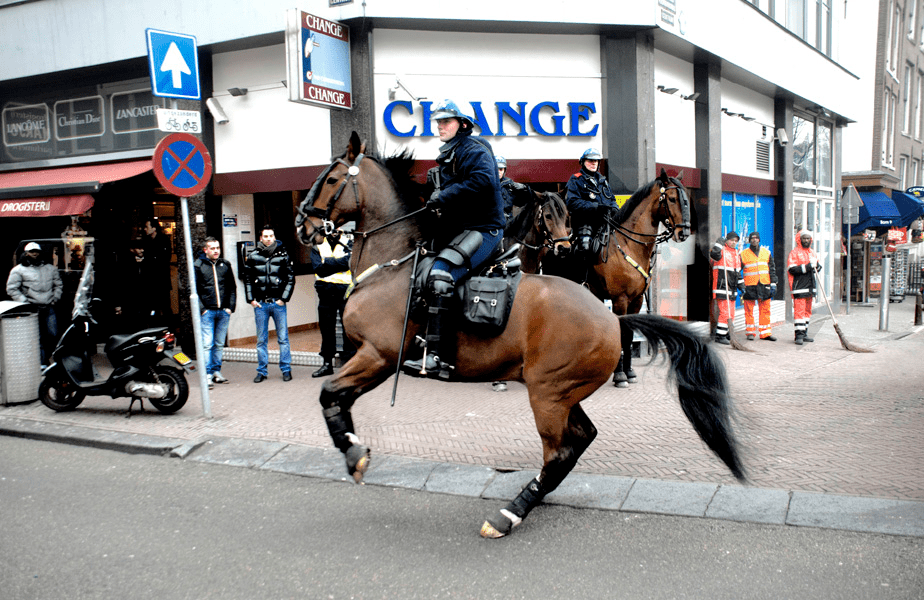 It's notable that the police officers were riding horses. Police horse training is notably strict, with the horses trained to respond to even the most subtle command by their riders. The mounted police also go through a similar training procedure. They have to learn to be able to navigate in even the most tricky positions, so they learn how to control their horses perfectly. All of that training would be useful in the park that day.
---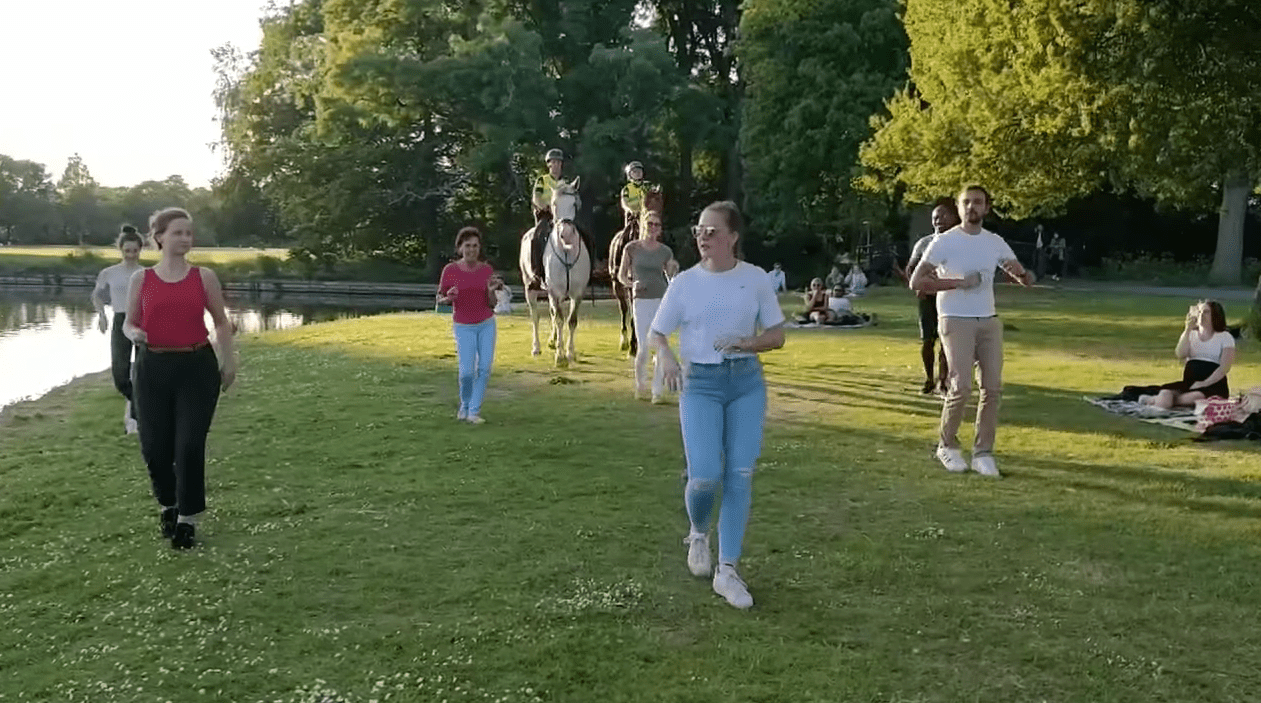 The officers came up behind the dancers and had to check to make sure that they were obeying the law. The rule is that there must be two meters between each person. In English measurements, that's about six and a half feet. They made sure that the dancers were observing the correct amount of distance. Were they at least 2 meters apart?
---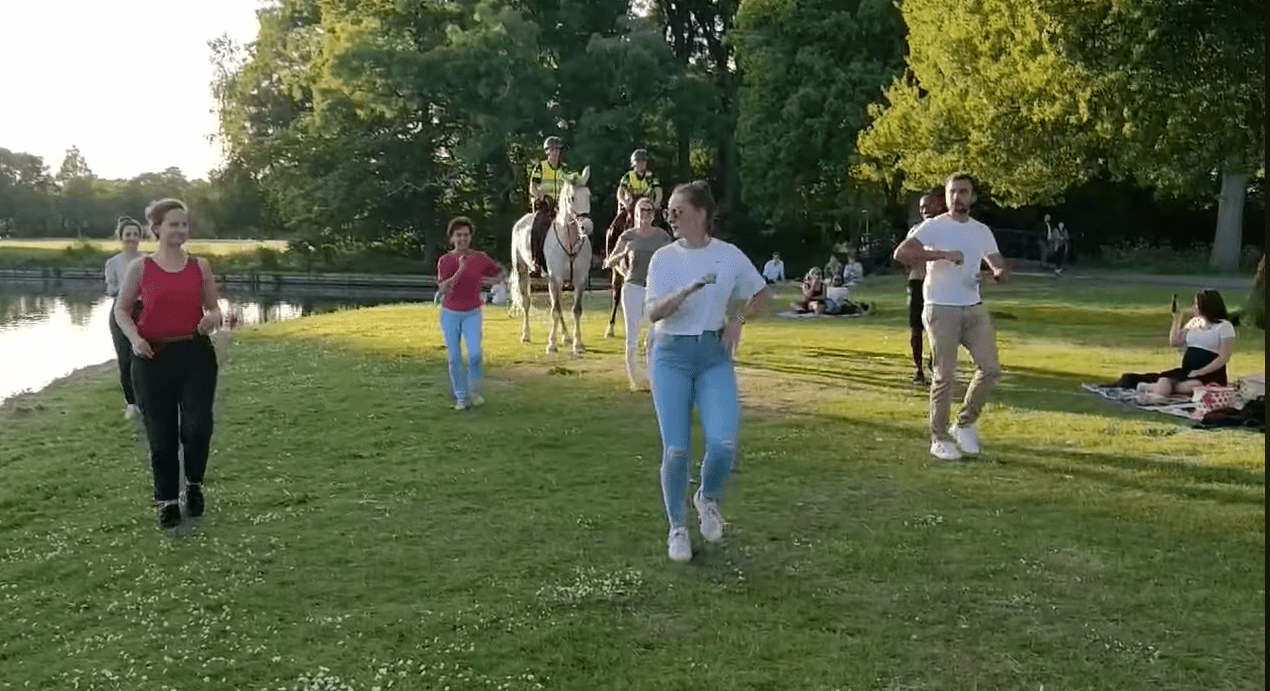 After doing a little measuring, the police officers were about to go on their way. The dancers were keeping the proper social distance and there was no real reason for them to stick around. Enforcing social distancing seems a bit boring though, and there weren't that many people in the park. Someone had an idea that was a bit more entertaining though.
---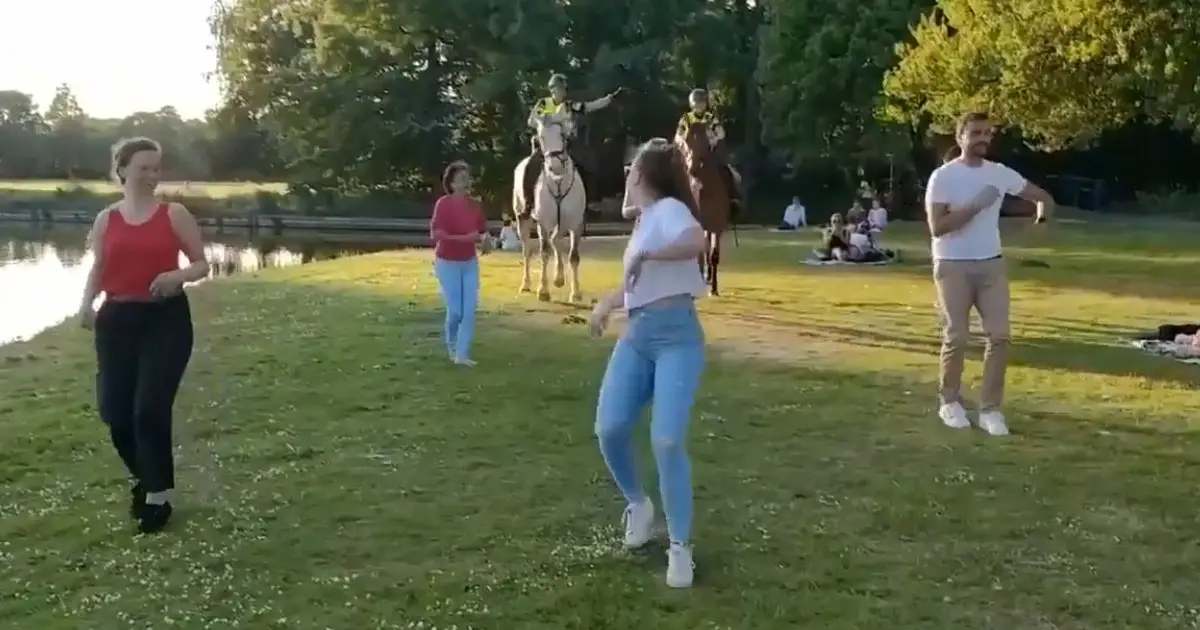 Someone invited the police officers to join in the dance class. This might seem like a strange request, but hey! Why not? It was a nice day out, and it was close to sunset. The police seemed pretty receptive to the idea and they were eager to join the group. There was just one problem though...
---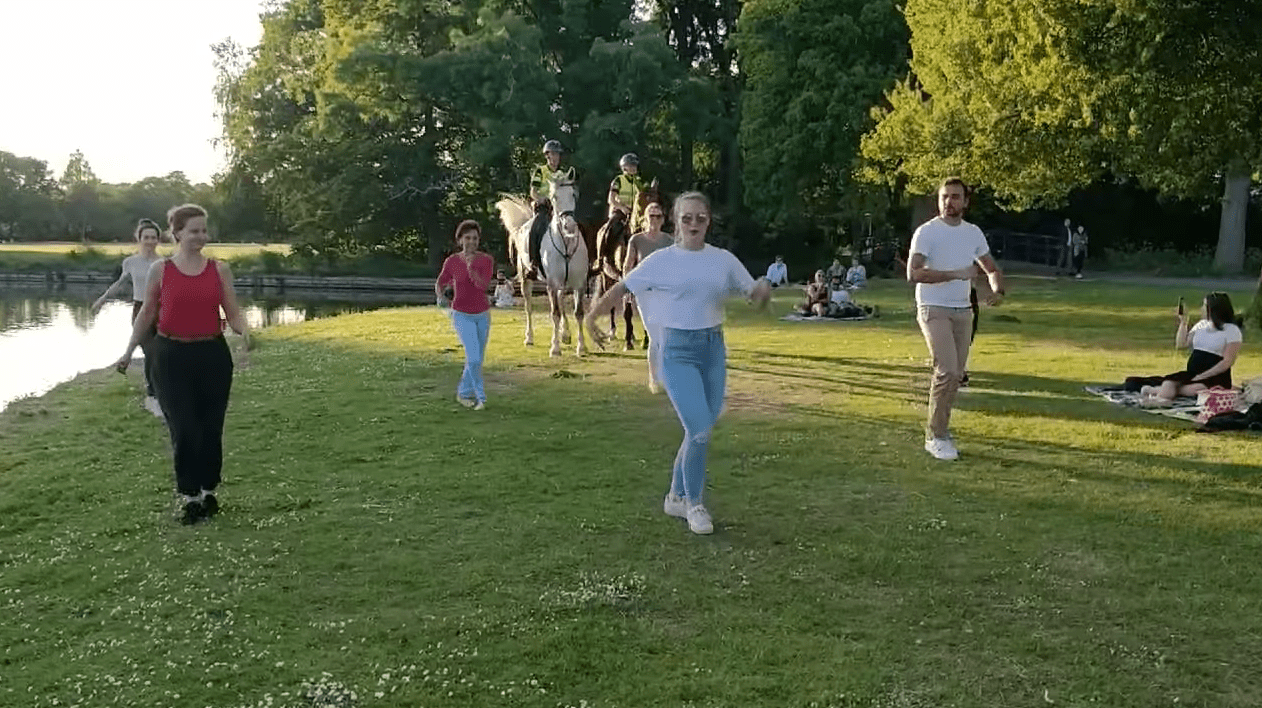 What could they do with the horses? They couldn't exactly just let them sit there. In the park, they didn't have a place to tie them up, and they might run off into the park. A 1,800-pound animal running through the park without a rider would be dangerous. Plus, the policemen didn't want to get off their horses anyway. The police officers came up with a great idea!
---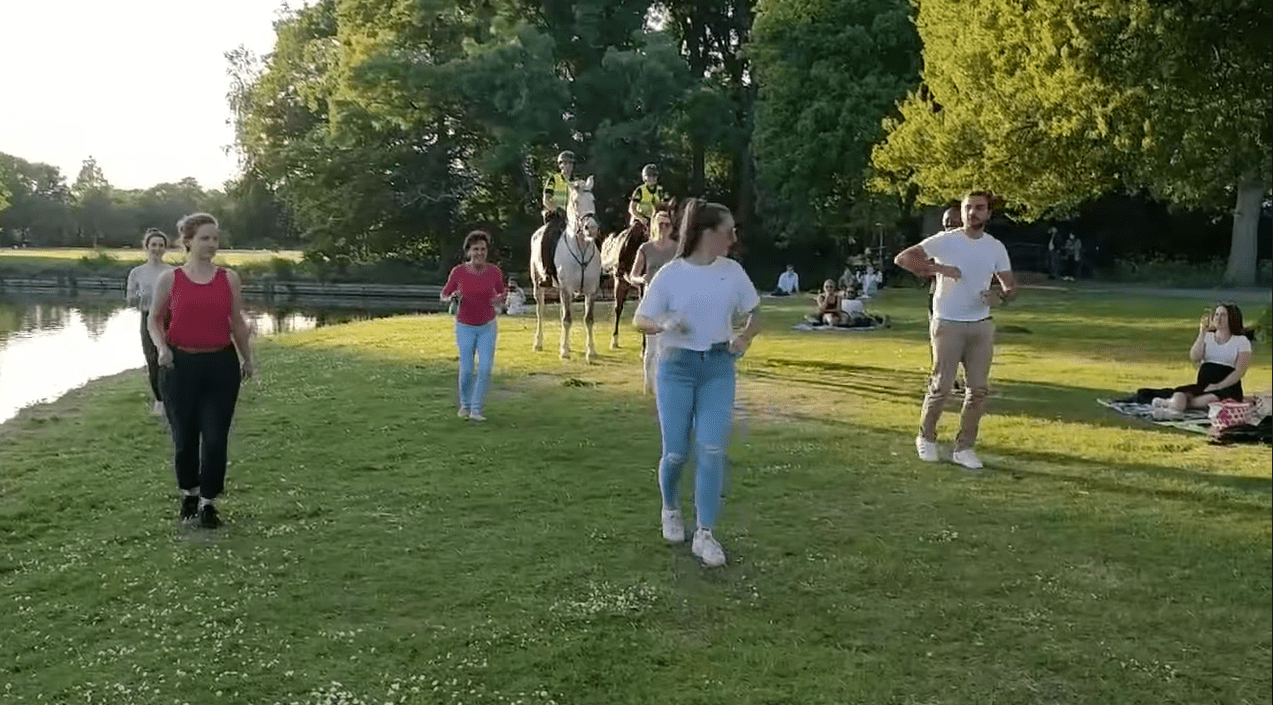 Remember that part about police having precision control over their mounts? Well, they were going to show it off! Proving that salsa music is the most infectious music in the world, not only did the class start back up, but the police officers started dancing ON THEIR HORSES. The horses were even able to do the turn arounds. (If we're being fair, they had better rhythm than some of the dancers too!) They took a video of it too!
---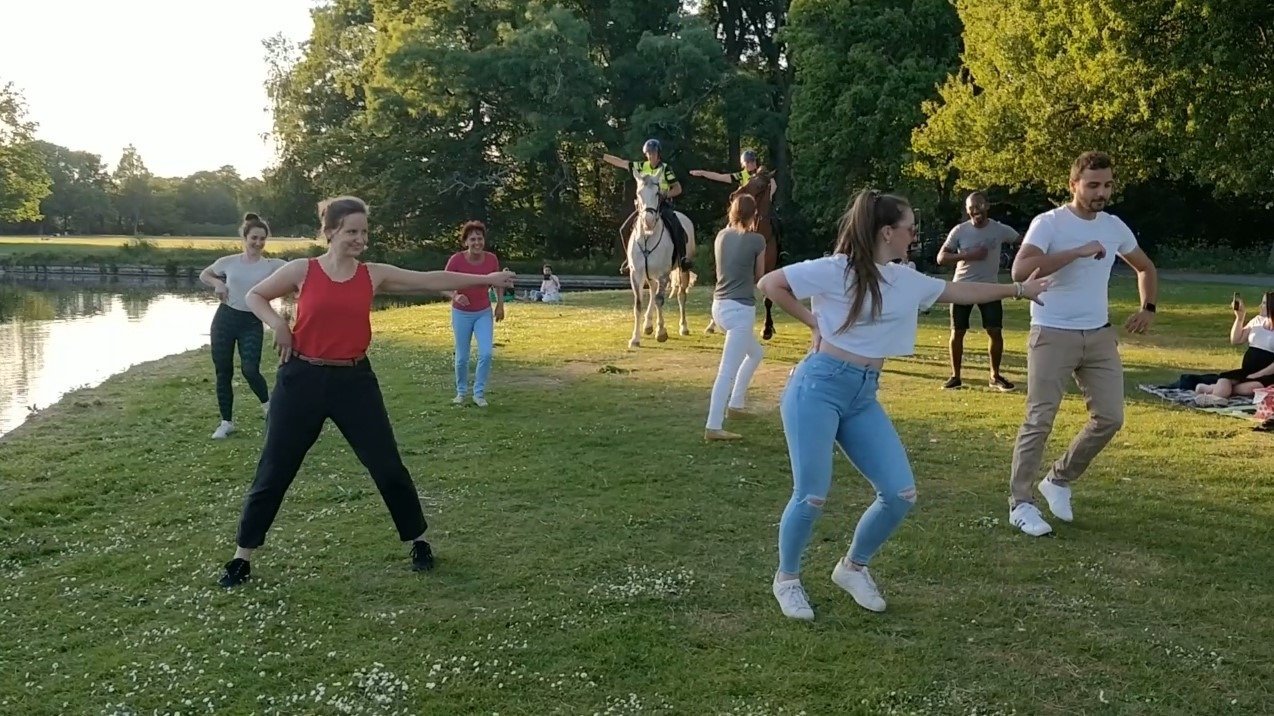 The class was being led by a Dutch dance instructor named Fiek Vandenhurst. She had one of her friends, Bob Bogaard take the video, which she uploaded to her Facebook page. A Dutch reporter picked it up and the video went viral all over the world! Fiek had just a little bit to say about what happened that day in the park.
---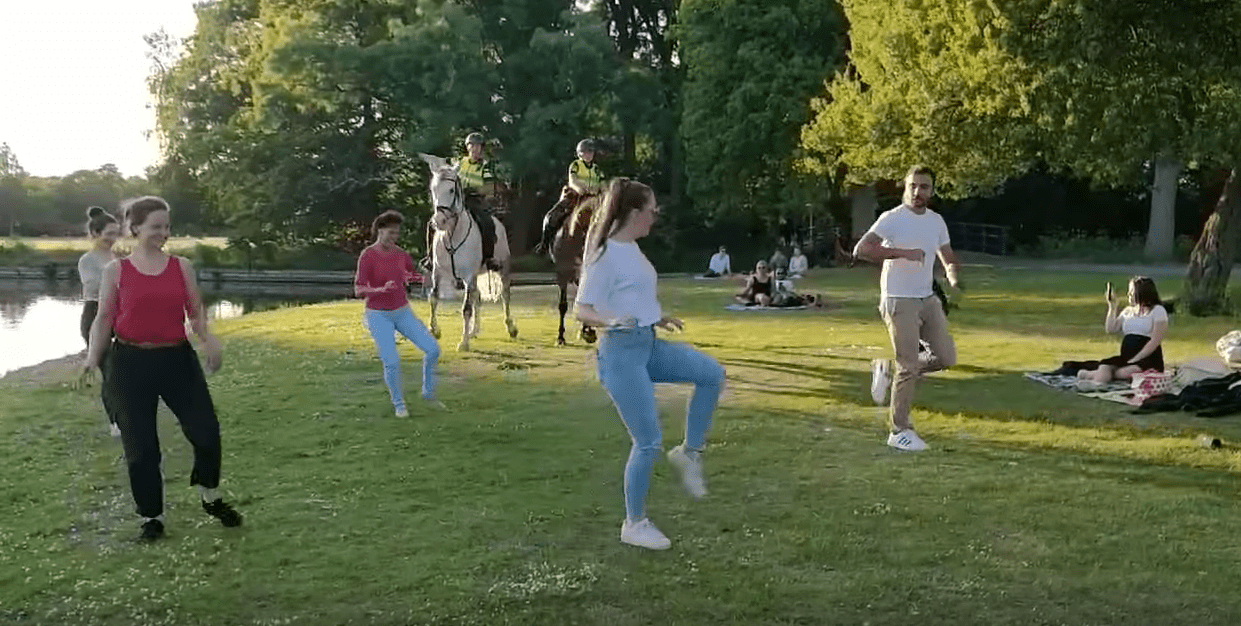 On her Facebook page, Fiek says, "Last night I did a salsa lesson in the Zuiderpark The Hague. Two police officers on horses came by and decided to join a dance! Great and what an enthusiasm ❤☀️❤☀️ This has to be shared right ?? Agree ?? Share the video !! Share the video !! Comparte el video !!"  The video is great too! What did some other people think?
---
The video also made its way over to Reddit. People had almost a unanimously positive response to the video. Really, though, who wouldn't? One Redditor said, "Them hooves got moves". Another Redditor said, "This is what a perfect society looks like." Someone else referred to it as "Prancercise!" It seems to be one of the very few videos everyone agrees on!
---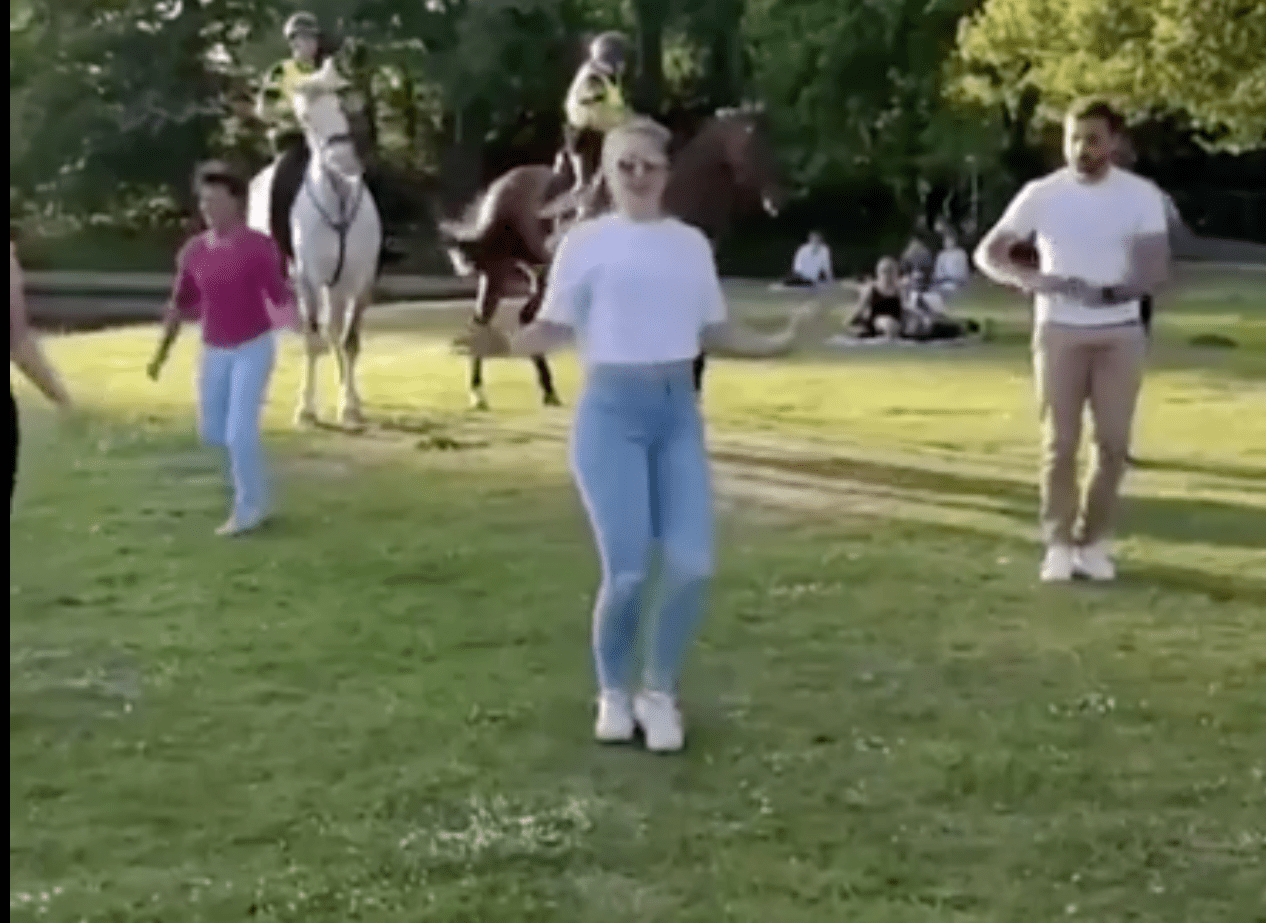 This is a great example of turning what could have been a negative situation into a positive one. Those police officers didn't have to have fun with the dancers, but they absolutely did. If you need a little pick-me-up, check out the video. You won't be able to control that smile across that will come across your face!
That's the story of the dancing horses! It's a really funny video and it's a really positive pick-me-up. If you know someone who is in need of a little cheer, share this story with them. They'll be glad that you did! Thanks for reading!
Sources: Facebook, The Horse, PBS