Mysterious Story Behind Cult Tiara of Princess Margaret
Princess Margaret might not have been in the spotlight as much as her famous sister- Queen Elizabeth II, but she wasn't one to be completely overshadowed by her more public sibling. Quite on the contrary. Princess Margaret fought for her independence, amongst a family that doesn't often welcome this kind of behavior. And she did so through style, which became especially evident at her wedding. The story of Princess Margaret's wedding tiara solidified her as a true fashion icon and a rebel. 
Princess Margaret's Path
Princess Margaret is the only sibling Queen Elizabeth II has, and the two sisters couldn't be more different. But rather than using their differences in a negative way towards each other, the sisters were as close as can be, and never in direct rivalry. Princess Margaret and Queen Elizabeth II grew up as any normal sister duo would, and they remained very close for years to come.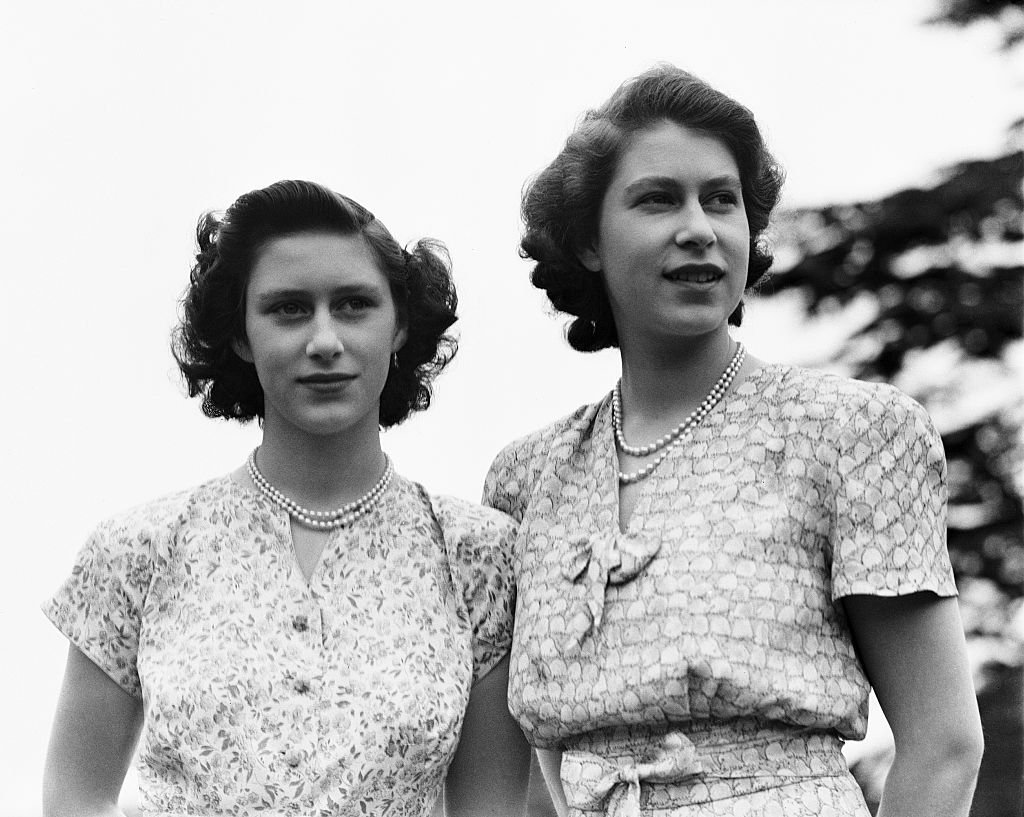 Queen Elizabeth II even had a private phone line connecting Buckingham Palace to Princess Elizabeth. It looked like the sisters had their own private world together, and they were not about to share it with anyone else.
But trouble was on the horizon, and love was the culprit.
Love Or Heritage
The love-life of Princess Margaret was highly publicized, and newspapers flew off the shelves when her name came up printed on the headlines. One of the most memorable and controversial moments in Princess Margaret's life came when she began a romance with Captain Peter Townsend.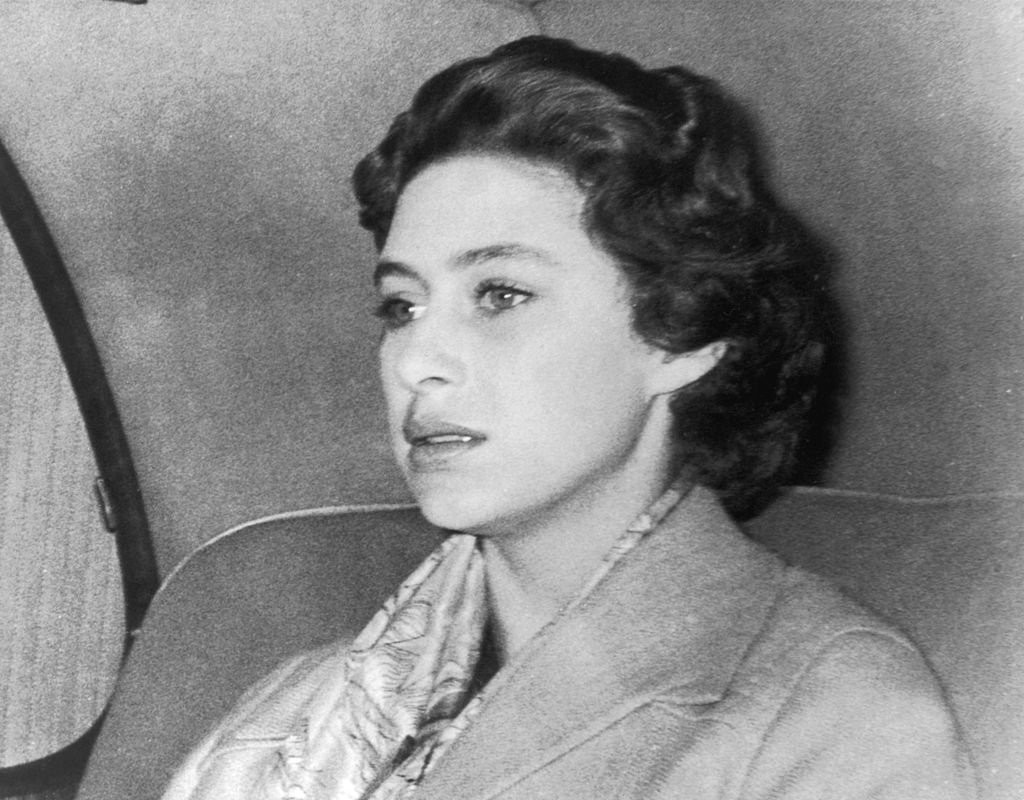 Townsend was a high-ranking Air Force officer, so a suitable husband material for Princess Margaret, but he was previously married, and this posed a serious problem for the traditional royal ways. Queen Elizabeth had to step in and urge Princess Margaret to put off the planned wedding. And unsurprisingly, Princess Margaret listened and chose her royal heritage and position instead of love.
But her romances were not over.
New Love Interest
Princess Margaret recovered quickly from Towsend and found herself a new love interest in the photographer Antony Armstrong-Jones. And this time, she didn't reveal her romance to anyone. The affair began after Armstrong-Jones was hired to photograph Princess Margaret in 1958.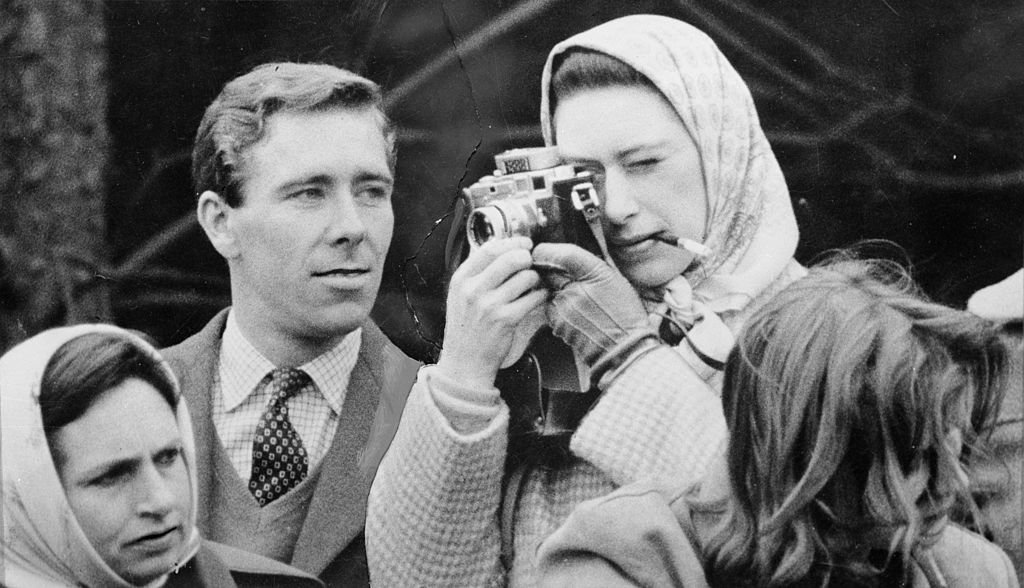 Neither the royal family nor the public suspected anything, as a mere photographer was not considered a serious match for a princess. But things escalated quickly,
and Princess Margaret delivered quite the shock to the world. 
Princess Margaret's Sudden Marriage
The love affair was kept so perfectly hidden, that no one saw what came next coming. Princess Margaret went on to marry Armstrong-Jones at the first publicly televised wedding, which took place on May 6, 1960.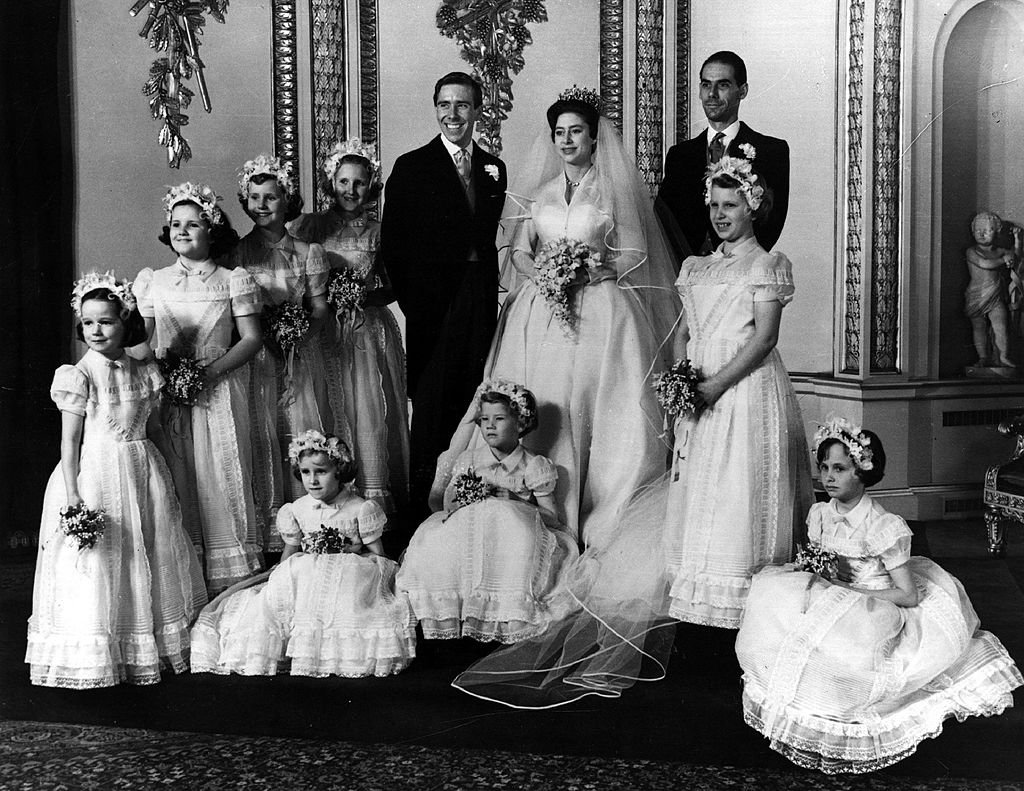 Over
300 million people
tuned in to the ceremony at Westminster Abbey, and the newly married couple became Earl and Countess of Snowdon. Princess Margaret wore a custom-designed gown by the royal couturier Norman Hartnell,
but it was not the wedding dress that incited so much chatter. 
The Royal Tiaras
Tiaras are a big thing amongst royals. Families often have grand collections of priceless tiaras, kept for special occasions such as weddings or visits. And the same went for the British royal family.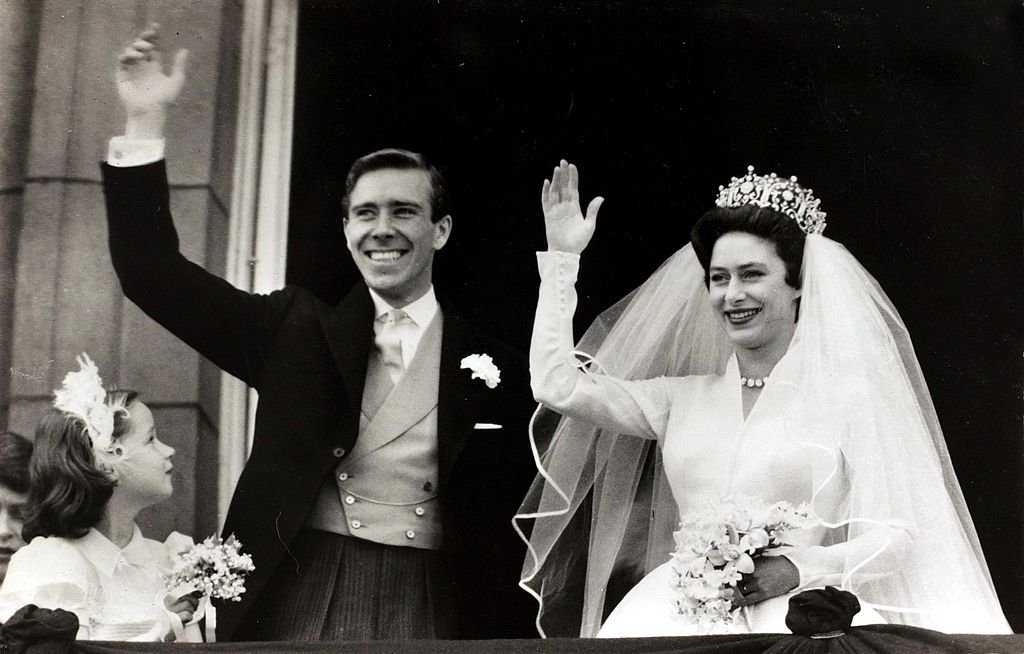 Their tiaras were passed down from generation to generation and were veritable pieces of art and heritage. Unsurprisingly, everyone thought Princess Margaret would abide by the tiara tradition and wear one from the royal collection.
But they were wrong. 
Princess Margaret's Choice
Princess Margaret had to follow royal tradition all her life, and she was getting very close to breaking with it all. Her wedding was direct proof of that. Instead of choosing a royal tiara, she opted for something very different. She completely shunned the royal tradition and wore her own tiara for her wedding.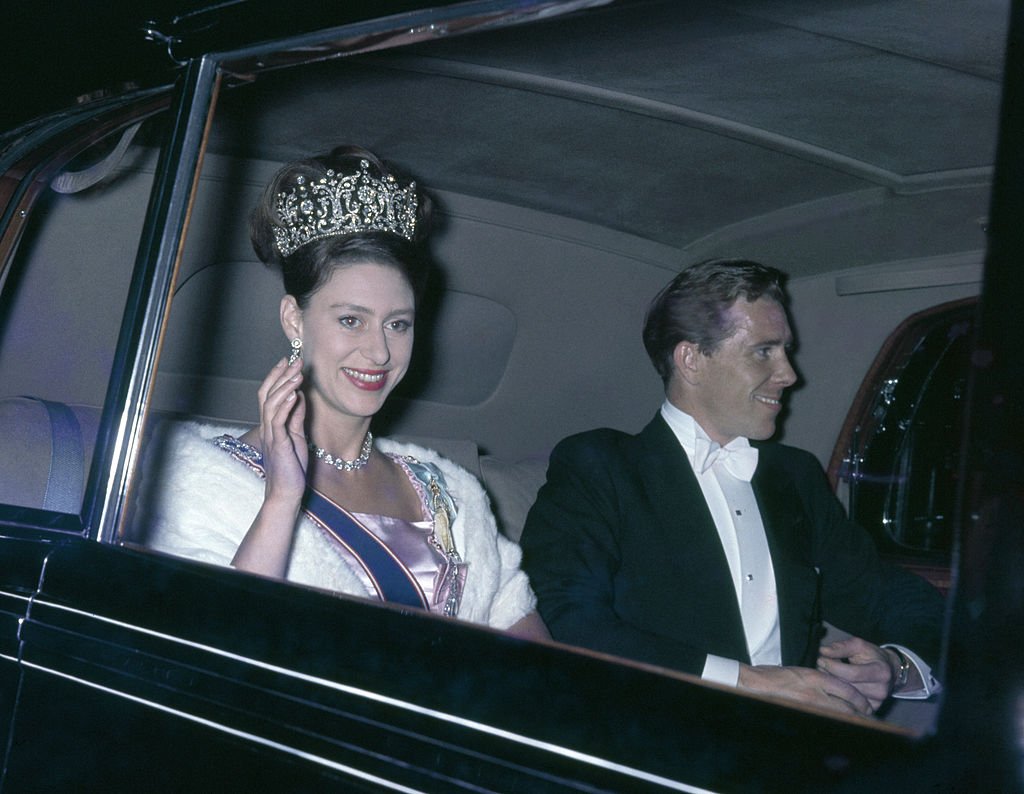 It was made in
1870 by crown jeweler
Garrard for Lady Poltimore, the second Baron Poltimore's wife, and it perfectly exemplified Princess Margaret's own style, as well as her rebellion.
But this was not the first time she showcased her unique style.
A Royal Style Icon
Princess Margaret quickly became a style icon in her youth. She was freer and more daring in her fashion choices than any other royal, and the public loved it. When it came to jewelry, Princess Margaret had her own very distinctive style.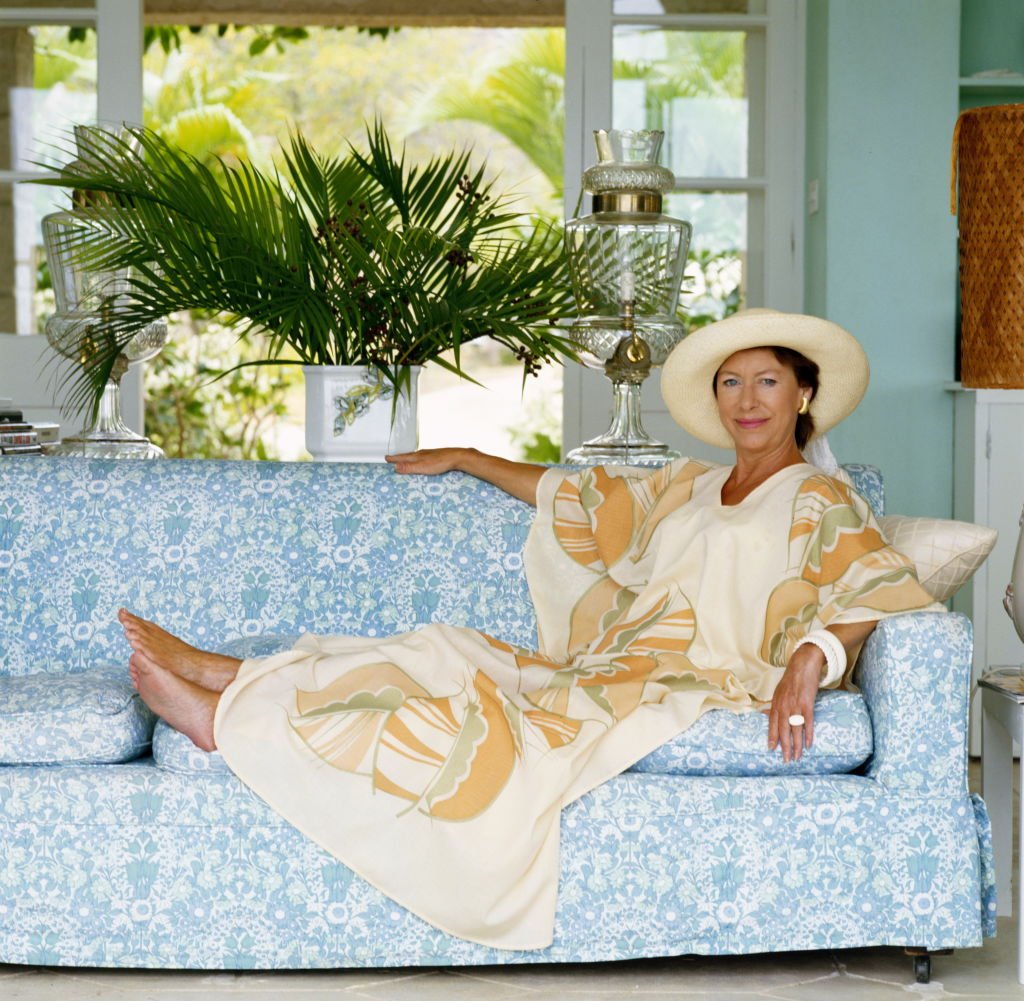 She worked with many independent jewelers to secure herself pieces that reflected her independency that. Princess Margaret began building an eclectic collection that solidified her taste as that of a renegade.
And her wedding tiara was a perfect example of that. 
The Innovative Tiara
Traditionally, tiaras, especially among the royals, would only be designed to be worn on the head for very special occasions. But Princess Margaret was not having any of that. She craved for versatility and freedom in her style choices, and she definitely nailed that with her wedding tiara. The tiara was actually much more than just a headpiece.
It could be worn as a necklace or deconstructed to make 11 beautiful brooches. What was also special about it was that its circlet was
completely closed
, rather than only halfway so. The tiara was definitely a piece of Princess Margaret's own personality, as reflected in a piece of jewelry.
And her wedding was not the only time she was about to enjoy wearing the tiara.
The Controversial Photo
Princess Margaret's husband, Armstrong-Jones, was a professional photographer and often took photos of his wife. One day in 2006, a certain photo resurfaced of Princess Margaret, starting quite the controversy. She was photographed in a bathtub, with nothing on but her wedding tiara.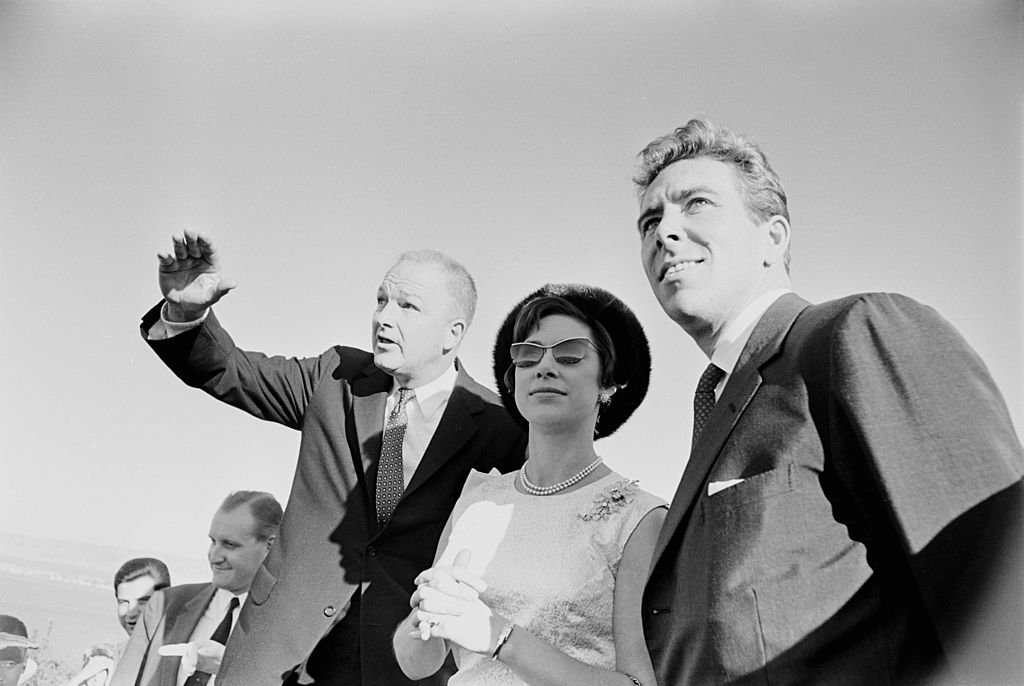 The photo was a well-kept secret by the royal family, but at some point in time, it simply had to be leaked. It was one of Princess Margaret's most scandalous moments.
But what happened to the tiara after Princess Margaret's passing? 
The Tiara Today
After Princess Margaret's death, her son decided to sell her prized wedding tiara at an auction hosted by Christie's. This was, naturally, not met with a lot of understanding, as it was believed that the heirloom was to stay in the family for generations.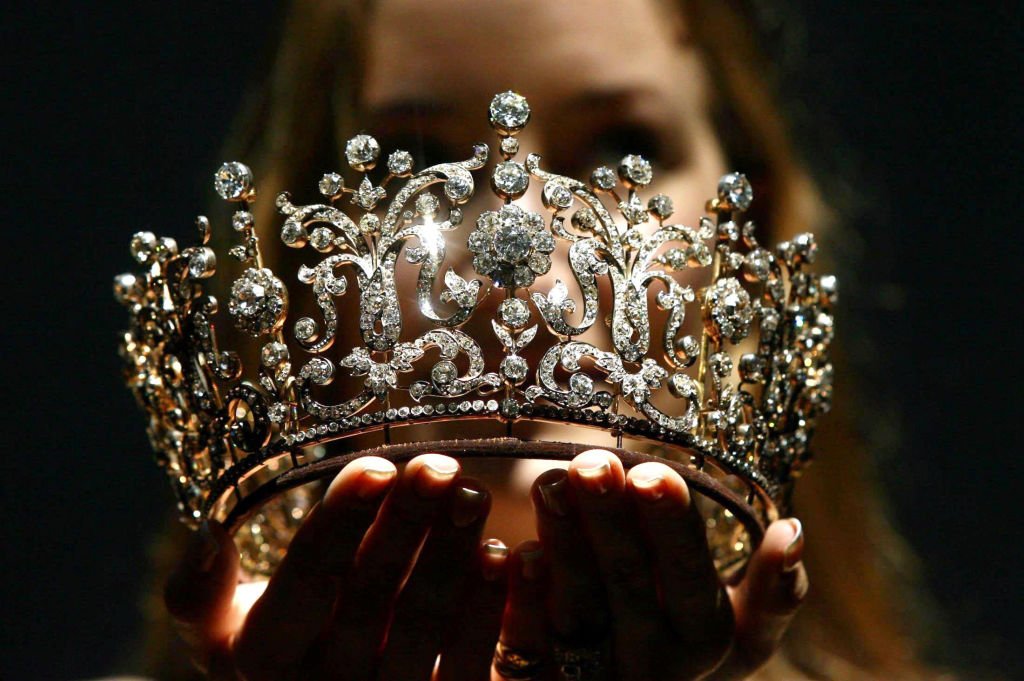 But Princess Margaret's son was perhaps a great successor to her rebellion. He was not the one to abide by the traditions, either. In the end, the tiara was sold to a buyer who remained anonymous, and the location of the bold royal fashion statement is unknown to this day. 
Princess Margaret will forever be remembered for her strong-willed character, never simply going with the flow of her high position and the expectations that arose from it. She was her own being through and through, and she made sure the whole world got to see that. Perhaps her best legacy was, after all, to leave no trace. 
Sources: Vanity Fair, Town And Country Magazine, Harper's Bazaar, Vogue, Royal Watcher Blog, The Telegraph, Christie's