Students Reunite to Surprise Their Choir Teacher
If there's someone who guides almost all of us, leaving some unforgettable memories that patch up with us for a lifetime, then perhaps, it could only be a teacher! When a choir teacher named Gabrielyn Watson took seven months off from work to fight multiple myeloma, she received a surprise from her former students. And in the turn of events that day, she dropped to the floor and was left flooded with tears.
A Break from Work for Treatment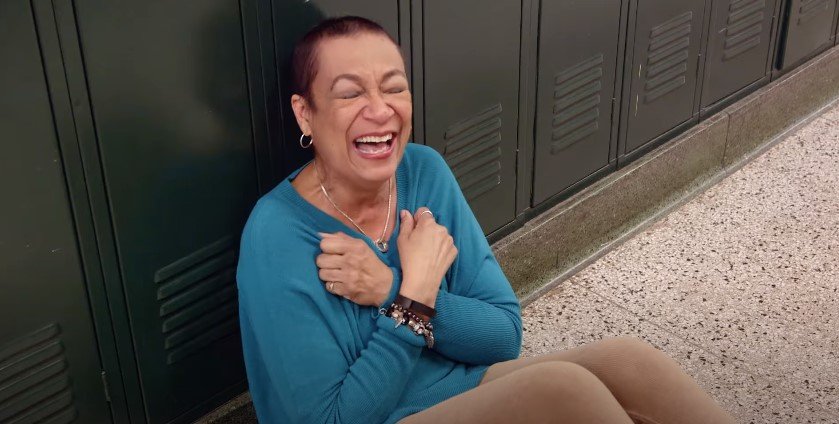 When Ms. Watson decided that it was time for her to battle her illness, she didn't delay in advancing towards a long break from work. The choir teacher who echoed the halls with her mystic voice, training students in their singing practice, was left to overcome her health issues. Finally, when she recovered after a seven-month-long break, Ms. Watson had something waiting for her.
Was It an Offical Meeting?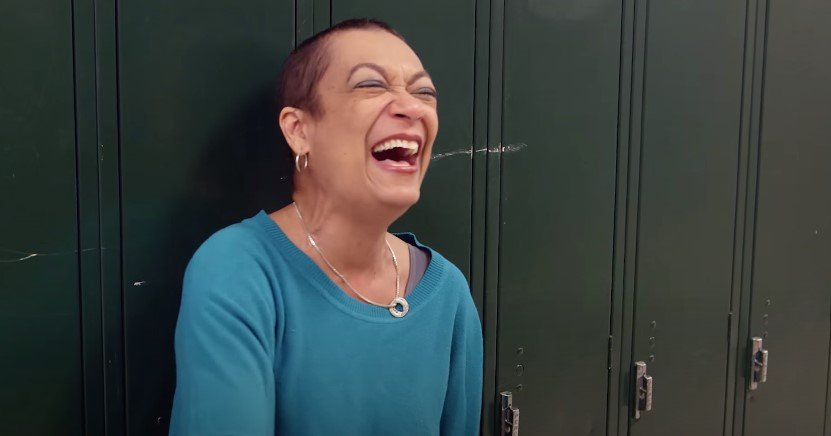 Initially, Gabrielyn Watson thought that she was going to an official meeting at Chicago's Morgan Park High School. At least, this was the only thing she could expect for being a choir teacher. Nothing seemed to confuse her as Ms. Watson was kind of clear on why she was pacing towards the Morgan Park. But she never expected what she saw.
She Never Expected This to Happen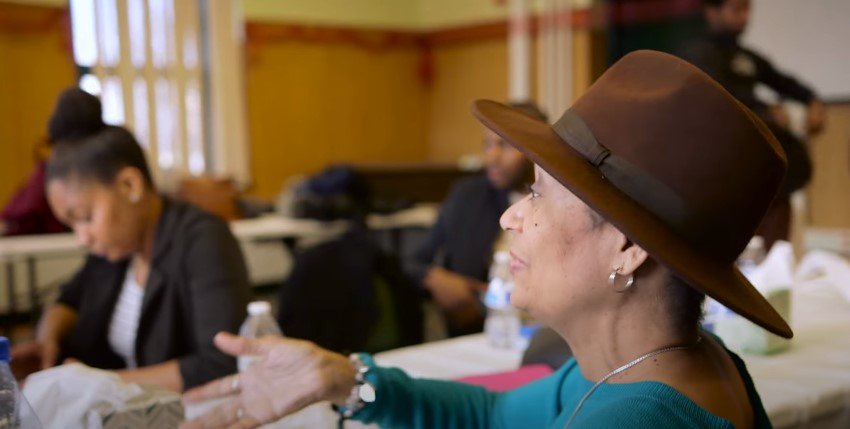 A flood of surprise took the then 59-year-old choir teacher. Perhaps she couldn't fix the missing piece to the bigger picture, and whatever happened at Morgan High eventually dropped her to the floor. The hallway sounded with voices, and nothing seemed to stop Ms. Watson from shouting with joy and tears at the same time. What happened at Morgan High anyway?
Her Former Students Recipocte Their Love for Ms. Watson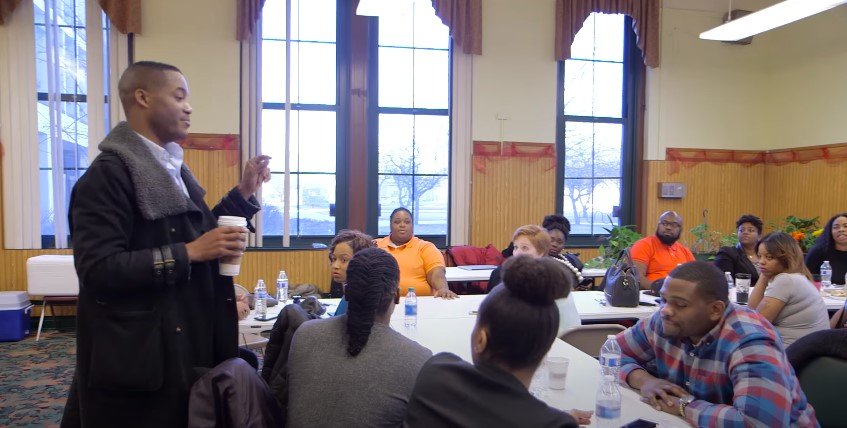 After the news of her illness spread like wildfire among her former students, none of them waited further to show how much their former choir teacher meant to them. Perhaps, all of them reunited together after years of being busy in their respective niches, only to make their loved Ms. Watson smile and know how much she meant in their lives. When Gabrielyn Watson walked in, she was first greeted by American Idol Season 10 finalist, Peter Frank, a former student from '05. And what happened?
Her Heart Melts Eventually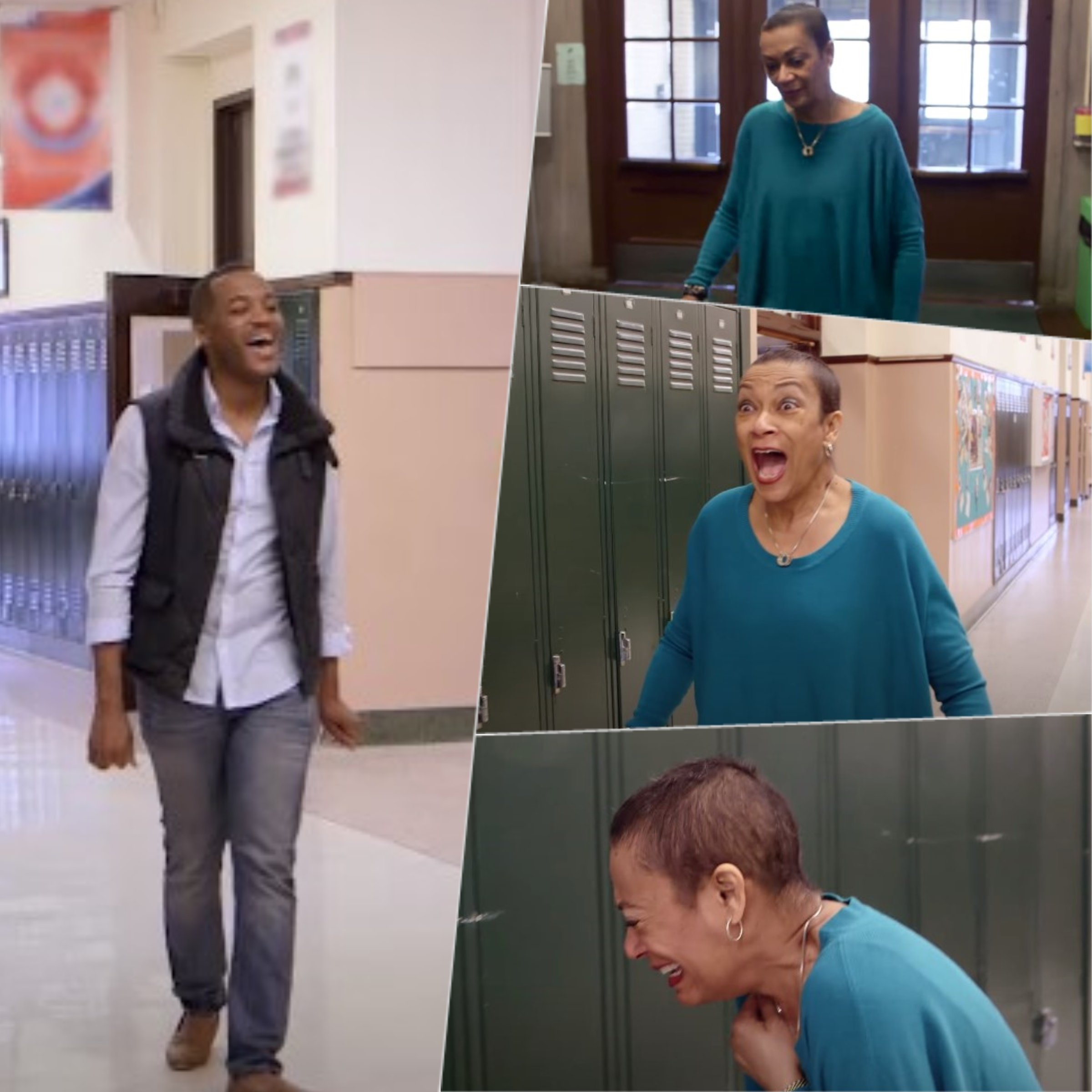 As Ms. Watson strolled through the hallway, she was left in a state of shock and a sweet surprise with an exceptional performance of Amazing Grace. While Peter took his paces towards his most-loved choir teacher, Gabrielyn Watson eventually faced a meltdown moment on the inside.
She Meant a Lot to Them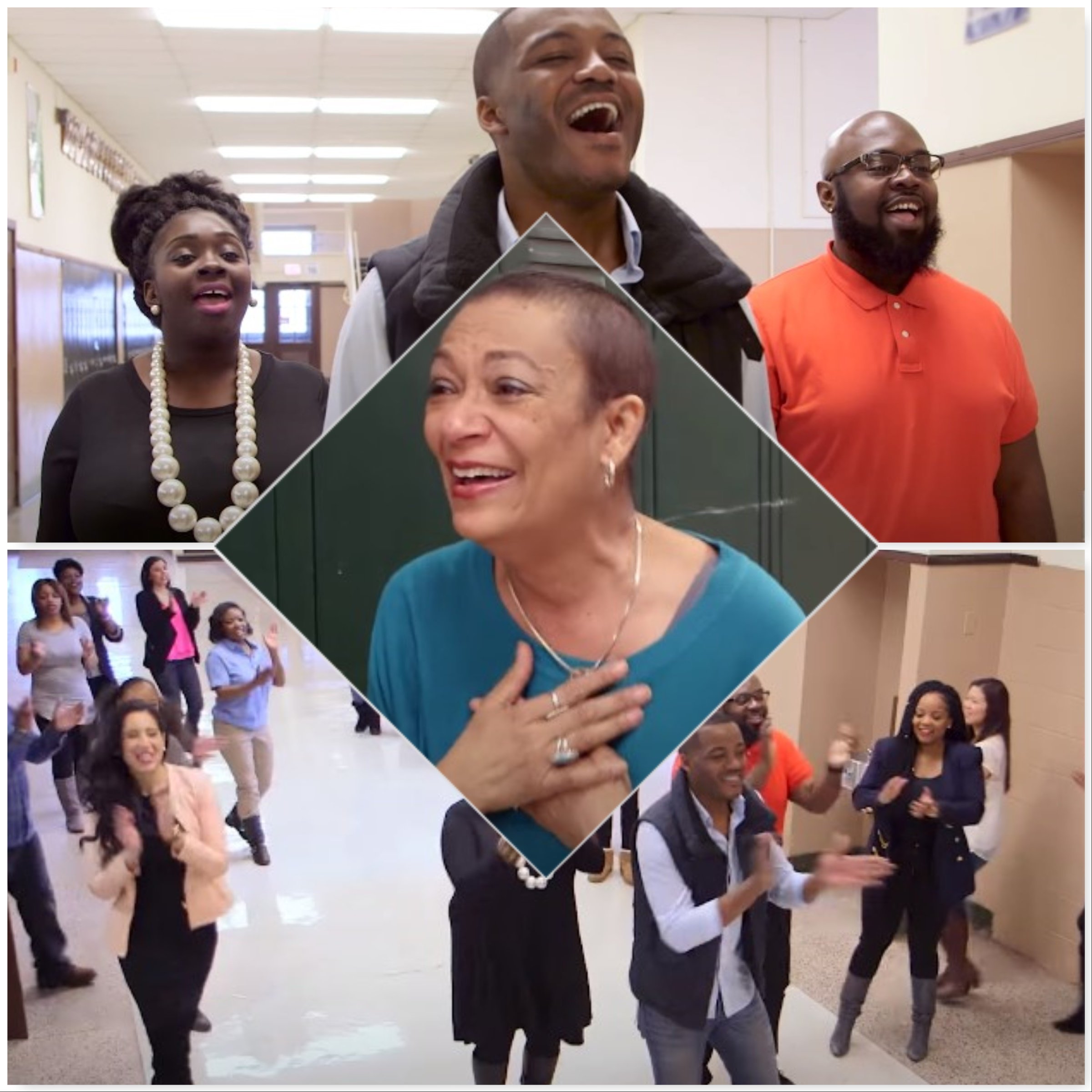 The performance took a U-turn near the end, with more than a dozen of her former students pouring in with the lyrics of Amazing Grace. And not just that, each of them wore a smile so desperate and danced in front of their choir teacher, only to tell her how much she meant in each of their lives.
An Ambiance Filled with Love and Joy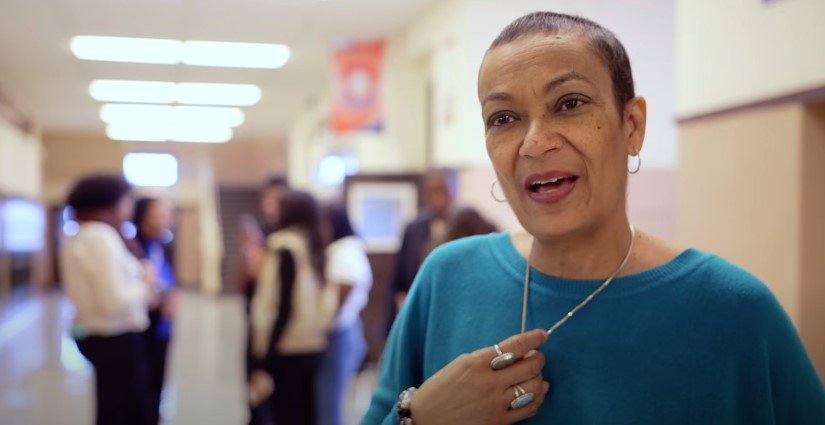 Clapping their hands and smiling at their emotionally surprised teacher, the students formed a group and performed in the Morgan High's hallway. The entire ambiance sounded of Amazing Grace and Ms. Watson's loud cries. Perhaps, she wasn't able to withhold the sweet and heartwarming surprise her former students brought to her.
Ms. Watson was Influential in Her Students' Lives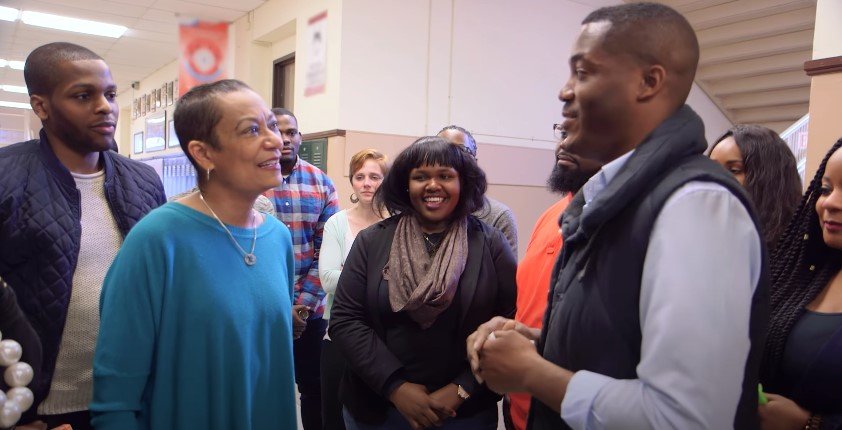 "I realized that I never really had a chance to let her know how influential she was in my life," spoke Frank, who owes his career to Ms. Watson. As a 2005 graduate of Morgan Park, Frank spoke in the organized video on how the kind-hearted choir teacher gave him a tuxedo to wear to a chorus competition since he couldn't afford one. His love for her was real, but what did she say?
This Memorable Surprise Would Last for a Lifetime!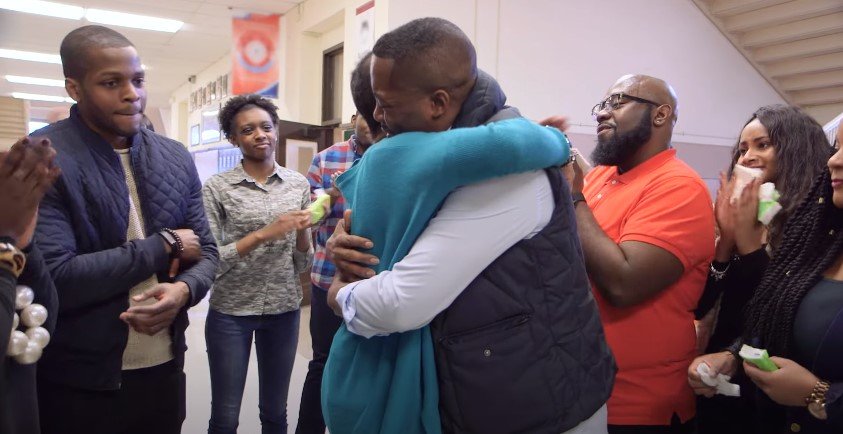 When Amazing Grace ended, Morgan Park's ambiance was flooded with nothing more than love and emotions. It was a moment where the former students reciprocated to their choir teacher's love with their short yet memorable surprise.
Morgan Park Hallway Sounds of Laughter and Joy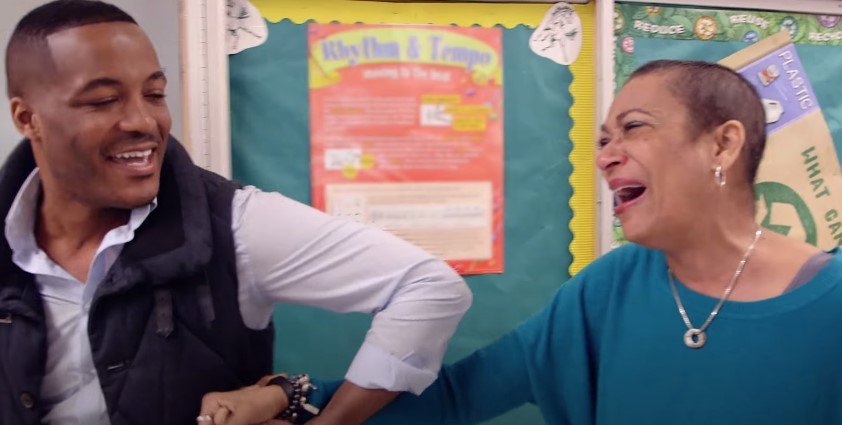 The entire moment was filmed in a beautiful short film titled " A Caring Chorus" by Kleenex. Eventually, Gabrielyn Watson was nominated for its 'Someone Needs One' program by her former student, Peter Frank. "It's just great to feel loved and that what you do matters," Ms. Watson speaks out in the video. "I love my students, and I want them to have the best opportunities so that they can thrive."
Check out the heartwarming short film!
That was a fantastic act of love portrayed by Ms. Watson's former students who had reasons to love their choir teacher for a lifetime! If you have one such memorable teacher in your life, don't forget to share your story with us! Tell us what you think about Ms. Watson's sweet and adorable encounter with her old students!
Sources: Daily Mail, Little Things, YouTube