Mysterious Story Behind Cult Tiara of Princess Margaret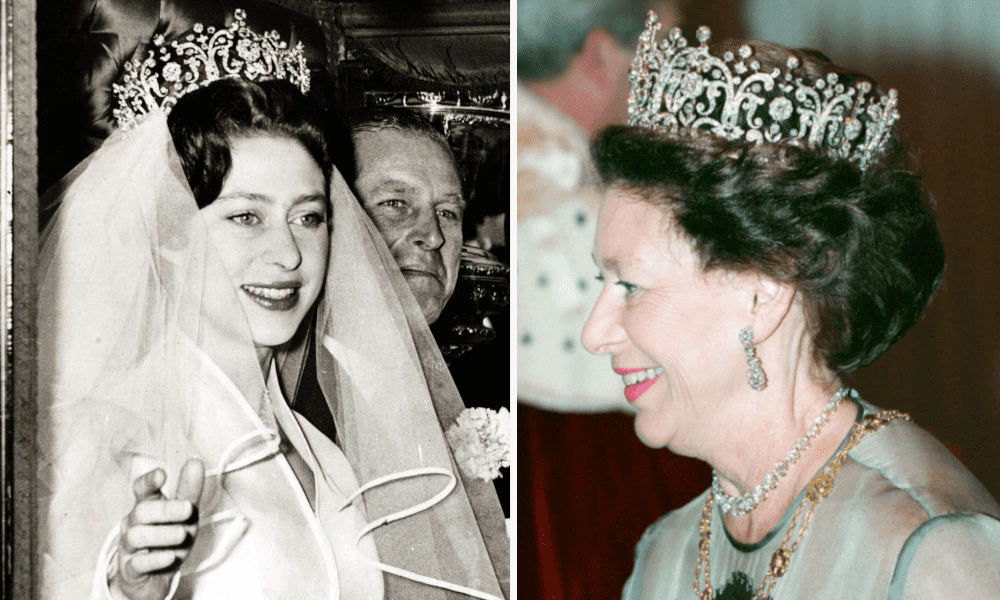 Princess Margaret might not have been in the spotlight as much as her famous sister- Queen Elizabeth II, but she wasn't one to be completely overshadowed by her more public sibling. Quite on the contrary. Princess Margaret fought for her independence, amongst a family that doesn't often welcome this kind of behavior. And she did so through style, which became especially evident at her wedding. The story of Princess Margaret's wedding tiara solidified her as a true fashion icon and a rebel. 
Click 'Next Page' to begin the story of Margaret's tiara.