Behind-the-Scenes of Marilyn Monroe's Iconic Photo: the "Flying Skirt"
There are only a few actresses who live up to Marilyn Monroe's reputation - something that lives on to this very day. One of her most famous moment is perhaps the "Flying Skirt" photo - ever wondered what happened behind the legendary shot? And what happened afterward? You're about to learn what happened behind one of Hollywood's most titillating photographs.
A Difficult Upbringing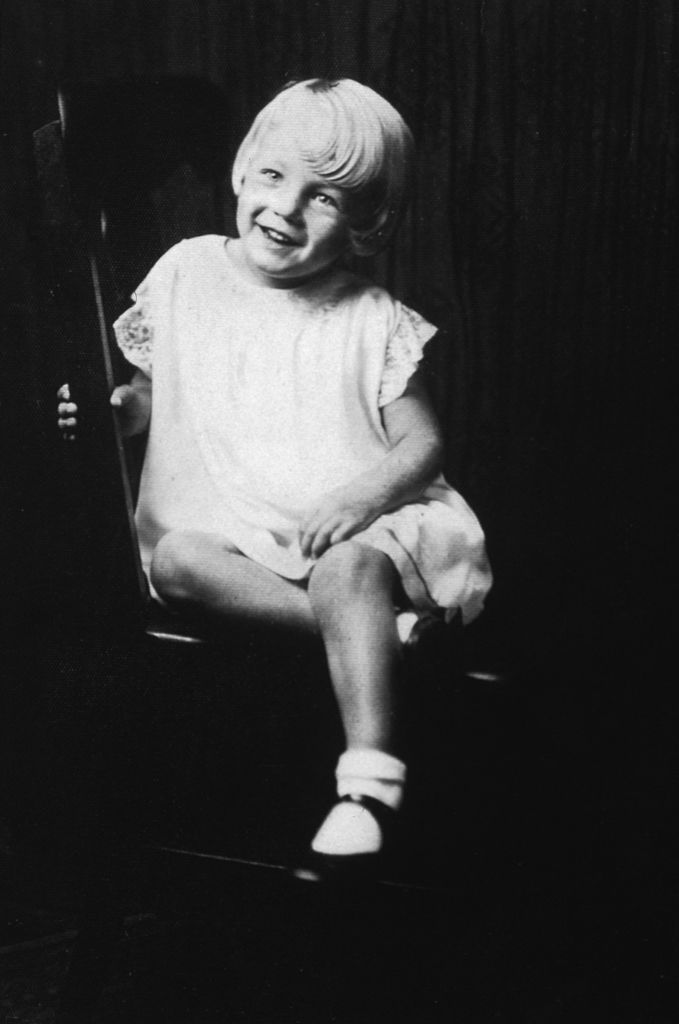 Before we start with the photo, we should tell you about the life of Marilyn Monroe - and it wasn't a pleasant one, as you might have expected. Born Norma Jeane Mortenson (later baptized as Norma Jeane Baker) on June 1, 1926, in Los Angeles, California, she spent much of her childhood in foster care and an orphanage. 
Religious "Family"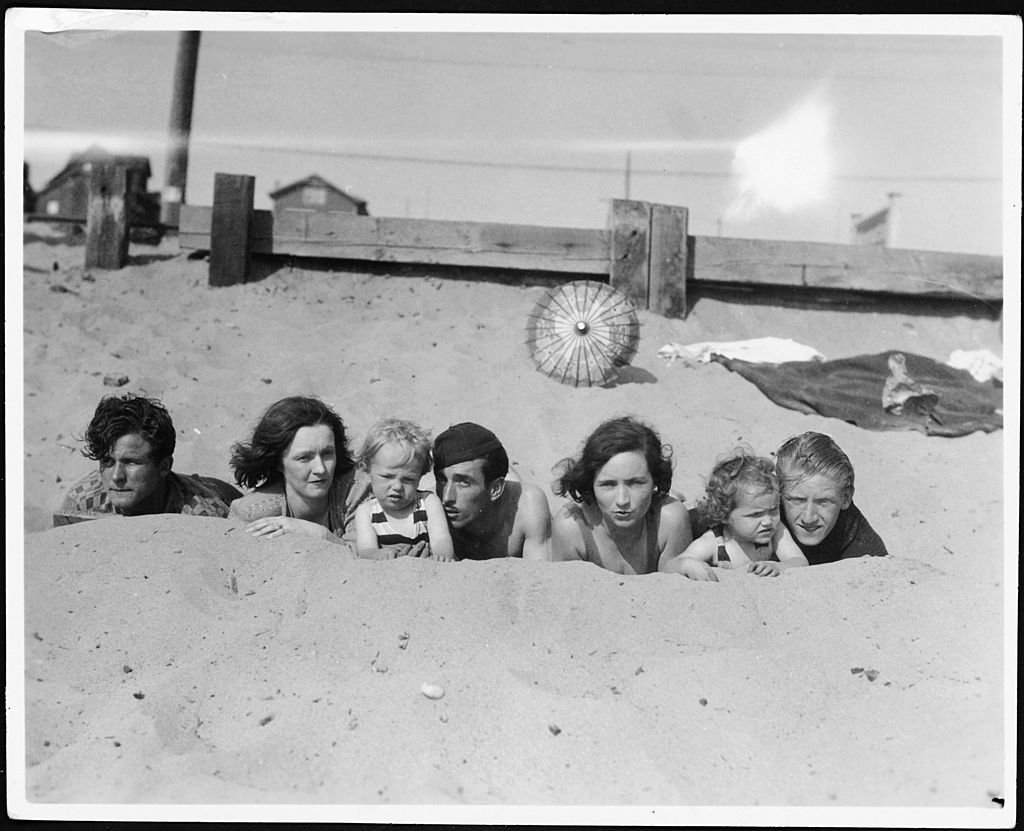 In 1937, a family friend and her husband took care of her for a few years - they were extremely religious, and Marilyn Monroe lived within the strict boundaries of fundamentalist Christian doctrines. Among all the prohibited activities, going to the movies was one of them. Between foster homes and without a real family, life was tough for Marilyn Monroe as a girl. 
First Marriage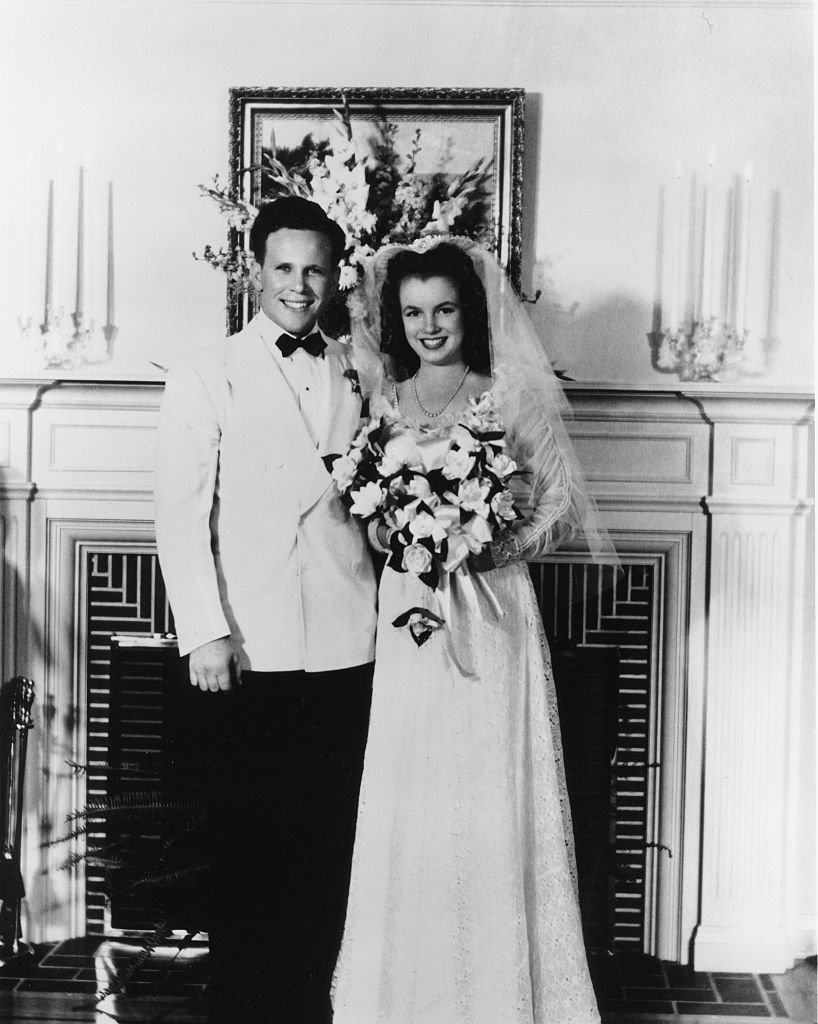 It wasn't surprising that she sought the comfort of a family at a very young age due to the lack of one - at the age of 16, she was married. Her first marriage was with James Dougherty, a merchant marine. At the time of the marriage, James was 21, only a few years older than Marilyn Monroe. However, her first husband's deployment would eventually lead her to the movie business.
Wartime Opportunity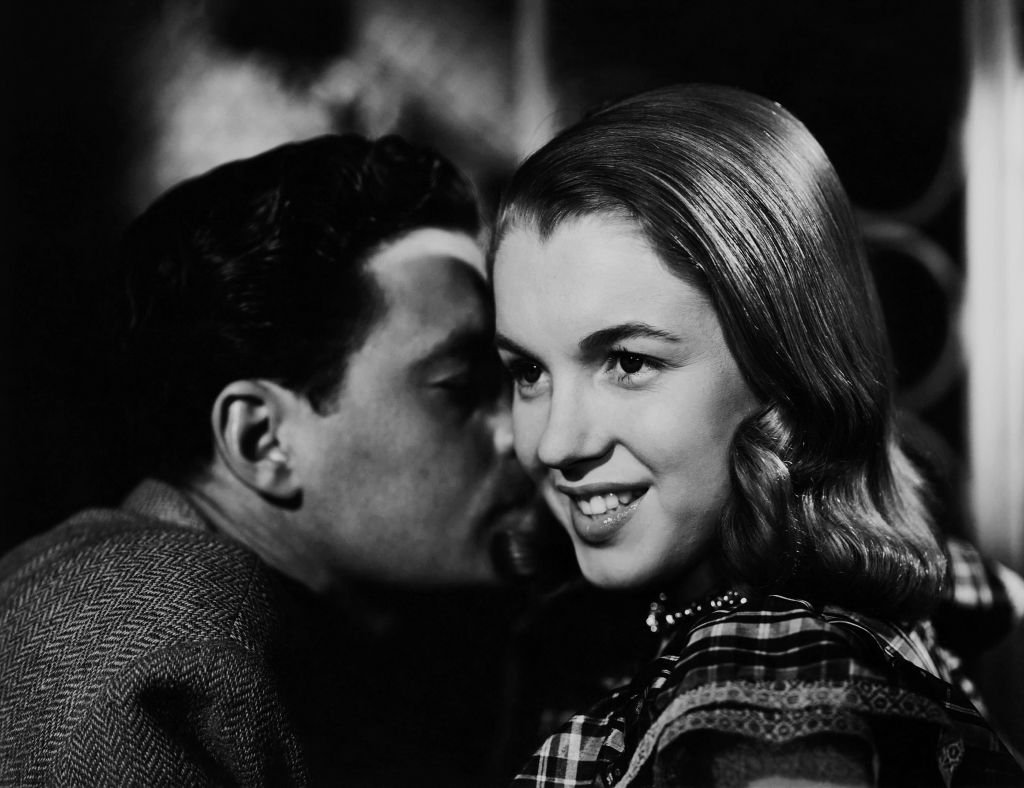 During WWII, when her then-husband Dougherty was deployed to the South Pacific, she was working in a munitions factory in Van Nuys, California, like many other women during the war. However, while she was working there, a photographer came by and discovered her - it was this encounter that led to her career as a model, and eventually as an actress. 
A career as an Actress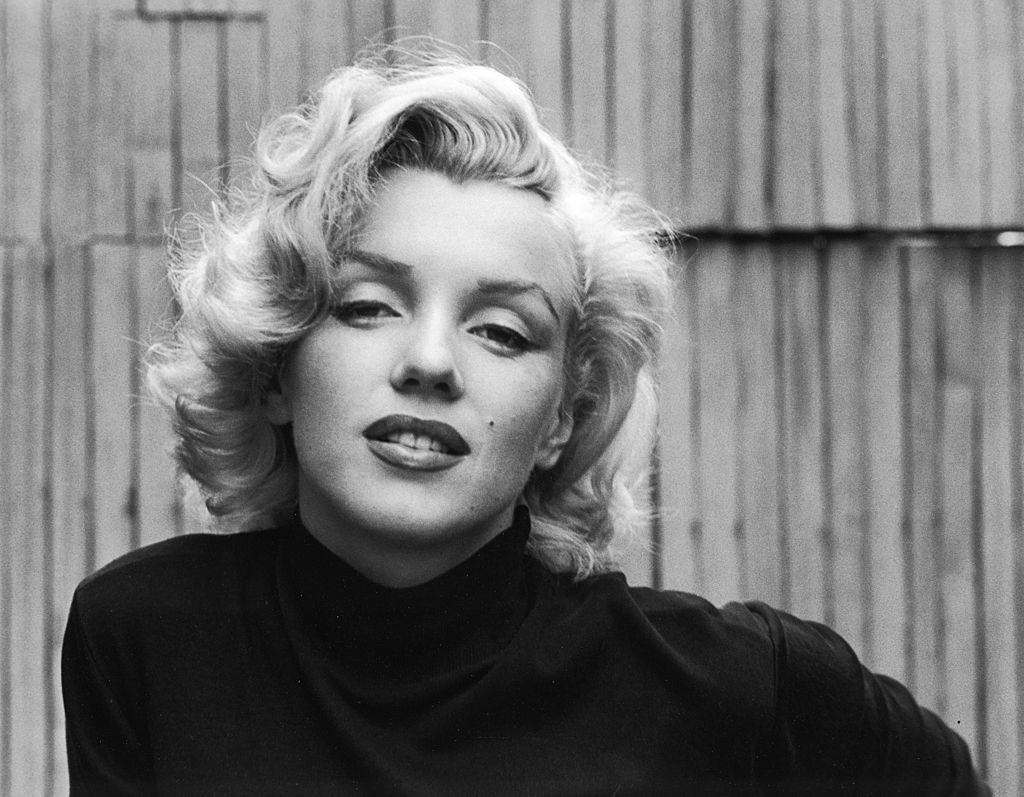 By 1946, Marilyn Monroe already had a successful career as an actress, and it was also the same year when she signed her first movie contract - with the arrival of a new life in front of the screen, she also dyed her hair and changed her name to Marilyn Monroe. Although, at the beginning of her acting career, the whole thing didn't really take off...
Fame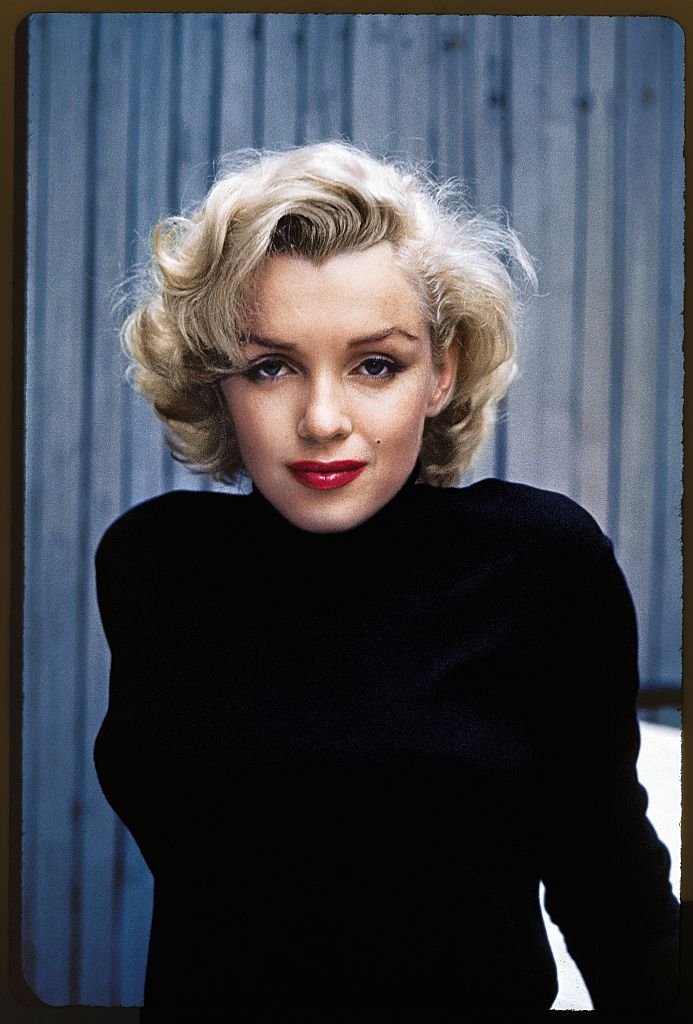 By 1950s, Marilyn Monroe gradually garnered a reputation as an actress - her first big break was The Asphalt Jungle, released in 1950, albeit having a relatively small role; then came All About Eve, a cinema classic released the same year; in the following years she starred in romantic comedies like How to Marry a Millionaire and There's No Business Like Show Business. However, her most mesmerizing role probably came from The Seven Year Itch, which brings us to the legendary photo. 
Sam Shaw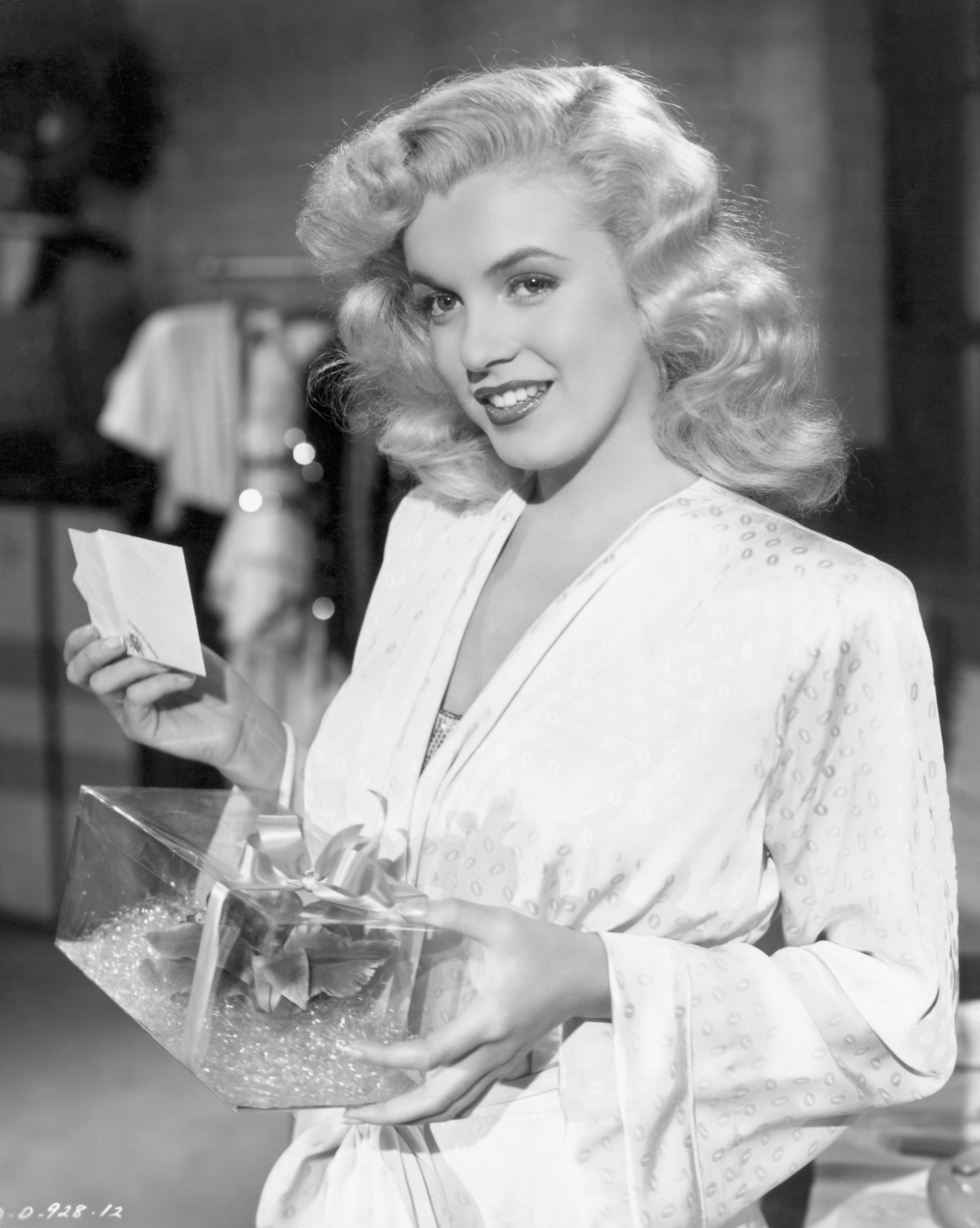 In the 1950s, Sam Shaw was working as a photographer in Hollywood - he was a stills photographer working in the film industry. He met Marilyn Monroe on the set of Viva Zapata in 1951 - at the time, Monroe was still a relatively unknown actress, trying to make her break. She was employed on contract at the 20th Century Fox studios while having an affair with director Elia Kazan at the time (she already divorced James Dougherty). Since Shaw couldn't drive at the time, Monroe became his driver, and a new friendship was born. 
The Big Break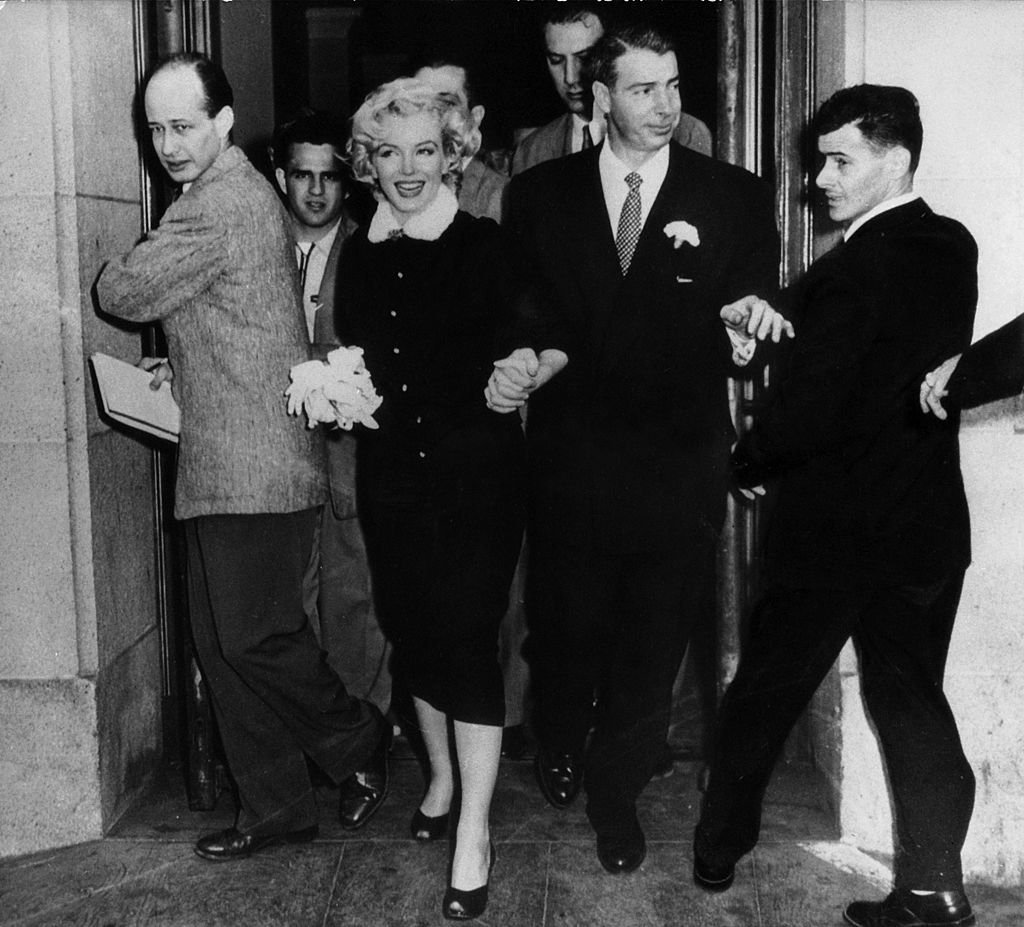 In 1954, Marilyn Monroe was offered the lead for Billy Wilder's The Seven Year Itch. At the time of filming, she was 28 years old, and she was married to her second husband, baseball player Joe DiMaggio. The Romantic comedy is about a married man tempted by his beautiful neighbor next door - pretty much a much-defined role for Monroe's career. Sam Shaw was there on the set during filming, and he made a suggestion to producer Charles Feldman regarding a set-piece poster image.
The Flying Skirt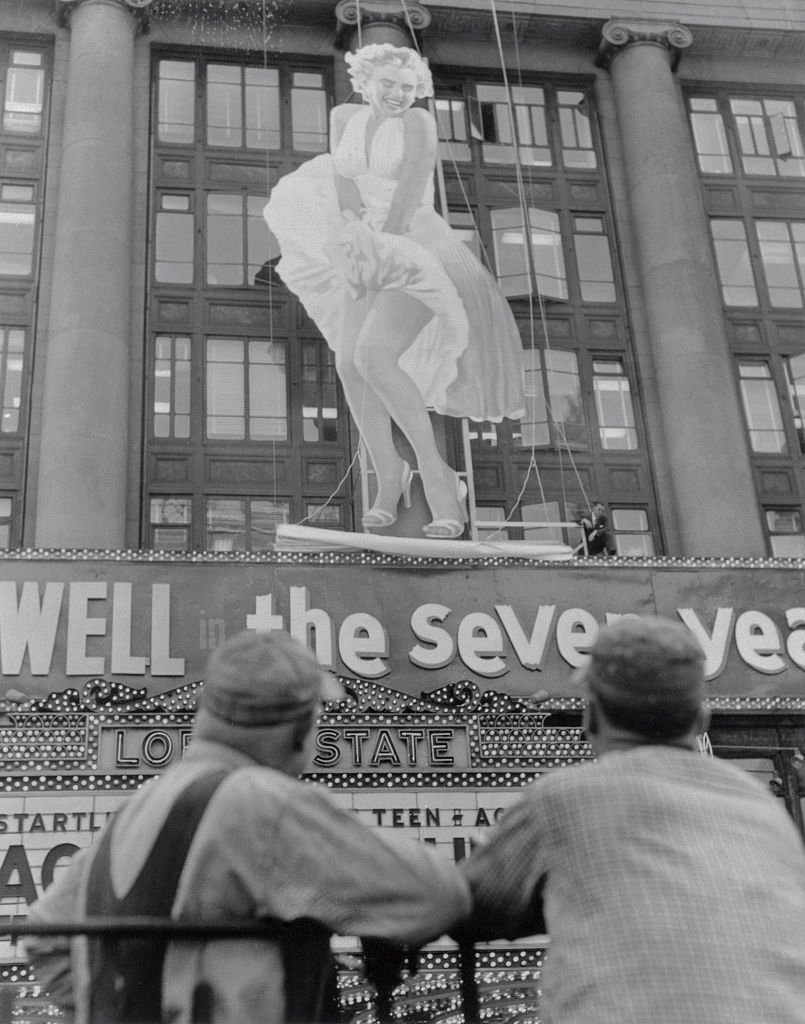 Shaw saw the opportunity to use an idea that he had a few years prior - he recalled seeing women exiting a ride and having their skirts blown upwards by a blast of air coming from below ground while visiting the amusement park on Coney Island. He thought that could be a great pose for Monroe when it comes to the set-piece poster image for the movie, and he made that suggestion to Feldman.
The Midnight Shot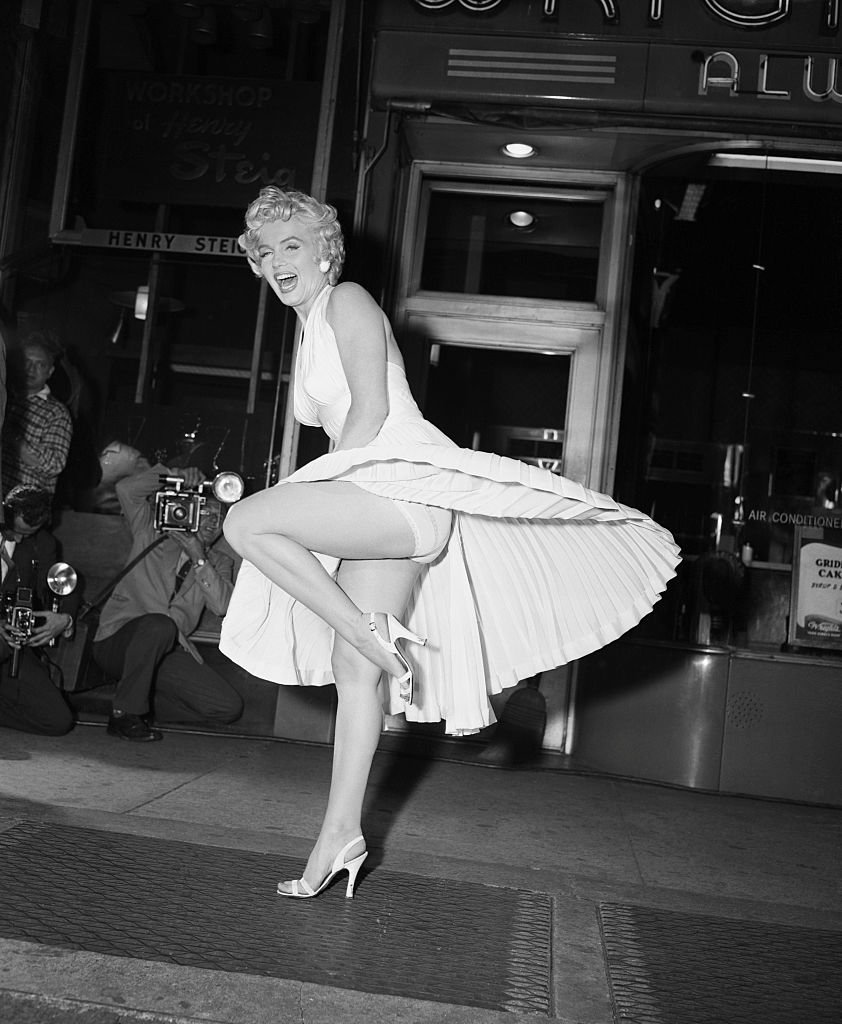 They agreed, and the photoshoot began. It was 2 am in the morning in New York, the street was lit by dim street lights and half-lit neon signs, everything was ever so dreamy. However, a crowd gathered near the location despite the late hour. The photo was shot outside the Trans-Lux Theatre on Lexington Avenue, with a wind machine underneath the grate send the skirt flying - it was then when Monroe turned to her friend, Shaw, and said 'Hey, Sam Spade!' when he clicked on the shutter. And the rest, as they say, is history. 
Public Reception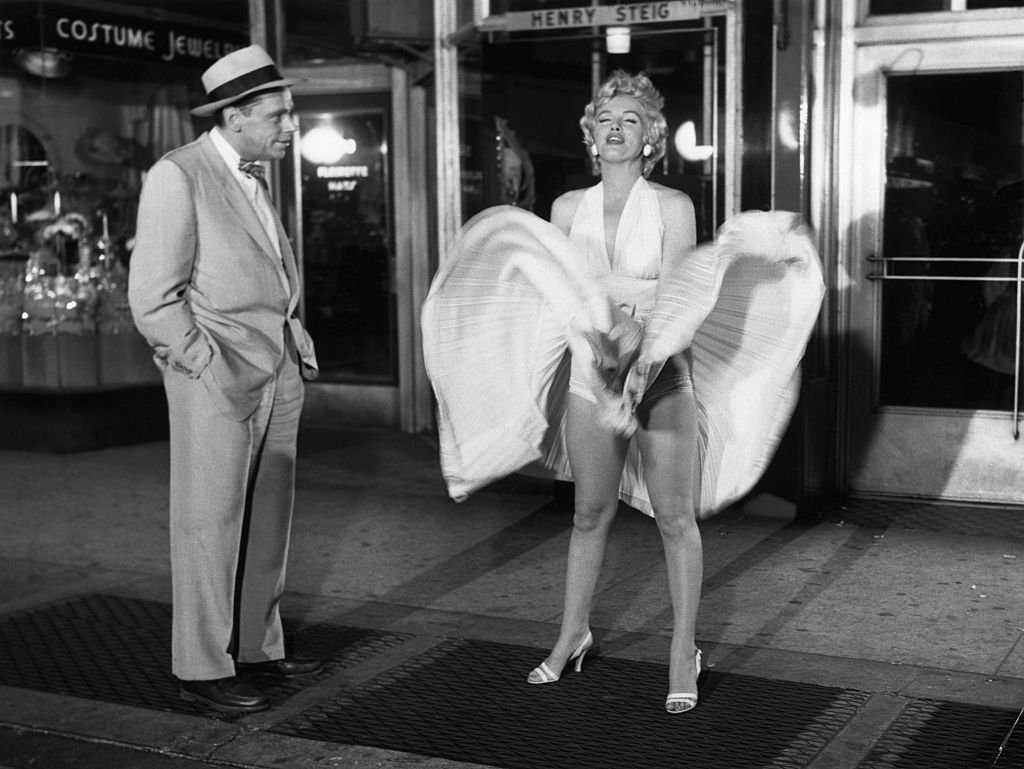 This is the very photo that garnered her status as a sex icon to this very day - for better or worse. For the movie, it was a fantastic publicity stunt, as the pose and the photos made headlines on newspapers on the very next day; for her then-husband, Joe DiMaggio, it was unacceptable, for his wife to be erotically idolized by onlookers - he was heard shouting furiously "I've had it!"; for Monroe herself, this is her moment, this is the time when she became immortal. 
The Second Take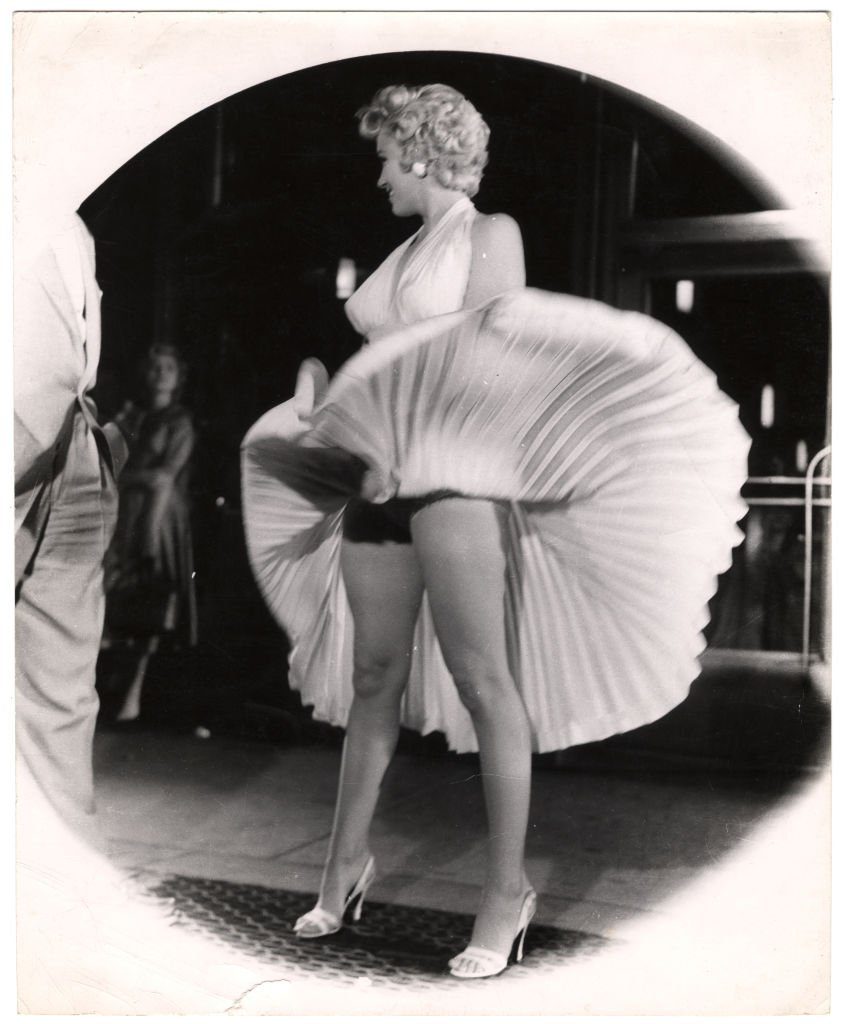 However, it was also reported that a second photoshoot took place after this one - it was said that since the first shot was rendered unusable due to the noise on the film (some call that film grains), and a reshoot was scheduled within the soundstage at the studio in Los Angeles. This time, it was the director Billy Wilder who was behind the camera. 
Shaw's Life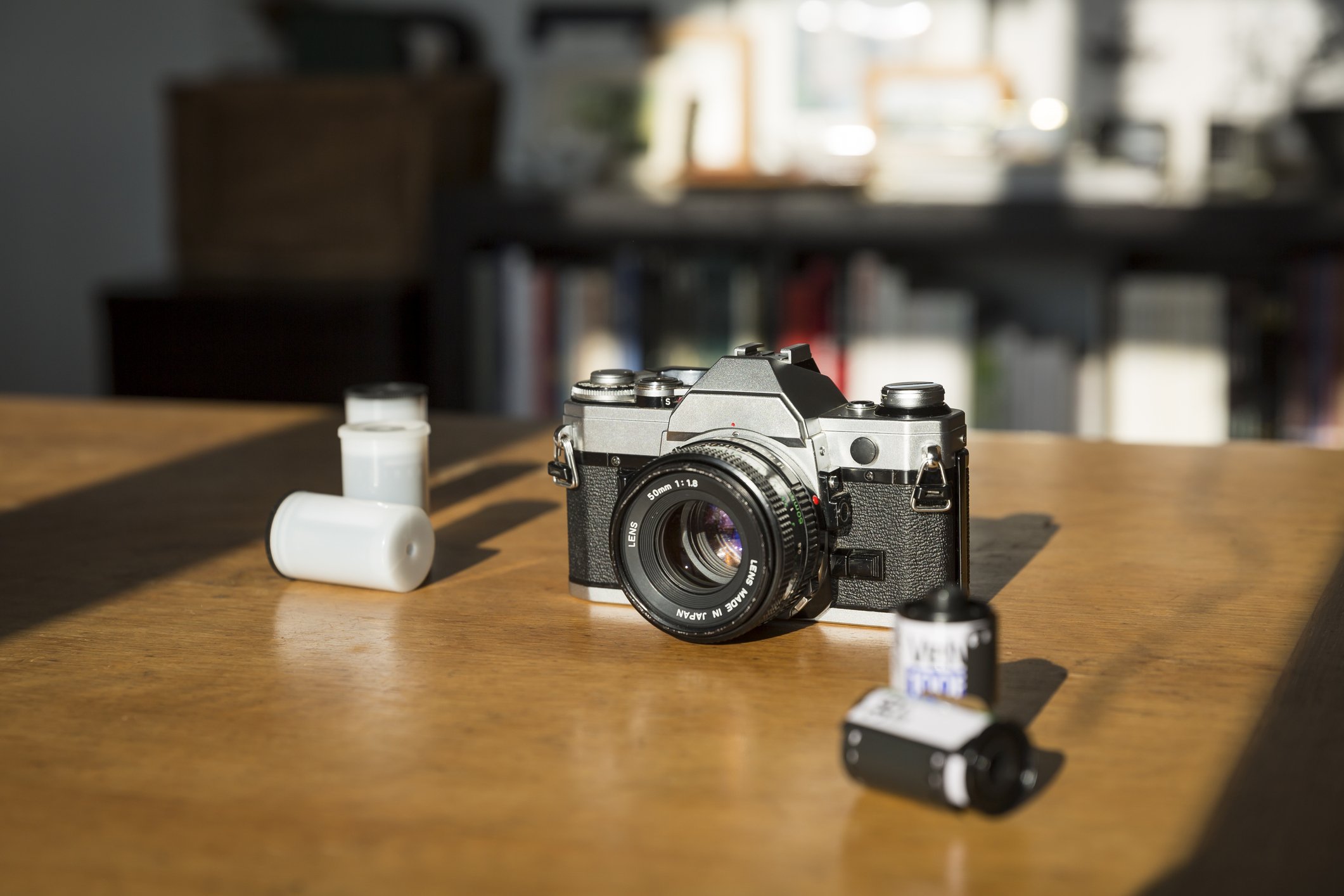 Shaw had a prolific career as a photographer - while his friendship with Monroe allowed him to capture some of the more intimate and less-seen moments of Monroe, and remains some of his most celebrated works, the subjects on the other side of his lenses are often less glamourous - just as the young Monroe he met back in 1951. Among the subjects he photographed, they often contain a strange sense of intimacy - from soldiers waving goodbye to their families, worn-out African-American women in hardship... he managed to capture humanity in its rawest forms.
What became of Shaw?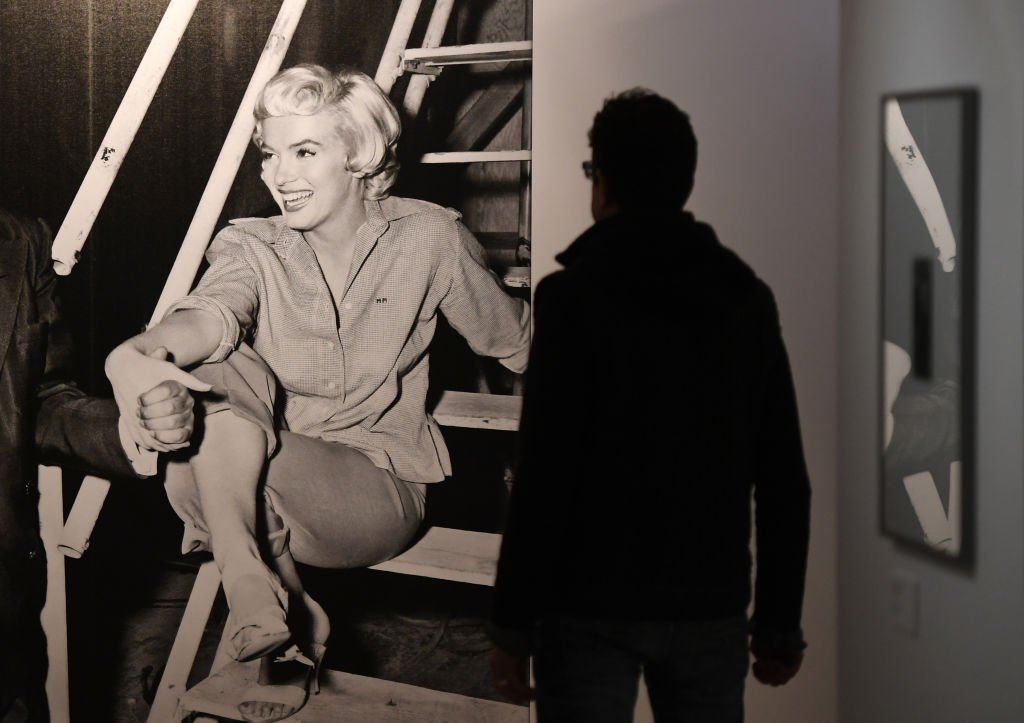 Shaw remained a photographer for the rest of his life - still best remembered for the candid photos he took of Marilyn Monroe, a misunderstood actress - or rather, a misunderstood person. He remained close friends with Monroe till the very end of her life, when she passed away in 1962. When asked about Sam Shaw, Marilyn said, "He always makes me look my best"; on the other hand, Sam talked of his photos of Monroe "I just want to show this fascinating woman...during joyous moments in her life and as she often was - alone". He passed away in 1999. 
This is the story behind one of Hollywood's most titillating photographs, and one of the most gorgeous and famous girls in the story of Hollywood. What do you think of this? Were you aware of all the story behind this iconic photograph? If you enjoyed reading this, why not share it with your friends and families?
Source: Yesterday Today, Delmar Watson Photos, DW, Amateur Photographer, Westwood Gallery, Biography, History Channel, The Guardian