Surviving An Elevator Fall: Myths And Tips
Preparation is everything in life, and you will encounter many moments when you wish you had done your homework. Getting stuck in a falling elevator might be one of those instances. You never think it can happen to you, until one day, maybe it does. So better safe than sorry. Luckily for you, we have a step by step guide of how to prevent yourself from getting hurt. Read on!
What Are The Chances?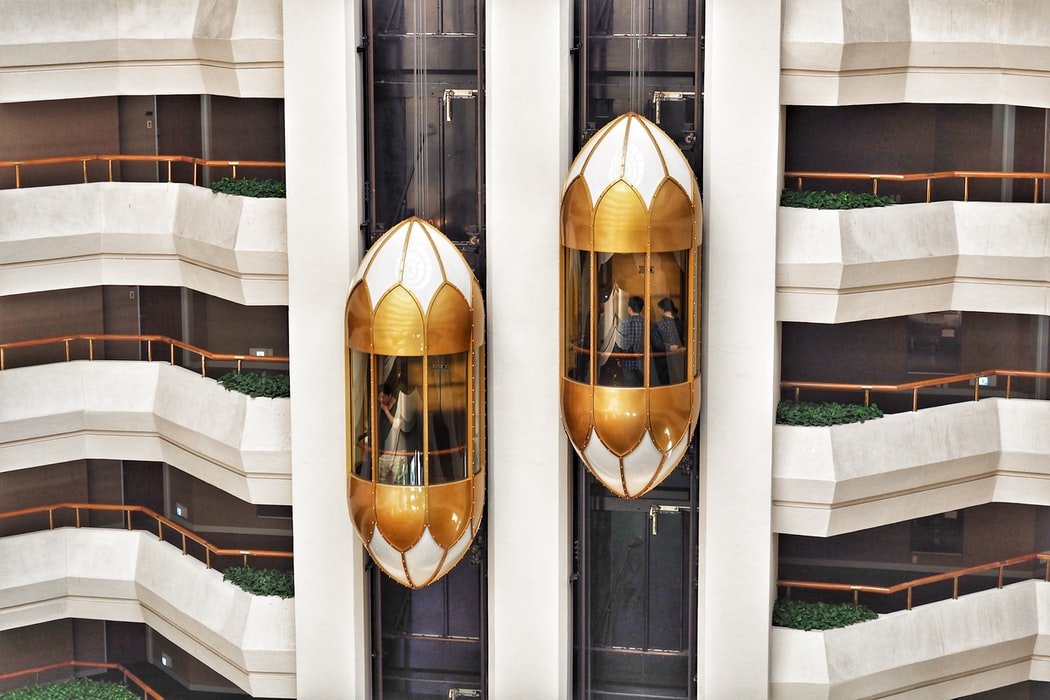 Actually, a modern elevator falling is not an occurrence that is very likely to happen. Even though action movies would have you believe otherwise. As far as we know, the only elevator fall due to cable system failure happened in the 1940s, because of a plane crash that damaged the cables. But the fact that the chances of you getting stuck in a falling elevator are close to none, it's still pretty scary to think of. Just like flying on a plane. But just how safe are elevators these days really?
Safety Measures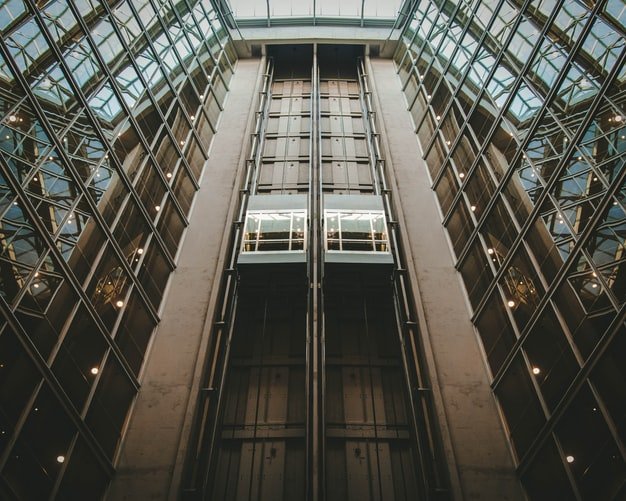 In general, elevators have to be built to last. Engineers work on their design tirelessly, and proper safety measures have to be taken into account. This means that statistically, elevators are pretty safe. That is if the safety features function properly. And they can certainly fail. 
Malfunctioning Features
Elevators these days have special features that prevent their falls. For example, traction elevators rely on steel cables, pulleys, and counterweights to balance the structure, and they have a speed sensor which would stop the elevator as soon as some speed is gained. But not all elevators are of the traction kind.
The Hydraulic Elevator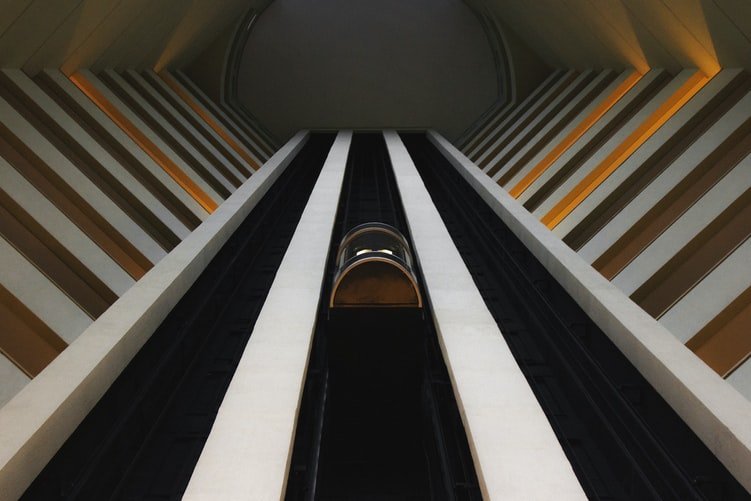 Hydraulic elevators use a system of a piston jack to move the elevator up and down. This system is not as safe as the traction elevator one, and although it is still relatively unlikely to fall, technically, it could happen. But there is an upside to the hydraulic elevators.
A Smaller Fall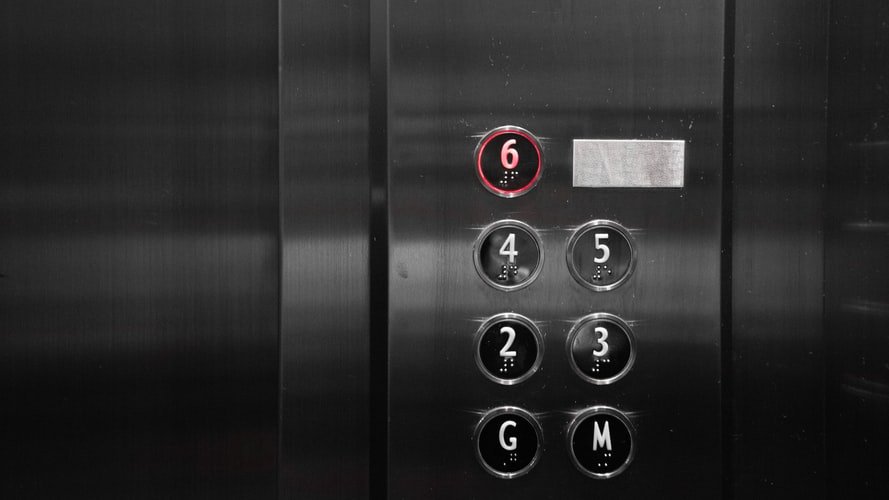 Should you get stuck in a falling hydraulic elevator, you will only fall 60 to 90 feet, as those types of elevators can't be used for buildings higher than six stories. The falling elevator will still gain a lot of speed, but at least it won't plunge down from miles up. But more than the hydraulic system, something else threatens people in elevators.
The Human Factor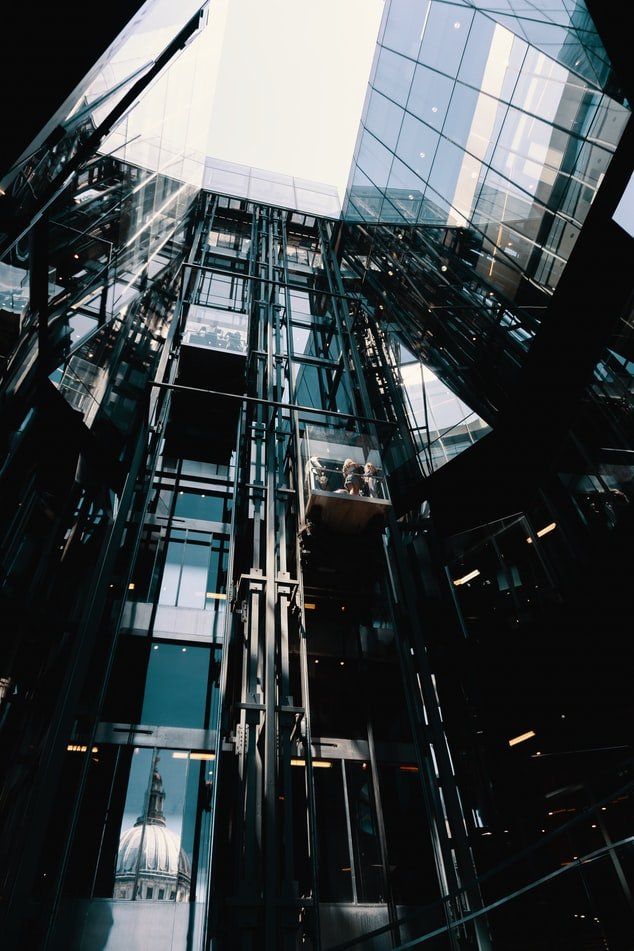 People are at the highest risk of injury when in an elevator because of themselves, rather than a safety failure of the elevators itself. For example, some people attempt to squeeze in closing doors, which can be highly dangerous. The elevator doors should not be meddled with. Period. But what can you do if the elevator really starts to fall?
Plan Of Action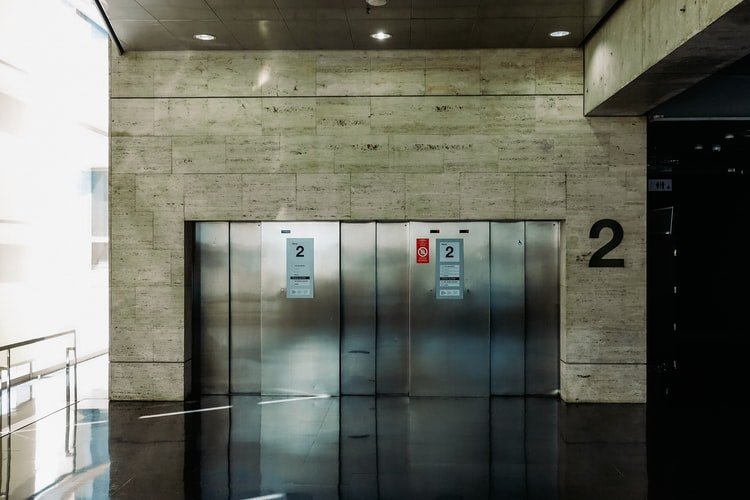 If you should find yourself in the unfortunate situation of a falling elevator, you need to act fast. You won't have much time thinking about various options though, which is why preparation for this kind of event is vital. You want your brain to activate immediately, and tell you the right course of action. And there is definitely one thing you should avoid at all costs.
The Urban Myth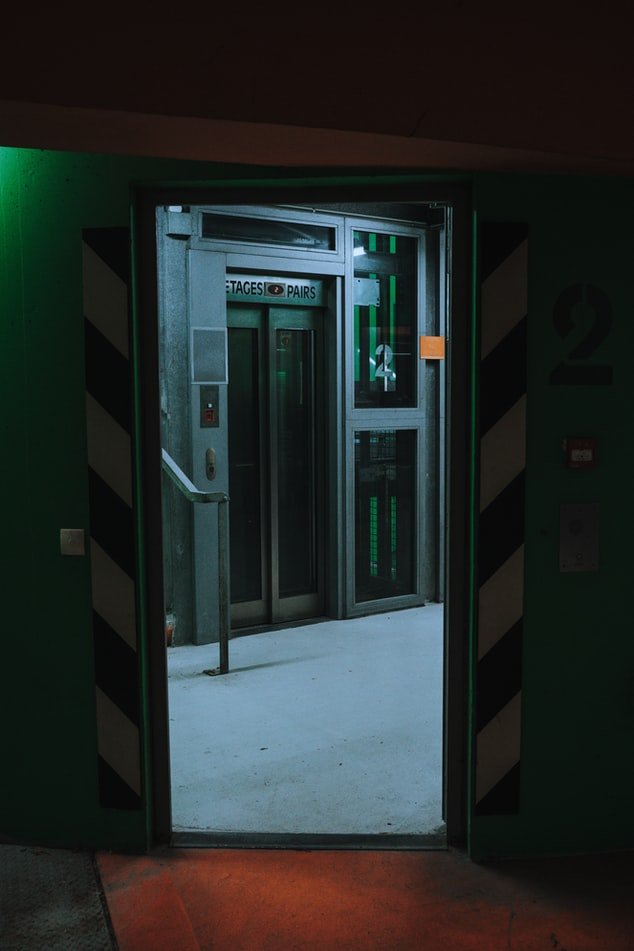 You perhaps heard the advice that jumping just as the elevator hits the ground is a good idea that reduces the impact. It's not! This is a misconception that has unfortunately stuck in people's minds, and it can be pretty dangerous. And there are a few reasons as to why that is.
The Impossible Jump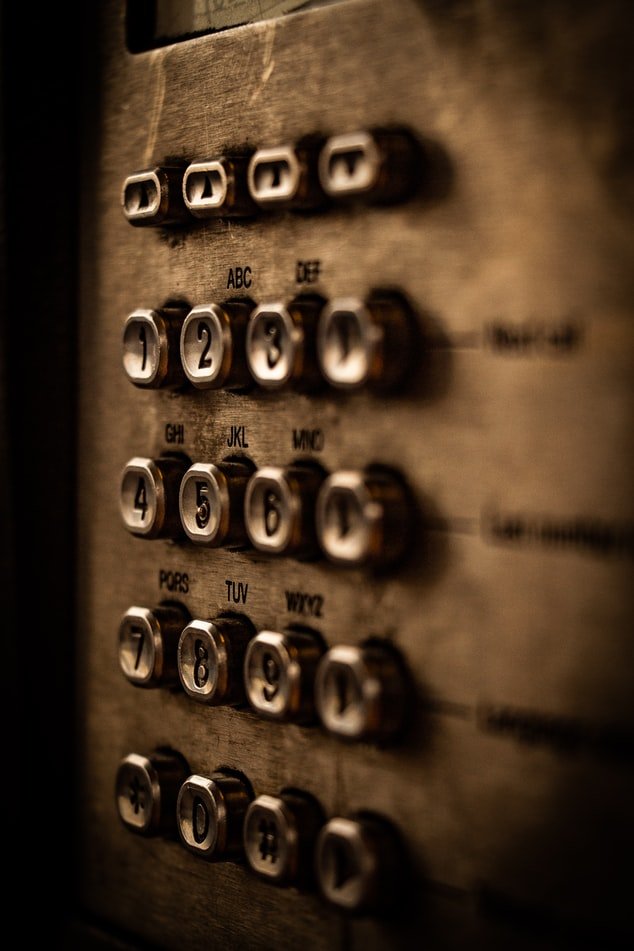 Trying to jump in free-fall is pretty darn difficult. You would have to be very specially trained to pull that one off, so even if your first reaction would be to want to jump, chances are, you won't be able to. But one more thing makes the jumping technique pretty useless.
The Minuscule Effect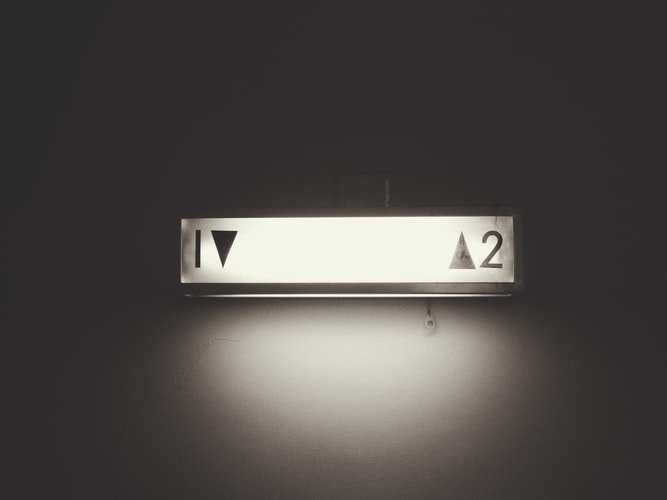 If you actually manage to pull a jump off while in free-fall, congratulations. However, you are very likely not to be jumping up very high. And all that small jump will do is decrease the impact of the fall by close to nothing. It definitely wasn't worth the extra energy expenditure. And jumping isn't the only elevator disaster prevention myth that needs to be debunked.
Brace For Impact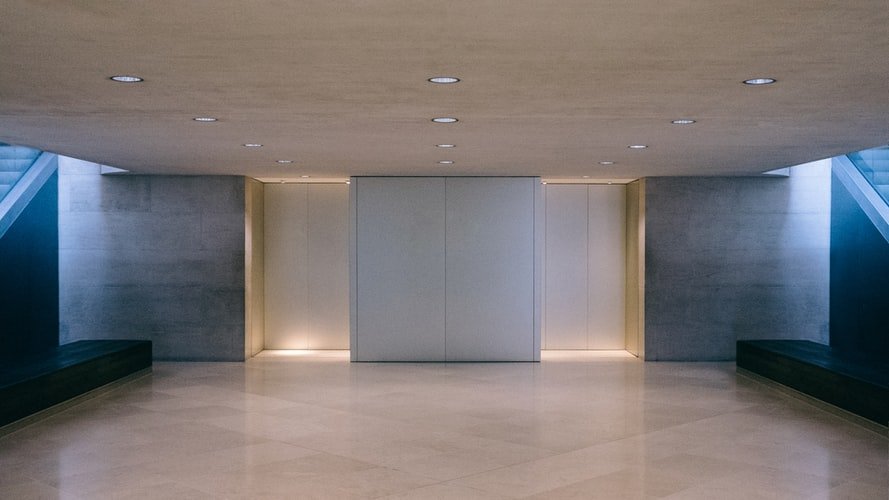 Bracing is well known as a good survival technique in disasters. You want to protect your vitals and take up as little space as possible. So another elevator fall myth calls for bending your knees to your body to absorb the impact of the fall better. But that doesn't really work because of one thing.
The Involuntary Flex
Even if you get into the brace position during the fall, your legs would still flex as the elevator hits the ground. The forces around you would be stronger than your own muscles. And research shows that your knees and legs will likely suffer much more if you brace in this way. So is there any good way to protect yourself when stuck in a falling elevator?
Work With the Elevator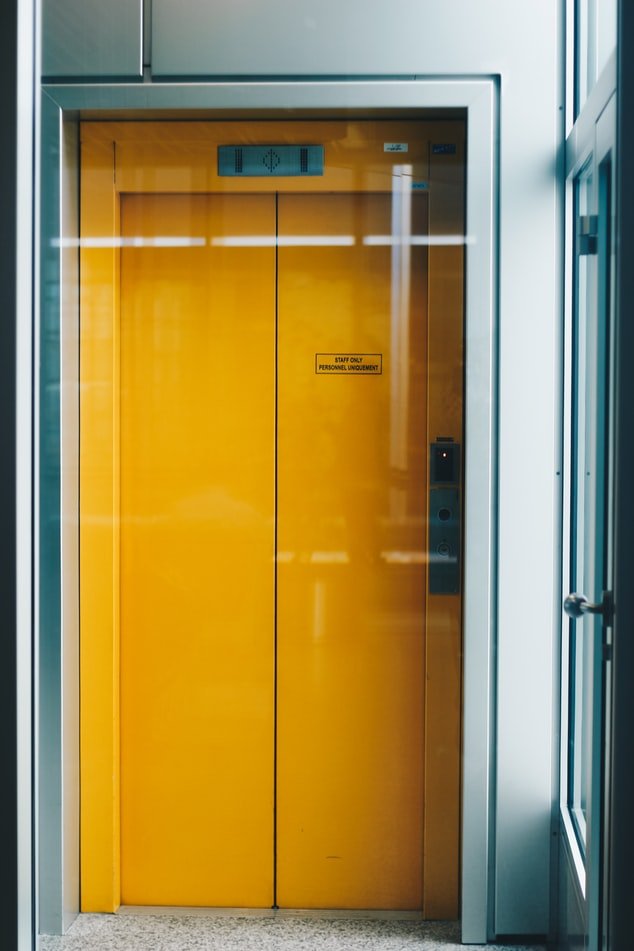 Elevators are built to help people survive their fall. The bottom of an elevator is padded for protection, so your best shot is to get as close to that padding as possible. The right way forward is laying down flat on the floor of the elevator, protecting your head with your arms. This position will spread the force of impact across your body. And your spine will be in the exact position you need it to be. But even this technique is not without its downsides. 
Absorbing The Impact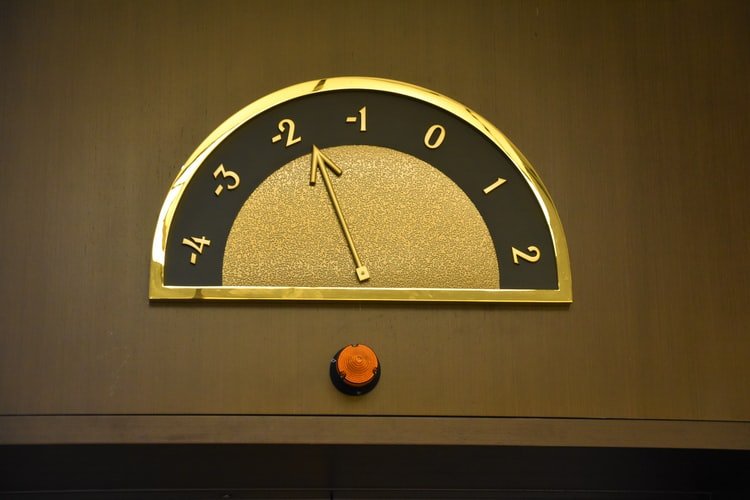 If you position yourself on the floor, your whole body will have to absorb the impact simultaneously. This means that your soft tissues, such as your brain and organs, can get severely damaged. That is if you can even manage to get yourself to lay on the floor in the first place. 
Free Falling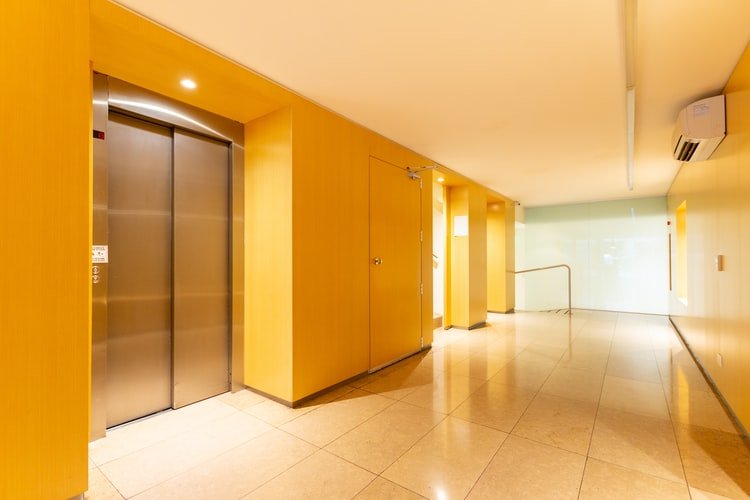 Once again, free-fall is a peculiar state to find yourself in. Unless you have something to grab on to, the likelihood of you being able to lay flat on the floor is not very realistic. But it is doable. Either way, the laying technique is believed to be your safest bet, so do what you can to try it if you should find yourself in the unfortunate situation of an elevator fall. 
When caught in an elevator disaster, your primary aim is to survive. Getting injured is a side effect that you will simply have to live with. Even though there are many ways to try and lessen the impact of the fall, neither of them is perfectly effective nor completely safe. However, the chances of you finding yourself in the situation to have to use this knowledge is highly unlikely. So store it in your mind, but don't think you will have to use it. 
Sources: Lins Elevator, Schindler, Elevation Wiki Fandom, Stanley Elevator, Neii, Steemit, Gizmodo