Hilarious Photos that Prove How Life Changes After Having Kids
The joy of parenting—Awwww!—it's entirely fun and exciting each day. But have you ever imagined what life turns out to be for parents who've welcomed a new member in their family? Well, their bundle of joy brings along some of the most inborn tactics that would change the once-macho champ dads and beauty queen moms to someone or perhaps something you're about to see in these incredible photographs.
No More Solo Parties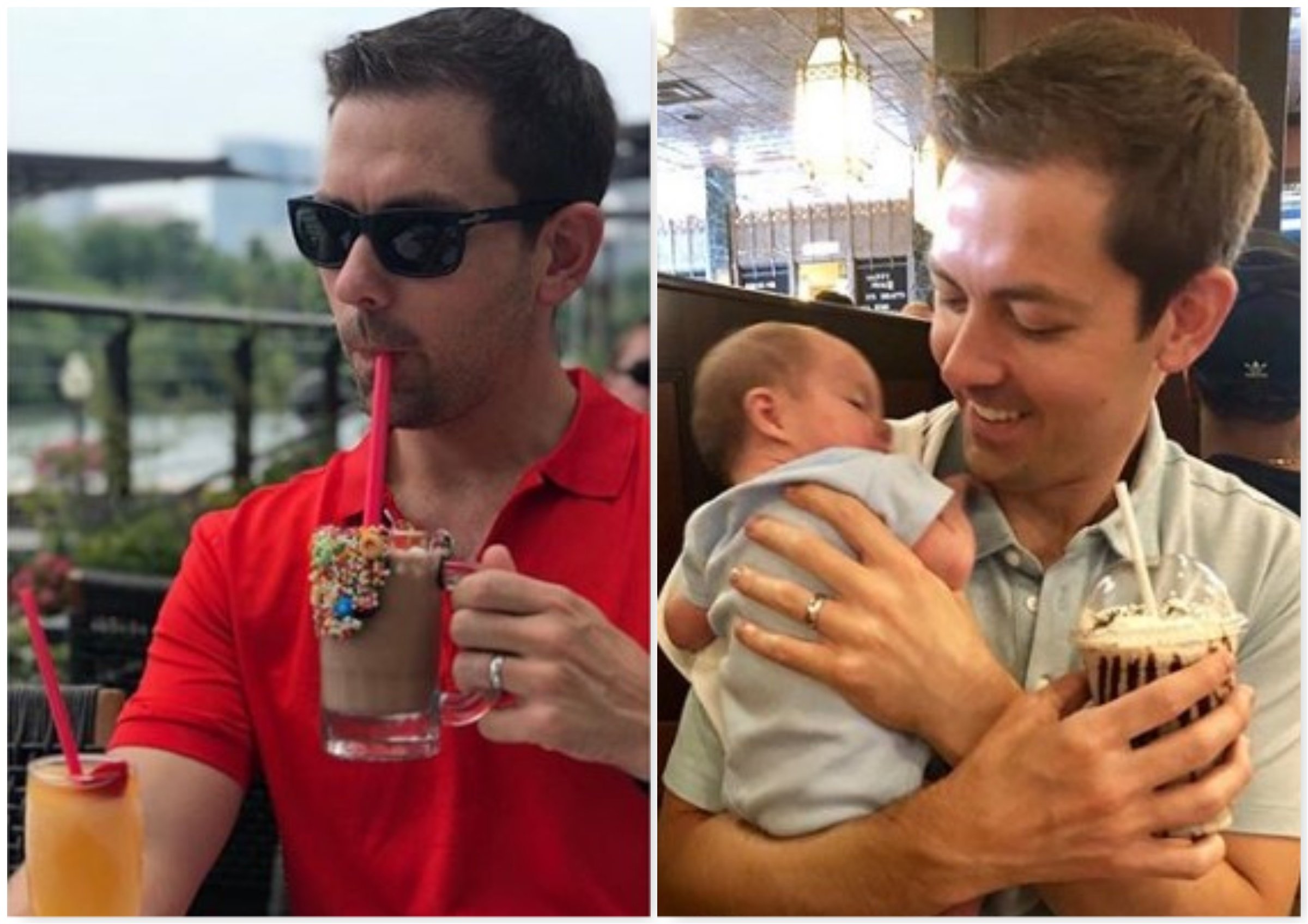 This dad here was once a royal heir to his partying lifestyle with friends, maybe family, and definitely solo! But now, he's all caught up with babysitting his toddler, and yes, he does seem to mind what he's drinking in front of his little champ. Nevertheless, he seems to tackle the situation with a smile!
What's with the "No More Happily Ever After" Look?!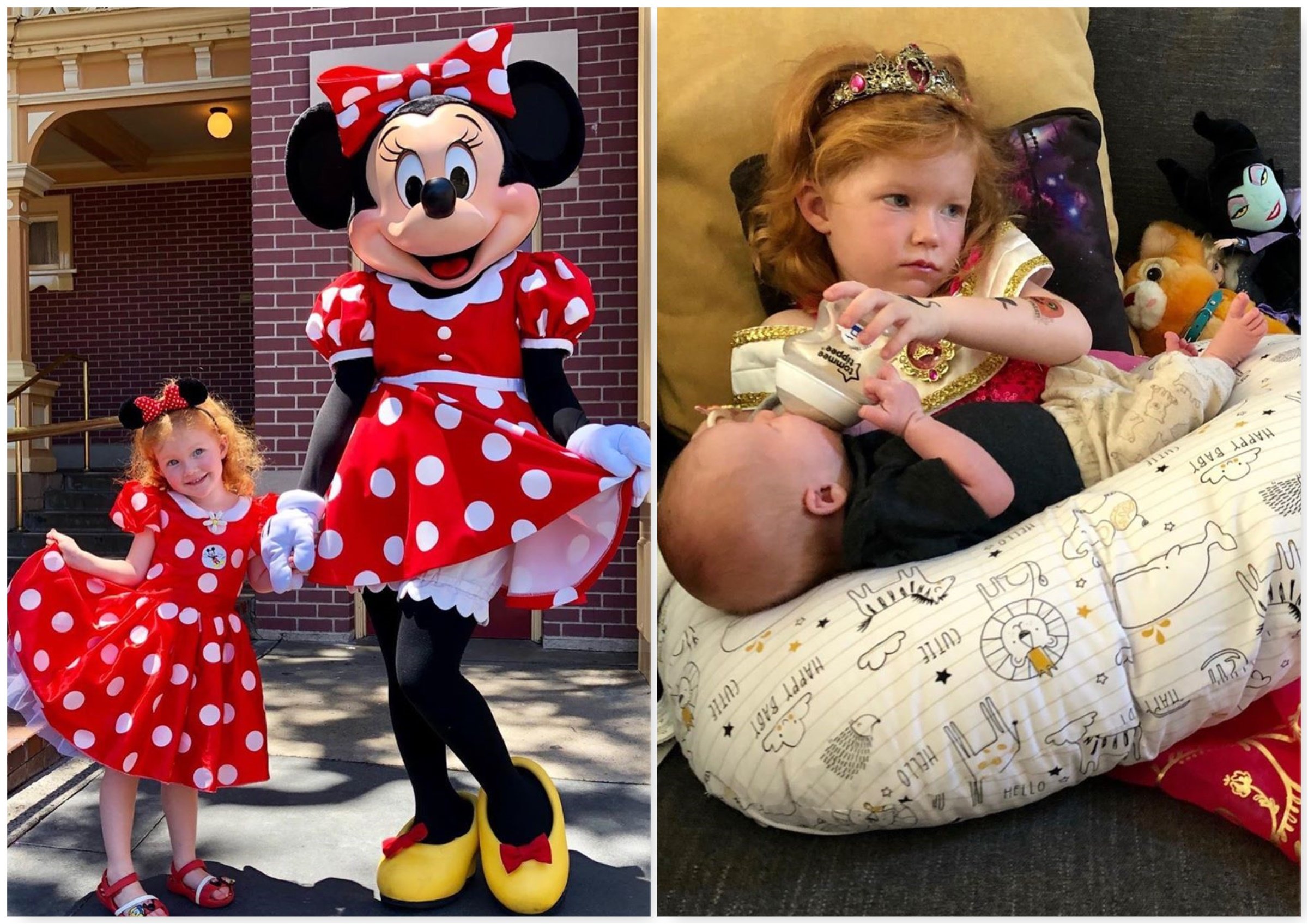 Having a new baby arriving in the family packs new heights of joy between both the parents. But that's not always the case with the first kid who's expecting some new responsibilities through their little brother or sister! Check out the grin on her face her—she's absolutely lost in her dream world, which was once the 'happily ever after' kind of thing in her life!
Life Changes Even for the Most Adventurous Machos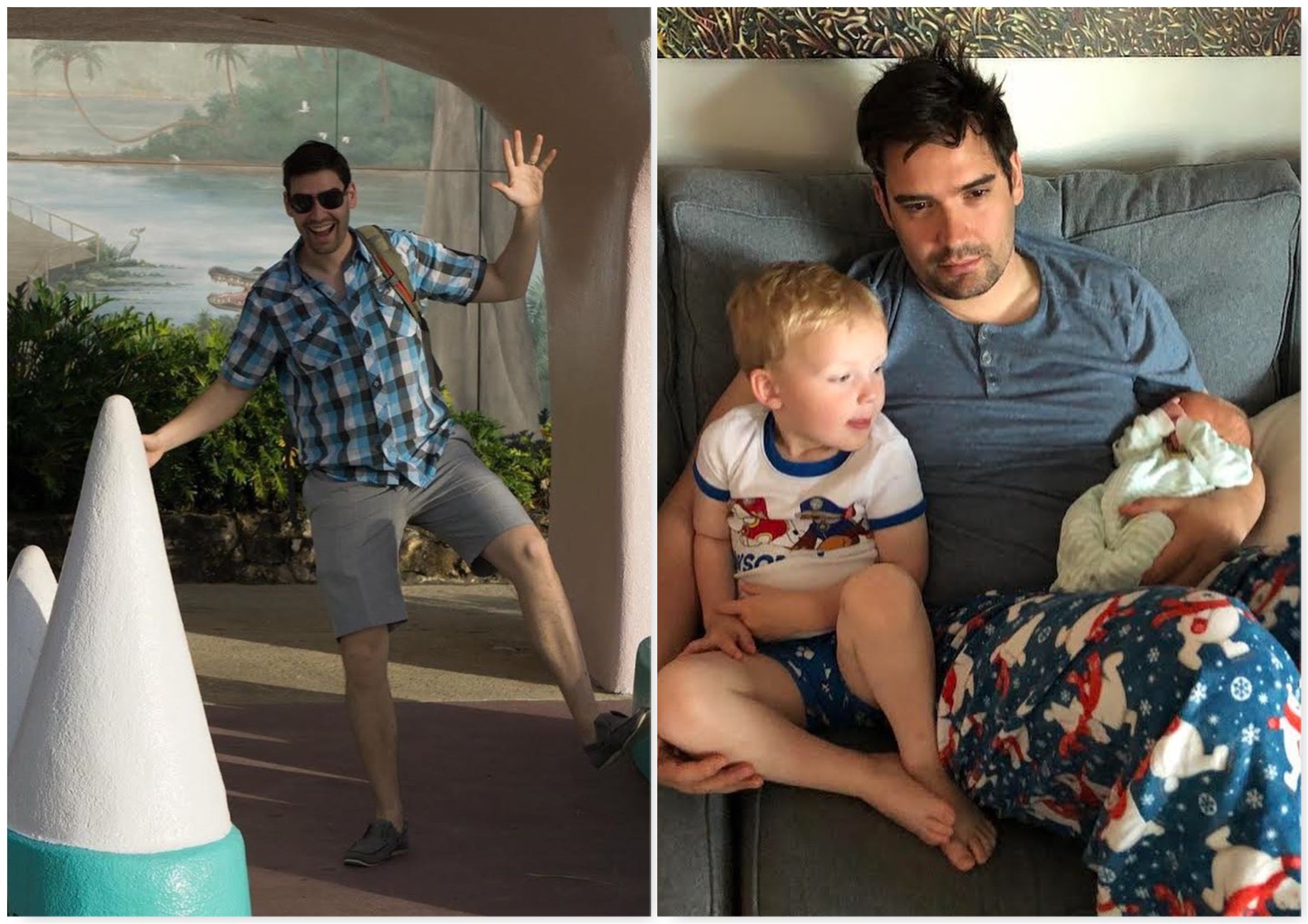 Looks like the dad here was nothing short of adventure, partying, and infinite happiness. But not for long because the after side of his life depicts the life of a once-macho man who has to babysit not one but two of his boys! Perhaps, this is the least he gets to experience for all that partying he enjoyed as a bachelor! 
Forget the Adventure; He's Just Babysitting Now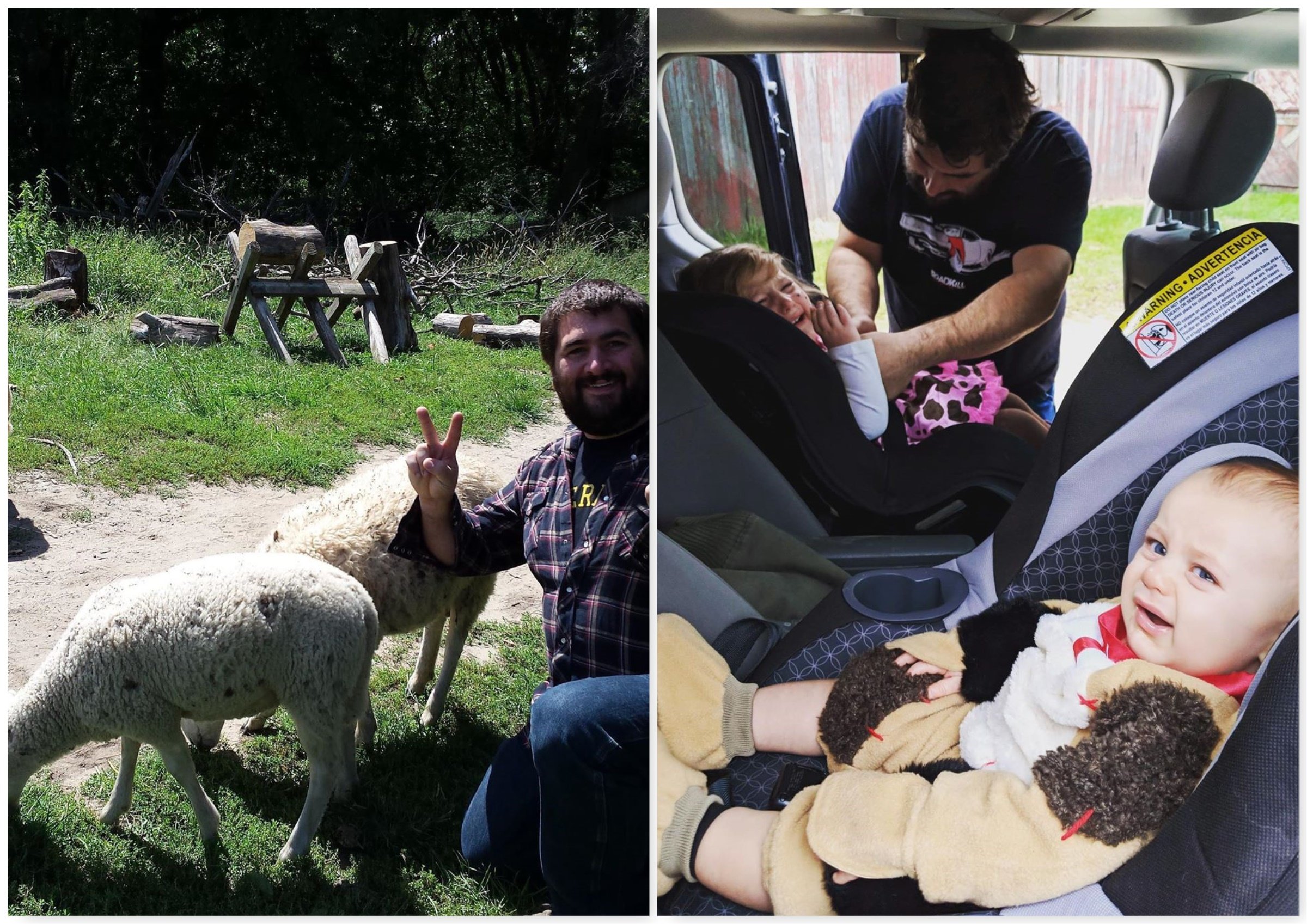 Dad here did seem to enjoy his life once as a happy-go-lucky adventurer amidst wildlife, nature, and some frequent trekking by the hillside! But now, his life seems to be too occupied with quite some toddling around. Perhaps, his cheerful smile is lost forever behind his beard, or at least till his little buddies grow up!
Dad now Thinks Twice Before Going to a Pool Party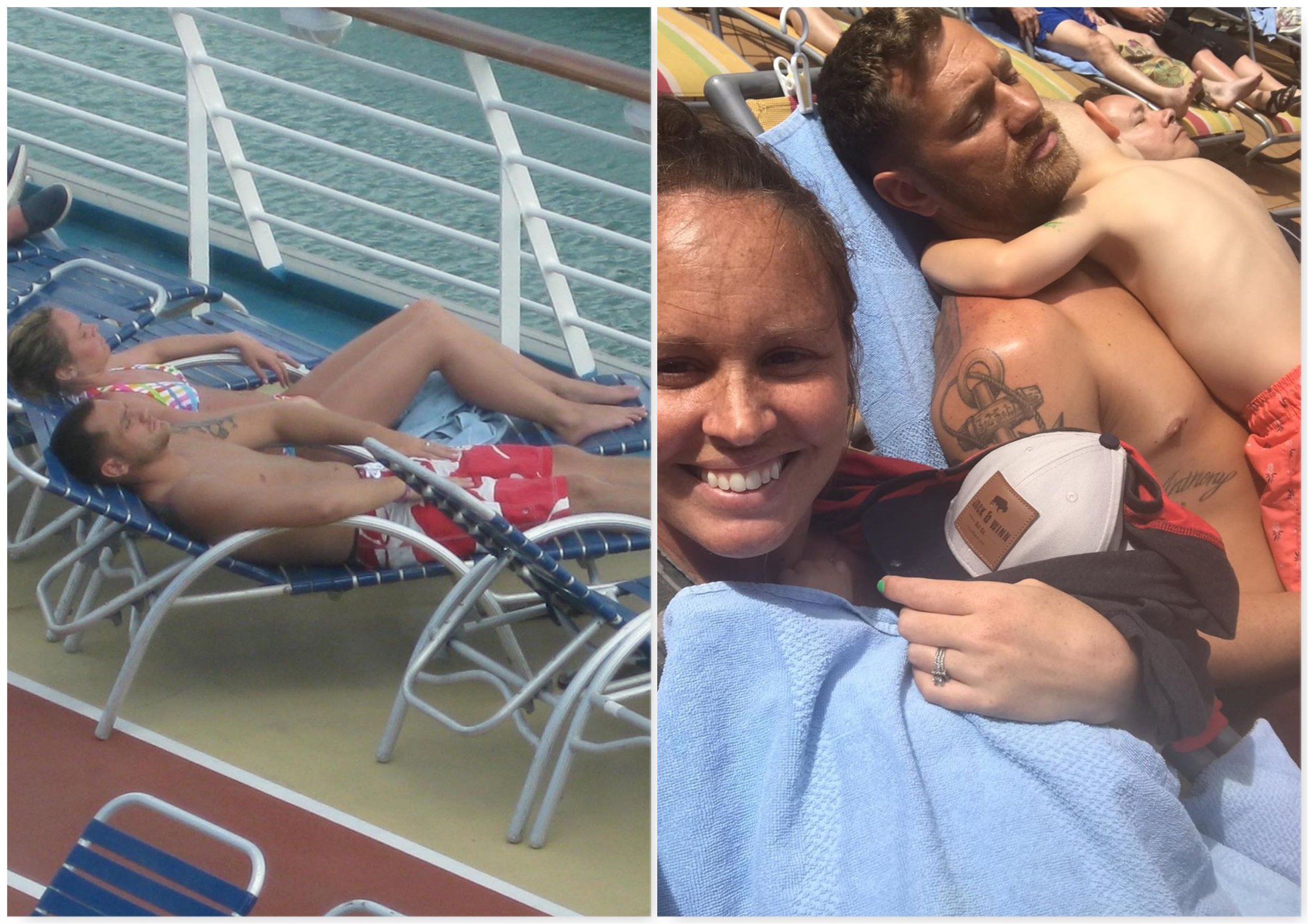 Perhaps, this dad slumbered most of the time during his dates when he never expected the aftermath of married life! While he still manages to get his legs kicking to pool parties, he has not one but two of his juniors to go along with him. He sure gives the idea of parenting zone on a poolside, doesn't he?!
Like Father Like Son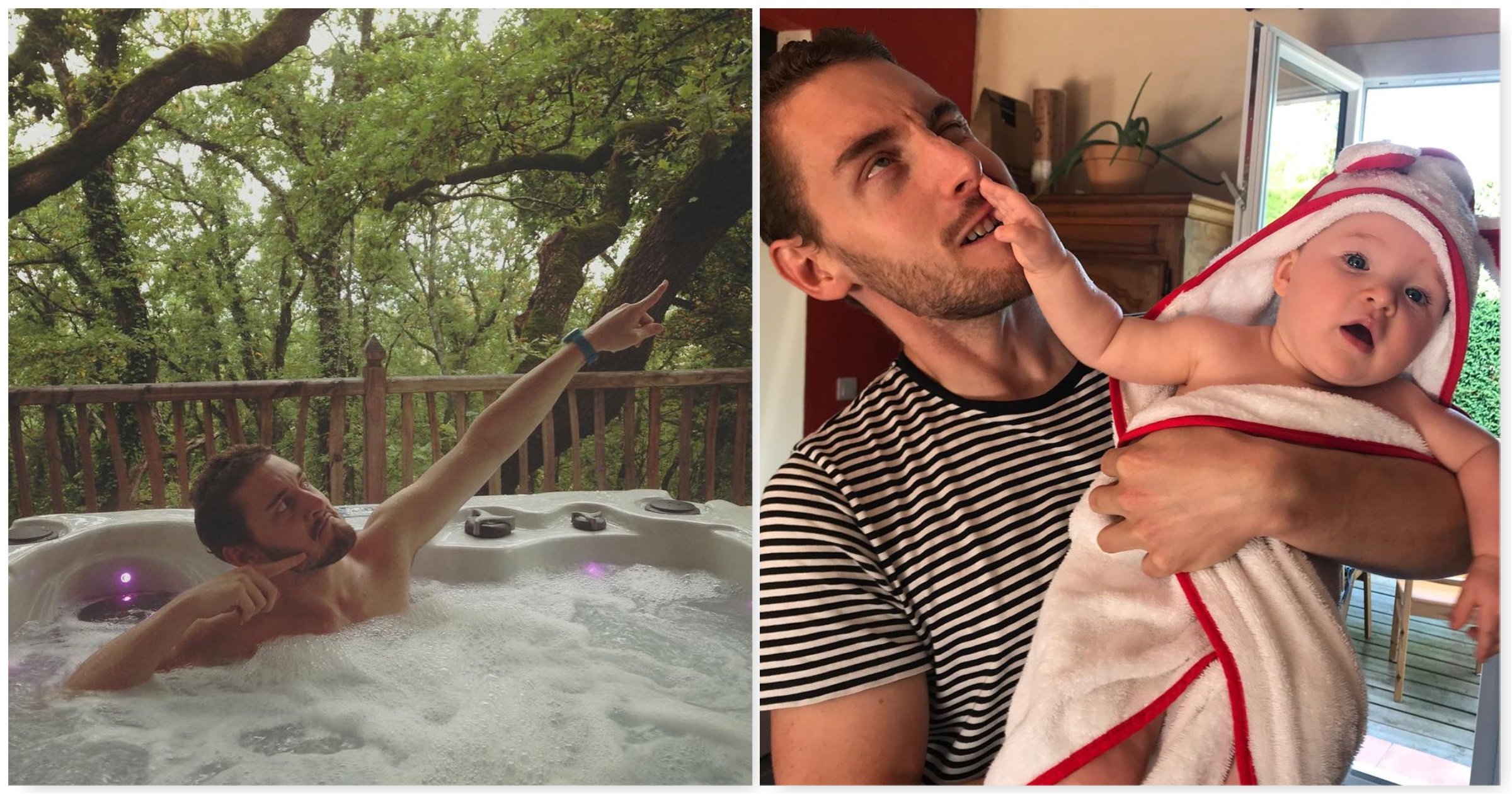 If you ever ask what this dad was doing instead of enjoying a hot bubble bath, well, he must have got bitten by an acting bug, and maybe that's why he struck a pose like that! Is he pointing at the sky? A bird, perhaps! Or something only he could see! Nevertheless, his little boy never missed his nostril while trying to mimic his dad.
Even the Mighty of the Mightiest Fall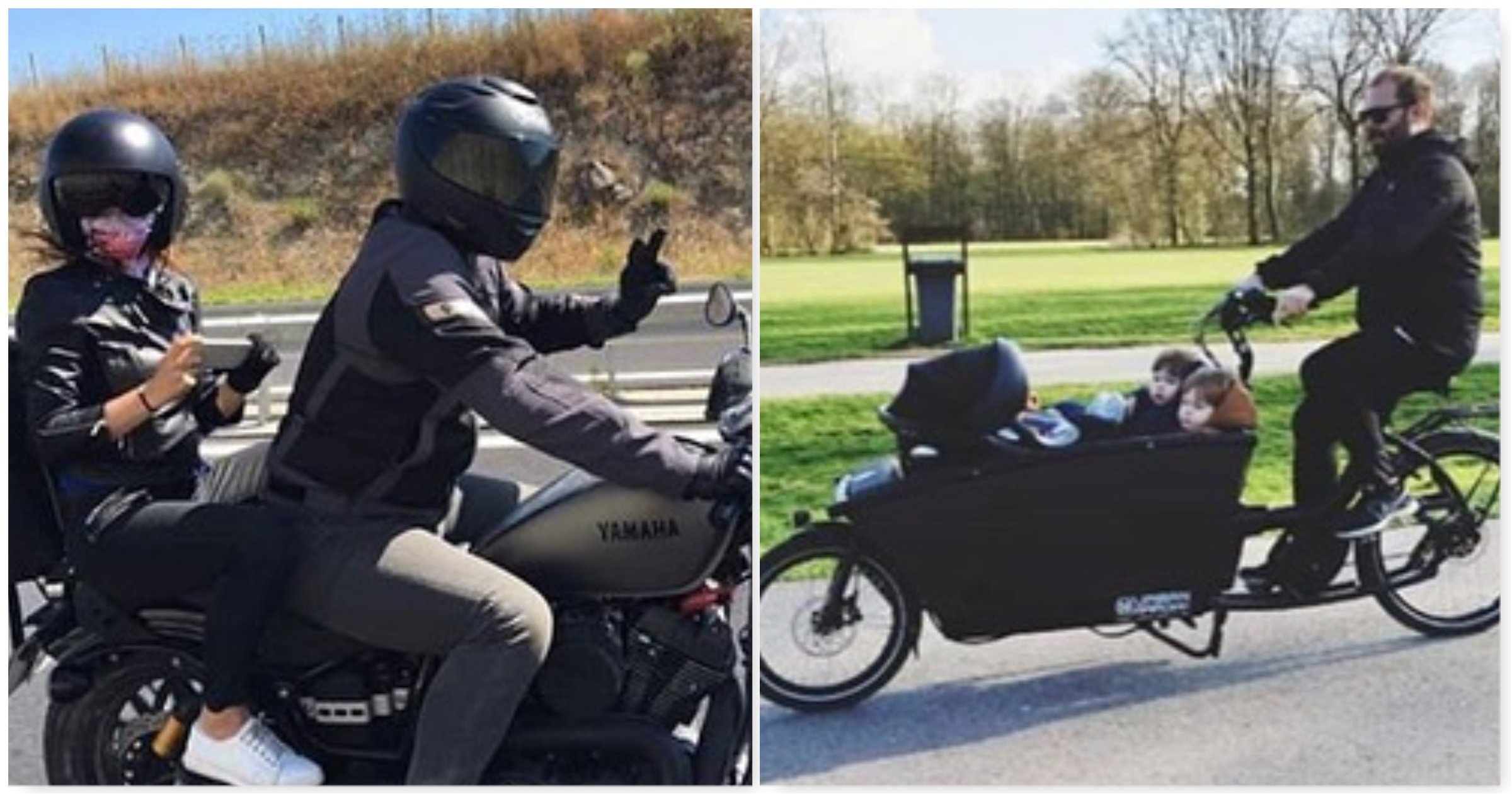 Are you planning to go on a bike ride with your partner? It's highly advisable that you take all the time you need to enjoy this kind of bike ride with your future soul mate, because—it's not going to last forever! From the second photograph here, you would have guessed why without the need for further explanation!
Both of them Pick Different Instruments!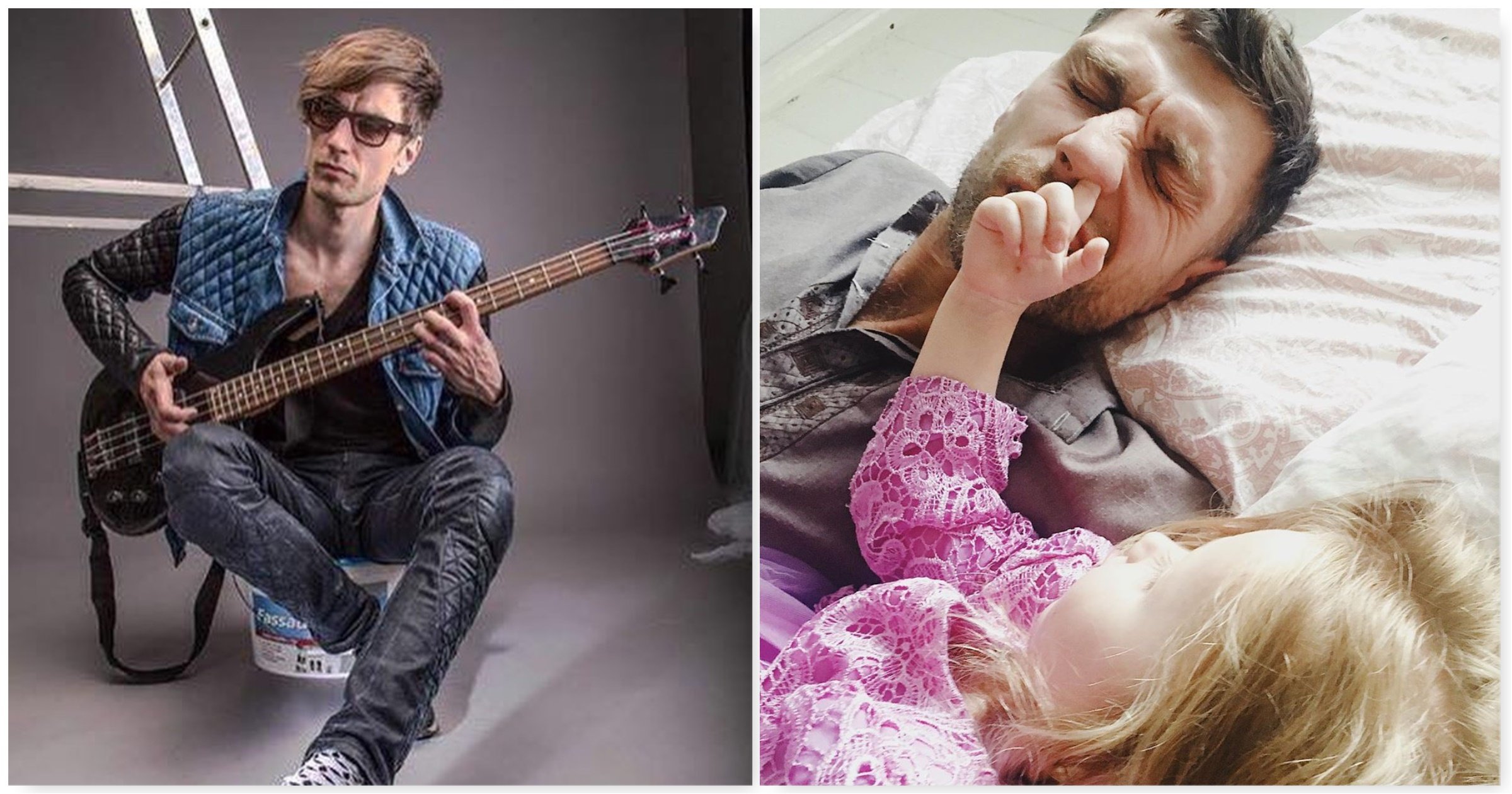 Daddy here seems to be passionate about playing the guitar. He would've mastered his tunes like a pro, and why not, just look at him?! But with his little girl around, he has to abide by her 'picking' without a denial! And even if it happens to be his nose, he has to let her do it somehow!
What Happened to My Life?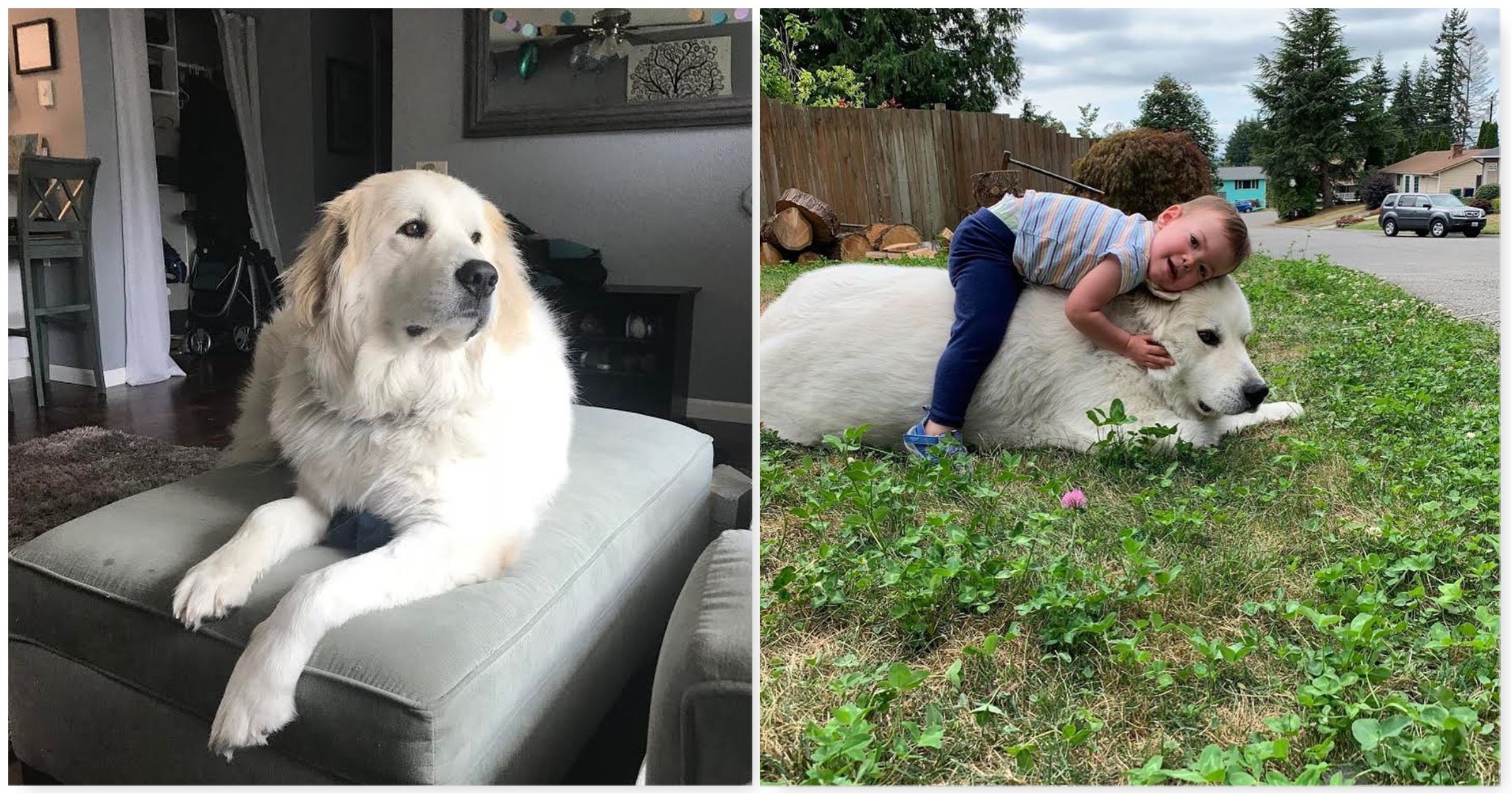 When a toddler enters a family, everyone, including paw pals, need to prepare themselves for the unexpected. If not, this is the ultimate tale of what might happen when there's no babysitter around! Going down from happiness and contentment to babysitting, this dog seems to wonder what happened to his royal life at home!
Perhaps, He's the Next Man with a Ginger Beard!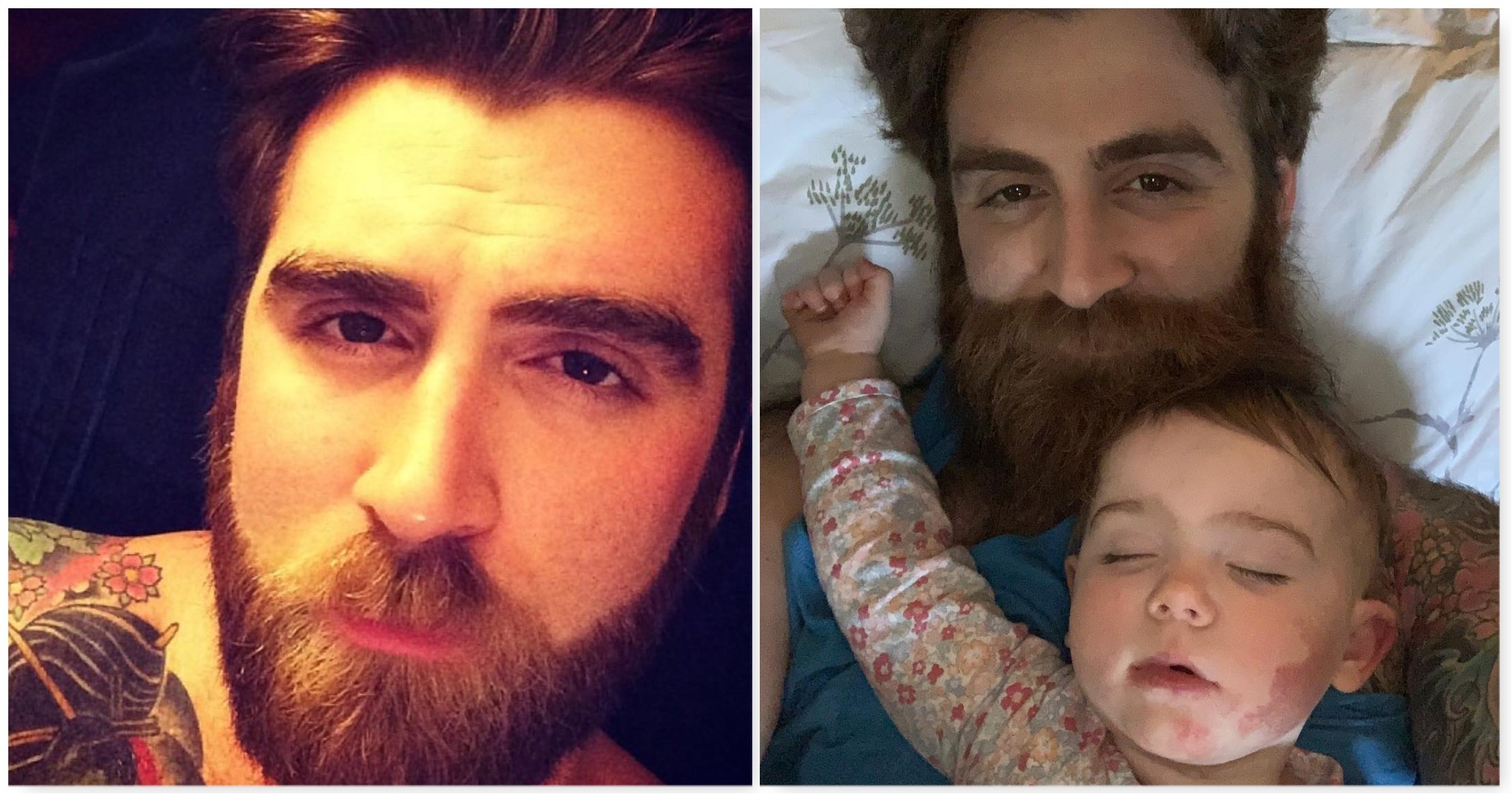 If you ever knew about the famous insurance broker turned top model, Gwilym Pugh, you'd probably know what this dad is up to nowadays! While Pugh is world-famous for his ginger beard, daddy here seems to have no time to spare to get the razors running across his beard! Nevertheless, the world can expect another ginger bearded man soon!
The "Don't Worry, It Happens" Kind of Friendly Appeal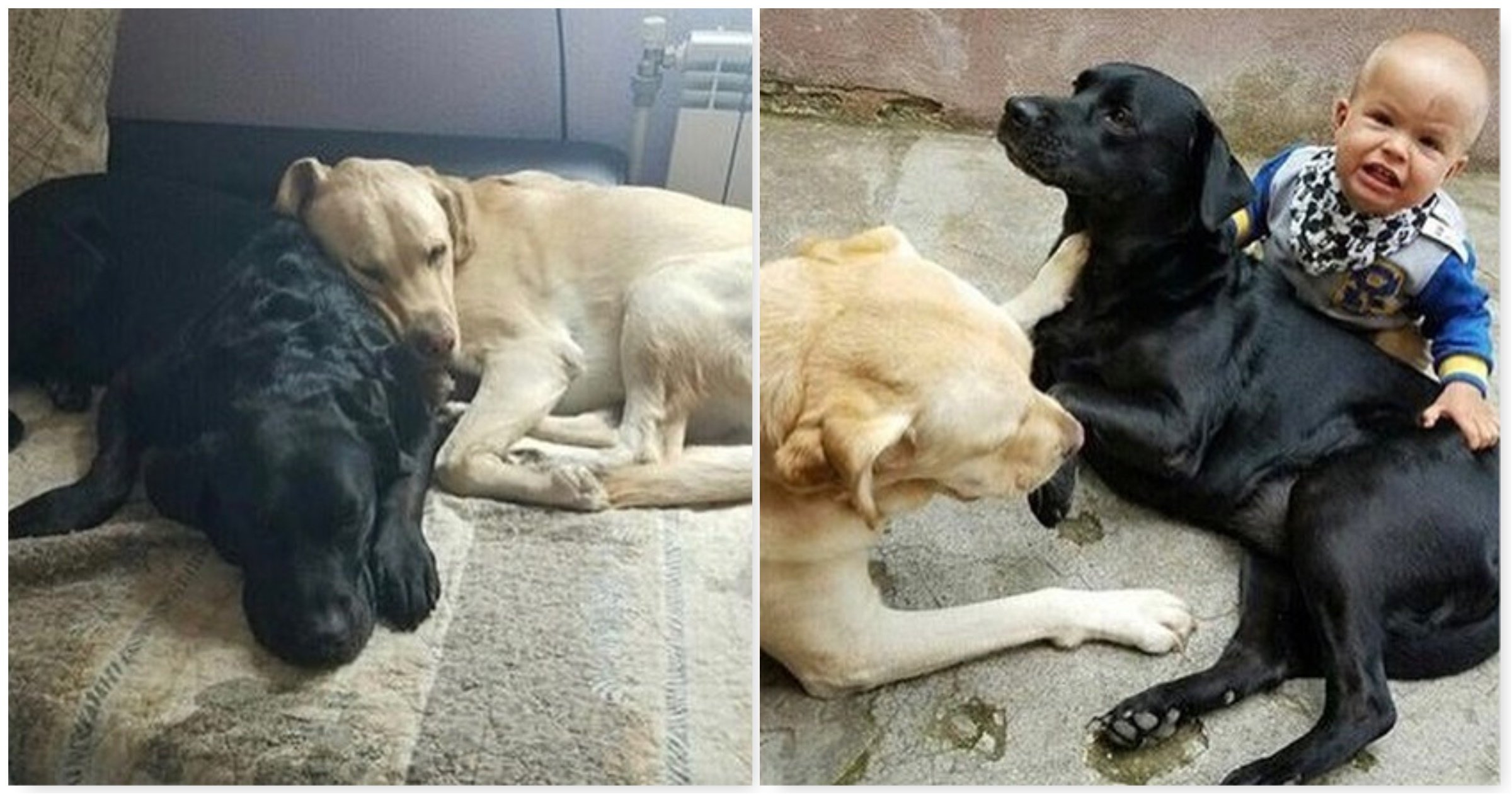 When two boys, aka the men of the house, perhaps, the canines on duty have a little bundle of joy toddling in their home, then there's no end to the hilarious situations each of them encounters. Here, the little munchkin seems to keep up to his level of irritating the black paw mate, but the highlighting part is when the 'Golden' guy comforts his buddy with an "It Happens" kind of gesture!
Forget the Pouts and Poses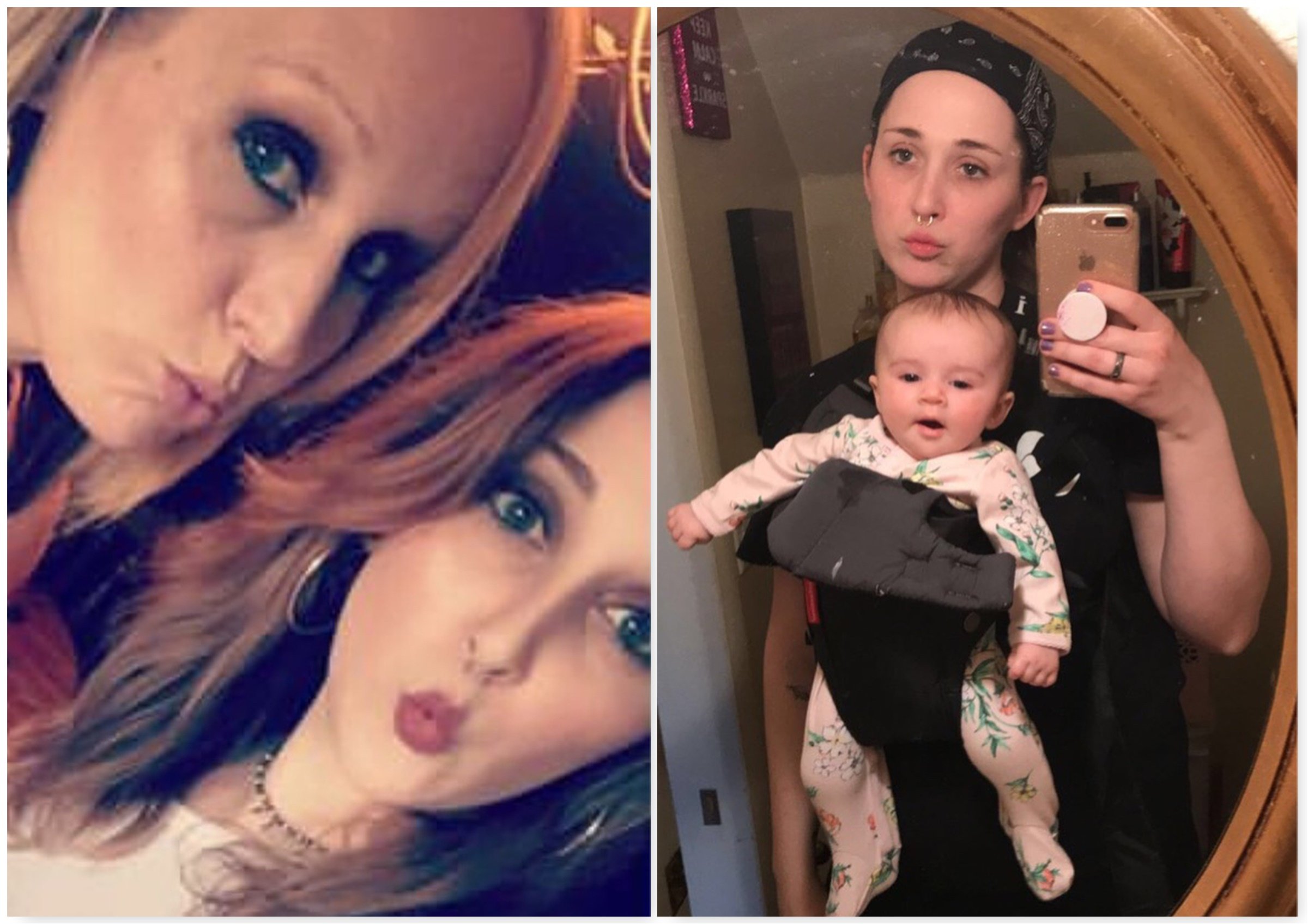 The mom in this photograph is sure a beauty pageant of her times. And from the first half of the flashback, she seems to have partied quite a lot with her gal pals! Though she still manages to pull a pout often in front of the mirror for a selfie, her baby says yes to hanging loose and refuses to mimic mom's pouty poses!
He Used to Go Boating, Not Anymore!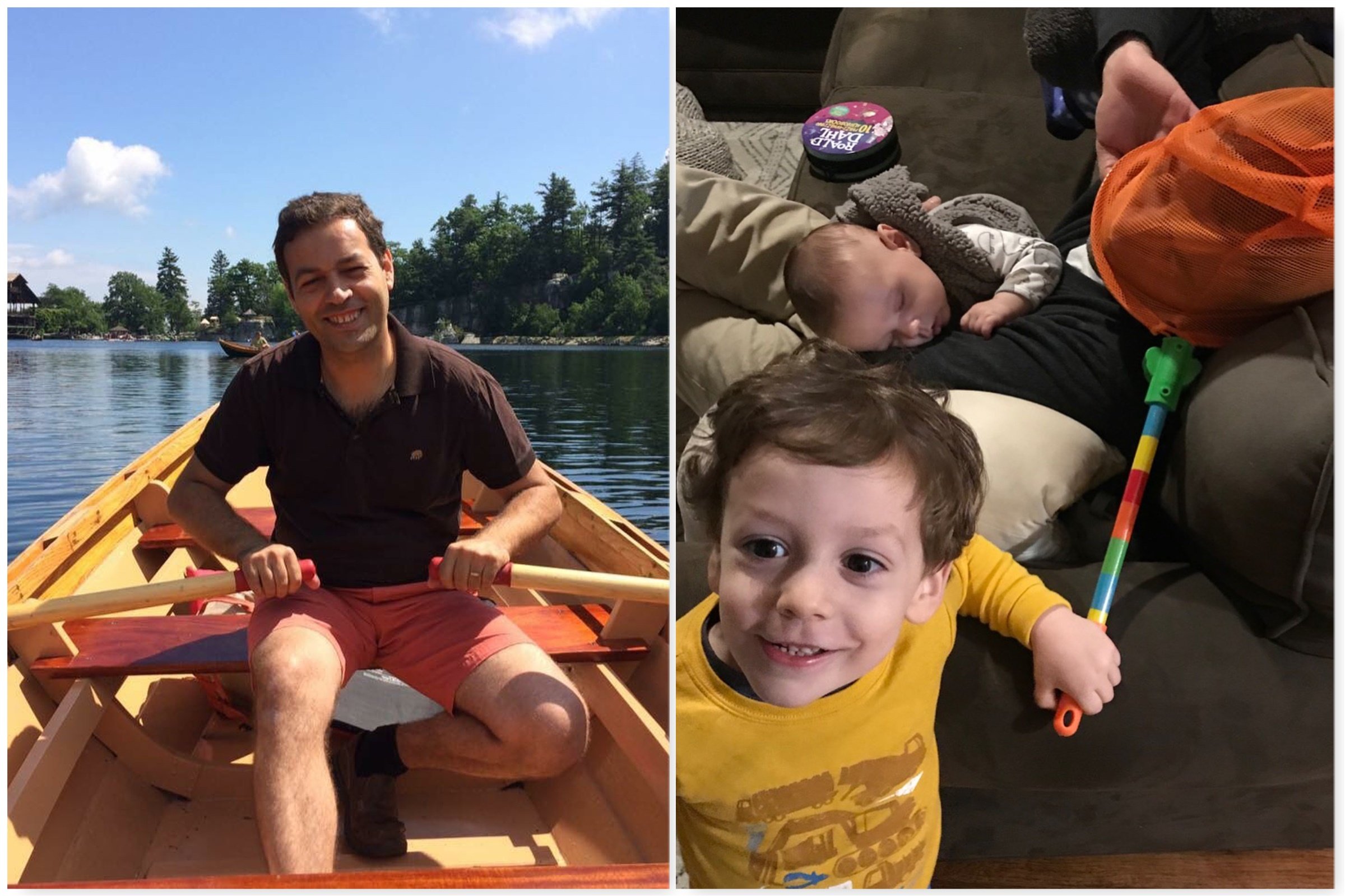 Do you remember growing up listening to the nursery rhyme "Row row row your boat, gently down the stream"? If merrily echoes four times after this line, then perhaps no longer in this dad's life! He just needs peace and nothing else, but his kids seem to give him just the opposite! 
Meet the Tough Guy from the Past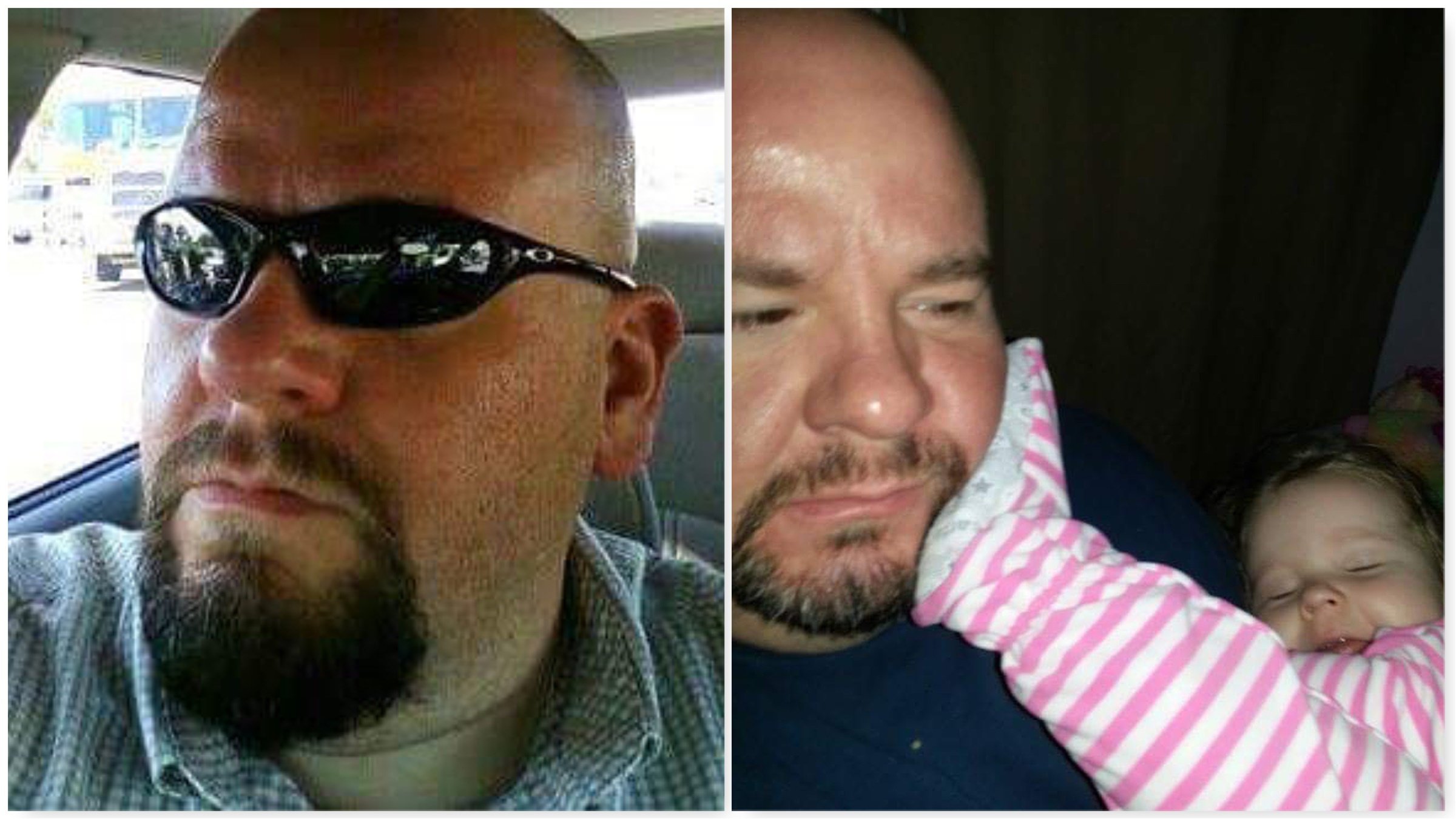 If you believe that this dad over here is a tough guy, you might be partly right, and undoubtedly, slightly wrong! Before the biggest interval of his life as a parent, he did manage to live a macho lifestyle, but after his little girl came into his life, he has become nothing more than a punching bag!
And There is Another Grumpy Cat!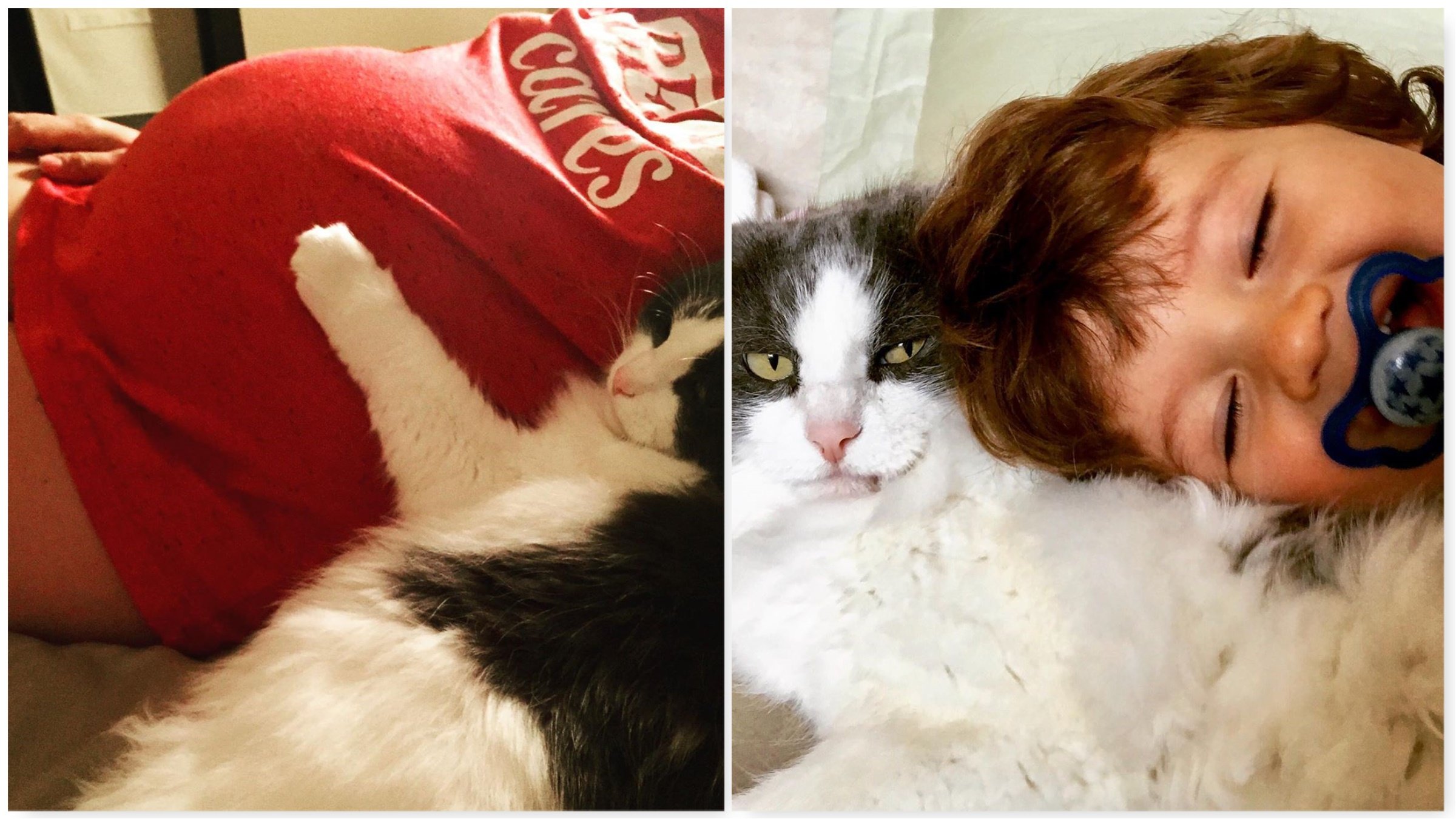 If you think that there's never going to be another Grumpy Cat on this planet, well, you may be wrong! What seemed a peaceful little family when mom was expecting her little munchkin in the first half turned out to be the release of Grumpy Cat version two in the second half!
Kids are nothing less than angels who're meant to bless us with infinite smiles and joy. Nevertheless, their arrival does bring along some of the most unexpected situations that transform parents from their partying past to babysitting present! Let us know what you think about these hilarious situations in the comments section below!
Sources: Instagram, Dad and Buried, The Sun