Celebrities' Outfits We'll Never Forget
One of the best parts of award shows is the red carpet, where celebrities can flaunt their awesome outfits. However, many stars have sometimes chosen the oddest looks to stand out. Naturally, Lady Gaga and Katy Petty are considered the Queens of crazy clothes, but there are many other memorable red-carpet looks. Let's find out more!
GEENA DAVIS – ACADEMY AWARDS 1992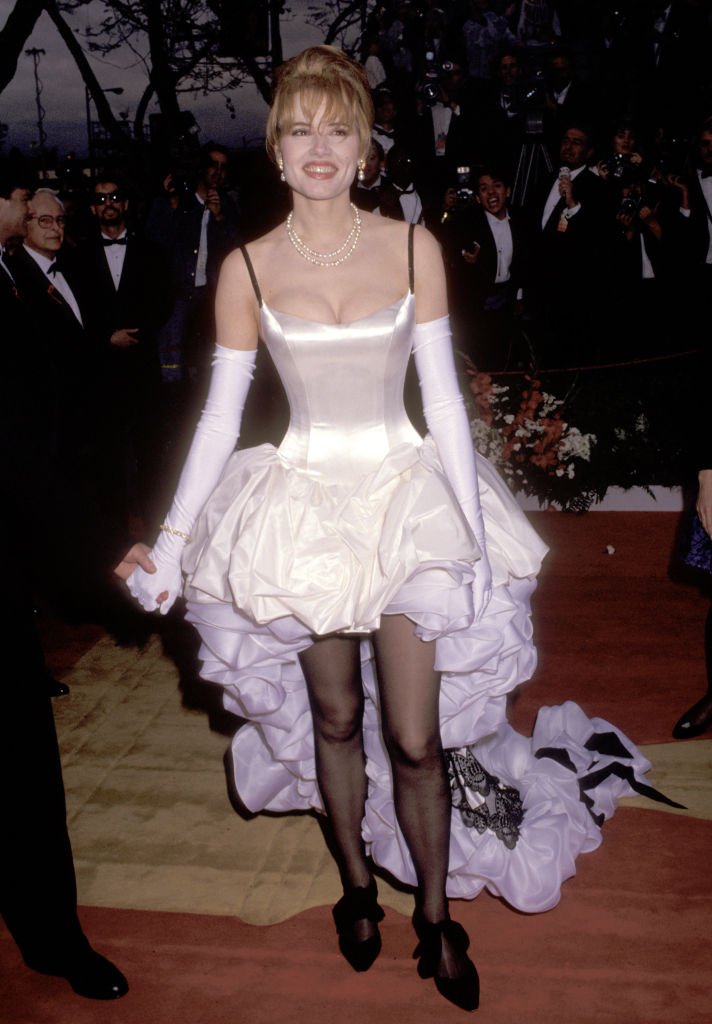 At the time, Geena Davis was rising as a huge star in Hollywood, especially for her role in 'Thelma and Louise.' However, her outfit for the 1993 Academy Awards did not get any positive critics, as it was a weird fusion of a bustier with ruffles at the bottom. It was made by costume designers Oscar Ruth Meyers and Bill Hargate, but it did not look great.
WHOOPI GOLDBERG – ACADEMY AWARDS 1993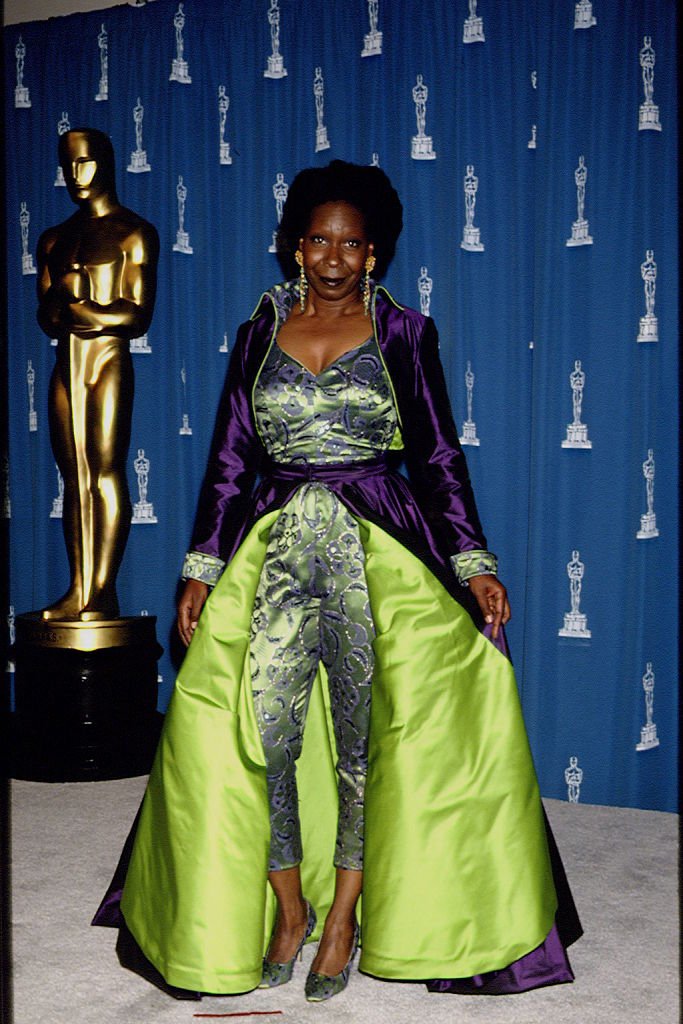 Goldberg has probably been known her entire career for not caring what anyone thinks of her. She marches to her own drummer and did back in 1993 for the Oscar ceremony. Her outfit included paisley pants, green lining, and a purple satin skirt. It is hard to imagine wearing something like that to the Academy Awards. However, Whoopi does whatever she wants.
BRITNEY SPEARS AND JUSTIN TIMBERLAKE – AMERICAN MUSIC AWARDS 2001
This might be considered one of the most iconic looks in the 2000s. The biggest couple in Pop music history wore matching denim outfits for the American Music Awards in 2001. Although memorable, it was definitely not fashionable at all, and anyone looking back at it can agree. However, just because it's awful doesn't mean that it's not memorable.
MARGARET CHO – GRAMMY AWARDS 2004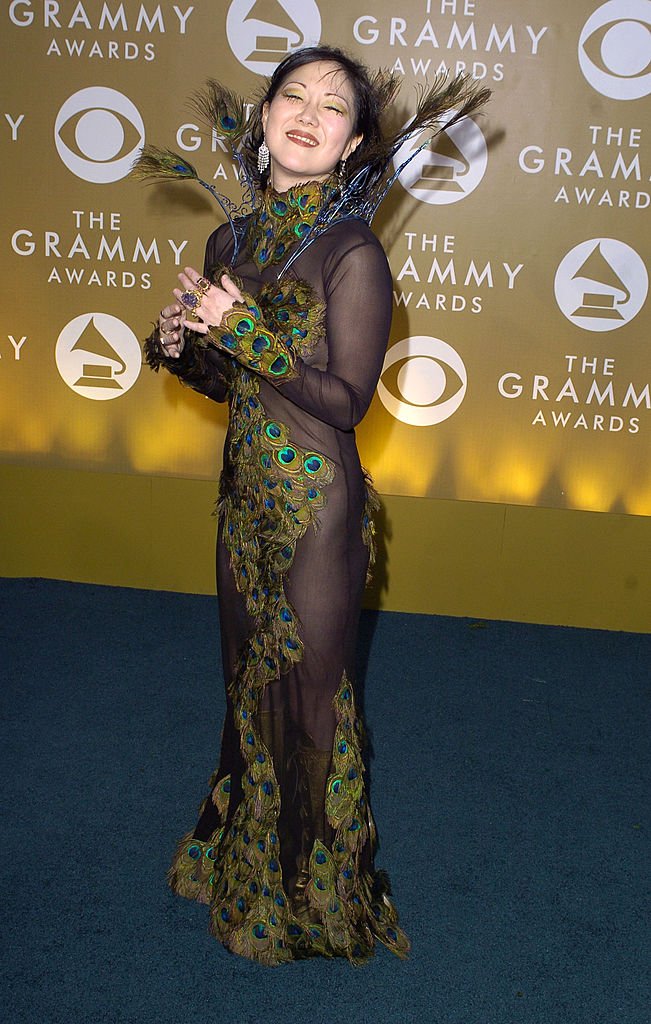 Unlike the Academy Awards, the Grammy Awards are known for being a place to parade in the craziest outfits you can imagine. Celebrities go all out. Back in 2004, Margaret Cho decided to wear this daring peacock look with a see-through detail. Derek of Narcisse designed it, but the fashion police named it the worst dress of the night.
LIZZY GARDINER – ACADEMY AWARDS 1995
Gardiner was the costume designer for 'The Adventures of Priscilla, Queen of the Desert' and was nominated for the award at the 1995 ceremony. Therefore, it is not surprising that she wore a weird outfit to the Oscars in 1995. It was originally made for the movie but not used. It was made with American Express gold cards that her Gardiner's name on it. In the end, the designer and Tim Chappel won the award.
M.I.A. – GRAMMY AWARDS 2009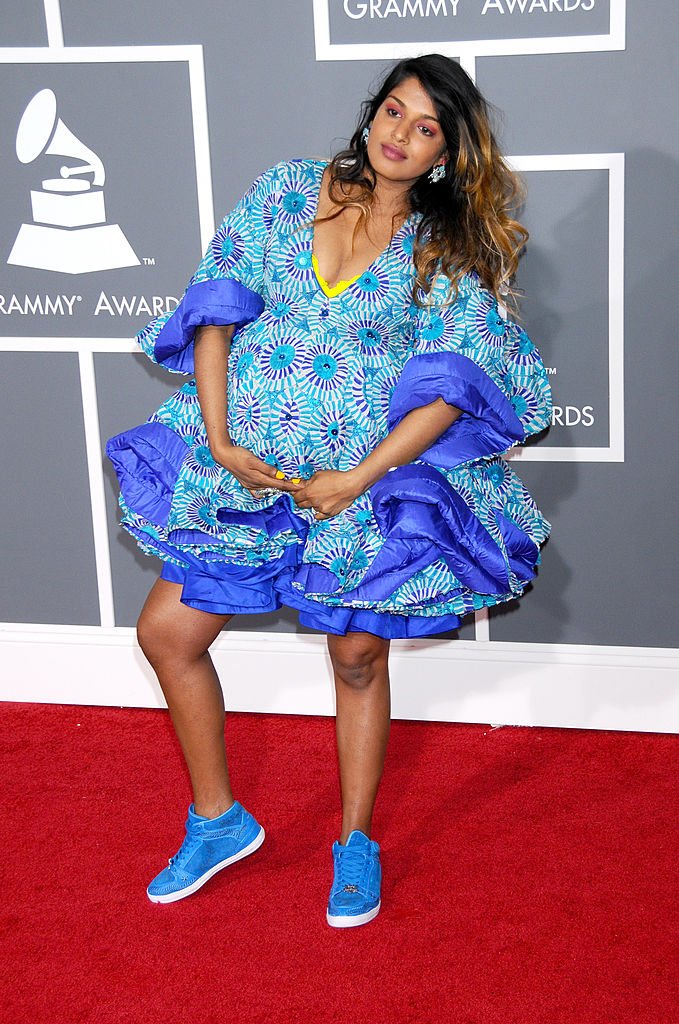 During the 2009 award season, M.I.A. was pregnant, and she wore many maternity outfits at the time. This playful blue ensemble was perfect for the Grammys as it looked more than just a little comfortable. It was almost like a bed comforter. Additionally, she wore sneakers and a relaxed look. Some people did not like it, but it was memorable.
KATY PERRY – MET GALA 2010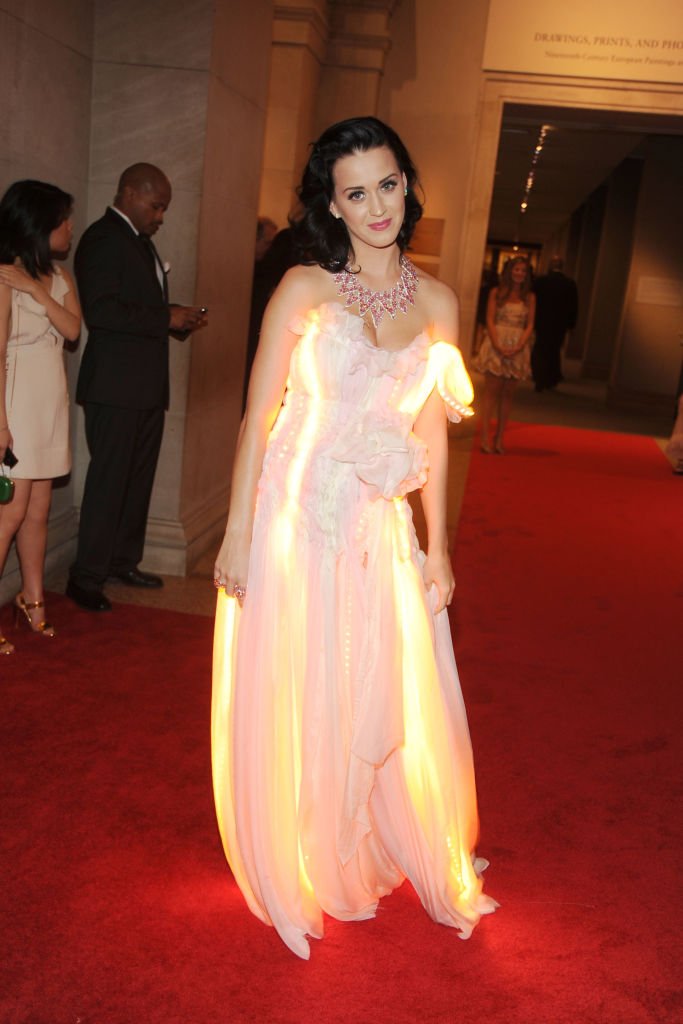 The singer is known for wearing tons of impressive and eye-opening outfits to special events. The Met Gala is the place where all celebrities go all-out with their wardrobe, and Perry did not disappoint for the 2010 event. She lit up the red carpet, literally, with this lighted dress by Cute Circuit. It even changed colors. It was awesome!
LADY GAGA – GRAMMY AWARDS 2010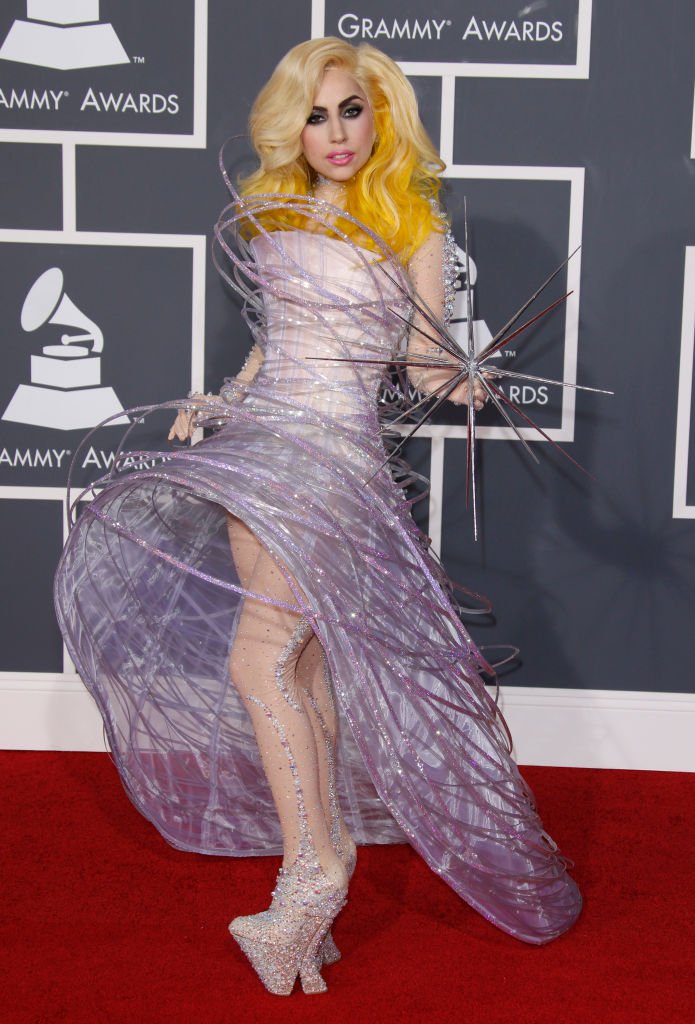 While many ladies, such as Katy Perry and Madonna, have rocked strange outfits, Lady Gaga is the queen of weird looks. For the 2010 Grammys, she used this silver ensemble that became one of her most iconic looks as well as one the most memorable in history. It was designed by Giorgio Armani Privé, especially for her.
MATT STONE & TREY PARKER – ACADEMY AWARDS 2000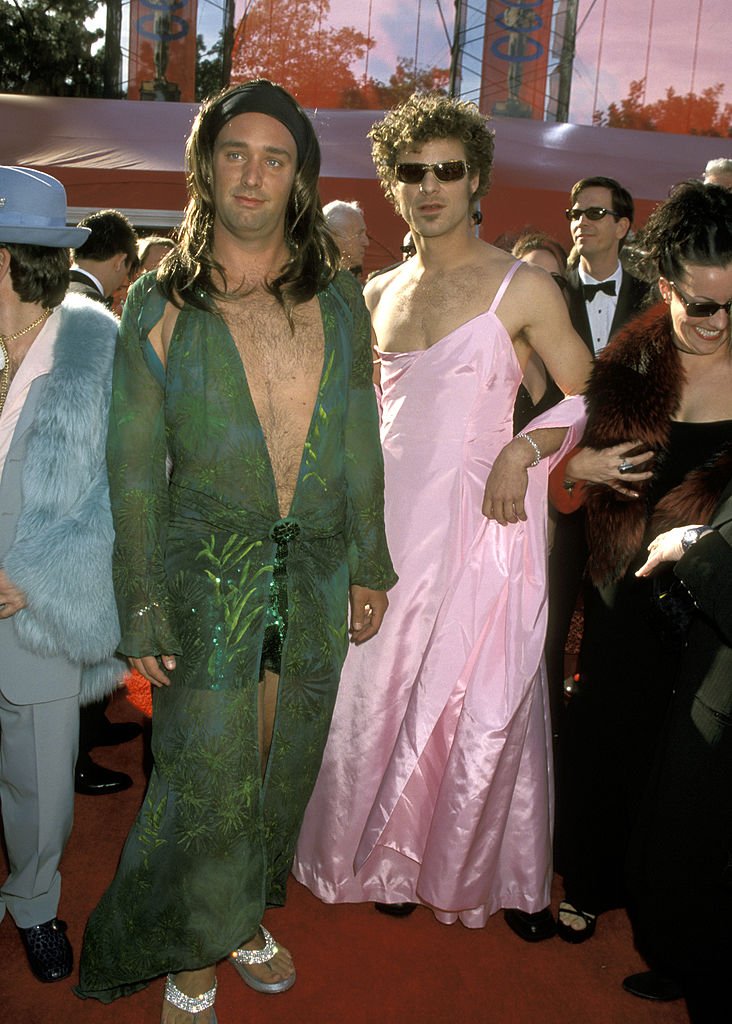 Stone and Parker are the creators of the animated show 'South Park,' which is known for spoofing absolutely everything imaginable. Therefore, it made sense that they would make fun of something for their Oscar debut in 2000. They recreated Jennifer Lopez's Grammy dress and Gwyneth Paltrow's Oscar dress, which looked awful on them. However, it was one of the most memorable choices on that red carpet.
NICKI MINAJ – VMAs 2011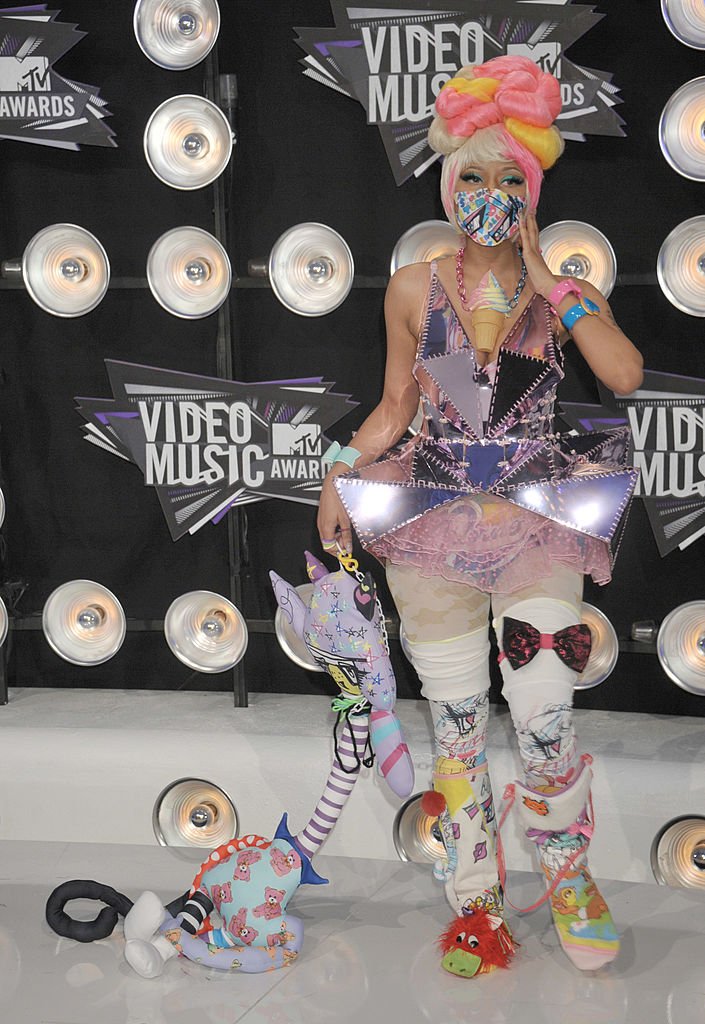 The rapper is another artist that is not afraid to wear outrageous outfits on the red carpet. Of course, this happened at the MTV VMAs in 2011. She looked like a character in a video game with all kinds of strange combinations like an ice cream necklace, bandages around her legs, and even a toy plushie in tow. She was definitely going for a futuristic look!
BJÖRK – ACADEMY AWARDS 2001
If you're talking about iconic Academy Awards outfits, you just have to remember Björk's swan dress, which has been spoofed by comedians for many years. You might have even seen versions of it on the Wayans brothers movie 'White Chicks.' Additionally, the singer, who was nominated for Best Original Song in 2001, also "laid an egg" on the red carpet.
CARDI B - GRAMMYS 2018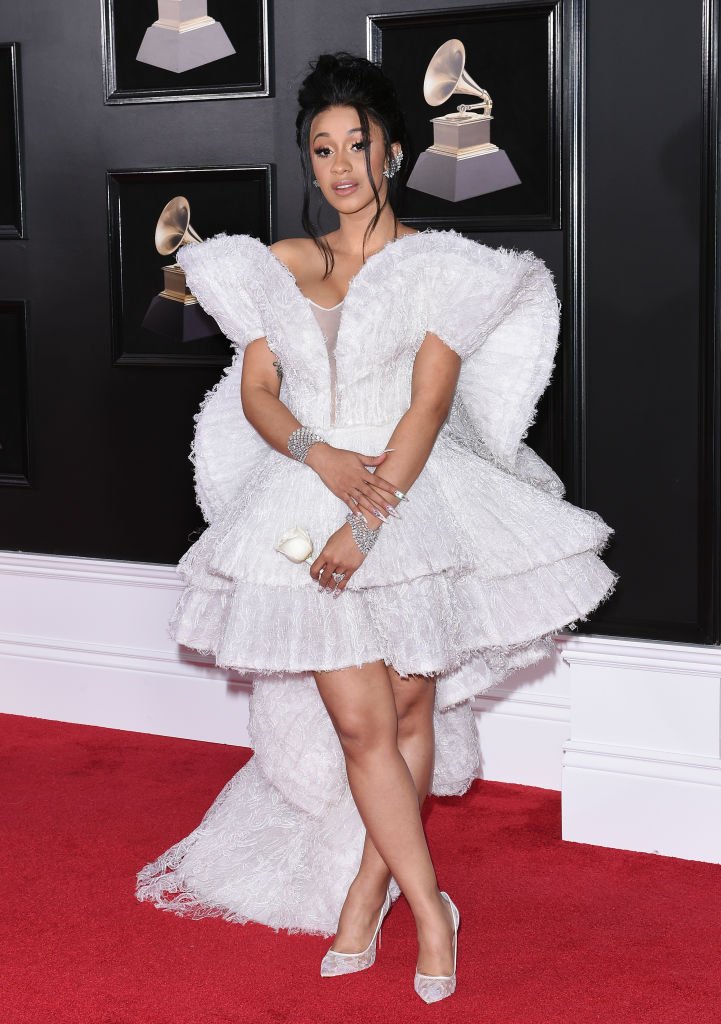 Cardi B was killing the music charts in 2018 after her hit 'Bodak Yellow' from 2017, and she graced the Grammy red carpet in an angelic outfit that many people praised. It was designed by Ashi Studio and incredibly interesting. Of course, people were also noticing her Christian Louboutin shoes and the engagement ring she got from Offset.
TIERRA WHACK – GRAMMY AWARDS 2019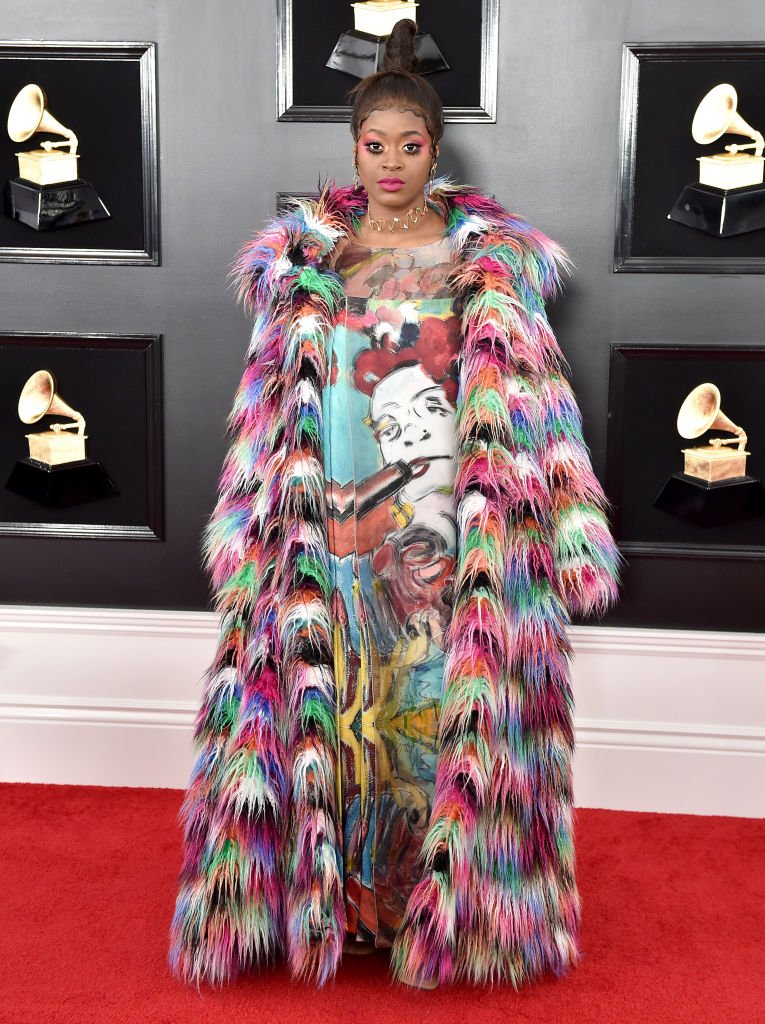 Some celebrities love wearing fur outfits to red carpet events, but Tierra Whack out-staged many during the 2019 Grammys. It was designed by Nancy Volpe Beringe, a 65-year-old that had just graduated from Drexel University in fashion. The ensemble was originally made for a charity runway show, and it symbolizes the journey to recovery.
RIHANNA - MET GALA 2015
Rihanna has dominated the Met Gala red carpet for years now, and in 2015, she floored everyone with this piece. It was designed by Guo Pei and made by one Chinese lady. It took two years to finish, and it's unbelievable! The singer said, "I'm so in love with this dress, but the train is insane! I was researching Chinese couture on the Internet, and I found it."
ZENDAYA - MET GALA 2015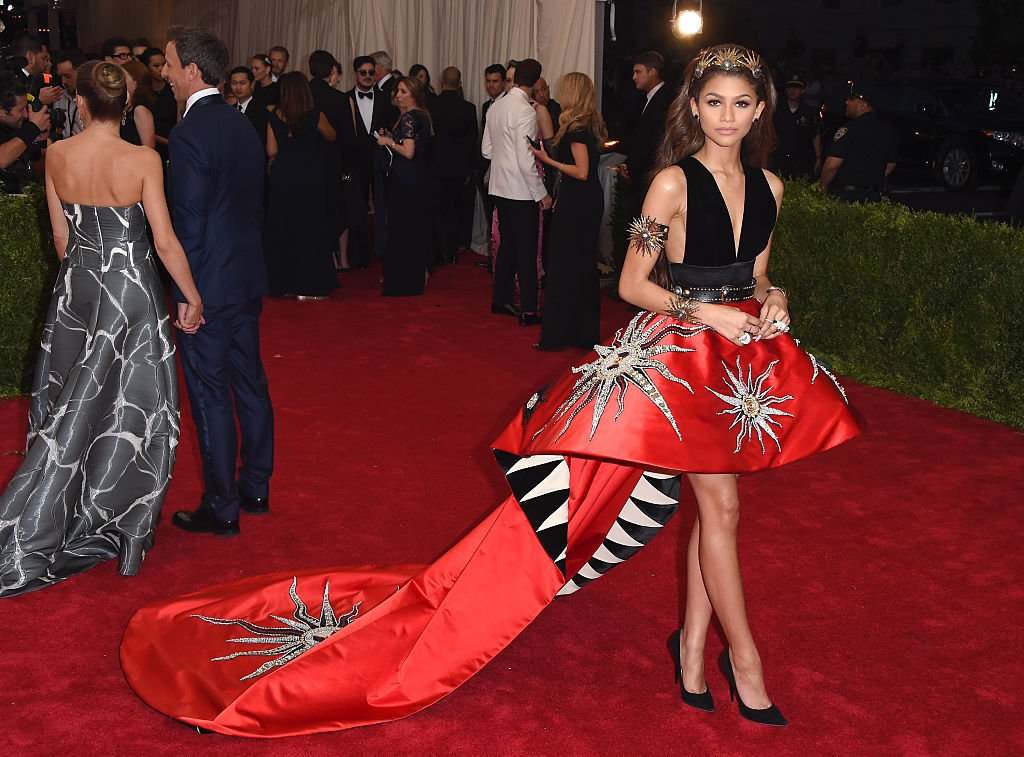 The young actress attended the Met Gala for the first time in 2015 and rocked this look created by Fausto Puglisi. The night had a Chinese theme, and her outfit definitely didn't disappoint. It also fits her aesthetic perfectly as Zendaya is edgy and daring but elegant at the same time. What did you think of the gown?
Some of these looks were just too insane, but we all wish we could be that brave with our styling. Let us know which one is your favorite. If you liked this article, share it with your friends that love watching the red carpet more than the award show. See you next time!
Source: Harper's Bazaar, Cosmopolitan, Good Housekeeping, Glamour