This Man Attempted Everest Like A Legend
For many, climbing Everest is the holy grail. Some, however, are more scared of the difficult climb than others. But one man seemed to have had no fear when he attempted to climb it. Wim Hof set a mind-blowing record with his expedition, and he is teaching others how to do exactly the same. Let's get started!
The Mighty Mountain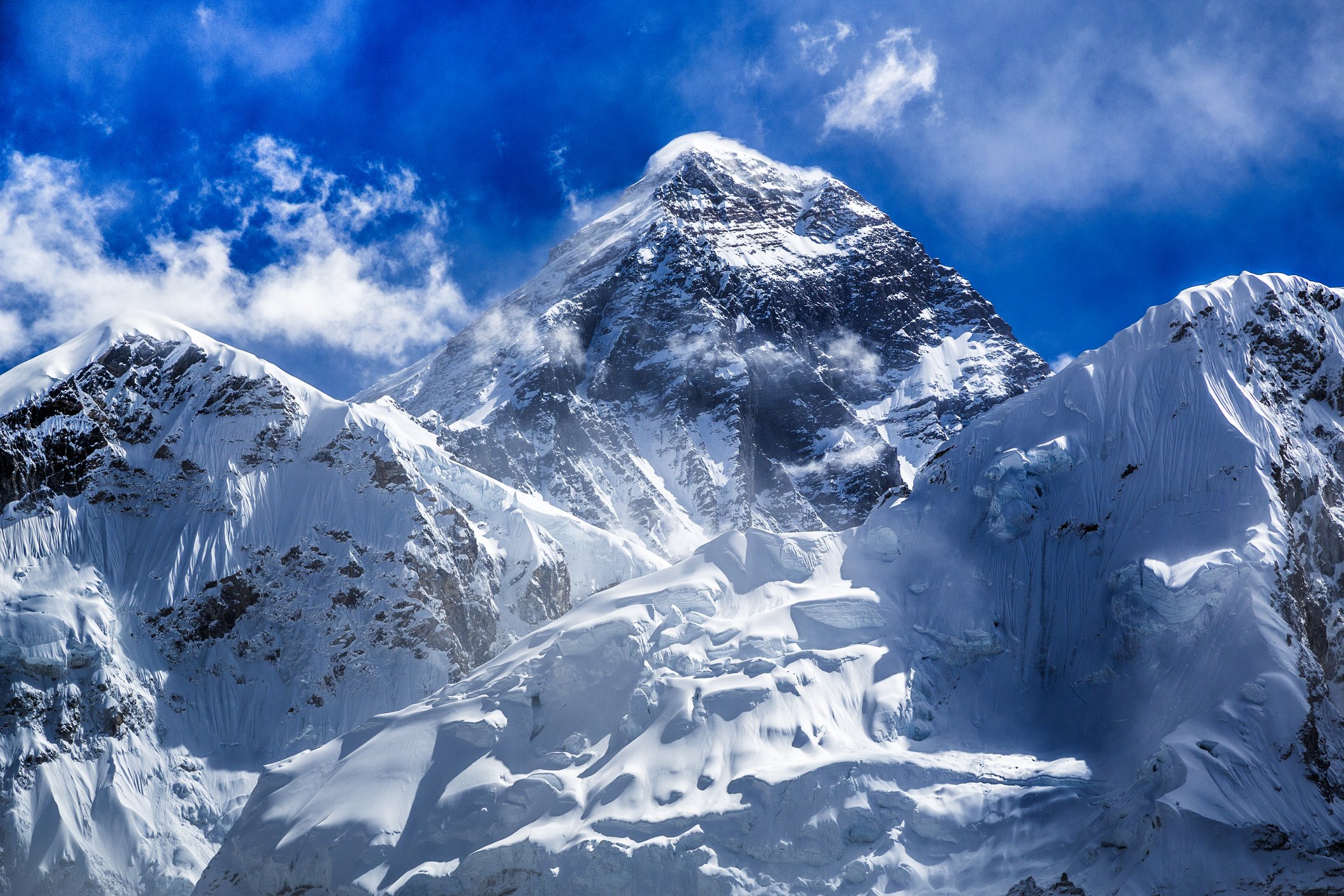 Everest needs no introduction. It is our world's highest mountain, reaching up to an elevation of 29,035 feet. It lies on the border between Nepal and the Tibet Autonomous Region of China, and for centuries, it has been revered by locals and foreigners alike. After all, it is as imposing as it gets. And many tried to climb it.
The First Humans On Top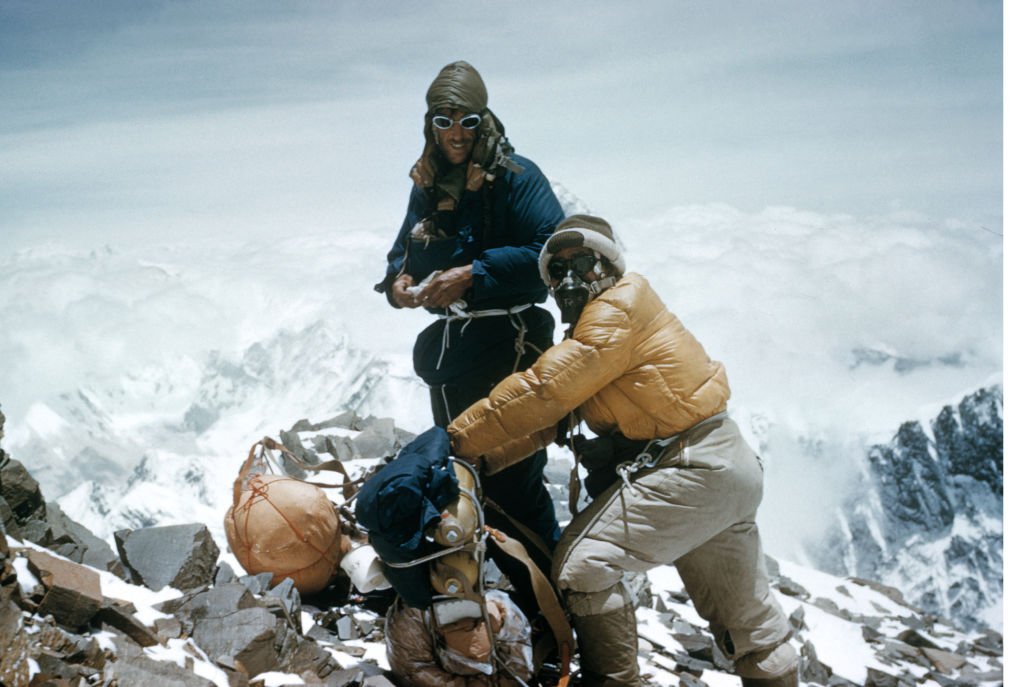 For years, it seemed an impossible task getting up Everest. It was simply too high, and the technology needed for it was too heavy to carry. And so decades went by before the first duo of mountaineers ascended. On May 20, 1953, Edmund Hillary, along with the Sherpa Tenzing Norgay, made it to the top. It was a big day for mountaineering, but their record was not to last long. 
A New Record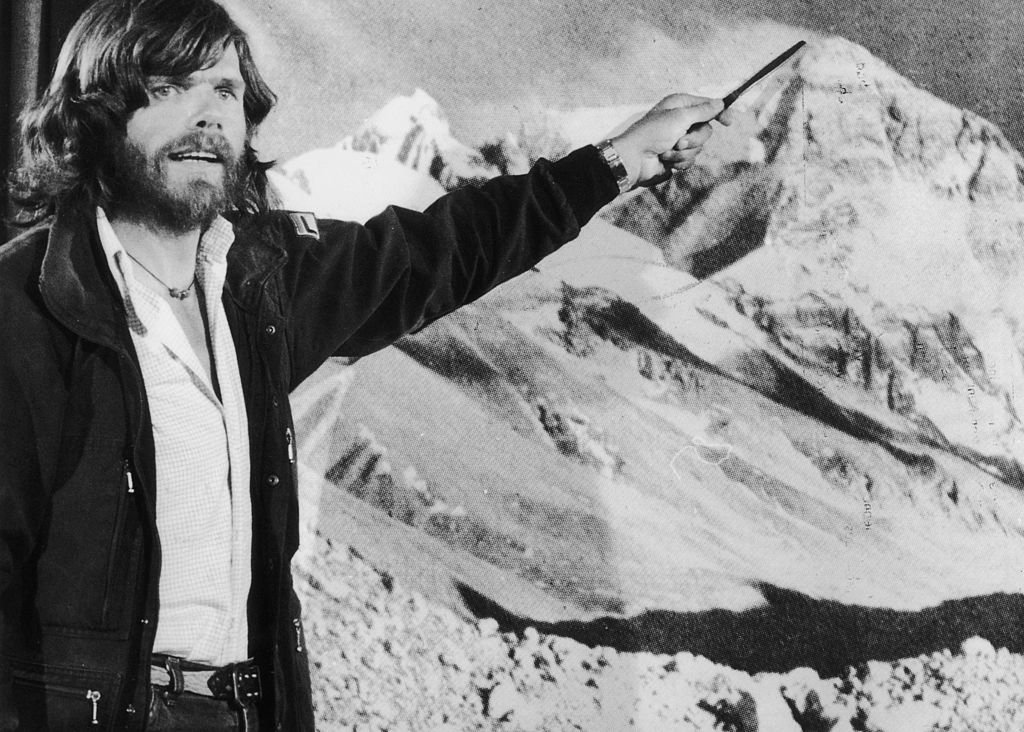 Very quickly, other mountaineers started picking up the pace and wanting to outdo the original Everest summiteers. Things that were previously thought impossible seemed doable, and so in 1973, Reinhold Messner and Peter Habeler climbed Everest without oxygen. At the altitude of 26,000 ft, mountaineers reach the so-called Death Zone, and it was believed no one could survive there without oxygen. But that myth was debunked. It didn't mean Everest became easier to climb, however. 
The Difficult Journey
To reach the summit of Everest is a full-on expedition. It takes on average two months in good weather conditions, as mountaineers have to acclimatize to the extreme altitude slowly. And even then, many of them get very sick or unlucky with avalanches and storms. But in recent years, not just professional mountaineers can be seen attempting the climb. Tourists can now pay to be taken up to the top. And that poses a problem because they often don't have what it takes. 
Fitness Above All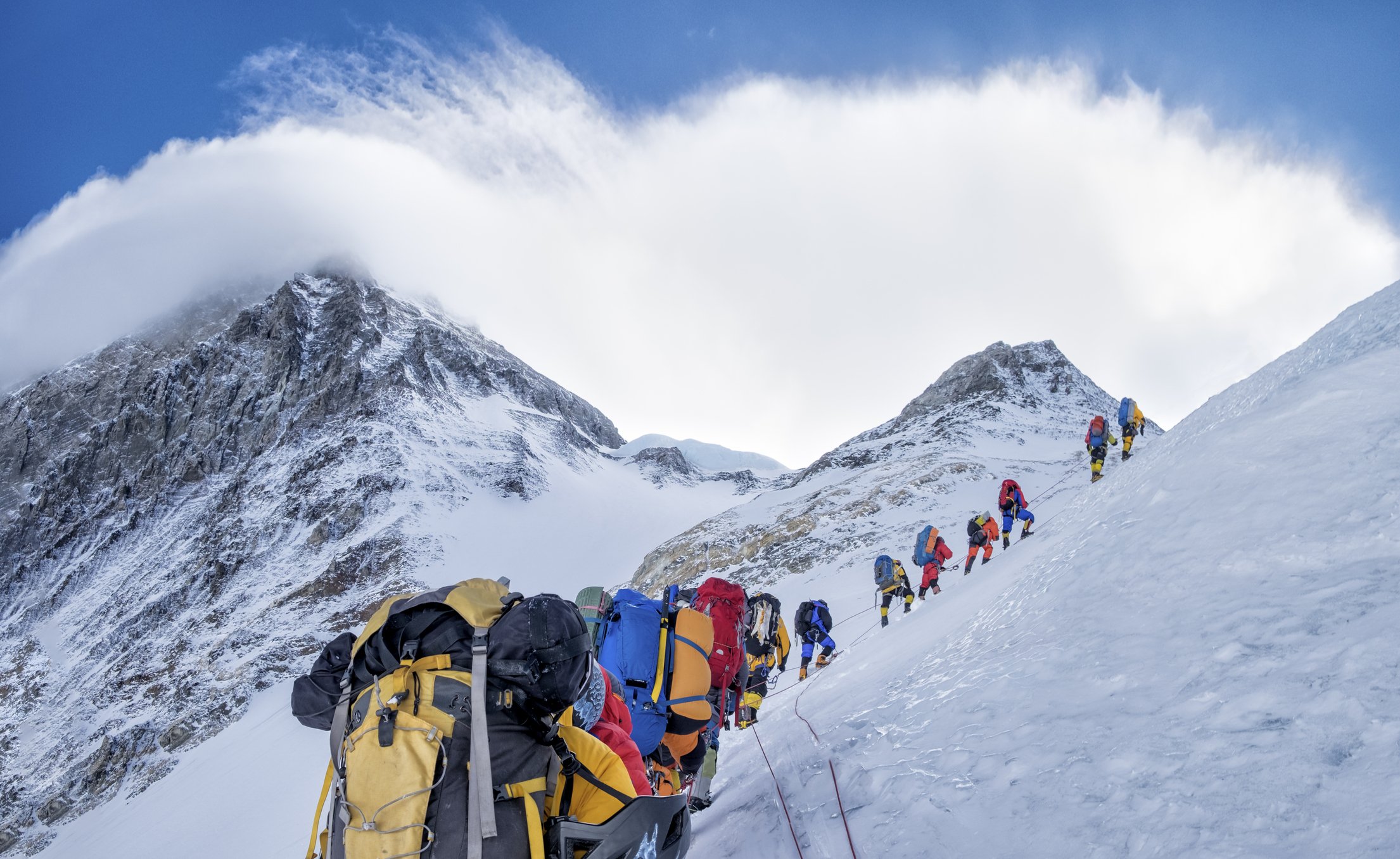 To climb Everest is anything but easy. Mountaineers must be in perfect physical condition, often with rigorous training behind them. It's paramount that other difficult climbs have been done prior to the attempt to ascent Everest. And one man was more prepared than anyone else ever has been. And he had a cheeky plan.  
One Man Rules All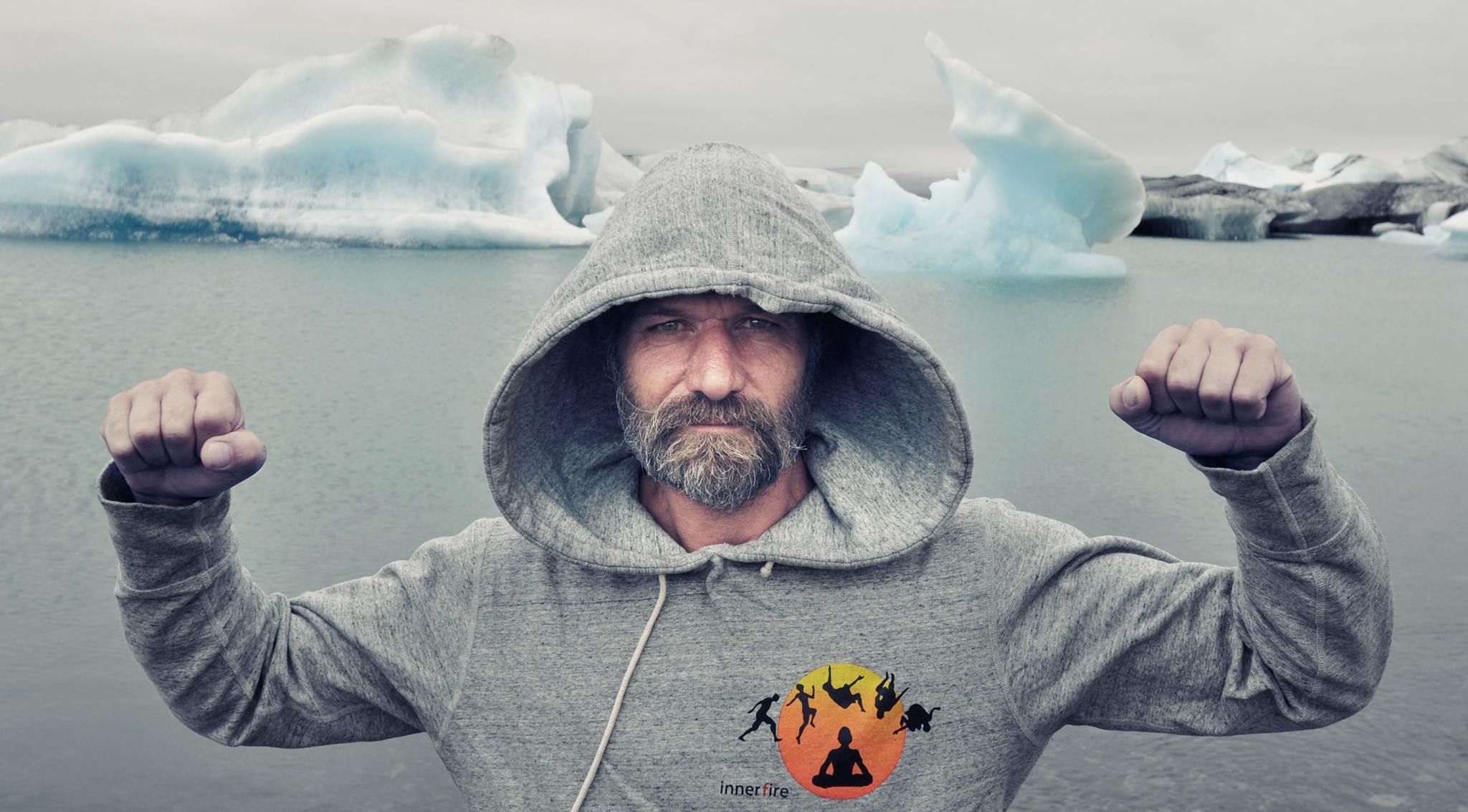 Wim Hof has become somewhat of an international superstar in recent years. He has been dubbed 'The Iceman,' due to his extreme relationship with the cold. Wim Hof has dedicated his whole life to enduring icy temperatures and teaching his body to adapt to the craziest conditions on the planet. And he even developed his own method for dealing with it all.
Mastering The Cold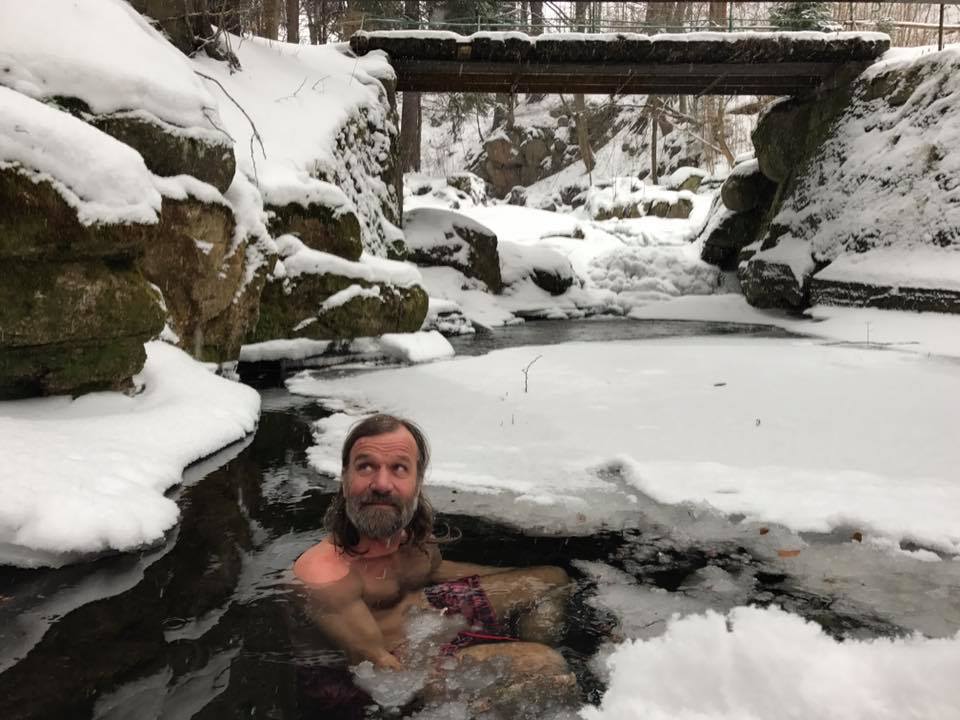 Wim Hof is a man who takes his training seriously, as he sees it as an integral part of his daily life. It brings him not only happiness and fulfillment, but also health, and he has surely managed to hack his body well enough. He is able to withstand extreme temperatures, control his heart rate and blood circulation, or master his breathing. And he wants to teach those practices to you too. 
Teaching The World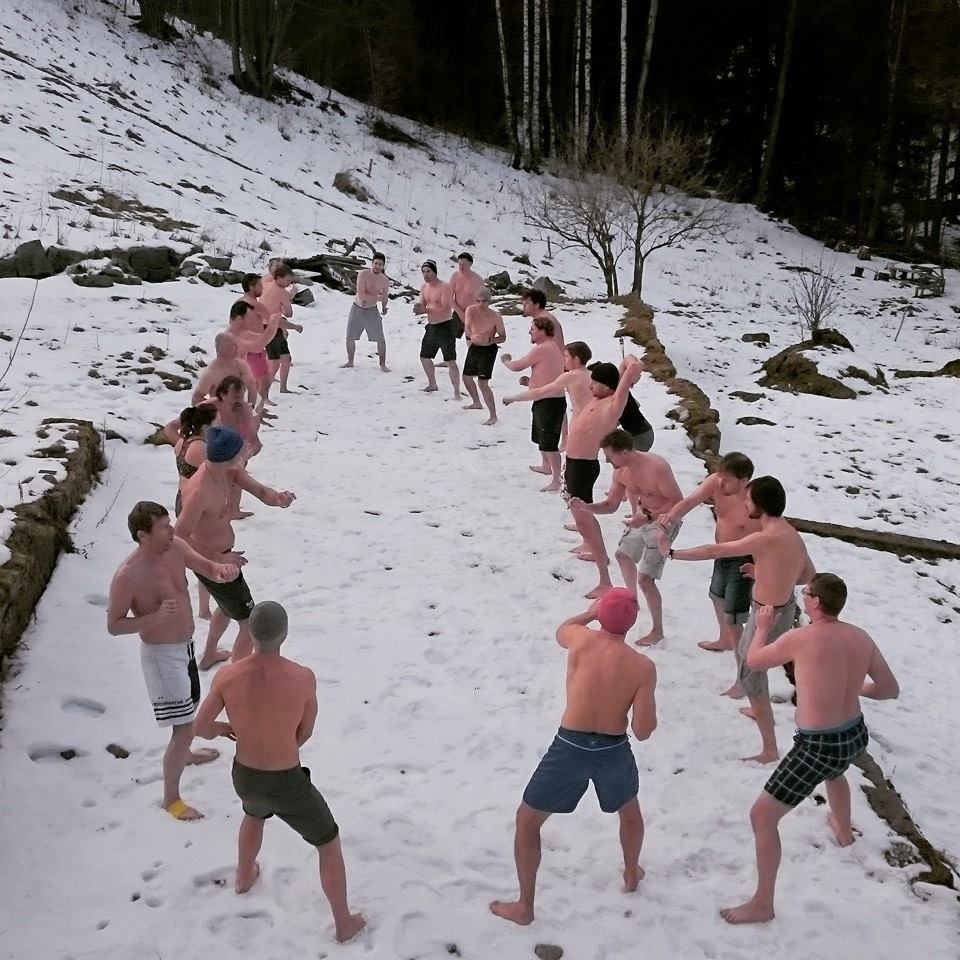 Wim Hof recognizes that his training and rituals have a tremendous benefit for the human body and mind. Becoming in control of the inner world when the outer is uncontrollable is what Wim Hof wants to teach all his pupils, and he is doing it on a big scale. He began hosting mountaineering retreats, where participants learn to breathe properly, get cold, and then climb mountains in shorts. And he is the best advertisement for the efficacy of his method. 
The Extraordinary Achievements Of The Iceman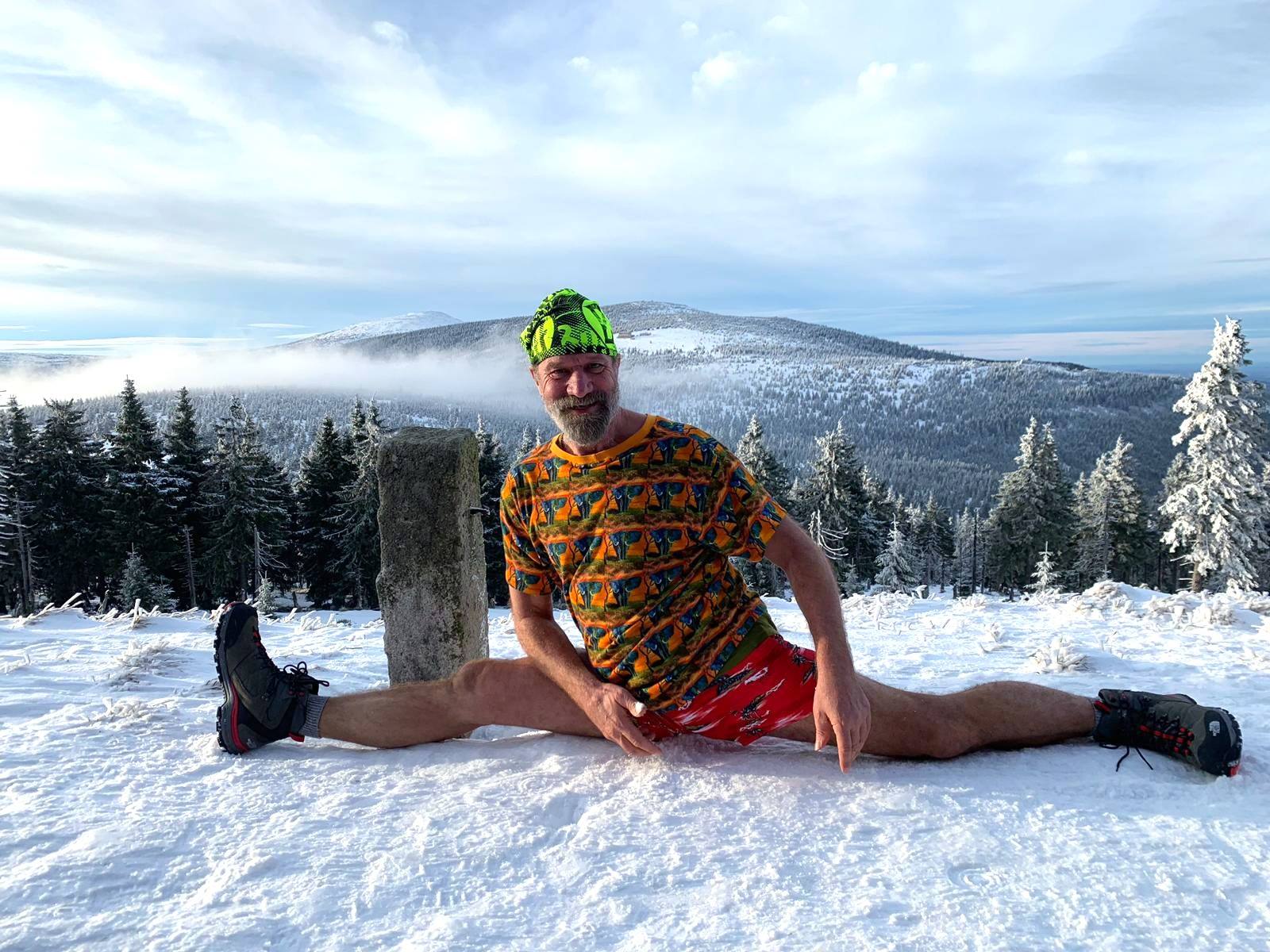 Wim Hof doesn't just ask you to believe that his method works, he can show you all his achievement, so you see for yourself. He currently holds over 20 Guinness World Records, which he obtained by doing things such as running a half marathon above the Arctic Circle barefoot and only wearing shorts, swimming underneath the ice, hanging on one finger at an altitude of 6,561 feet, running a full marathon in the Namib Desert without drinking, and many many more. And his case is certainly very puzzling to scientists.
Puzzling The Scientists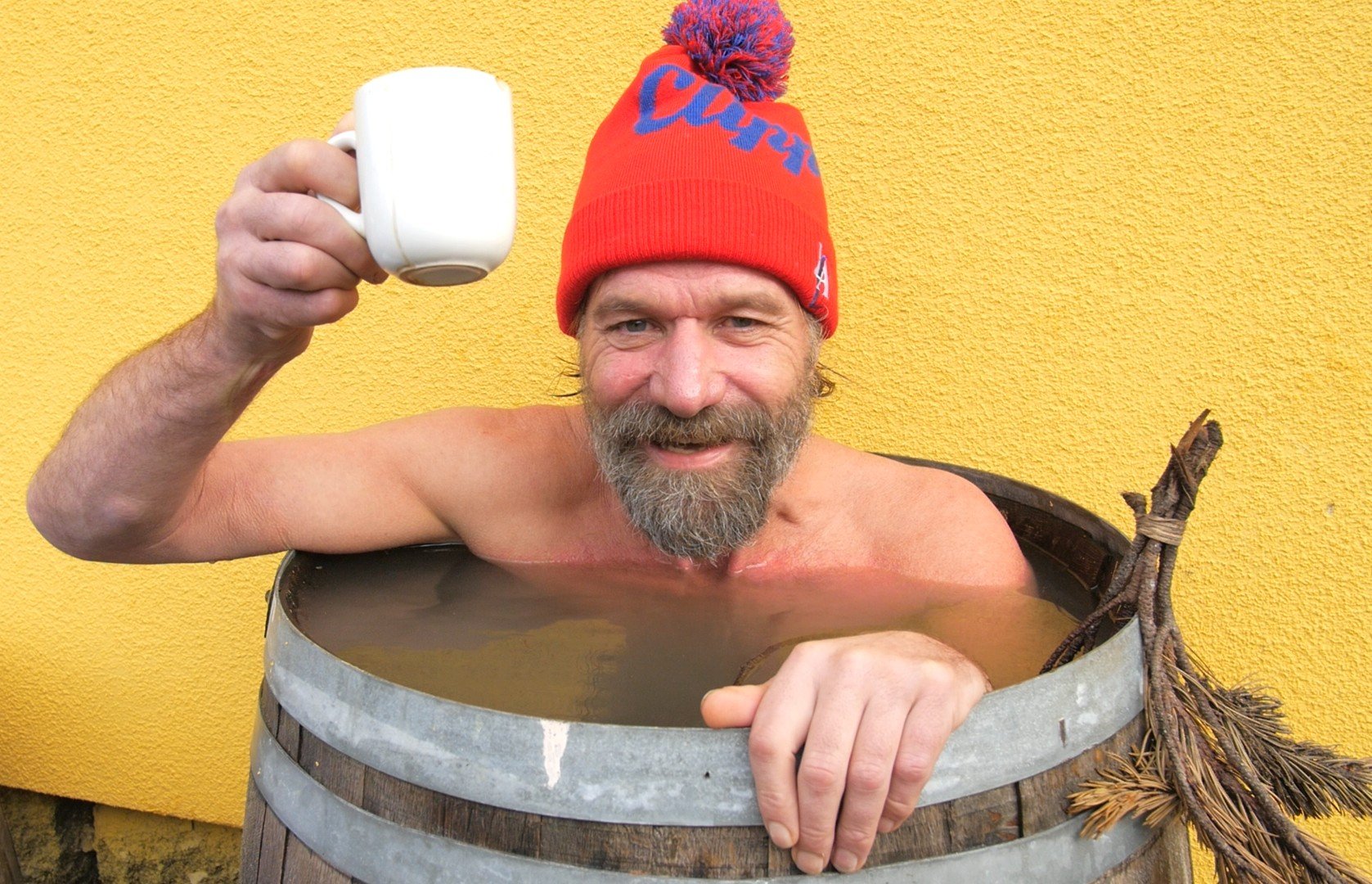 The Iceman argues that his, and everyone else's, autonomous nervous system can be consciously influenced. That is a thought previously unheard of in science, but since Wim Hof has achieved so many things with this technique, scientists decided to study him to see if it could be true. And indeed, it is. Wim Hof, and his students, were shown to be able to control their sympathetic nervous system and immune response, and the world took notice.  But The Iceman was about to deliver yet another shock.
A New Challenge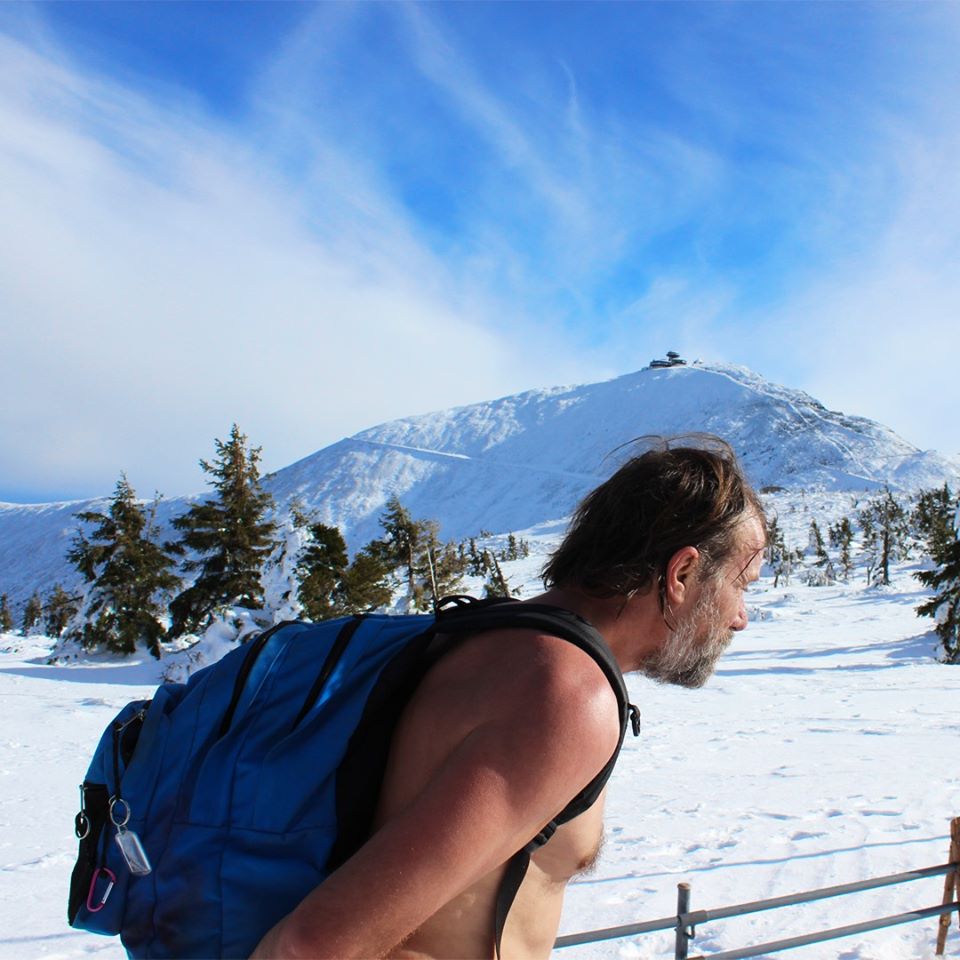 Wim Hof loves a good challenge, and what can be more challenging than climbing Everest, but in his own way. And so The Iceman decided to get up to the top of the highest mountain in the world wearing nothing but shorts. But even he knew this was going to be a task he would have to get in even better shape for. And he certainly did his homework.
Training Time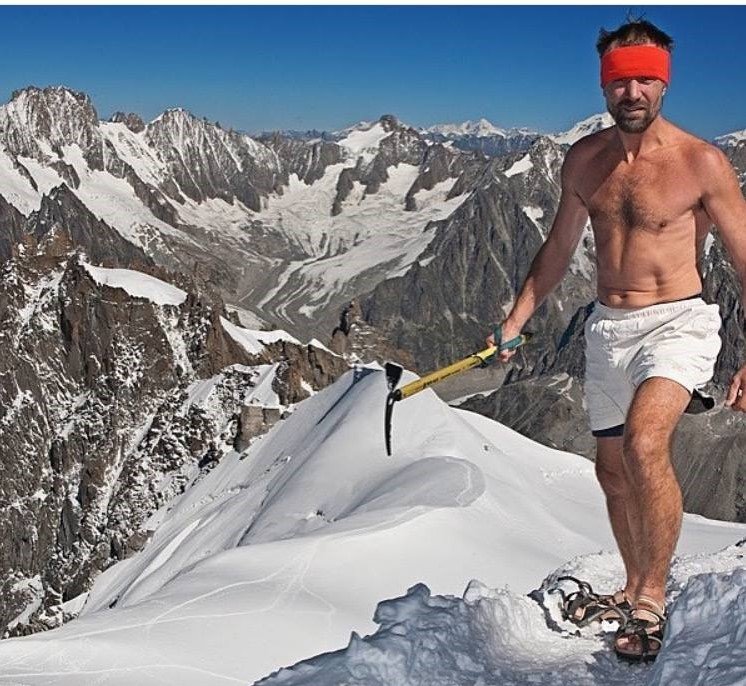 In preparation for Everest, Wim Hof took to climbing high mountains within his reach. He went up Mont Blanc, wearing nothing but shorts, and he managed it just fine. His fitness training was going very well, and he was optimistic everything would turn out fine. Within a few months, he should be standing on top of the tallest peak on Earth, half-naked. But his expedition partners were getting worried. 
Safety Measures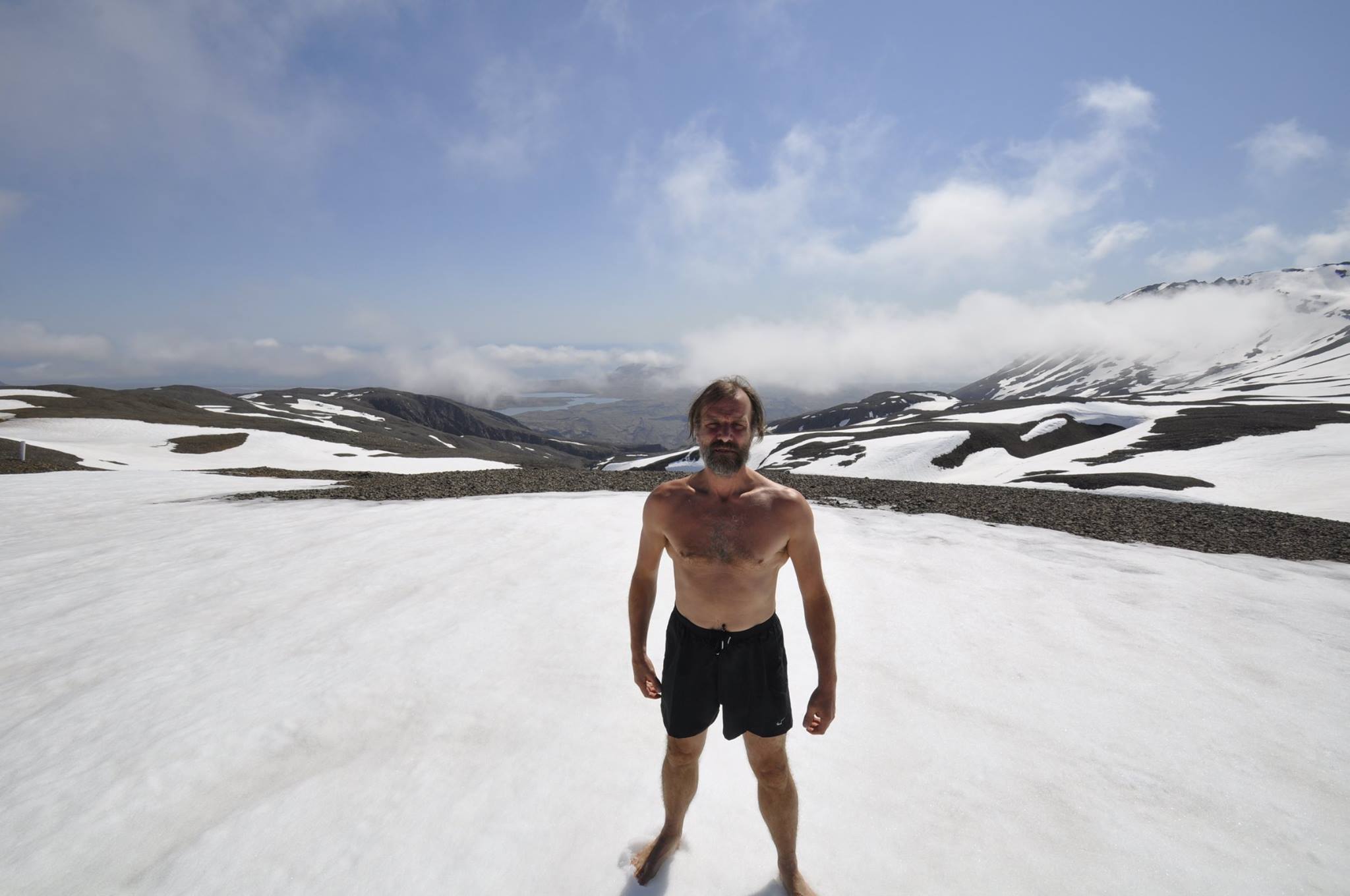 To climb Everest, one needs a whole team. Wim Hof, too, had many mountaineers and Sherpas helping him prepare and ascend, and they were not ones to look at his crazy ways in the most acceptable way. They pressed The Iceman to wear boots, gloves, and a cap, as otherwise, he would be exposing himself to extreme danger. But Wim Hof though he knew better. 
Climbing Time
When the time came to climb, The Iceman did wear a hat, gloves, and goggles, but he opted for open-toe sandals instead of the boots. With the average temperature on Everest being between -4 F to -31 F, this didn't look like a good idea. And indeed, it wasn't. When The Iceman reached 24,500 feet, his body finally had enough. 
Learning To Listen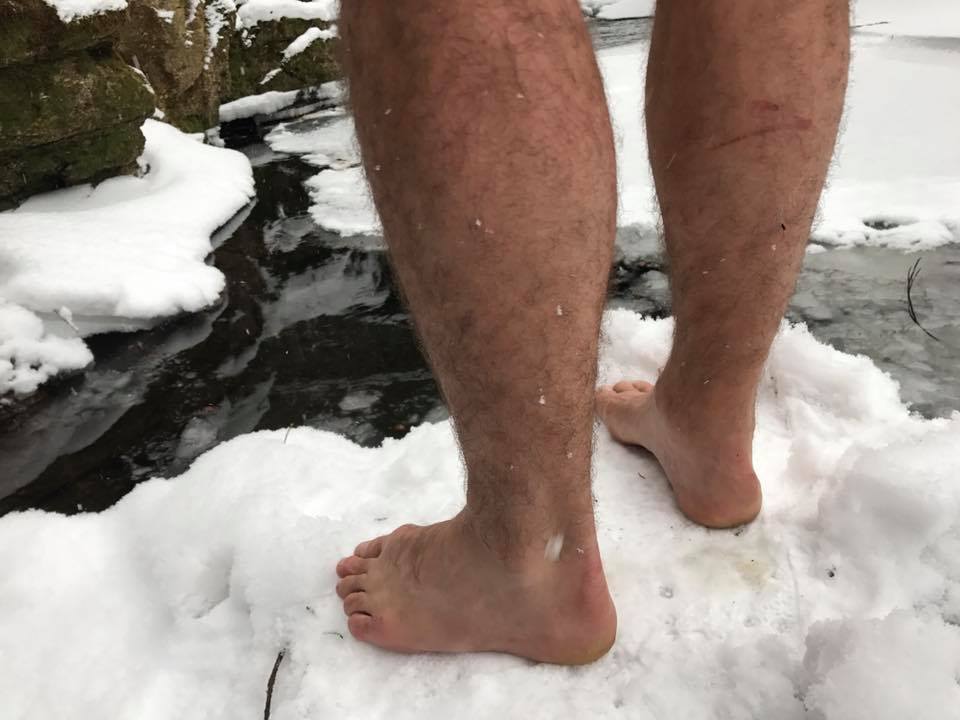 Wim Hof looked down at his feet, and he could clearly see that frostbite got to him. That is a dangerous condition in these altitudes, as it can lead the person to lose all the toes and even feet if not addressed properly. But Wim Hof proved to be more reasonable than anyone had thought him to be, and he decided to listen to his body, instead of pushing on. At 24,500 feet, he had to abort the mission. 
Even though Wim Hof didn't manage to climb the full height of Everest in his open-toe sandals and half-naked without oxygen, he still set a record. No one before him managed to get up to over 24,000 feet in the same way he did, and if he doesn't attempt the climb again himself, it will probably be one of his devoted students who does so. 
Sources: Britannica, History, The Guardian, Explore Share, Wim Hof Method, Smithsonian Magazine, Explorers' Web, The Times