Brief History Of the Iconic White T-Shirt
Everyone has at least one white T-shirt in their wardrobe - simple and timeless; it has a special place in world fashion. When it comes to fashion, a white T-shirt is a perfect epitome of "Less is more." However, have you ever wondered about the history behind white T-shirts? Guess what? It's more than just a piece of garment, as it tells the tale of the social changes that took place over the last century or two. Read on to discover the history of white T-shirts. 
What's a T-shirt?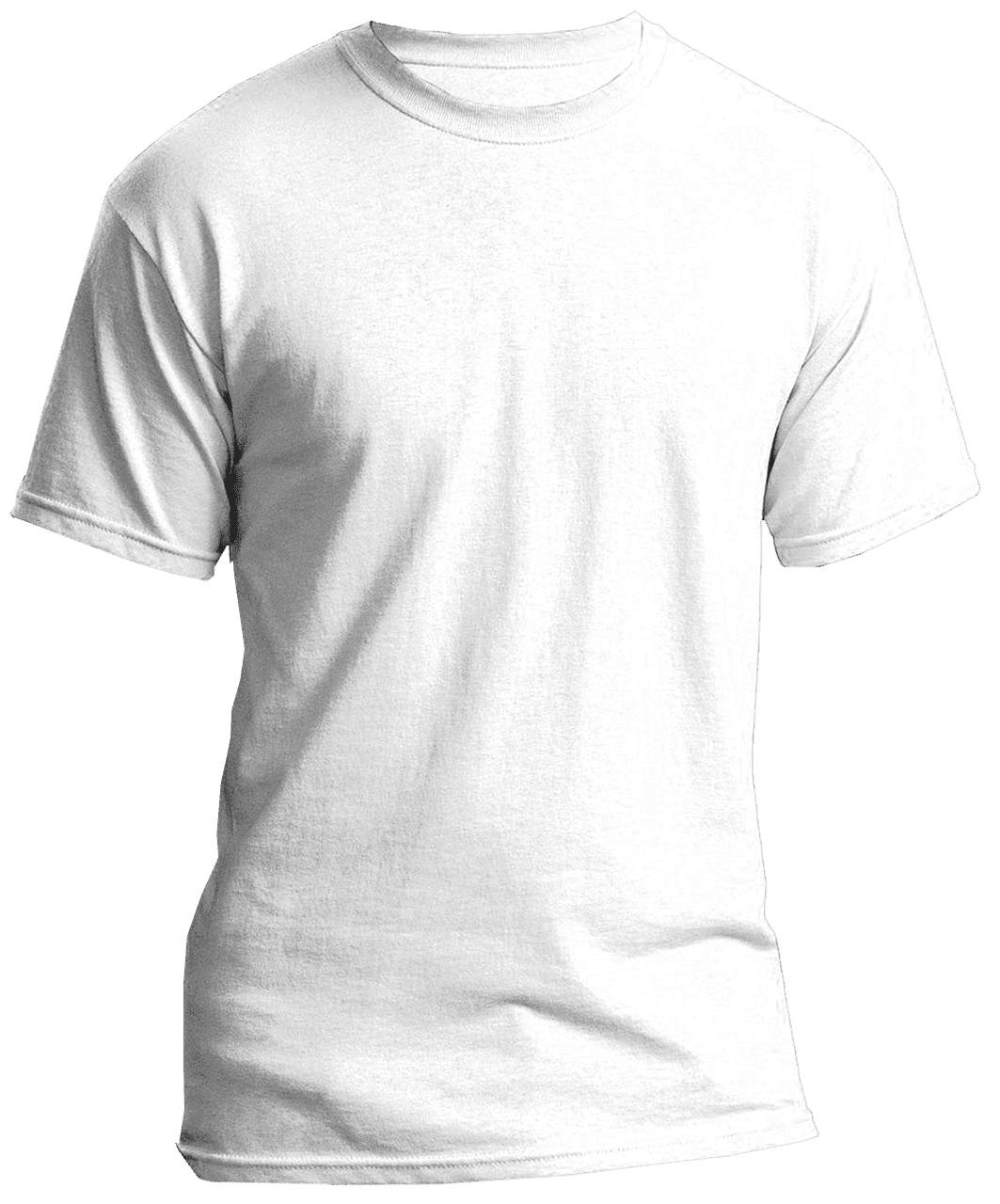 The origin T-shirt comes with the following criteria - short sleeves, a round neckline, and no collar, pockets, or buttons. The reason why it is called a T-shirt is simple - its shape looks just like the letter T. At the time, T-shirts were made with cotton, and V-neck is more of a modern thing, as they all came with a round neckline. And since sourcing color pigments can be difficult, T-shirts were almost universally white at the time. 
A Humble Origin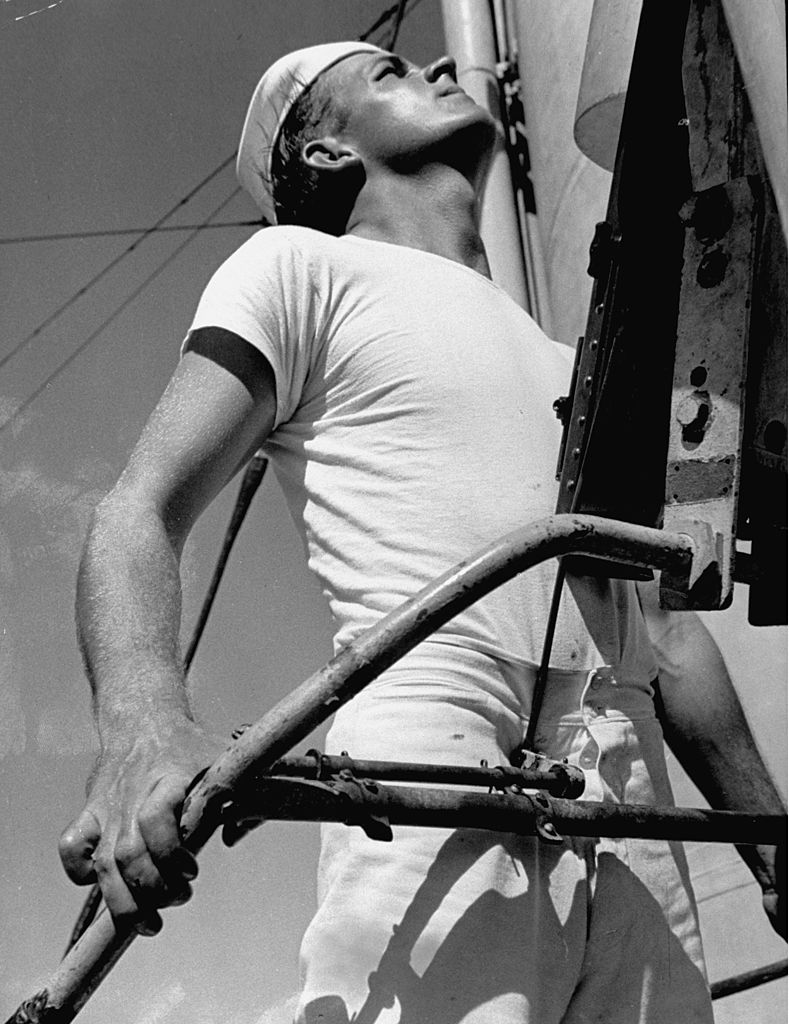 Do you wear a white T-shirt underneath a shirt? Well, that's the way it's supposed to be worn...when it was first introduced at least. T-shirts were introduced as undergarments for the military, which came to prevalence during World War II when they became a standard military issue. It can also trace its root to undergarments worn by Navy sailors in the 1910s.
The Cotton Boom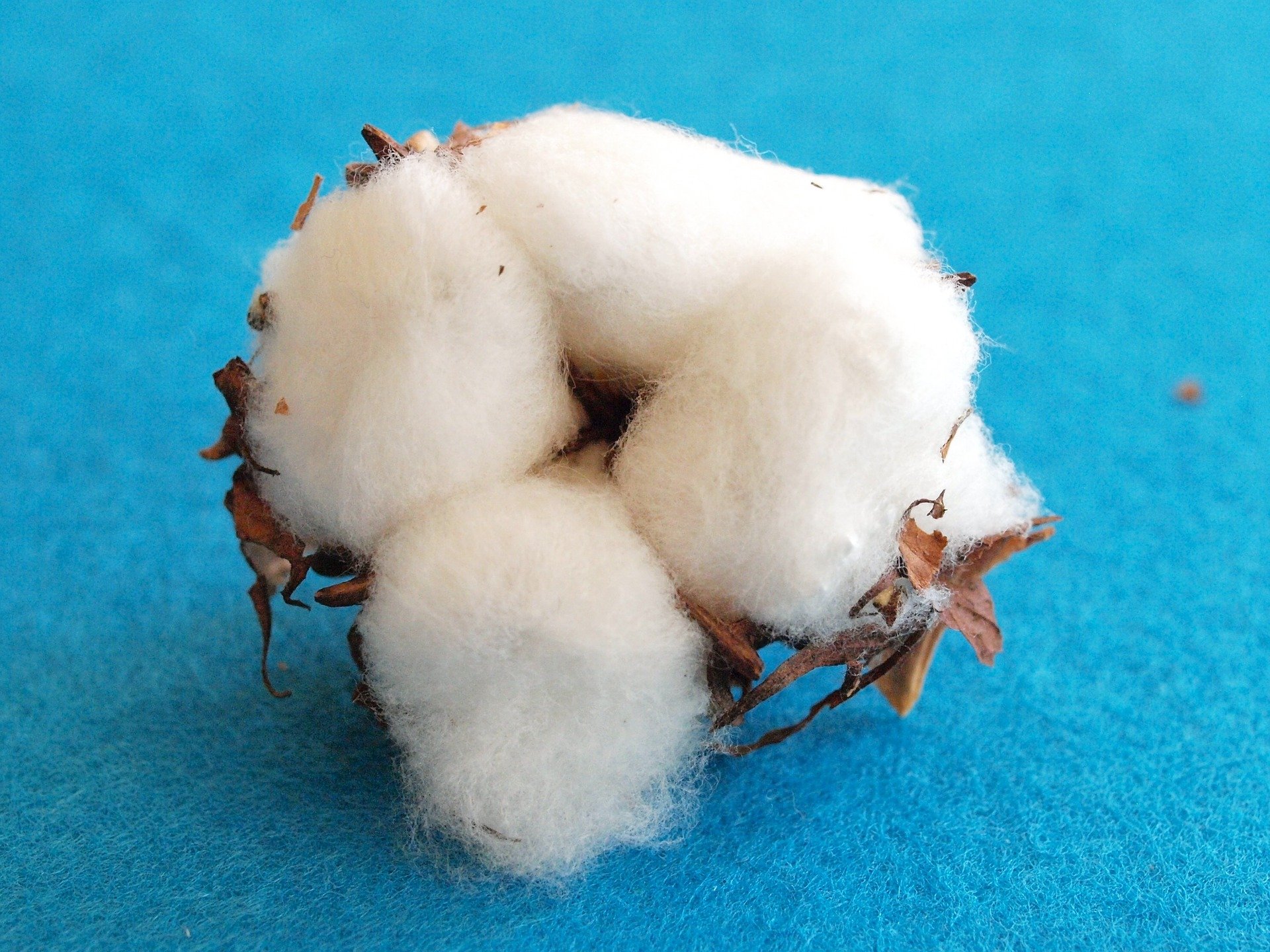 The popularity of T-shirts also rises along with the booming of the cotton industry - the 1800s saw the rapid development of the cotton industry in America. Durable, soft, and absorbent, it makes for the perfect material for workers' attire. Along with the industrializations that took place, cotton started to replace boiled wool as the prominent material for clothing.
From Uniforms to Casual Wear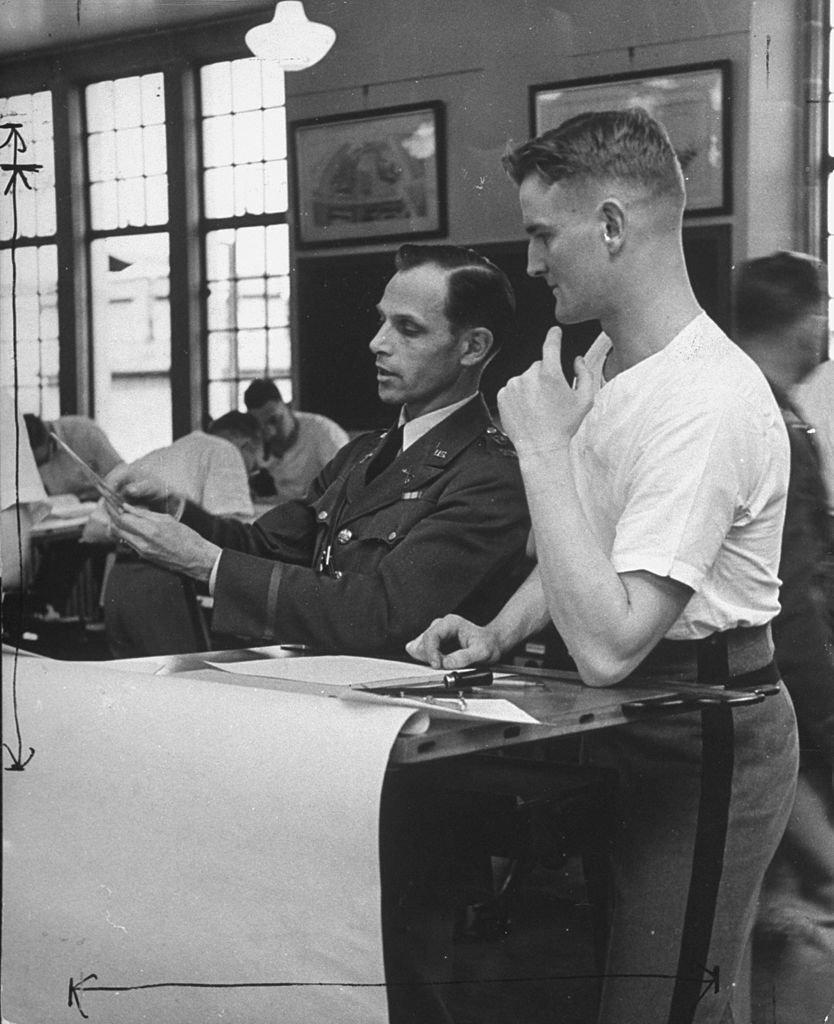 As we mentioned before, white T-shirts can trace its root to military wear, specifically as undergarments that are worn under their uniform. However, as the soldiers return home from their duty, they also took a bit of a military culture along with them - clothing being part of it. After the war, veterans returning from the frontline can be seen wearing just a plain white T-shirt, what was more of a regulated part of the uniform turns into somewhat casual wear for them. 
White T-shirts and the American Ideal
The American ideal can be seen in various forms and cultures, from Coca Cola to denim jeans, the American ideal lives in various ordinary daily items. The same can be said for white T-shirts, as Vogue's Laird Borrelli-Persson put it, "Its very plainness, after all, leaves room for self-invention, the root of the American dream." Its presence expanded on American culture...
Working Class Heroes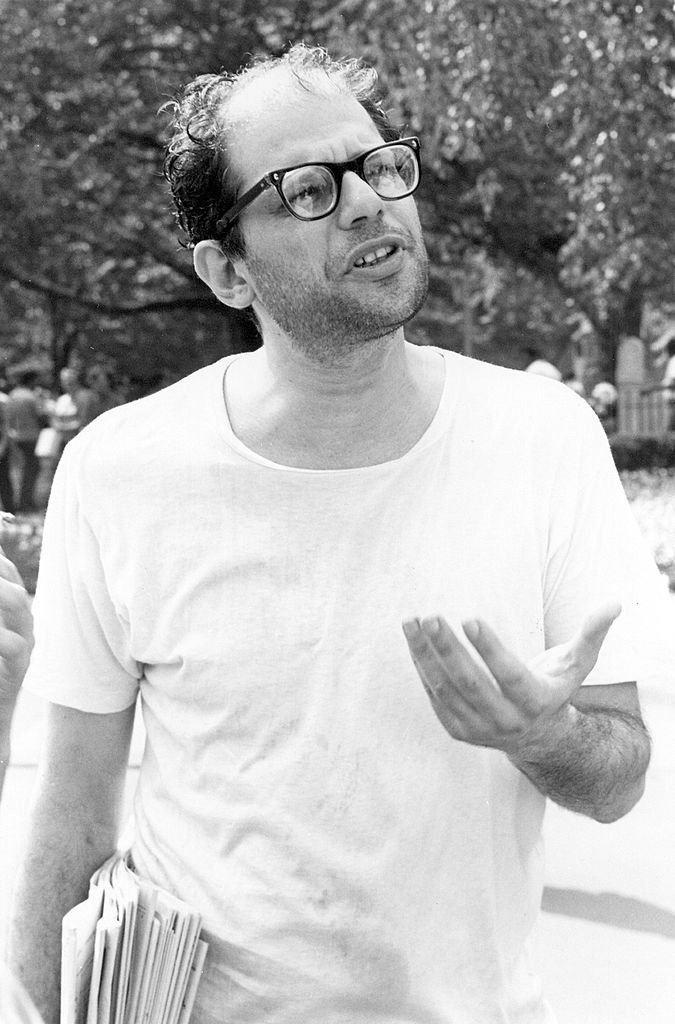 The post-war period also sees the rise of white T-shirts - not just among servicemen, but it also saw a new life in pop culture, springing from its working-class roots. Picture a man from the 1940s - a nice, tailored suit, along with a crisp white shirt and a collar...but there was another side of the American dream, the men who built America with their blood and sweat, the men who're reminiscent of Tom Joad from The Grapes of Wrath. These men also represented a different side of America, and along with the changes in cinemas and pop-cultures, their faces found a spot in post-war Hollywood. 
Rebel Without a Cause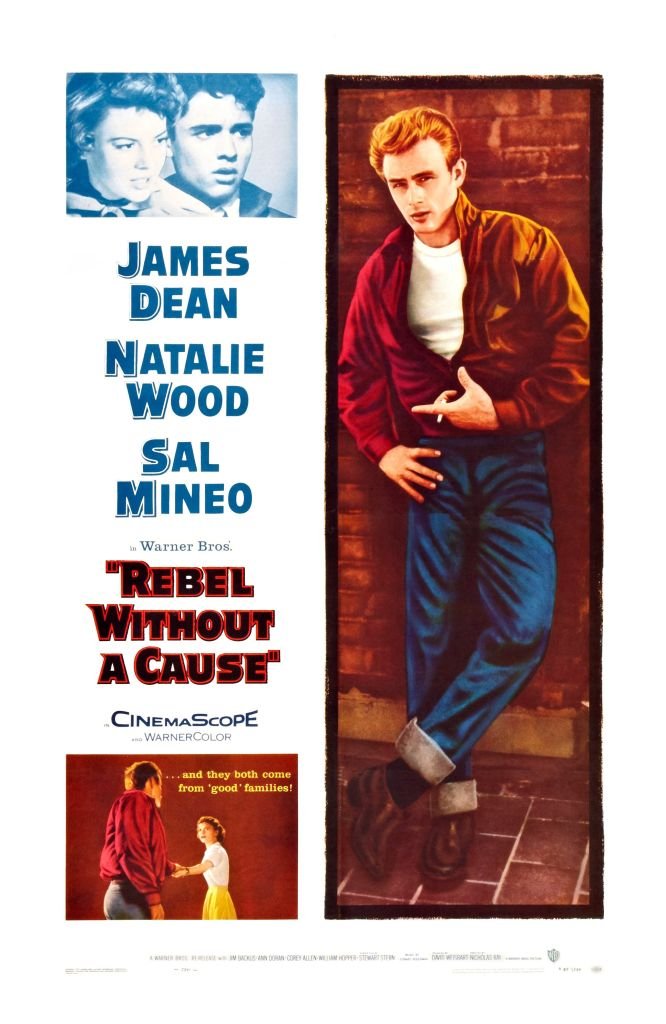 Along with the development of pop-culture in post-war America, a good old white T-shirt also became a symbol of something else - a new generation of rebellious causes. The war shook the very foundation of people's beliefs, and it led the way to a different way of thinking. Leading to a different generation, who wanted to go toward a new direction. And instead of a rigid suit that represents the old world, younger generations in post-war America aimed for something else - something different, something less restrictive, and they found the answer in casual wear that defies conformity.
Rolled Up Sleeves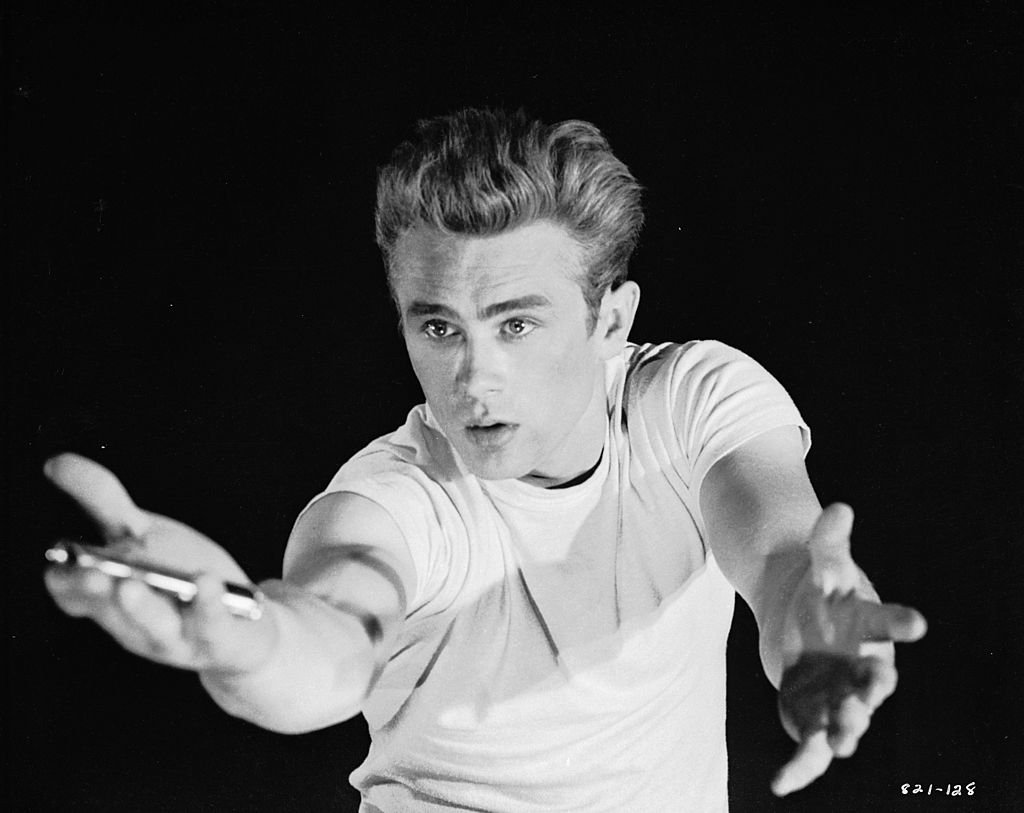 "Rolled up in his t-shirt sleeve. He got a tattoo on his arm that say 'baby', he got another one that just say 'hey.'" Jim Croce couldn't have put it better in his song "Rapid Roy" when it comes to the 50s fashion with white T-shirts and the rolled-up sleeves. Apart from songs, the phenomena also extend to movies, with James Dean being the most iconic with his rolled-up sleeves and his white T-shirt. 
Respectable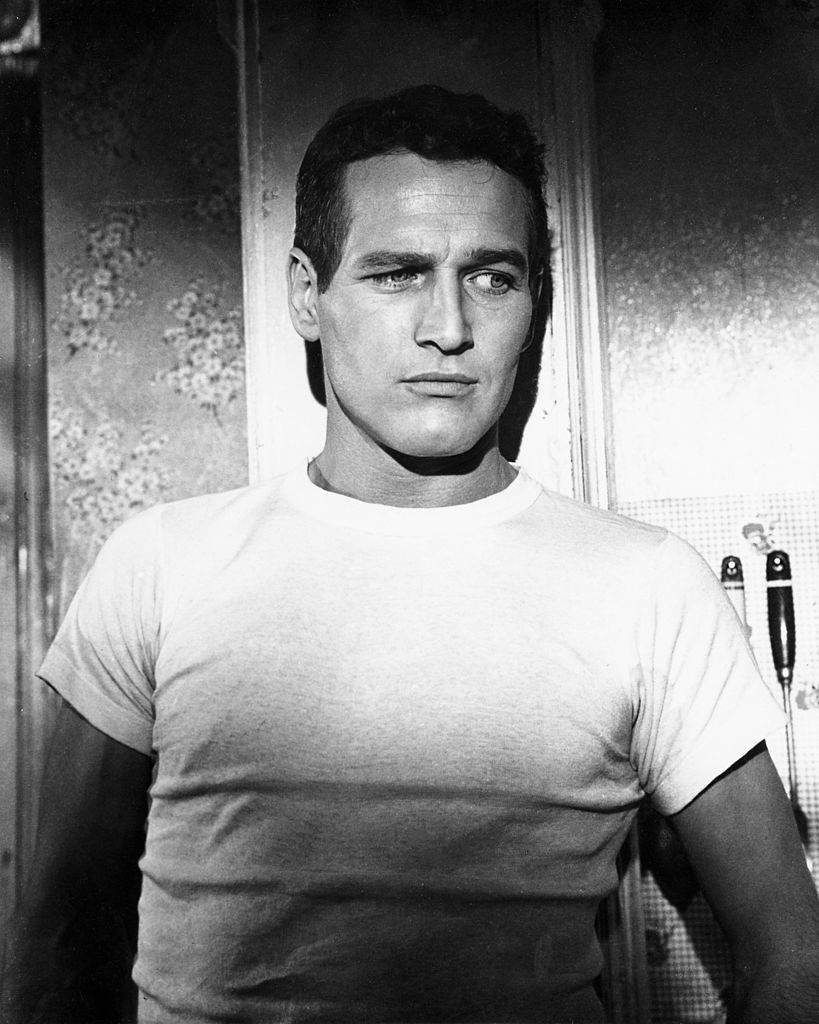 Another interesting culture involving white T-shirts is the distinction between white-collar men and blue-collar men in the 50s and 60s. White-collar workers generally have a higher social status than blue-collar men, however, for the blue-collar workers, wearing a white T-shirt is a sign of pride - just because they don't have a collar doesn't mean they're not respectable. With their ironed white T-shirt, they deserve as much respect as a white-collar man. 
Masculinity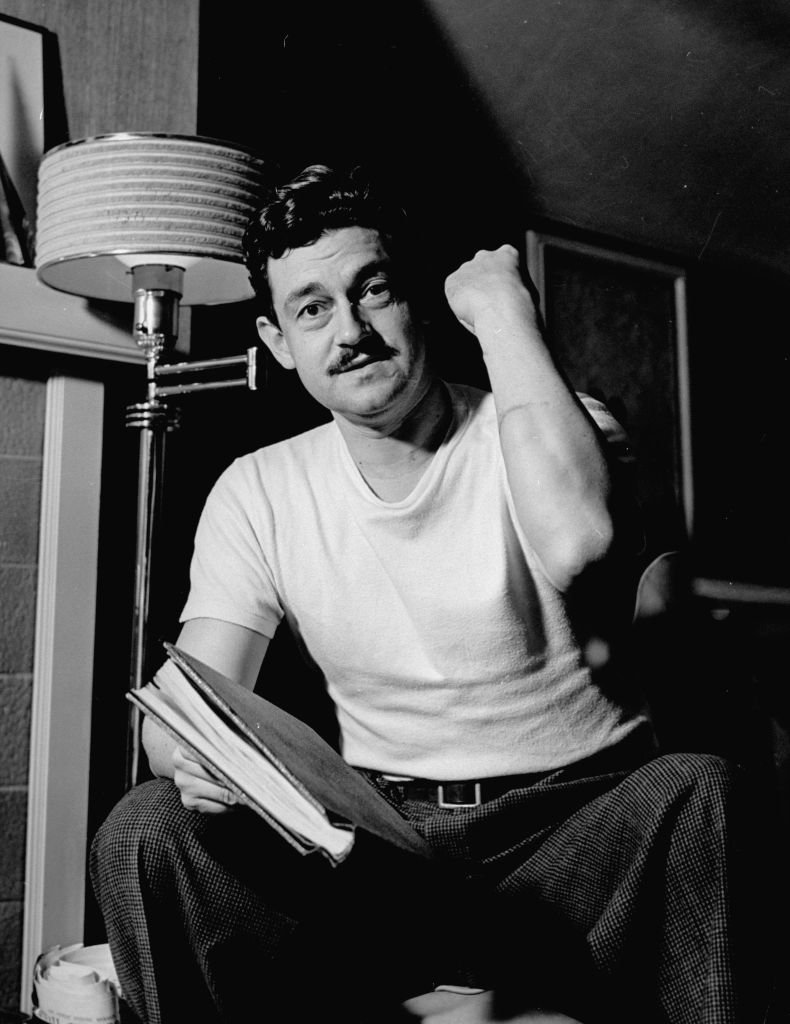 White T-shirts at the time is also a sign of masculinity.  While a man can be called a gentleman, a man in a white T-shirt can be as tough as it can get, and is not someone to be trifled with. In the 50s and 60s, men would also wear a white T-shirt in a world filled with patriarchy to show their masculinity... a bit like Marlon Brando in A Streetcar Named Desire. 
Becoming a Unisex Garment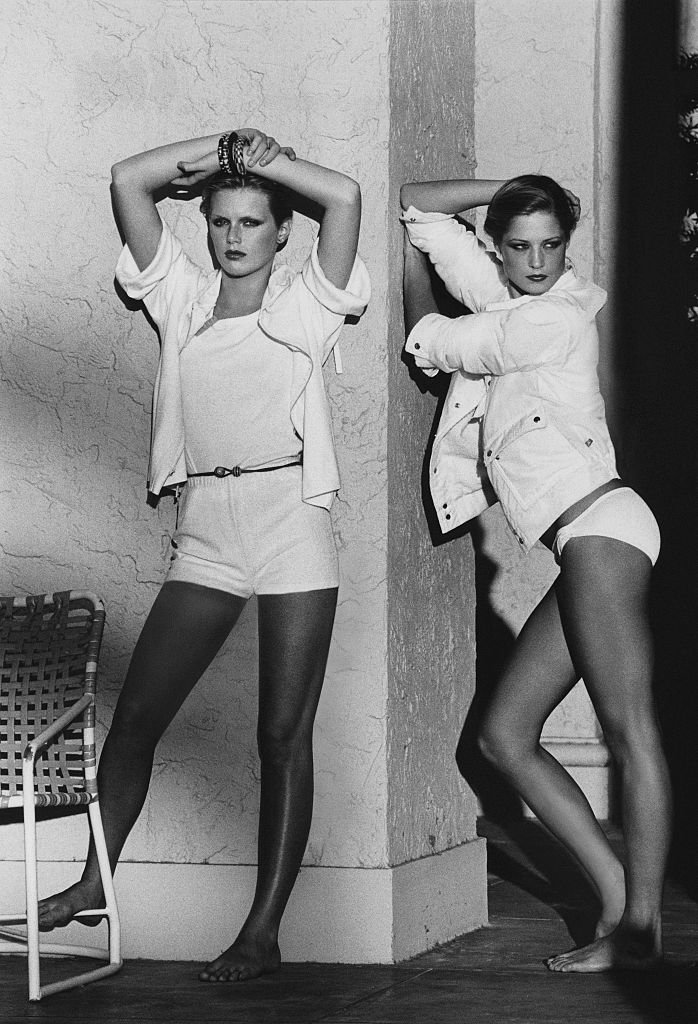 For a very long time, a white T-shirt is a garment for men, and it is seldom to see a woman wearing a white T-shirt. However, as time goes by, and as society progresses, garments were less defined by gender, and it became acceptable for a woman to wear a white T-shirt. While it might be possible to find a woman wearing a white T-shirt prior to the 70s and 80s, it is by no means a common sight. It was with the diverse cultural boom in the 80s that women started white T-shirts in casual settings. 
A Merry Go-round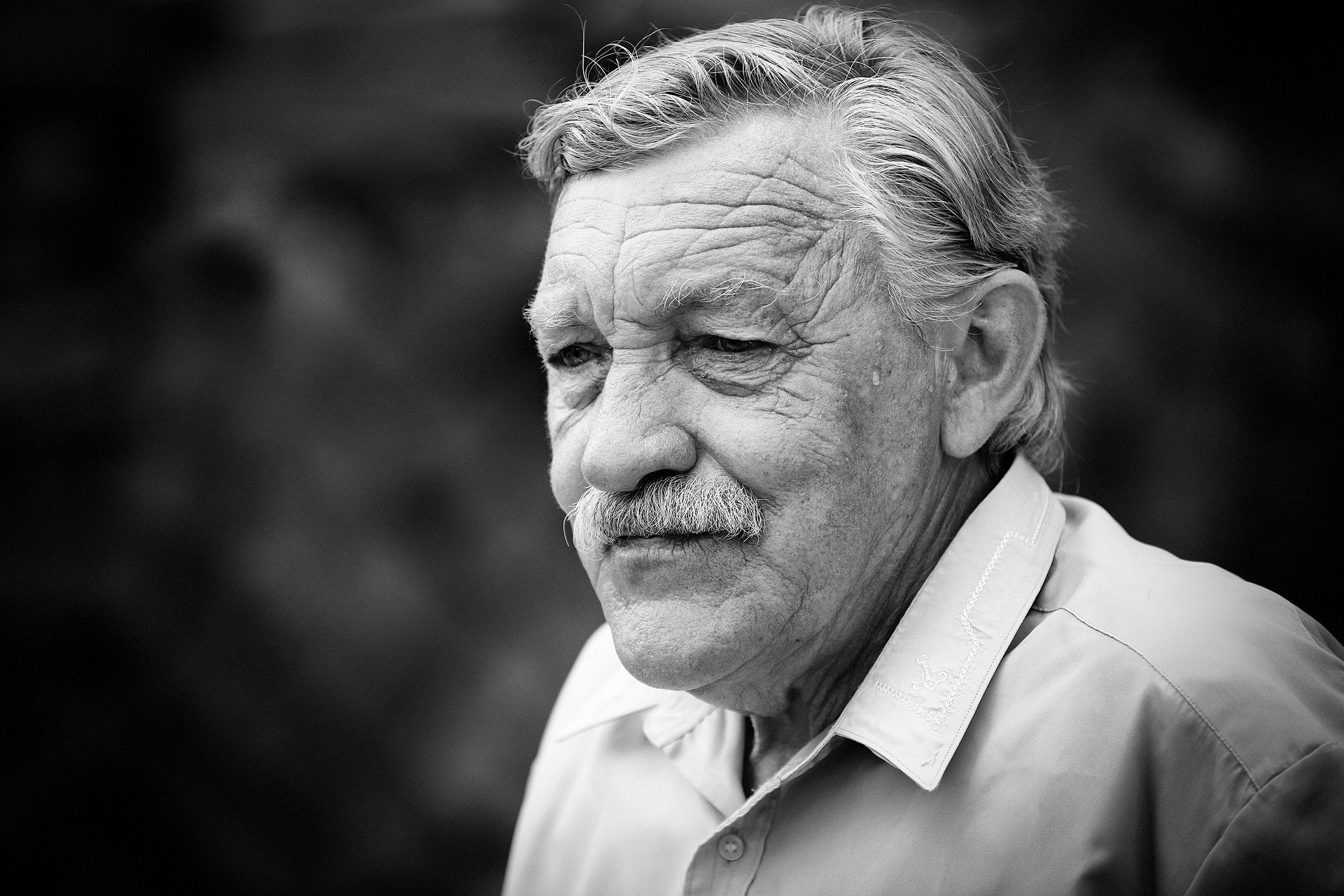 While white T-shirts found its place as casual wear in the world of fashion, in recent times, it found its way back to its root - as an undergarment. While it is possible to see people wearing white T-shirts on their own these days, there're also people who wear it as an undergarment, underneath a white shirt. In the beginning, it was introduced as an undergarment, then in the 50s, it became mainstream wear for the working-class men as a sign of masculinity. However, in recent times, it has found itself returning to its root, worn under shirts. 
The New Industrialization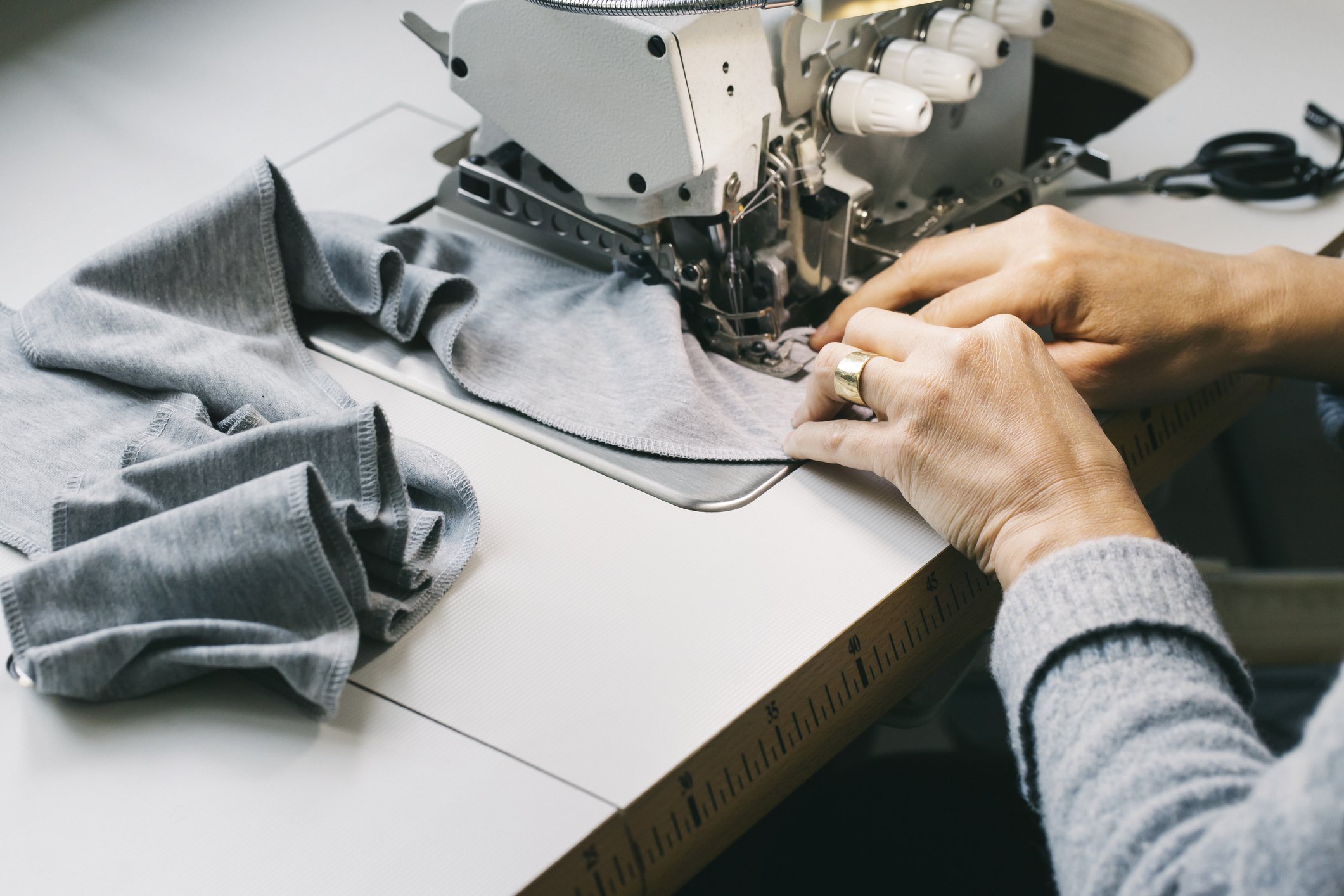 While industrialization brought forth the popularity of cotton T-shirts, modernization in recent decades brought a new life to the simple garment. It was a staple in the 90s' fashion, receiving designer treatments from designers like Karl Lagerfeld. Along with globalization in place and the fast-food fashion that came along with it, a simple garment like a white T-shirt became a simple and lucrative business. Not to mention the materials, as alternative materials were used in place of the traditional cotton. A 50% polyester and 50% cotton white T-shirt is becoming a common sight these days. 
Its Place in the Modern World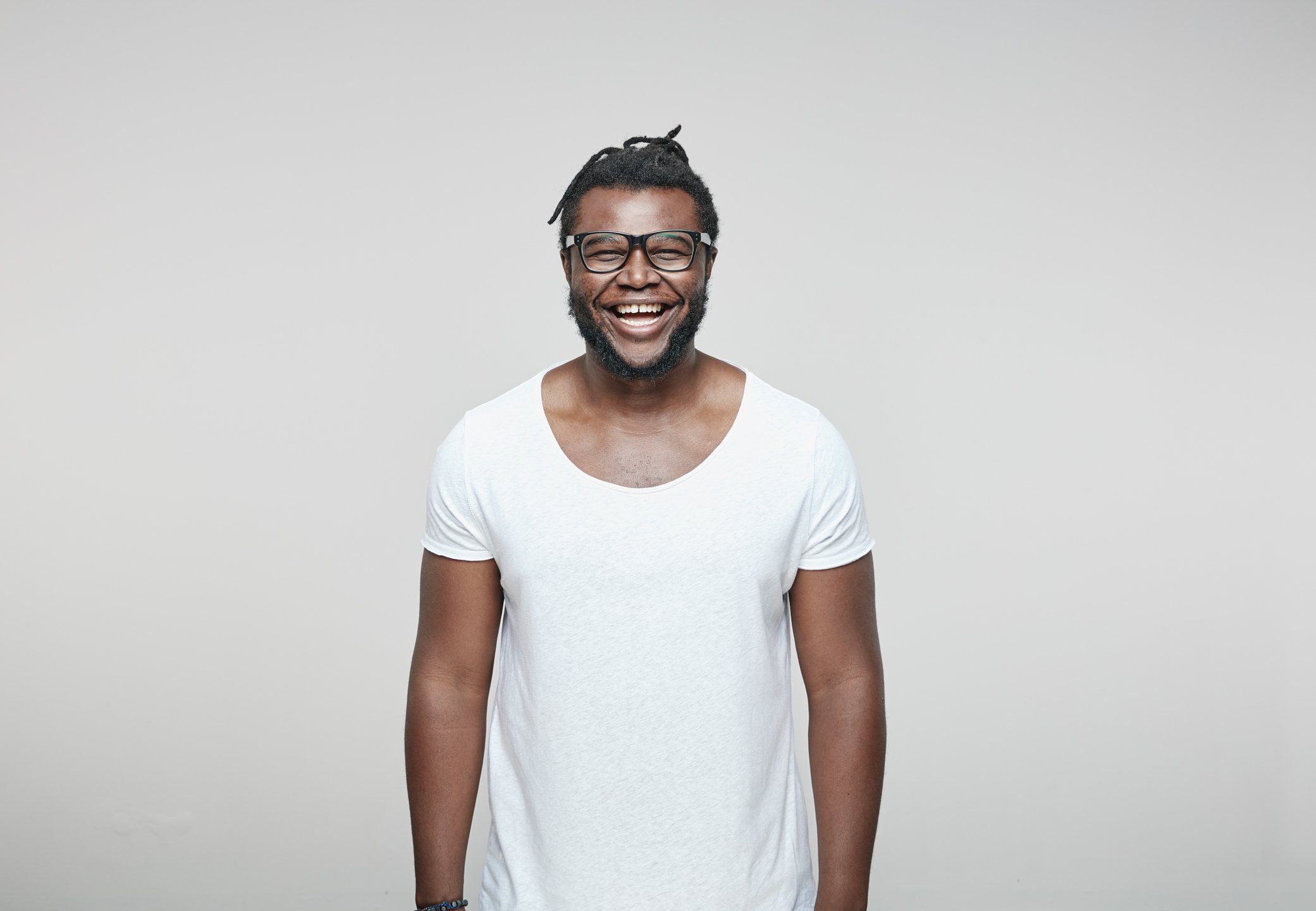 These days, white T-shirts have found itself in every wardrobe around the world - what's not to love about it? Simple and straightforward, along with the utilitarian nature, it managed to serve different purposes according to the occasion. Are you going out with friends? Why not a good old casual white T-shirt with denim jeans? Going to a job interview? A white T-shirt underneath a white shirt is the way to go. Really want to impress someone? What about Kanye West's $120 plain white T-shirt? 
Got a few white T-shirts lying in the wardrobe? Don't throw them away just yet! We hope that after the article, you learned more about the place of white T-shirts in history, as well as the fashion trend that came along with it. Enjoyed reading this? Why not share it with your friends and families? 
Source: Heroine, Sanvt, Google Arts and Culture