Meghan Markle's Budget-Friendly Looks
From a Hollywood celeb to being part of the British royal family, Meghan, Duchess of Sussex mastered the art of fashion for every occasion. If you would like to seek inspiration from her looks, look nowhere - we have compiled a list of her most affordable looks. 
Less is More - Sundress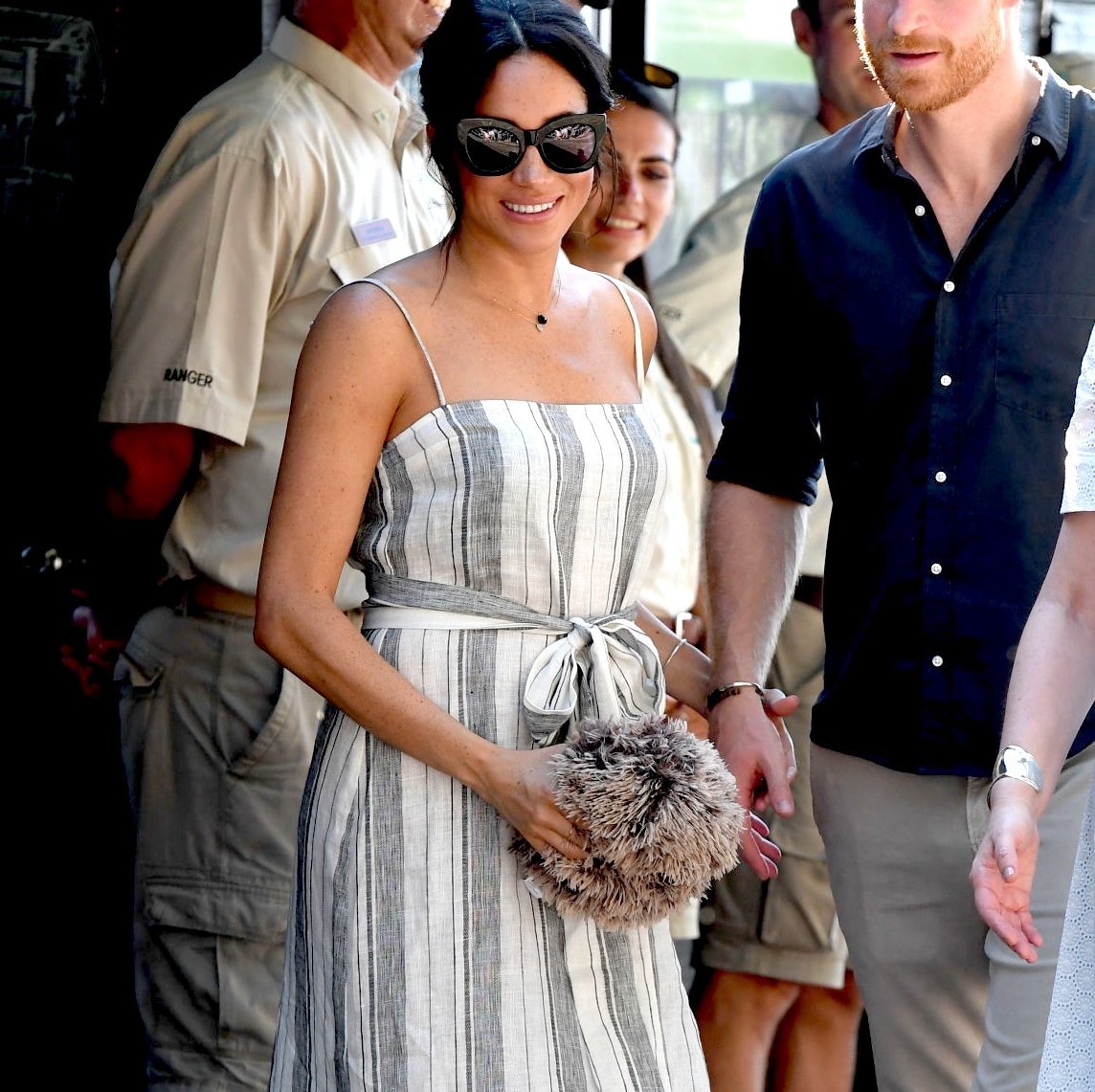 A trip to Australia and New Zealand? What better dress than a simple, elegant sundress? Meghan, the Duchess of Sussex decided to don a simple yet modest sundress on her first trip in a royal capacity to Australia and New Zealand. The dress was made by Reformation, where the dresses range between $100-$300 normally. 
Castañer Wedges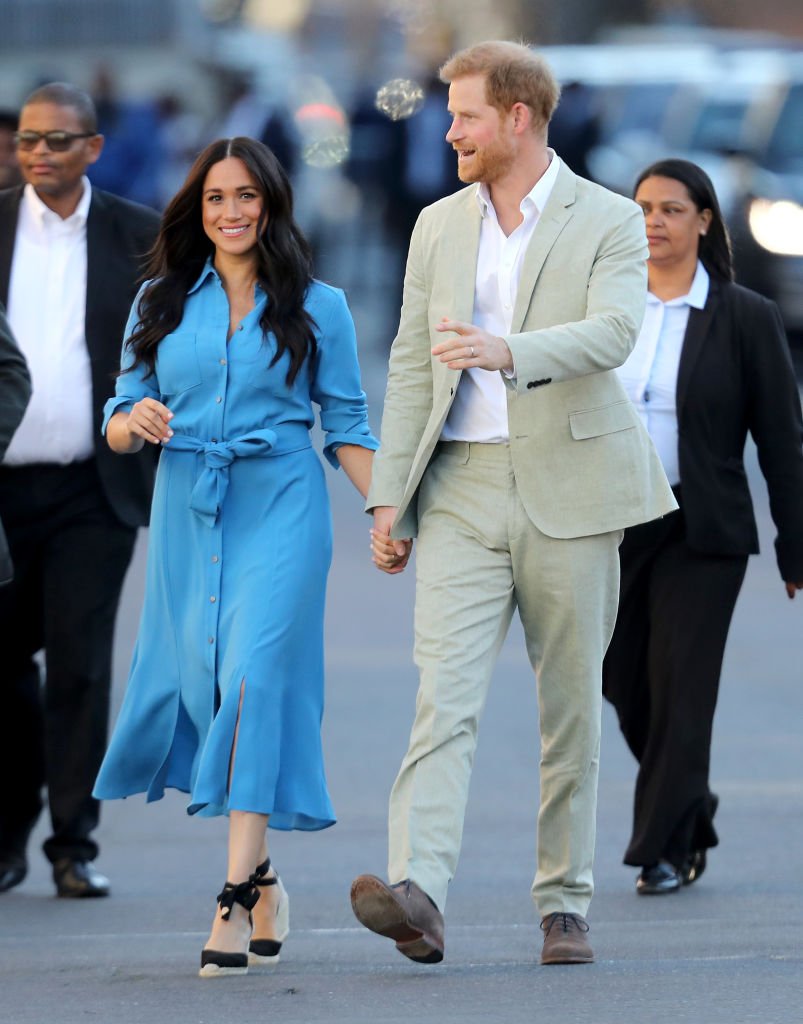 It surely gets hot in South Africa, therefore when it comes to footwear, the Duchess of Sussex decided to go for something lighter on her visit to South Africa - a pair of Castañer espadrilles. Light and elegant, with a touch of hot summer vibe, they are the perfect choice for a walk on a hot summer day. They're currently selling for $145 at the time of writing. 
Everlane Black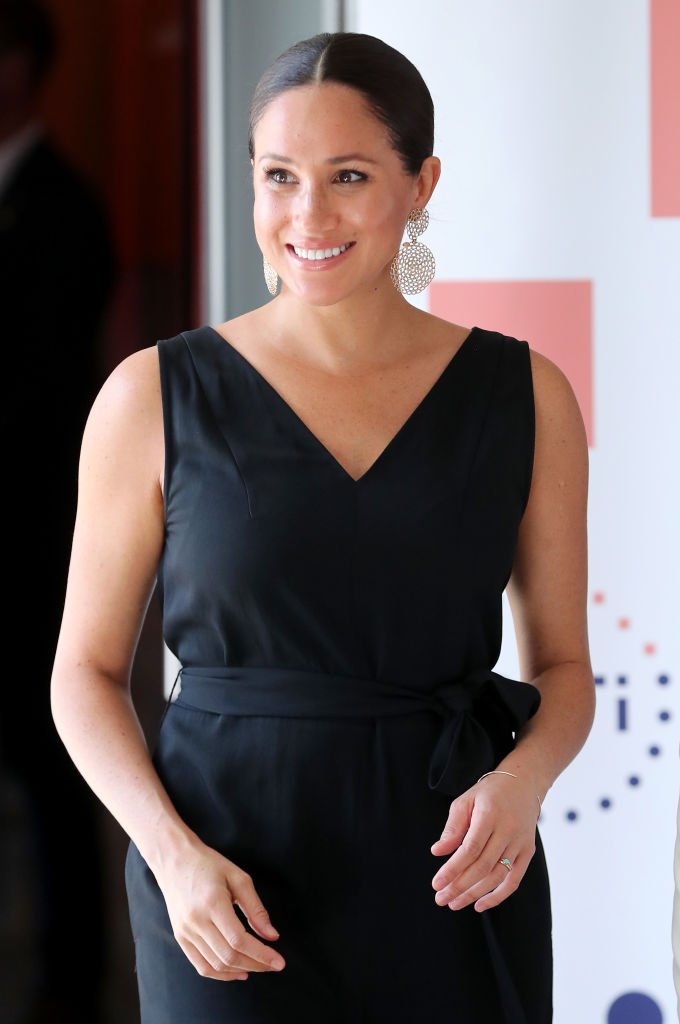 If you follow the news with Duchess of Sussex, you might notice some clothing that she wears on various occasions. One of which is a black jumpsuit from Everlane, which can be spotted on her tour to South Africa as well. While black might not be the best color of choice on a hot summer day, you can never go wrong with a black dress at an official event. The jumpsuits at Everlane normally sold for less than $100 - a great bargain for a classy look.
Madewell Denim Jacket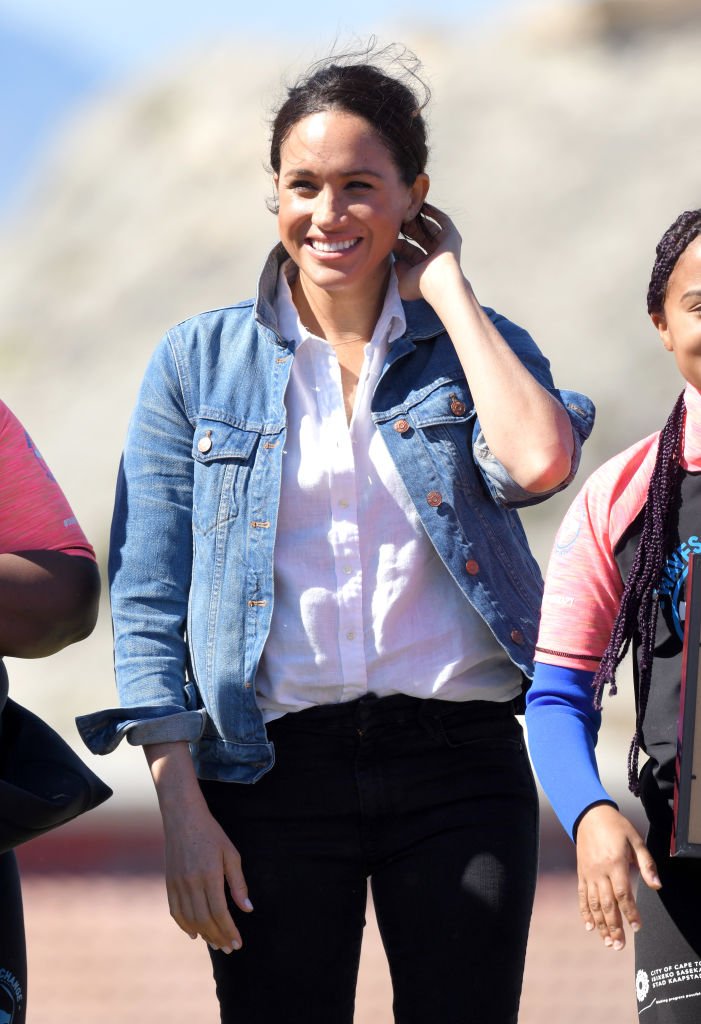 For the new generation of a long-serving monarchy, it is important to remind the public that they are progressing with the time. Therefore, apart from formal wears, you can often find the Duchess of Sussex wearing something more casual - a denim jacket, for example, something that represents her home country. Casual with a great cutting, the Madewell denim jacket she wore sells for $118. 
Madewell Tote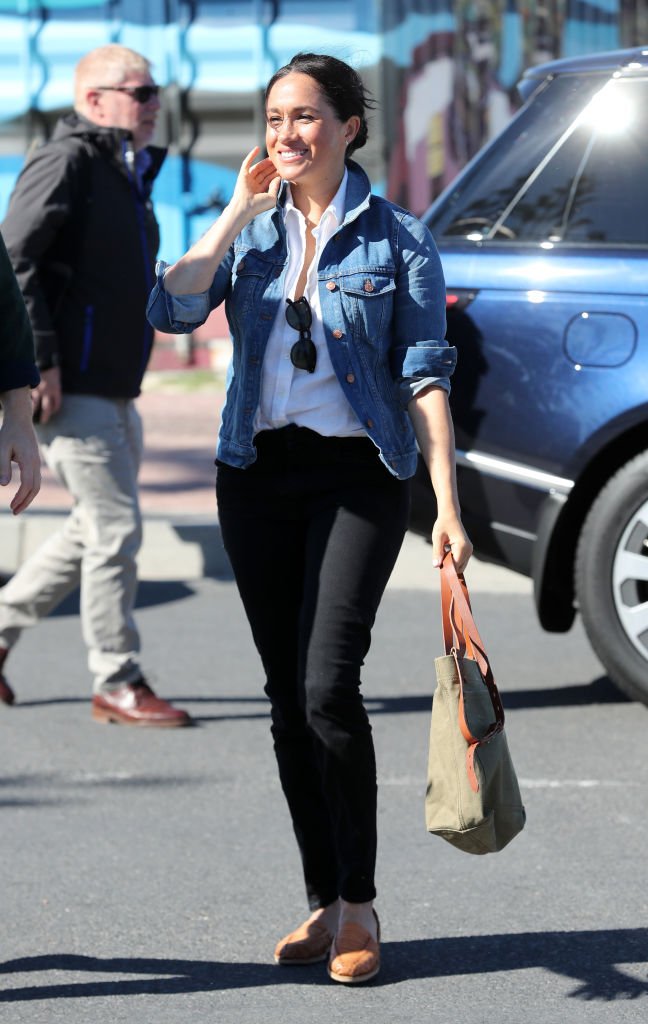 Another item from Madewell that she utilizes on her tour to South Africa is a classic olive tote bag. Along with her denim jacket, the olive tote creates a casual look for a stroll on a warm summer day, bringing out all that's good about the summer. And no worries, it isn't that pricy either, as you can get it for $78.
Sam Edelman Flats
While official events might call for a pair of high heels, it is much more comfortable to walk around on a pair on flats. For the Duchess of Sussex, that was her choice on the same trip to South Africa - an earthly colored Sam Edelman flats was a great compliment to her dress. Their flats generally runs between $100-$200. 
Trench Coat Dress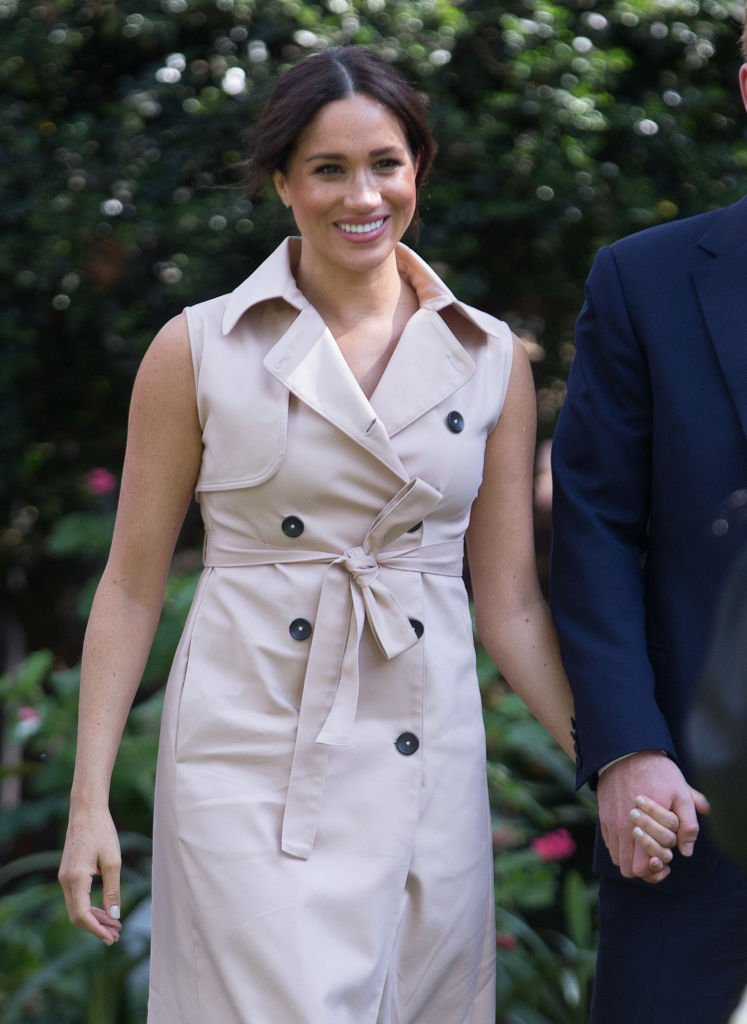 Trench Coat has been a staple in fashion for decades, and for a good reason - the wide collar speaks for itself. However, as time goes by, renovations also took place. Again, on her tour to South Africa, this trench coat dress is among the attire she donned whilst attending official events. Made by Banana Republic, this is an affordable way to recreate that exciting yet classic look, for just $139. 
Aritzia Babaton Maxwell Dress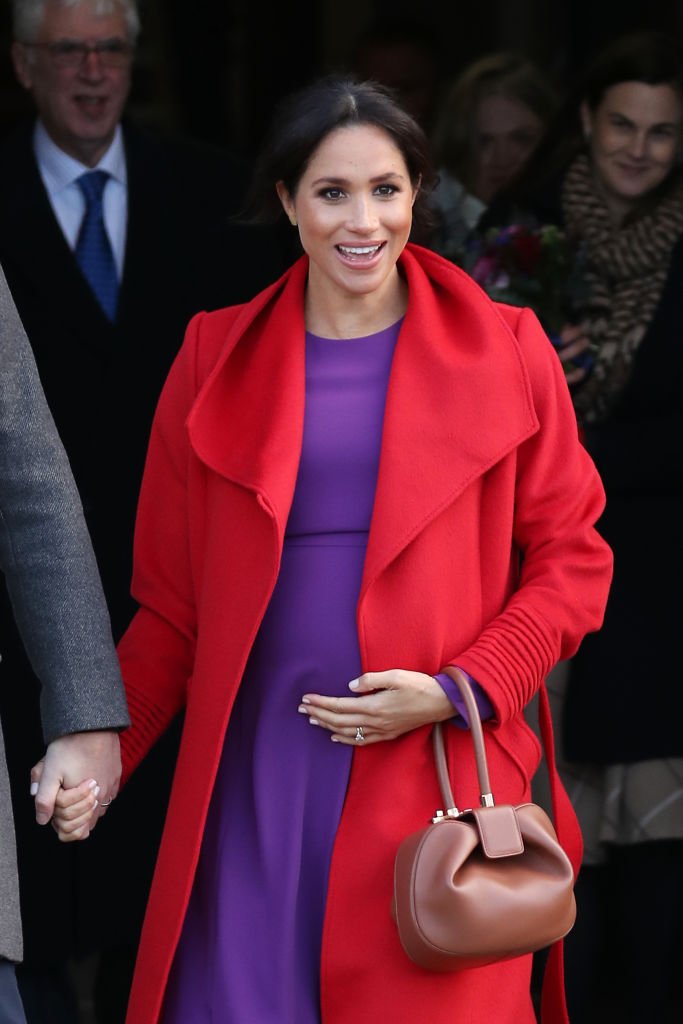 Another affordable yet classic look donned by the Duchess of Sussex is an Aritzia Babaton Maxwell Dress - extremely elegant and modest, but still stands out with the purple color. Can you guess how much it cost? A mere $50! Unfortunately the dress has been sold out since then, but that should give you some inspiration if you're looking for that elegant look on a budget. 
Mayamiko's 'Dalitso Maxi Wrap Dress'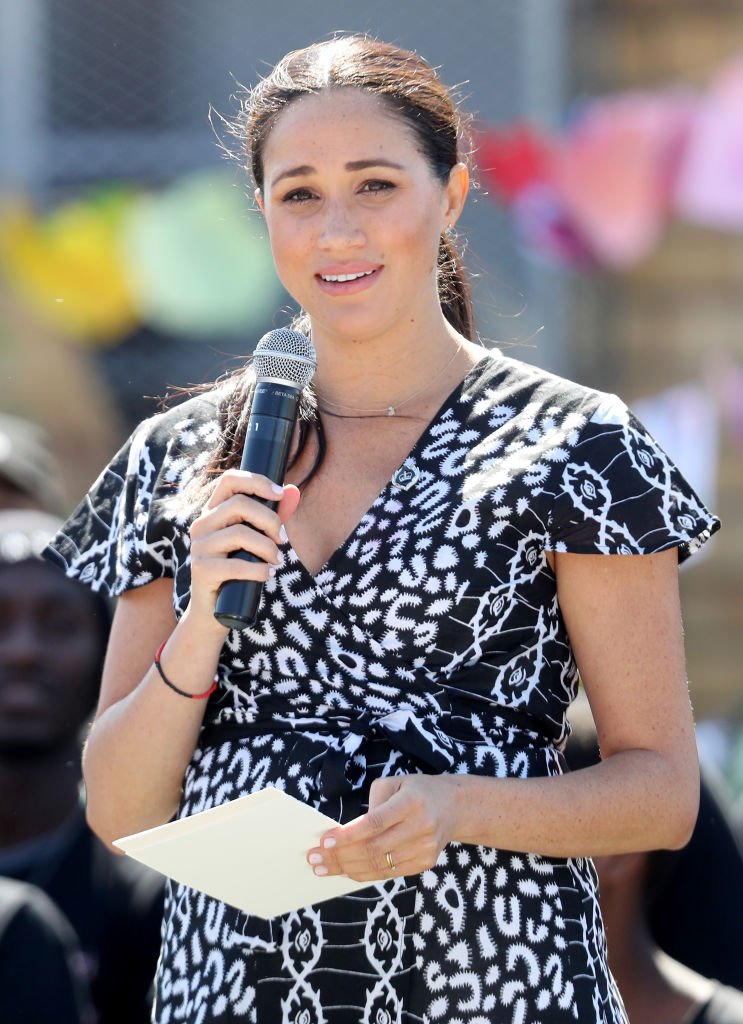 When in Rome, do as the Romans do. Though the dress wasn't made in South Africa, but in Malawi, north-east of South Africa. This is one of the dresses the Duchess of Sussex wears on her tour to South Africa. The dress was made by Mayamiko, a fashion brand from Malawi, and their dresses normally run below $200. 
Everlane The Day Market Tote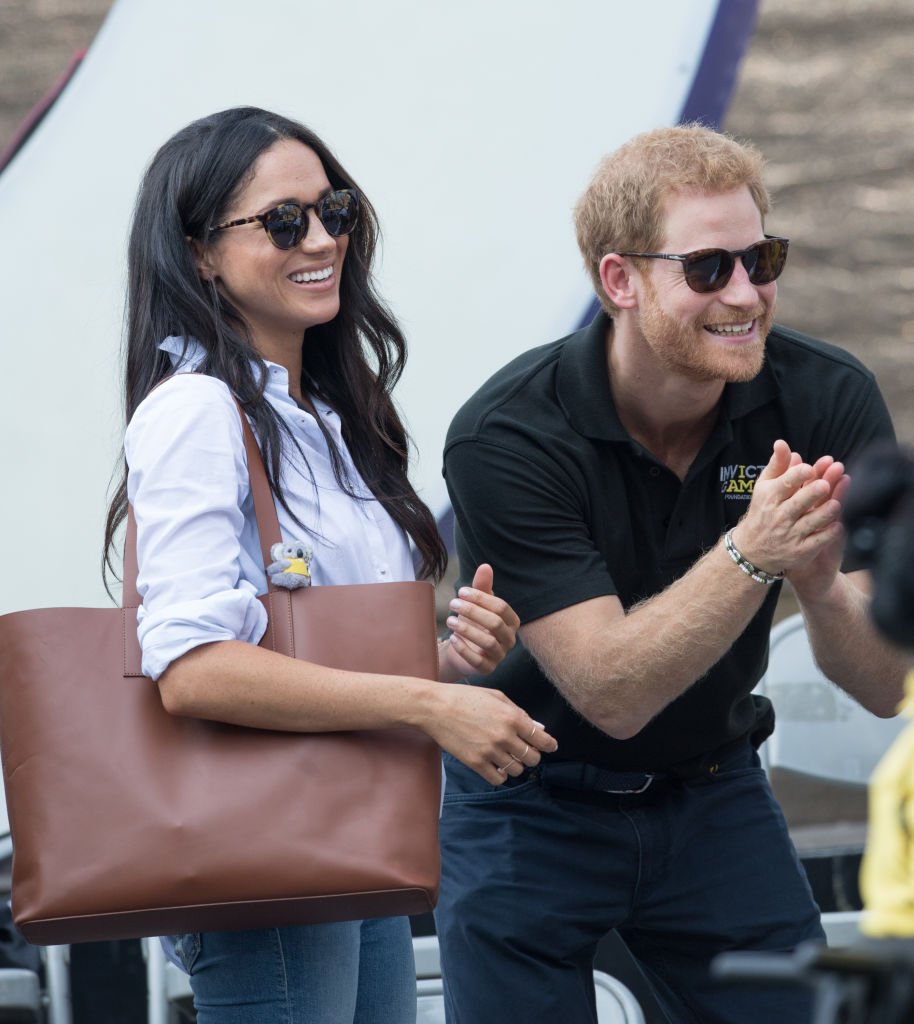 You can never go wrong with a classic brown tote with a pair of denim jeans. If you're looking for a bag or tote to go along with your causal jean look, an Everlane The Day Market tote would be a perfect choice for you, as illustrated by the Duchess of Sussex here. Again, made by Everlane, the spacious tote is selling for $180 at the time of writing. 
Minimalist Sneakers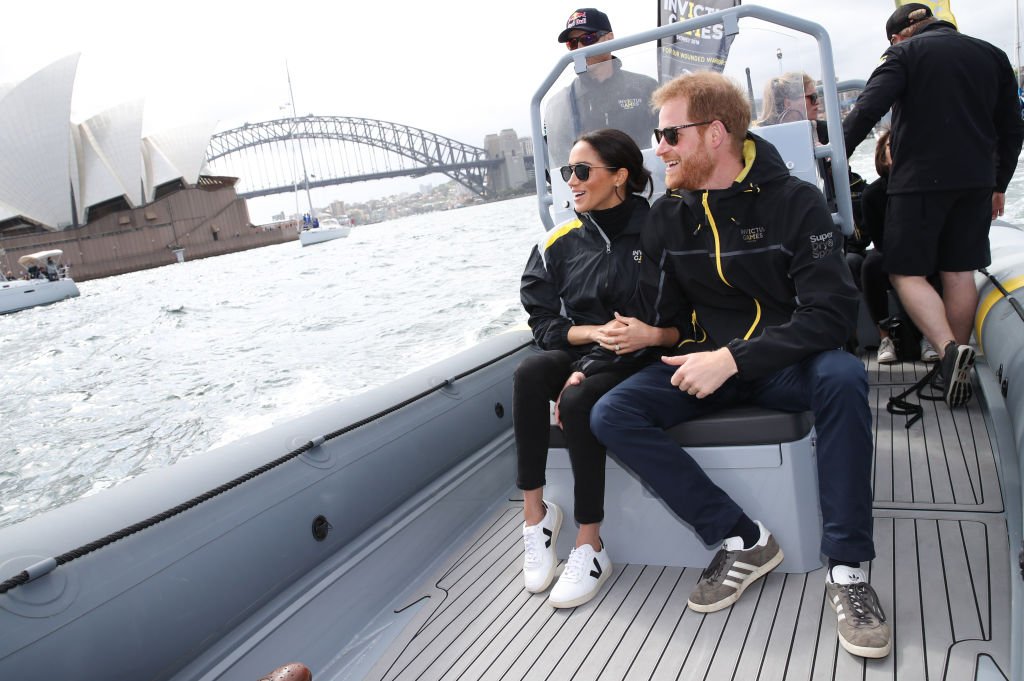 Another staple in casual fashion - sneakers. While sneakers can be fancy, for a royal family member that's a no-no. Therefore, a pair of simple, minimalistic sneakers is the way to go. Here the Duchess of Sussex can be seen wearing a pair of Veja sneakers, at the price of $120. 
Aritzia Baraton Lawson Trench Coat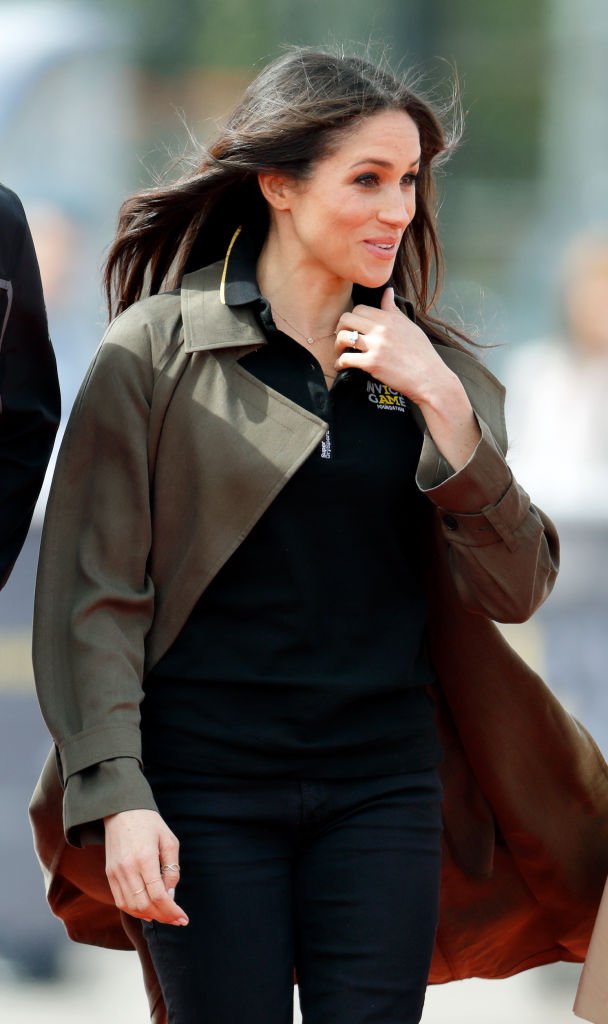 On the same tour to Australia, the Duchess of Sussex had a a bit of mix-and-match with her wardrobe by donning a timeless trench coat with her casual attire. The trench coat was made by Aritzia, an olive trench coat with a minimalist design. Without the buttons and excessive storm flaps, it has a very sleek look that goes great with other clothes. It is selling for $248 at the time of writing. 
Serena Williams Blazer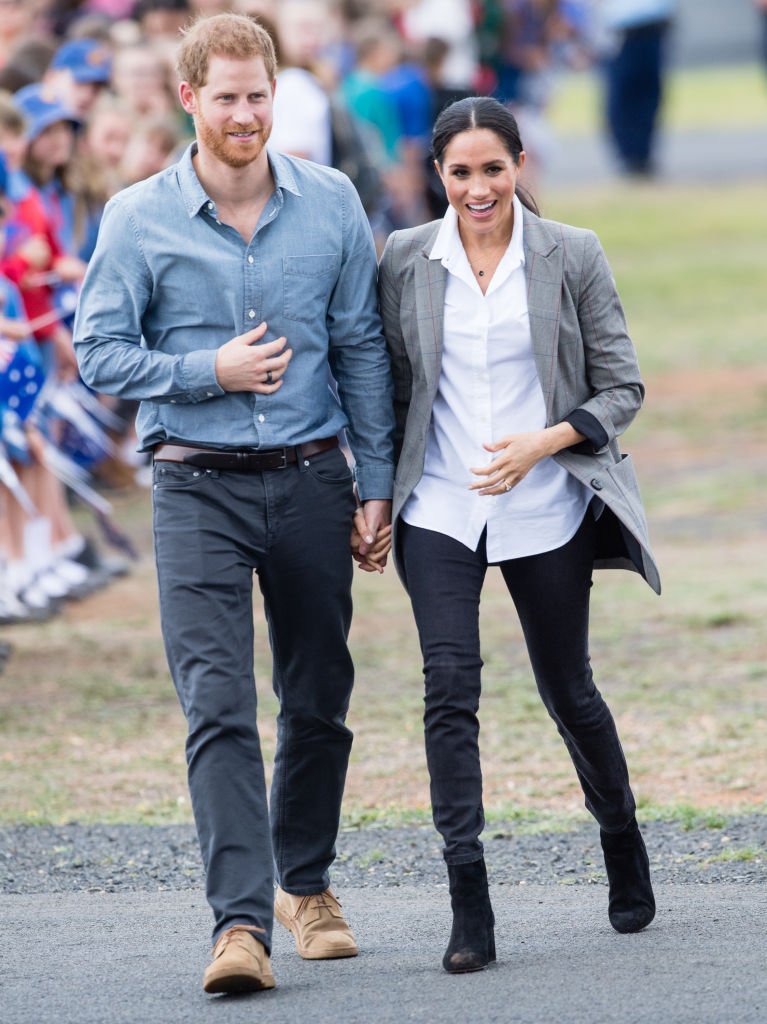 While it might appear as a normal blazer at first sight, it actually has an interesting background to it - it was made by Serena Williams' clothing brand. Yes, the tennis star Serena Williams. The classy, slightly over-sized blazer was worn by the Duchess of Sussex on her trip to Australia, and it was selling for $145. Normally, the outerwear at Serena Williams cost between $100-$200. 
Club Monaco Dress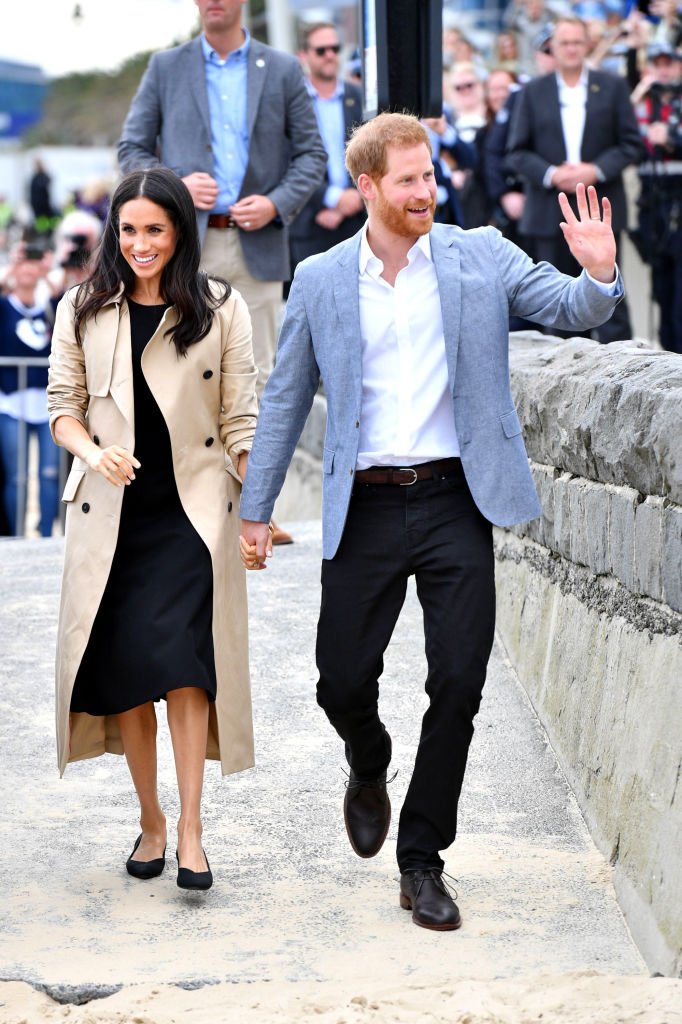 Another black dress on this list - because why not, as black is a timeless color, and with the appropriate fitting, it never gets old. This time, the Duchess of Sussex was donning a Club Monaco pleat detail knit dress. Simple and elegant, that's always the way to go. The dress is selling for $160 at the time of writing. 
Here are some of the affordable fashion choices donned by the Duchess of Sussex. What do you think of them? Do you think they look great? What's your favorite among these affordable clothing? If you enjoyed reading this, why not share it with your friends and family?
Source: Pop Sugar, Bustle, Marie Claire, The Budget Babe, Vogue, The Oprah Magazine, Livingly