People Who Had an Unlucky Day
Everyone has felt like they just cannot catch a break. There are plenty of circumstances where you think that the universe is against you, like when pigeon poop falls on your shoulder. Have you ever dropped a pizza right when taking it out of the oven? Have you ever gotten a box of Lucky Charms without any marshmallows? Let's discover more of the funniest unlucky occurrences!
THE FALLEN TREE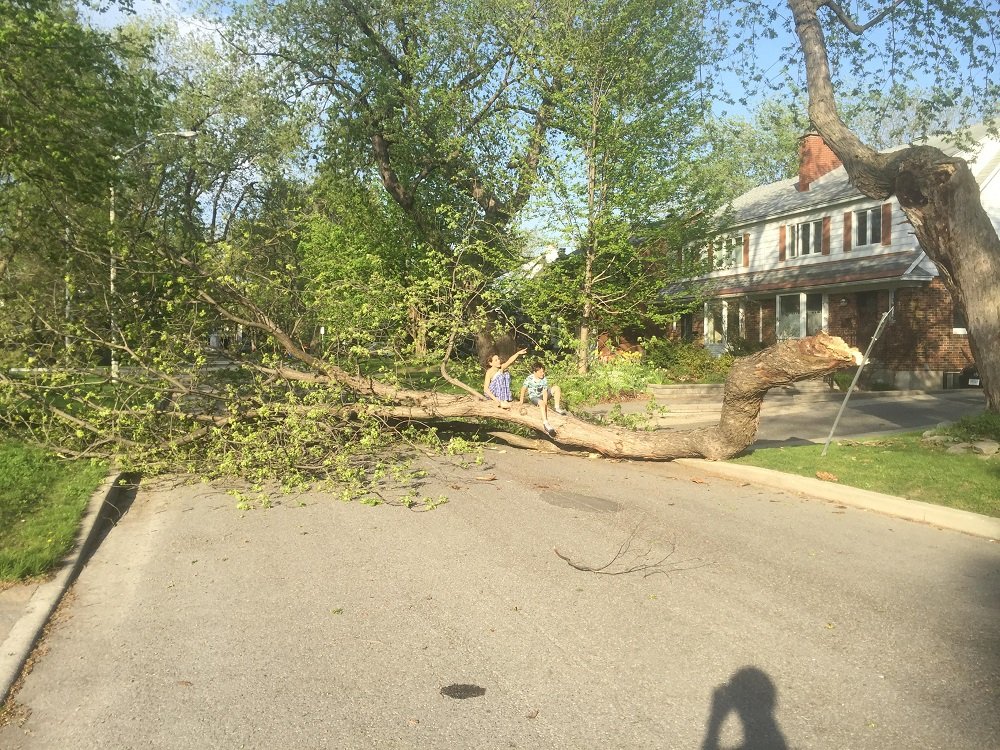 It's horrible when nature ends up damaging your property, but it can happen. These people were actually lucky that the tree only fell on the street and not on something. In any case, Redditor hunngryhippo uploaded this picture and wrote, "I guess I can't park in my driveway today." Well, it can always be worse.
OPENING A CAN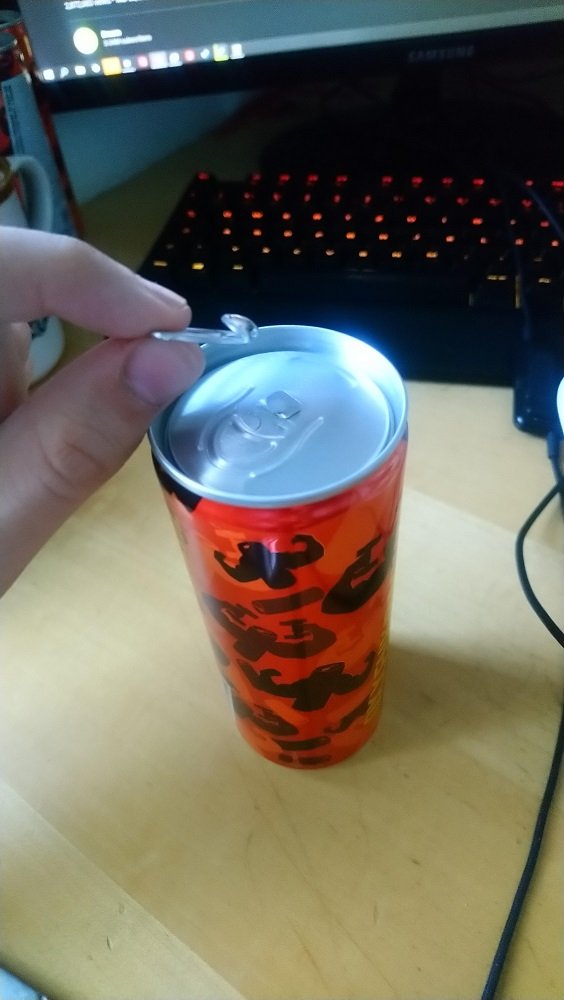 This is just one of the worst mild things that can happen to you. If the tap of the can falls off, you're going to have to look for a knife or something to open it. It can actually be dangerous in the end. However, luck was not on this person's side, or maybe, it was a sign from the universe that they should not be drinking soda.
THE CLAW MACHINE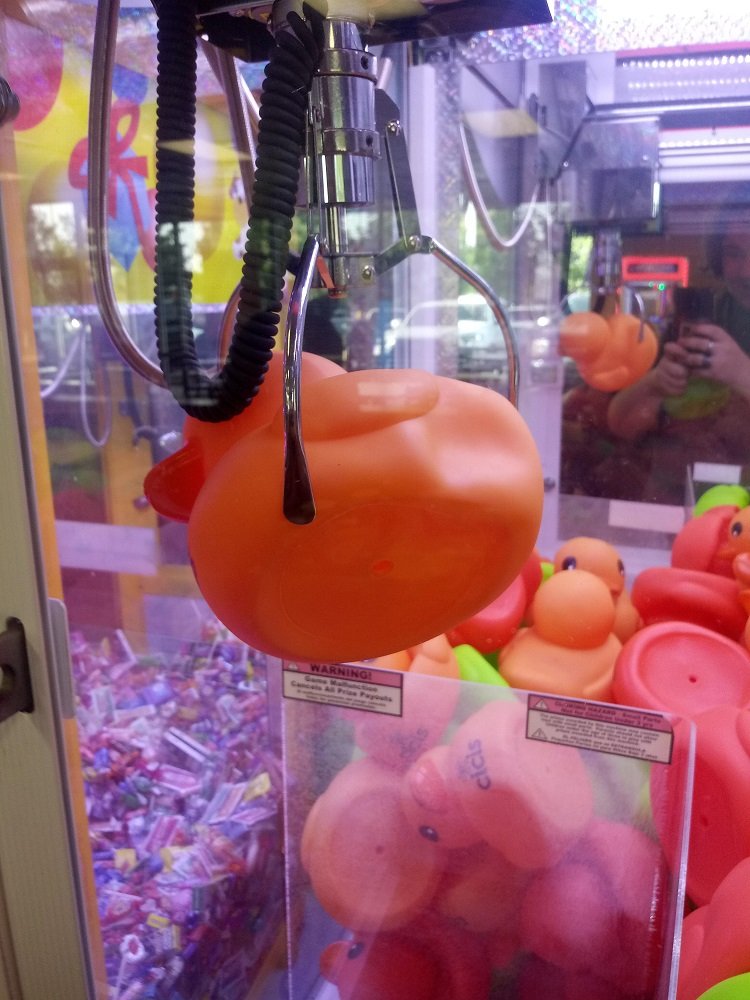 Everyone that has ever attended a fairy has also played one of these games. The machine is designed for you to fail almost all the time. However, can you imagine actually grabbing one of the toys and it getting stuck right above the slot? Redditor Toys_Not_Included uploaded the image and wrote, "An unlucky birthday at Cicis pizza."
NOT ENOUGH WRAPPING PAPER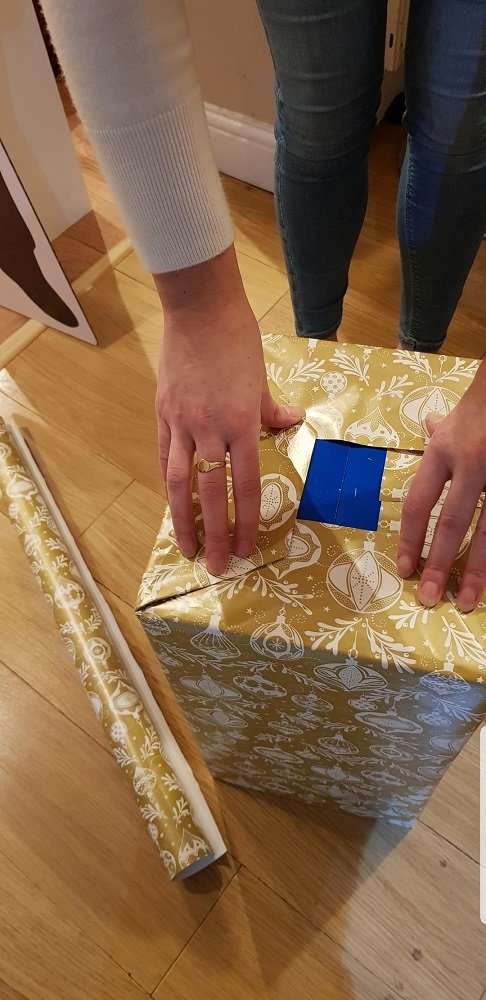 There are people out there that love giving presents so much that they have become wrapping experts. Some might even have drawers full of the stuff for any time. However, this is one of the worst, silly things that can happen. It's just a slight miscalculation, but it has ruined the entire job. Now, you have to add some sort of patch on top or leave it like that.
BROKEN KEY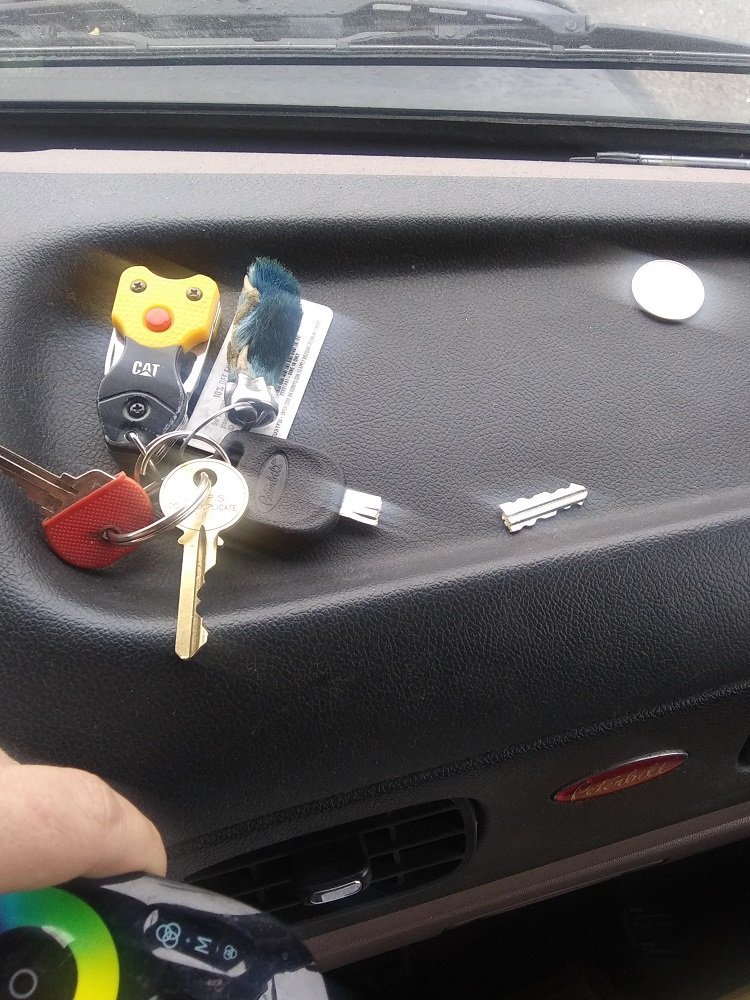 Unfortunately, it's not uncommon for keys to break. However, it's even worse when it's car keys. Those are so difficult to replace. Redditor Monteagle_Moonrunner added this image and wrote, "My only copy of my key, I get to wait all day to get another one." That's just a huge amount of unluckiness that ruins your whole day.
THE ROW OF CHIPS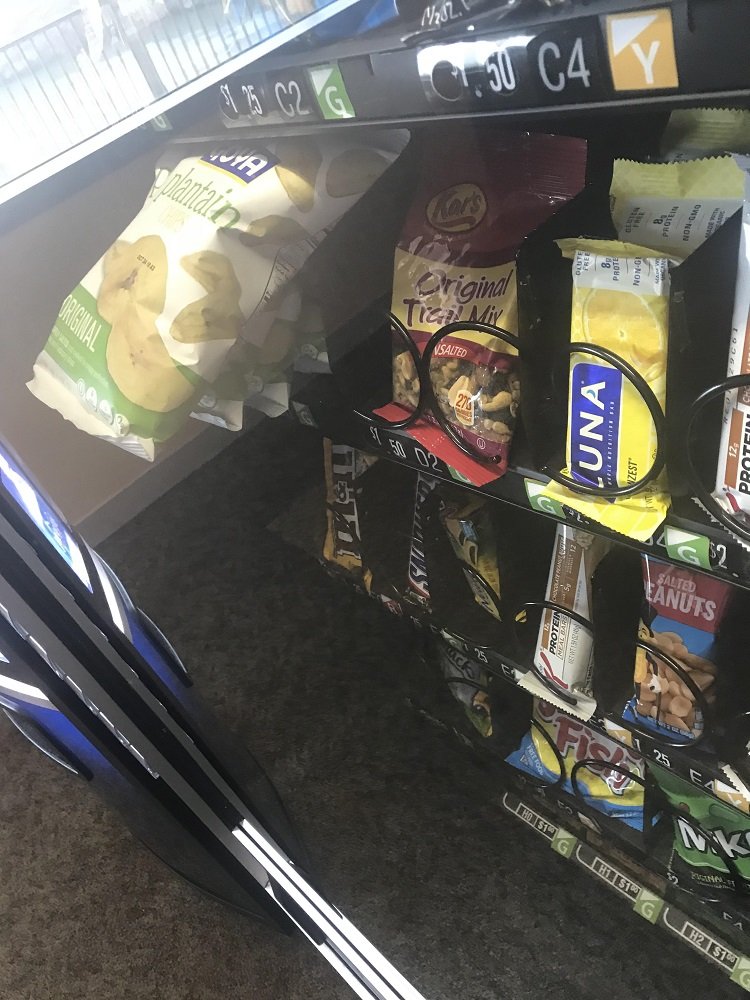 You might have seen a machine that somehow didn't drop an item, and normally, if you buy a second similar product, both will fall off. However, it looks like this machine was not willing to give anyone their chips. Whoever wanted a tasty snack that day was just out of luck. And it looks like other people were also pretty hapless.
CAREFUL WITH THE DRYER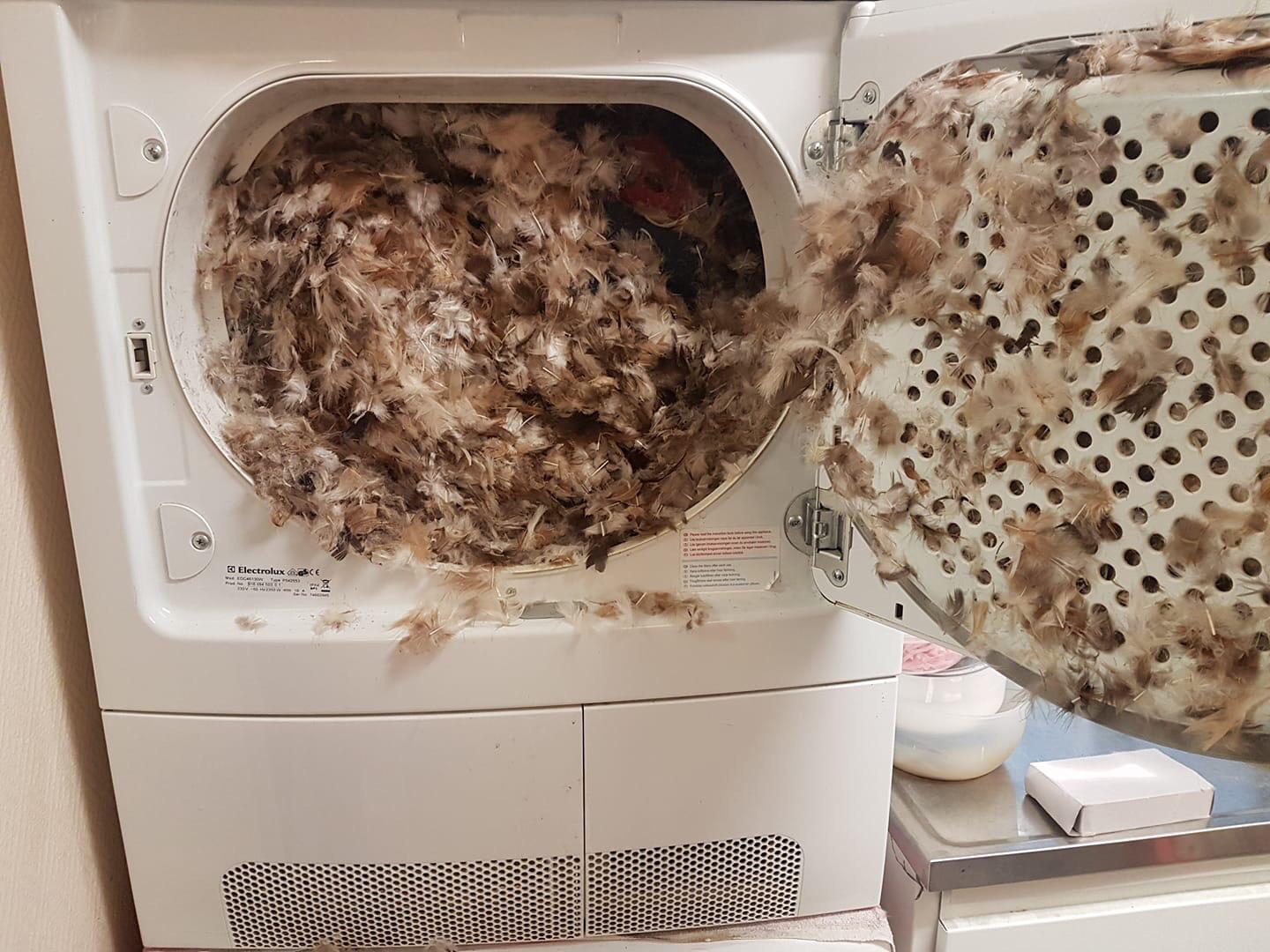 While washing machines and dryers are some of the best inventions of humankind, you have to be careful. You can't just put anything in there and expect it to work. Sadly, Redditor --beastie-- placed his pillow in the dryer and it exploded. It's a shame too because pillows made with feathers can be pretty pricey.
DROPPING THE PIZZA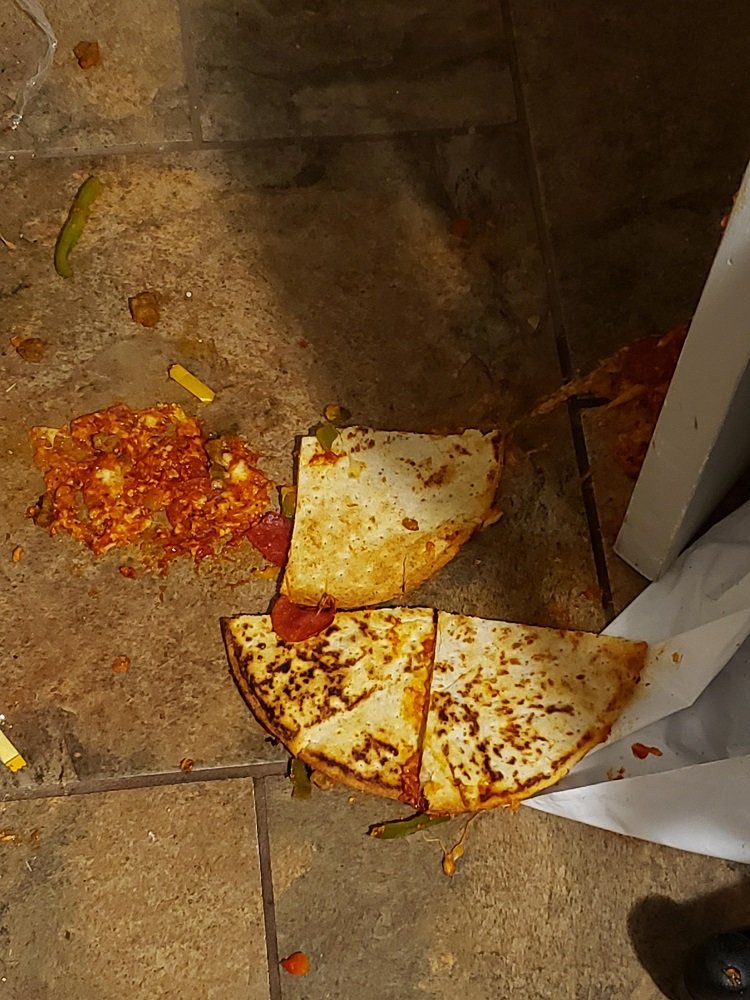 Luck was not on this person's side that day. Redditor djsubstorm uploaded this image and added, "Ate nothing at all today (11 pm), all I wanted was some pizza. Guess what's NOT for dinner tonight." This can happen to anyone on any given day, but it's even worse when you're really hungry and tired. That person might have just eaten a cookie and gone to sleep.
THE BURNT TRASHCAN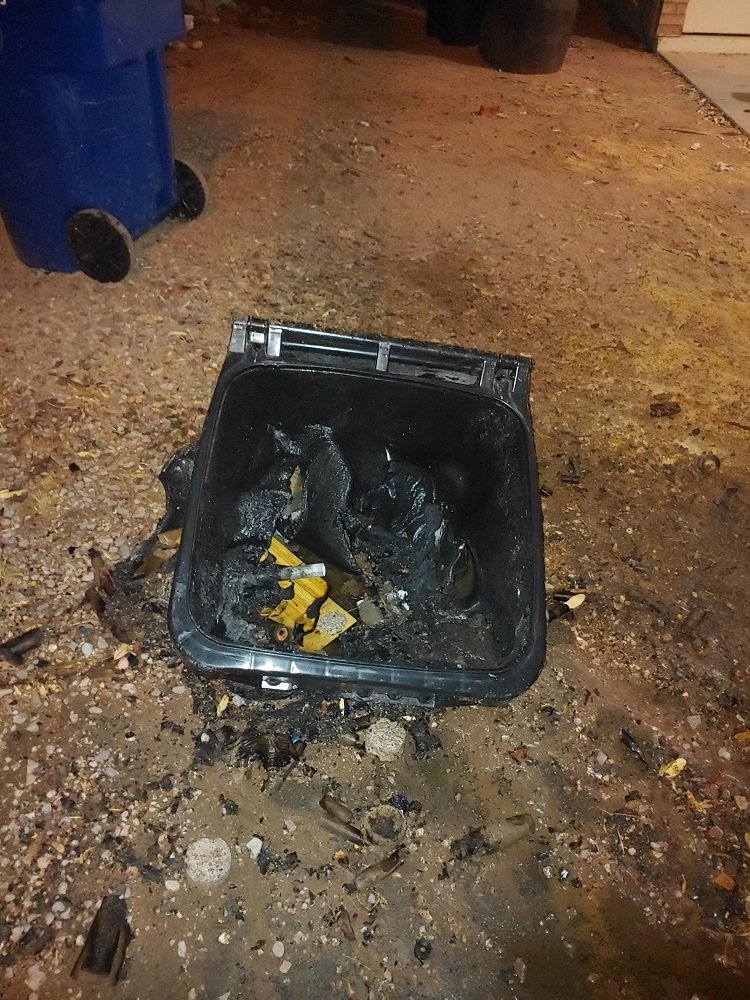 If you think that fireworks are completely safe, think again. The fact is that you have to be careful with anything that involves fire. Redditor bill1nfamou5 uploaded this picture and wrote, "Guess I didn't put the fireworks out as well as I thought." 
FLOODED COMPUTER
This picture might be a warning to everyone that leaves their PC on the floor. Redditor ellieniebergall discovered that his house had flooded, and unfortunately, his system suffered. The user wrote, "My computer was victim to my house flood today." It's definitely better to just place it on top of the desk, even if it looks pretty ugly.
MELTED OFF?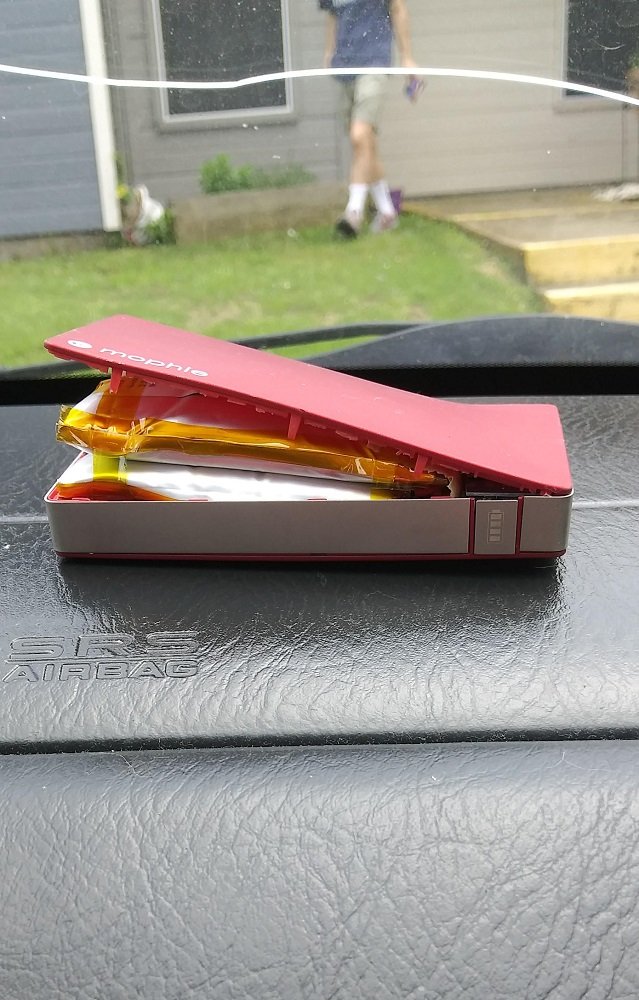 Redditor swtogirl uploaded this image and wrote, "I left my portable charger in my hot car." Well, it must have been insanely hot that day for that to happen. Those gadgets are not supposed to be that fragile, but it goes to show how warm a car can get. Therefore, never leave anything important in there unless it's under shade.
NO MARSHMALLOWS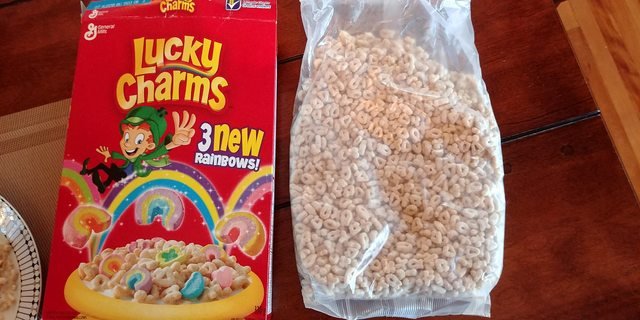 One of the best parts of Lucky Charms is the marshmallows. They are the charming part! However, it looks like someone at the factory made a huge mistake, or the machines tripped for several bags. Anyway, Redditor nivijah uploaded this picture and wrote, "I got no lucky charms in my Lucky Charms cereals."
A LOT OF PEPPER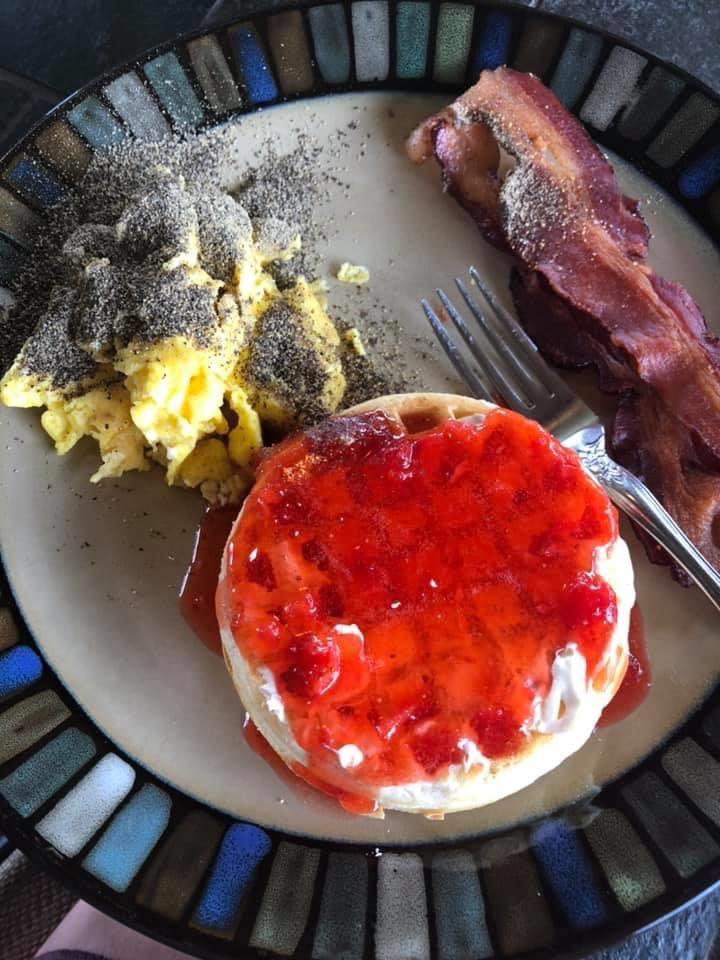 This might have happened to you before because it's a simple mistake. Redditor jamieboy05 uploaded this image and added, "Wasn't quite what I had in mind..." Obviously, they just wanted a little pepper on their scrambled eggs, but the screw on the stopper might have been loose. It can happen with salt as well. Therefore, make sure to screw properly after refilling.
BROKEN MIRROR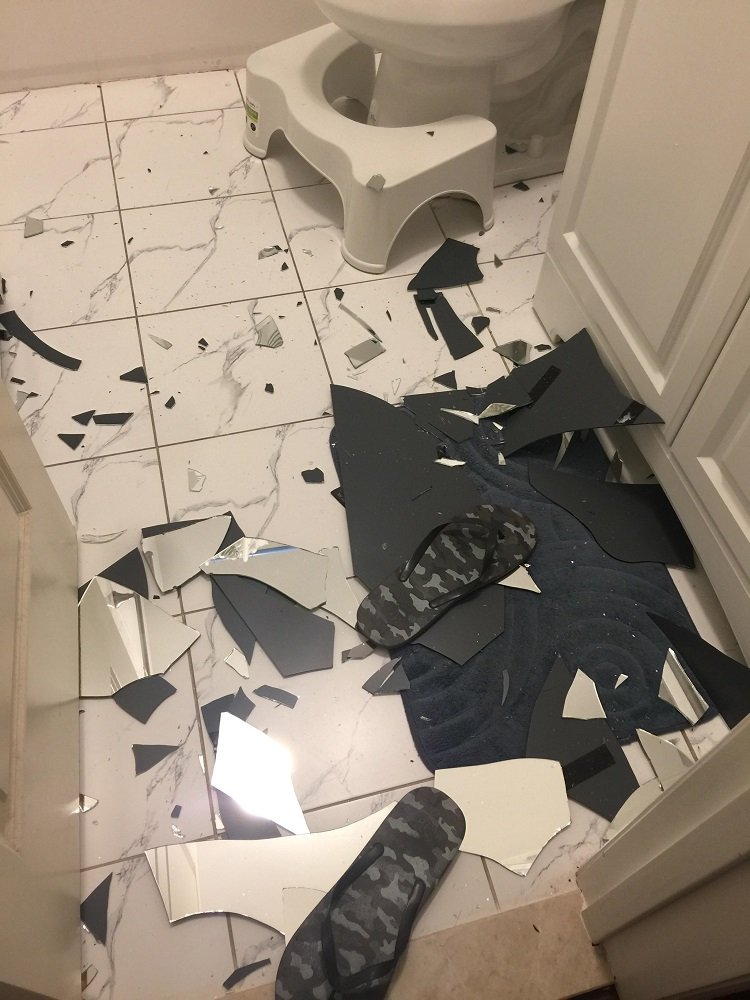 In many cultures around the world, a broken mirror is a sign of bad luck just by itself. However, Redditor Nezuko-chan- explained that this one just fell off on its own. Was that just bad luck or something paranormal? Either way, you best check that all the mirrors at home are properly secured to the walls.
RUINED GARAGE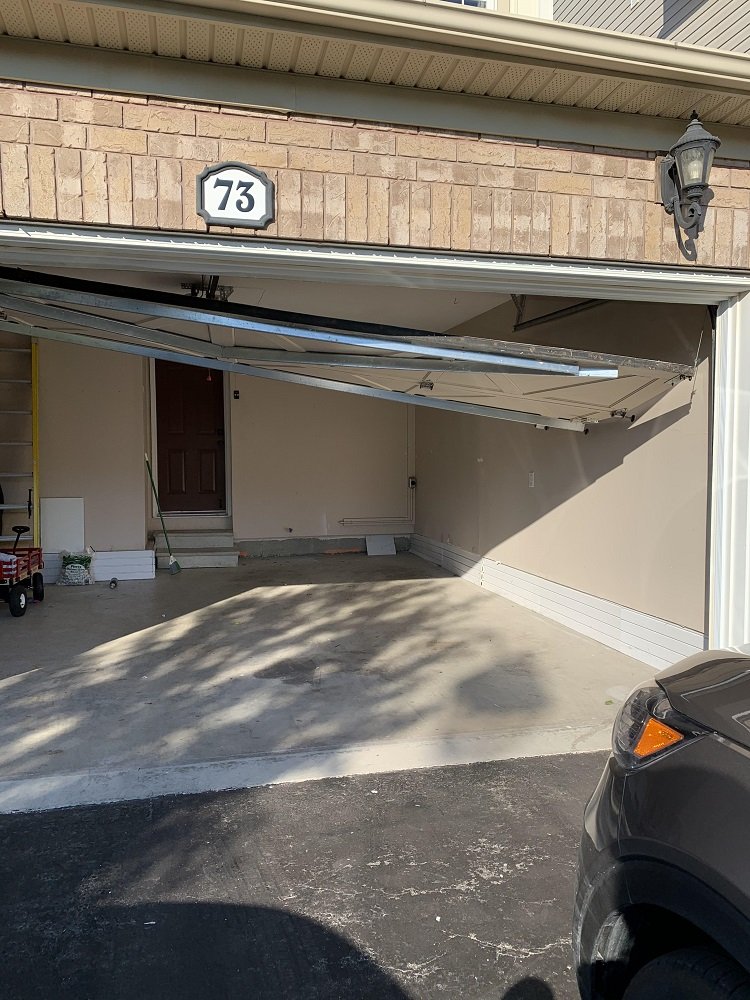 Redditor Kgcampbell uploaded this image of their garage and explained, "My husband spent a $300 and a week re-painting our garage two weeks ago. This happened last night." So, all their work was ruined. It's almost like karma waits until people plan something to mess with them. It's hilarious, but that's a considerable amount of money.
Although no one would want to be in these mildly infuriating situations, they are all pretty hilarious. Let us know which one was the worst. If you liked this article, share it with your friends that need a reminder that their lives are not so bad. See you next time!
Source: Reddit/r/mildlyinfuriating/, Reddit/r/BadDay/, Reddit/r/Wellthatsucks/