Oldest Message In A Bottle Ever Found
Sending messages in a bottle is an age-old practice, but one that is quite shrouded in mystery. Not many people know the real reasons sailors and seafarers used to drop messages into the oceans. But one recent discovery not only shocked the world, but it also revealed the true purpose of these messages.
The Aquatic Post Office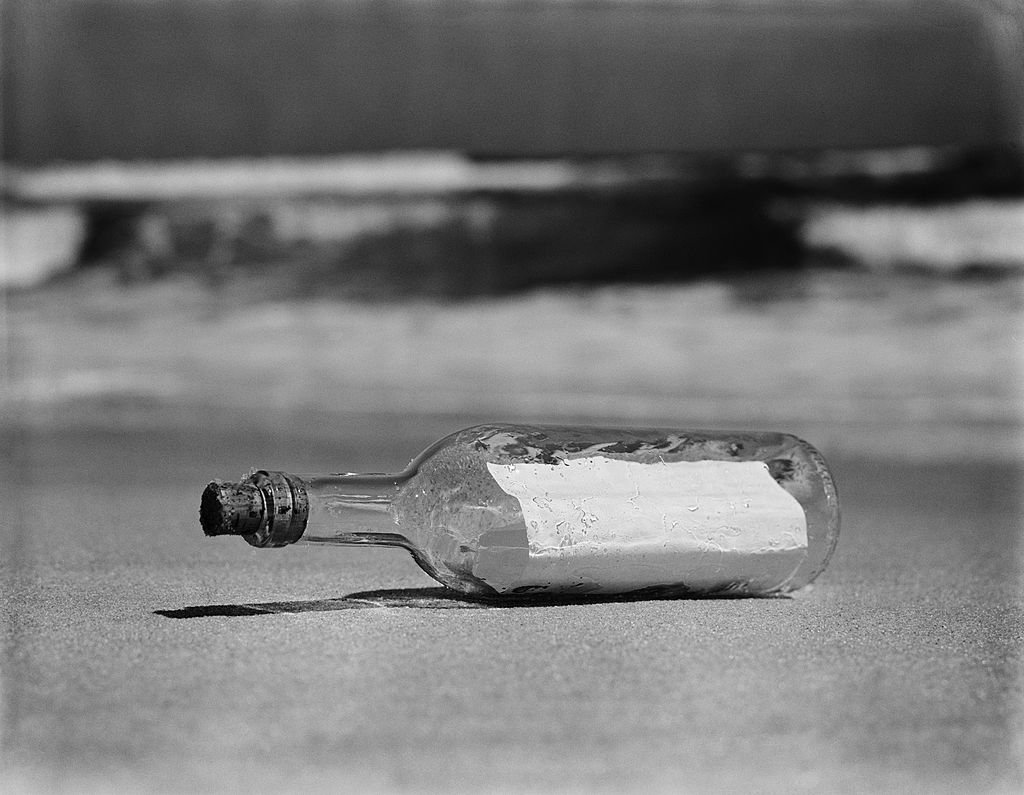 People have been dropping bottled messages in water for centuries. In fact, the practice has been recorded as far as 310 BC., and it was the Greek philosopher Theophrastus who first noted the experiment. But why would anyone think of doing such a thing? Was it really for communication purposes?
The Working Theory
Theophrastus was a clever man, and even he knew that the likelihood of establishing consistent communication via messages floating in bottles was not very realistic. But he had developed a theory which he desperately needed to test, and messages in a bottle seemed like the only way forward.
Dropping The Notes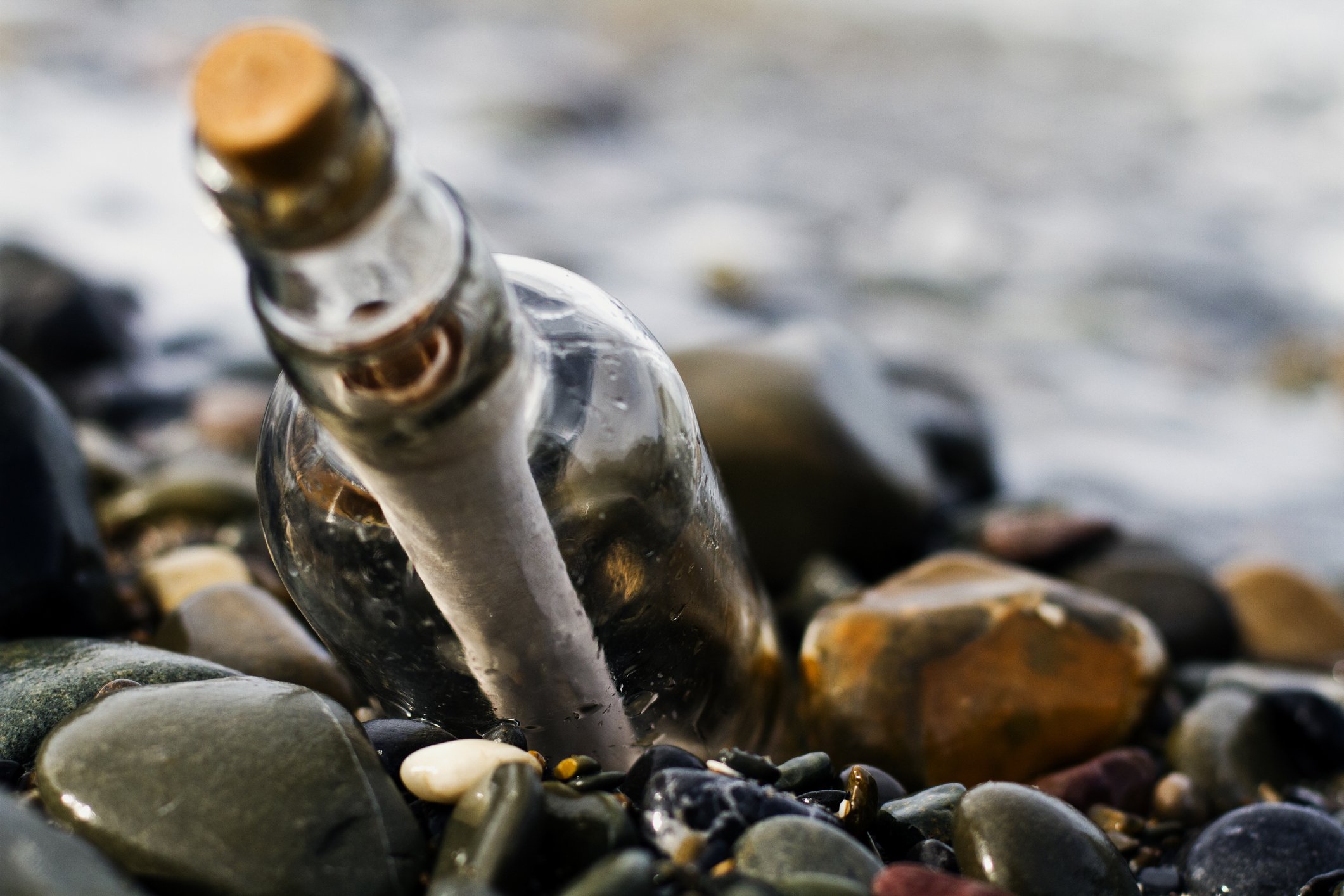 Theophrastus believed that the Mediterranean was formed thanks to a flow of water from the Atlantic ocean. The only way he could go about proving this so many years ago was by dropping notes in bottles and waiting to see where they would end up. This way, he could prove or disprove his theory. But did it work?
The Missing Results
Unfortunately, we don't have any record of the success of Theophrastus' experiment. But his theory and his practice of messages in bottles caught on quicker than anyone could have expected. By the early 1800s, messages in bottles were a commonplace thing. And there were more uses to these messages than one.
Means Of Communication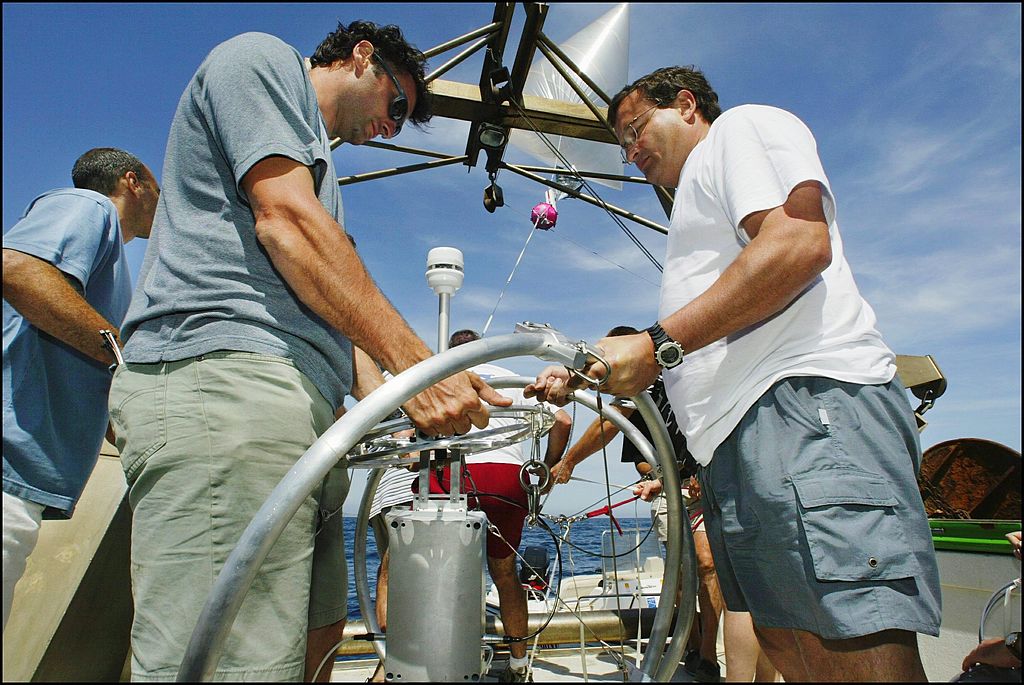 Back in the day, there were no means of communication between seafarers and the world on land. When messages in bottles came around, they promised the unthinkable- a communication channel. However, messages in bottles became much more commonly used for a different, more scientific purpose. And Theophrastus had something to do with it. 
Not Just For Communication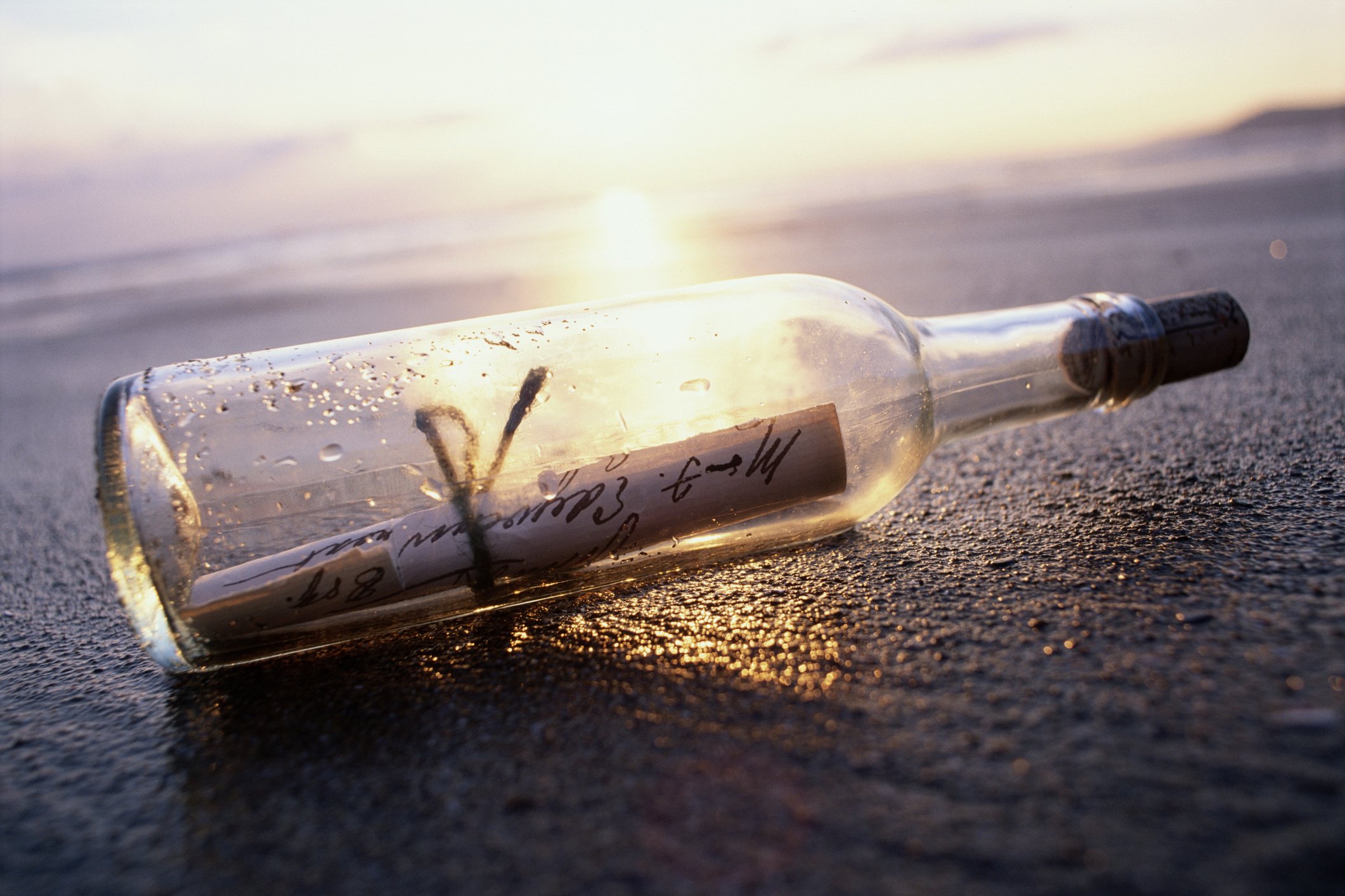 It wasn't just seafarers wanting to communicate who used the messages in bottles. In fact, research societies made great use of this new practice. Drifting bottles gave them the option to study ocean currents, exactly what Theophrastus set out to do. In this way, they could gather important information about the patterns of water circulation in the seas around the world. And that also meant that hundreds of bottles were dropped into the seas, and are still drifting around today. Until someone, like one lucky woman in Australia, finds them, 
Finding Old Treasures
Because seafarers and scientists alike were dropping messages in bottles into the world's seas for centuries, the likelihood of someone finding one washed up on a beach is quite likely. And that is exactly what happened on a beach in Western Australia. But the bottle that was found was no ordinary bottle. 
The Oldest Bottle To Have Been Found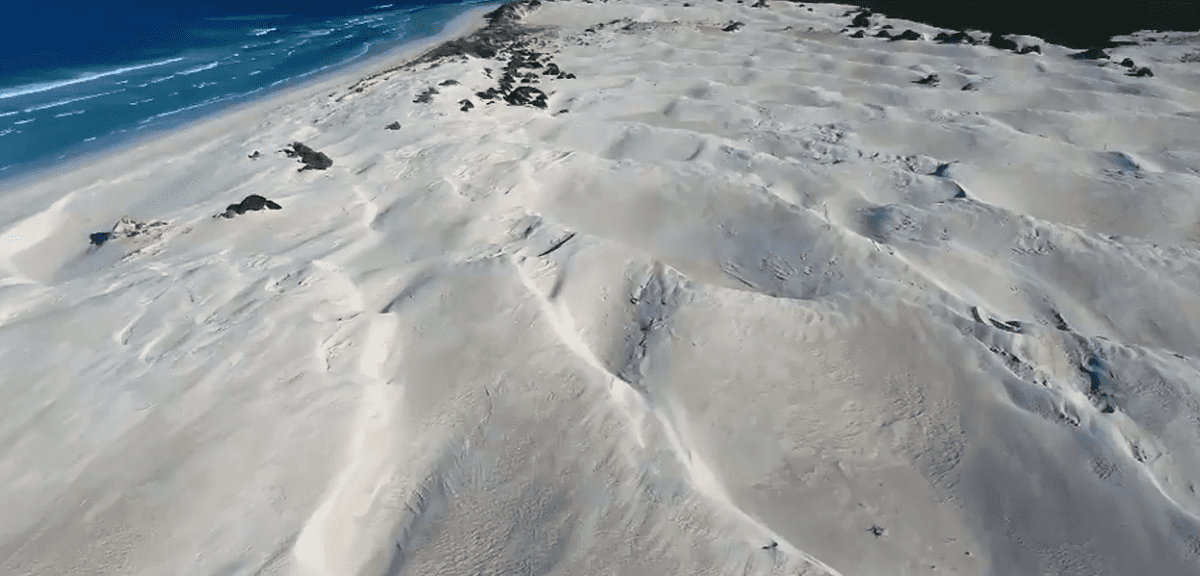 The bottle that washed onto the Australian beach was a staggering 132 years old! That makes it the oldest message in a bottle ever discovered. And it turned out; the message was dropped in the water as a part of an experiment on ocean drift patterns. It was an exceptionally rare find, confirming the old history of the scientific practice. But the woman who found the bottle had no idea what she stumbled upon.
A Surprising Discovery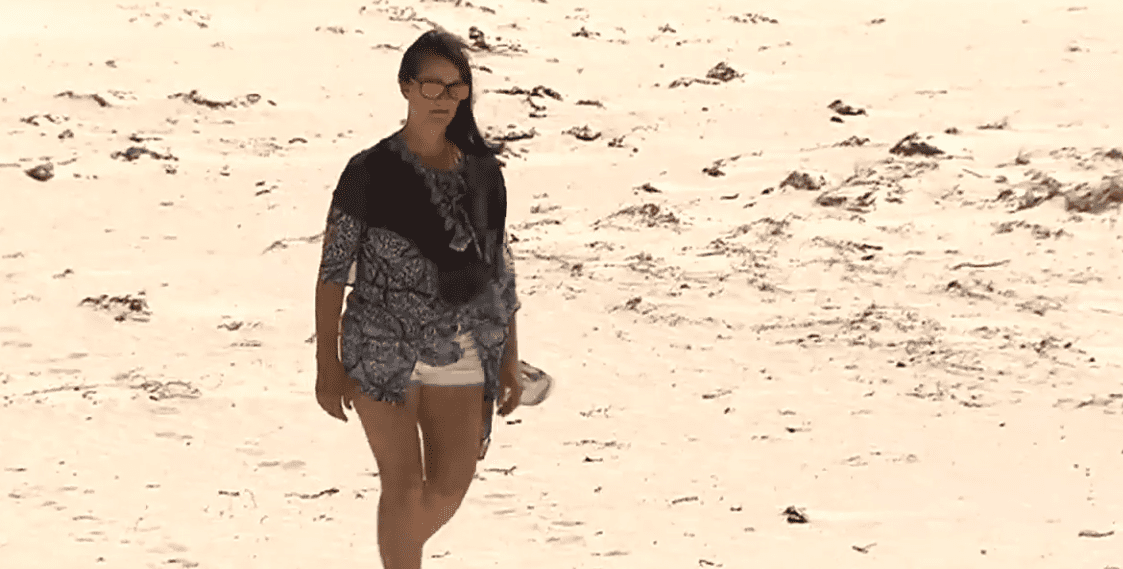 Tonya Illman was walking with her son and his girlfriend along a beach north of Perth one January morning, when she noticed something in the sand. Her son's car had become stuck in the sand, and it seemed like it was caught on something. When she came closer and examined the sand below the car, she found a bottle. And it looked pretty regular to her.
The Bottle In Question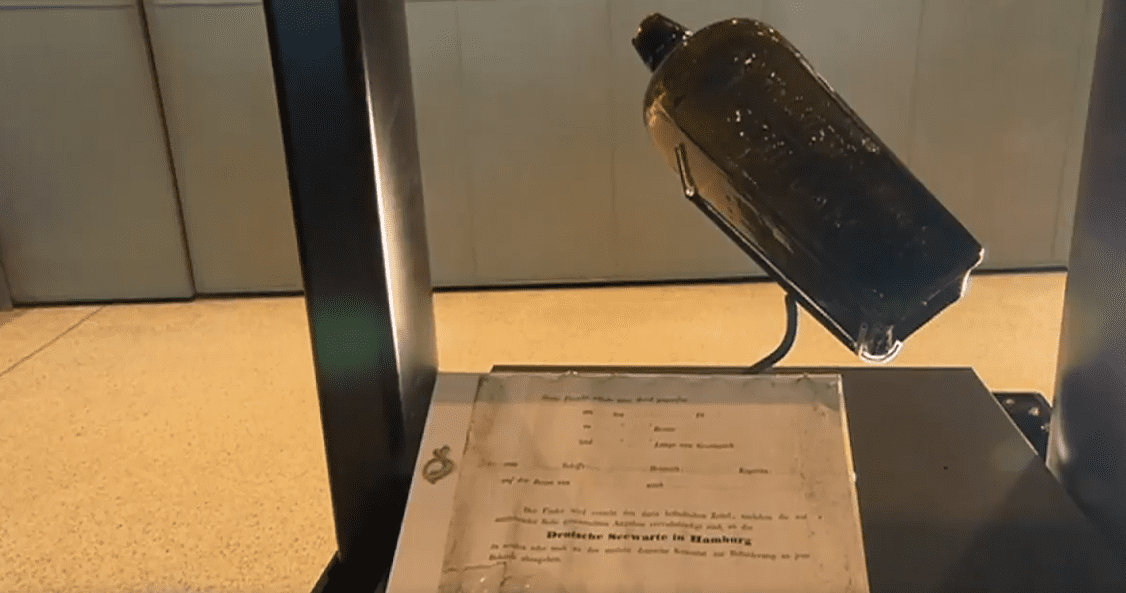 The bottle Tonya found below her son's car was dark green glass, and measured less than 9 inches long and 3 inches wide. It was a pretty regular bottle, with no special features or adornments. Tonya had no clue what she was holding in her hands. 
Decoration Piece
As she examined it, the bottle seemed in good condition, and it had a vintage look she really liked. She thought it would make for great decoration in her bookcase, so she decided to take it home with her. But then, Tonya's son's girlfriend made a discovery.  
The Secret Note Within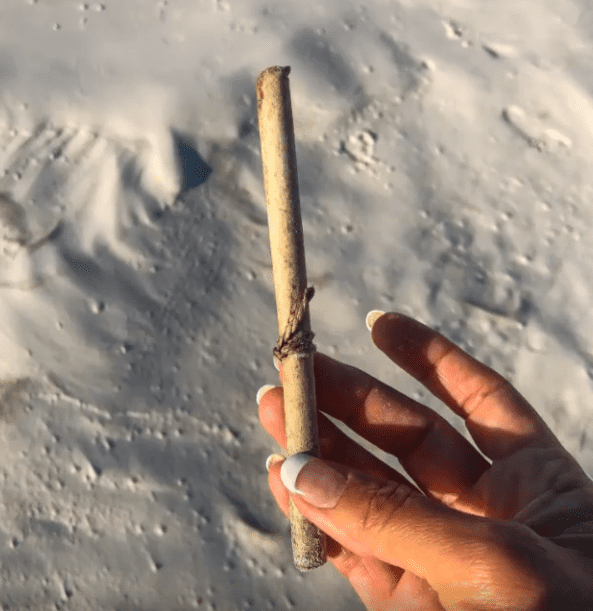 As Tonya took the bottle out of the sand, the girlfriend of her son took it to shake the sand out of it. And then, a note slipped out. It was rolled and tied tightly with a string. It was pretty damp, so the family didn't want to untie it before it dried in case they ruined the writing. And what awaited them written on the note was quite a shock. 
Historical Significance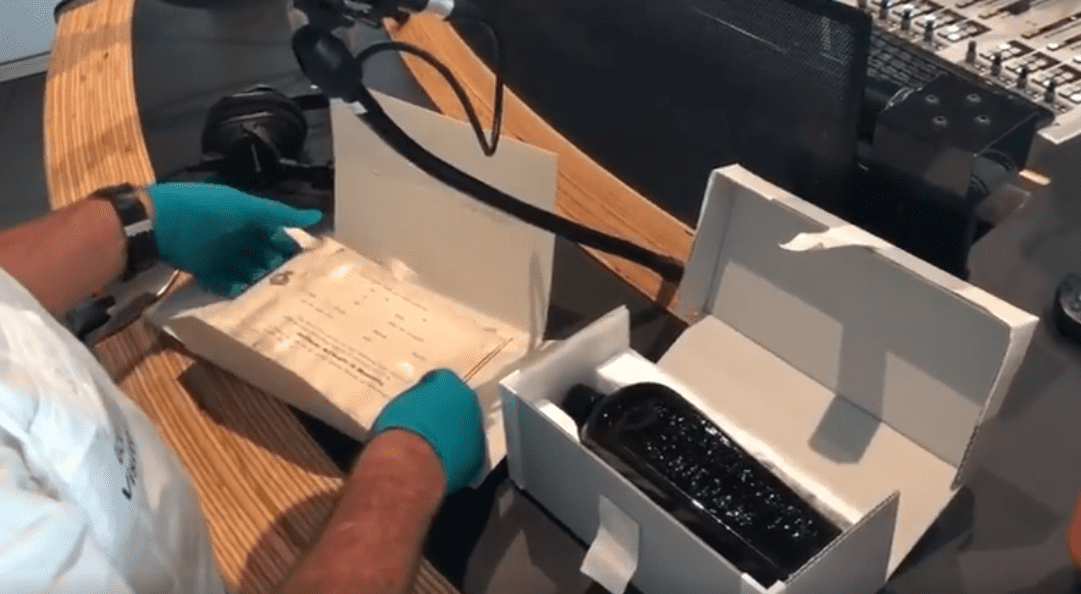 Back at home, Tonya let the note dry out properly, and then she rolled it out to see what secrets it was hiding. It turns out, the note was a printed form from Germany, but she couldn't decipher what was written on it. The family had no idea of knowing if this note was genuine, or if it was some sort of modern hoax. So they took it to get studied.
Studying The Find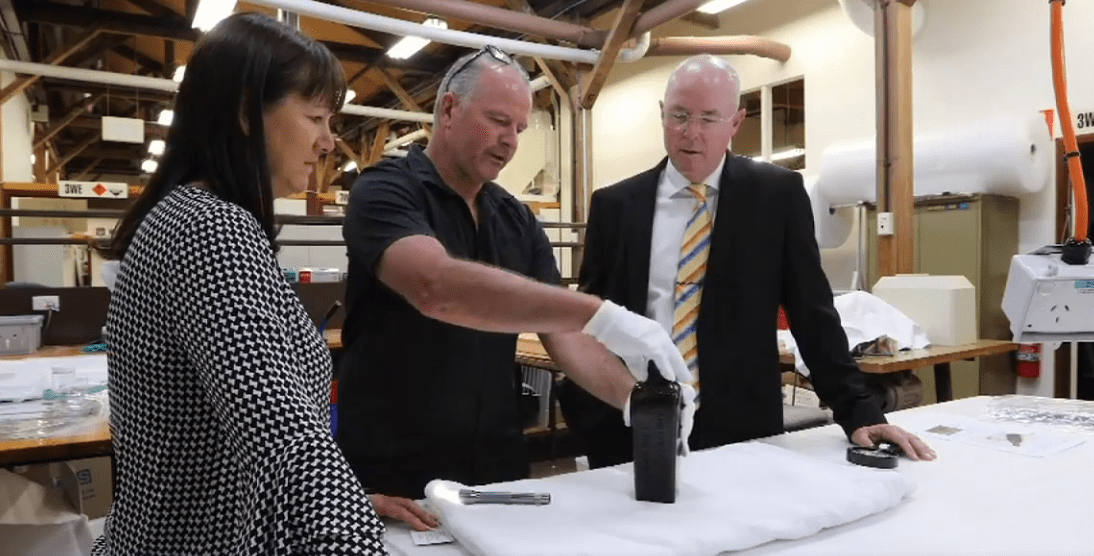 Tonya brought the note, and the bottle it was found in, to the Western Australian Museum, hoping the researchers and historians there would be able to tell her more about her find. And indeed, they did. The note was dropped from a German ship on June 12, 1886. The museum staff took precise measurements of the note and went on to study it further. And they discovered why it was dropped, and how it survived so long too. 
The Bottle's Trajectory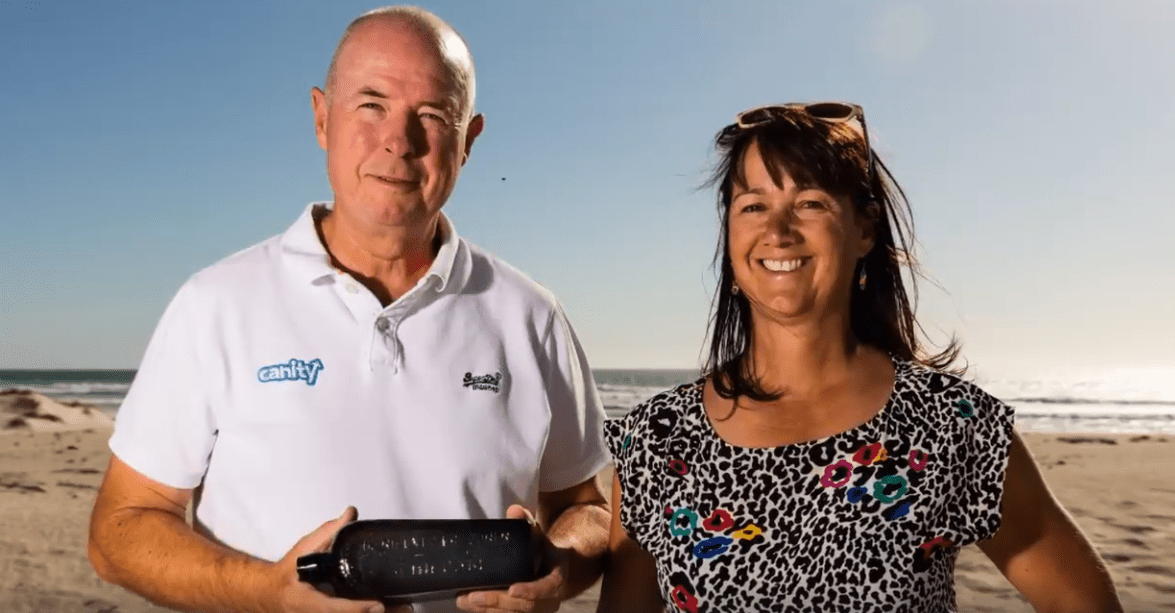 The museum researchers looked at the note from each side, and they confirmed that it was dropped to study ocean current patterns. However, what was odd was that the bottle had no cork and was therefore not sealed, and yet the message survived. They believe this is because the bottle washed onshore quickly after it was dropped, and it was then buried in deep sand for decades. 
The extraordinary discovery of the 132-year-old message in a bottle is a great find for history. It shows us just how valuable messages in a bottle were for science, even all those years ago, and we can finally understand the true purpose of these messages. Rather than pure communication methods, they helped and continue helping, study our world's waters. 
Sources: ABC, NY Magazine, Scottish Government, Fisheries And Oceans Canada, Western Australia Museum, Smithsonian Magazine, The Telegraph, Message In A Bottle Hunter