The Best "Beware of Dog" Moments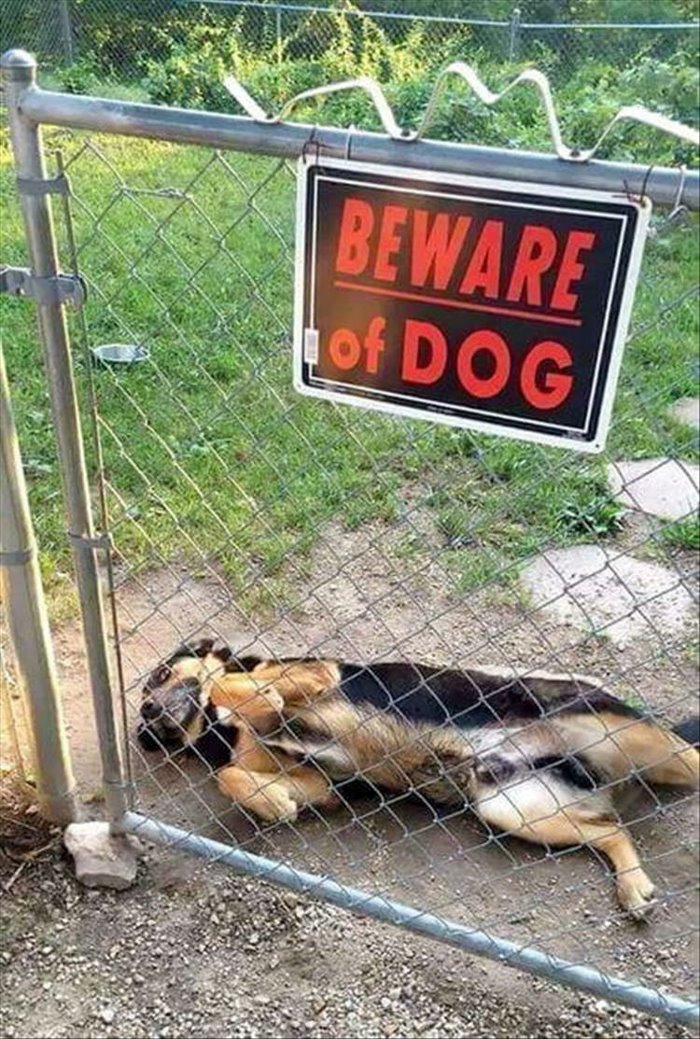 People usually put "Beware of Dog" signs in their yard to warn others about their guard dog. This way, neighbors would be careful, and would-be thieves would be deterred from approaching. However, it's become a running joke to post these signs even if your dog is everything BUT a guard dog. Sometimes, their pet is not even a dog. Let's discover the funniest situations with these signs!
Click 'Next Page' to see awesome "Beware of Dog" signs and the "dogs"!