The Tallest Man On Earth And His Extraordinary Story
People are rarely satisfied with their natural height, and many of us often want that extra few inches, but the consequences of being too tall can be extreme. One man knows just how troublesome living the high life can be, and his life story is just as inspirational, as it is heart-breaking. Robert Wadlow is the tallest man on earth to this day, and he was a gentle giant at that!
Small Beginnings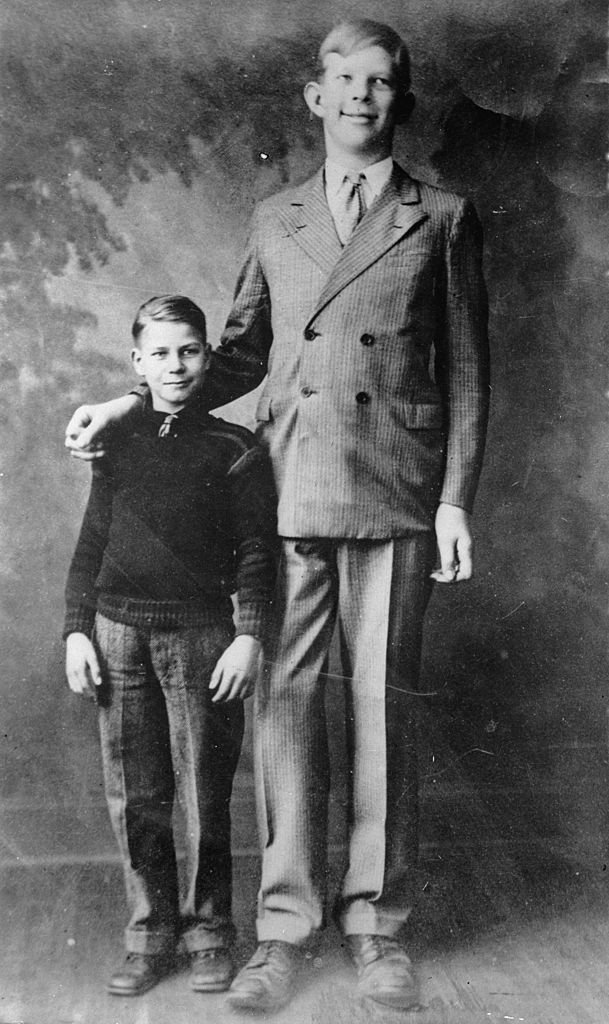 On February 22, 1918, in the town of Alton, Illinois, a boy was born. He was named Robert Pershing Wadlow, and he showed no signs of being different from the other babies. He weighed an unremarkable 8.7 lbs, but his life was not to be a traditional one. Soon, Robert began changing. 
The Growth Spurt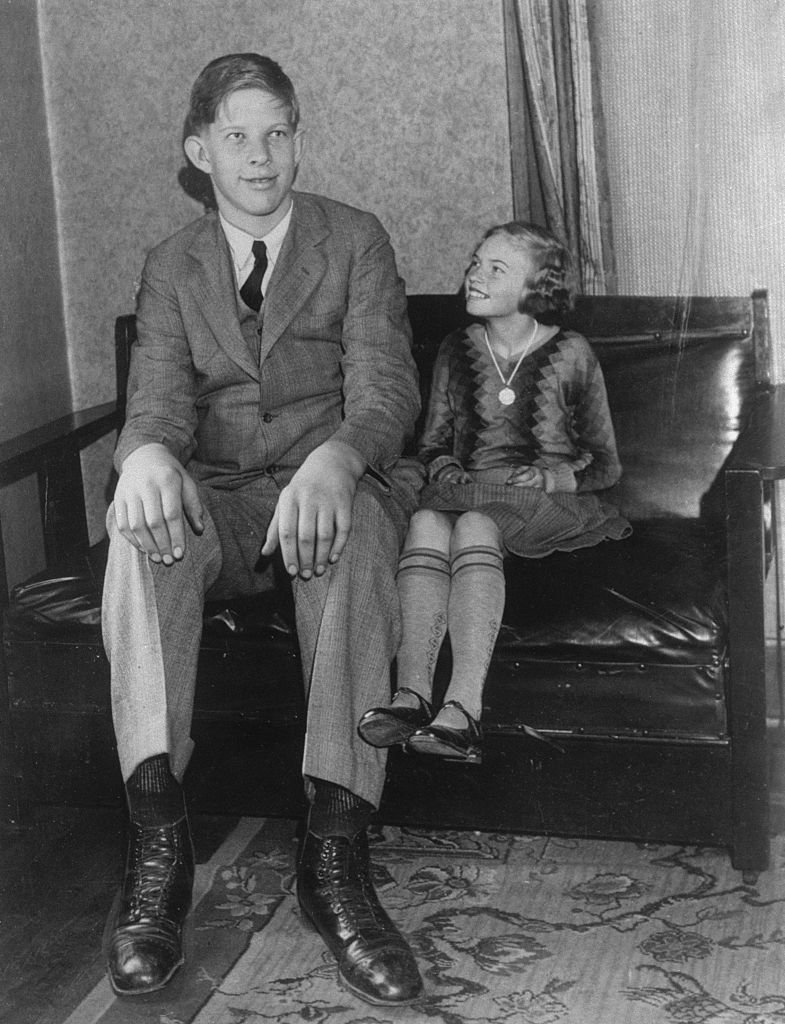 Soon after his birth, Robert began growing at a fast rate. By the age of five, he was 5ft4in, and by the age of eight, he already towered over his own father. He was so large in fact that he could easily pick up his parents and carry them up the stairs in their home. Not an ordinary child in the least. But his growth spurt wasn't all that natural.
The Diagnosis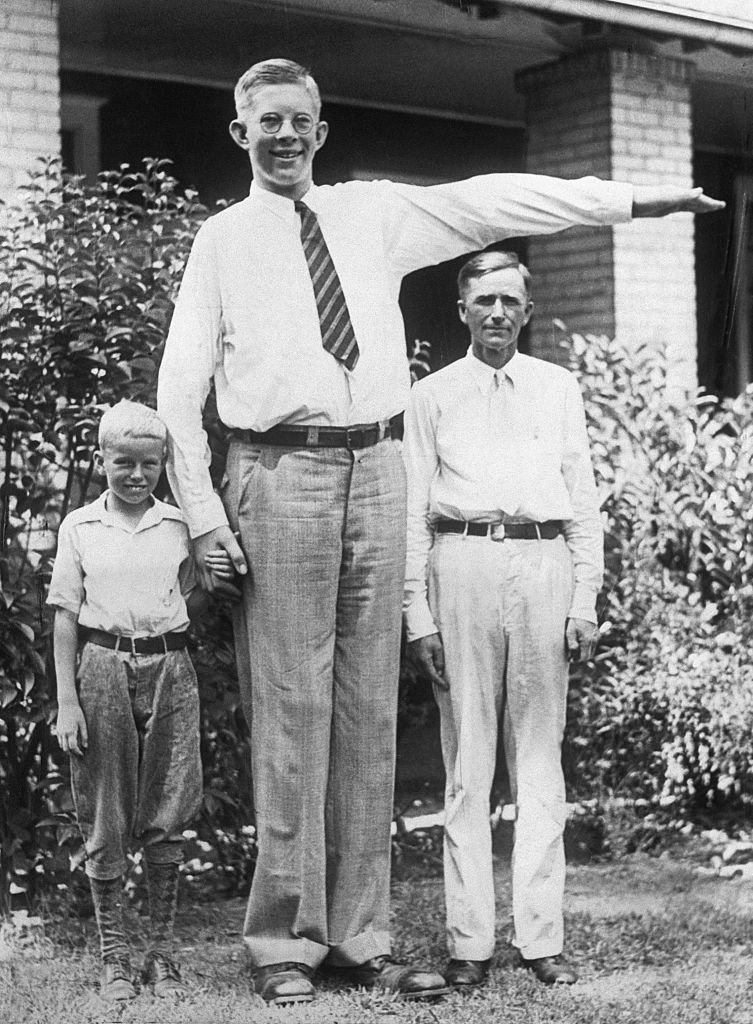 Naturally, Robert's parents recognized something was not right with their son. They took him to many doctor consultations, and unfortunately, the news about Robert's condition was not good. He was affected by a glands' condition that caused him to grow so rapidly. And this meant a lot of other medical problems would soon begin piling up. 
Problems Begin Arising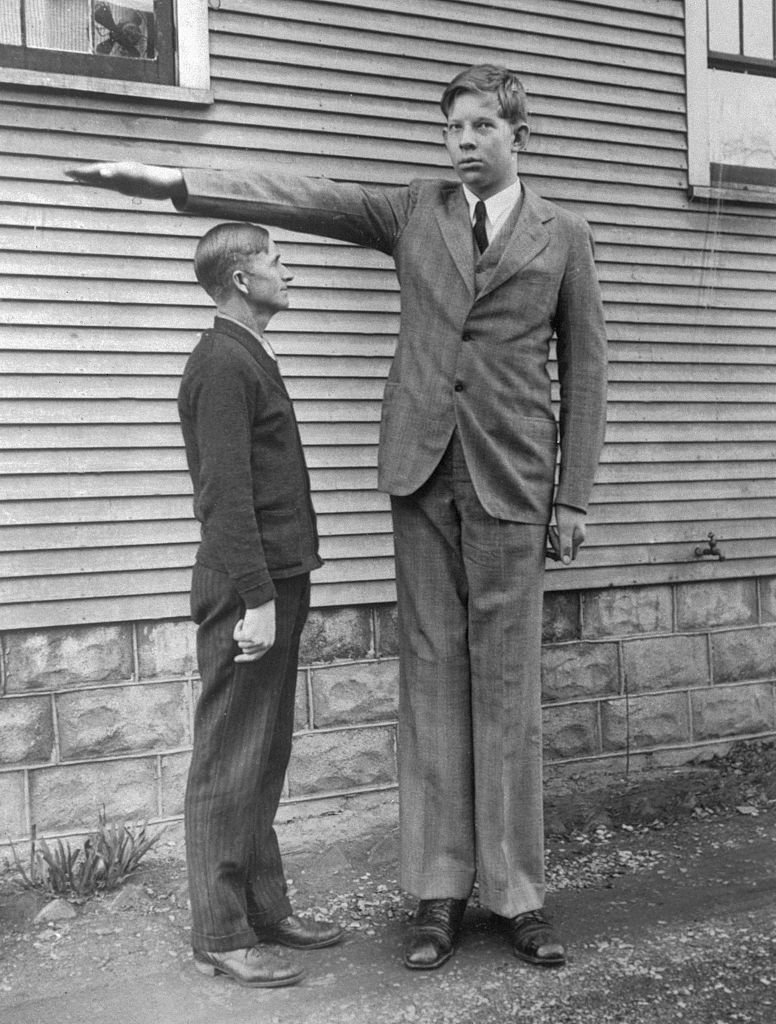 Being extremely tall is not very natural for humans. Our bodies can only take so much, and at some point, Robert started suffering from different pains and aches. One of the worst conditions he had to deal with was a lack of feeling in his legs. He barely felt them. But he was not one to give up on himself.
Determined To Live Life To The Fullest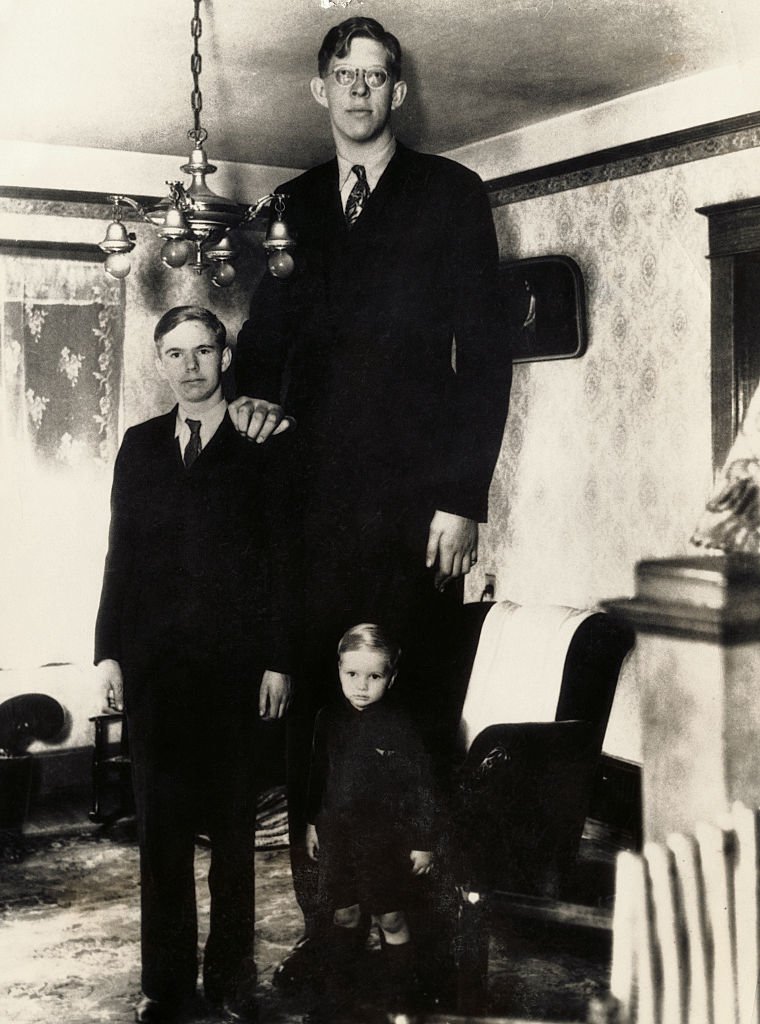 As Robert grew, he saw that he was indeed very different from his peers. He had trouble walking, but instead of using a wheelchair, he tried standing up on his own as much as possible. He would not let his height slow him down, and he was as determined as ever to thrive. And the lengths he and his parents went to provide him a normal life were great.
Having A Shot At Normalcy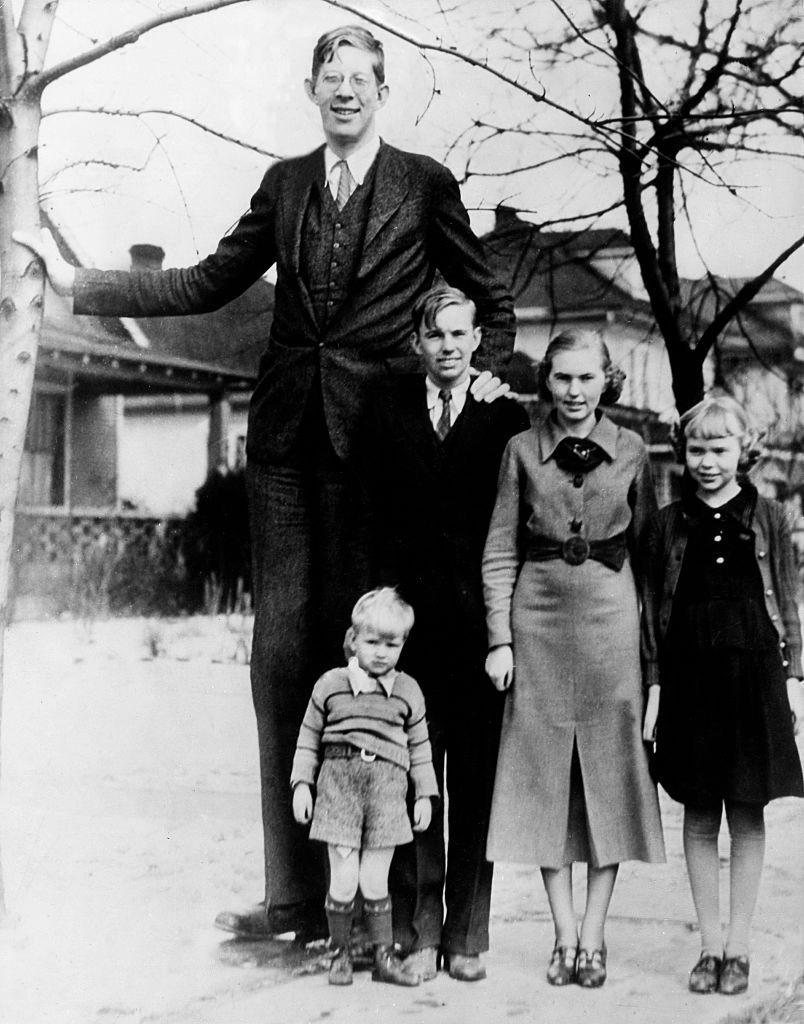 Robert's parents knew that in order to live a happy life, their son had to become integrated into society as best he can. And so, they encouraged him to not look at himself as different, but as a part of the rest of the society. Furniture and clothes were specially made for him so he could participate in normal life. And he embraced his challenges gracefully. But his growth kept making it harder and harder for him to fit in. 
Non-Stop Growth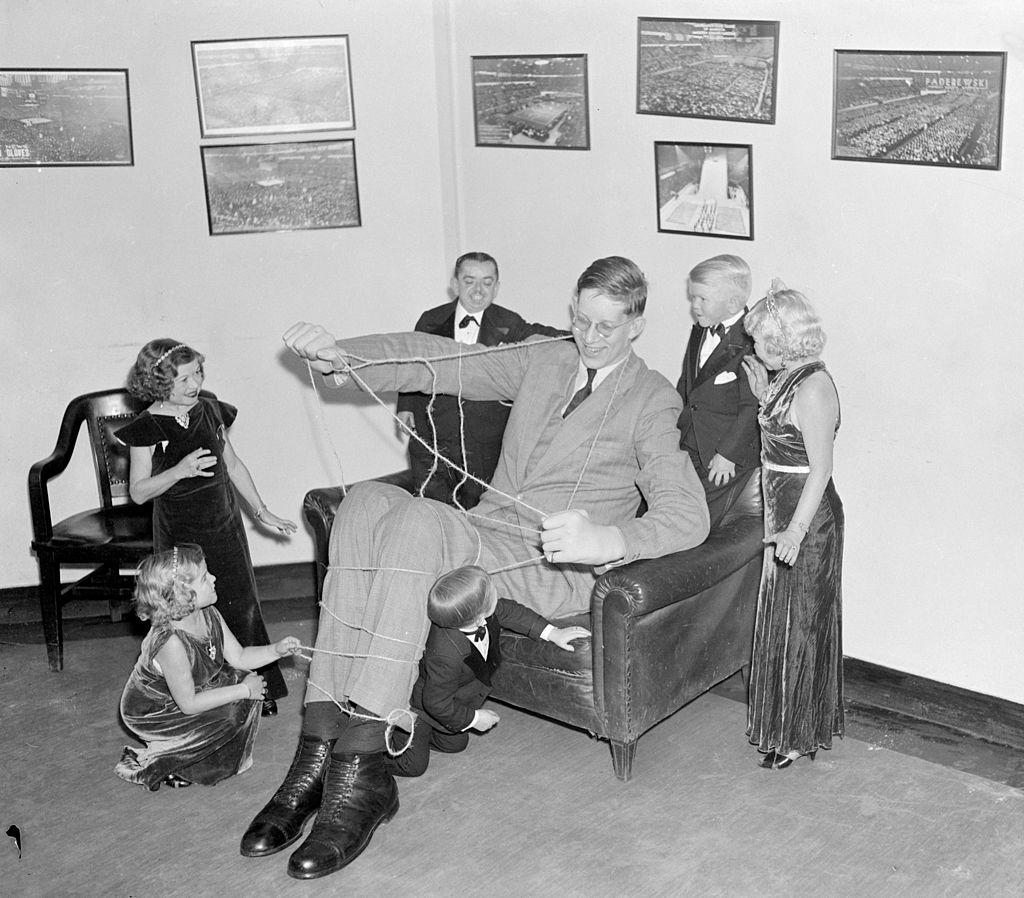 By the time Robert turned 17, he already measured over 8ft. This made him the tallest teenager in the world, but he had dreams to attend to, and so he didn't take much notice of this. In 1936, he enrolled in college, aiming to study law. But a different life was awaiting him. 
A Circus Career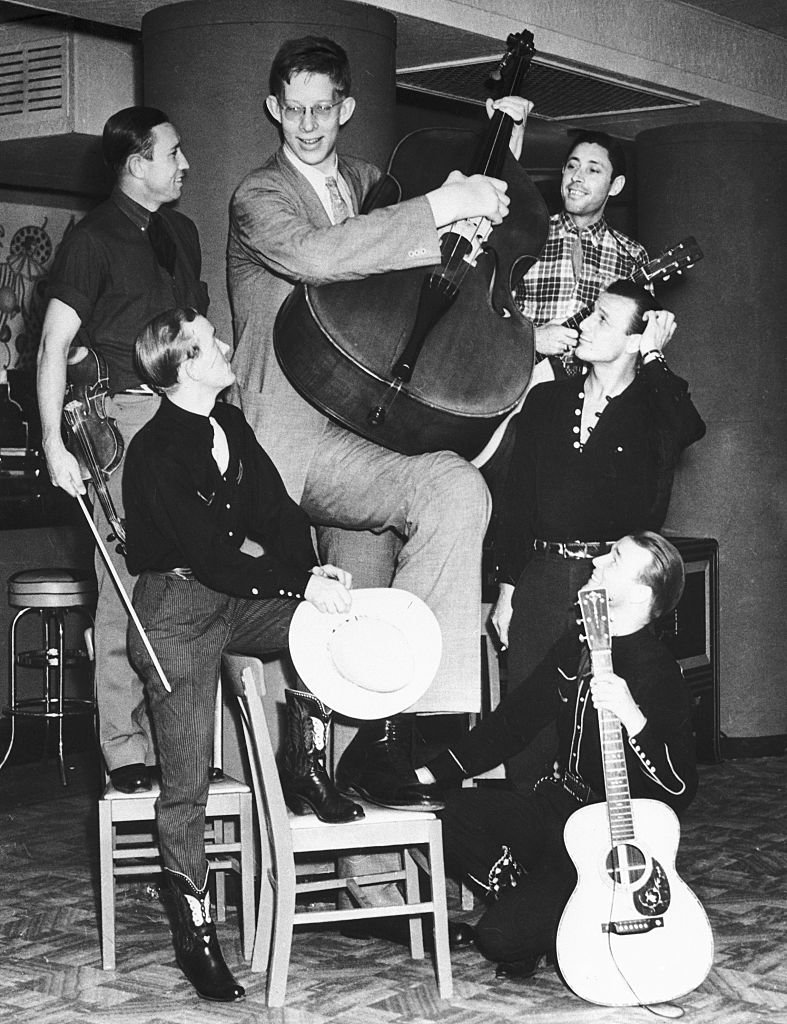 At about the same time, Robert was planning to leave for college, a traveling circus called Ringling Brothers noticed him. They immediately recognized that he could be a great addition to their troupe and approached him to join them. Surprisingly, Robert agreed, and his life changed forever.
A Celebrity Is Born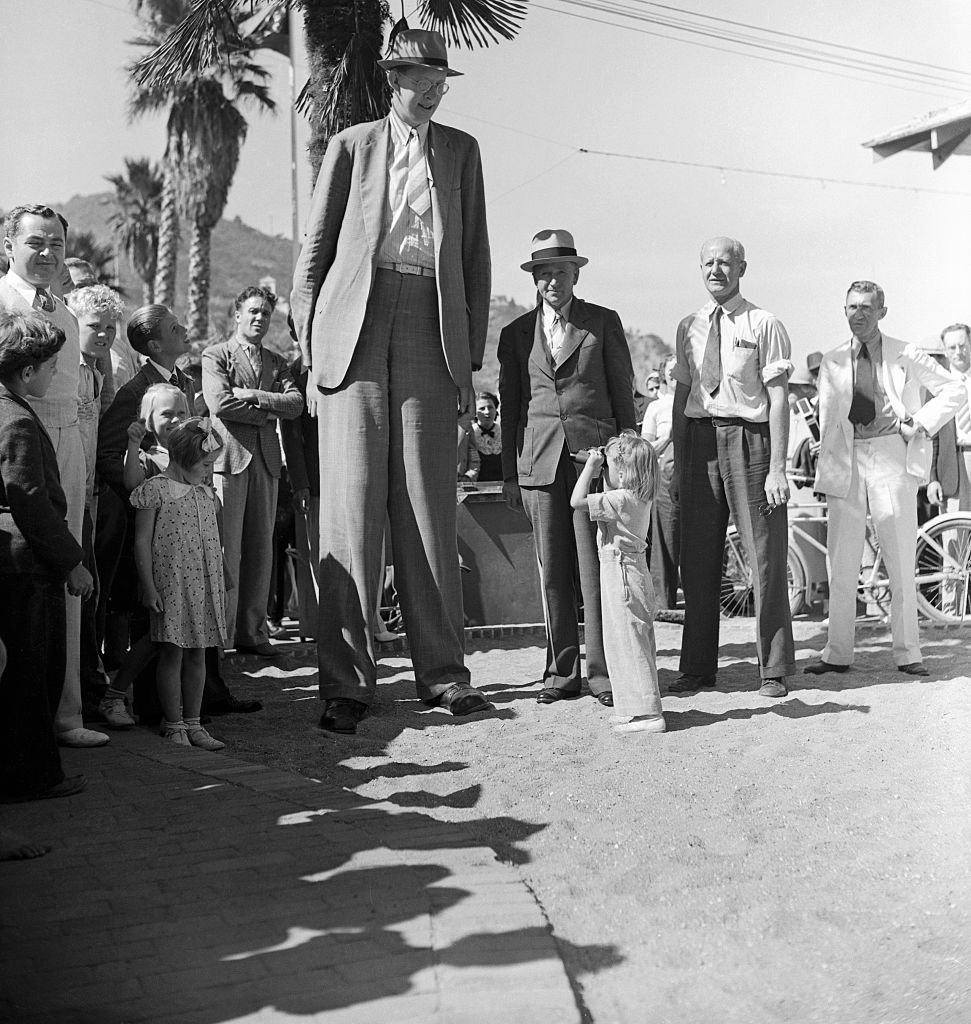 Naturally, Robert drew big crowds. People came to see the circus troupe because of him, as his giant size was definitely something to marvel at. He became an instant celebrity, and his name and size were known all over the country. But Robert preferred a different kind of life to that of a celebrity.
The Quiet Life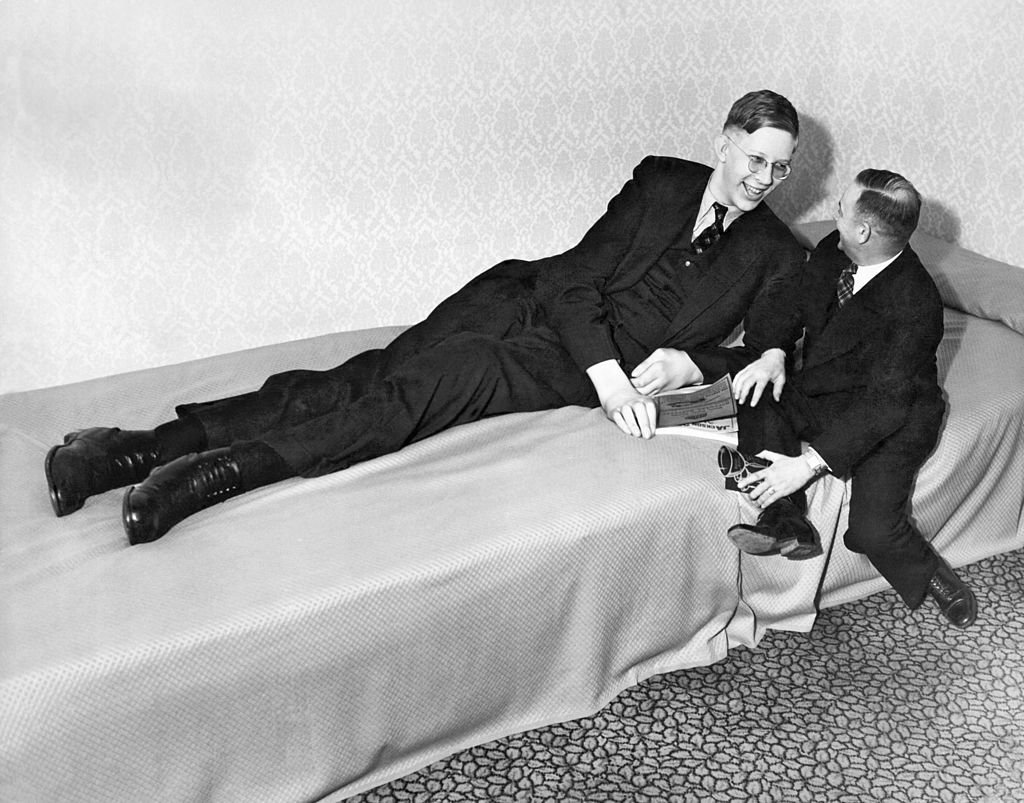 Robert might have been an imposing giant, but he was as gentle and introverted as can be. He preferred to live quietly, surrounded only by his loved ones, and he took little notice of fame. He was passionate about photography and often spent hours taking and developing pictures. But the world was not about to leave him in peace.
The Endorsement Deal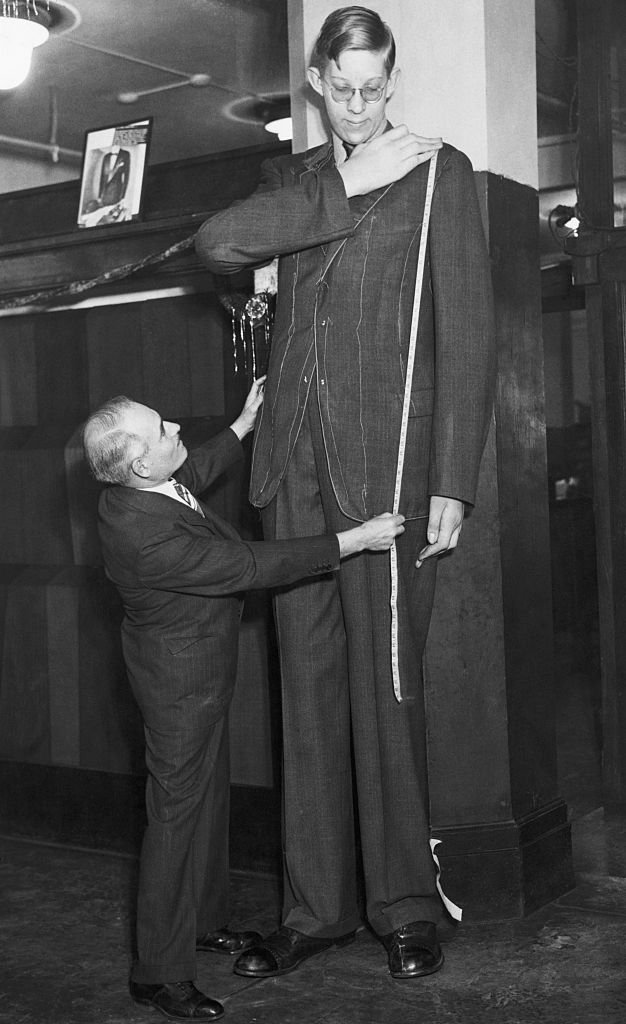 In 1938, Robert was offered yet another public job. This time, Peters Shoe Company offered him an endorsement deal, which would see Robert traveling the country on a promotional tour to showcase Peters' shoes. Robert, once again, agreed, and off he was on a countrywide adventure.
Car Adjustments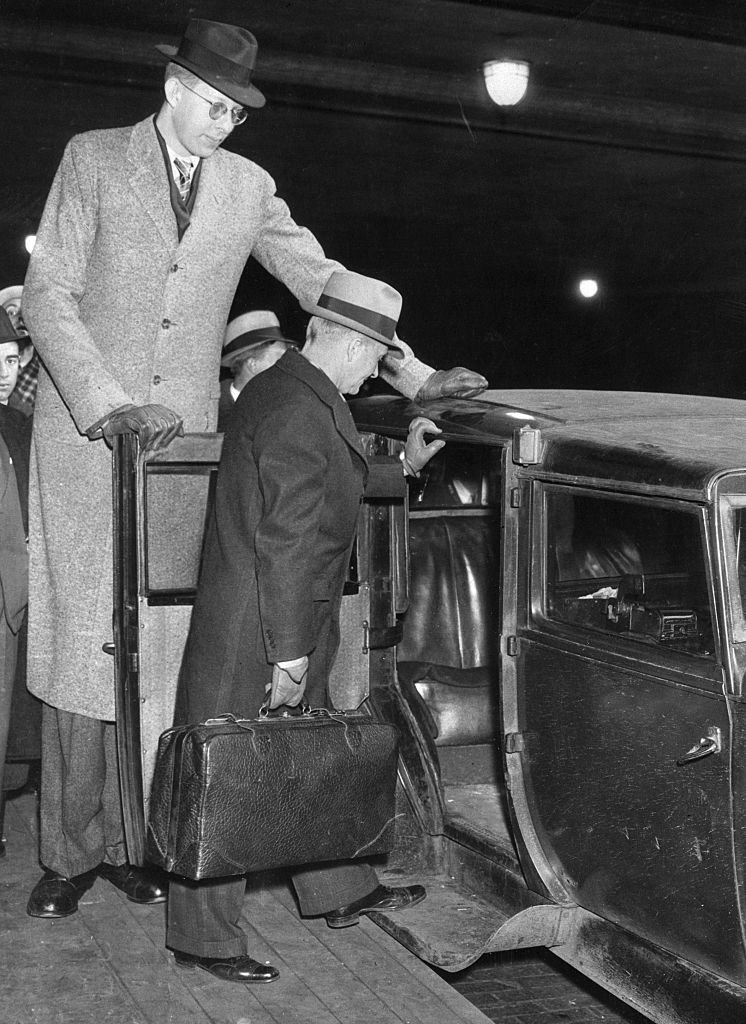 But going on tour in a car was easier said than done. Robert, after all, was a giant, and he wasn't exactly comfortable squashed into a small car for hours on end. And so, his father had to make some adjustments. He removed the passenger seat so that Robert could sit at the back with his legs stretched to the front. But Robert was not having the best time health-wise.
The Walking Problem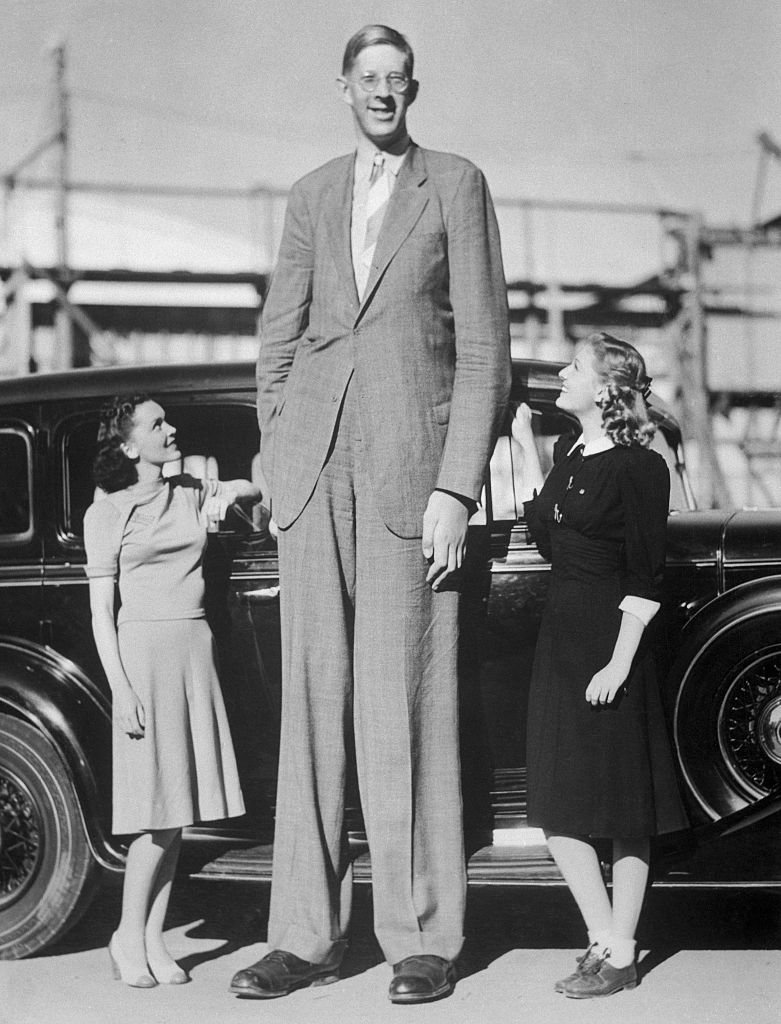 Robert was already towering high above everybody else, and his health problems were becoming more and more pronounced. He could now not walk by himself, and special braces had to be fitted to his legs. However, it was these braces that would bring him more problems. 
The Sudden Hospitalization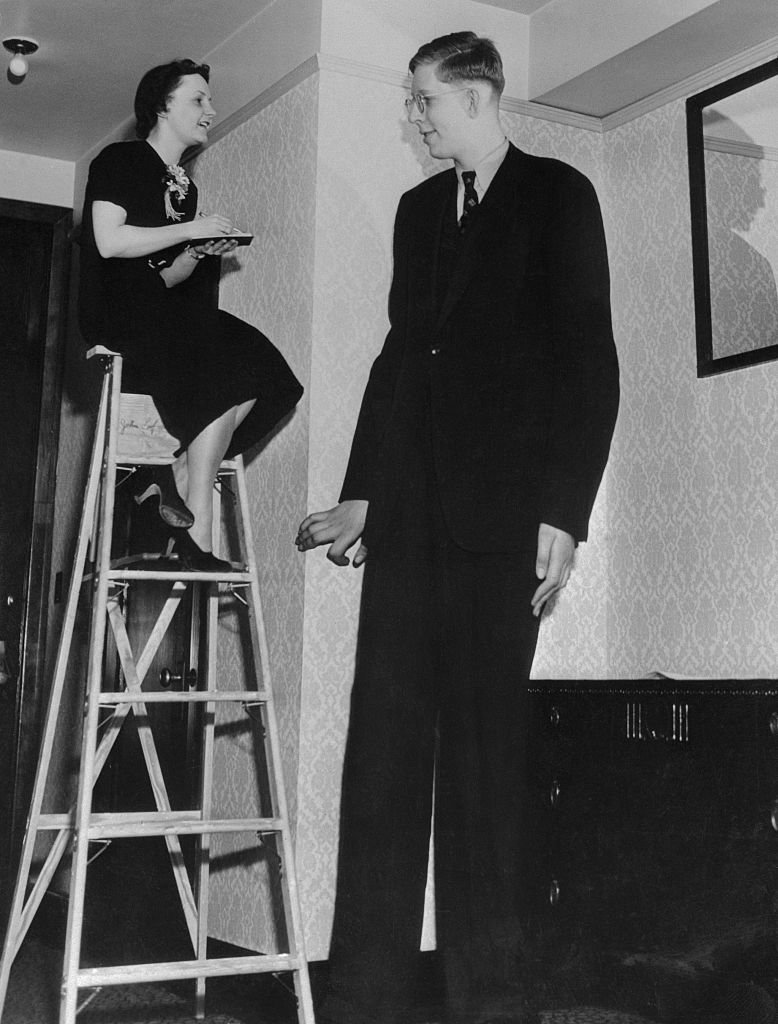 Robert had little to no feeling in the majority of his legs, which meant that he also barely felt the braces he was wearing. In 1940, just as he was making an appearance at Michigan's Manistee National Forest Festival, he had to be immediately hospitalized. All because he didn't notice the braces rubbing against his ankle so much that they cause him a wound that would prove to be dangerous.
An Untimely End
Robert had a severely weakened health, and any small problem could be dangerous for him. The wound, which could have been harmless to some, proved to be a terrible misfortune to Robert. When Robert passed away, he was only 22 years old and measuring 8ft, 11.1 inches. 
The story of the extraordinary, yet short life of Robert Wadlow is one that inspires with its power of determination. Despite all odds, Robert tried to live his life to the absolute fullest, and he refused to give in to his condition until the very end. He became known as the tallest man on earth, and his legacy lives on to this day.
Sources: Guinness World Records, Ripleys, Medical Bag, Rivers And Routes, St.Louis Public Radio, News-Leader, Alton Web