Celebrity Parents With 5 Kids and More
Having big families is not that common in this day and age. But when you have enough money, the sky is the limit, and these stars know it. Many Hollywood celebrities decided to have a bunch of children, whether biological or adopted, and it's beautiful. Did you know that Eddie Murphy has ten kids? What about Mia Farrow's brood of 14? Let's find out more!
JAMES VAN DEER BEEK – 5 KIDS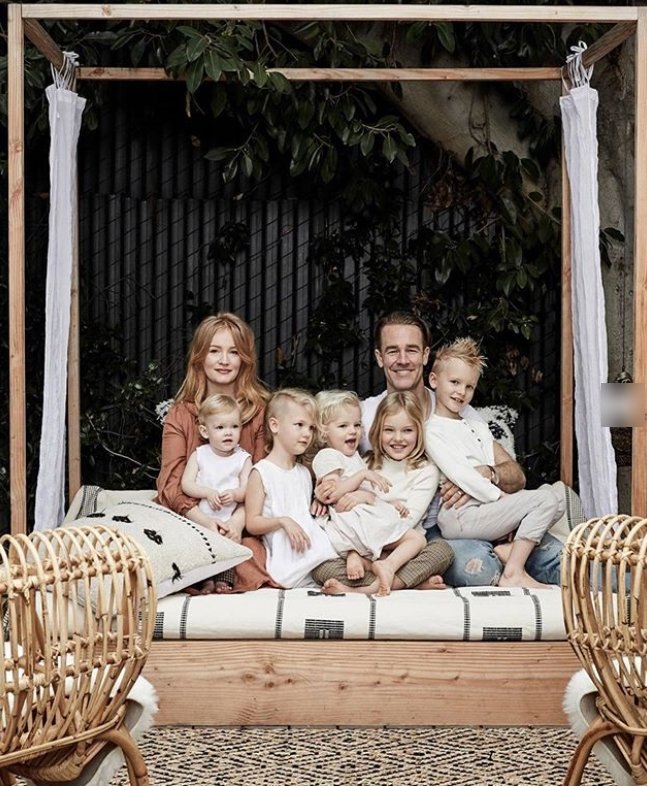 The heartthrob from the 90s is even more endearing now as a father. He continues his acting career but raising five children, Gwendolyn, Emilia, Annabel Leah, Joshua, and Olivia, is his main priority. Fans can keep up with his brood through Instagram. During a Father's Day post, the actor wrote,  "For me, being a father means having that quiet little voice inside of you that says 'Be a better man,' get louder and more consistent."
EDDIE MURPHY – 10 KIDS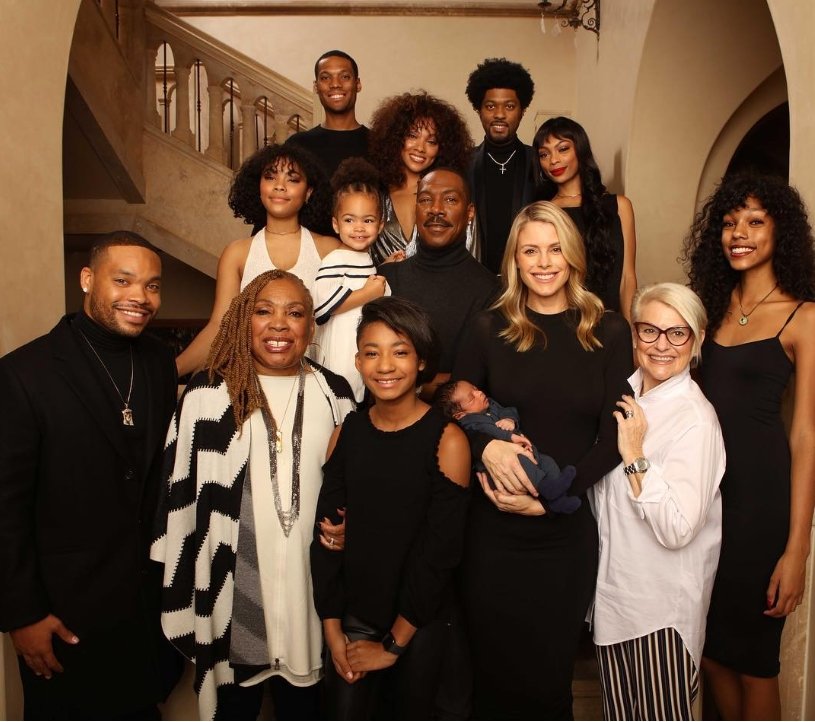 The legendary comedian has 10 children with several different women. Five of them are shared with ex-wife Nichole Mitchell. The brood includes Bria, Angel Iris, Miles Mitchell, Shayne Audra, Max Charles, Izzy Oona, Bella Zahra, Zola Ivy, Christian, and Eric. He shares his youngest, Max, as well as Izzy with girlfriend Paige Butcher.
DONNY OSMOND – 5 KIDS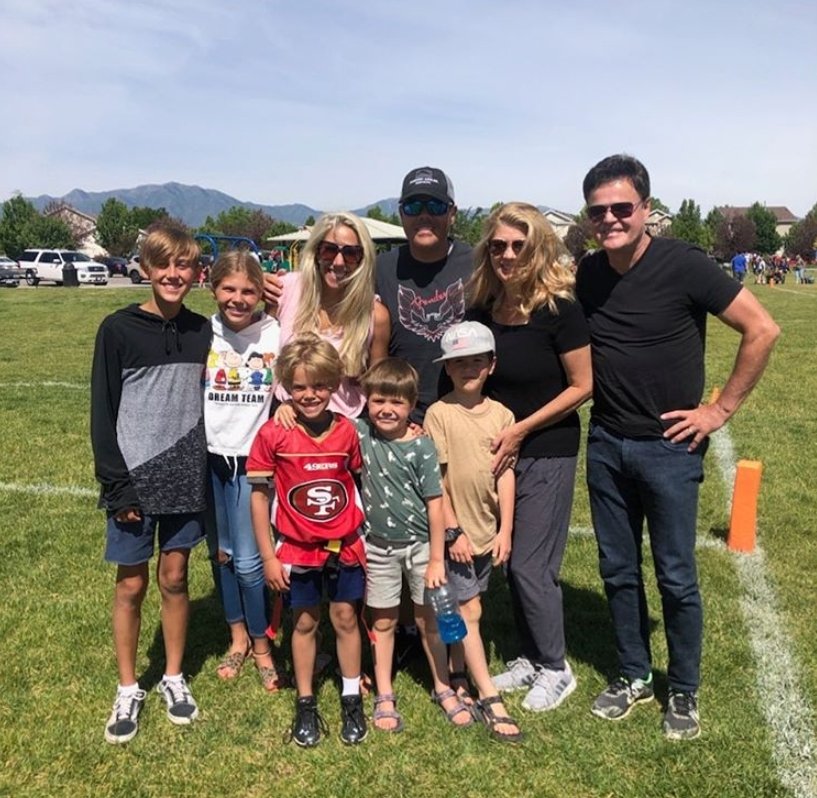 Donny has been in the entertainment business for a long time, but he knows that family is the most important in life. He shares five sons with wife Debbie Osmond, whom he married in May 1978. Donald Jr., Jeremy, Brandon, Christopher, and Joshua are all adults now. When talking about the mother of his children, he said, "We've shared a wonderful life together. Debbie gave me five wonderful sons. We now have beautiful daughters-in-law."
DIDDY – 6 KIDS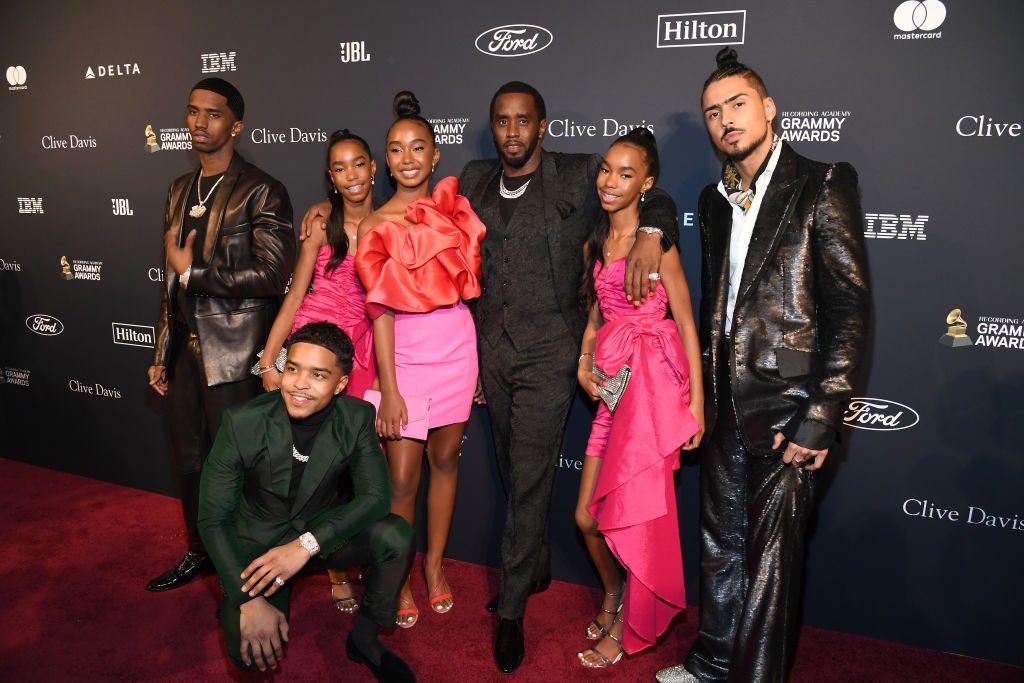 The famous rapper has been raising his children as a single father. Sadly, his long-time girlfriend, Kim Porter, passed away unexpectedly in 2018, but the family has become closer. Porter and Diddy had three biological children together, Christian, Jessie James, and D'Lila. They were also raising Kim's son Quincy from a previous relationship as well as Diddy's kids, Justin and Chance, who have different mothers.
KEVIN COSTNER – 7 KIDS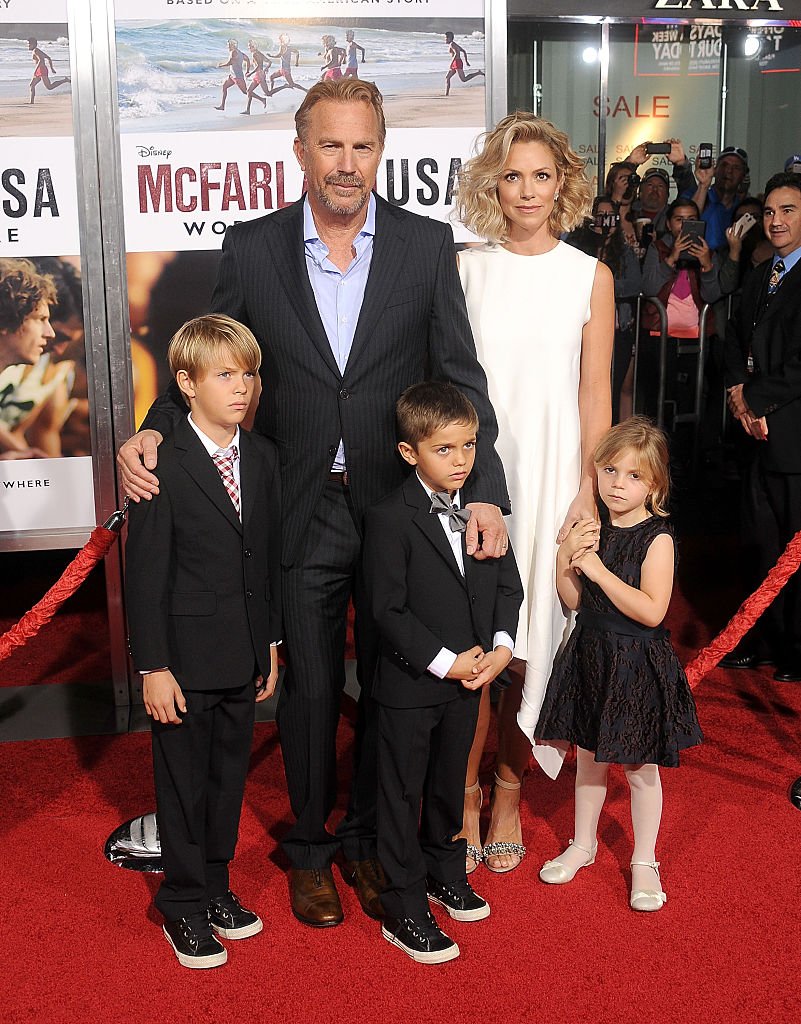 The actor shares three children, Cayden, Hayes, and Grace, with wife Christine Baumgartner, who he married back in 2004. However, Costner has another three kids, Lily, Annie, and Joe, with ex-wife Cindy Costner. After his divorce from Cindy, Kevin dated Bridget Rooney and had his son Liam. Talk about a big family! Additionally, they are all as beautiful as their father!
ALEC BALDWIN – 5 KIDS (ALMOST 6)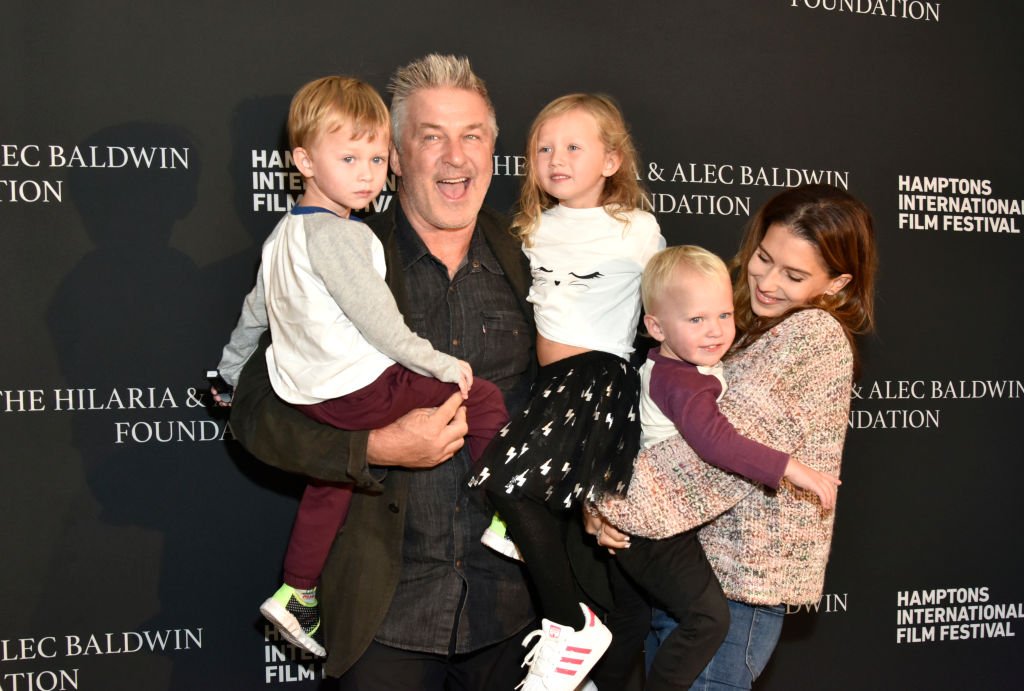 Alec Baldwin is one of the most respected actors in Hollywood, but he is also hilarious as proven on 'Saturday Night Live'. The star is also a dedicated father. His first daughter, Ireland, was born in 1995 when he was married to Kim Basinger. The couple separated shortly afterward, and Baldwin married Hilaria in 2011. She gave him four more children: Carmen, Rafael, Leonardo, and Romeo. Additionally, she announced in April 2020 that they were expecting another Baldwin.
MIKE TYSON – 7 KIDS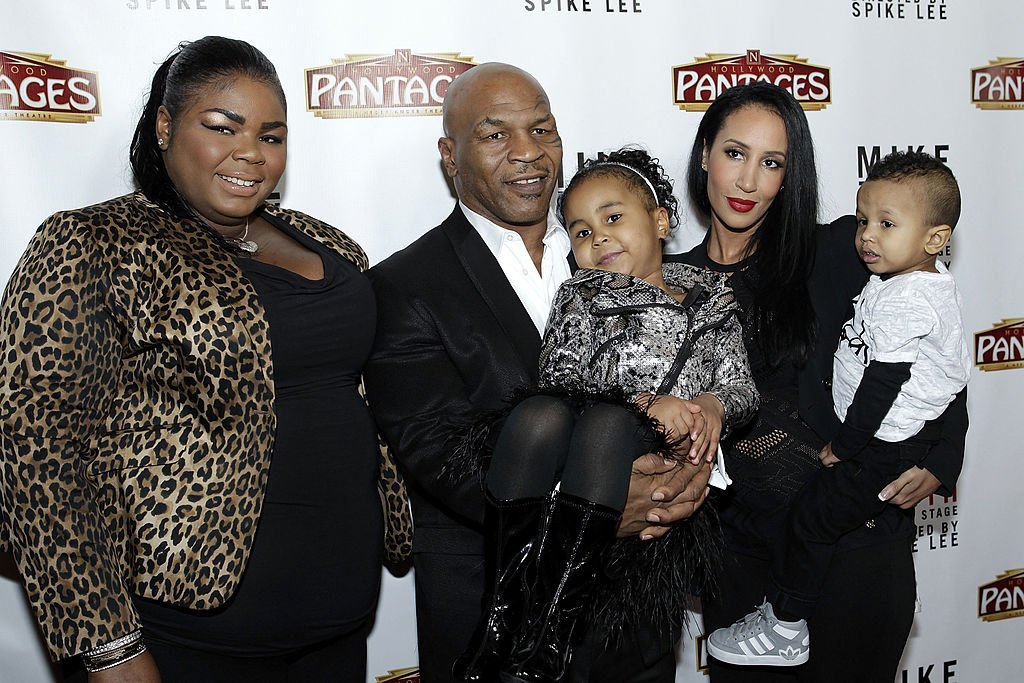 The heavyweight champion has dated several women over the years, which explains his many children. He is currently married to Kiki Tyson, and they have their son Morocco. His other children include Mikey Lorna, Miguel Leon, Rayna, Amir, and Milan. Unfortunately, his youngest daughter Exodus passed away in an accident in 2009 at a very young age.
ROD STEWART – 8 KIDS
As one of the legendary rock stars in the world, it might not be surprising that Rod has many children from different relationships over the years. In 1963, he had a daughter named Sarah Streeter with Susannah, but they gave her up for adoption. With Alana Hamilton, he had Kimberley and Sean. During his relationship with Kelly Emberg, Ruby was born. Afterward, Renee and Liam appeared from mother Rachel Hunter. He is married to Penny Lancaster now, and they had another two kids: Alistair and Aiden.
BRAD PITT AND ANGELINA JOLIE – 6 KIDS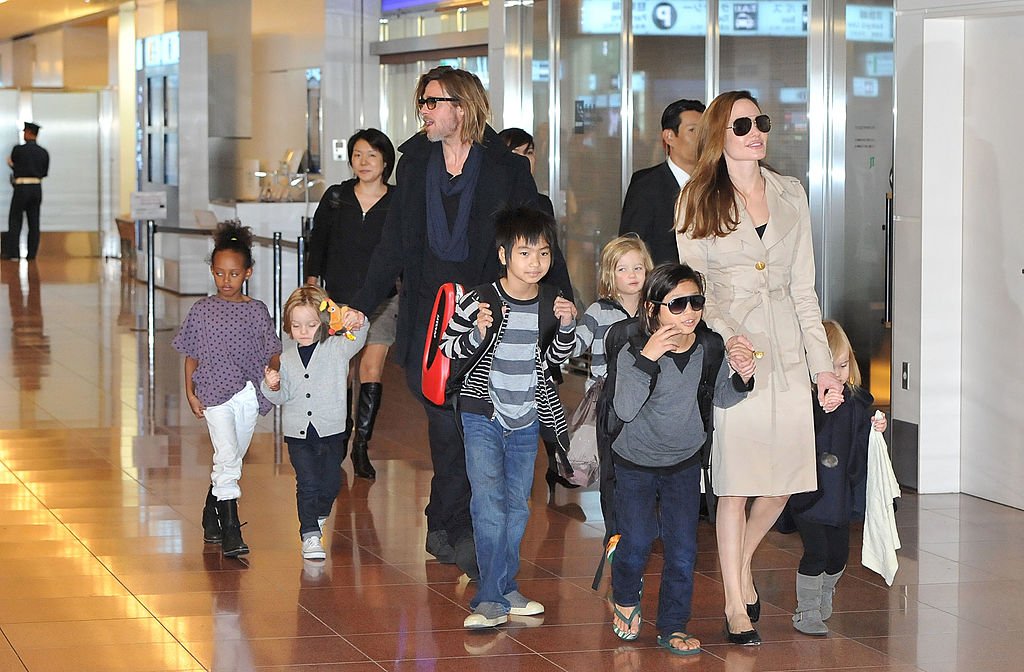 The couple was known for adding many kids to their family before their separation. The actress adopted Maddox in 2002 before her relationship with Pitt. Once they got together, they adopted two other kids, Zahara and Pax. In 2006, they had their biological daughter Shiloh, and in 2008, a pair of twins Knox and Vivienne. All of the children share the last name "Jolie-Pitt".
KRIS JENNER – 6 KIDS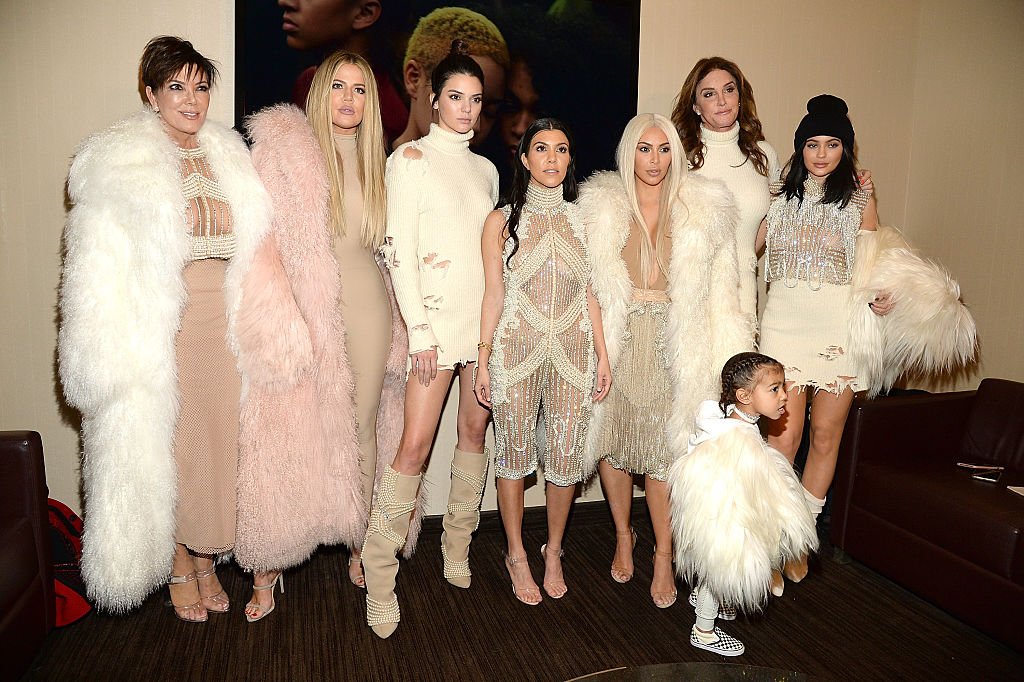 The entire knows about this clan, and Kris Jenner is one amazing mom-manager. With her late husband Robert Kardashian, she had Kourtney, Khloe, Kim, and Robert Jr. Kendall and Kylie came afterward during Kris' marriage to Kaitlyn Jenner (formerly Bruce). When discussing a big family, the reality TV star said, "Since I was a little girl, I always wanted to have a big family. I used to sit when I was in high school and think, 'I can't wait to have six kids' — I specifically said the number six."
MICK JAGGER – 8 KIDS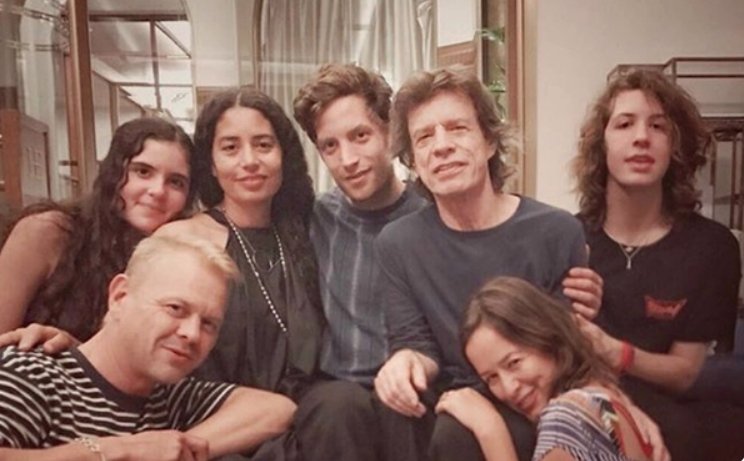 Another legendary rock star with many kids is Mick Jagger. He has 8 children with five different women. He welcomed his youngest kid, Deveraux, in 2016 with girlfriend Melanie Hamrick. His first child is Karis Hunt with Marsha Hunt. Bianca Jagger welcomed his second child Jade Sheena. Afterward, Jagger had four kids with Jerry Hall: Elizabeth, James, Georgia, and Gabriel. Later, Luciana Gimenez delivered his 7th child, Lucas.
BILLY RAY CYRUS – 6 KIDS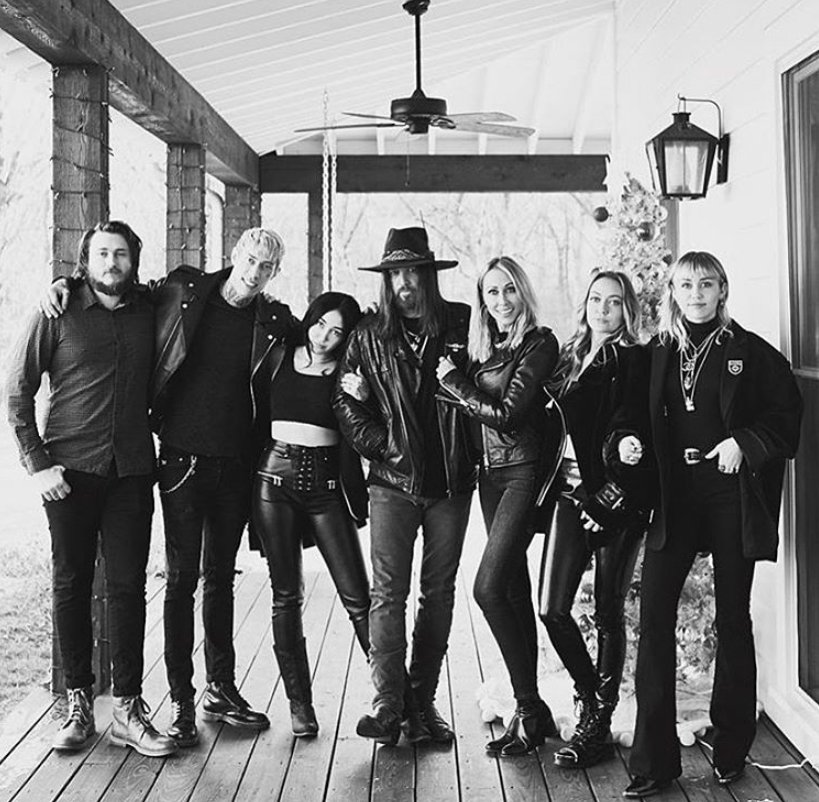 You might be surprised to learn that Miley has several siblings. During the early 90s, he fathered Cristopher Cody and Miley with two different women, Kristen and Leticia Finley respectively. He married Finley, and she delivered Braison. Afterward, they welcomed Noah. Finally, Billy Ray adopted Finley's children from a previous relationship, Brandi and Trace.
STEVEN SPIELBERG – 7 KIDS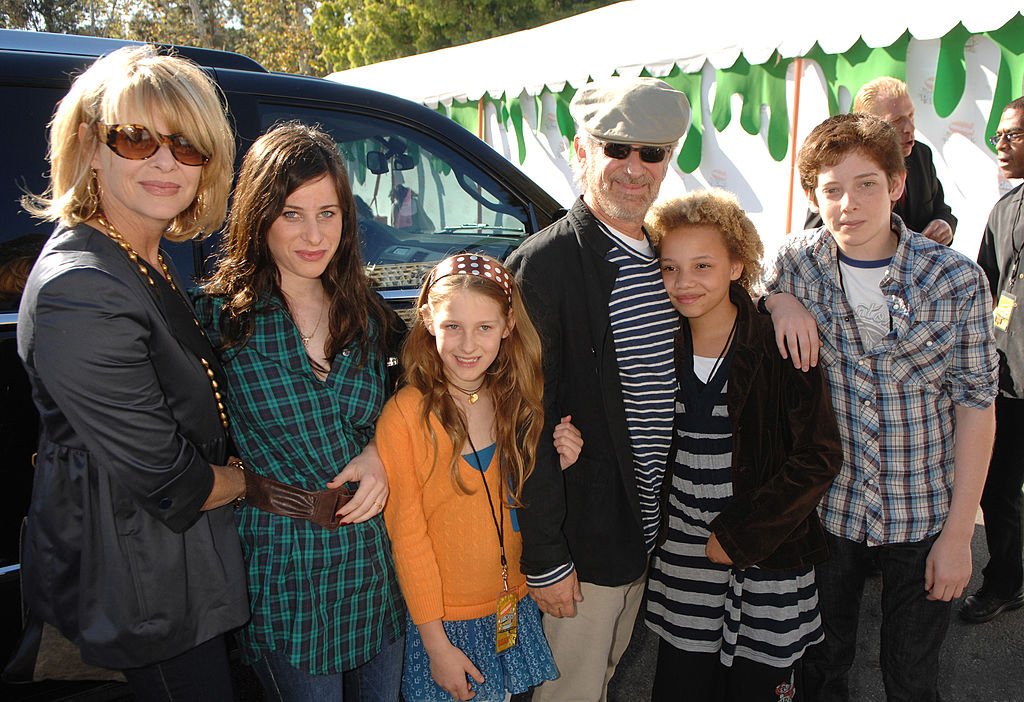 It might be surprising that the legendary moviemaker has so many children, both adopted and biological. Spielberg has been married to Kate Capshaw for many years. Max is his first child from his marriage to Amy Irving. Theo is Kate's adopted son, whom Steven adopted later as well. There's also Sasha, Sawyer, Destry, and Mikaela, who was adopted too. Finally, Jessica Capshaw from 'Grey's Anatomy' is Steven's stepdaughter.
MIA FARROW – 14 KIDS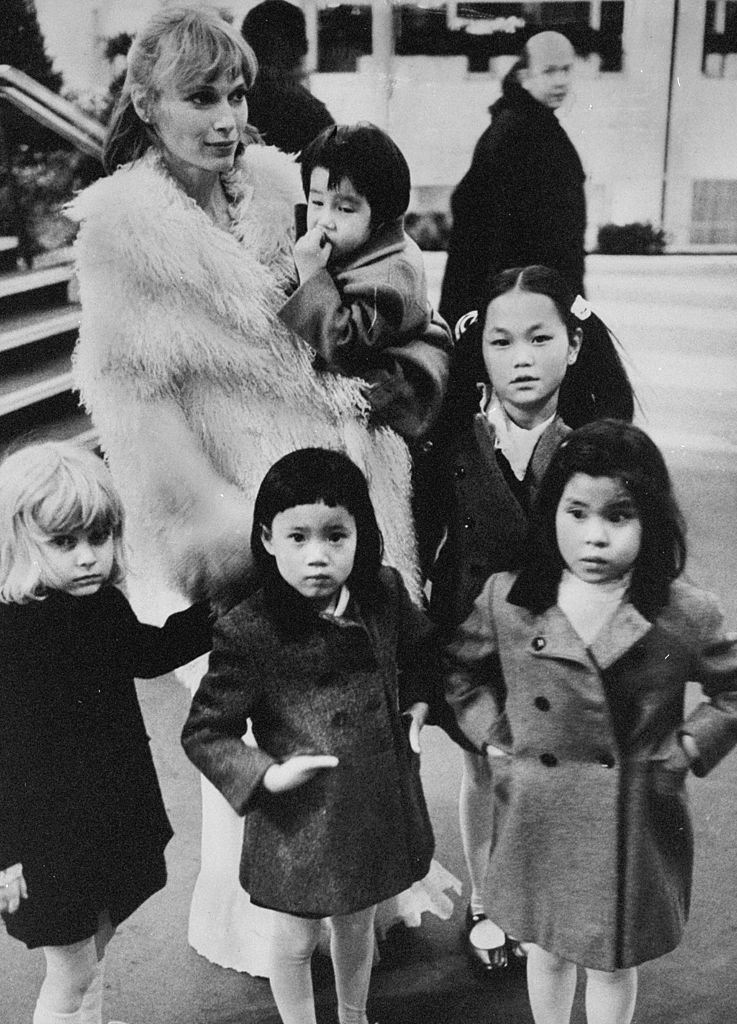 Mia Farrow might be the person with most kids on this list. Her biological children include Matthew, Sascha, Fletcher Previn, and Ronan Farrow. Additionally, the actress has adopted 10 kids over time: Soon-Yi, Lark, Summer, Moses, Tam, Dylan, Frankie-Minh, Thaddeus, Isaiah, and Quincy. The first three adoptions were with ex-partner Previn and the rest as a single mother.
GORDON RAMSAY – 5 KIDS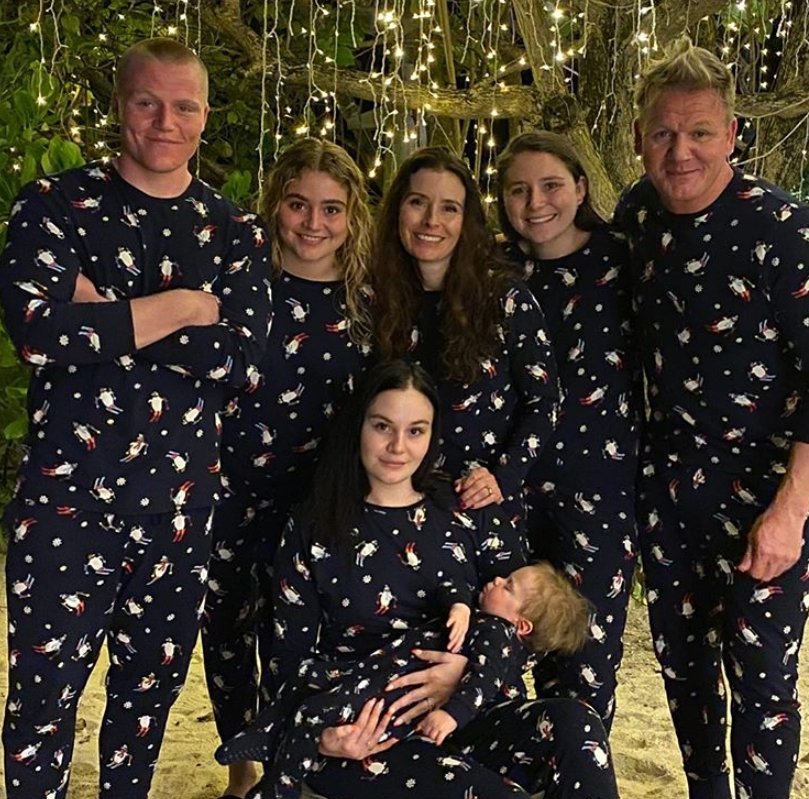 The superstar chef welcomed his fifth child with wife Tana Ramsay in 2018. They announced his birth on Instagram with the caption, "After 3 BAFTAs and one Emmy... finally we have won an Oscar." The rest of the clan includes Matilda, Holly, Jack, and Megan. Their baby Oscar is already popular online, as he looks a lot like his famous dad. Will he be a chef too?
It takes a lot of hard work to raise that many children. Even if you're a celebrity! Let us know which big family was the most surprising. If you liked this article, share it with your friends that dream of having a huge brood too. See you next time!
Source: ET Canada, Buzzfeed, Insider