The Incredible Story of The World's First Septuplets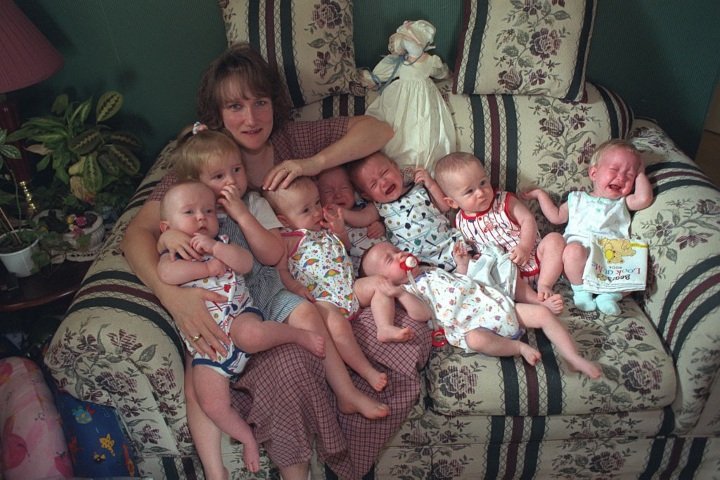 Expecting twins or triplets is quite a rare challenge, but it's nothing compared to a couple finding out they will welcome seven babies into the world. It sounds unimaginable, but it was a reality for this young couple. They made history with their special family, but it's a story with twists and turns and life's unexpected curveballs! Let's explore the life journey of Kenny and Bobbi McCaughey and the world's first surviving septuplets!
Click 'Next Page' to see where it all started!