The Shortest Male Celebrities
A camera might add more pounds to a star! But does it do anything for the height? Well, some brilliant angles, props, on-screen mechanisms, and accurate positioning might help those who're quite vertically challenged. But these famous male celebrities never let height stop them from bagging huge careers in Hollywood. These are some of the industry's big names who've had massive blockbusters and rocking on-screen characters. And none of them is ever let down for not being 5'10"!
---
Tom Cruise - 5'7¾"
The Mission Impossible star's height might be one of the most discussed things in Hollywood but has never stopped him from his endeavors. Though speculations around the acting legend's elevated boots continue to do the rounds, he is totally unstoppable. Measuring up at 5 feet and 7¾ inches, Tom Cruise is also one of the highest-paid celebs who strictly prove that height is nothing but numeral statistics!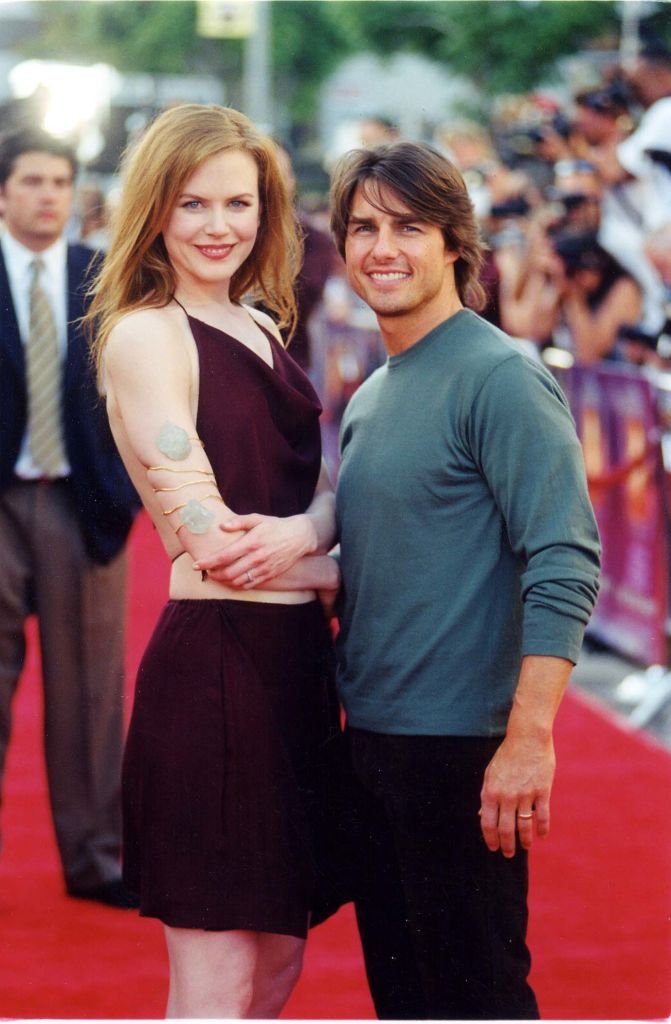 ---
Al Pacino - 5'5"
If you've ever watched the Godfather Trilogy, then there's hardly a chance to be unaware of this famous actor. The American actor and filmmaker have been ruling the silver screen, with a career spanning over five decades. While the megastar of Hollywood has a significant on-screen presence, he lacks a bit on the vertical side. Al Pacino's 5'5" stature nearly cost him his golden role in The Godfather since the producers thought he was too short.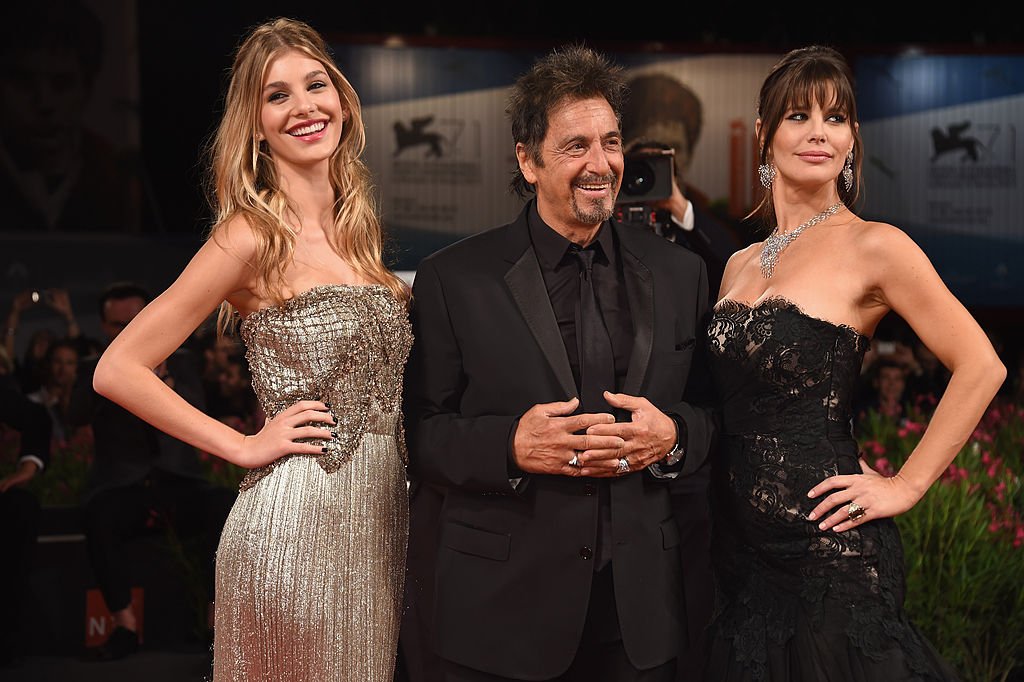 ---
Danny DeVito - 4'9"
Whether it is acting, direction, production, or screenplay, Danny DeVito has got plenty on his plate. The American celeb has been flying the flag for Hollywood's short men since the 1970s. Having risen to fame after starring in One Flew Over the Cuckoo's Nest and the '70s TV series Taxi, DeVito stands at 4 feet 9 inches, and proves that the statistics are strictly nothing more than numbers!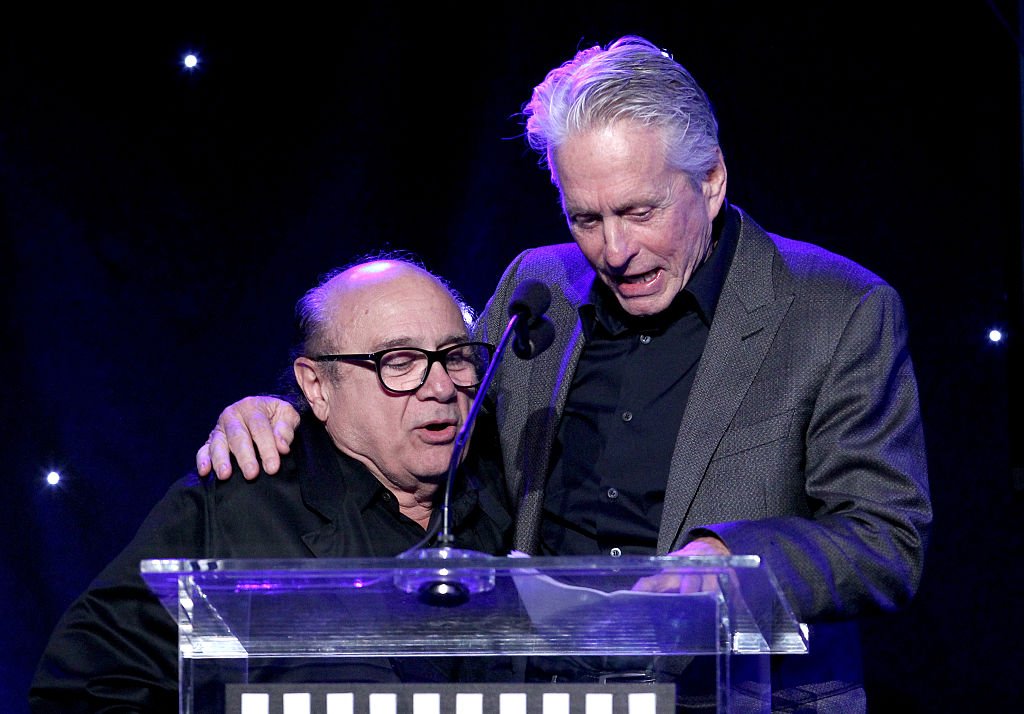 ---
Daniel Radcliffe - 5'5"
Harry Potter was a star-studded name back in the 2000s. And so were its mind-boggling cast of stars, including the What If celeb! Daniel Radcliffe strictly proves that height isn't a compulsory element to be the Chosen One in Hollywood. The star who measures 5'5" has a long way to go with all the stardom he has managed to bag over the years!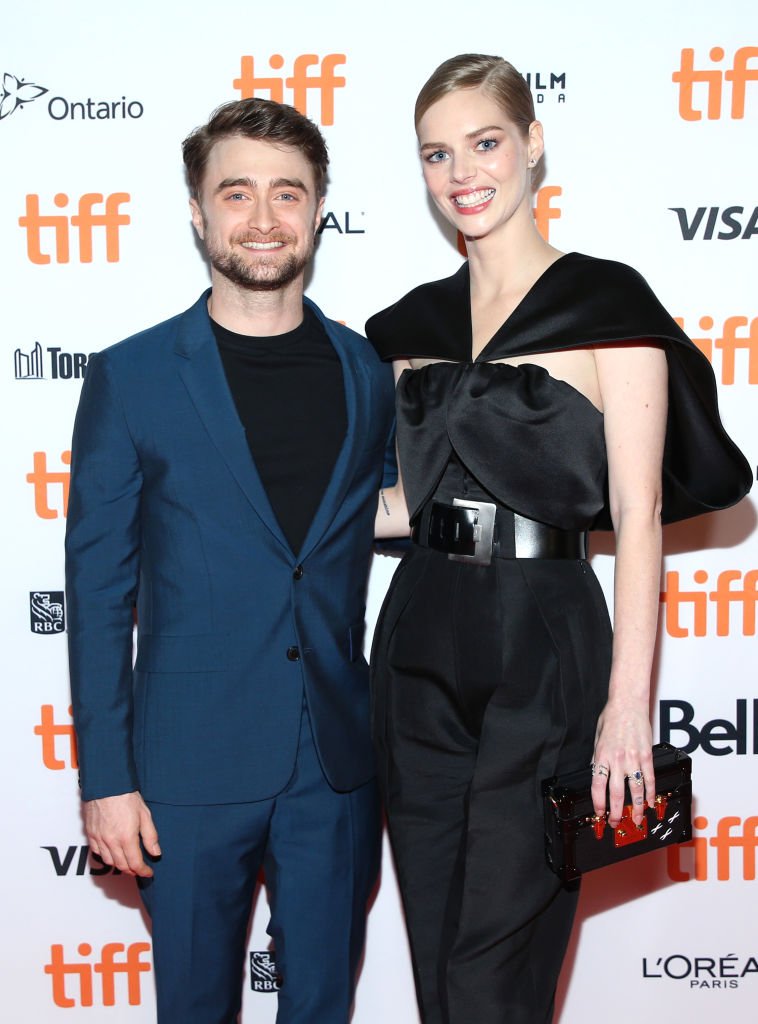 ---
Elijah Wood - 5'5"
Elijah Wood from The Lord of the Rings trilogy is a befitting example that shows the world what success is, without the need for the 6 feet figure! The Hobbit star who measures 5 feet 5 inches shares some similarities with Daniel Radcliffe, including his height! Nevertheless, both the leading men have their plates filled with fantasy entertainers and blockbusters that prove that height is never a constraint for success.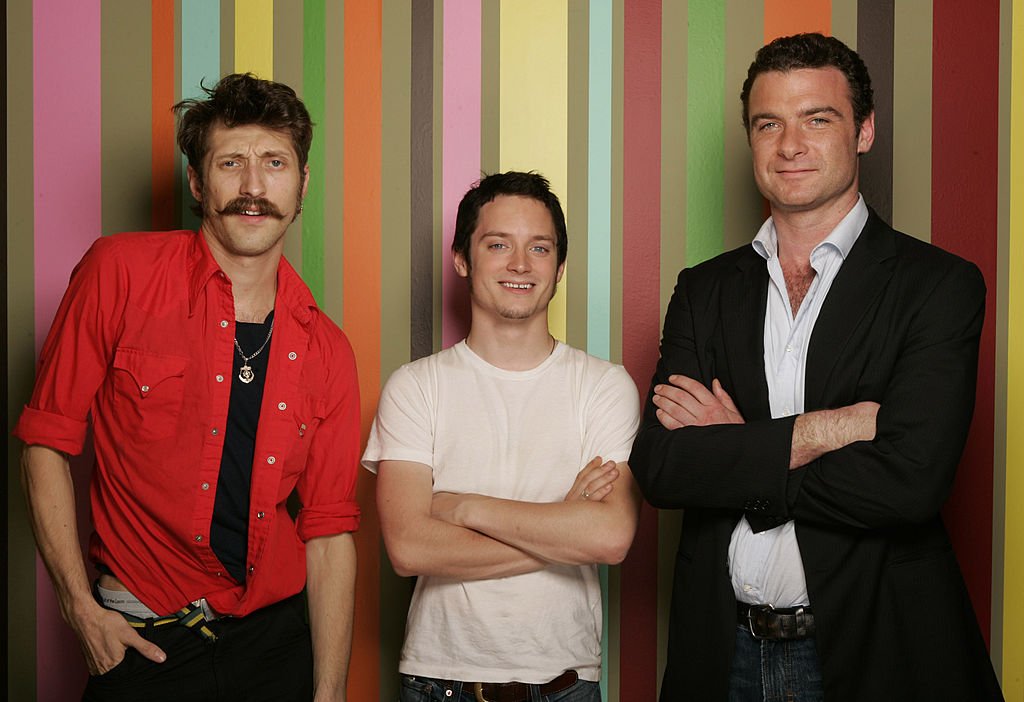 ---
Sylvester Stallone - 5'8"
Which came first, Rocky or Rambo? Well, both were blockbusters back in 1982! But did you know that Rocky is not quite the height he's depicted in his heart throbbing breakthroughs in Hollywood? Well, Sylvester Stallone might stand at just 5 foot 8¼ inches, but he never missed a punch on Apollo Creed and Hulk Hogan.
---
Joe Jonas - 5'7"
True love knows no boundaries, and of course, no height! And this is what the Jonas brother proves to the world around him. While no one ever thought that Joe Jonas and Sophie Turner would hook up, they finally did in May 2019! While there's so much to talk about these two biggies of Hollywood, Joe's 5'7½" height doesn't matter much!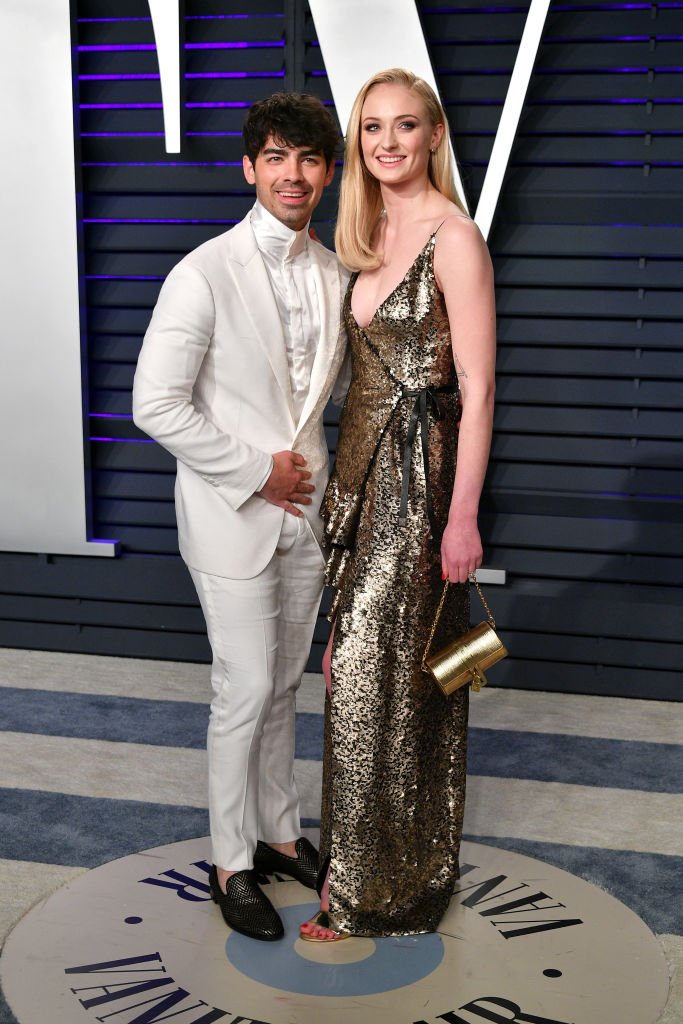 ---
Kanye West - 5'8"
Kanye West is famous for all reasons, even and odd! And the Fade rapper is one of the most famous faces of Hollywood, maybe not for all good reasons! Perhaps the small man syndrome has brought Kanye to the limelight with his 5'8" stature. Nevertheless, the American rapper is still taller than his wife, as long as she isn't in her heels!
---
Seth Green - 5'3"
Doing small roles in Hollywood might lead someone to become an overnight star. It was Seth's voice work as Chris Griffin's in the Family Guy that shot him to fame. And when things started getting into serious business, Robot Chicken saw its popularity as a comedy TV series. But Seth Green never allowed his 5'3" height to interfere with his career!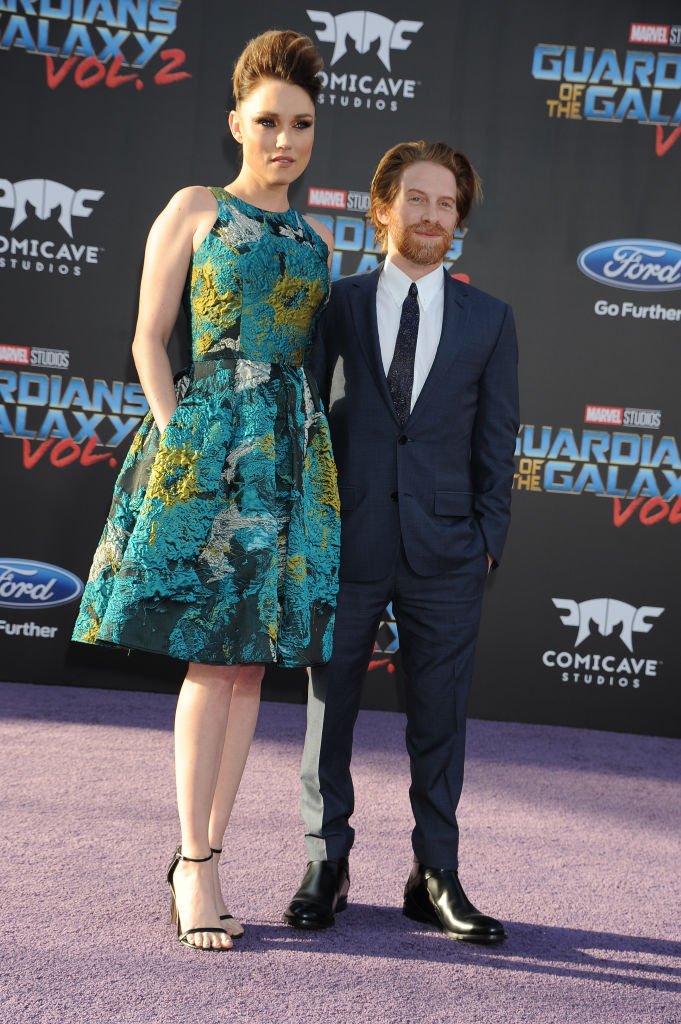 ---
Ben Stiller - 5'6"
Whether it is the character of Larry Daley in Night at the Museum or voicing over for Alex the lion in Madagascar, Ben Stiller has given hits after hits. Hollywood's most funnyman isn't quite tall as an average American. Measuring about 5'6", the Zoolander star's height isn't a let down at all owing to his name and fame!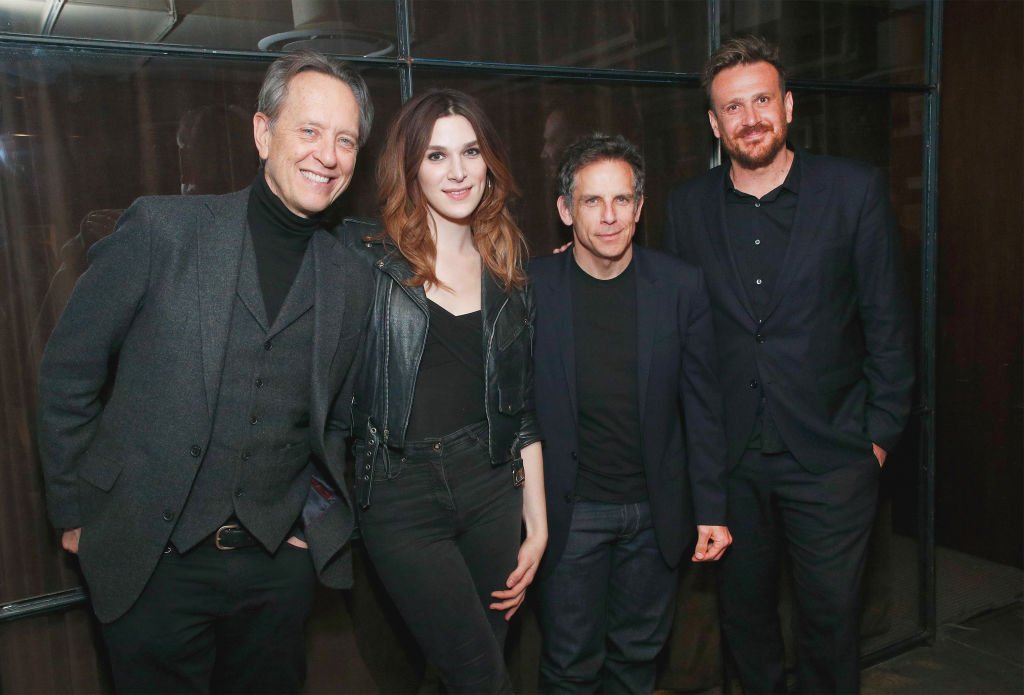 ---
Michael J. Fox - 5'4"
Do you remember the hit sci-fi movie, Back to the Future? The Canadian-American actor and comedian who rose to fame with the Marty McFly character never failed to make his fans laugh out loud. Though Michael J. Fox measures just 5 feet and 4 inches, his memorable acting proves that real talents need no physical statistics.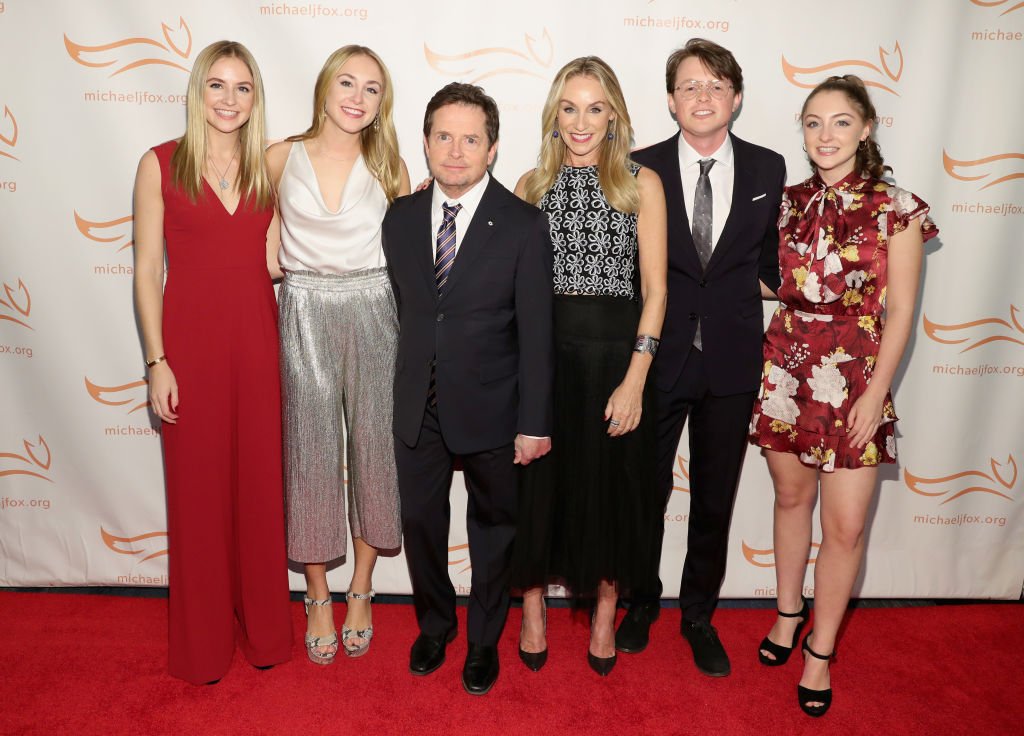 ---
Rob Schneider - 5'3 ½"
None of Hollywood's comedy-genre lovers fail to recollect Rob Schneider's comical performances in The Hot Chick, Deuce Bigalow, and The Animal! Whether it is his expressions, funny gimmicks, and on-screen chemistry with comedy, the Grown Ups star who stands just 5 feet 3 inches tall has never allowed his height to invade his success.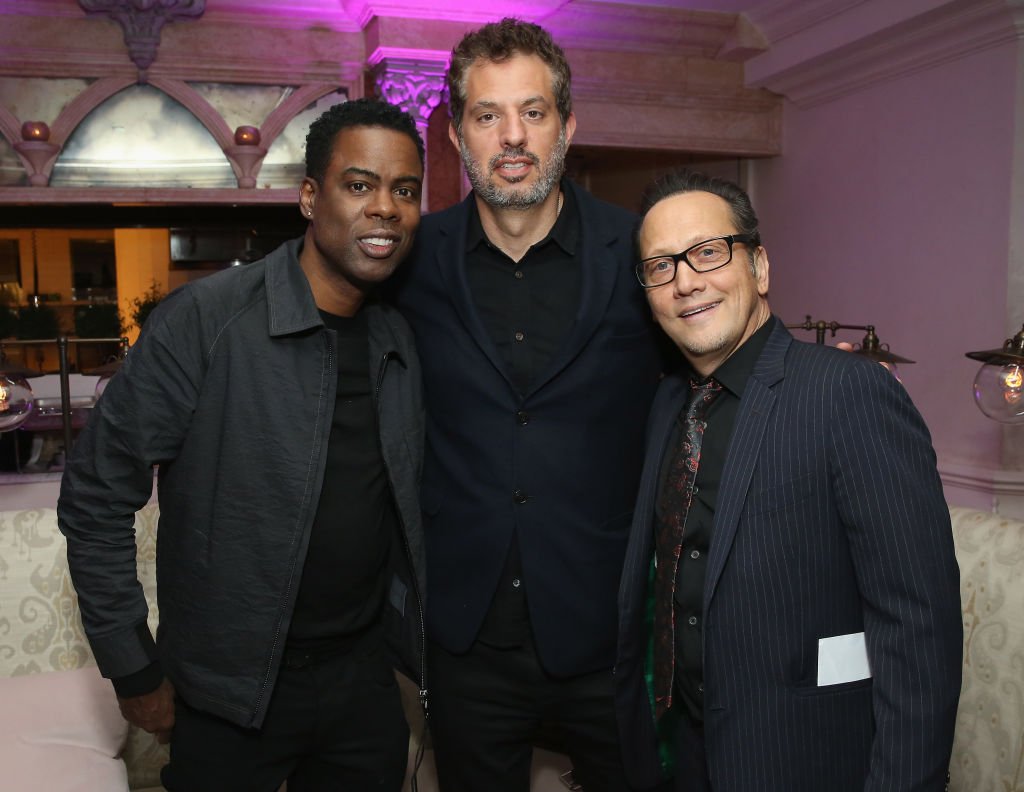 ---
Josh Hutcherson - 5'5"
Hollywood hasn't always been a gift from Santa's bag for all! When Josh Hutcherson moved to the industry back in 2002 to pursue a prominent acting career, he wasn't lucky enough. But now, fans know him as Peeta Mellark in the blockbuster The Hunger Games film franchise. The American star's career may be on its peak, but his height remains at 5 feet 5 inches.
---
Martin Freeman - 5'6½"
Have you ever rolled on your couch watching Tim Canterbury in the UK version of the famous sitcom, The Office? Martin Freeman is now a household name after he ruled the character of Bilbo Baggins in The Hobbit Trilogy. Freeman grew up to be that picture-perfect hobbit, but in reality, he's just 5 feet 6½ inches tall!
---
Jonah Hill - 5' 6 ¼"
Hollywood is not always the conventional industry of tall, dark, and handsome men! Jonah Hill rose to the limelight after bagging significant roles in Judd Apatow comedy films, including Superbad and Knocked Up. And after so much comedy, the American celeb took on more serious roles and lost a ton of weight too. Though shredding those extra pounds make him look taller, he is just as perfect as he was in his 5 feet 6 ¼-inch stature.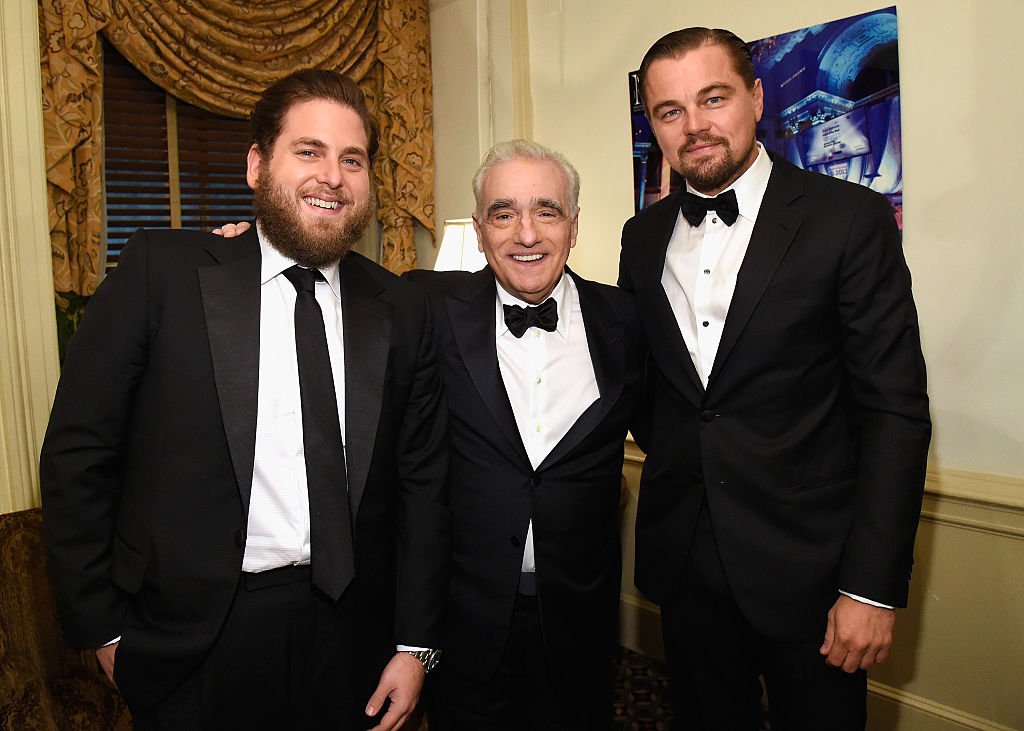 ---
Jack Black - 5'6"
50-year-old Jack Black has his plate filled with acting, singing, songwriting, and of course, YouTube appearances. He might have entertained quite well as the giant in Gulliver's Travels. But did you know that the comedy king measures just 5 feet and 6 inches? He certainly proves that height doesn't define success.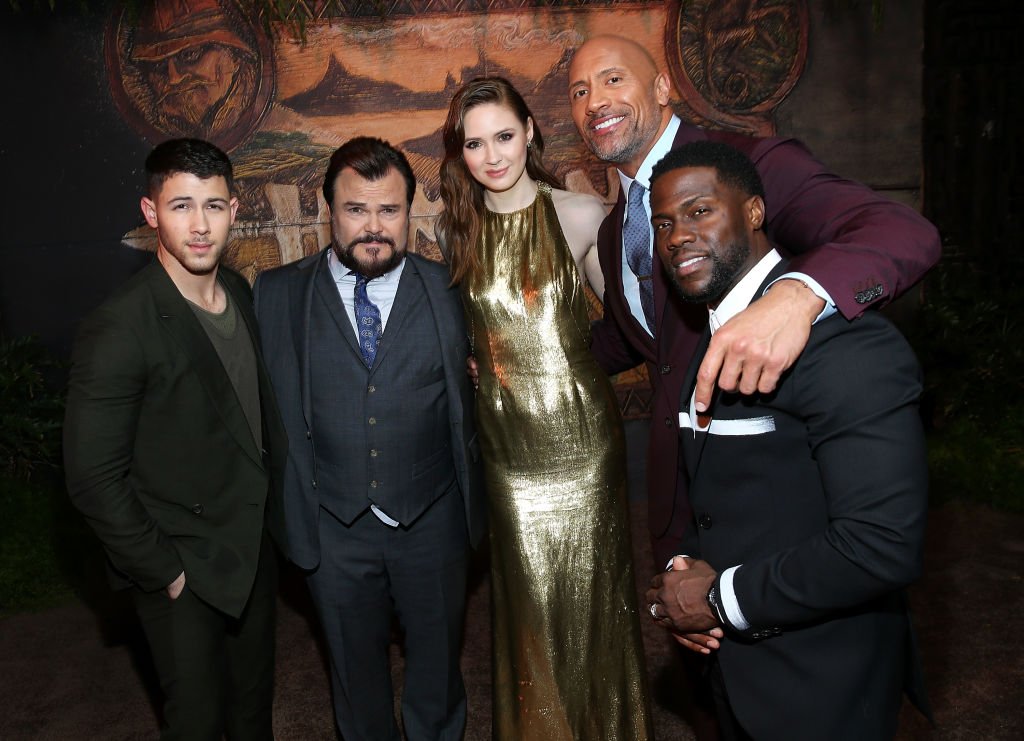 ---
Pete Wentz - 5'6"
Pete Wentz was quite a name among fans of American rock bands back in the 2000s. The Fall Out Boy bassist is also the band's chief lyricist. And he's pretty much everything that has made the group regain its popularity in 2013, redeeming the musical crew from a long halt. He has garnered enough attention being just 5 feet 6 inches tall!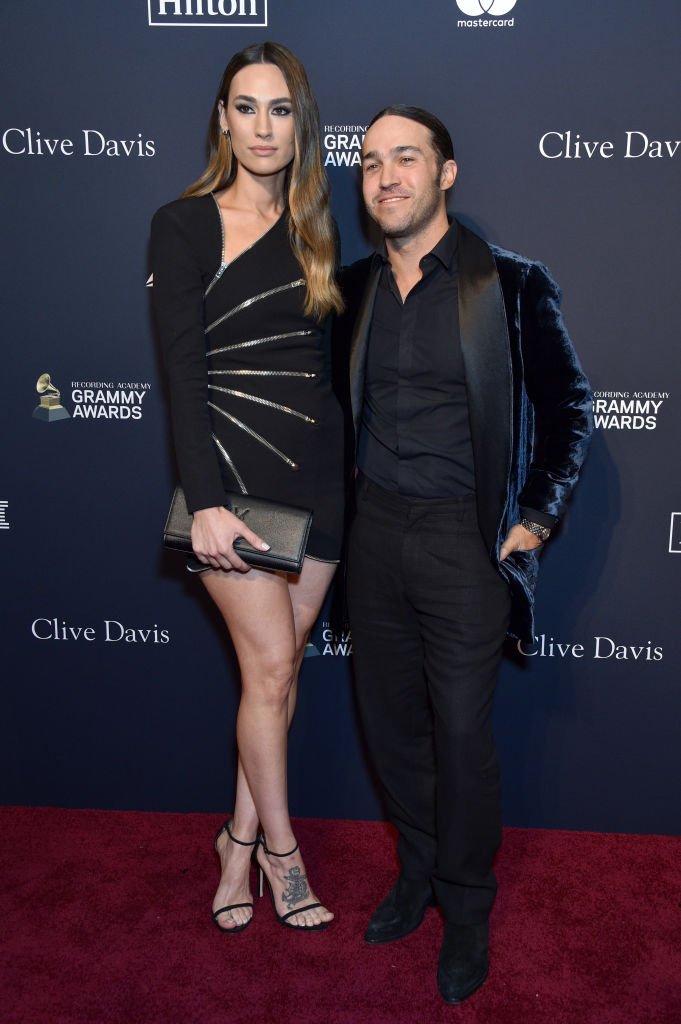 ---
Johnny Galecki - 5'5"
If you've watched The Big Bang Theory, then you wouldn't have missed Leonard Hofstadter! Being one of the highest-paid TV stars in the world, Johnny Galecki has managed to bag some notable roles in Hollywood too. While he gets a huge paycheck, he doesn't seem to worry over the short side of himself that measures just 5 feet and 5 inches!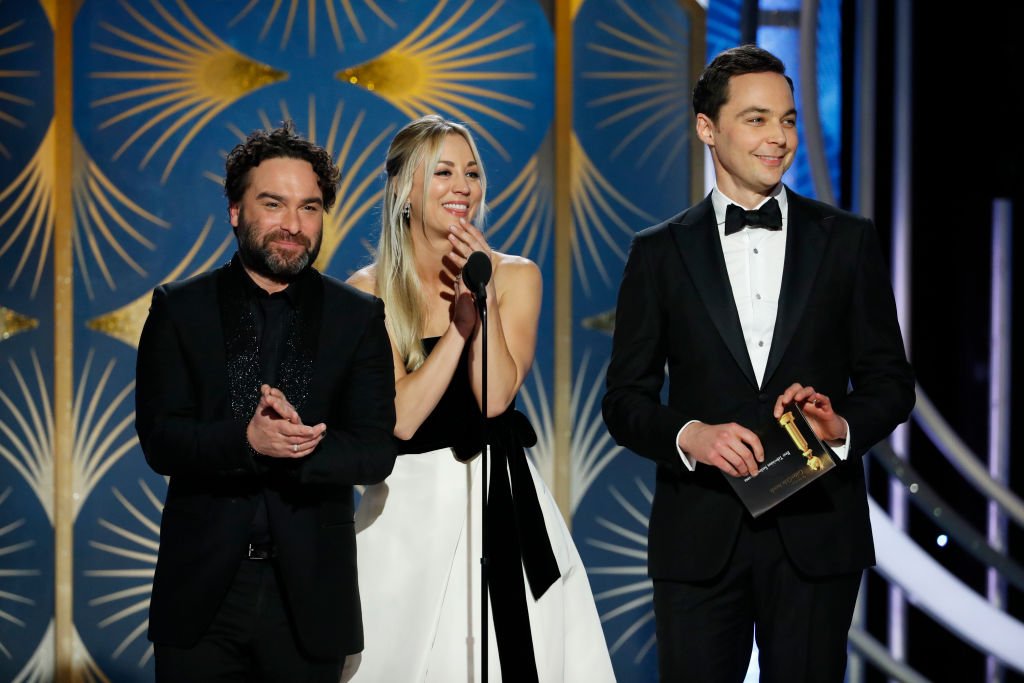 ---
Nick Jonas - 5'6"
Speaking of height, how can the topic roll without Nick Jonas! The American singer and songwriter has managed to don the world of music past the 2000s. But just like Joe, Nick isn't quite tall on the vertical front. Measuring only 5'6¾", the Chains singer is a bit on the lower angle compared to his ladylove, Priyanka Chopra!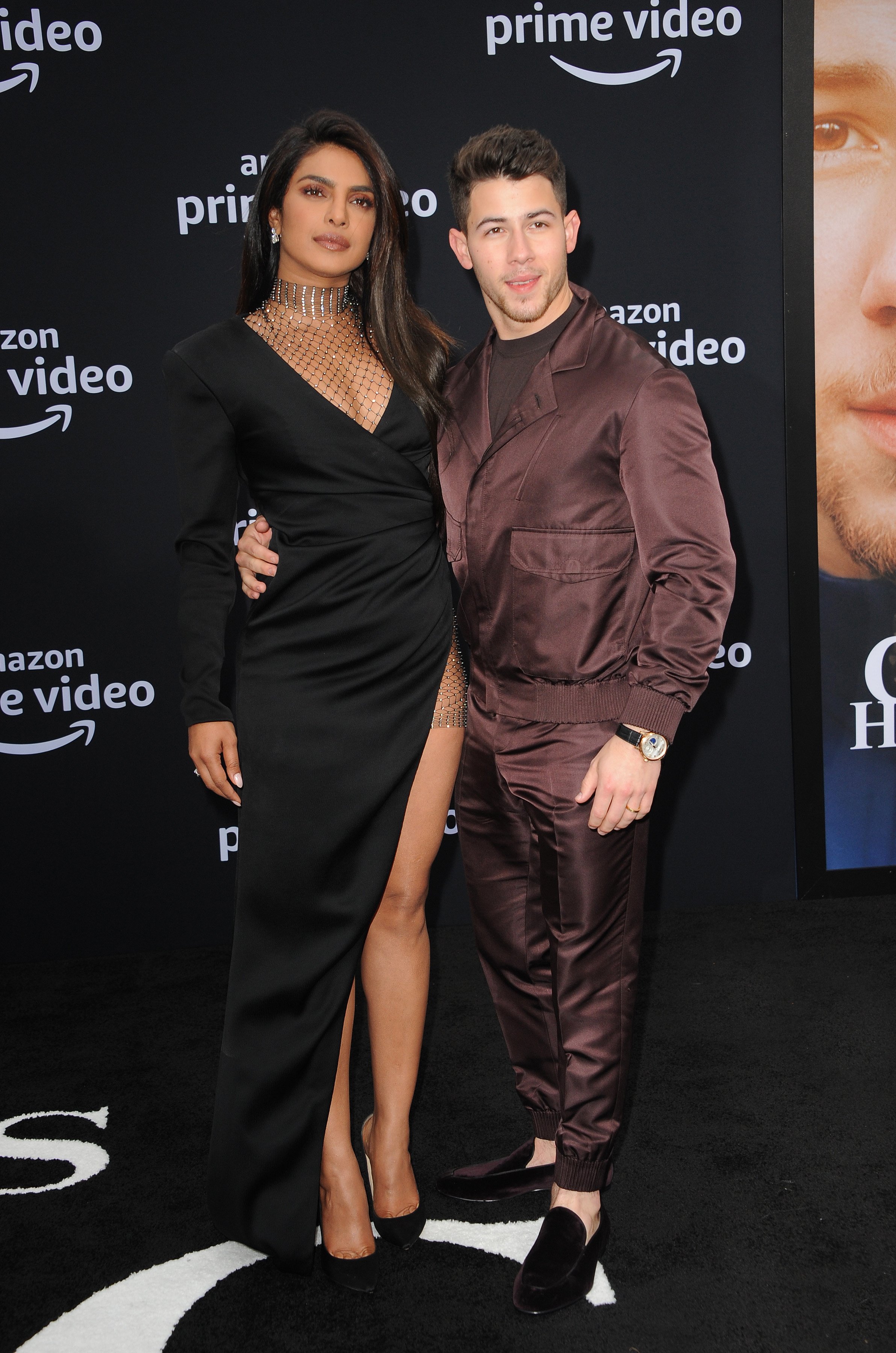 ---
Joe Pesci - 5'3"
Joe Pesci is known for his fierce and volatile characters and also for his long-time collaboration with Robert De Niro and Martin Scorsese. The Home Alone star who measures just 5 feet 3 inches is another befitting example that height is never an obstacle en route to stardom.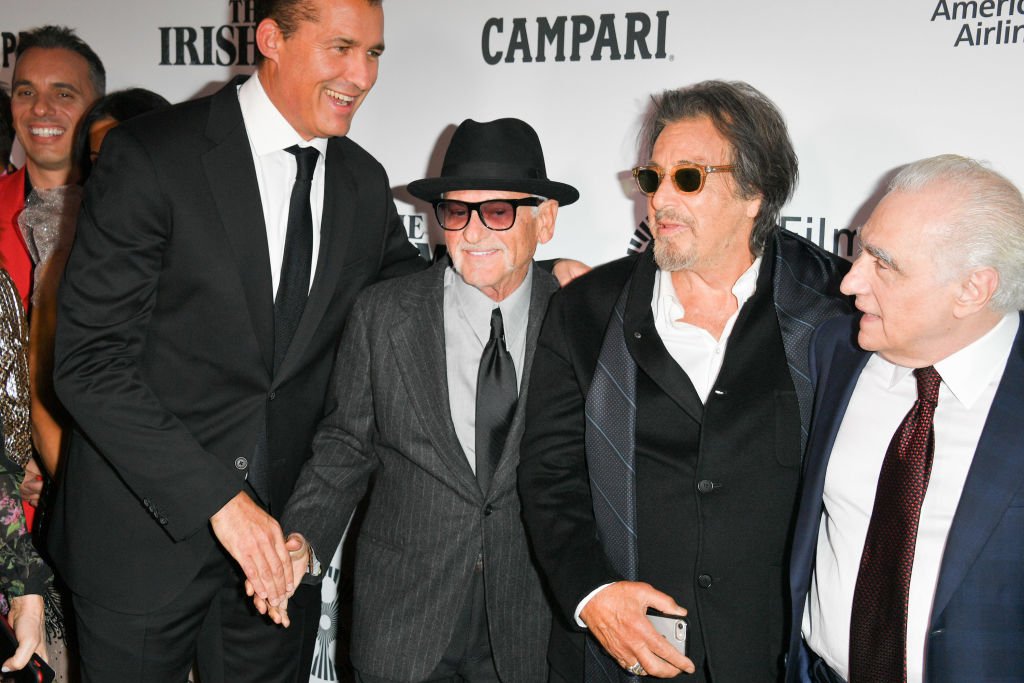 ---
George Lucas - 5'6"
Did you notice Star Wars creator George Lucas make an appearance as Baron Papanoida in Revenge of the Sith? Though this was his only appearance in the animated series, he was quite a name in the Indiana Jones franchises. The wealthy filmmaker, and entrepreneur, is just 5 feet and 6 inches tall!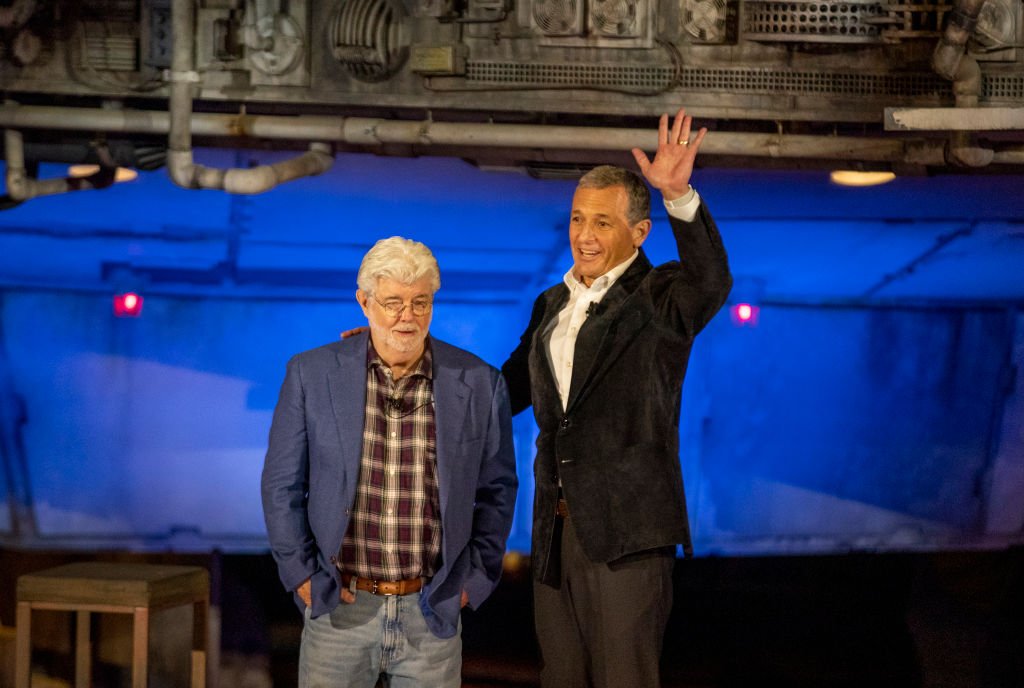 ---
Bruno Mars - 5'4"
Remember singing along to the meticulous tunes of Just the Way You Are and The Lazy Song? Well, these are just a few heart-throbbing numbers from the famous American singer and dancer, Bruno Mars. The multi-talented singing sensation has come a long way with his stunning on-stage performances and musical styles. The unsurpassed singer who is just 5'4" tall has never bothered to worry about his vertical drawback.
---
Kevin Hart - 5'2"
Remember watching Jumanji sequels starring "The Rock" Dwayne Johnson? Then you might not have missed on the stand-up comedian and co-star, Kevin Hart. While there have been quite some discussions about his height, the Get Hard star never shied away from revealing that he was just  5 feet 2 ½ inches tall.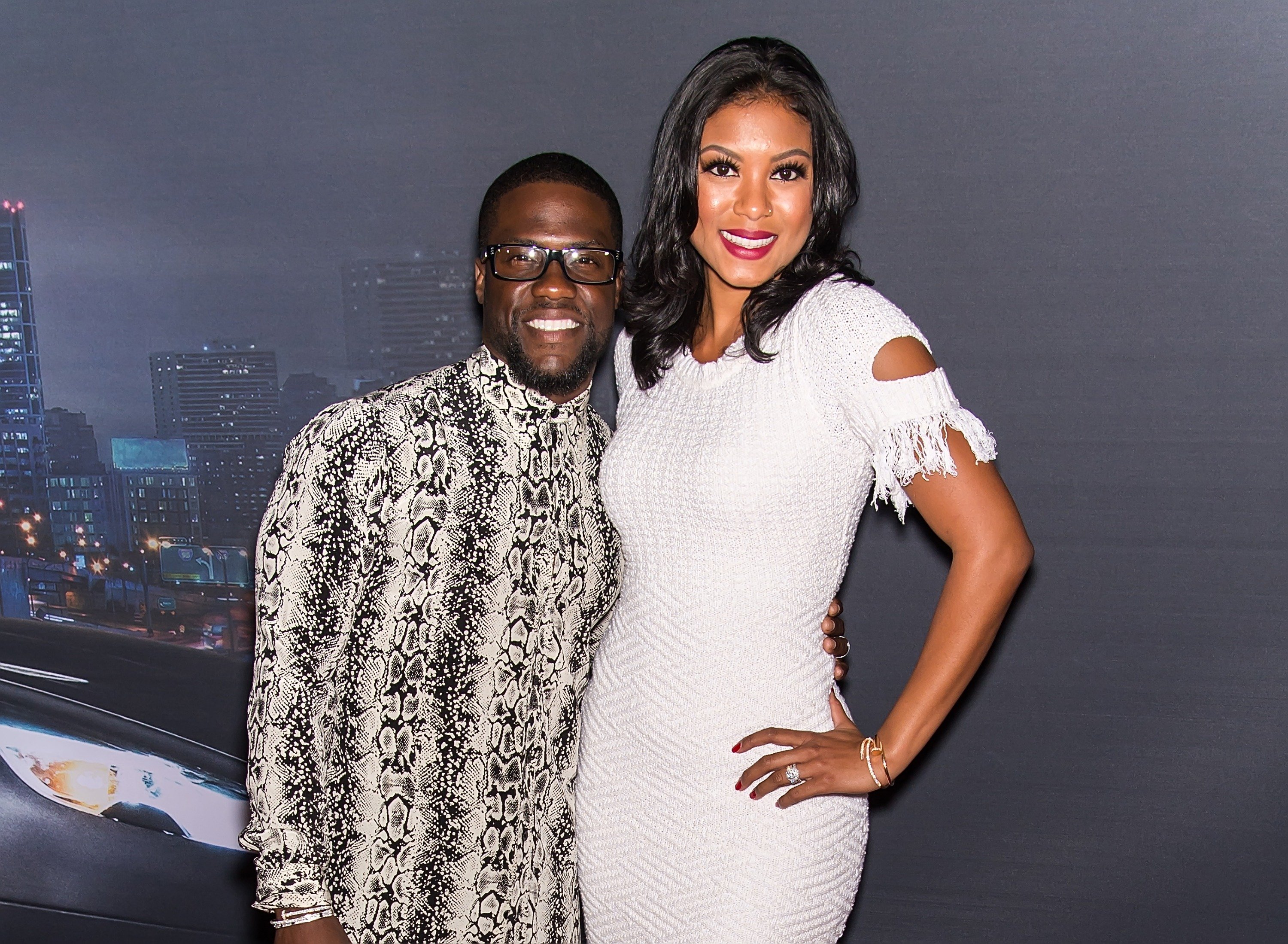 ---
Mark Wahlberg - 5'8"
Did you know that the Invincible star was a former rapper and musician before rolling out as one of the most successful Hollywood celebrities? Yup, it's none other than Mark Wahlberg! The actor might be just 5 foot 8 inches tall but has never allowed his vertical deficiency to barricade his career.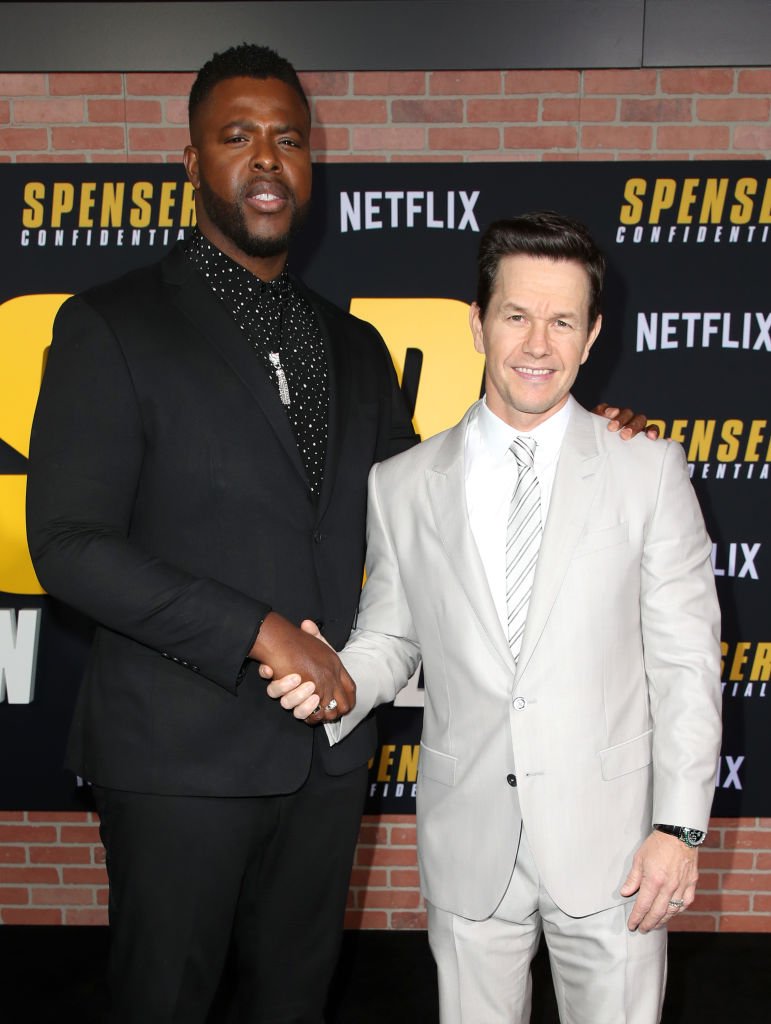 ---
Emile Hirsch - 5'5"
5'5" has become Hollywood's most expected vertical statistics! Emile Hirsch, who is famous for playing Chris McCandless in Into the Wild, also joins the squad of the industry's shortest men. Measuring up at 5 feet and 5 inches, the Alpha Dog star proves that height isn't the real element for success.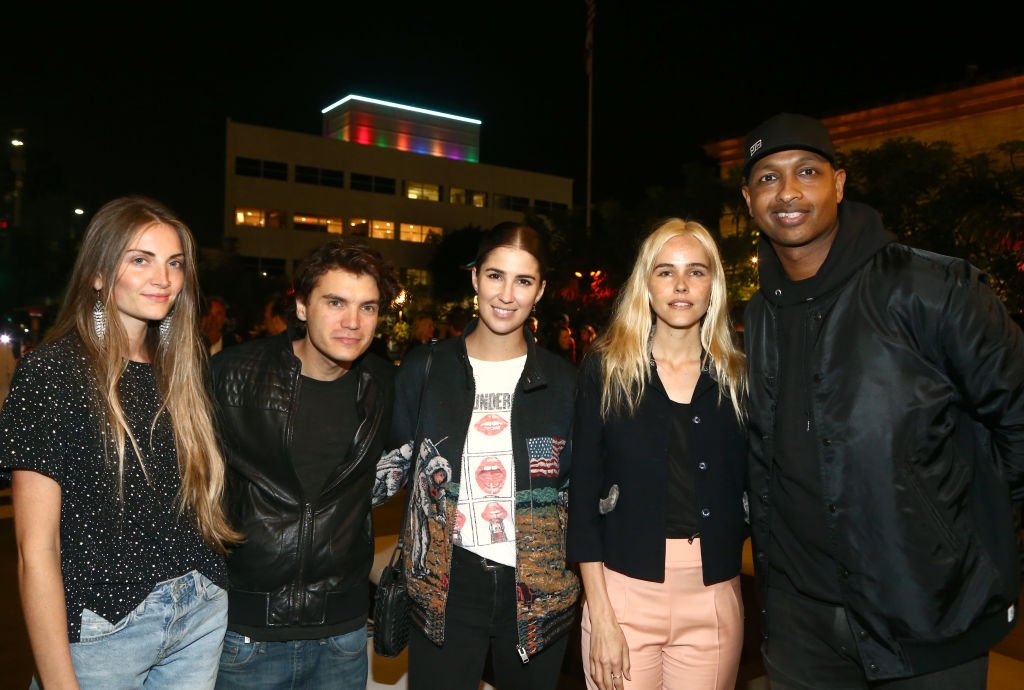 ---
Jet Li - 5'5"
Action sequences are nothing without martial arts and kung fu! Chinese actor and film producer Jet Li is a big name in the movie industry. But are you aware that he's also one of the shortest celebrities who has never excused himself for his height? Measuring just 5'5½", the Once Upon a Time in China star is still keeping the screen roaring with his flying kicks!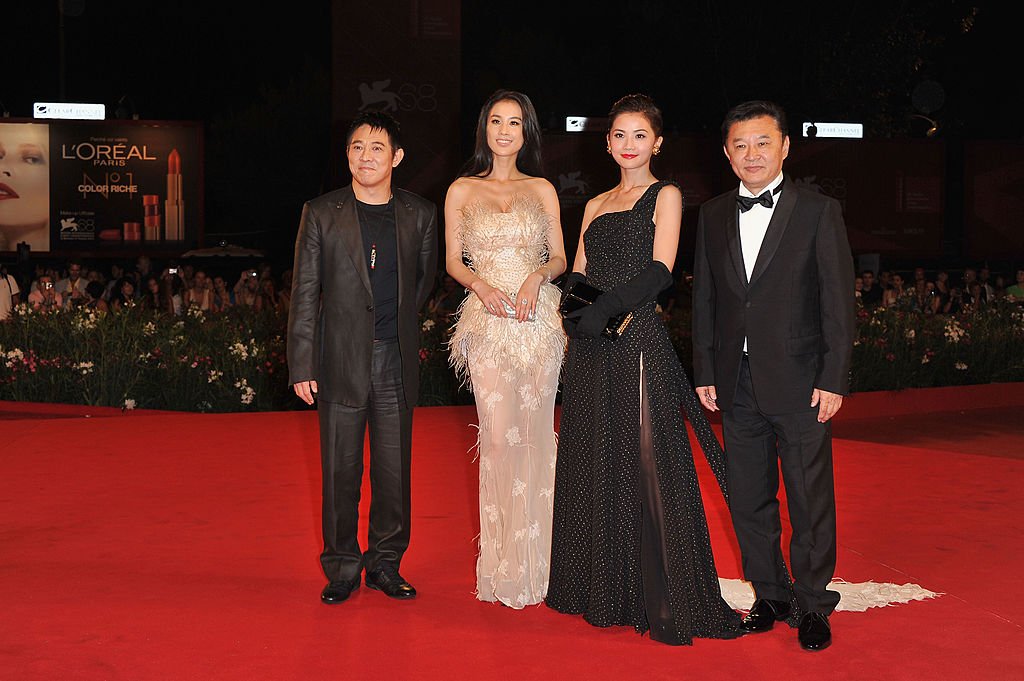 ---
Dustin Hoffman - 5'5"
Two Oscars, another 61 wins, and more counting, Dustin Hoffman has set Hollywood on fire with his classy epitome of characters. The American actor, and filmmaker, is known for his multifaceted portrayal of antagonists and emotionally exposed roles. Though he's just 5 feet 5 inches on the vertical front, the Tootsie star has come a long way and has managed to make heads turn since 1960.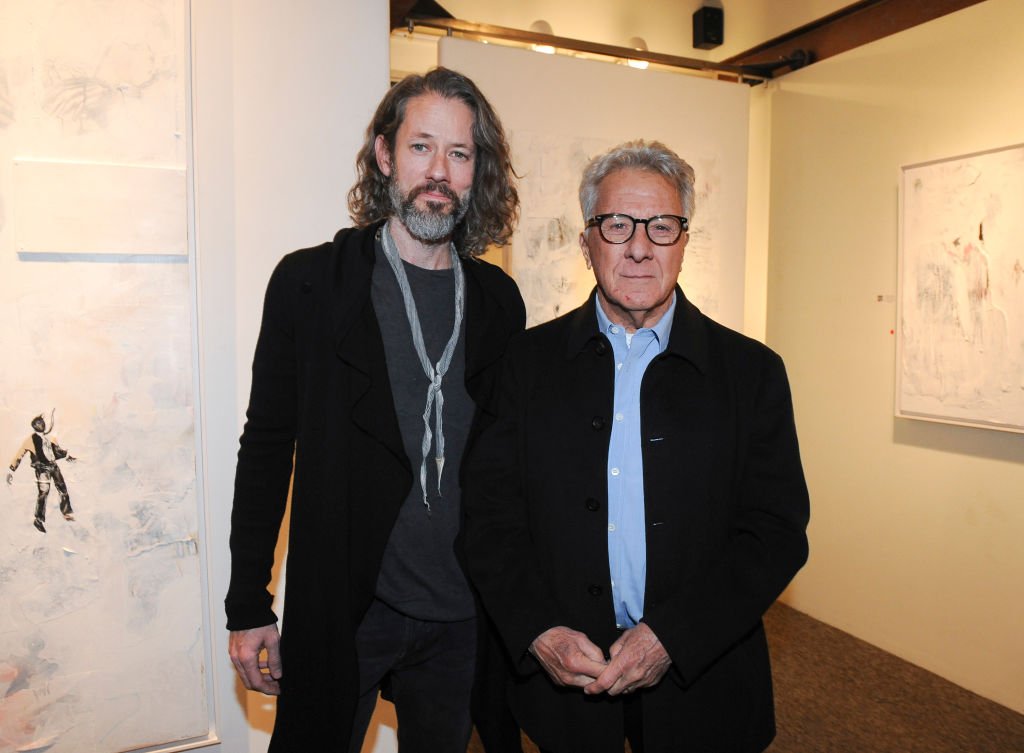 ---
Tom Hollander - 5'4 ¾"
Ever noticed Lord Cutler Beckett as the significant supporting villain in the Pirates of the Caribbean film franchise? Well, Tom Hollander was quite an epitome who lived his character to the necktie. The 52-year-old English actor has never allowed his 5 feet 4¾-inch stature to block his route to making it big in Hollywood.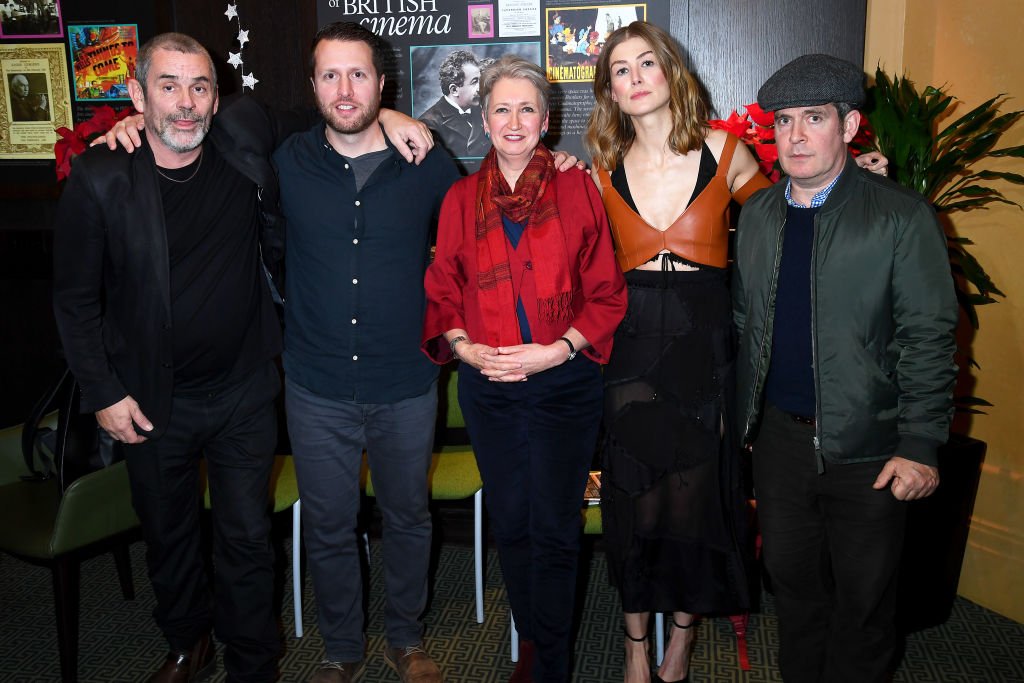 ---
Simon Helberg - 5'4 ¼ "
The Big Bang Theory will always remain one of the favorite sitcom series that had fans rolling with laughter. And so will Simon Helberg, who donned the character of Howard Wolowitz. The American actor who has managed to bag a big break in Hollywood is just 5 feet 4¼ inches tall. He sure is geared up to prove that height is unnecessary for stardom!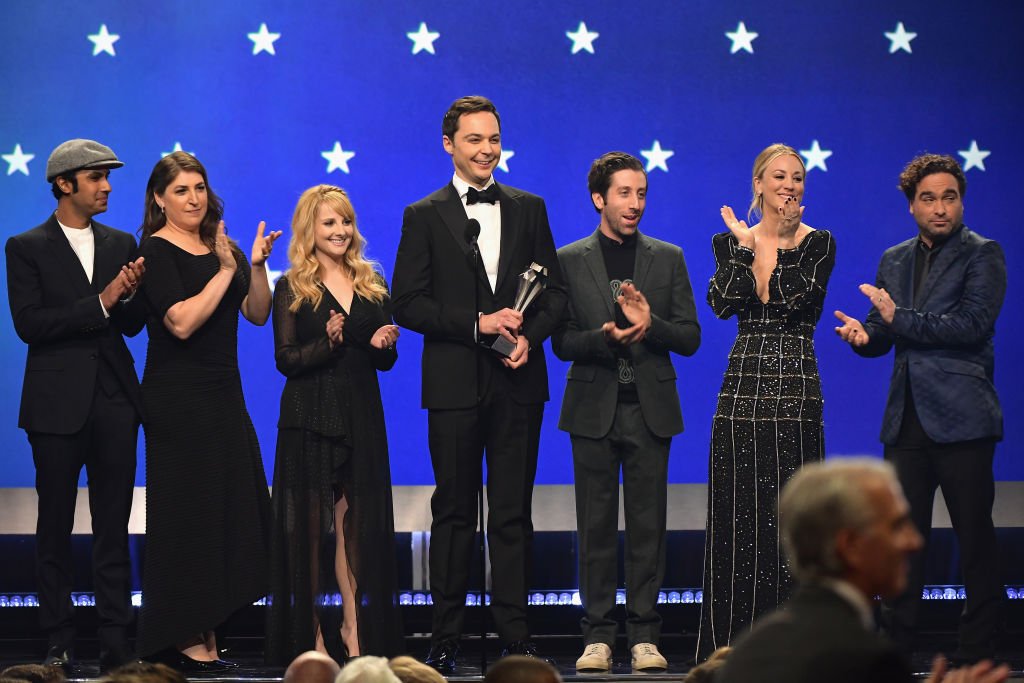 ---
Jackie Earle Haley - 5'5"
Jackie Earle Haley sure donned the masked look of Freddy Krueger, who spooked viewers in A Nightmare on Elm Street remake. Beating all the odds, Haley has managed to make it big in Hollywood, and no character is impossible for the American star who stands at just 5 feet 5 inches.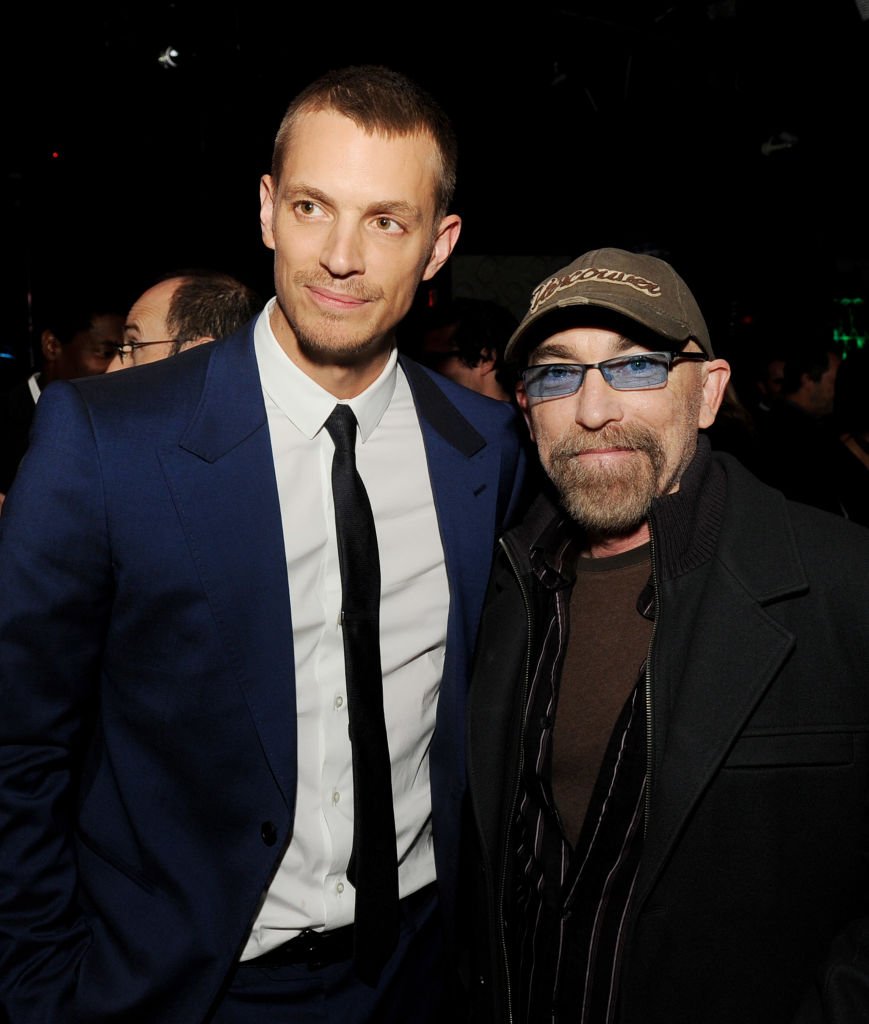 ---
Toby Jones - 5'4"
Whether it is The Hunger Games or Harry Potter and the Chamber of Secrets, Toby Jones has done it all! You obviously can't afford to forget Dobby, at least not the elf's voice that was entirely dubbed by Toby. In an age of blockbuster-only celebs, Jones is an all-rounder who has never shun over his 5 feet 4-inch vertical statistics.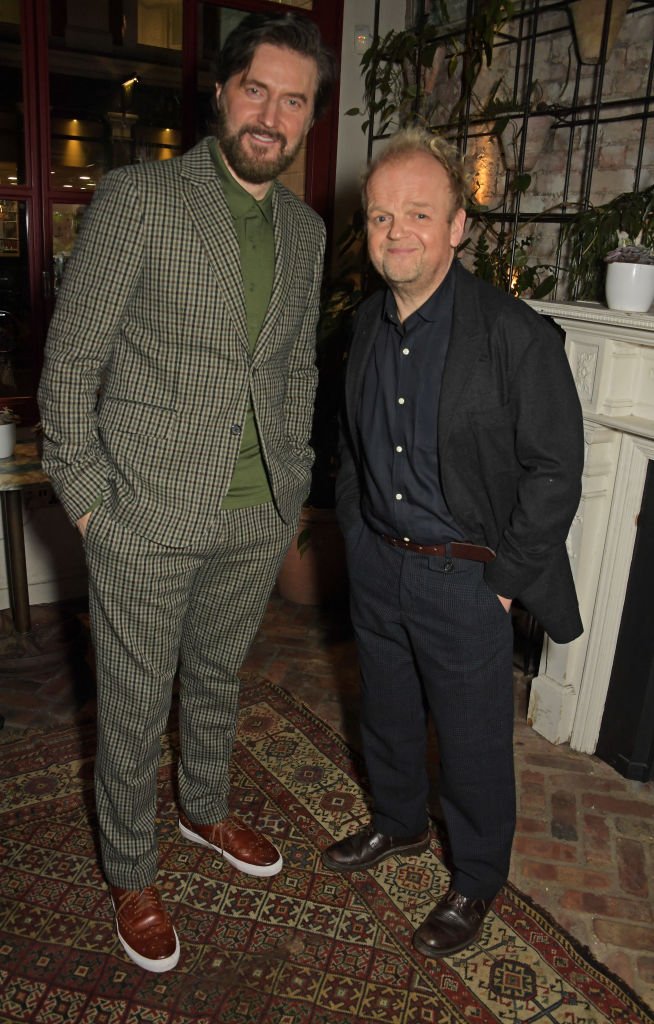 ---
Emilio Estevez - 5'4 ½"
Hollywood is not just about fantasy, action, and romance. It is a unique industry that has shown the world what individual stardom is! And there's nothing that can match the good old classics such as The Breakfast Club, St. Elmo's Fire, and The Outsiders. Standing at just 5 feet 4½ inches tall, Emilio Estevez is a signature name for Hollywood's classics.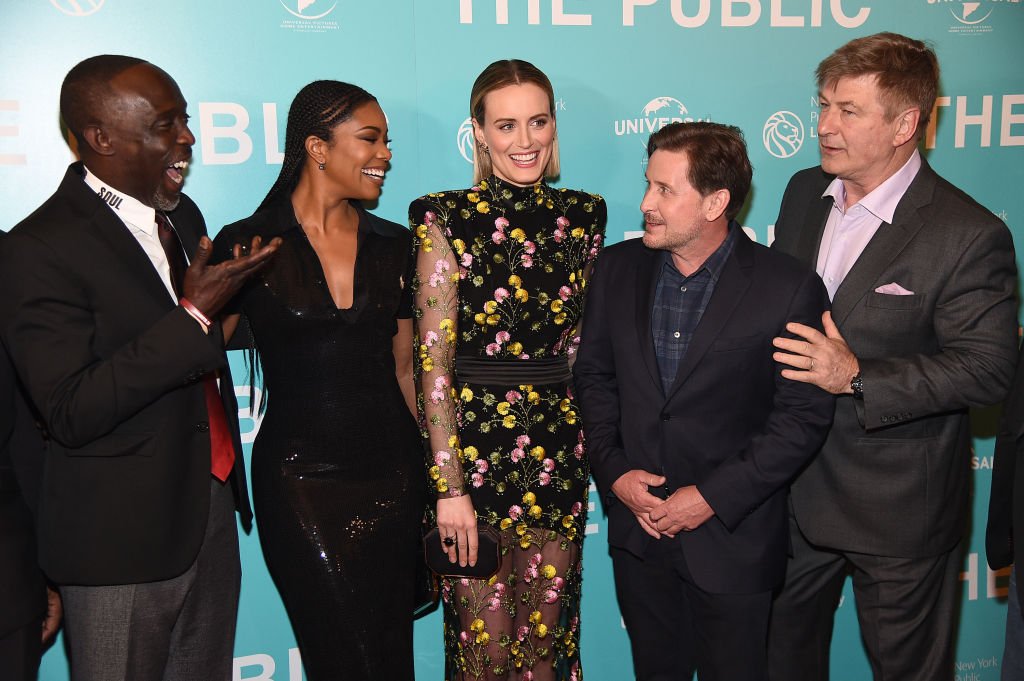 ---
Breckin Meyer - 5'5"
American actor Breckin Meyer has stardom spanning across writing, production, vocals, and music. That's a big menu for a Hollywood celeb who has managed to stick to giving the blockbusters the silver screens deserve. Nevertheless, the Clueless star's 5 feet 5-inch stature has never commanded over his success and strays behind as a statistical figure!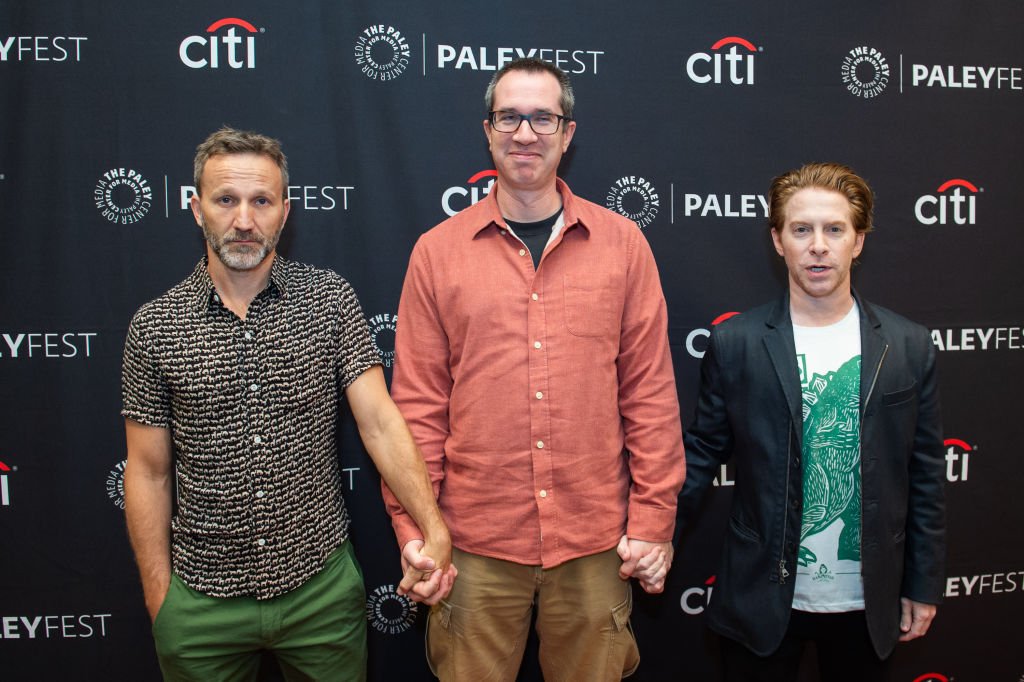 ---
Giovanni Ribisi - 5'7 ¼"
Giovanni Ribisi might be another star kid who landed in Hollywood through his first TV series, Highway to Heaven. Whether it is T-4 Medic Wade in Saving Private Ryan or Parker Selfridge in Avatar, the American actor who stands 5 feet 7 ¼ inches tall is focused on bigger projects and not his height.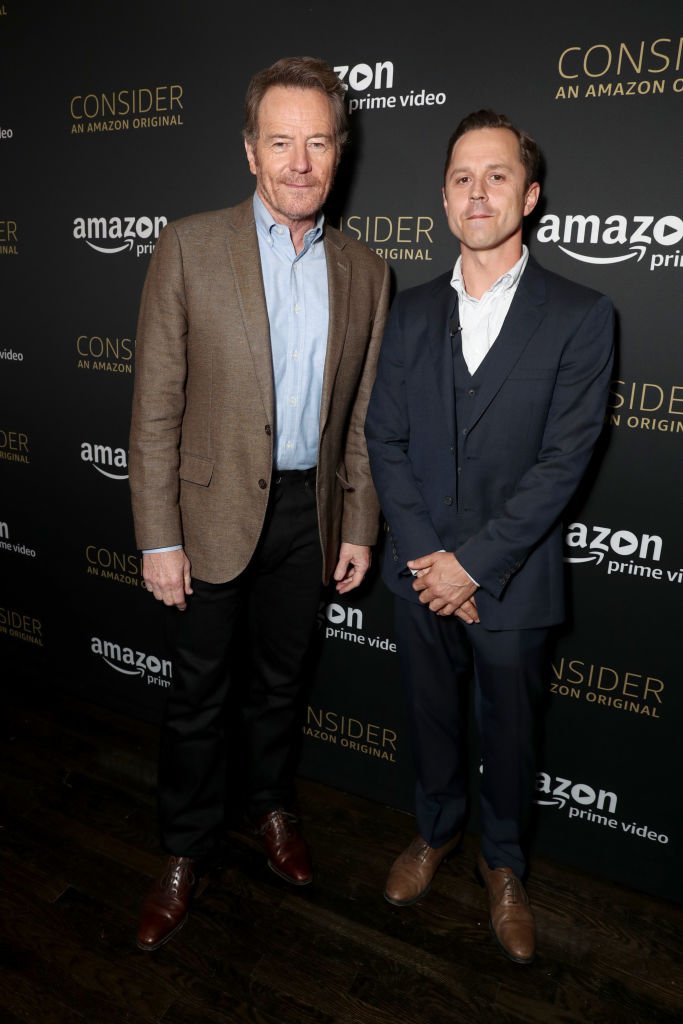 ---
Zach Galifianakis - 5'7"
Perhaps it is quite easy to recognize The Hangover actor Zach Galifianakis in his signature scruffy beard! The American actor and comedian who rose to stardom with his Comedy Central Presents back in 2001 has managed to cling to his blockbuster performances. Though he measures just 5 feet 7 inches, the Due Date star has no time to worry about his height!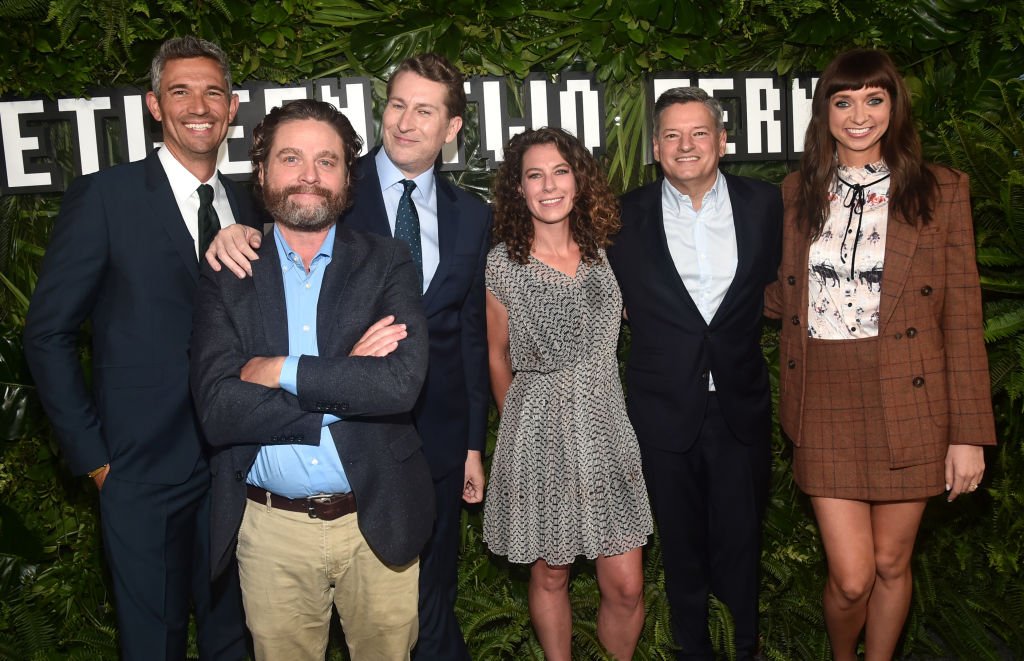 ---
Tim Roth - 5'7"
British actor Tim Roth made his debut in the television series, Made in Britain. No sooner he stepped into the film industry than he was acclaimed with tremendous roles in a handful of blockbusters. The Pulp Fiction star, who stands at just 5 feet 7 inches, has his plate filled with significant projects that have nothing to do with his height.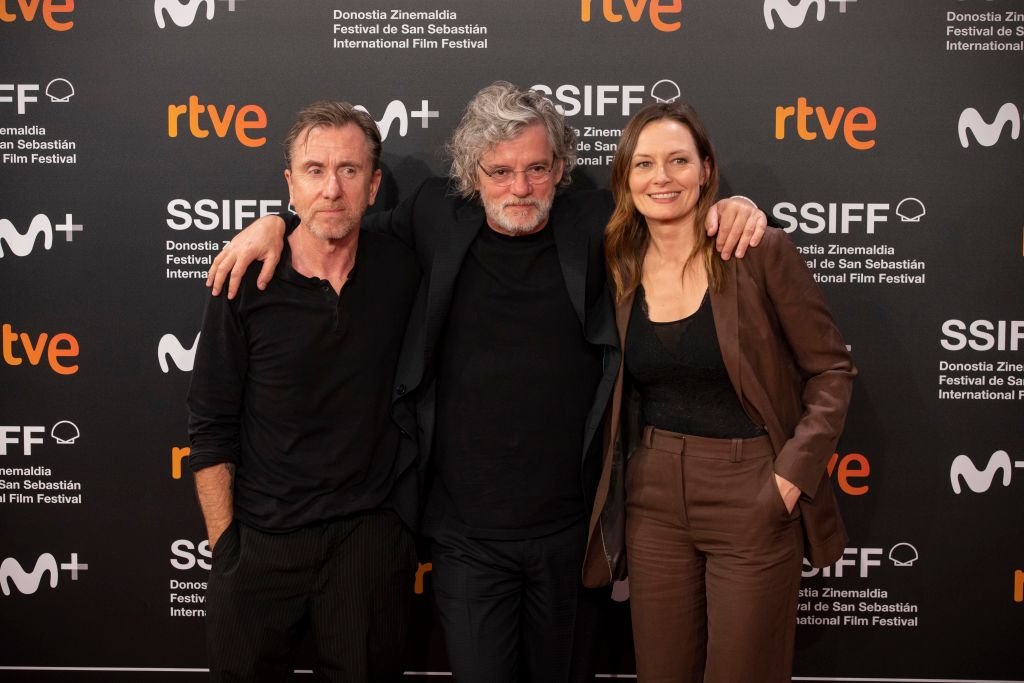 ---
Freddy Rodriguez - 5'4 ½"
Remember sitting glued to your chair watching Ugly Betty back in 2006? Well, there's more to this hit series, including the every-charming Freddy Rodriguez! The American actor who is just 5 feet 4 ½ inches tall has never failed his audience and has managed to live up to the collar and not his height!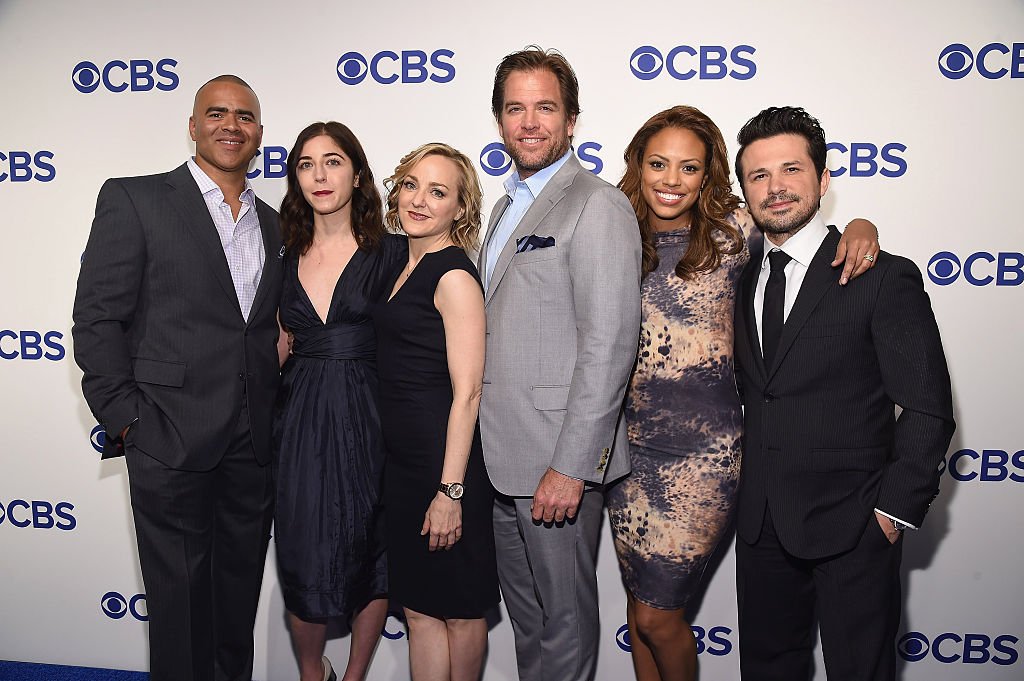 ---
Mike Myers - 5'7"
Not a single scene moves forward without the heartfelt gimmicks of Mike Myers! Whether it is Dr. Evil or Austin Powers or even the fictional ogre in Shrek, Mike Myers had the audience laugh out loud. The Canadian actor might be a bit low on his vertical front with his 5 feet 7-inch statistics, but that has never stopped him from his endeavors.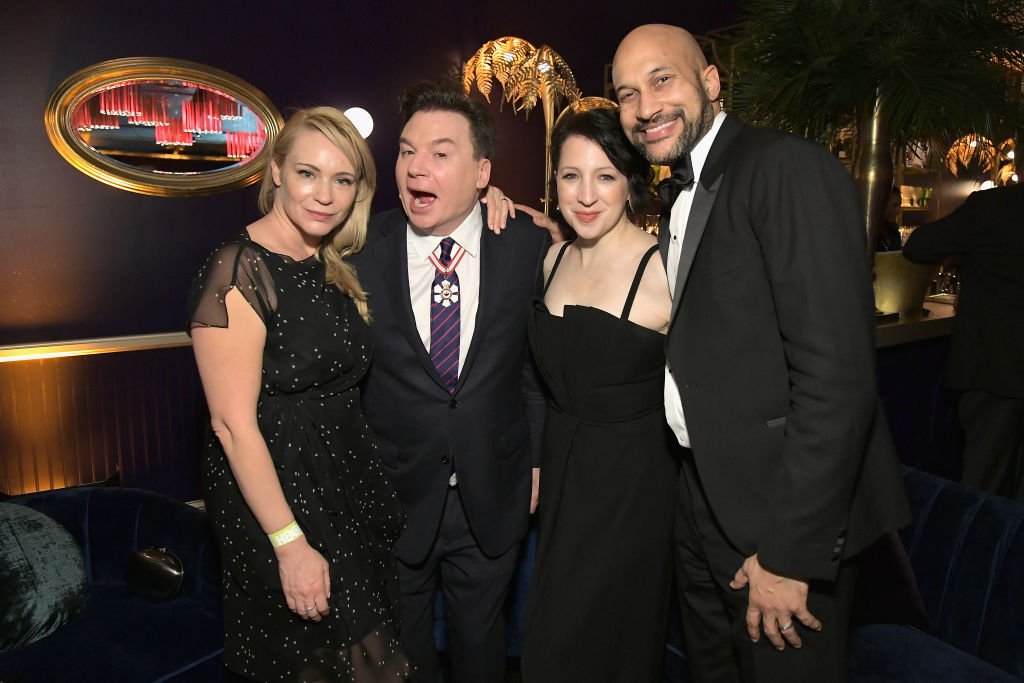 ---
Dave Franco - 5'5 ¾"
This American star is preferably from a famous background, and fans might recognize him as James Franco's brother. But the Now You See Me star is in the limelight for other reasons apart from his celebrity status. Dave is James' younger brother in more ways than just age! Dave Franco is not only seven years younger, but he's also shorter. While James measures 5'11", Dave is just 5 feet 5 ¾ inches tall.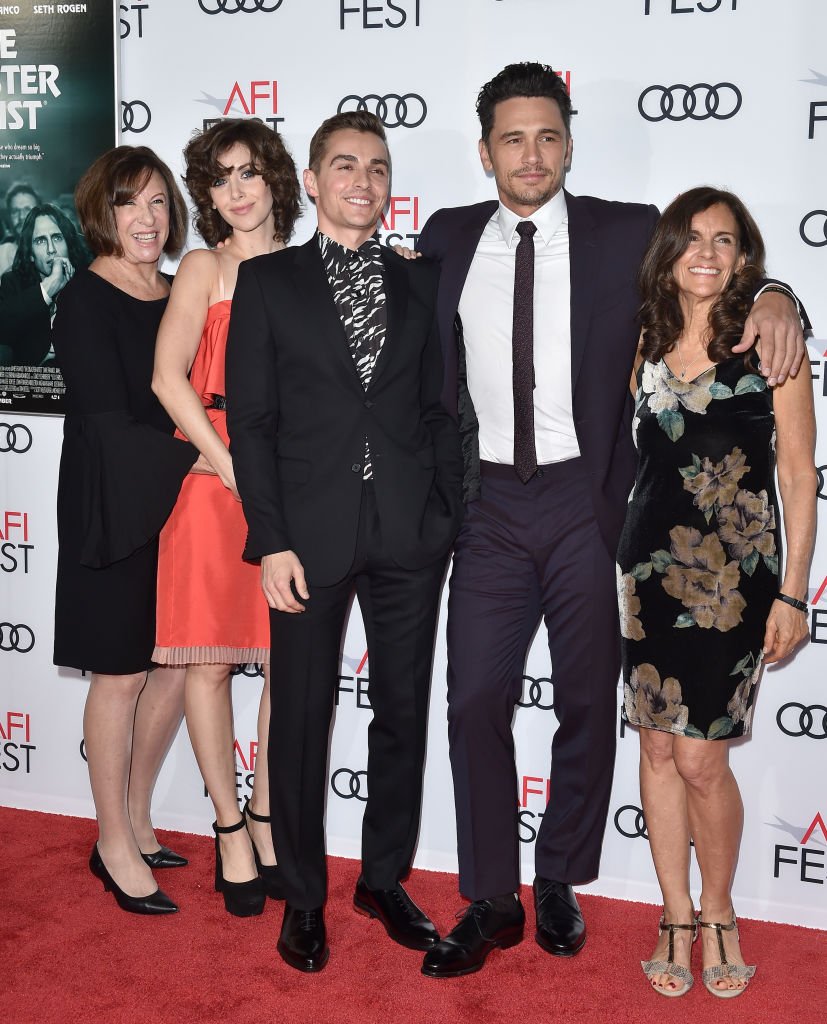 ---
Ken Jeong - 5'4"
The Hangover fame Ken Jeong is not just an actor and comedian who has his fans rolling on their chairs with laughter, he's also a licensed physician. If you love watching the sitcom series, then you might recognize Jeong as the famous character, Ben Chang! The American celeb might stand at just 5 feet 4 inches, but did you know that he gave up on medicine to pursue his acting career?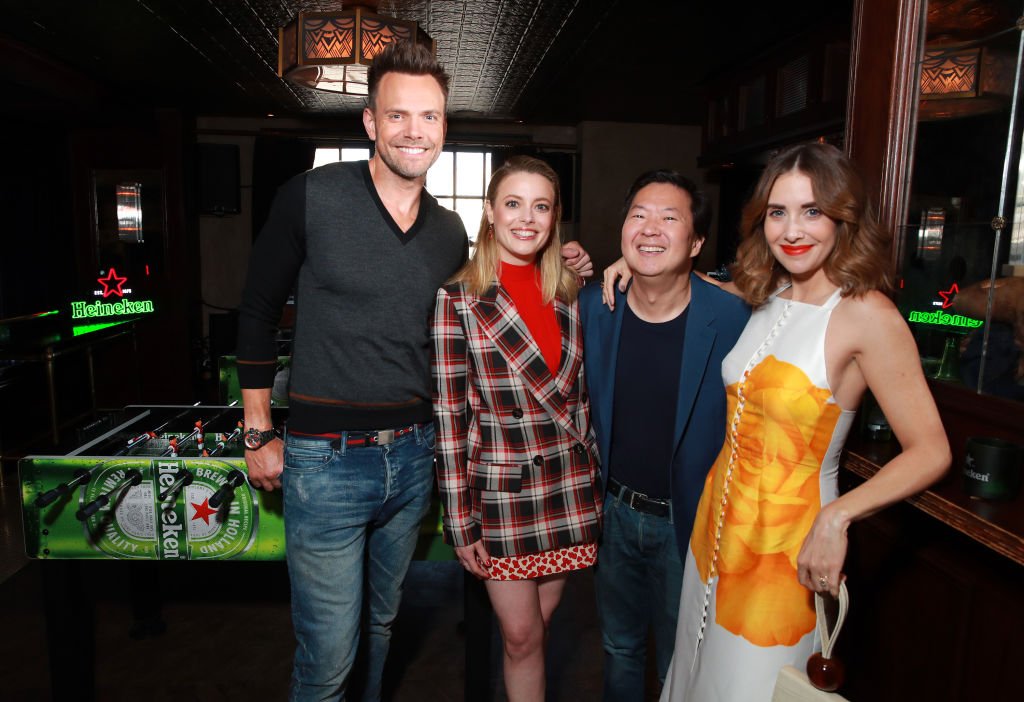 Being tall or short isn't a big thing, after all! And these celebrities prove the same thing to the world. These are some of the famous icons who've never held their height against their achievements. After reading this, maybe it's a brave thing to step out without wearing any heels!
Sources: Buzzfuse, Bowmg, Celeb Heights, Ranker, Livingly, The Modest Man