These Men Are Finding Buried Treasures
Using a metal detector can be a long process with a massive payout! Folks have found gold and lost jewels just from tracing the beeps over sand and water. In some countries, the hobby is actually illegal, and you have to be careful to alert the right authorities about your discovery! It is a hobby that is popular with people who want to try their luck in finding something incredible, but there's never a guarantee. It is safe in North America, and for one man, on an unexpected day, he found an abnormal artifact.
Who Is Luke Berube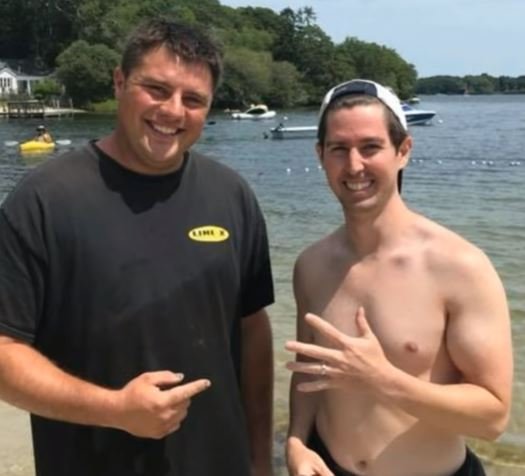 Luke Berube has been searching for lost items for over ten years. He is qualified to search on ground and water and enjoys each and every new discovery. He has found gold and even a shoe buckle! On June 15, he found one discovery that blew him out of the water; you won't believe your eyes!
The Day He Found The Ring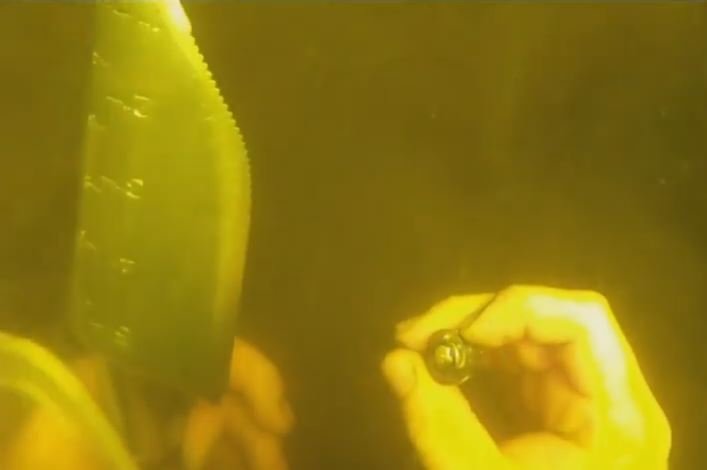 June 15 was an underwater day for Luke. He was excited to try finding things in the water as he hadn't gone diving in a while. Luke films everything for his YouTube channel and posts for his followers to enjoy his adventures. He spotted the ring and couldn't believe it was his lucky day! Was this a regular ring, or would it have a special meaning to someone?
Digging Deeper Into The Past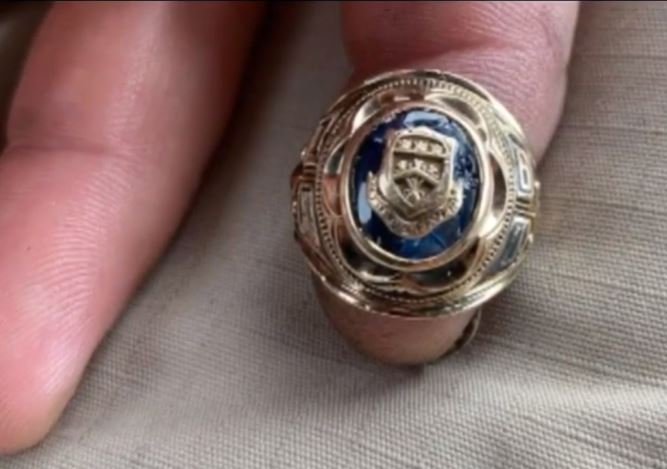 He cleaned the ring up at home and was ecstatic! It was a class ring and even had an inscription. The ring was in great condition, and he could read the name of the school, which was 'Gate Of Heaven High School.' After a quick google search, he located the school in South Boston. Clues were beginning to fall into place, and now Luke just had to figure out how to find 'WJW.' He knew social media would be his best tool and reached out for help. 
Facebook Connection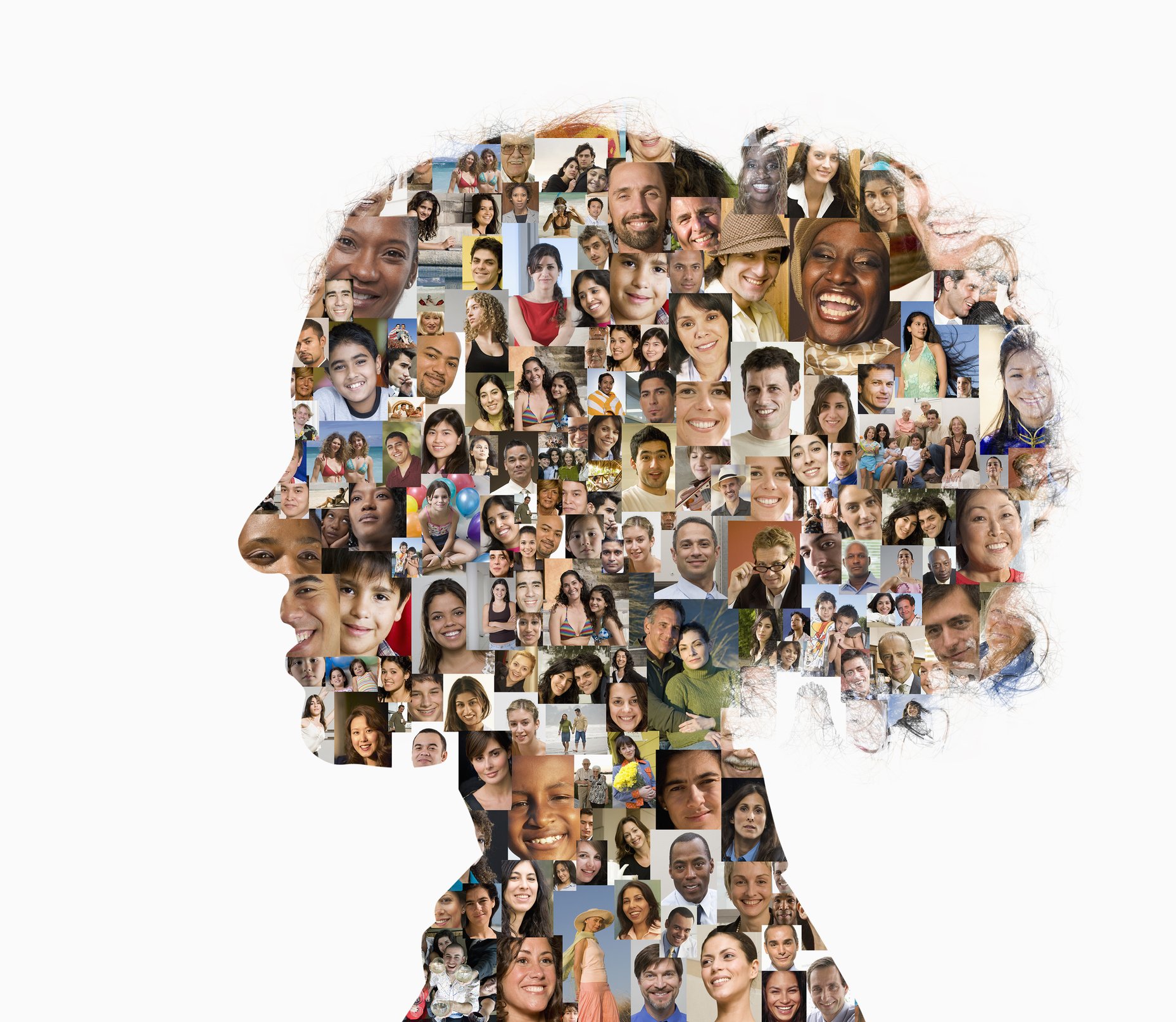 It didn't take long to find the school's Facebook page, and they even had a special group for alumni. Luke explained the situation to the moderator and just hoped 'WJW' was alive and active on social media. He put up a message on the group's wall and received a  response from Christine Wadel. Her father, William Joseph Wadel, had graduated sixty years ago, but he had never told her about losing his class ring. When she called him to ask, he told her he had given his school ring to his highschool girlfriend and never saw it again! Christine knew how much it would mean for her father to get this lost memento back and quickly messaged Luke. Would Luke believe her when she had no proof it was her father's ring?
A Different High School Reunion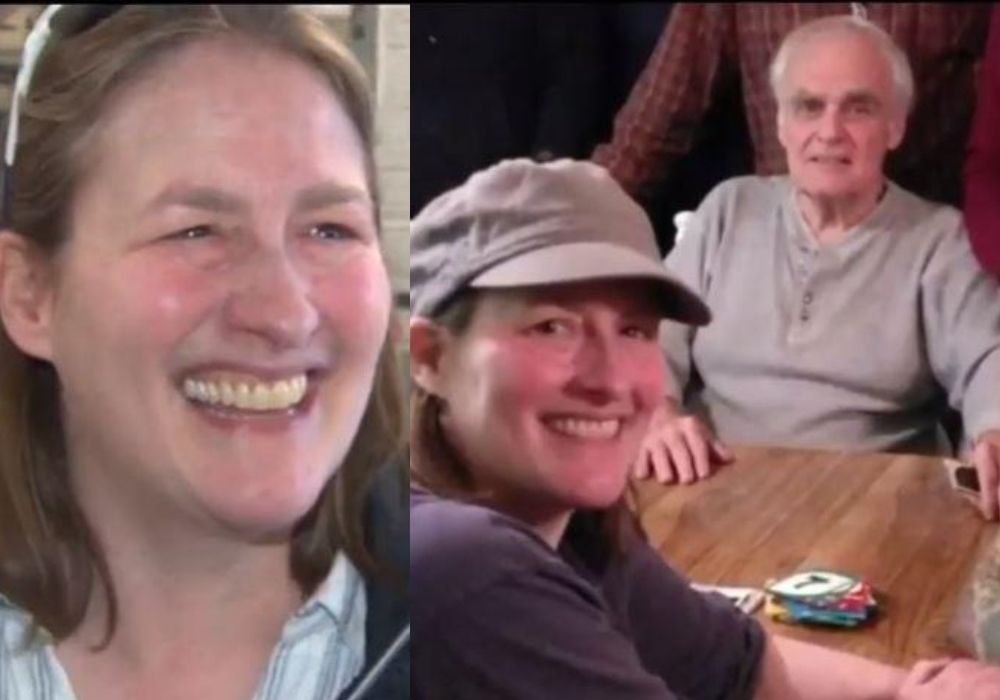 Christine could not contain her joy when she drove an hour to meet with Luke and the local news team! This was a surreal experience, and she couldn't thank him enough for his passion and determination. She shared a sweet picture of her father getting his ring back later, and Luke knew he had accomplished his goal. William told Luke he hadn't learned from his mistakes because as soon as he got the ring back, he gave it to another woman. The one who he mad been married to for fifty years! Across the country, another man was making dreams come true!
Rich Aloha: YouTube Explorer Extrodinaire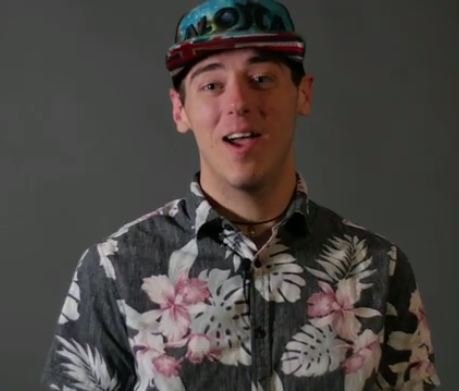 Rich Aloha is an adventure seeker who has over 4,000 thousand followers on YouTube. He creates thrilling content that takes his audience underwater in magical adventures. The content illustrates following him as he goes hiking and completing mission work, plus connecting with new communities. One day, Rich had no idea that he would find something everyone assumed was buried forever.
A Day Under Water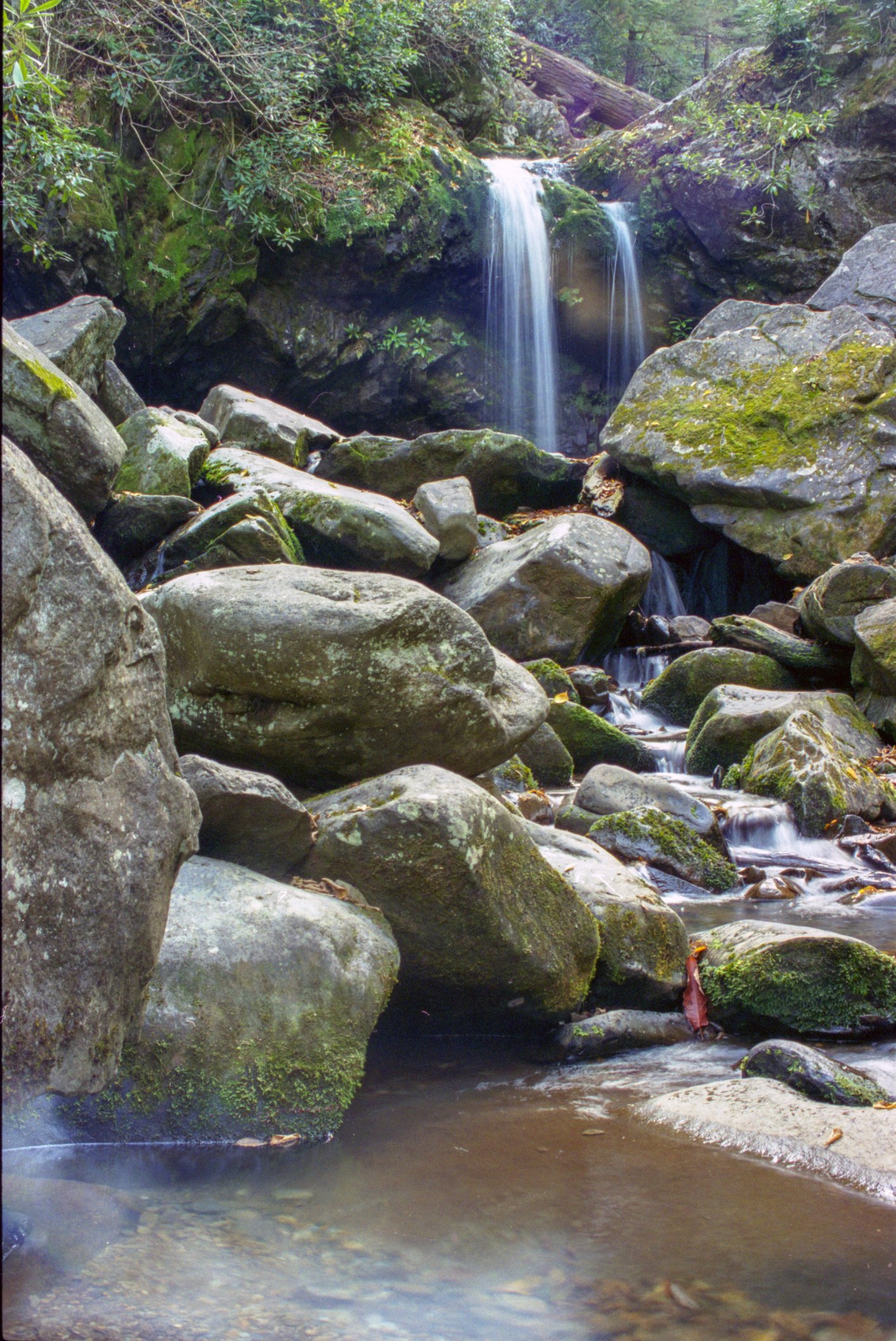 Rich was exploring Foster Falls State Park in Tenessee. He knew it was a hiker paradise with lush green forests, plus a plunge pool under a 60 ft waterfall to cool down after. He couldn't wait to spend the day and immediately dived in to appreciate the natural beauty underneath the surface. What he didn't predict was what was waiting for him to discover in the rocks below.
A Discovery To Beat The Rest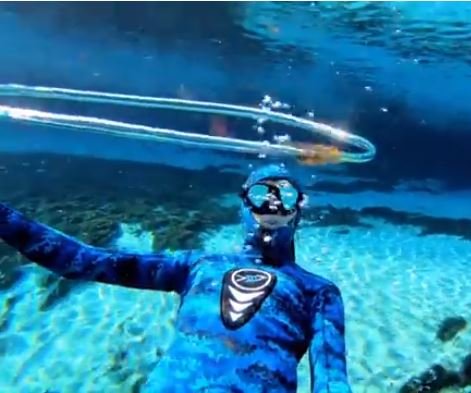 As he was swimming and filming content, an object tucked in the rocks caught his attention. Grabbing it, he brought it to the shore for closer inspection. Rich realized he was holding a GoPro and remembered Park Rangers telling him to be on the lookout for anything that might have belonged to Richard Raglan that drowned two years earlier. Was this something that used to belong to him and was Rich in his final resting place?
Connecting With The Family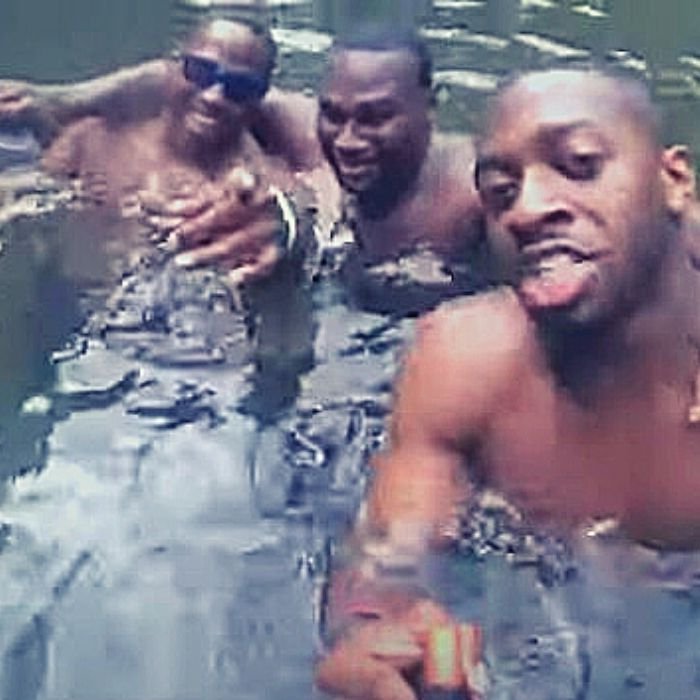 After watching the content, Rich knew he had to contact the Raglan family and began researching, eventually connecting with Richard's mother, Robin. She never imagined receiving the phone call that granted her only wish, understanding what happened to her son two years ago? Mr. Ragland's mother, Robin, expressed heartfelt gratitude, "For him to go through his efforts to do his research, make numerous phone calls, he didn't give up until he got in touch with us and that means the world to us." Finally, the family would receive the closure they had longed for in 2017.
Closure No One Thought Possible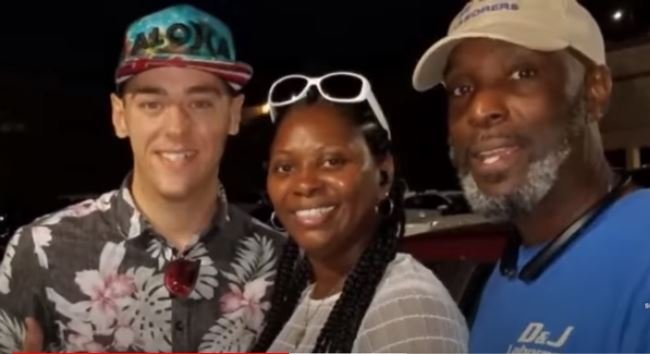 The Raglan & McCrear family could not believe their luck. They cannot stop thanking Rich Aloha for putting in the work and returning the last moments of Richard and answering his family's questions. His mother said, "It was like an out-of-body experience." They haven't been able to watch the full video yet, but plan to as a family and will continue honoring the memory of Richard. In England, four men were finding out the hard way what happens when you stay silent.
Viking Treasure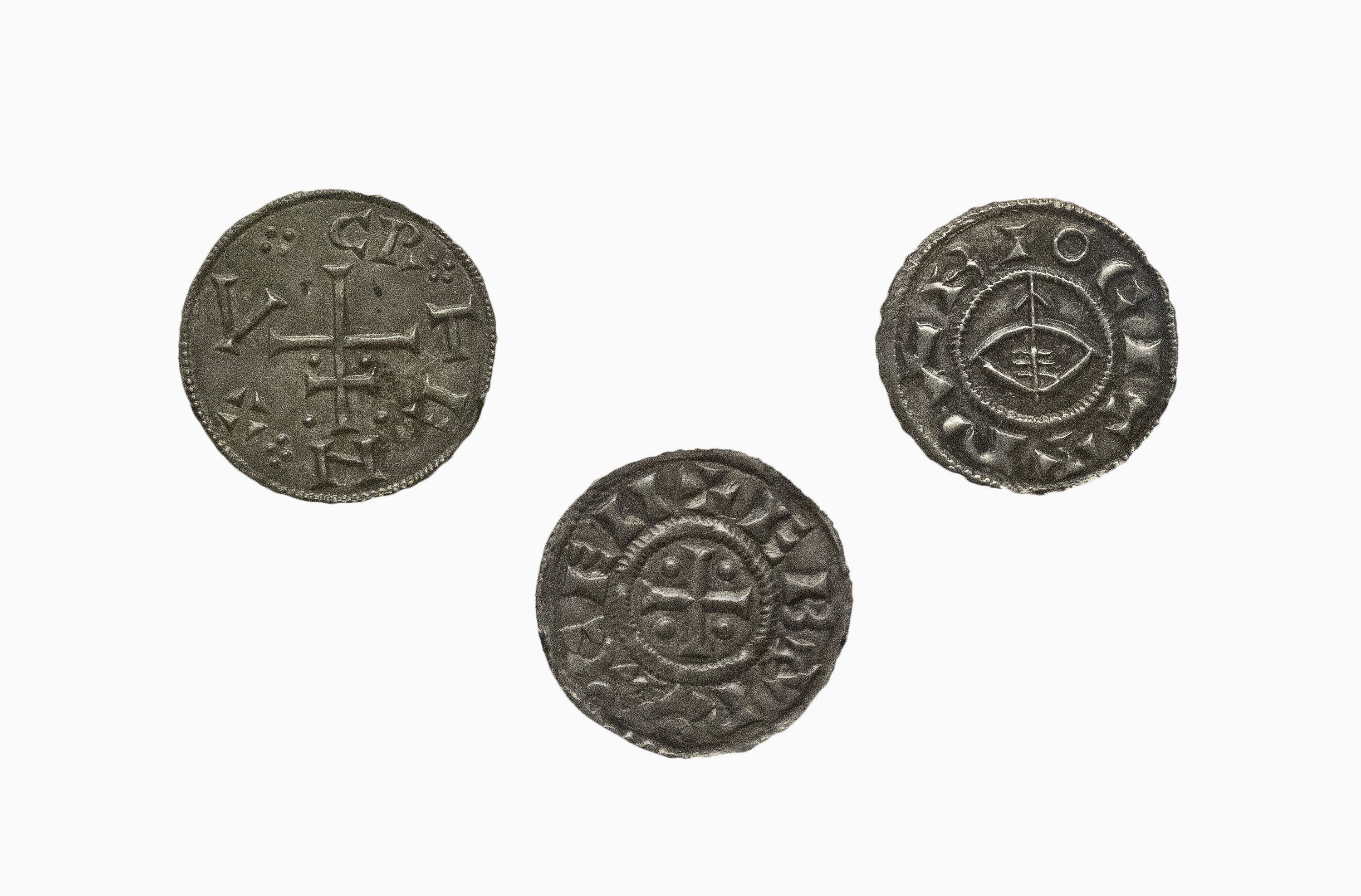 A group of four men in England is finding out harsh realities for not telling anyone they found Viking treasure. The four men did not report to authorities or the landowner, that they found Viking coins. Instead, they posted publicly about their discovery in metal detection groups to get advice about getting the coins appraised. Was this a simple mistake, or was there more to lose by speaking up?
Finders Isn't Keepers When Museums Are Involved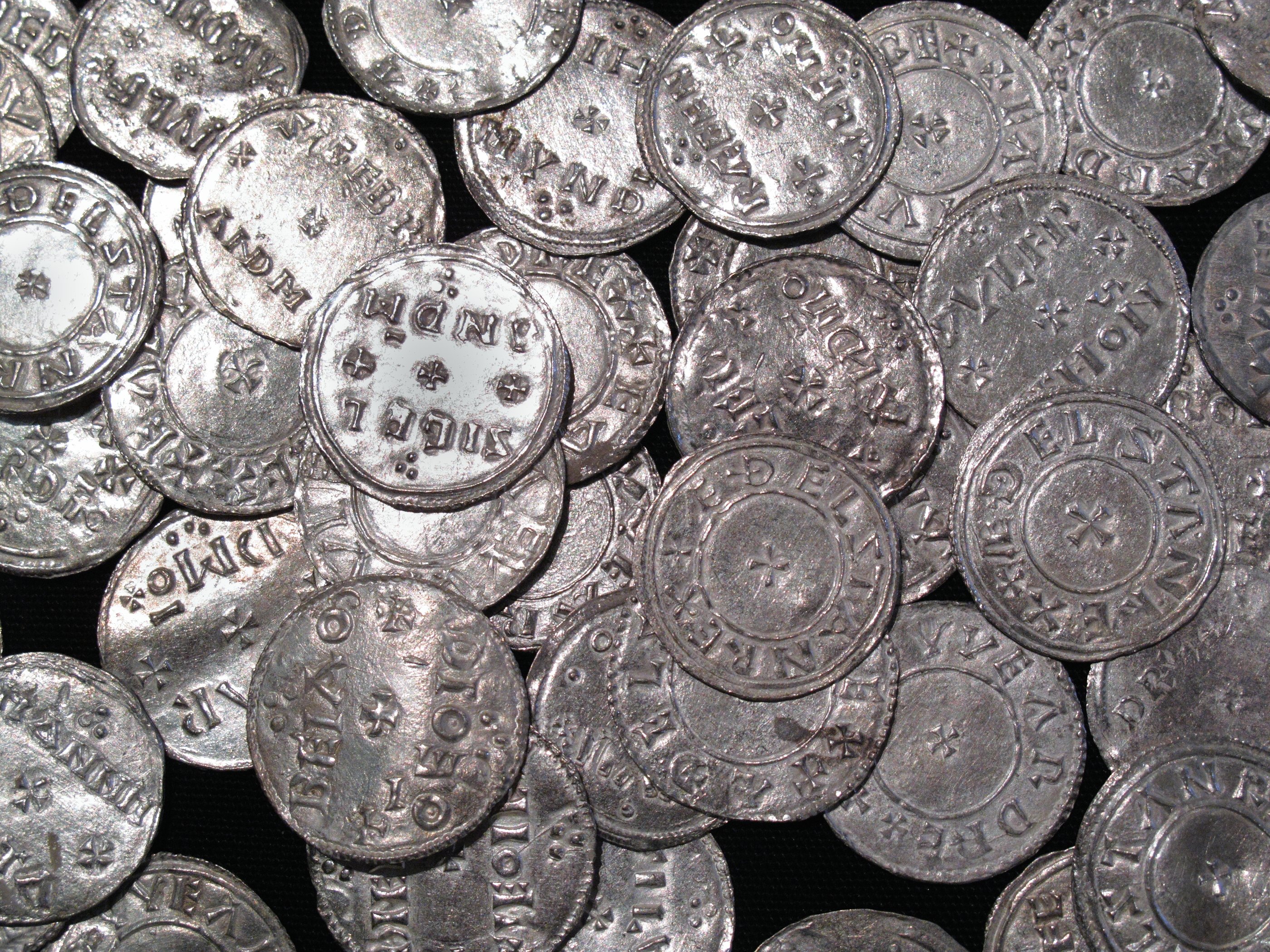 The men didn't realize that, according to The Treasure Act of 1996, withholding artifacts is illegal. The proper process to follow is to bring the new treasure to the authorities who then contact museums. The museum will appraise what has been found and potentially offer a reward to who brought it in. These Viking coins have been appraised at $3million, but the men lost their priceless freedom, does that make the hobby worthwhile?
Famous Found Places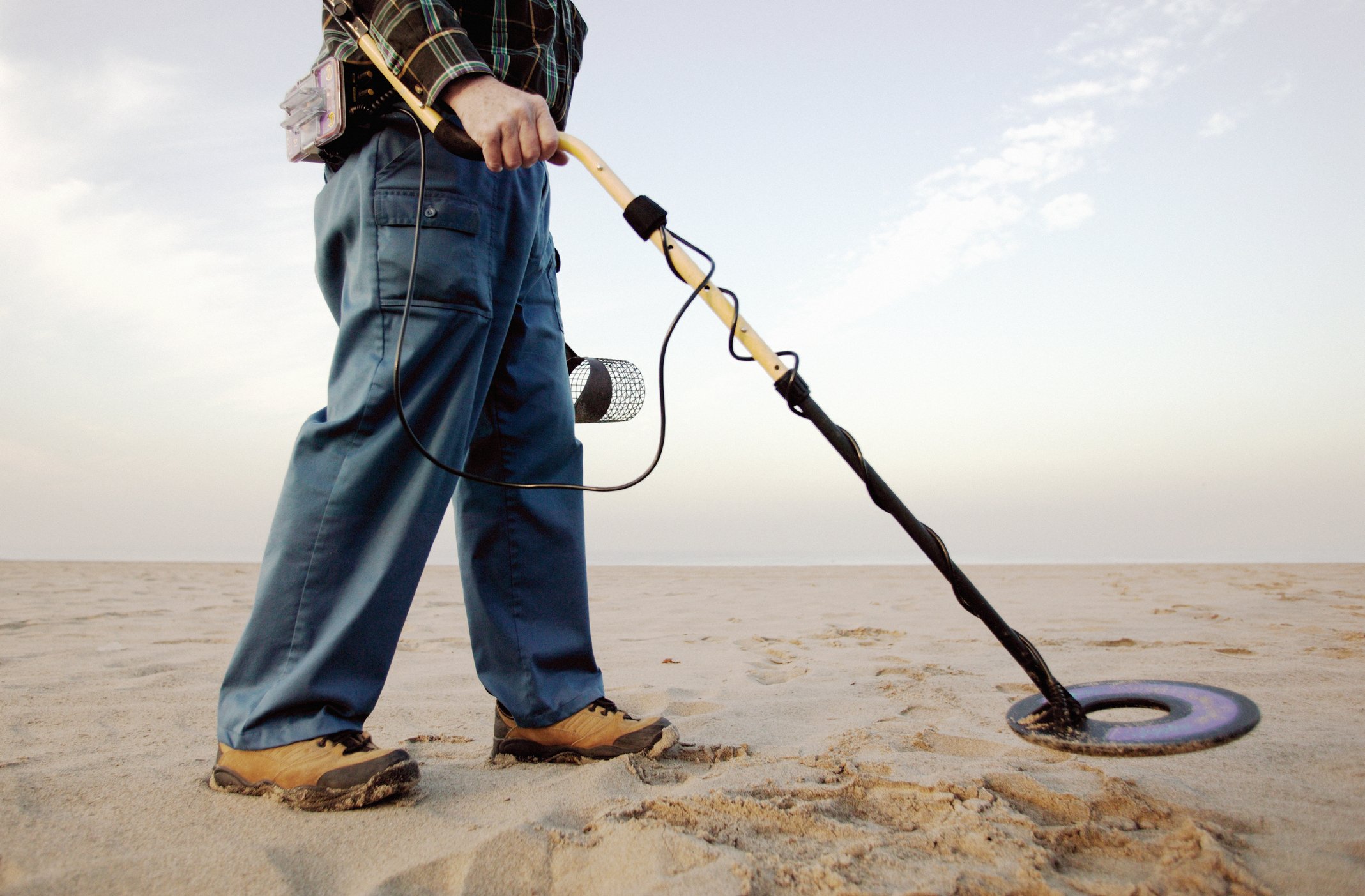 For the glory and the chance to reunite loved ones with loss possessions, its easy to see why this hobby is gaining traction. The finder gets five minutes of fame, a potential reward, and the ability to reunite someone with a memory from their past. Beaches are a great spot to try out this hobby, especially as the tide will wash up lost items from far away. Would you spend hours on the search, or just enjoy reading others reveal their treasures?
Mementos & Memories Gone But Not Forgotten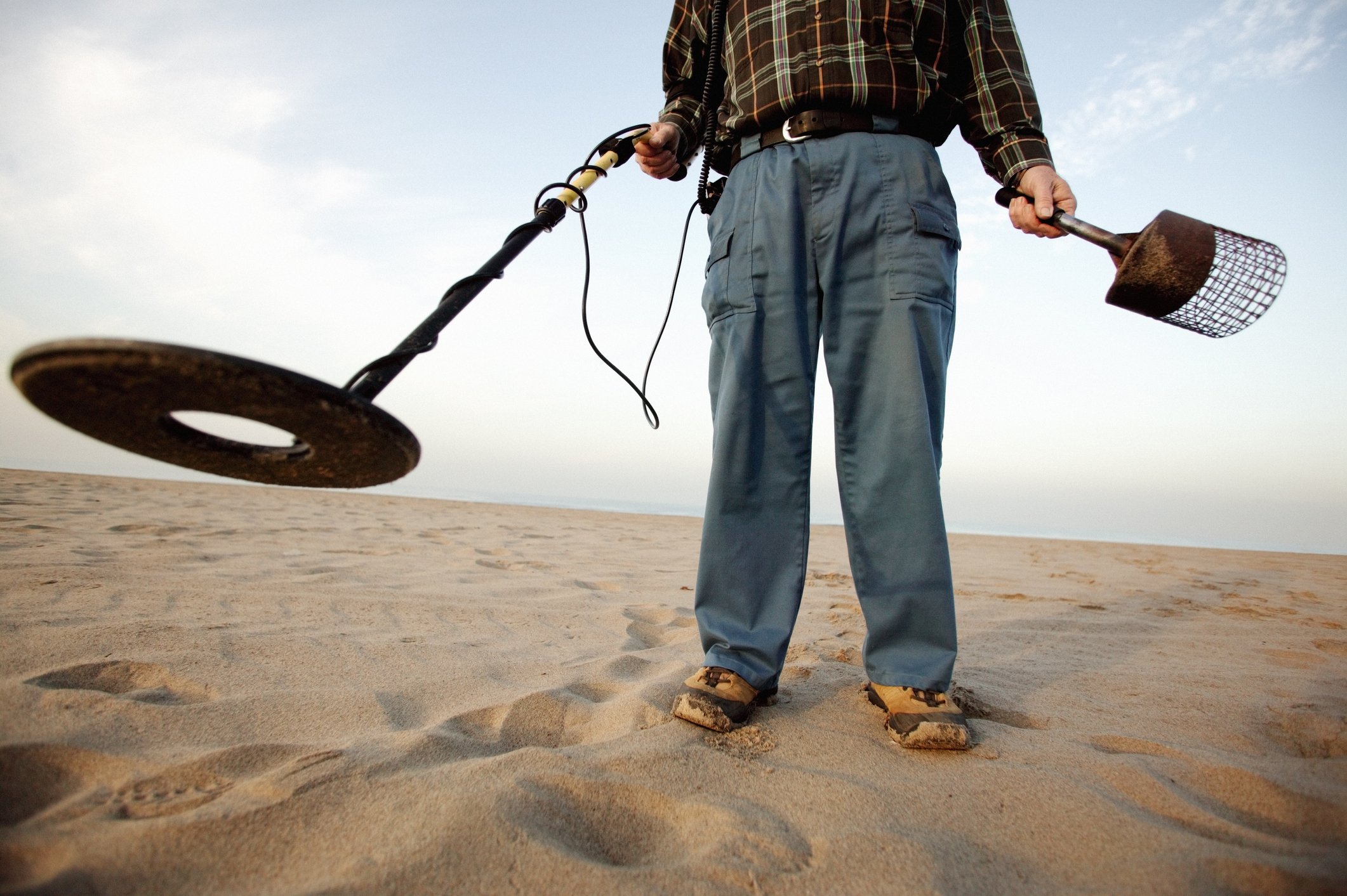 At the end of the day, who knows what's buried beneath the water or the sand. From lost wedding bands, school rings, GoPro's, and ancient artifacts - it's out there for you to discover. So many other people have struck literal gold, would you ever consider picking up the hobby? Another amazing discovery in Lincolnshire displayed a Roman brooch, which was only the second of it's kind to be discovered. 
You'll never know until you begin the dig. The hours invested and materials bought may seem daunting, but the buried treasure you could be standing on would be worth it! It would be amazing to find things from lost civilizations or provide museums with more information. Also, returning a loved one's belongings to surviving family members would be an experience we can't even imagine. Do you think you would prefer tracking someone down or finding something from a civilization you've only read about in textbooks? Let us know and share with your friends to plan your next weekend discovery!