The Best VMA Performances of All Time
The MTV Video Music Awards have been a huge part of music culture since its inception in the early 80s. Madonna performed her iconic 'Like a Virgin' during the very first show in 1984. Michael Jackson rocked the stage in the 90s, and South Korean boy band BTS brought their 'Dynamite' in 2020. Do you remember other amazing performances? Let's take a look!
BEYONCÉ – BABY BOY/CRAZY IN LOVE (2003)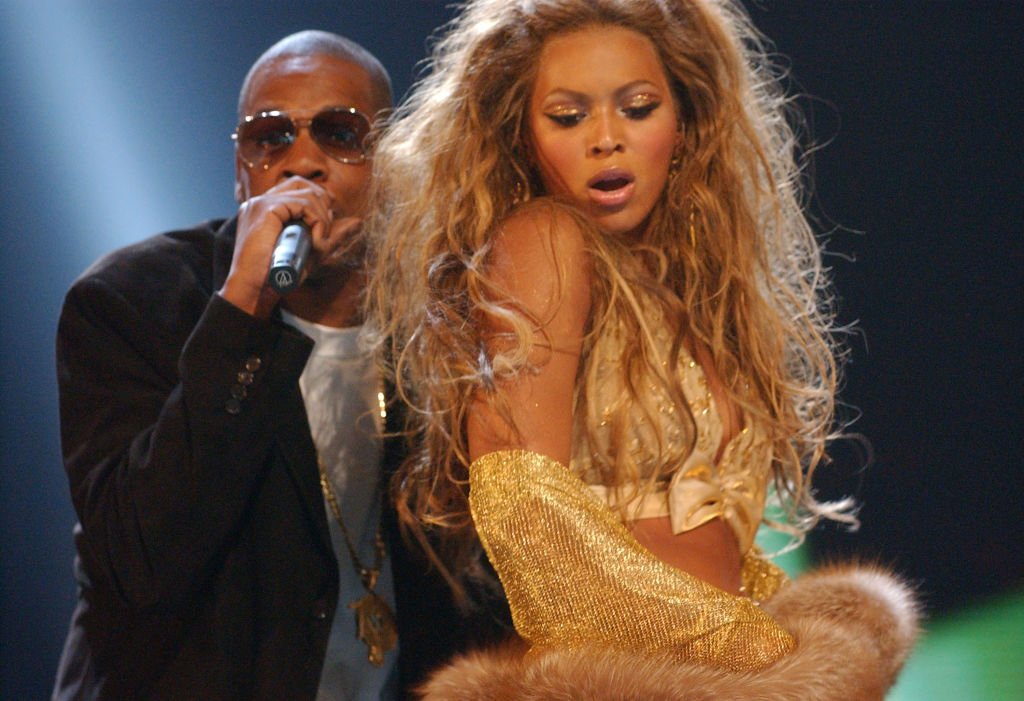 Every single Beyoncé performance is amazing, but there's just something about her at the VMAs that goes beyond. One of her wonderful appearances at the award show was in 2003 when she descended upside down from the ceiling and sang her hits' Crazy in Love' and 'Baby Boy.' Additionally, Jay-Z joined her on stage.
BRITNEY SPEARS, MADONNA, CHRISTINA AGUILERA & MISSY ELLIOT – MADONNA TRIBUTE (2003)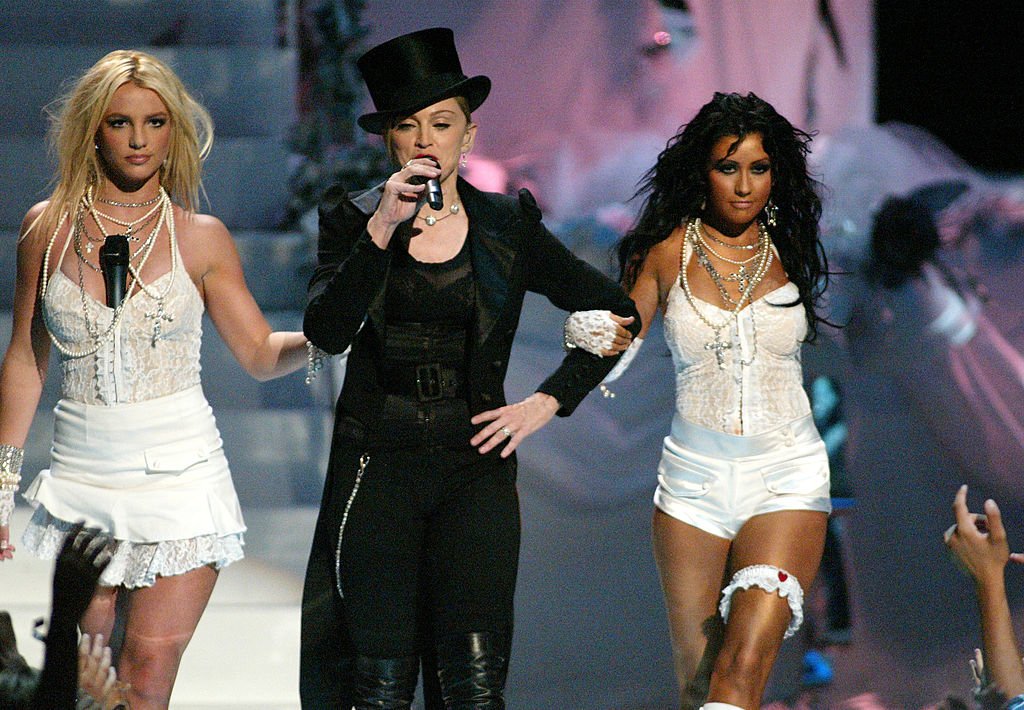 One of the most iconic performances and overall VMA moments was the kiss between Britney Spears and Madonna. In the early 2000s, it was still rare to see same-sex affection on television, and these singers broke boundaries by doing it live during the Madonna tribute where Christina Aguilera (who also locked lips with Madonna) and Missy Elliot participated.
CHRIS BROWN & RIHANNA – WAL TO WALL/UMBRELLA/KISS KISS (2007)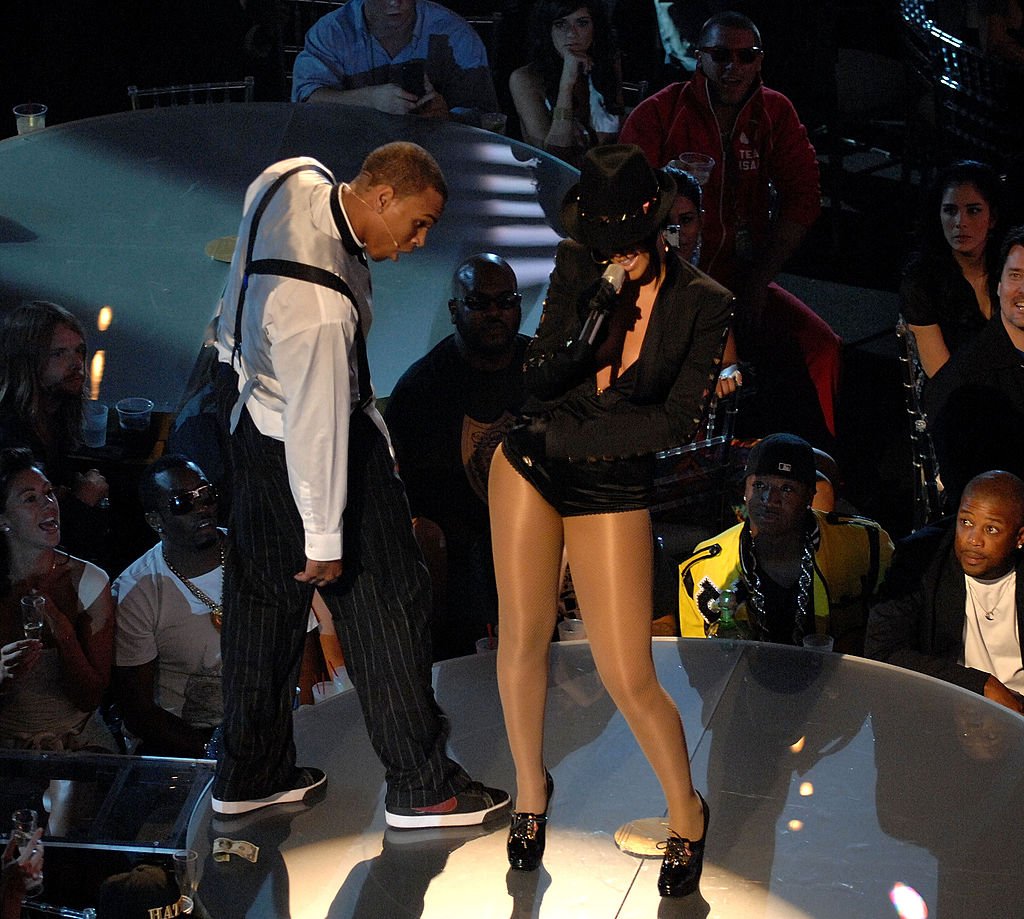 Before their relationship went sour, Chris Brown and Rihanna delivered one of the best stages at the award show. It was 2007, and the rapper was jumping from table to table with his hits 'Wall to Wall,' and Rihanna joined in with 'Umbrella.' They finished the stage with 'Kiss Kiss,' as Brown showed off his great moves.
BON JOVI – LIVIN' ON A PRAYER/WANTED DEAD OR ALIVE (1989)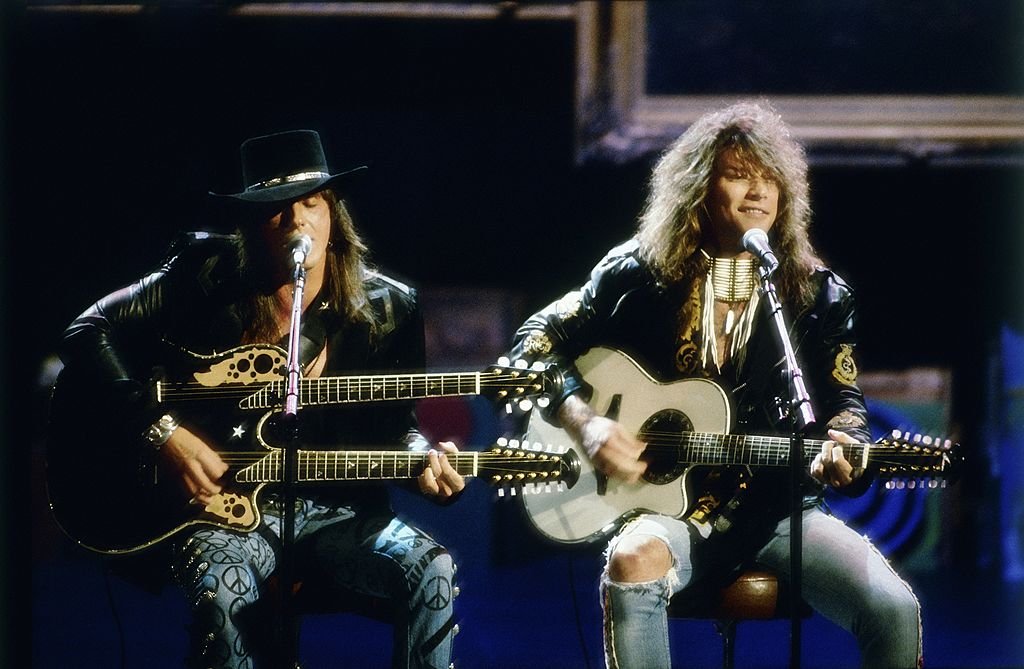 In the 80s and 90s, rock 'n' roll ruled the VMA stage, and this was a transcendental performance for MTV. It has been said that it inspired the 'Unplugged' series from the 1990s. Jon Bon Jovi and Richie Sambora performed an acoustic jam of two of their songs. It was simple, with no fanfare, and still considered one of the best acts in music history.
BRITNEY SPEARS – OOPS!…I DID IT AGAIN (2000)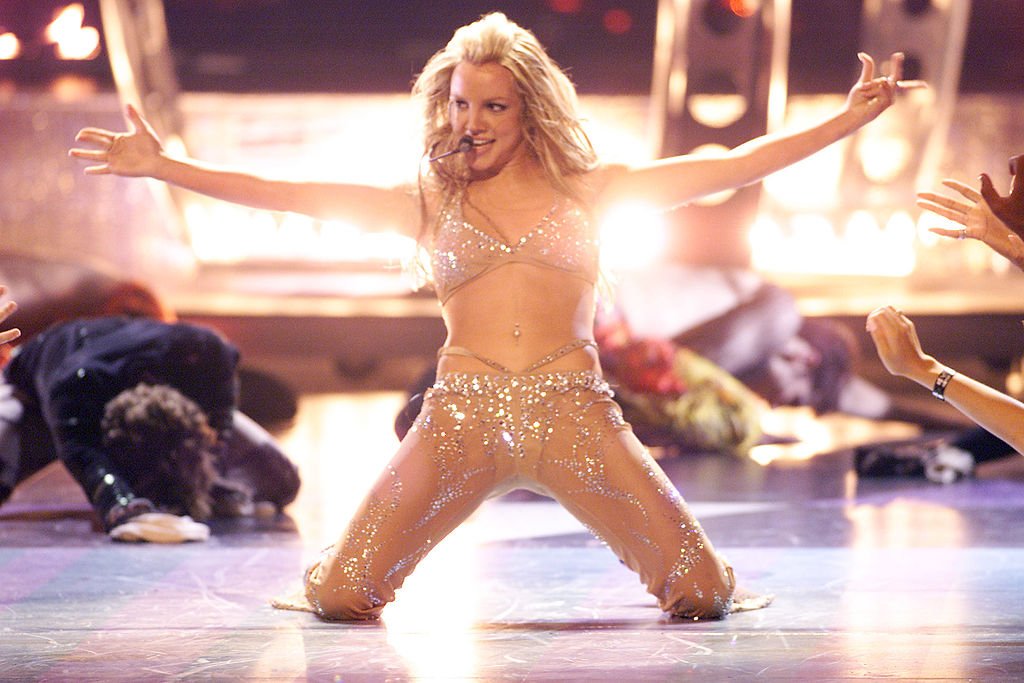 Britney Spears cemented herself as the Princess of Pop with this performance, as she broke out of her "good girl image" by dancing in a daring outfit. The stage started out with her cover of 'Satisfaction' and moved on to her latest hit at the time 'Oops!... I Did it Again'. The singer showed off her great dance moves as well.
PRINCE – GETT OFF (1991)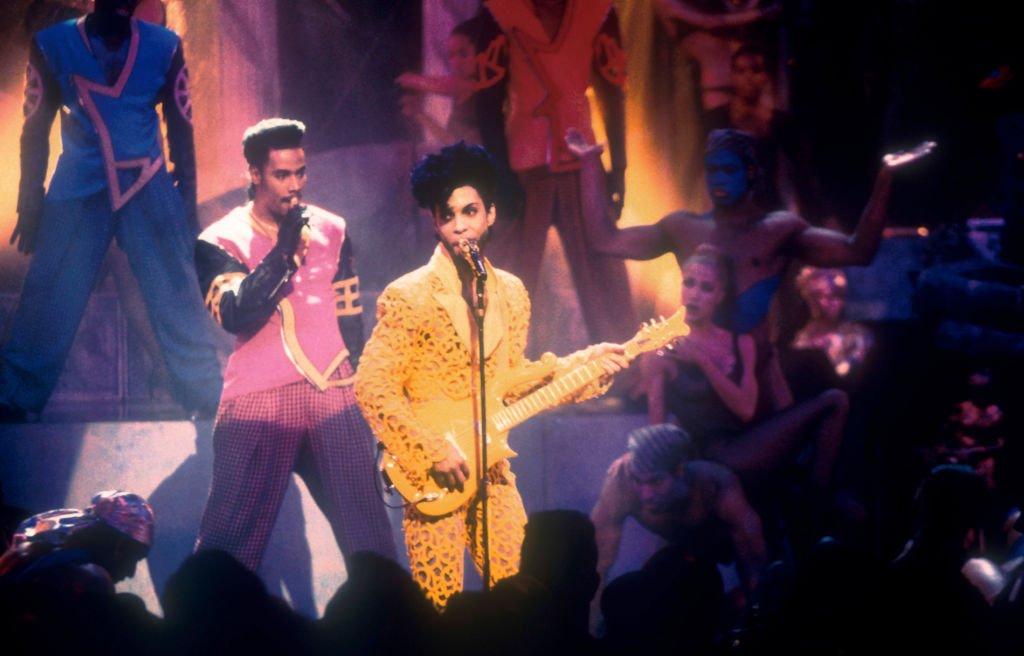 You can definitely say that this might have been one of Prince's most daring performances. The singer brought The New Power Generation band for an amazing rendition of 'Gett Off.' There were dancers and fire on stage. He was also dressed in a funny yellow outfit that showed off a little something in the back!
JENNIFER LOPEZ – GREATEST HITS MEDLEY (2018)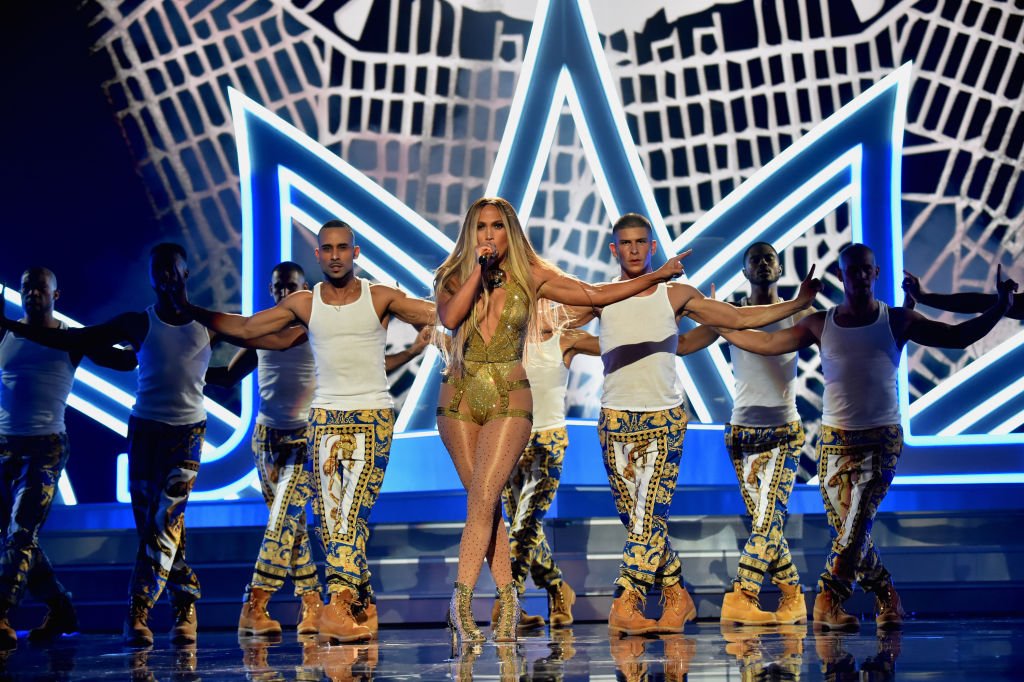 Jennifer Lopez was originally one of the most influential Latin artists in America. You might remember her amazing stage at the 2020 Super Bowl Halftime, but two years earlier, the singer did a medley of her greatest hits at the VMAs. Additionally, Lopez accepted the MTV Michael Jackson Video Vanguard Award.
MISSY ELLIOTT – GREATEST HITS MEDLEY (2019)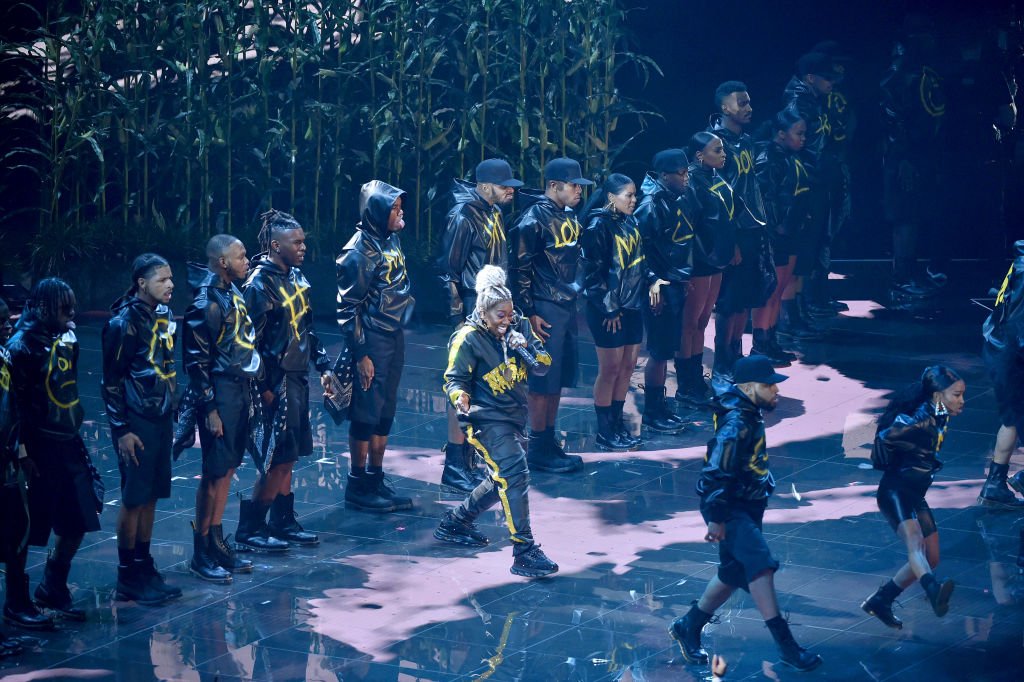 Another amazing greatest hits medley came in 2019, as Missy Elliot received the Michael Jackson Video Vanguard Award. Her stage included some of her best songs like 'Work It,' 'The Rain,' and the newest 'Throw It Back.' The performance itself was a visual delight with a futuristic theme and even aliens in the background. Alyson Stoner even made a cameo!
MICHAEL JACKSON – GREATEST HITS MEDLEY (1995)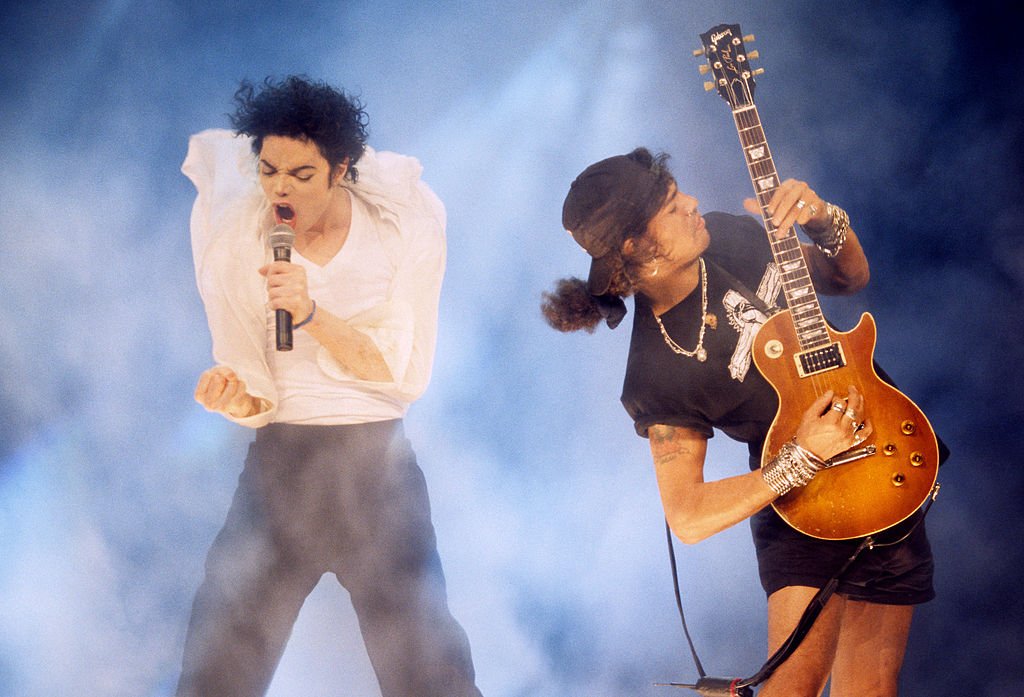 Naturally, there's a huge reason why MTV has a special award named after the King of Pop. His contributions to music cannot be denied, and this performance at the VMAs continues to inspire artists all over the world. Jackson sang 'Dangerous,' 'Smooth Criminal,' and 'Billie Jean.' He was also joined by Slash at some point. It was a defining moment for music in the 90s.
NSYNC FEATURING MICHAEL JACKSON – POP (2001)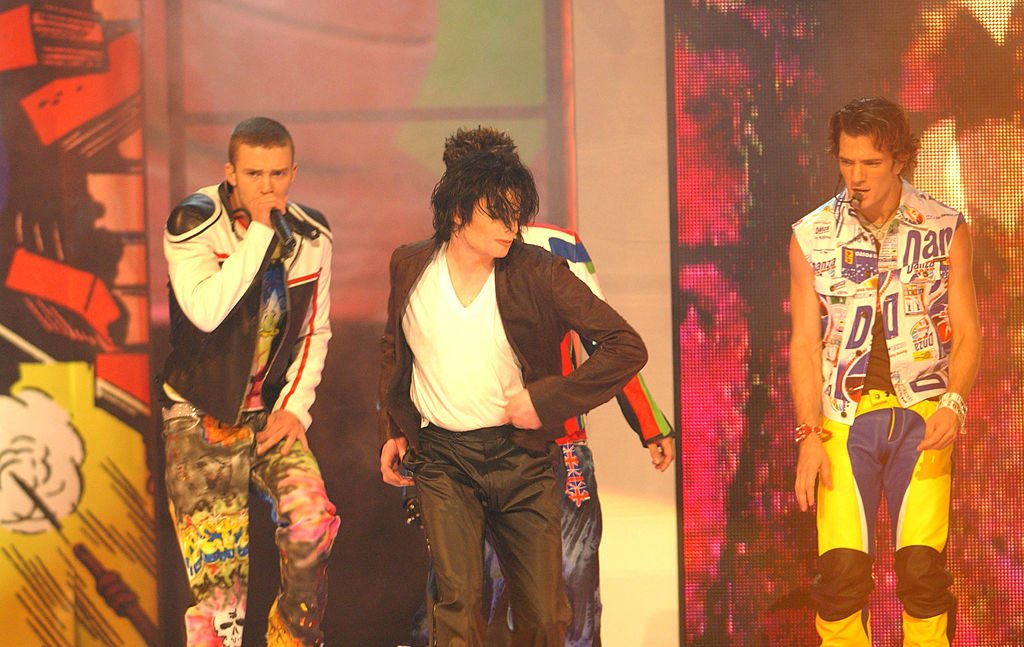 Years later, the King of Pop made a surprise appearance during NSYNC's performance of their hit 'Pop.' It was the first time he had been on stage for several years, and everyone rose from their seats to applaud. Naturally, the boy band was ecstatic to perform with such an icon of music, especially because you cannot mention pop music without remembering Michael Jackson.
EMINEM – THE REAL SLIM SHADY/THE WAY I AM (2000)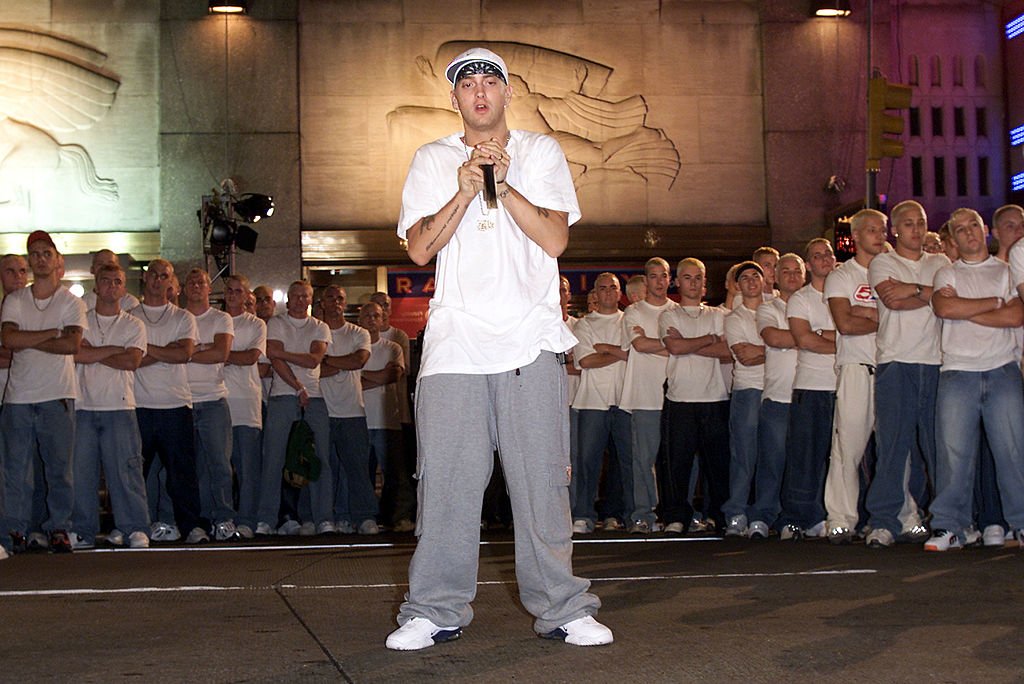 This performance could also be referred to as "The Invasion of the Many Slim Shadies." Eminem became one of the world's best rapper thanks to this song, and he entered the venue with lots of lookalikes behind him. Once he got on stage, Eminem performed 'The Way I Am.' It's still one of the best moments in VMA history.
GREEN DAY – BOULEVARD OF BROKEN DREAMS (2005)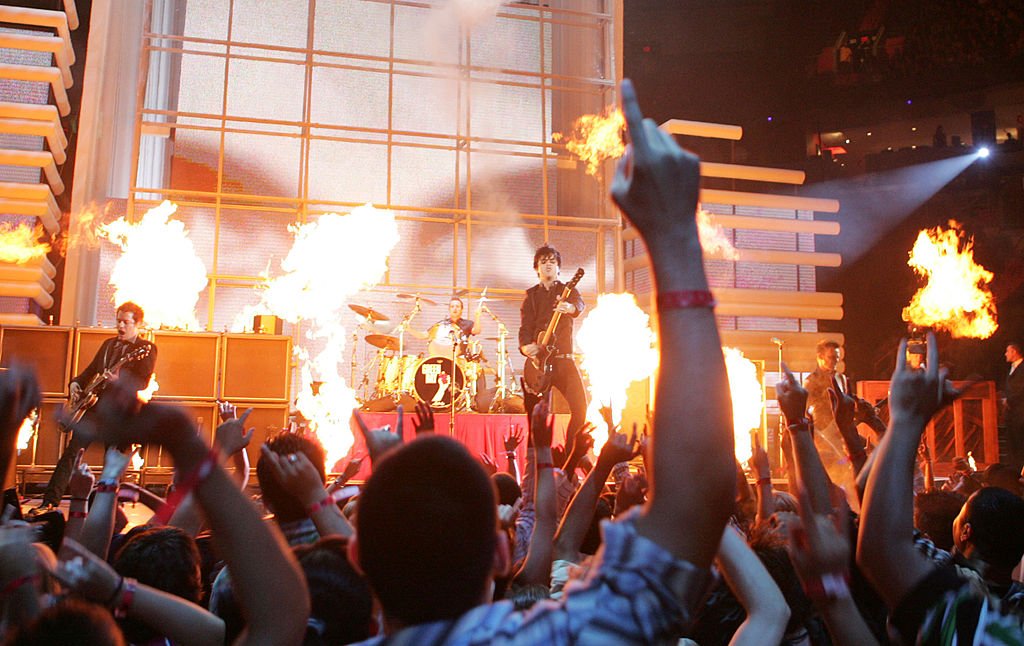 Green Day opened the 2005 VMAs with their song 'Boulevard of Broken Dreams,' as the era of pop-punk was rising among teens and MTV. The band ended up winning six awards that year, including Video of the Year. Interestingly, Green Day was the last rock band to open the VMAs, as pop has decidedly taken over the show. Who knows if a new era of rock/punk will ever come back?
THE SMASHING PUMPKINS – TONIGHT, TONIGHT (1996)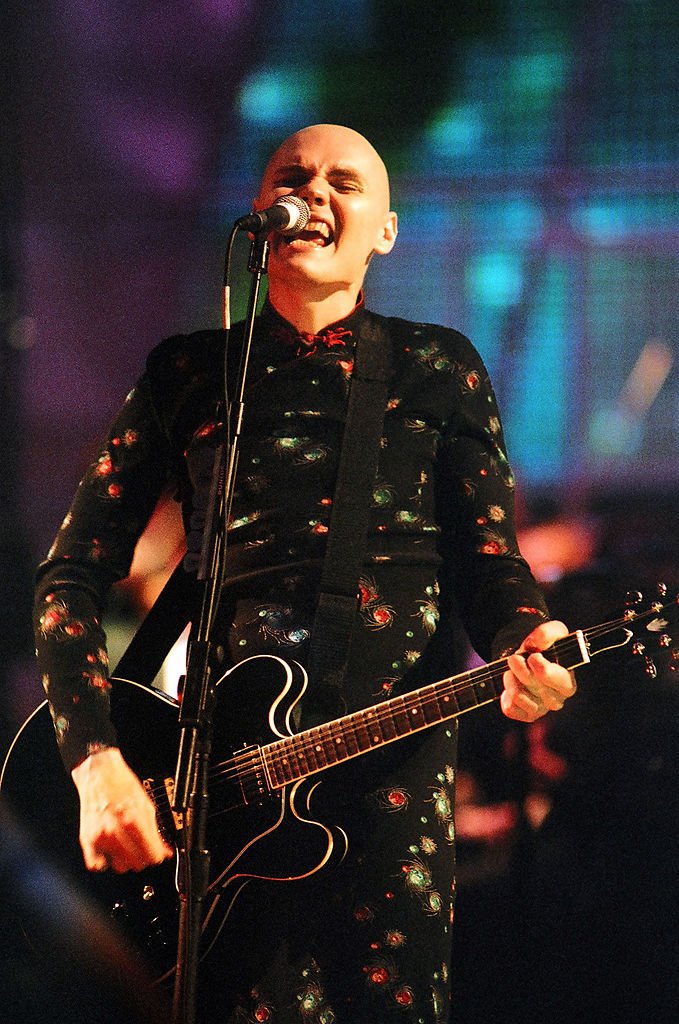 While the performance itself was quiet and solemn, you have to look at what happened to the band in the months leading to that year's VMAs. A fan accidentally died during one of their concerts, and two of their band members passed away under tragic circumstances. When Smashing Pumpkins took the stage to sing 'Tonight, Tonight,' it was an important moment for their fans.
KID ROCK FEATURING RUN-D.M.C. AND AEROSMITH - MEDLEY (1999)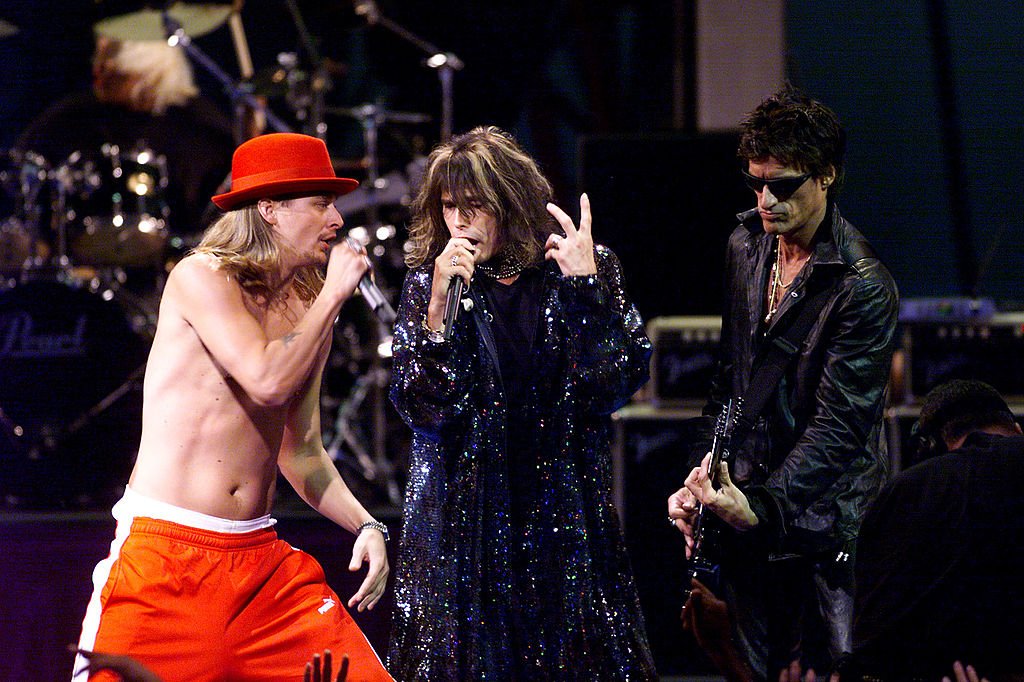 The late 90s brought with them the fusion of rap and rock, which resulted in this amazing performance by Kid Rock with Run-D.M.C and Aerosmith. They sang 'King of Rock,' 'Rock Box,' and 'Bawitdaba.' Additionally, Steven Tyler and Kid Rock took their wonderful stage presence and elevated it with a microphone swap that audiences just loved.
BTS – DYNAMITE (2020)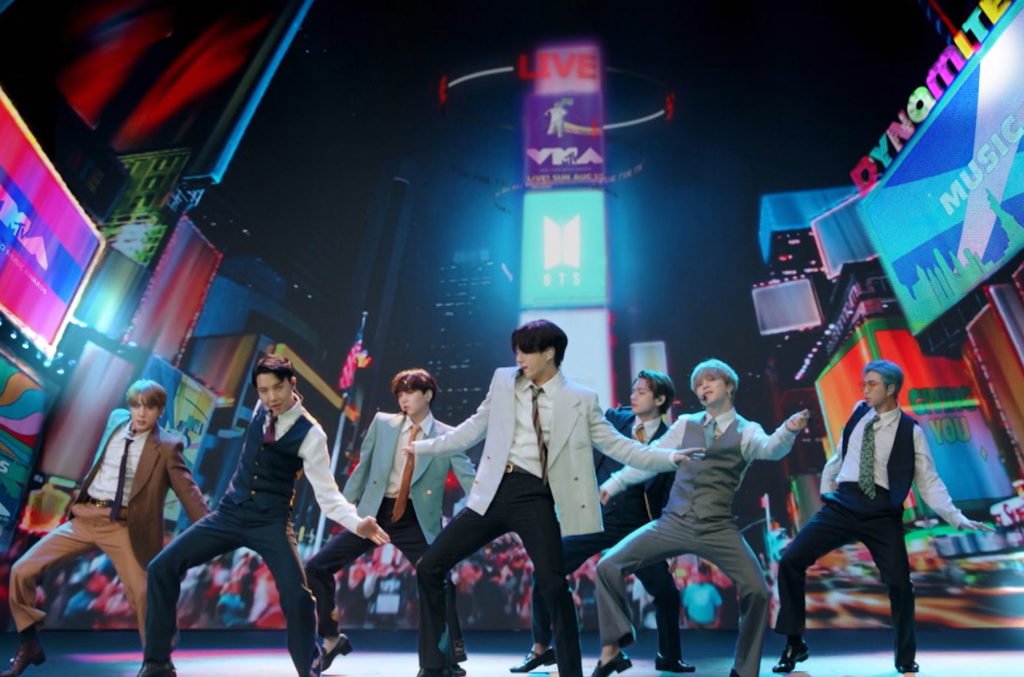 Over the last few years, K-Pop has risen to mainstream America, and BTS is at the front of its popularity. The South Korean boy band recently released their first All-English song 'Dynamite,' and virtually rocked the VMA stage during 2020 from their home country. They also brought back influences from the Disco era, Michael Jackson, and more!
What a wonderful trip down memory lane and music history. It's incredible to see all that history fused in just one stage and the importances each of those presentations have on today's music. Let us know which one was your favorite performance. If you liked this article, share it with your friends that love the VMAs. See you next time!