These Celebrities Are Out & Proud In 2020
Embracing your sexuality and being in the spotlight is no easy task. With public opinion, every decision and action you make is reviewed by the public. With the younger generation putting everything on Instagram and TikTok coming out is easier than years before. These stars have all come out publicly in their own individual ways. 
Ruby Rose: Ruby Rose Langenheim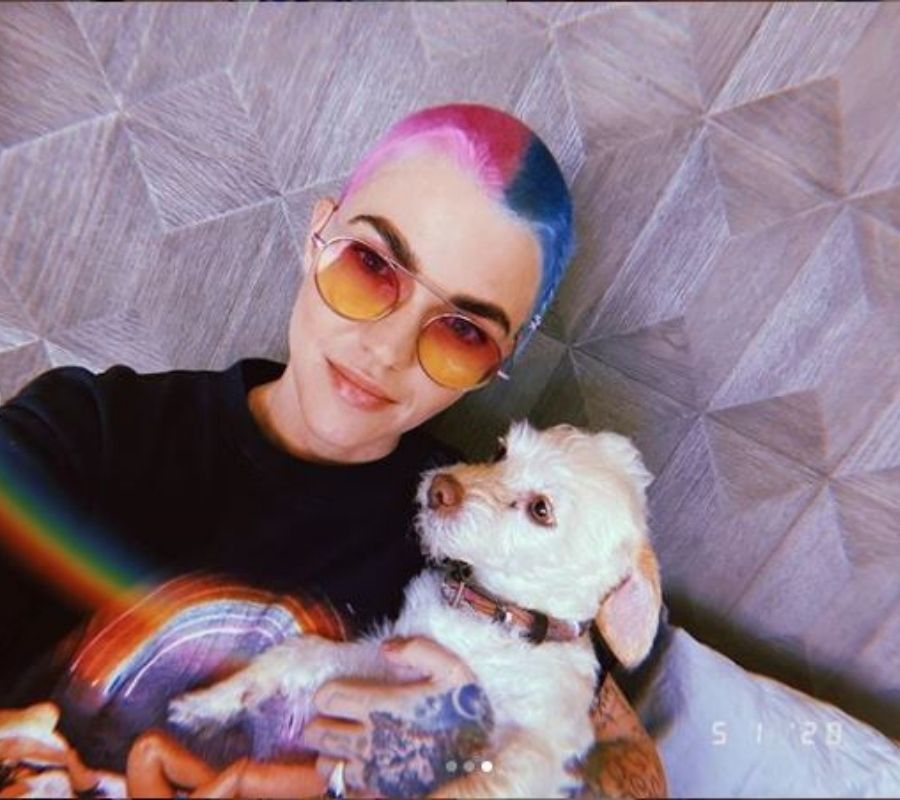 Ruby Rose is an Australian actor who came out to her mom at 12 years old. She openly discusses the confusion she felt not how to define her gender identity. In 2020, she is an icon for embracing both the masculine and feminine parts of her identity and leads as an example to younger queer teens. 
Lil Nas X
The 'Old Town Road' singer confirmed his sexuality but did it in a long stream of tweets and memes. The singer, who had placed rainbows on most of his EP artwork and music videos didn't realize there would be confusion and kept a mentality of "why does it matter" during the big reveal. Lil Nas X has been quiet about who he is dating or if he is single, so internet sleuths find us the receipts!
Cara Delevingne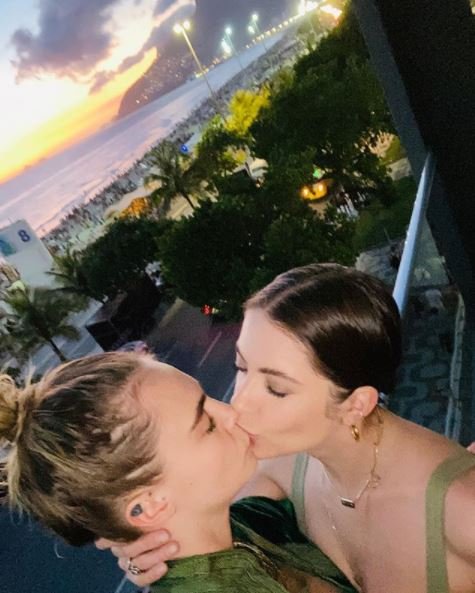 Cara Delevingne has always done what she wants and it's that independence and confidence that allows her to be an example to young in the closet queers. Cara first came out as bisexual in 2015 and 2020 released a statement confirming her realized pansexual identity. Her open communication on an evolving sexuality spectrum is a light of hope for any curious young adults internationally.
Tana Mongeau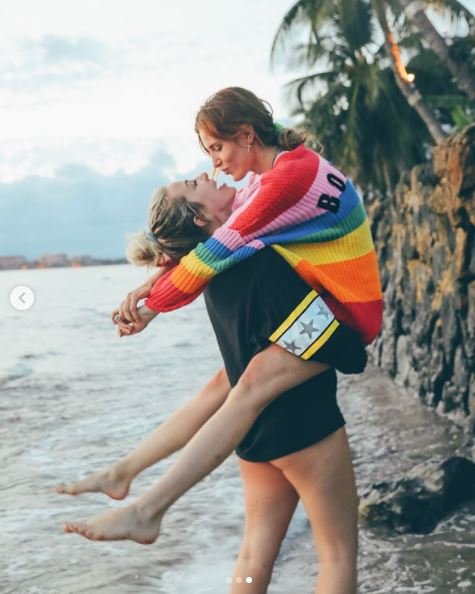 Tana Mongeau is a YouTube famous vlogger and is also known for her previous relationships with Justin Bieber and Bella Thorne. In the five years that she has been in the spotlight her fans have been on the edge of their seat for what she'll do next. She has always been labeled as bi-sexual but in June 2020 for Pride celebrations, she made a post detailing her feelings towards her pansexuality. For Mongeau, "Love and sexuality are genderless to me."
Jameela Jamil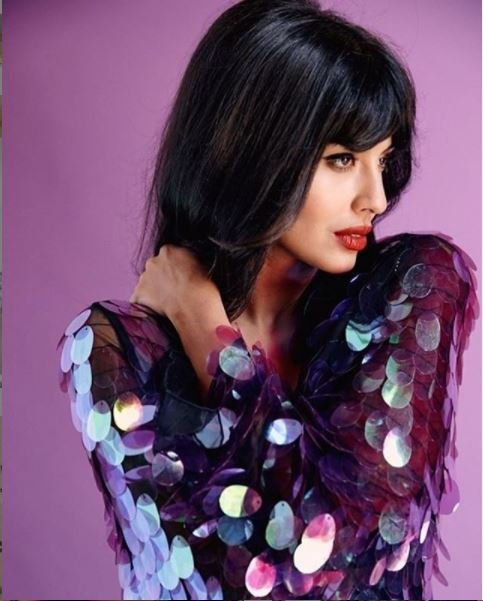 Jamil recently made a statement confirming her queer identity due to backlash on her new judging role on the show 'Legendary'. The show focuses on underground ballroom culture which is predominantly an LGTQIA+ space. Jamil has been with her partner for James Blake for four years. 
Laverne Cox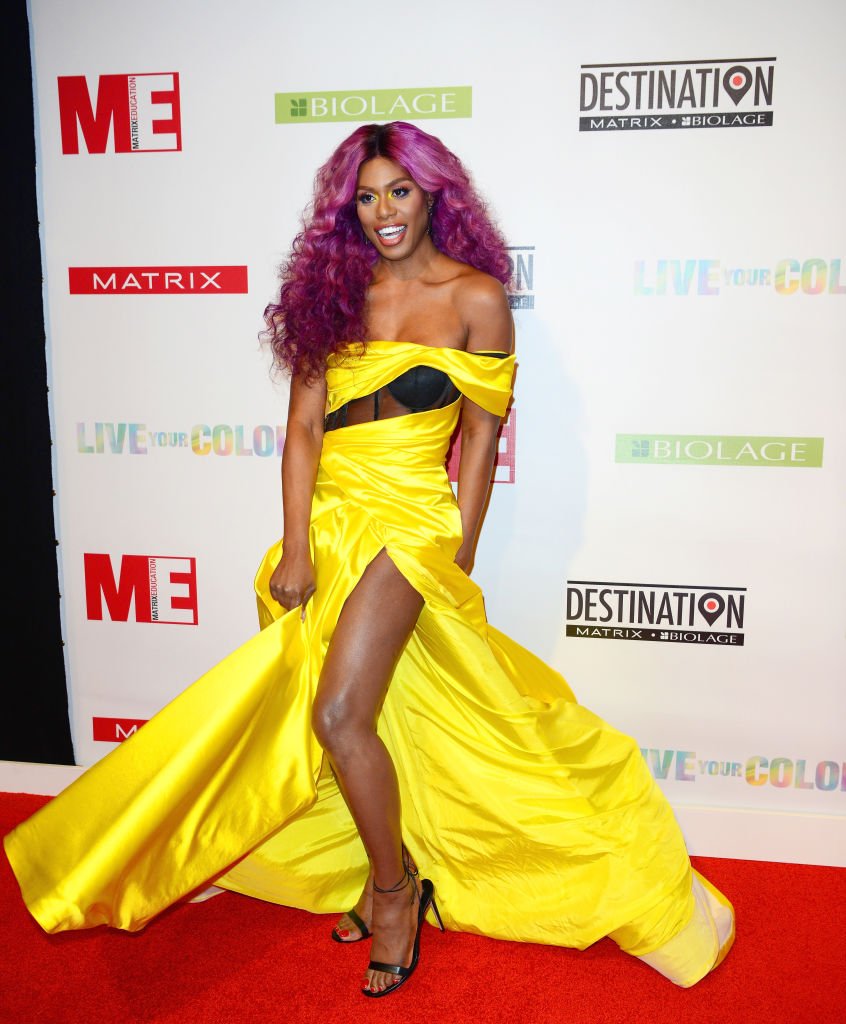 An 'Orange Is The New Black' original cast member, Cox's role on the show earned her the first Emmy nomination for a trans woman. Her career has since risen to new heights as she has hosted virtual award shows, continue to star on television shows, and became an executive producer. Her documentary 'Disclosure' showcases the unseen history of trans-actors and their constant struggle for acceptance within their own community. Our next tv personality used to tell people what not to wear, but she's only just getting out of her own closet!
Stacy London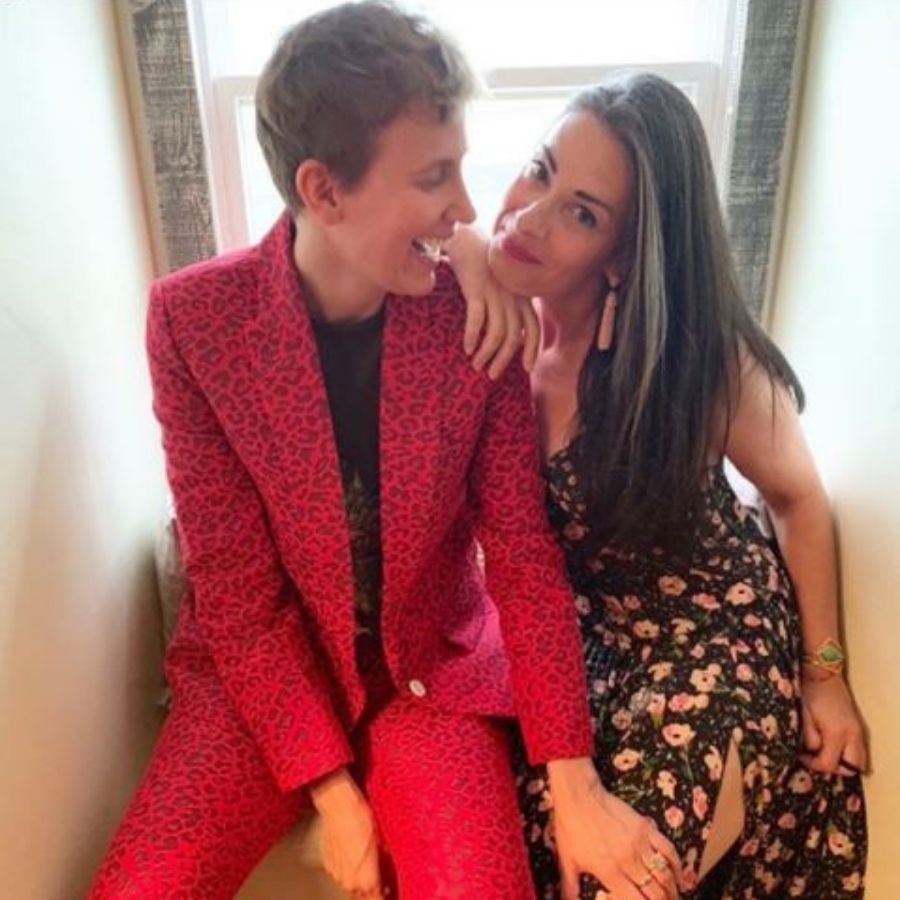 From telling folks at home what not to wear, Stacy London is embracing who she wants to love. The fifty-year-old television star is in a one-year-long relationship with musician Cat Yezbak. The television presenter and author addressed her relationship status on Instagram, with a post that started with, "NOT THAT IT'S ANY OF YOUR BUSINESS BUT.." highlighting the many issues celebrity face with privacy over their personal lives. 
Curdin Orlik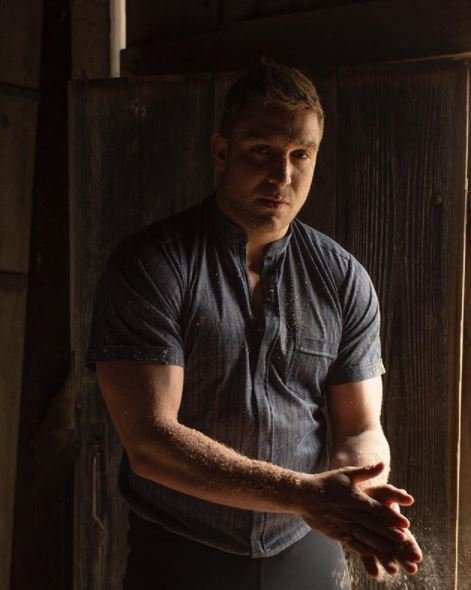 Curdin Orlik is known in Switzerland as a champion wrestler and he was scared to embrace his sexuality due to comments made on and off the ring. The style of wrestling Orlik competes in is called Schwingen, and he is the country's first publicly out athlete. Since he was 12 years old he knew who he was attracted to and lived in fear until finally going public in 2020. 
Jamal Terry-Sims
The famous choreographer married his partner live at the 56th Grammy's Awards show! The marriage was meant to open people's eyes to marriage equality, which only became legal in America in 2015. Unfortunately, the couple enjoyed five years of marital bliss and then announced to their fan base they would be doing a conscious uncoupling. The news was posted on Jamal's Instagram in December 2019. 
Guillaume Cizeron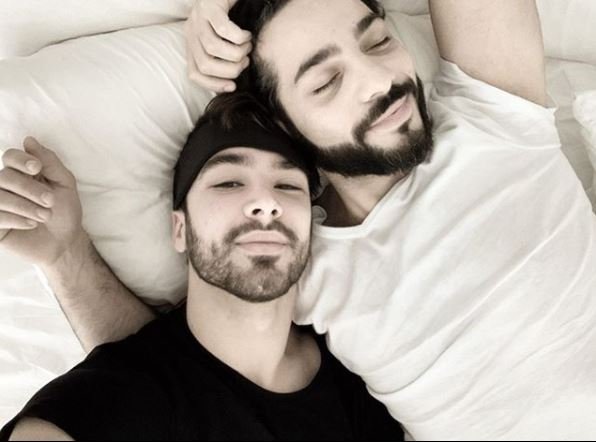 As an Olympic silver medalist, Guillaume Cizeron is used to be scrutinized on and off the ice. He remembers clearly the bullying he suffered during middle school and high school and wishes the world can one day reach pure acceptance. In his own words, "I dream of a world where there is no concept of coming out or what people identify as, and a world where people don't have to explain or justify who they love or who they're attracted to." Cizeron wrote a poignant essay in 'Out' magazine detailing his road to his currently healthy relationship.
Markus Thormeyer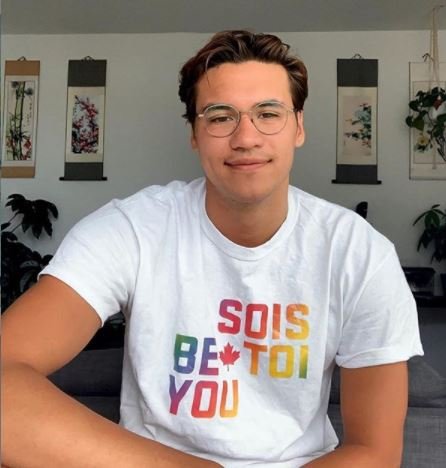 Once again, this athlete brings up the importance of living your truth. Markus Thormeyer knows the importance of acceptance and felt the weight of his secret life was holding him back in the pool. After he came out to his team, Thormeyer knew he had to go public to help others. The Canadian native, similar to Guillaume Cizeron came out in a magazine article in 'Outsports.com'.
Haylie McCleney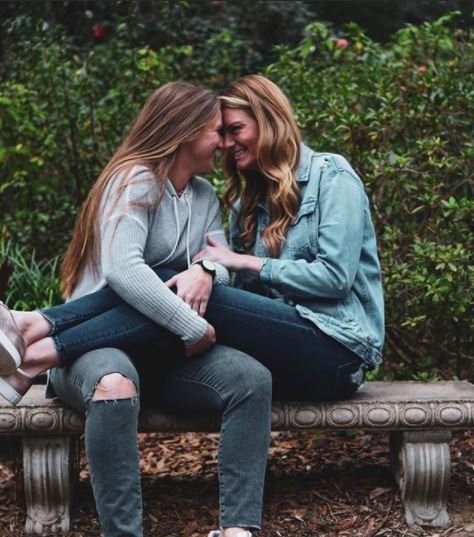 Haylie McCleney is from the deep south of America and knew coming out to her friends and family might cause problems. She met her current fiancee at the age of 17 and both girls tried to hide their feelings for as long as they could. In the end, her family and friends were incredibly supportive, and that's why she chose to come to support others wondering about doing the same. She has just started the softball league 'This Is Us', which is a community for LGBTQIA or Women Of Color players to feel safe and supported. 
Nicey Nash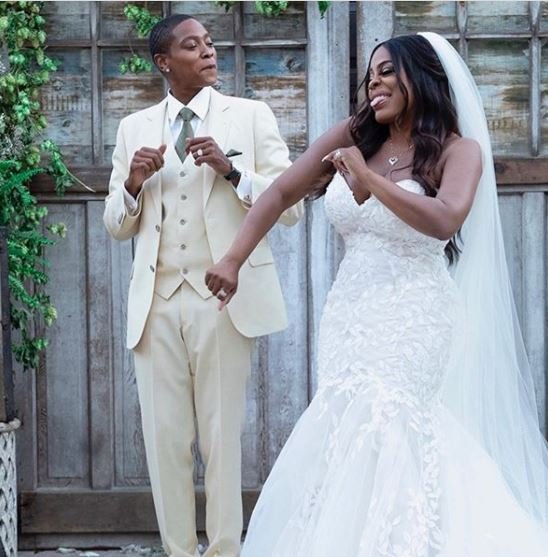 Actress Nicey Nash has never made a formal statement on her sexuality or identity before posting a picture that broke the internet. Nash had just divorced her husband of eight years Jay Tucker and fans had no idea there was a new romance on the horizon. Nash married a long time friend, singer Jessica Betts, and the Instagram post received over thousands of likes and congratulatory comments. 
Wanda Sykes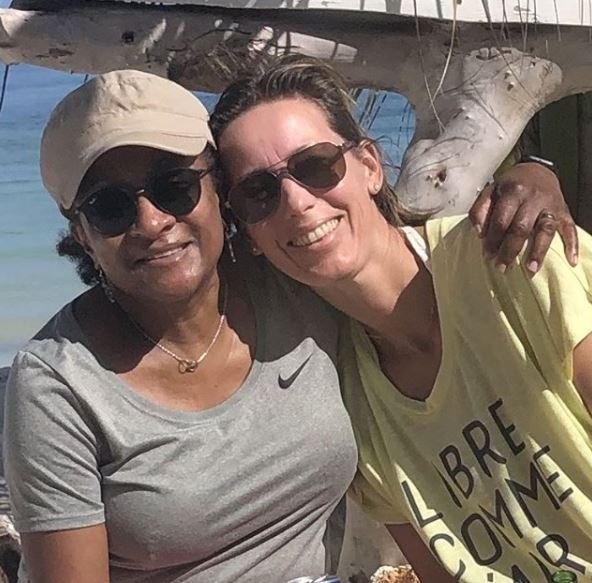 Wanda Sykes was as shocked as her audience when she came out in 2008 speech at a public rally in Los Angeles. Sykes says while she was addressing the crowd she didn't want marriage equality to be seen as a "white male privilege" and at 44, knew she had to live her truth. Sykes married her wife, Alex Niedbalski only a month before her announcement so we hope the couple was prepared for the attention. The couple is still together and have two children.
Raven Symone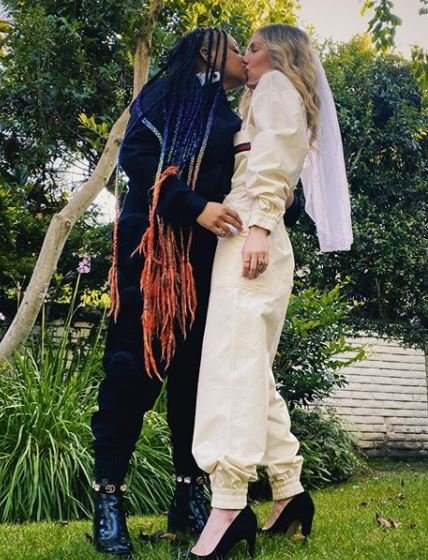 This child star was uncomfortable with changing her public image and embracing her sexuality for a long time and came out publicly in 2016 filming an "It Gets Better" video. Due to working from a young age in the spotlight, Symone realized her sexuality at 12 years old but didn't want to lose work or opportunities as a proud woman of color. Symone just recently married her girlfriend Miranda Maday in June.
Sexuality is no longer a simple issue. The spectrum has evolved and includes gender identity and multiple sexual preferences. What we can take away from every celebrity listed is having a community and a safe environment is what will make your coming-out-journey better than ever. Do you have a safe queer community or friends you can turn too? Were you surprised by any celebrity on the list? Share the rainbow love with your friends and comment below!