Meet 'Good Morning America's Anchors' Spouses
AMY ROBACH
Amy Robach married former 'Melrose Place' star, Andrew Shue, in 2010. The couple met in April 2009 at a book party and instantly fell in love. Both Shue, 42, and Robach, 37, were previously married and divorced. Shue has three sons with his ex-wife Jennifer Hageney, and Robach has two daughters with her ex-husband, Tim McIntosh.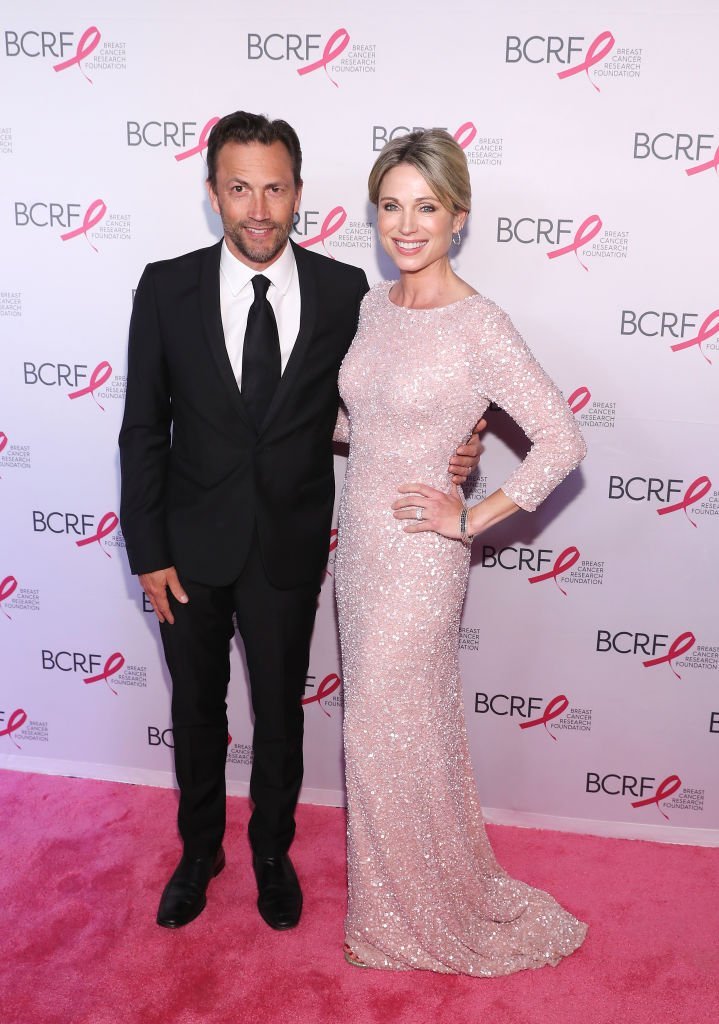 "A lot of hard work," said Robach about how they make their marriage work. "I mean, we had the foundation of extreme passion and respect for one another, and then yes, life gets hard, and five kids and ex-spouses and jobs that take us in different directions. It's trying, but we work hard at it." 
Click 'Next Page' to discover the rest!