Amazing Burning Man Pictures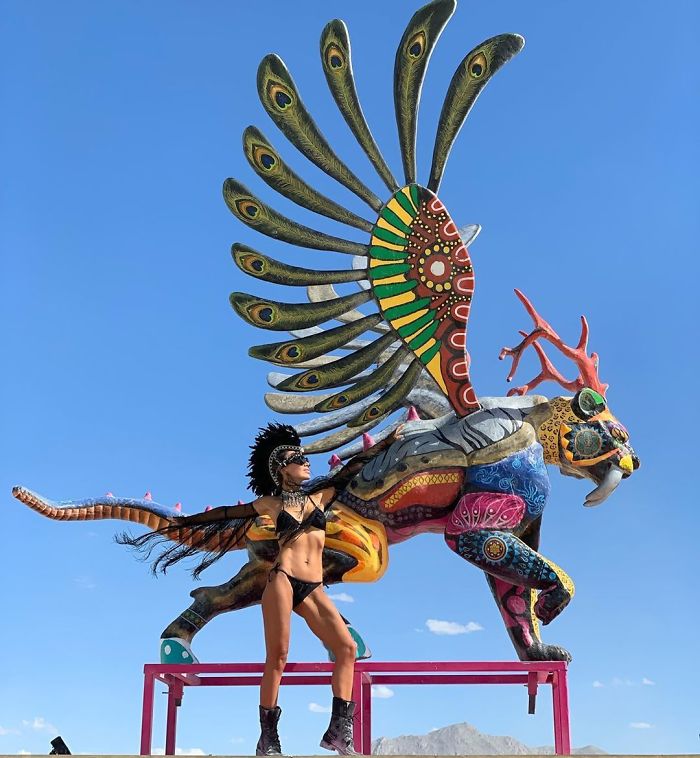 The Burning Man is a famous festival in Black Rock City, located in the desert of Nevada, around 100 miles north of Reno. This city is only alive when Burning Man members from all over the world get together for this awesome festival! It is held every summer, and people get together to burn wooden sculptures, which is a tradition of the yearly event. It might seem weird, but some of the most beautiful art has been seen there! Let's look at some mesmerizing photos of the festival.
Click "Next Page" for more stunning photos of Burning Man!