Woman Plunges Into Crocodile-Infested Water After Her Bungee Cord Snaps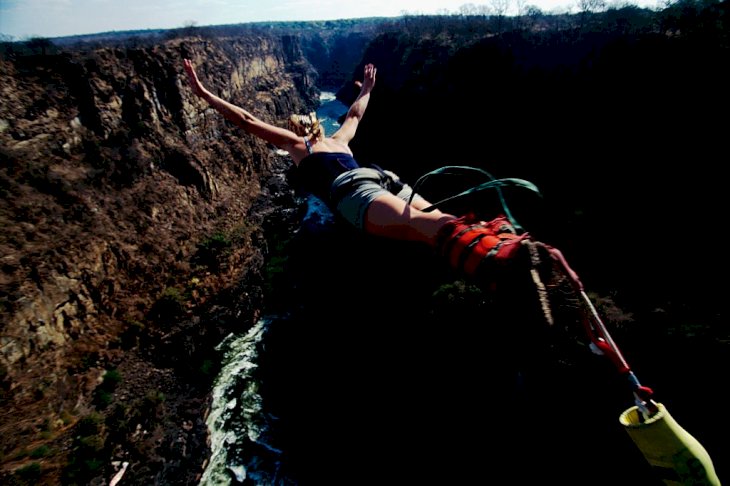 Have you ever heard of the game—"Please Mr. Crocodile can we cross the river?" And for the child who's the croc, he allows only those wearing a specific color, say, red or blue! But in the Zambezi, the crocs are neither friendly nor can you ever cross the river! Still, if there's something that flocks thousands of visitors on the Victoria Falls Railway Bridge, it's—Bungee Jump! But for Erin Langworthy, her first bungee jump turned into a nightmare when the cord snapped after she threw herself from the bridge.
Click "Next Page" to find out the spine-chilling incident that shook Erin from head to toe.