The Real Story Behind The Rockefeller Family
Rockefeller was a very rich man but he inherited his mother's pious beliefs and saw himself as a religious man throughout his entire life. He invested everything in creating Standard Oil, a massive company that, at one point in time, supplied 90% of the oil in America. Have you ever wondered how this man managed to own almost an entire industry? Let's find out about his story!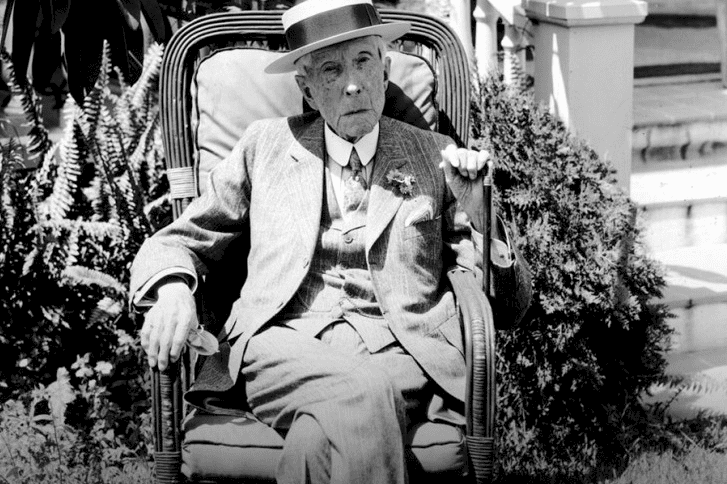 The Son of a Con Man
John Rockefeller was born in Richford, New York, on July 8, 1839. His dad was famous for being a con man in his community and had the nickname of "Devil Bill." John was the second of six children that Bill had together with his wife, Eliza. Bill also had another two children out of wedlock. He wasn't the best father he often scammed his sons out of money. He said that it was to teach them the value of money and business. But did that really work?
Starting as a Bookkeeper
John's first real full-time job was as a bookkeeper for a business that was brokering produce. He developed amazing negotiating skills throughout his career, which will help him later in his entrepreneurial journey. For around three years, he worked like this, as an apprentice, earning no more than $58 a month.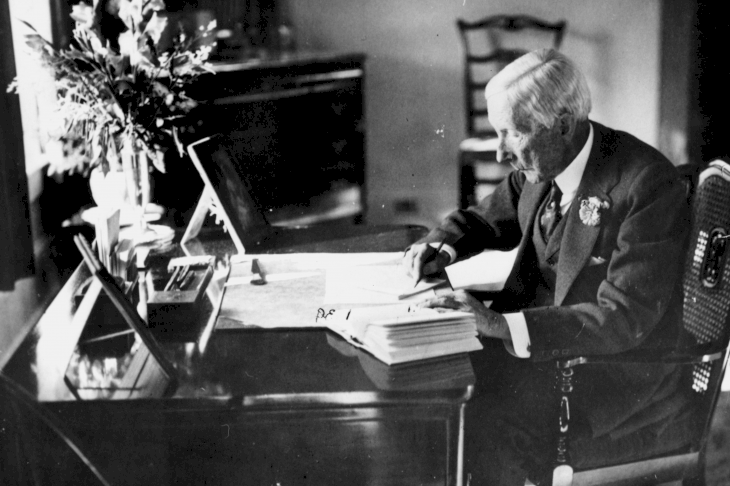 A Little Bit of Luck
In the 1860s, the price of oil was raised from 35 cents when the war first started to more than $13 per barrel. By the end of the war, oil was flooding the market. During that time, starting a refinery wasn't too expensive, and neither were the costs of running one. Rockefeller discovered that the most productive way of refining oil was shipping it to the refinery, and then shipping the kerosene to the market. And John Rockefeller was already an expert in managing costs for shipping due to his previous job.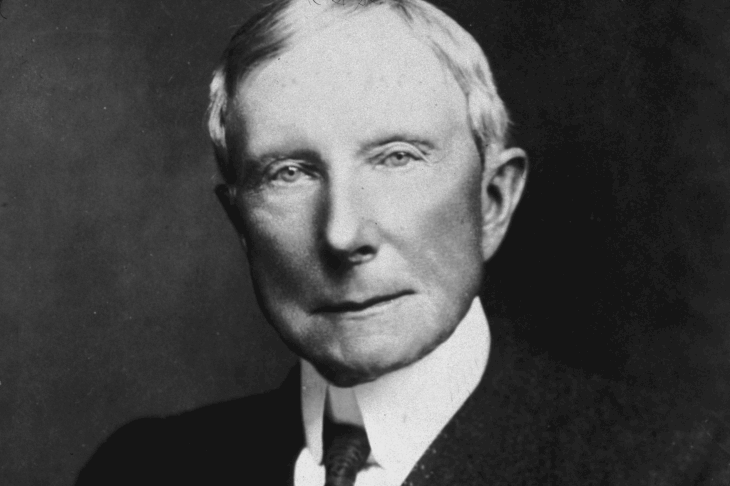 Partnerships
After Rockefeller and Clark decided to leave the produce business and build an oil refinery in Cleveland, more partners joined them, including the chemist Samuel Andrews and two of Clark's brothers. Thanks to the chemist on board, the team learned how to save the gasoline, which is a byproduct of the refining process, and use it as fuel for the plant. Most refiners at the time just burned off the gasoline, but Rockefeller and his crew managed to make use of it.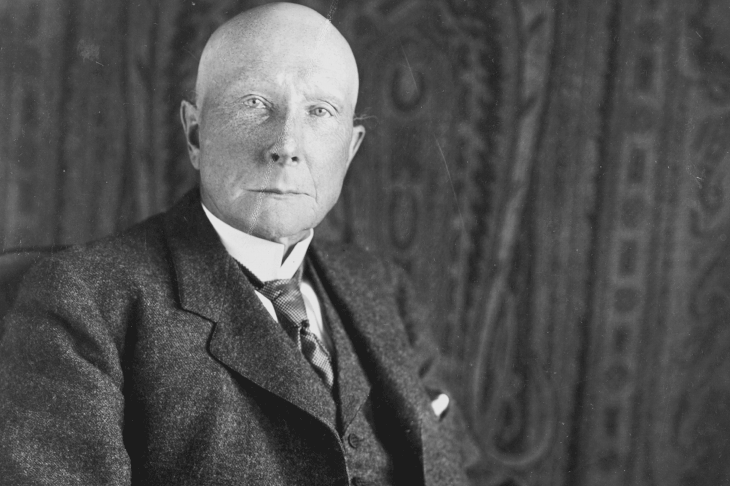 Becoming the Only Owner
After the war ended, Rockefeller wasn't sure about the future of the industry, but he decided to buy out his partners in February 1865 anyway, keeping only the chemist Andrews. Oil-based products were flourishing, and Rockefeller wanted to become the leader of the forthcoming oil-based economy. Although coal was the main source of fuel to create steam at the time, Rockefeller predicted that it would be replaced by oil, and he wanted to be ready.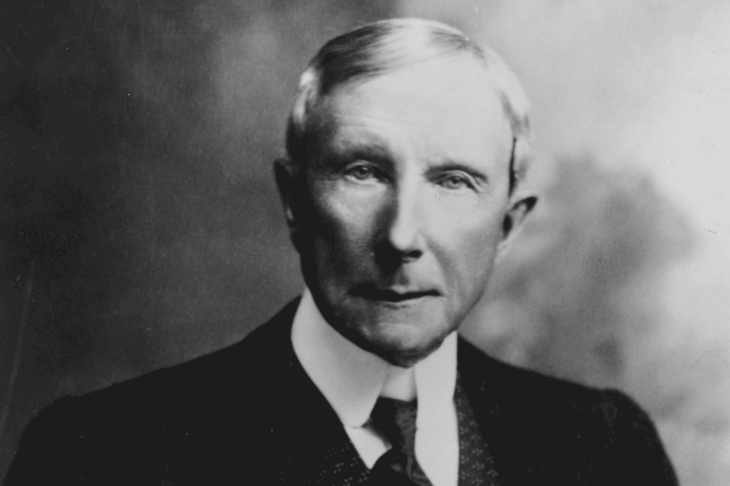 Standard Oil
Thanks to the Rockefeller refineries, Cleveland, Ohio, was now one of the most critical refining areas in the United States, along with Pittsburgh, New York City, and western Pennsylvania oil fields. Due to their success, there was now more than three times the amount of needed kerosene for sale on the market. As a result, Rockefeller ended his current partnership and created a new corporation named Standard Oil. His partners remained, but the decisions were in the hands of John D. Rockefeller.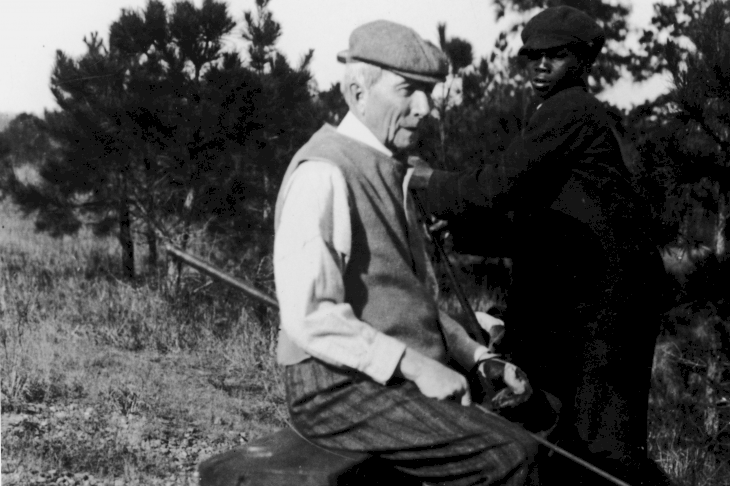 The Cleveland Monopoly
Oil refineries in the United States ended up producing around 40,000 barrels a day. The oil product demand was approximately 16,000 barrels per day. Rockefeller wished for all 16,000 of those barrels to come from Standard Oil. He knew that by controlling shipping, the smaller refiners would be forced to close eventually. Within a short period of a month, Rockefeller bought out 18 oil refineries. Almost a year after the takeover, Rockefeller was considered as the first robber baron by the public.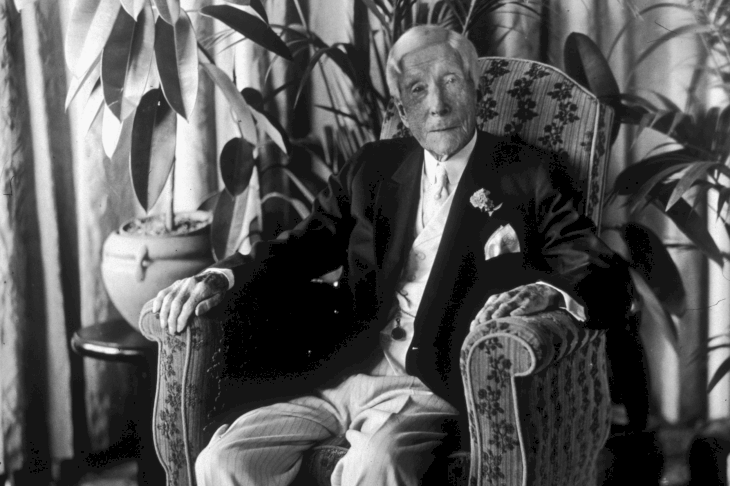 Without Breaking Any Laws
Rockefeller made use of the major powerful railroads to manipulate the prices. When the smaller businesses were suffering and needed to cover the cost to move their products, they were taken over by Standard Oil. This was ruthless practice, but not illegal in any way. Rockefeller didn't break any laws, and neither did the railroads. When Pennsylvania suspended Rockefeller's railroad cartel, it was one of the first times the government intervened in how a business ran in the United States.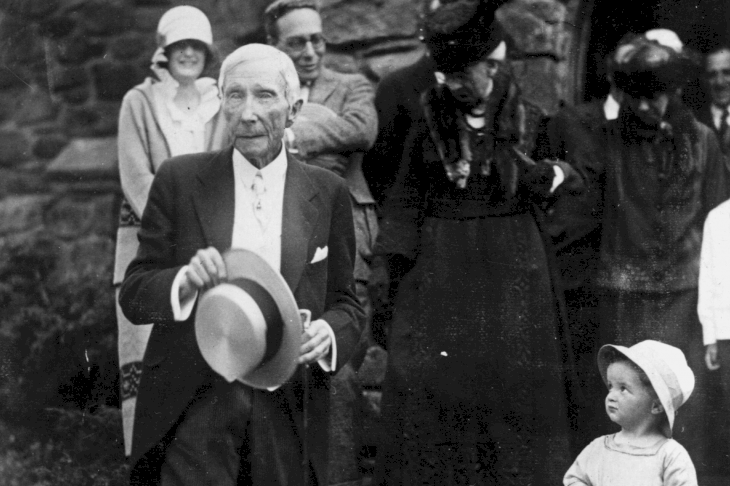 The Media Backlash
When the press at the time finally revealed Standard Oil's manipulation of shipping costs for oil, they attacked Rockefeller. He was criticized in pretty much everything that was written, even his actions made kerosene cheaper. So the public wasn't so harsh on him. He continued to expand Standard Oil even after he was criticized by the national newspapers and was watched by government entities, which were quite suspicious of his wealth and power.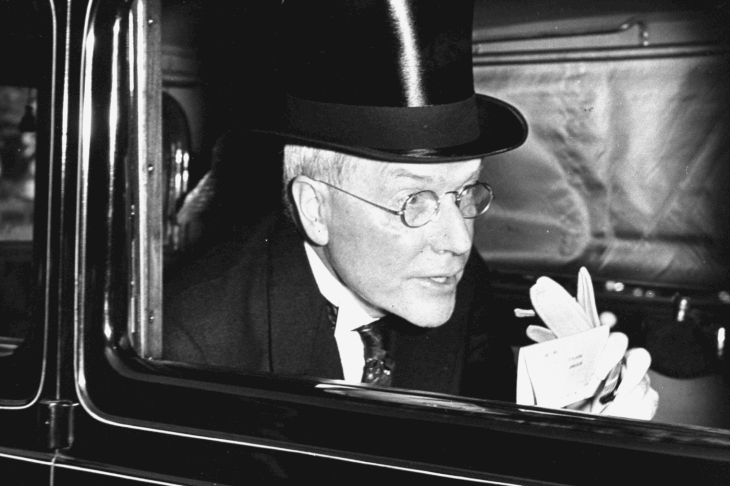 An Entrepreneur's Mindset
John D. Rockefeller had a high level of efficiency in eliminating waste in all the companies he assimilated into Standard Oil, and his method forced competitors to use similar ways in order to survive. Rockefeller expanded his company during the 1870s and got his own railcars instead of paying rent to the railroads. He also got pipelines and delivery trucks to bring his product directly to the consumer. Standard Oil kept the cost below the market rates, in order to eliminate the competition.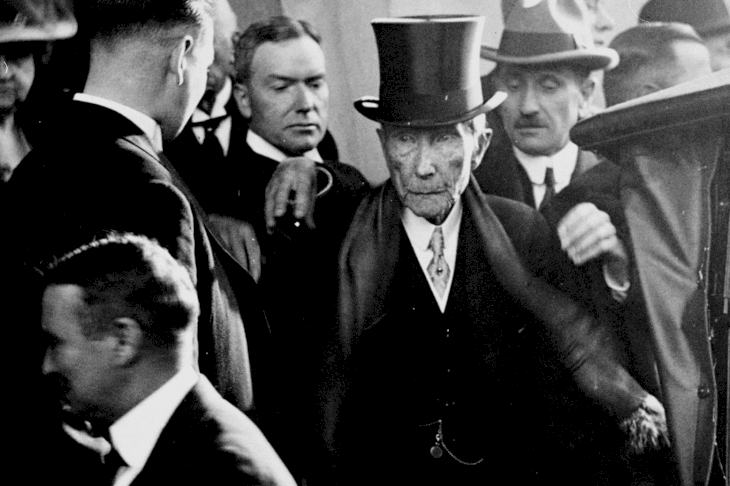 The Standard Oil Trust
In the late 19th century, many laws made it illegal for a company to assimilate with another state to operate in their jurisdiction. Now Standard Oil had to run dozens of corporations across various states. To fix this management shortage, Rockefeller created the corporation Standard Oil Trust. The Trust was formed by 41 individual corporations, with a board of nine members managing it, one being John D. Rockefeller, and thus Standard Oil became the largest and wealthiest entity on the planet.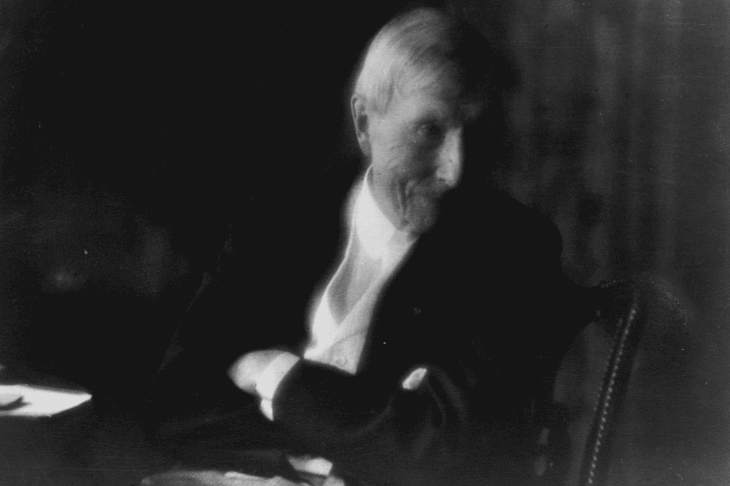 Next Generation
In 1902, Carnegie Steel was bought by a consortium led by the famed J.P. Morgan. Then Rockefeller traded his iron investments for a share of stock in US Steel. The deal was arranged by Henry Clay Fricke, between Rockefeller and his son, John D. Rockefeller Jr. The arrangement left them with memberships on the controlling board. This allowed John Rockefeller Jr. to completely retire at the age of 63 from the operations of Standard Oil.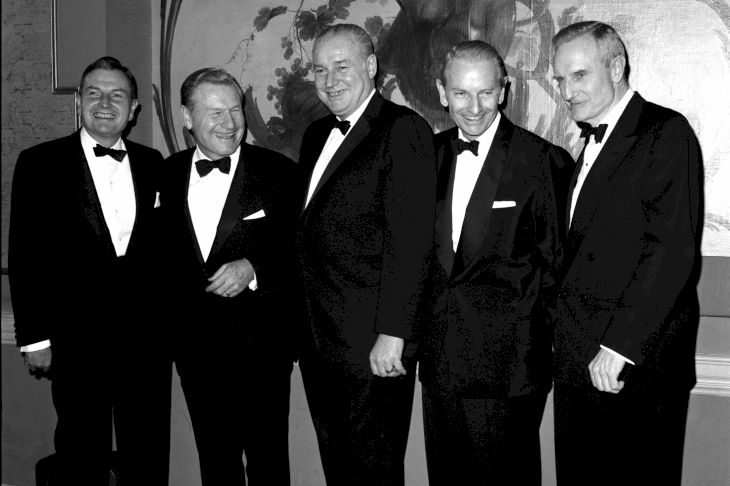 The Standard Oil Trust Splitting
After years of litigation and being vilified in the press, in 1911, the United States Supreme Court declared that Standard Oil of New Jersey was against the Sherman Antitrust Act. The Standard Oil Company was split up into over thirty separate companies, with many of them still being recognized today. Rockefeller held shares in all of these new companies, and his fortune increased even more.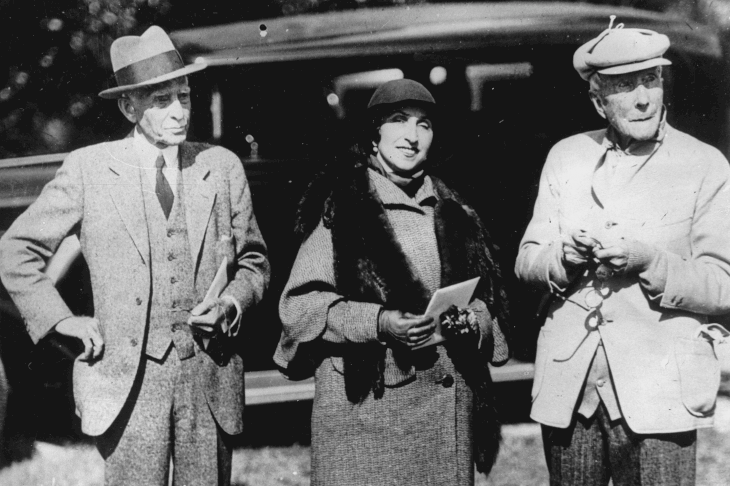 Philanthropy
Rockefeller anonymously donated to various organizations and churches for many years. During the Civil War, he helped to build schools, among others. Spelman College in Atlanta was founded with a large amount of his money. He also donated money to a small Baptist college because it was led by William R. Harper, a minster he admired. He donated over $80 million, and the school eventually became the University of Chicago. In addition, he gave considerable sums to other famous schools.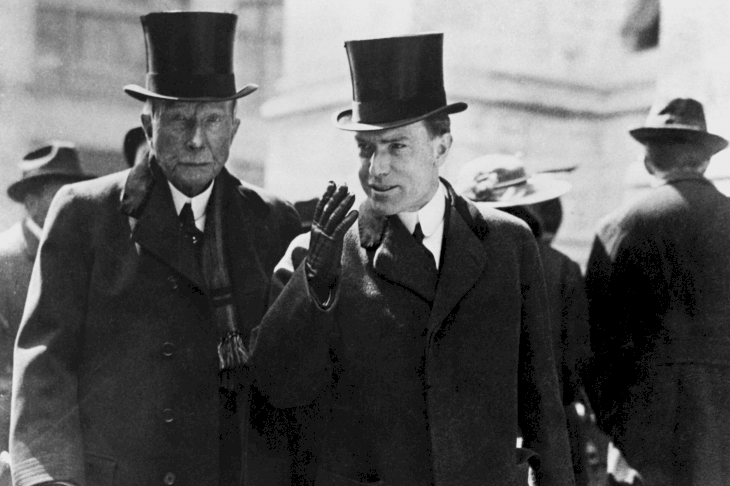 The Rockefeller Foundation
John D. Rockefeller put aside $250 million of his own wealth and created Rockefeller Foundation in 1913, focusing on public health areas, education, public housing, and medical professional training. The Rockefeller Foundation played a huge part in the relief efforts when it came to Europe after World War One. The Foundation also gave a large sum for research into the Spanish Flu Pandemic, which spread towards the end of the war and afterward.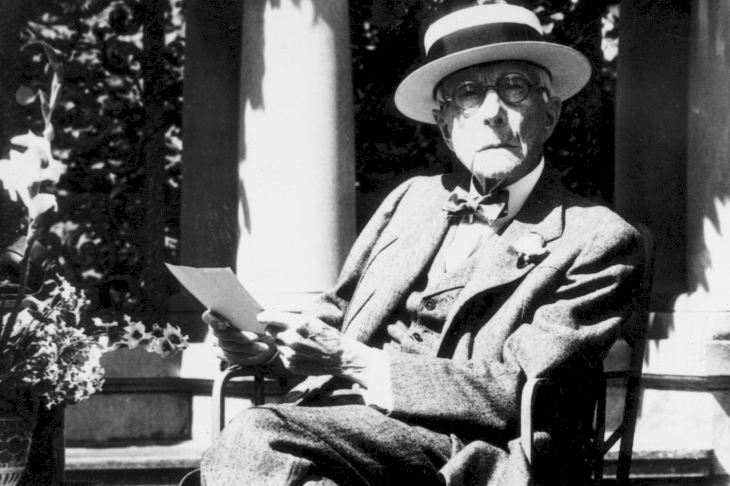 An Interesting Man
John Rockefeller was a deeply religious man, who according to his ideals, followed a moral life course. He did, however, destroy his competition with unseen ruthlessness to get what he wanted before managing to create Standard Oil. He ended up having more money than any other person in American history, yet he took a train to work.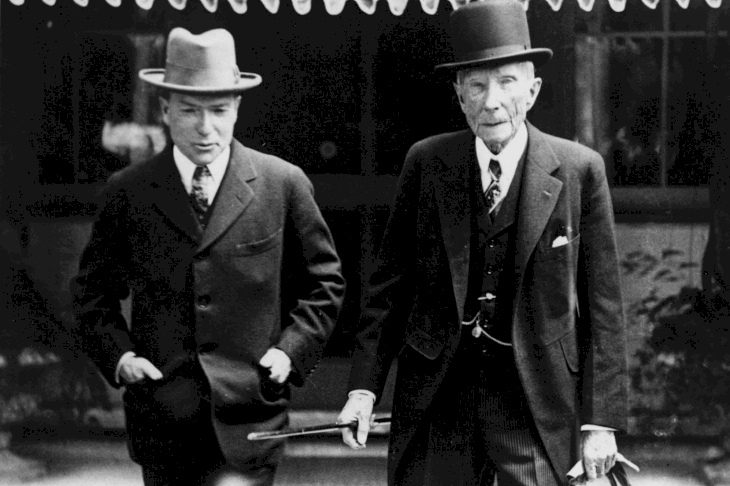 A Path of Piety
Even if he was one of the most recognizable people in America, he was pious. He used to read the Bible every single day and often quoted it to people he interacted with. He also had no issue with Christ's prediction that it would be hard for a rich man to enter Heaven. The life he lived proved that he learned a lot from both of his parents: his con-man father and religious and righteous mother. He took those lessons and followed them for his entire life. 
No one can deny that Rockefeller was a very interesting man who paved his path to success with both losses and gains. He revolutionized an entire economy and managed to change laws because of his activity. What are your thoughts about one of the richest people in history? Tell us in the comments, and visit our website for more content like this. 
ⓘ The information in this article is not intended or implied to be a substitute for professional medical advice, diagnosis or treatment. All content, including text, and images contained on, or available through this AMOMEDIA.COM is for general information purposes only. AMOMEDIA.COM does not take responsibility for any action taken as a result of reading this article. Before undertaking any course of treatment please consult with your healthcare provider.