15 funniest twitter reactions to the Royal wedding
If you were not excited for the Royal Wedding of Prince Harry and Meghan Markle this weekend, you will probably get a laugh or two with all the fun social media was having. Here, we will show you 16 funniest twitter reaction to the Royal wedding and you will see it seems like half as many people were enjoying the show via Twitter rather than watching live.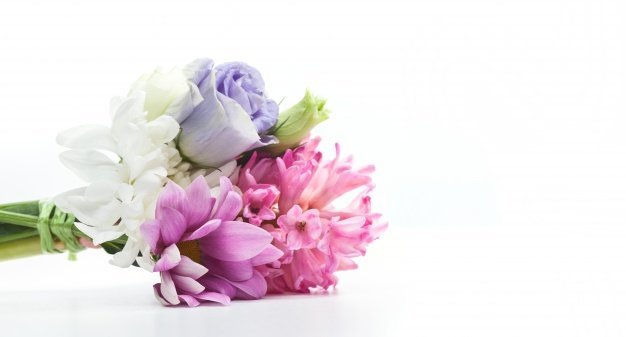 1. Correction: Everyone in the "world" right now.
Even if you are not interested in events like this, being interested in all the memes and funny things will get you glued to the screen watching every little detail. You may as well enjoy the ceremony.
Everyone in the UK right now.#RoyalWedding pic.twitter.com/hwsM6YWkXf

— Matt 💎 (@mdiamxnd) May 19, 2018
2. You have to admit, it takes courage to invite your ex to your wedding.
More than that, it takes courage to go to your ex's wedding and try not to look nor feel awkward  while the cameras are pointing at you on certain times of the ceremony. You go, girl!
Harry's ex, Chelsea, at the wedding, clearly realising what she's done. pic.twitter.com/R4Pa2enJgn

— Aisling Keenan (@aislingmkeenan) May 19, 2018
3. The run-up was a little bit much from the media, tbh.
What should I do to be ready for a Royal Wedding when I'm just a mortal? Weel, just a good night sleep the night before, lots of coffee after I wake up at 4a.m and a few scones here and there. You are all set.
Looks at Twitter Feed: "Are you ready for the Royal Wedding?"
Listens to Radio: "Are you ready for the Royal Wedding?"
Turns on TV: "Are you ready for the Royal Wedding?"

Genuinely not sure if I'm ready or what sort of preparation is required from me.

— Bonnie Baker (@bonniepipkin) May 12, 2018
4. People couldn't get over how different the whole wedding felt.
It felt like a wedding for a couple from this generation.. Finally a Royal Wedding without all the protocol and lots of personal touches that made it more special. Princess Diana would be proud of her son.
This #RoyalWedding has everything. Martin Luther King Jr quotes. A choir singing "Stand By Me." The cast of Suits. pic.twitter.com/7sH7pzBv4d

— Sara Patterson (@sarapatt) May 19, 2018
5. Really, it's incredible how personal the whole thing felt.
For a special wedding, the planner should know the bride and groom like the palm of his hand. And in this case, the planner knew exactly how Prince Harry and his wife would want every detail to be.
No one can say Meghan didn't have a part in planning her wedding and the service. You go.... #RoyalWedding pic.twitter.com/aYwpOEaaBp

— Blacklanderz™ (@Blacklanderz) May 19, 2018
6. Even the bouquet was personal!
Just for those fancy flower shops that were expecting to be called for this job, just back off. Prince Harry's hand picked flowers for the bouquet were the most touching detail this wedding could have.
so Meghan's bouquet were actually flowers handpicked by Prince Harry in his garden

WE 👏 NEED 👏 A 👏 MAN 👏 LIKE 👏 PRINCE 👏 HARRY 👏#RoyalWedding pic.twitter.com/mG5XACK86Z

— Marius (@chalamarius) May 19, 2018
7. Sorry, future spouses.
Do not discrimate your 'mortal' partners. They are not guilty of not being all princes and we should not make it harder for them to woo us. But I get it, after you just watched all that Royal Wedding beauty, watching your own life and boyfriend would seem 'little'.
8. And if you think only women were excited, think again. 
This is just funny to watch. Not all women are excited about the Royal Wedding, but men waking up their wives to watch it live at 4 a.m, seems a bit much. We hope no family were harmed by the Royal Wedding.
9. Time zones make British events weird for those of us in North America.
Setting all the alarms needed to be able to catch the live transmission to watch not only the ceremony, but the guests arrival, is priceless. That's a woman willing to do it all for the #RoyalWedding.
I am half-asleep. I see a fleeting image of my wife rushing through the bedroom, fist pumping in the air. This is hilarious. #RoyalWedding

— Joshua DuBois (@joshuadubois) May 19, 2018
10. That awkward moment when everyone is singing "God Save the Queen" and you are the Queen.
It is like singing the birthday song in your own bithday. Do you say your name, or do you stop singing when that part comes in? I don't know how she does it. But after all, she's the Queen and can do whatever she wants.
"yes, yes, God save me and all that" pic.twitter.com/PXuLIh5kjK

— Dave Itzkoff (@ditzkoff) May 19, 2018
11. Or the sigh that echoed around the world as Prince Harry bit his lip upon seeing his bride.
That is the face of a man who is inlove and a little 'in lust' after seeing his bride for the first time in her wedding gown. Beautiful couple, indeed.
That lip bite!
Jesus. I'm done 😩😊🤗#royalwedding
pic.twitter.com/bhTFG3Soq9

— Jasmyn (@JasmynBeKnowing) May 19, 2018
12. Really, the only disappointment we can all agree on is how much Princesses Beatrice and Eugenie let us down on the hat front.
How dare you look all grown up and reserved, and not ridiculous and flamboyant like all the Royalty is expected to do in this kind of events!
Princesses Beatrice and Eugenie wearing much more conservative hats at this #RoyalWedding #tendaily pic.twitter.com/8Bp7zFtnl4

— 10 daily (@10Daily) May 19, 2018
13. We learned that in terms of a royal wedding, you're either a George or a Charlotte.
Royal Weddings, you either love them or hate them, just like Prince William's kids did at their uncle's wedding ceremony. Charlotte was all happy and excited, and George was all bitter and quiet all the time.
You are either loving all this #RoyalWedding talk (Princess Charlotte) or you're not (Prince George). pic.twitter.com/A79uUjGUHZ

— E! News (@enews) May 19, 2018
14. Especially since her uncle's proven that some things never change.
Harry's personality has been the same since he was little, and we hope he stays the same giggly and happy person he is right know. And for his niece Charlotte, we hope to see the same thing happening to her ina couple of decades.
Some things never change 😆 #royalwedding pic.twitter.com/af3BZntGpZ

— FashionNova (@FashionNova) May 19, 2018
15. We all make the Disney princess comparison, but look at this!
Everything was the same, minus the birds. But the cute pair of twins that carried Meghan's train did a terrific job, just like the birds in every Disney movie. 
CHILDHOOD GOALS BROUGHT TO LIFE 😍😍😩 #RoyalWedding pic.twitter.com/srOMX8QjS3

— Common Girl 💅🏻 (@girlhoodposts) May 19, 2018
Being able to watch a Royal Wedding once in a while and enjoy all the funny and touchy parts of the ceremony, it is a privilege.
Whether you love it or you hate it, you got to admit that this wedding was the best Royal Wedding you have seen in years, including Prince's William and Kate.
Did you catch any of these moments live? Share it with your friends and let us know.