John Travolta attracted attention with new look during red carpet outing with family
John Travolta has been stealing the hearts of his many fans with his handsome appearance and charm for over four decades already, but he seems to look better as he ages.  
The 64-year-old star known from iconic Hollywood classics such as Saturday Night Fever and Grease walked the red carpet at the Cannes Film Festival on May 15 during a photo call for the film Gotti, starred by him.
Travolta attended the prestigious event with his wife Kelly Preston and the two children they shared: Ella, 18, and Benjamin, 7, and the actor surprised with his changed look for the mafia-themed film, as reported by Closer Weekly.
His grey-haired looked is highly contrasting with his usual black hair, and this is a transformation he underwent in order to portray New York Mafia Boss John Gotti. The style certainly suits him at his age, and the site is calling him a 'silver fox.'
Travolta was dapper wearing a sumptuous black tuxedo, crisp white shirt, and black bow tie, and his silvery hair definitively added an extra touch to the whole style.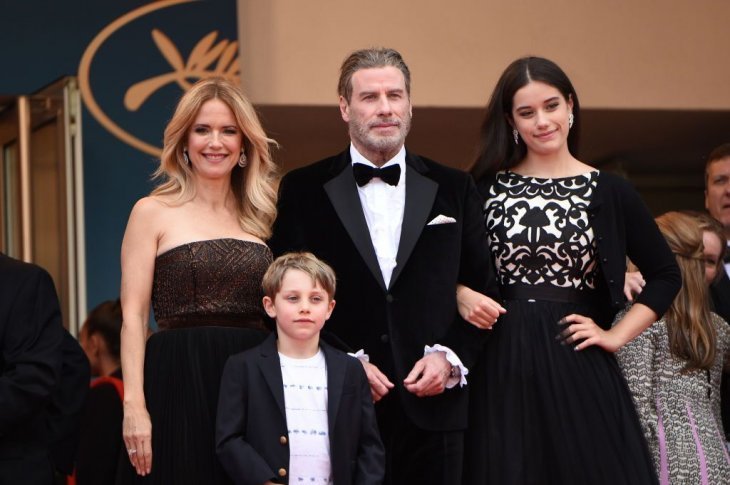 This is not the first time the actor has assumed this hair color because of a role. For his other film of 2018, Trading Paint, he also lightened his hair to play a veteran car driver who goes back to the tracks.