Many Years After Their Birth, The Truth About Identical Triplets Separation Came Out
Having a brother can be a strange thing on some occasions. In spite of how different they can be, they always share some very particular similarities. Now, imagine having 2 twin brothers, and having grown all your life without knowing it or knowing them. That's what happened to these 3 guys and the bizarre story of their birth.
Three identical strangers
Imagine the surprise felt by three totally identical strangers when they realized that they were triplets all their lives, but they did not grow together. When realizing the reality, the 3 boys were involved in a cluster of secrets, lies, and manipulations that they did not wait.
The story of these guys started when Robert Shafran attended school at Sullivan County Community College in 1980 and he noticed that many people greeted him and treated him as if they were friends, which he found particularly strange.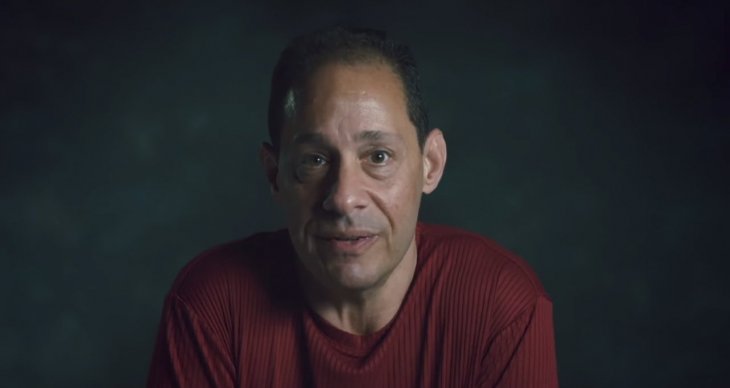 Extremely popular
While Robert tried to understand this exaggerated kindness, he noticed that many people referred to him as Eddy instead of Robert. He thought it was some kind of coincidence and he sure looked like someone from campus, but he had no idea how correct it was about that.
When Robert went to meet his roommate, he was much more curious about who was the real Eddy and how much he looked like him as so many people confused them. Despite being a very strange situation, he thought it should have a logical explanation.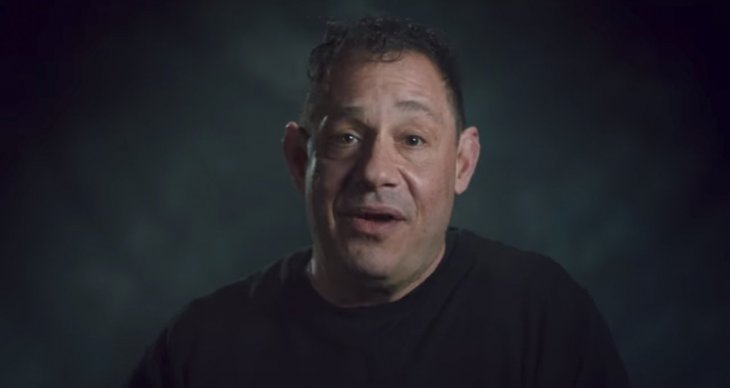 The roommate
Robert arrives at his bedroom and meets his roommate, Michael Domitz, who thought at that moment that Robert was playing some kind of joke. After all, Robert looked a lot like his old roommate, Eddy Galand. In fact, he was identical to him.
Robert thought it was an exaggeration, but he also wanted to meet Eddy. When he did, he explained that he felt like seeing himself in a mirror, which was particularly strange because he was a total stranger. At that moment, Robert understood why everyone confused them.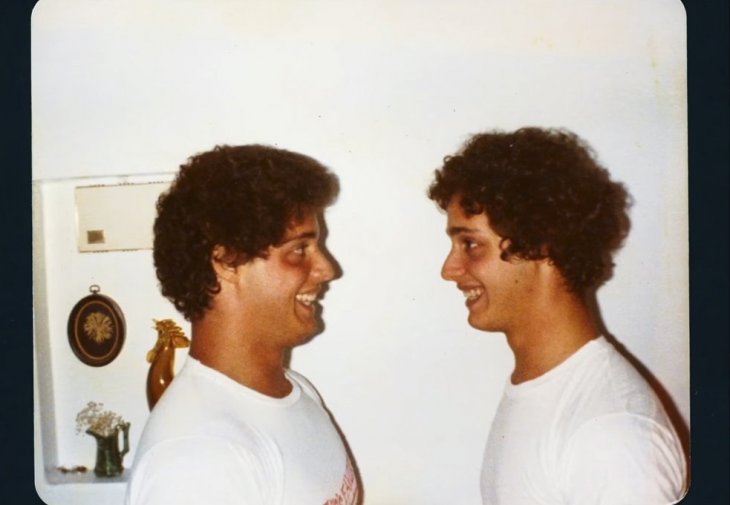 Virtually identical
When Robert and Eddy started talking, the coincidences became something more strange and mysterious. They shared the same birthday, they were born in the same city, they had the same gestures and way of laughing. When they realized that both were adopted, they decided to investigate more.
Eddy and Robert decided to get a DNA test, but those tests took much longer at that time, so they had to wait a long time for the result. While they waited, many doubts began to form in their minds about what it would mean to be real brothers.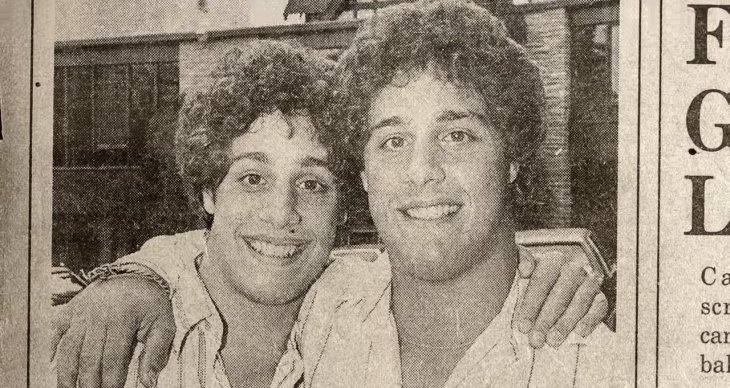 There is much more in that history!
Indeed, the results of the test showed that Eddy and Robert were identical twins. However, the biggest surprise was yet to be revealed because when they published their story in a local newspaper, a man named David Kellman contacted them because he also looked a lot like them.
When performing the second DNA test it was shown that David, Robert, and Eddy were triplets, but this only generated many more doubts. How did so many separate years go by? Who were their biological parents? What had happened? And, of course, what would they do now that they knew the truth of their relationship?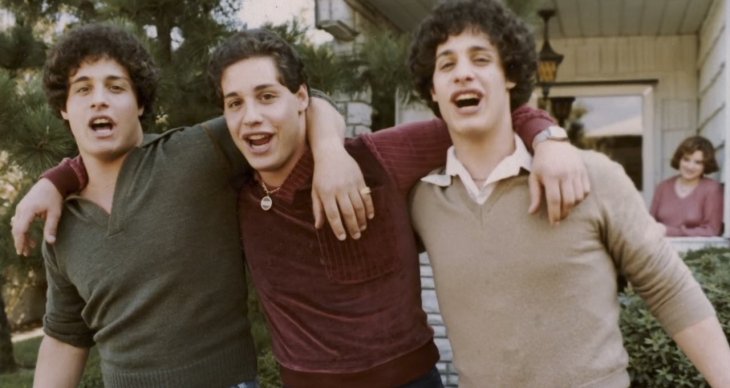 The story spread
The story of these guys was too intriguing, and the media paid much more attention to them now that they knew they were not alone. They were interviewed in many news programs and newspapers that wanted to know their history thoroughly and understand what had happened.
But the boys did not know much more than them. They had the opportunity to be interviewed repeatedly by people like Tom Brokaw and Phil Donahue, and they really enjoyed the extra attention, especially from the ladies who followed them everywhere.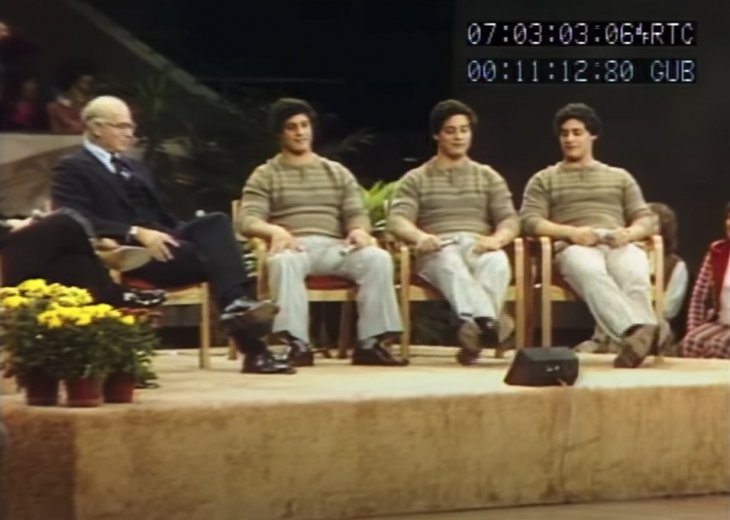 Know each other
Despite the strong bond that formed between them when they met, they had to catch up after spending 19 years without being in the lives of the others. There was great joy among them and they realized that they shared many tastes when it came to food, women and other things.
The 3 boys were very happy to be together and be able to achieve that close relationship they should have had when they were children. They shared a friendship that only a few people can experience, but there were still many questions about their pasts and how they were initially separated.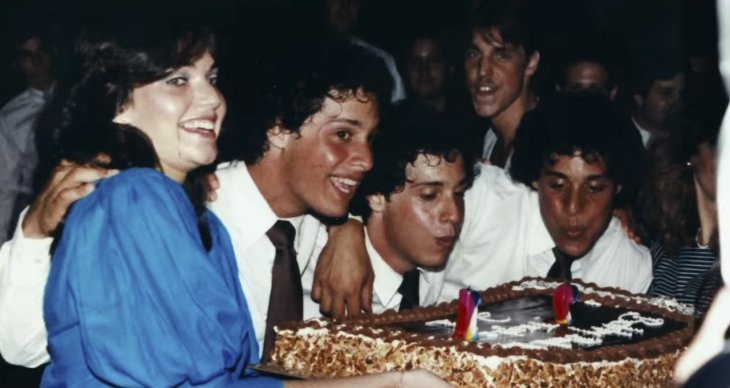 A bit of fame
The triplets enjoyed the attention, even with the doubts they had in their minds. They participated in many talk shows and even in Madonna's 1985 movie "Desperately Seeking Susan." They went regularly to nightclubs and opened a steakhouse together.
Bobby, David, and Eddy opened the Old York Steak House in Triplet in the New York borough of Manhattan. This restaurant had an immediate success because it was related to the famous triplets and because, according to their customers, the food was excellent, which made the business go pretty well.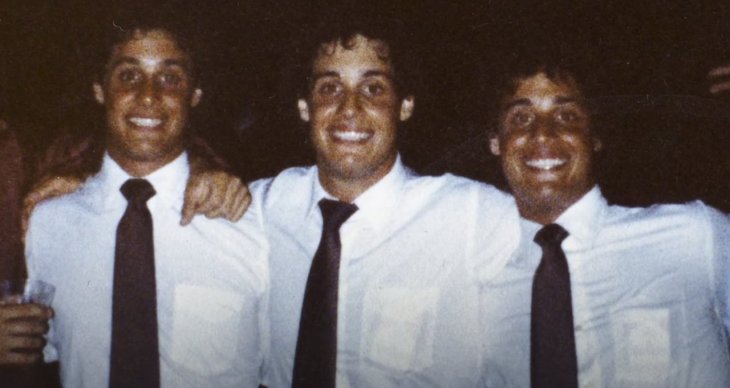 Seeking the truth
In the midst of all the emotion they provoked in the media, the brothers had a lot of doubts they wanted to solve. They discovered that there was a fourth brother who died at birth, but unfortunately, that would not be the only unfortunate thing they would find on their discovery trip.
The triplets knew that to understand the mystery behind their separation, they had to start with their place of birth and adoption agency. They were born at the Long Island Jewish Medical Center and their adoptions were made through Louise Wise Services in 1980.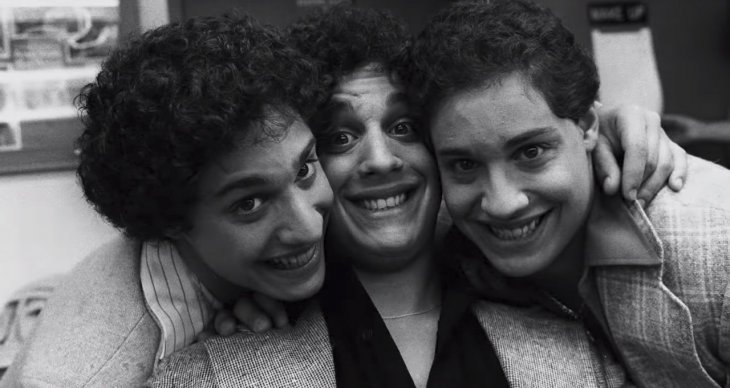 More than it seems
Although the adoption agency was founded in 1916 and had a very good reputation for many years, there were rumors that they had sold babies to a house for single mothers who they also ran. In addition, it was said that they had repeatedly lied to biological and adoptive parents about their children.
When they faced Louise Wise Services, they did not get a satisfactory answer. The agency explained that they preferred to divide the brothers to avoid rivalries among the new families, but the brothers knew that there was much more in the story that the agency was telling them nervously.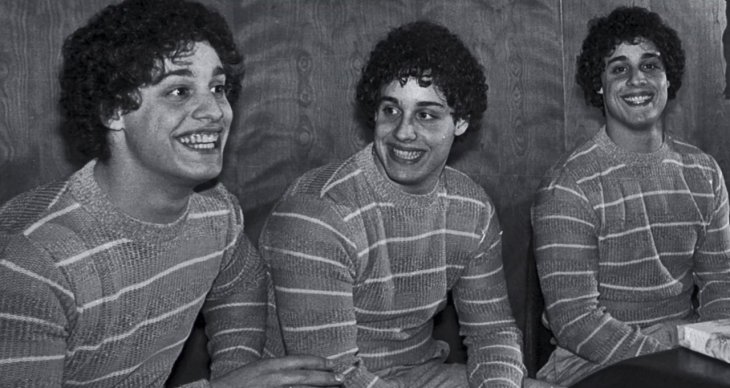 A surprising turn
In something similar to the movies, one of the adoptive parents had left his umbrella and returned to look for it in the agency, upon entering he saw the administrators opening a bottle of champagne and celebrating after the triplets had retired from the place, which generated more doubts.
Robert, Eddy, and David were sure that something strange was happening when they heard about the apparent celebration: They wanted to know what was hiding the agency to deserve a celebration after the vague answers that were given to them. The agency was not good and it knew a lot more than what it was telling them.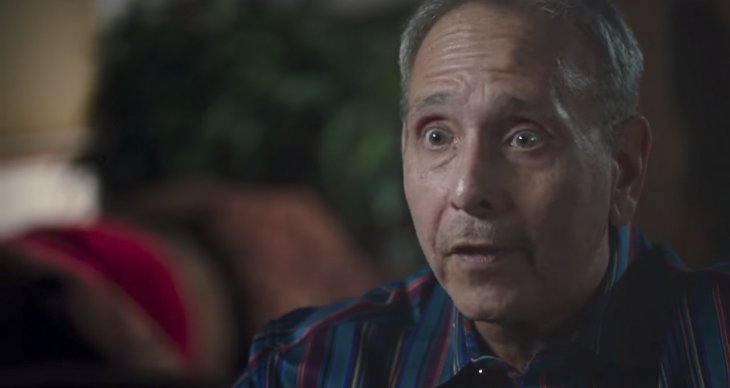 Disturbing details
The triplets quickly discovered that their adoptive parents were never informed that they had siblings. In addition, each of them had shown separation anxiety symptoms when they were young, but that information was not disclosed to their parents before adoption.
The children had very different childhoods that formed them despite their similarities. Robert grew up in a wealthy house with a medical father, while Eddie's father was a teacher and lived in a middle-class home, and David grew up in the working class with a father who owns an immigrant store.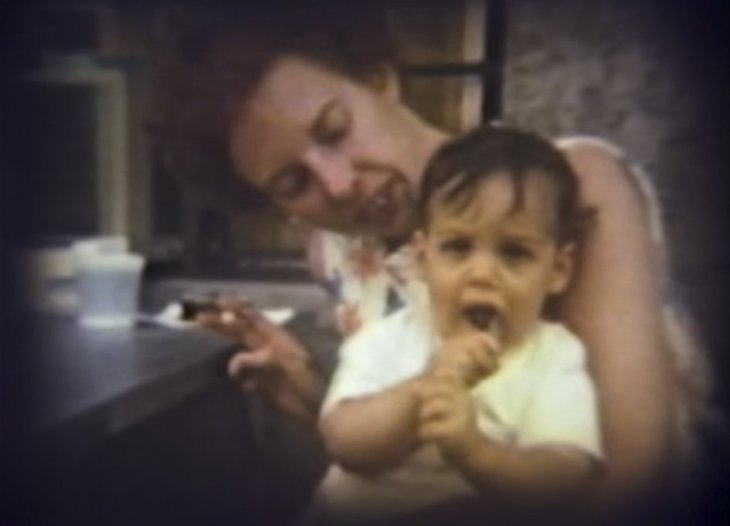 A calculated experiment
When the twins or triplets are separated, the parents are chosen randomly, but in this case, the parents seemed to have selected in a calculated manner that made it seem like a kind of experiment. It was quite clear to them that there was no coincidence in their history.
Lawrence Wright, a writer, and journalist, became involved in the story and discovered evidence of a controversial psychological study that had to determine if the upbringing or nature were the real ones in charge of molding the individuals, and for this, the agency used the orphans as test subjects.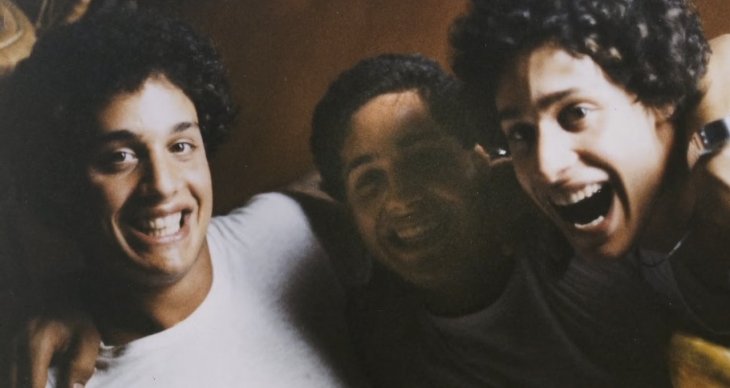 Nature or parenting
The experiment was developed so that the agency could monitor the children as they grew up, recording their growth, maturity, personalities, and other factors that allowed them to determine how the difference in social stratum and parenting affected them, which is totally immoral.
The experiment was the brainchild of Dr. Peter Neubauer, a child psychologist, and psychoanalyst. He was a refugee from the Second World War in Austria and later became the director of the Child Development Center in Manhattan, where he had devised this immoral social experiment.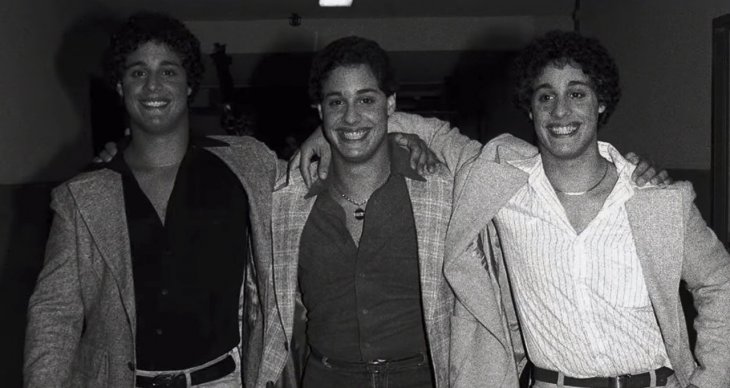 What were the results?
It is very difficult to determine the consequences that the triplets could have when separated in this way. However, many scientists claim that identical siblings have a kind of "imprint" in the womb that often exacerbates separation anxiety problems as they separate.
David's adoptive mother, Claire Kellman, said later that many of the discoveries helped make sense of several memories she had of David. He used to tell everyone he had a brother, whom she began to refer to as David's "imaginary brother".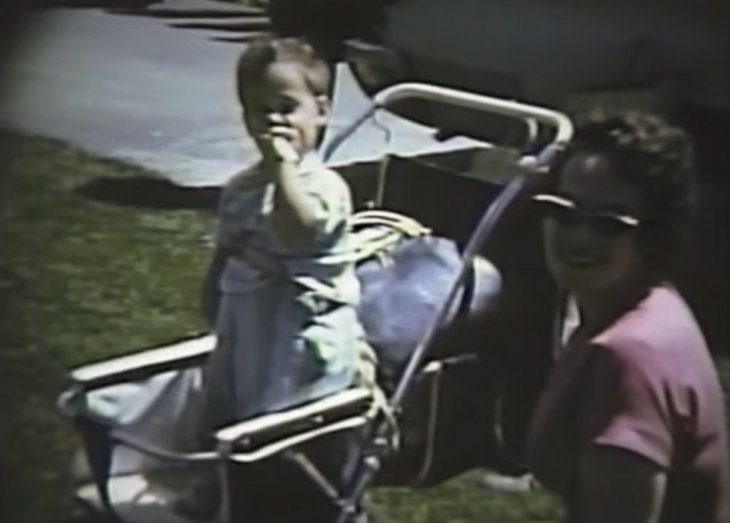 Negative effects
The type of separation anxiety experienced by Robert, Eddy, and David can lead to many disastrous side effects. Some of the negative effects can be social isolation, self-esteem problems, little independence, and the development of many mental health conditions.
It is proven that identical brothers are much happier when they are together. Many of them will feel separation anxiety even after being separated for a few hours, so we cannot imagine how could have been worse in 19 years of being away from each other.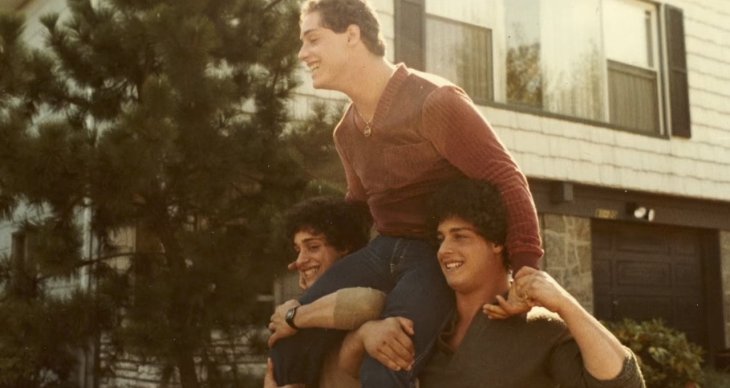 Did you know the story about these triplets? It was a very important event at that time for the United States of America because it helped to reveal a lot of inconsistencies in many other cases of adoption and allowed to discover all the raw industry hidden behind the adoption system and its consequences.