20 Posts That Perfectly Depict Married Life (Spoiler: It's Not Always Romantic)
Love is magic, love is one of the best things you will experiment in your life! But, did you know that love is not just about tender or romantic moments? When you get married and start sharing alll your day with a person funny and weird things start happening and spoiler alert: they are not so romantic as you may think.
20. Marriage is: fighting over silly things.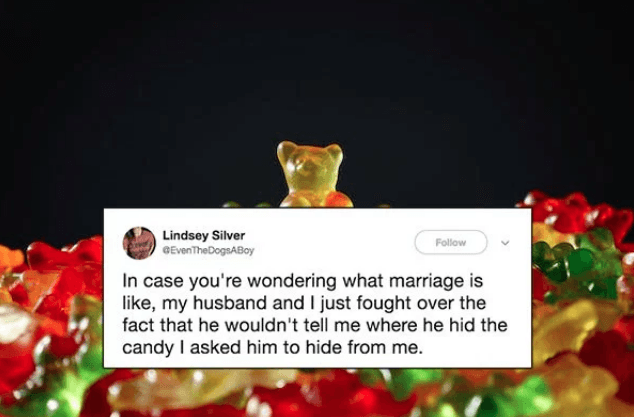 19. At first, you are afraid of your mother when she tells you something like this and then, you are afraid of your wife.

18. And don't forget the constant fights about who is more adult than the other. 

17. Well, every man has his priorities. 

16. And talking about priorities, this man knows his well. 

15. Also, being married is like being with your best friend 24/7. 

14. You know what they say: love is about the little things.

13. There is nothing like feeling so confortable with other person like this. 

12. One of the many good things about marriage is that things like this will happen all the time.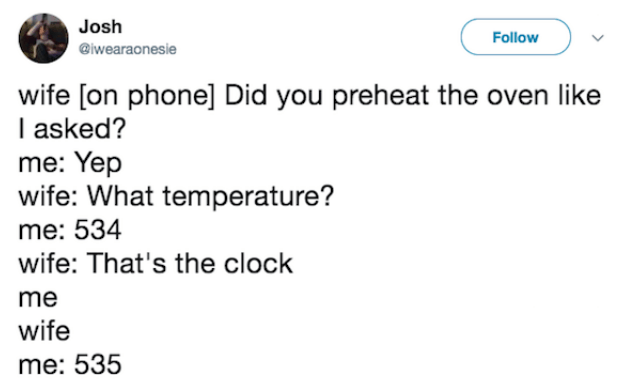 11. The most exciting news a married person can receive.

10. Why this kind of things cause so much trouble? Well, only married people will know. 

9. When you get married you accept the other person with its most weird characteristics!

8. This maybe sums up marriage better than ever before.

7. When you are married you get to know each other so well that you can answer things like this. 

6. This is the kind of things wife do.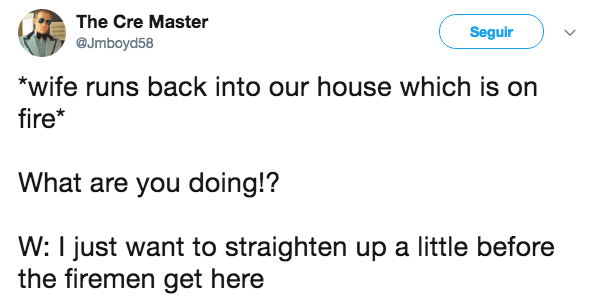 5. Being married is learn to live with each other's flaws.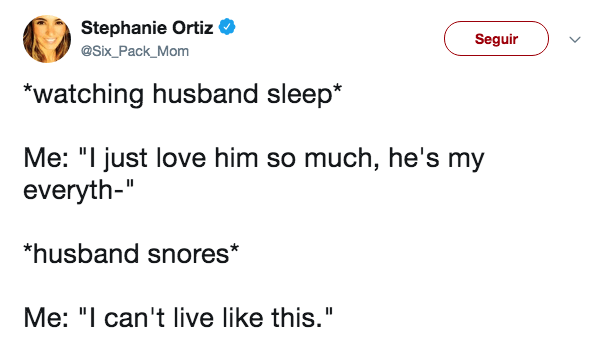 4. Definitely, marriaeg becomes funnier when kids arrive.

3. Every person who is married knows that personal time is valued.

2. Well, it looks like married life is a lot funnier than what people say.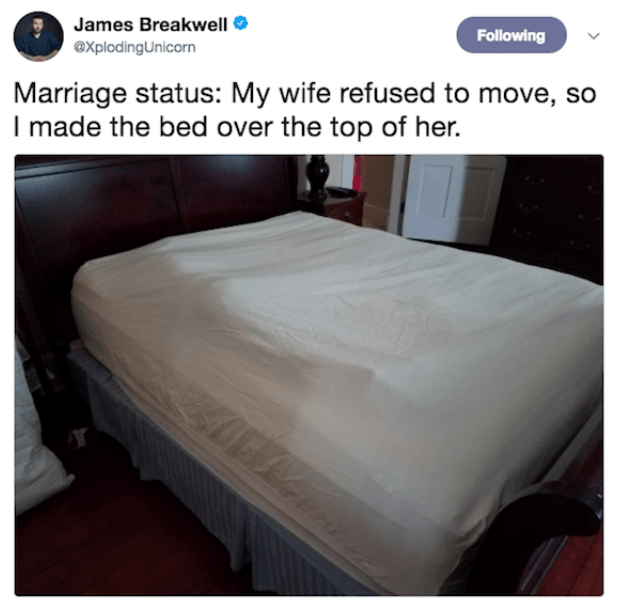 1. You have to complement each other after all!

Some people say that you must be crazy to get married but don't listen to the haters. If you must be crazy, it must be crazy in love for the other person. Being married is just an amazing adventure!