Joanna Gaines Comes Clear Finding Out She IS Pregnant: "I Truly Believed I Was Done"
Author of 'The Magnolia Story,' has been pretty busy since the birth of her baby Crew on June 21st, 2018. Gaines had joked with her husband Chip about having a fifth child but never actually thought it would happen. Giving birth at the age of 40 is a miracle.
Finished in the baby department.
Joanna had a daughter named Emmie eight years ago and honestly thought that that was the last kid she was going to deliver. 'I truly believed I was done. And yet, after eight years, here I am with a newborn in my arms.'
Therefore, finding out they were pregnant was a complete surprise for the happy couple. Luckily, they were excited about the news and said that the timing was wonderful. 'Chip and I made a choice to take some time off this past year because it seemed best for us in that season — even though we knew it would stretch us to stay still. Only a few weeks later I found out I was pregnant.'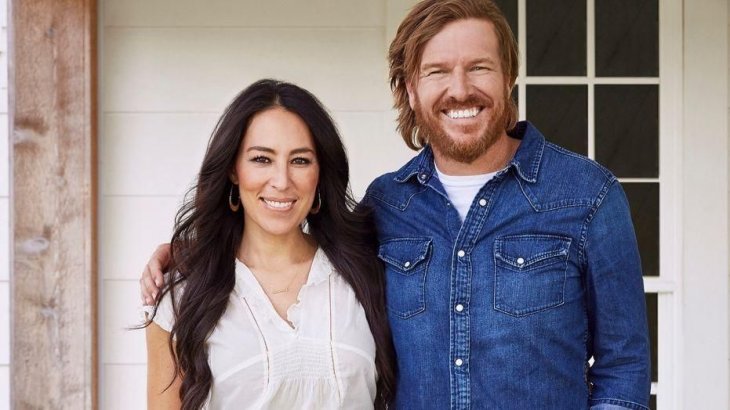 Pregnancy.
After delivering four kids previously, Joanna thought she was done with pregnancies. However, this pregnancy was unlike her previous ones. She was older and it was a lot harder than she imagined, especially because she has so many things on her plate already.
'I am 40, and pregnancy this time was different. I have always really enjoyed being pregnant — I tend to feel my best during those nine months. This time I felt a little more worn out than usual.' It has been proven that having a baby later in life has greater risk factors like preeclampsia.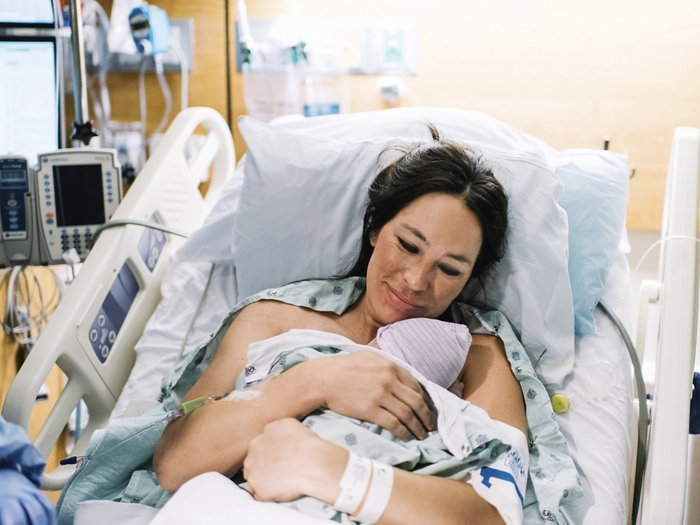 A new baby is a gift.
Despite the worries, their new baby Crew was a sign that the family needed a break from their busy lives and their business. 'It's sweet how, even in the most unpredictable ways, we're given exactly what we need for that exact moment in time.'
'It wasn't something I could have anticipated. But being pregnant and 'forced' to slow down has been a gift.' Joanna faced physical problems this time around but believes that her mind was better prepared for a baby so that's why she made it through seamlessly.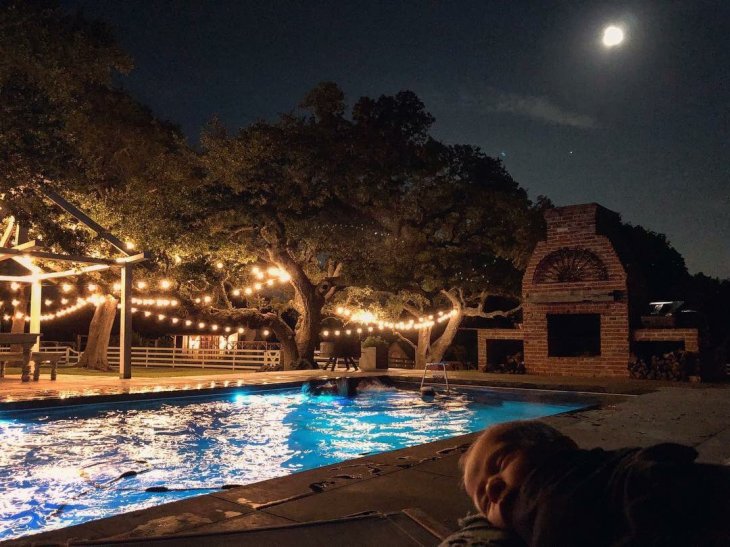 Older and Wiser.
'I don't know if it's because I'm a little older, but this time around I am more comfortable in my own skin, sure that I can do this. Confident that I was made for this very thing in this very season.' Gaines seriously believes that everything happens for a reason.
Sometimes you just have to let things happen instead of fighting against the miracles that are handed to you by the universe. 'I believe that each of us, in every circumstance, has what it takes — that built within the construction of who we are in whatever that moment in time requires.'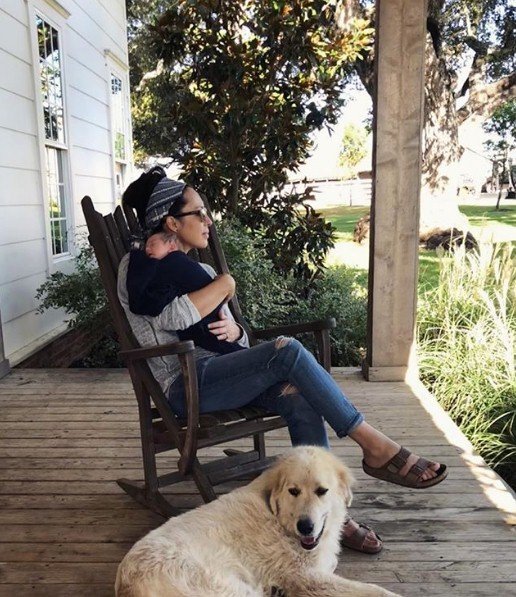 Who is Joanna Gaines?
Joanna, along with her husband Chip, is the co-owner, co-founder and main designer of Magnolia Homes. Furthermore, she starred on HGTV's 'Fixer Upper.' She earned a degree in Communications from Baylor University and landed an internship in New York where she fell in love with design.
In 2003, Gaines opened her own boutique in Waco, Texas where she sold all kinds of things like vases, pillows, candles, rugs and more. All while honing her skills as a designer. Her husband and she made the perfect business team.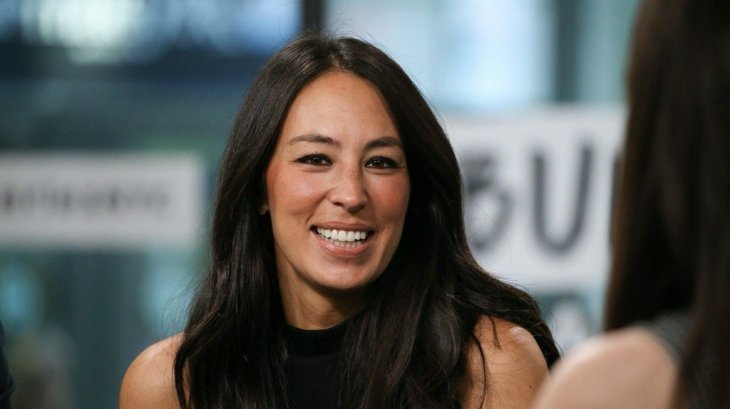 Her vision.
The designer has a way of seeing the potential in everything. She likes making old things seem new despite how damaged or despondent they might appear. Her unique way of turning rooms into functional and beautiful places has given her a stellar reputation.
Her style is all about modest, fresh and durable. Joanna and Chip's construction business, Magnolia Homes, was developed over time after their first two kids were born and they had to close their shop in Waco. They worked together to become better with Chip on the construction side and Joanna handling designs.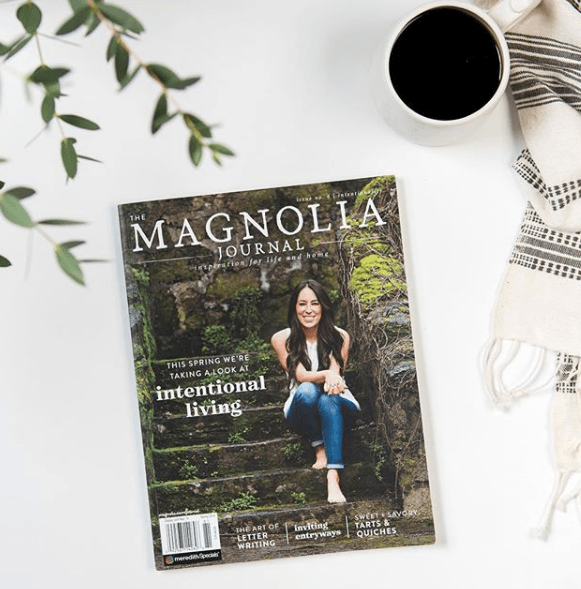 Their business.
The couple remodels and flips homes as part of their company but it has grown so big that's it's now a real estate company, a construction company, a design firm and even a residential subdivision called Magnolia Villas.
As if that wasn't enough, Joanna has a passion for cooking and baking which is why her kitchen designs were always fantastic. Thus, in 2016, they opened a bakery called Silos Baking Co. The shop's specialty is cupcakes. They sell more than 3,500 cupcakes a day.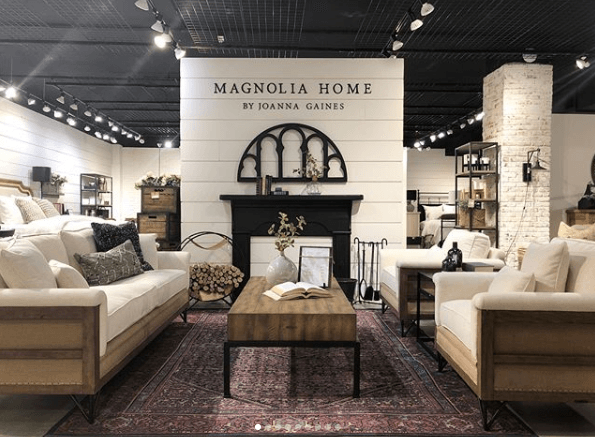 Their family.
Chip fell in love with Joanna at first site after seeing a picture of her on the wall of his father's mechanic shop. They met there a few months later and hit it off immediately. Their kids' names are Drake, Ella Rosa, Duke, Emmie Kay, and Crew.
They live a pretty down-to-earth life despite their success and have raised their kids to be as normal as possible. They don't even own a television at home and don't want their kids to have cell phones until they are of age. They love having a big family and before finding out about their fifth pregnancy, Joanna knew she wanted another baby.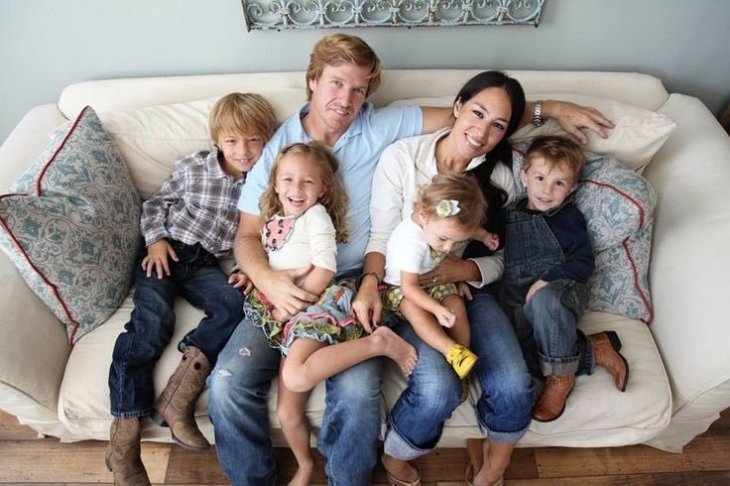 The way the Gaines see the world is remarkable. They grew together and developed as a couple and as business partners through the years. Surely, it wasn't easy to raise a family while creating such a successful enterprise at the same time but this couple makes it look simple. They're quite an inspiration. 'We all will have trials, we all will have miracles, and because of grace, I believe we have it in us to handle both — no matter what that looks like.'