12 Tattoos That Have Heartbreaking Reasons Behind
Tattoos are a mark to have for all your life and that's why you must think a lot before getting one and also they should have a deep meaning. The persons from this list have very meaningful tattoos that will break your heart and they will encourage you to get tattooed something important if you are planning to do it. 
12. This guy got this tattoo one month after her mom's passing and it was about one of the last posts-it she gave to him.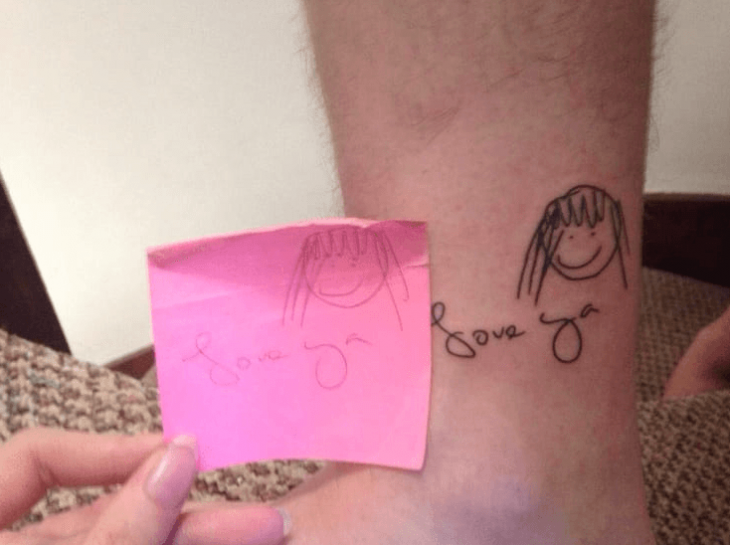 11. Her dad passed away so she got a tattoo to remember him.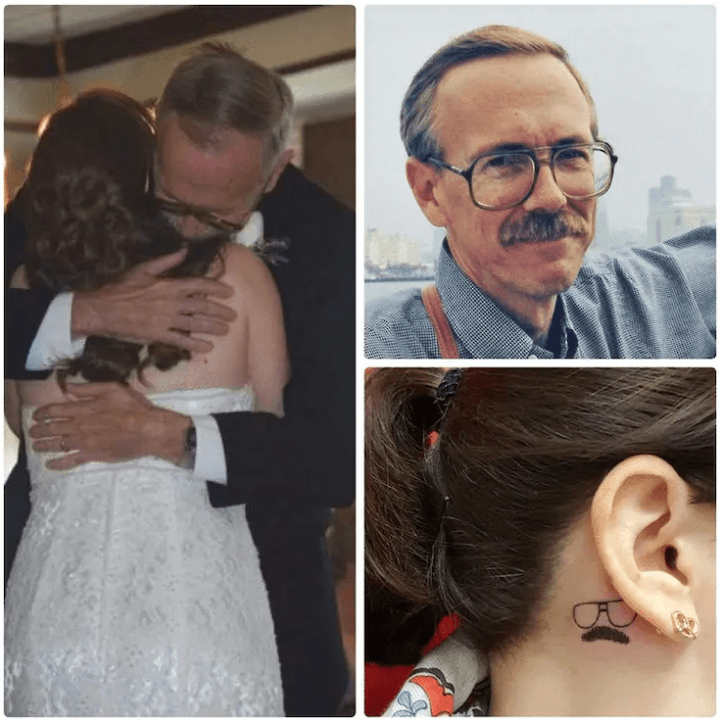 10. This man's son died in a sudden way and he decided to get a tattoo of the waveform of his son's laugh.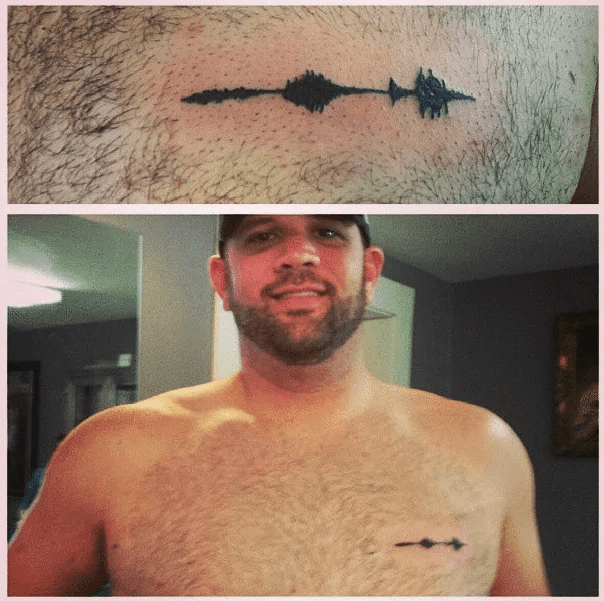 9. She never met her dad because he passed away before she was born but she got a tattoo of one of his unfinished readings to honor him.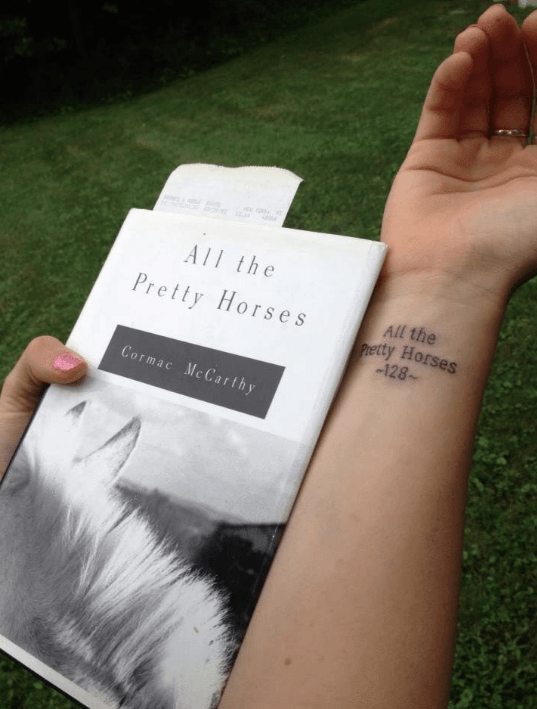 8. He decided to get a tattoo of his father's handprint to feel him always "patting" his back.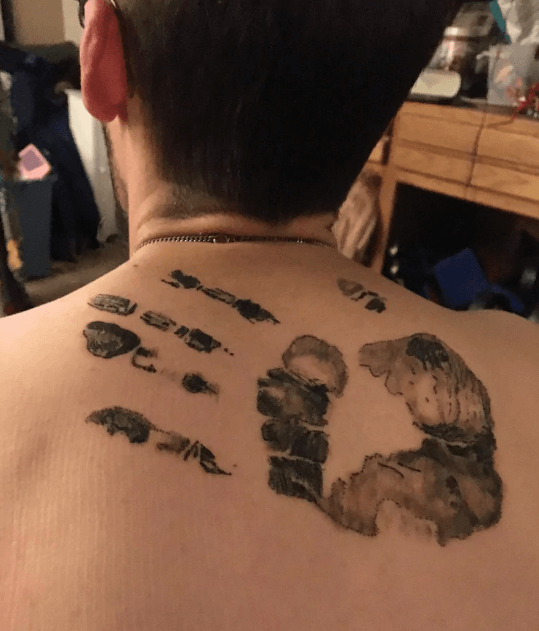 7. This man got this tattoo which symbolizes the relationship with his brother who passed away. They always played with Legos.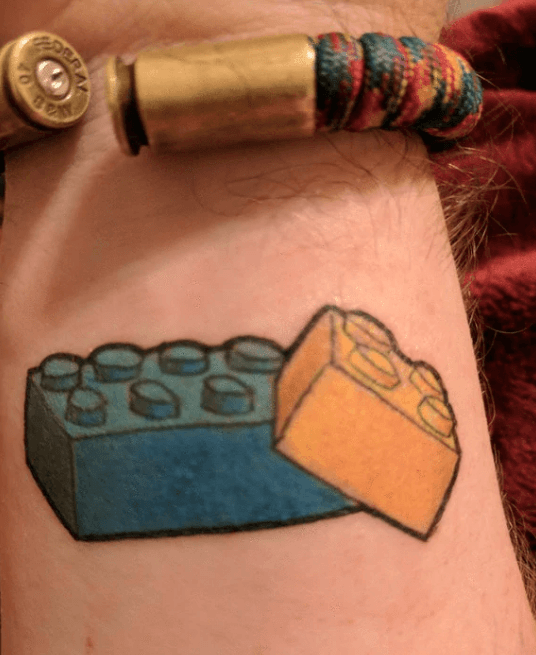 6. This guy got a tattoo about the house he grew up in and that was lost due to a fire.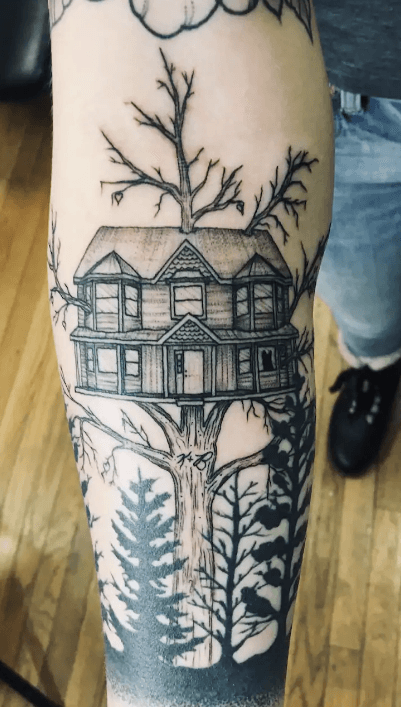 5. This person was addicted to heroin for 12 years and when he dropped it, he started getting a tally every year clear.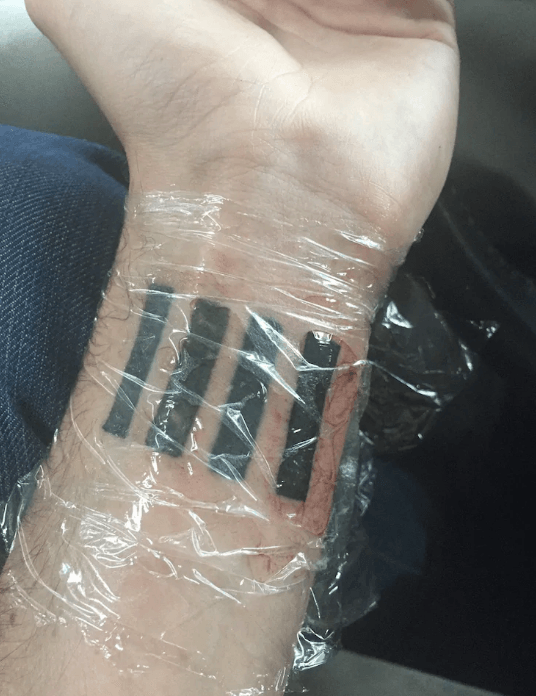 4. This man got a tattoo of a sign that his father left on one of his yearbooks. A beautiful message to remember everyday.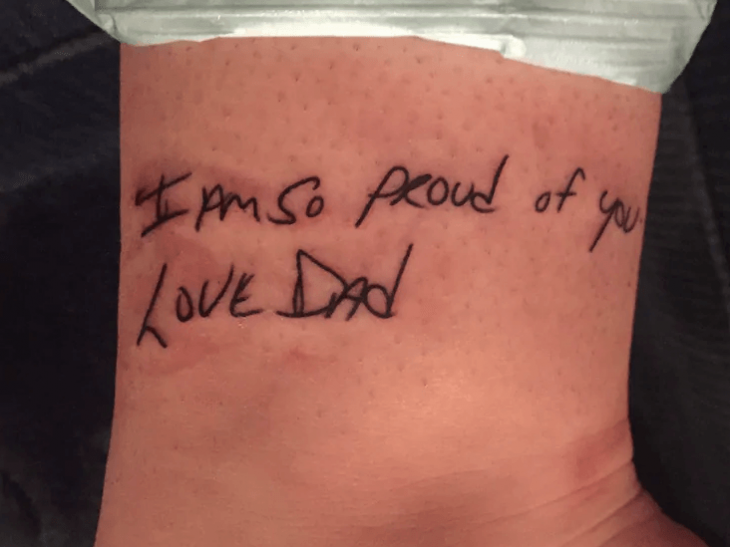 3. He got this tattoo because of his friend.  He had the dream of becoming a race car driver but he died in an accident.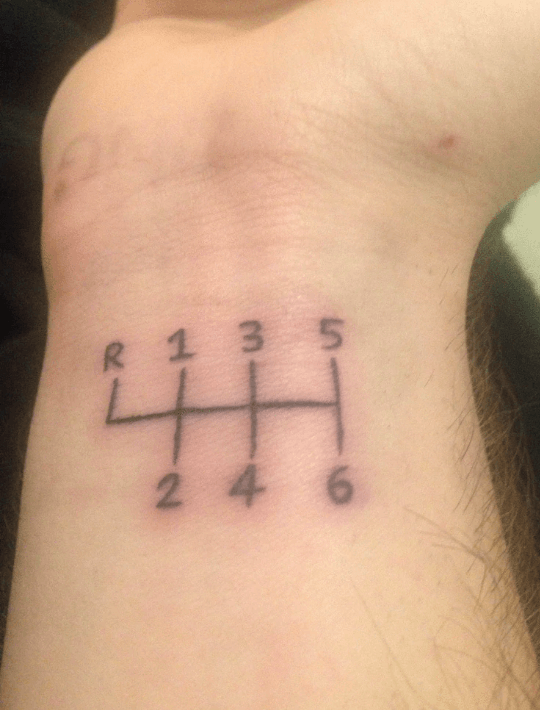 2. This girl was very close to her best friend and they lived a lot of things together. Sadly, she committed suicide one day and this girl decided to get this tattoo to remember her.
1. The story behind this tattoo is amazing and really moving. Tattooers would love to do something like this.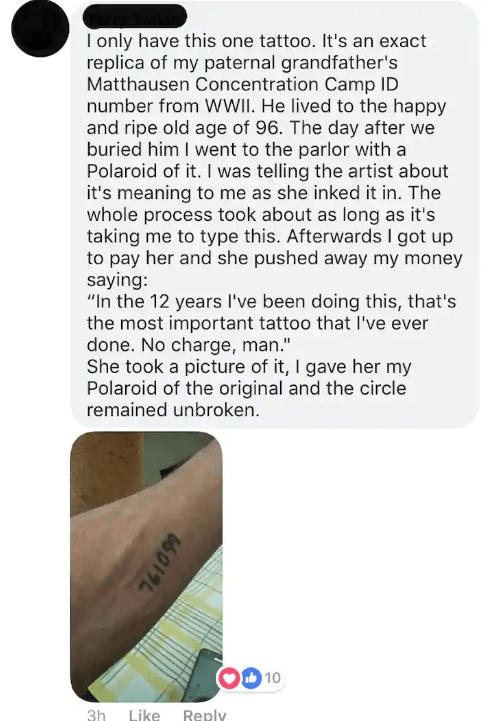 There are many people that criticize tattoos but there are no reasons for doing that. This list is a proof of how important and sentimental tattoos can be and they are a great way of remembering something touching and relevant.