17 Times Men Tried To Prove They Can Handle Everything And It Turned Out Hilarious
 We think women are complicated, but sometimes men aren't easy to read either, here we got a bunch of times where we can't tell what these guys were thinking at all. They want to be problem solvers, but they could end up being in really awkward situations.  
1. All those years of playing Tetris finally paid off, that was a puzzle, and people thought that playing video games did not have its advantages.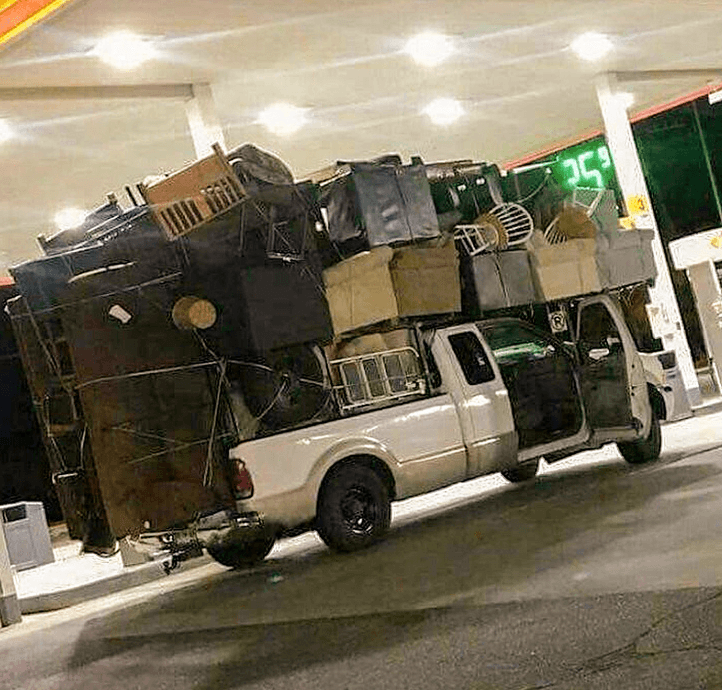 2. "Don't worry, I got this. You, guys, just hold the stairs," said a guy before rushing to his death for changing a light bulb.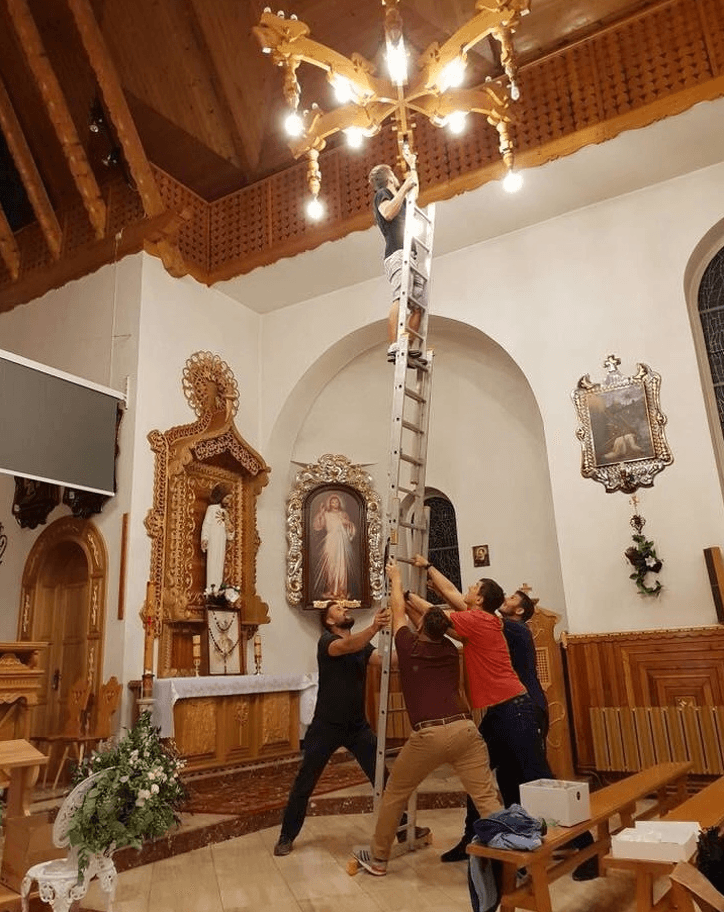 3. Funny thing, the word "safety" is written with big red letters on that sign. 'Do not do what you preach' taken to the extreme.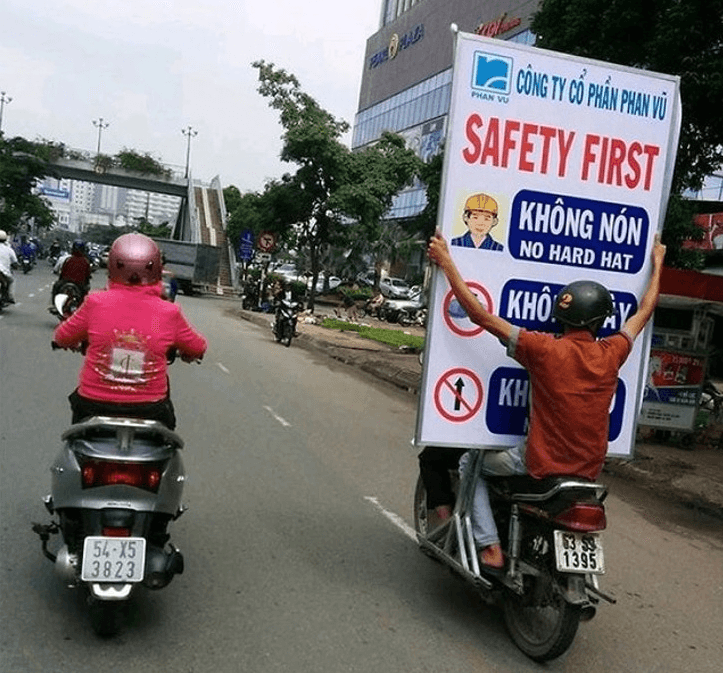 4. Do you have a nightstand that is too short for your bed? Well, just drill it to the wall. This is a practical man who sees no problems, sees solutions.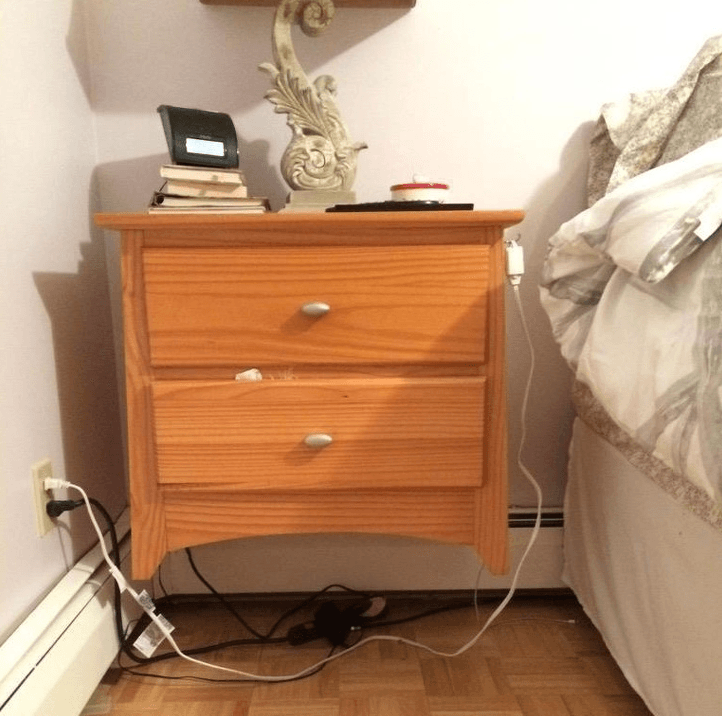 5. When you got to work, you just got to find the way. No helmet of security? No problem, I see there a bucket.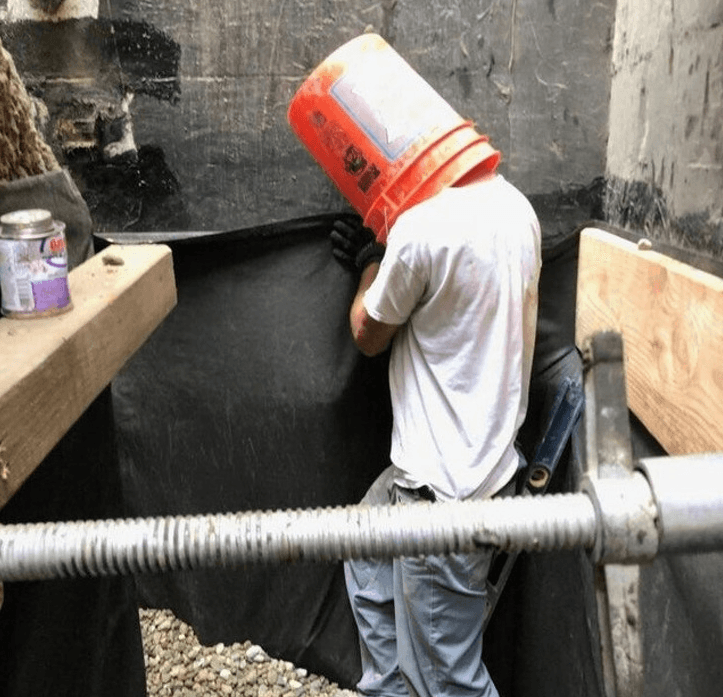 6. Definitely, don't want to be in a traffic jam behind that guy. I do not think he left anything in that move.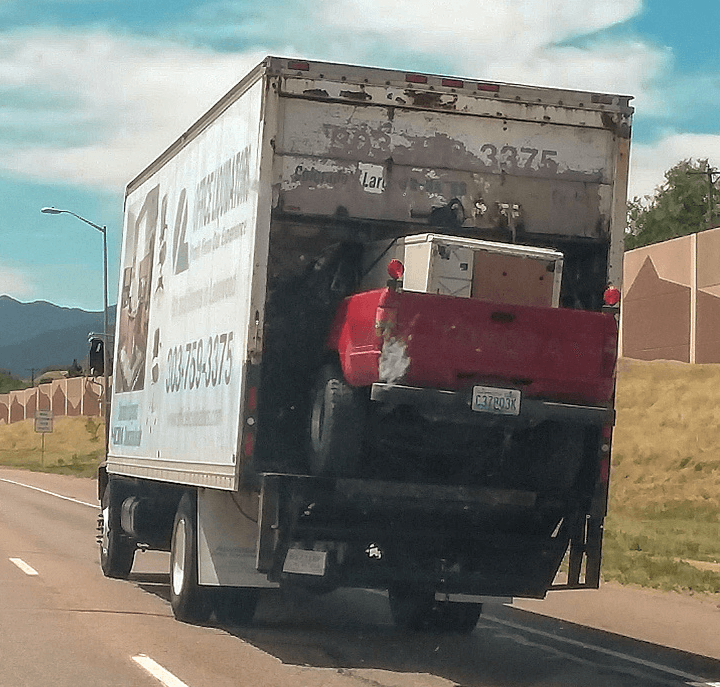 7. Is this fearless or plain stupid? We really can't tell. It is a strange relationship that men have with stairs.  Will it be the rush of adrenaline?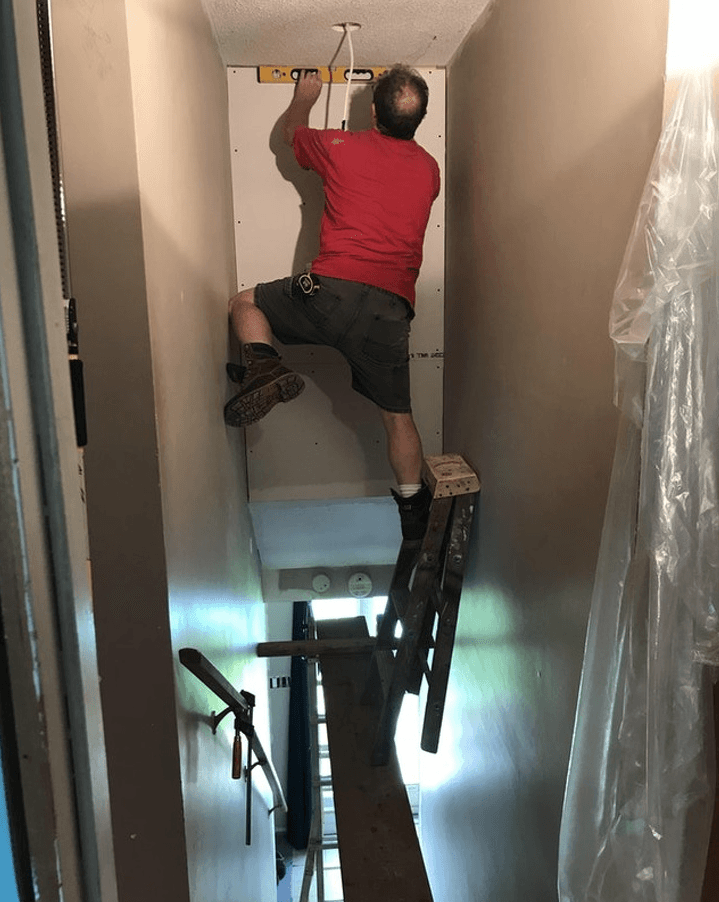 8. This is what happens when you operate heavy machinery in the sun all day. You don't think straight. Maybe it's time to take a break.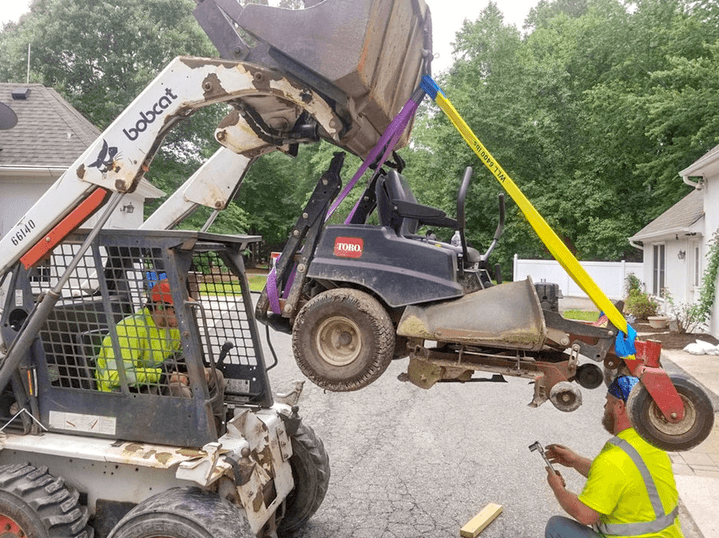 9. Why do you need safety goggles? Just close your eyes real tight. Surely nothing will happen as severe as, don't know, lose an eye.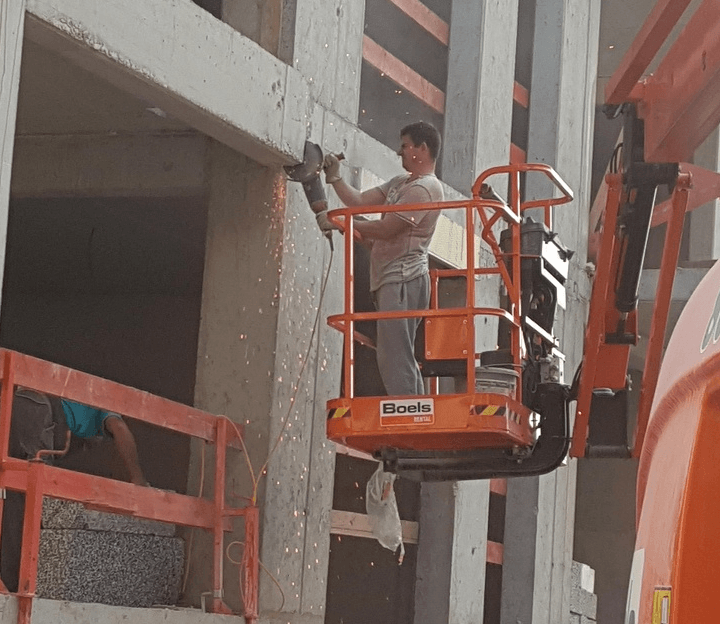 10. This is how the "Cirque Du Soleil" artists do their gardening. Everyday life can be annoying for some. They have to find a way to make it a challenge.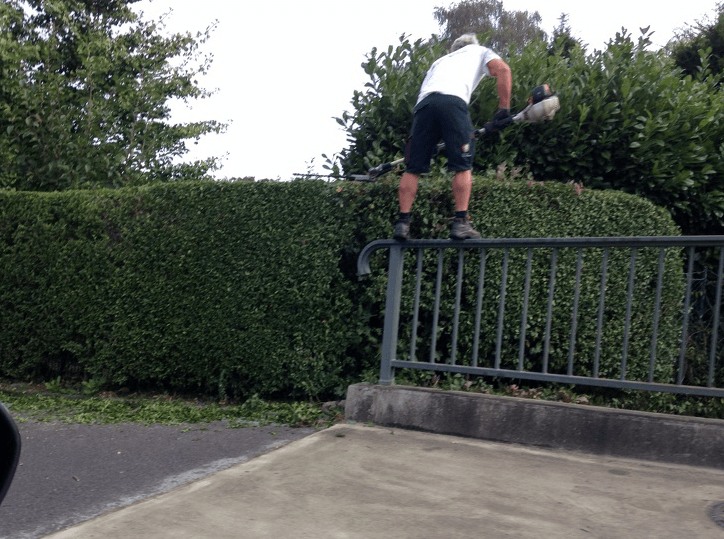 11. It's good to know that your toes are going to be safe, at least. Apparently, it is a decision based on protection; it has nothing to do with style.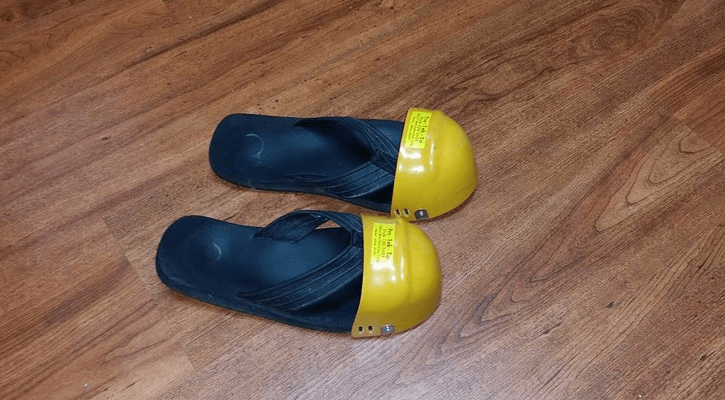 12. This is what I call "Express and economical floor repair"… Don't judge. The important thing here is that now the floor is repaired.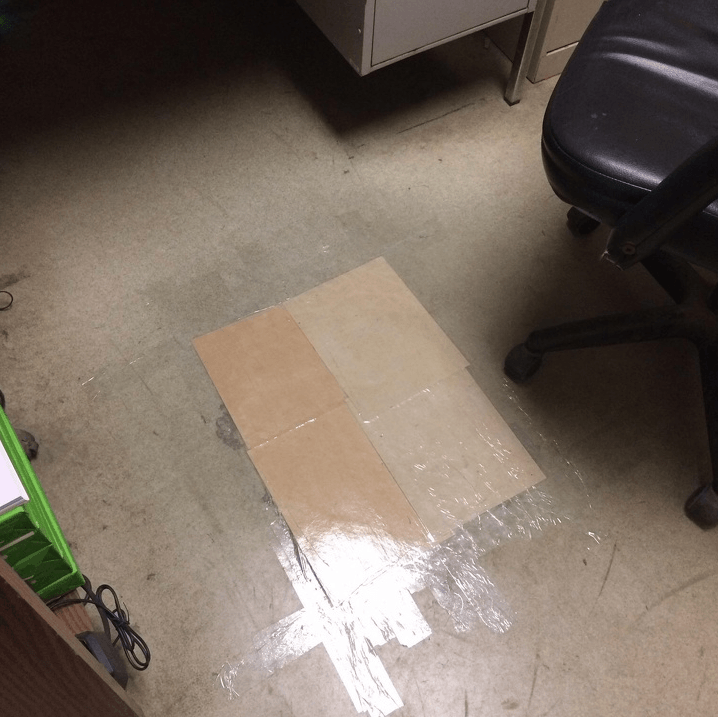 13. I imagine these guys got a fantastic relationship, level of trust 1000. I hope the guy on the right does not discover that his friend flirts with his girl.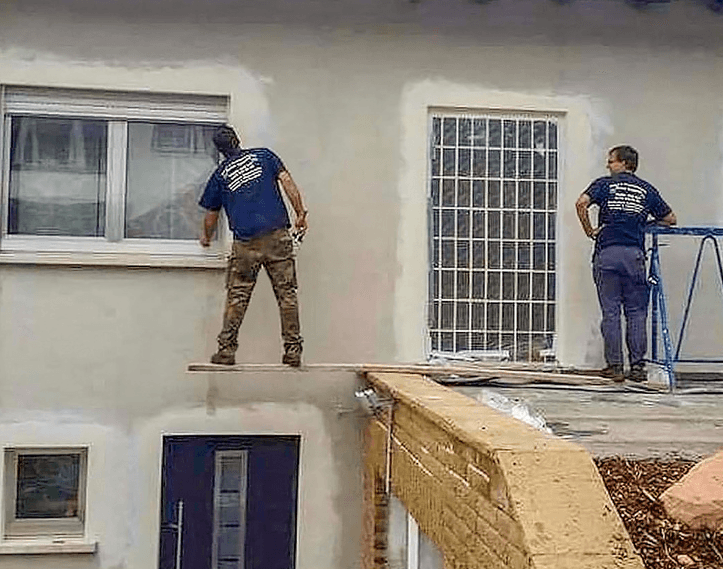 14. Well, always mention about thinking outside of the box, but what about "inside the box"? He really wanted to weld that.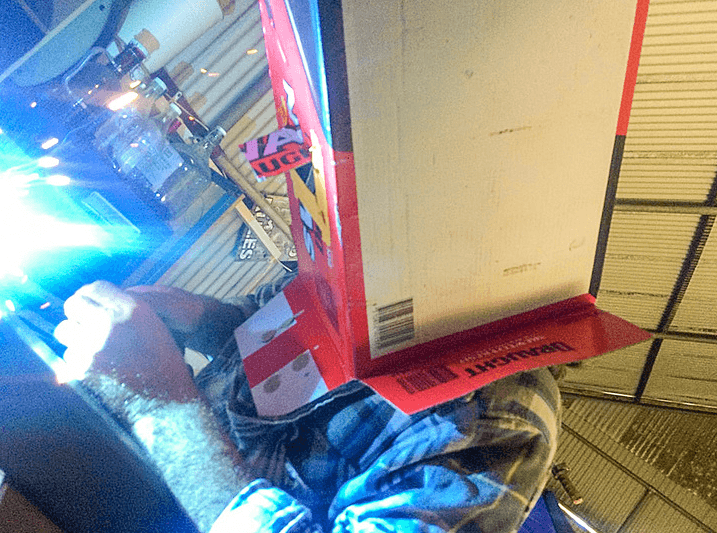 15. By the looks, we have a dentist on duty here. But if that is how he transports his implements, you may have to ask for an appointment with another dentist.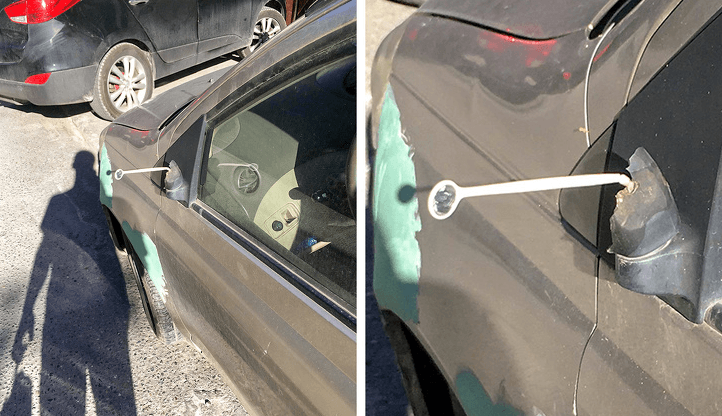 16. No more chasing goats for this fellow. It may seem stupid, but it's really brilliant, maybe he does not have the energy to go chasing goats out there.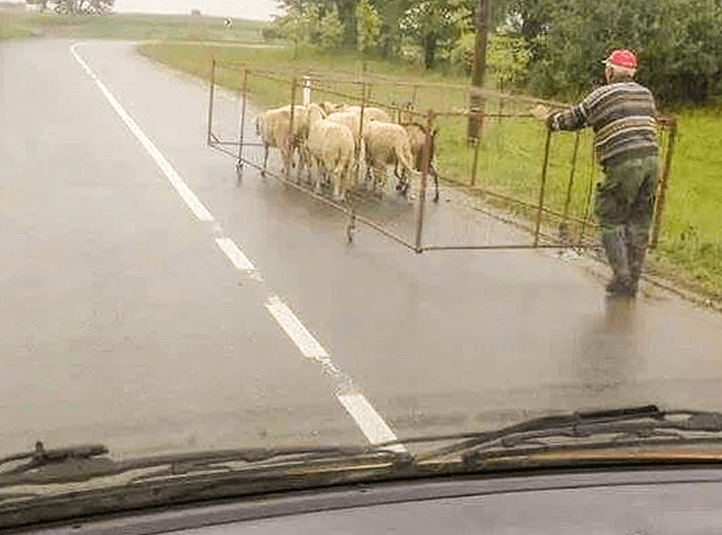 17. You want your dog to be quiet while you are grooming it? Buy a bag and cut some holes. Your pet will be confused and very calm.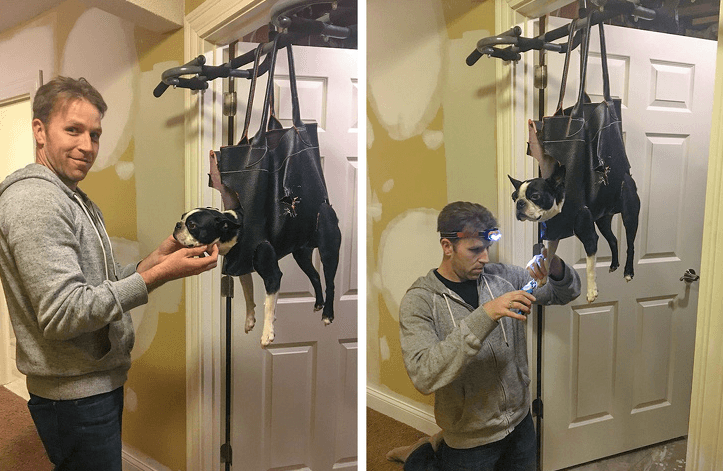 Bonus: Sometimes a 50-inch screen just doesn't do it, you got to go "HUGEEE" or go home. Mario Kart was taken to the next level.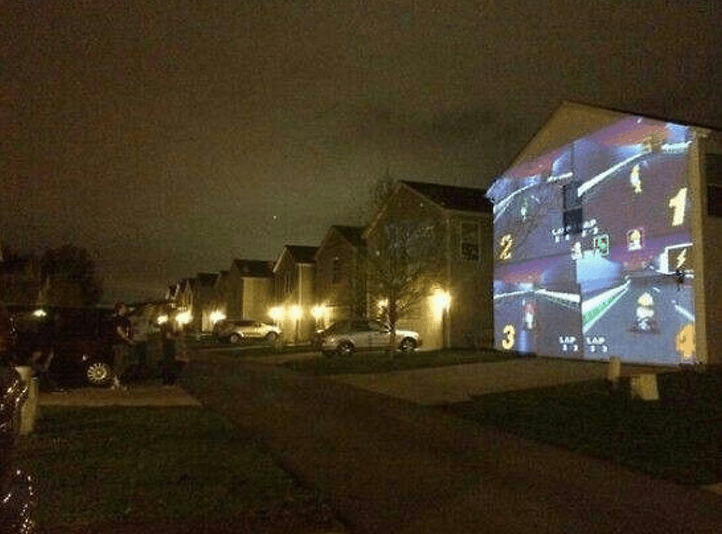 Men are really something. We got the feeling that we know them and then they do some crazy stuff that leaves us with our jaws wide open. We don't know if they got a death wish or are not aware of the risks while they are doing stuff.