Truth About All Lovers Of Princess Diana: Who Were They?
Princess Diana was one of the most beloved Royals of all time. Her life after marrying Prince Charles was subject of speculation for the masses. There was even more interest in her after she divorced the British Royal. Here is the true story about Diana's lovers besides Prince Charles.
Barry Mannakee
Charles and Diana got married when she was just 20 years old and even back then it must have been hard to leave her life behind and enter into a world of rules and strict regulations. So Diana found real solace in her bodyguard, Barry. He was 14 years older than the Princess and married.
But he became like a father figure for Diana and she would constantly go to him when her marriage was too hard. He was her best friend and confidant. 'He was the greatest fellow I've ever had. I was always waiting around trying to see him. Um, I just, you know, wore my heart on my sleeve. I was only happy when he was around.'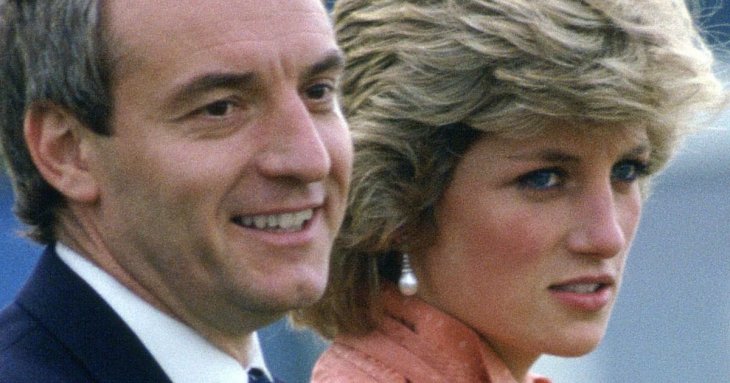 She loved him so much that in 1991, she told her friend that she was willing and ready to leave everything behind and follow him wherever he would go. The only thing that stopped her was the fact that the Crown would have never let her take her children with her. But later, she admitted to having been open to that sacrifice.
Apparently, one of Charles' security officers once saw the pair in a passionate clinch, Diana never admitted to having relations with Barry. Sadly, Mannakee passed away in a car crash a year later when he changed from royal to diplomatic protection. Diana even suggested that the accident was planned by the secret service.
James Hewitt
Hewitt was one of the only lovers that Diana talked about honestly. James was the Princess' horse riding teacher. He was also very attractive and charismatic, which was the opposite of Prince Charles. But he was also cunning and learned quickly that Diana was unhappy with her marriage and needed someone.
Hewitt and Diana became lovers right around the time Prince Charles was first suspected of having a romantic relationship with Camilla Parker-Bowles, who later became his wife. However, James was a known player so he knew how to enamor a woman like Diana.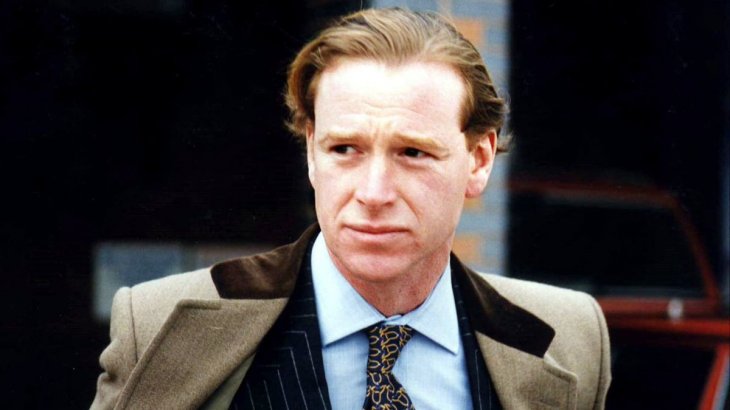 According to the horse riding teacher, the Princess grew to demand too much attention from him. She was suspicious of his actions and sent tons of love letters, not to mention, called him constantly. Hewitt tried to sell some of those letters to expose their encounters but they were stolen.
In 1994, he released a book about their affair and it was a betrayal to Diana. People really hate James Hewitt as part of Diana's life because he became the pathetic person that wanted to gained fame and fortune from the lonely Princess.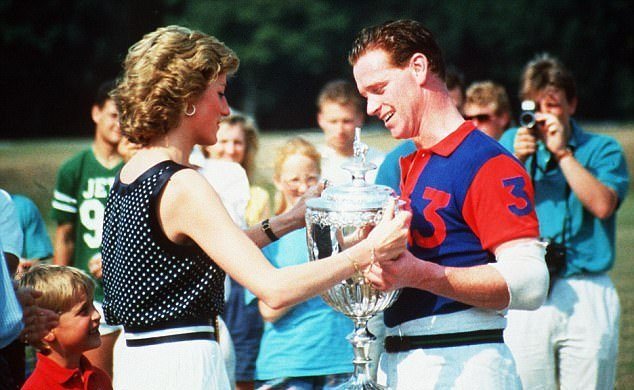 James Gilbey
Apparently, Diana met Gilbey two years before meeting Prince Charles but they stopped their romance and remained close friends. In 1992, a journalist found a recording from a call Diana made to James complaining about her marriage. Gibley calls Diana by the nickname 'Squiggy' and tells her he loves her.
The Princess said that her marriage was torture and referred to Charles as 'nibs.' Other intimate details were included when a transcript of the conversation was released and it became a huge scandal known as 'Squiggy-gate.' But Gilbey, unlike Hewitt, never tried to get money from Diana. He gave only one interview to Andrew Morton detailing her unhappy marriage.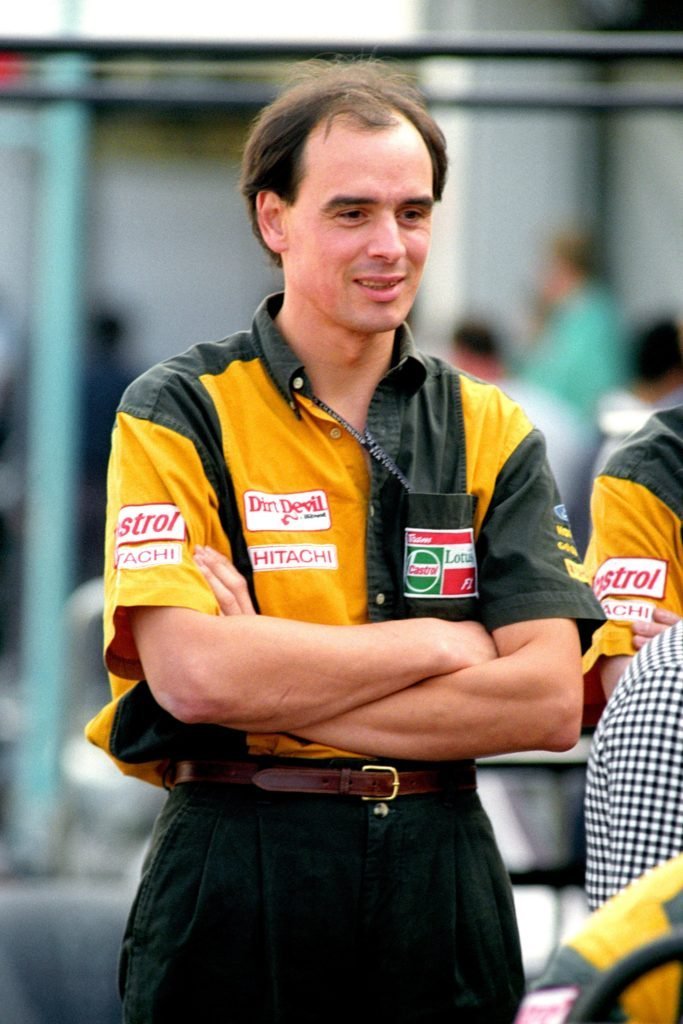 Dr. Hasnat Khan.
Princess Diana nicknamed him 'Mr. Wonderful.' This man is considered the Princess' true love. They met in the Royal Hospital in Brompton, where Diana would sit with patients as part of her community work. The Royal Butler, Paul Burrell revealed that they would sneak Khan out of the palace in the trunk of limos.
'Once when we were out at a pub, Diana wanted to order the drinks because it was something she'd never had the chance to do before.' They were so in love and Diana wanted to leave with him to Pakistan. However, one of his relatives stated that though Khan loved her a lot, he was tired because Diana wanted to go public.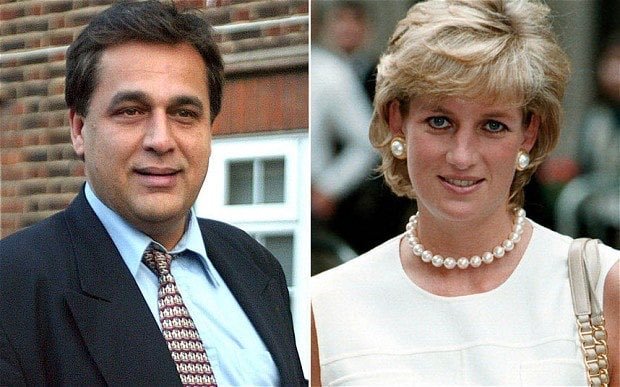 Hasnat didn't want to go public and Diana became more demanding and gave him an ultimatum; they would either go public or their relationship would end. We know that he didn't relent to Diana's wishes. Their relationship is portrayed in the movie 'Diana' with Naomi Watts.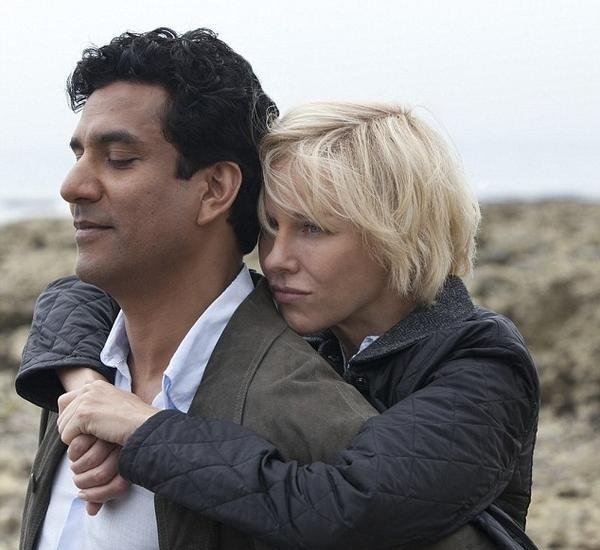 Dodi Al-Fayed
When Diana's divorce was finalized, she had one last lover. She was still saddened by her separation with Hasnat Khan. Dodi was the son of the Egyptian billionaire Mohamed Al-Fayed and it was speculated that the Princess only dated him to make Khan jealous.
However, Dodi was completely smitten with Diana. Photos of Diana with her children on Dodi's family's yacht caused a stir in the British media when they went public. Sadly, their relationship was short-lived after that vacation because they died in a car crash in Paris two months later.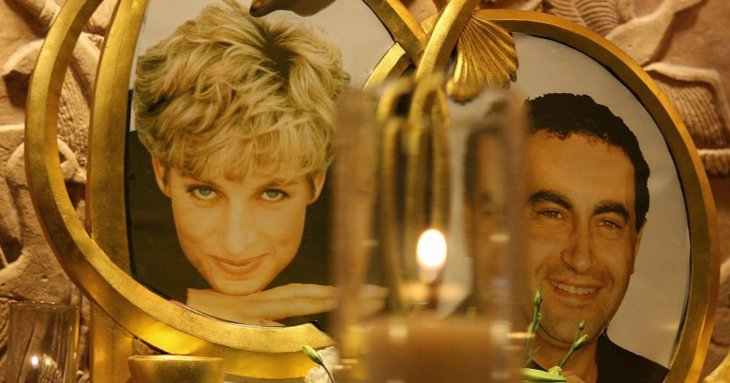 Dodi's father was sure that their accident had been planned by the British Intelligence, MI6. It's seemed that for years, the most beloved Princess was only looking to find love and comfort for herself despite being loved by everyone else. Her life must have been incredibly lonely despite the smile she showed the world.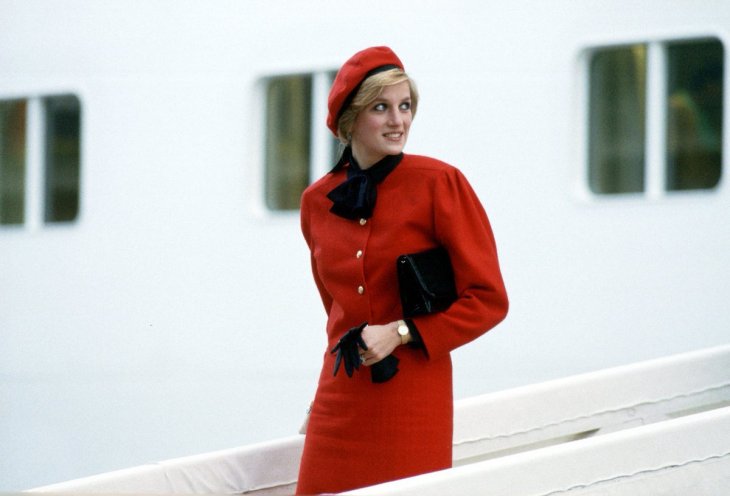 It's very sad to think that all this time, Diana was only happy for very few moments and she might have even suffered from depression. Everyone loved her from the outside but no one, but those close to her, knew her real struggles. It's even sadder that she lost her life so abruptly at such a young age.