Marcia Gay Harden allows 14-year-old son to do her makeup
Things are very different nowadays than years before. 40 years before we would have thought that seeing a man being an expert on makeup would be something impossible, but now, of course, is something pretty accepted.
Marcia Gay Harden is an actress recognized for her roles in movies like Mystic River and Pollock. She even has won some Oscars and it is a very popular artist on the medium. According to Amo Mama, she has three kids and one of them, Hudson Scheel, is an emergent makeup artist.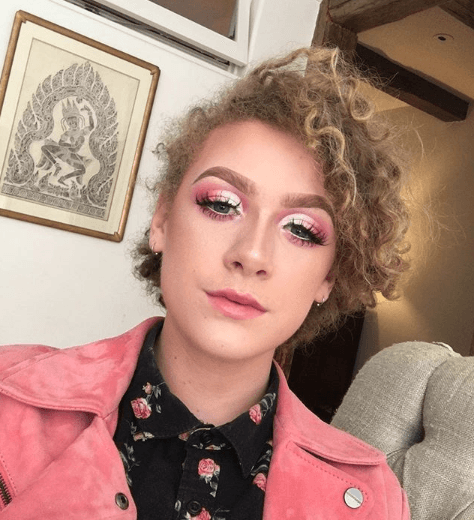 In a recent YouTube post, the teenager showed off his skills in a makeup tutorial and his mother was the model. The results are something to behold. Hudson Scheel has 14 years old and he already has done his mother's makeup several times.
He is not so known yet but that shows that he wants to be recognized for his talent and not for being the son of someone famous. During the ten minutes and 46 seconds long video, Scheel demonstrates some impressive knowledge.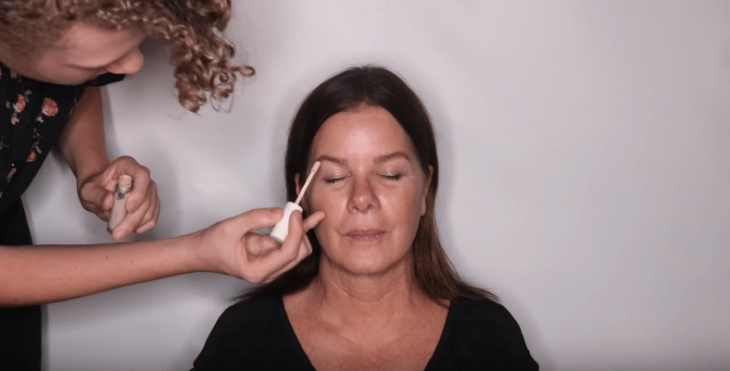 This boy doesn't only has an Instagram account where he shows his amazing styles but he also has a YouTube channel where he uploads makeup tutorials and fun challenges. He even made a video of him doing his sister's makeup.
Everyone is impressed by Hudson's talent at the point that UsWeekly made a note about this boy's talent. He keeps working on what he likes and his effort is very remarkable, he keeps earning more and more followers every week.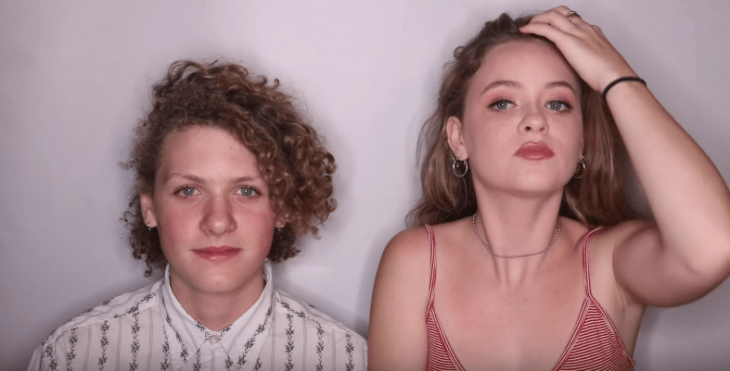 The good news for his mom is that probably she won't have to spend more money on somebody else to do her makeup because her son will be willing to glamming her up. He even made a video where you can see how he does an 80's makeup.
Doing makeup on a mature skin is something complicated, is like a test for makeup artist where they will show how good they are on the topic. But this was a challenge that Hudson dominated very well.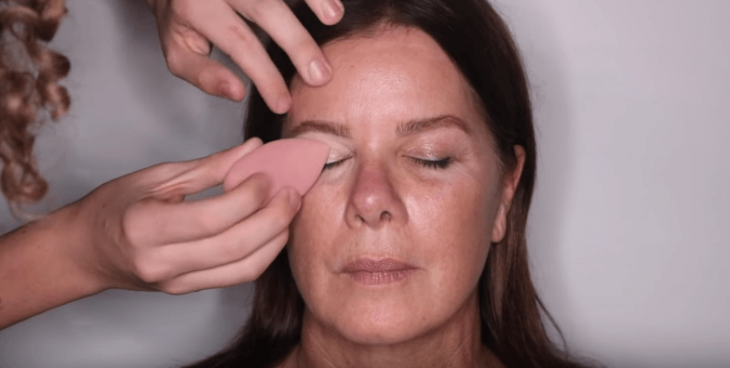 In the video, he starts very excitedly about being there with his mom and you can see Marcia looking natural and without any trace of makeup. He starts by doing the eyes and the eyebrows and Marcia reacts a little surprised.
'Why don't you start with a foundation?', someone should have to tell Marcia that his son was the expert there so that she had no need of worrying about nothing. He then explains to her that it is better to start with the eyes and eyebrows because he was going to use dark pigments and if it falls on her cheeks the foundation would look bad.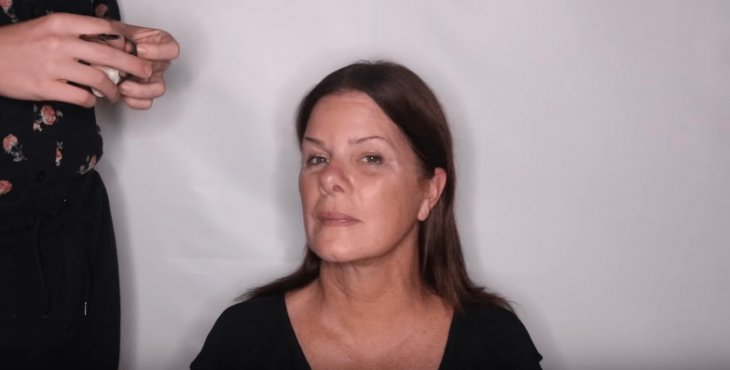 His tips included lining someone else's waterline, bronzing a foundation that was a little too light, and successfully baking a face. The teenager suffered a setback when they realized Harden's foundation was a few shades too light for her skin.
"It was so much fun until it wasn't. Over the summer my mom had gotten a tan," the teenager revealed. Later he explained: 'Over the summer my mom got a tan, we had to use an older lighter shade of foundation. Though the shade was too light, we were able to over-bronze and correct the lightness.'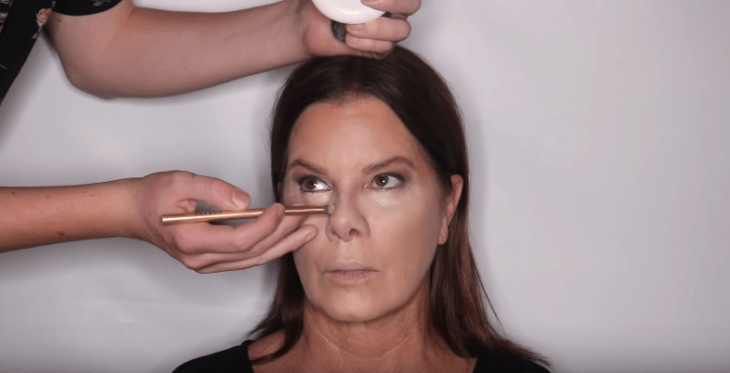 During the video, he knew how to deal with all the inconveniences."So I found myself scrambling in the middle of the video trying to blend a new foundation that would match her skin tone. Thank God for bronzer!"
Throughout the clip, Harden asked some questions about the procedure and some observations like "This is such a good way to get me to buy you more makeup…"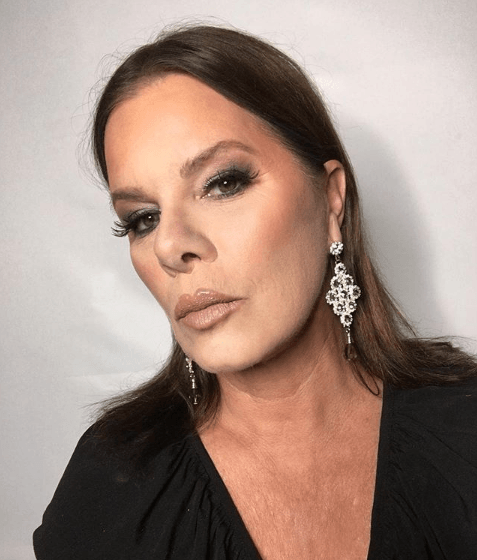 Hudson looks like a really nice guy and he is very kind with his followers, he started saying: 'My mom and I had so much fun filming this and will be doing more videos together in the future. This is a longer video and I hope you guys enjoyed it.' 
Also, he received a lot of comments from his followers where they cheered him up to continue experimenting with makeup. Hudson also advised that to avoid this you should carry darker shades during the summertime to compensate for that tan.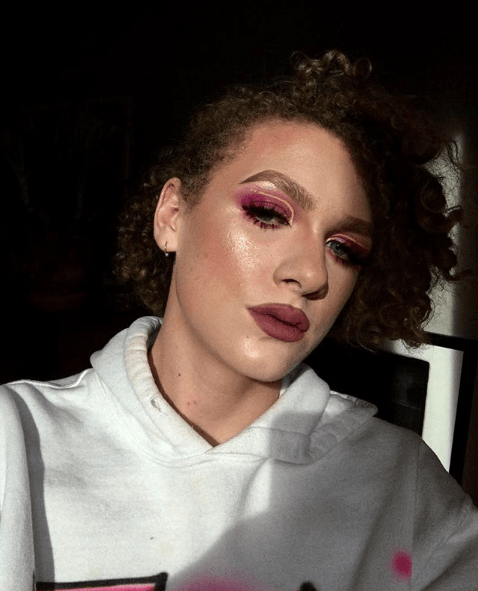 The video is full of comments supporting him and giving him pieces of advice too. He explained in some interviews that he was inspired by 'RuPaul's Drag Race' to start his career on the makeup field. He tries to upload content on his social networks every 2 or 3 days to keep his followers entertained.
His mother couldn't help but share how proud she was of her son. She revealed that she encouraged "him to be true to himself and find his own voice." The actress added that he was also a hard worker who took what he did seriously but made sure to always have a lot of fun.