Airport Moments That Are Hard To Believe In
Airports are very interesting places. If you have been in one, you must know that sometimes it can be an uncomfortable place due to all the time you have to stay there, and also due to jet lag. For that reason, there are moments when you can see some weird things over there, and this list is full of moments like those.
1. Everyone knows it: guns aren't allowed on airports. It looks like Woody didn't know about this important rule but how could he know it? He is just a toy.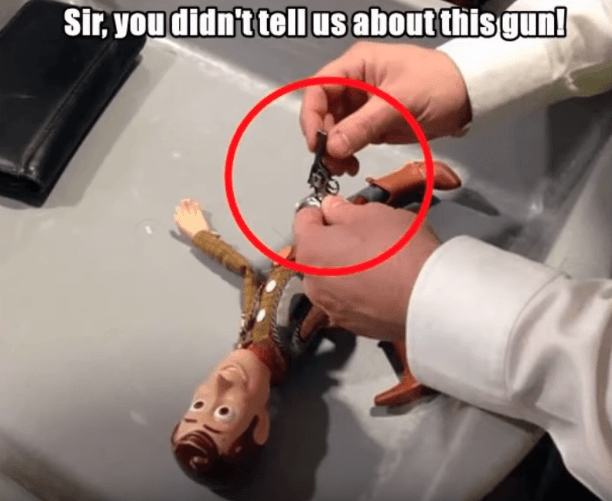 2. The first thing that comes to our minds when we see this picture is the Tetris game. This looks more like a piece of modern art than an actual luggage rack.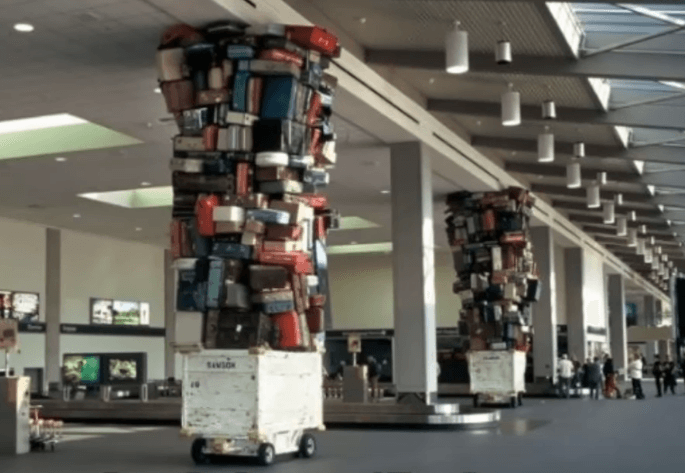 3. Have you ever lost your luggage? That's one of the most annoying things. Well, this man invented the ultimate solution for it. He won't lose his luggage again.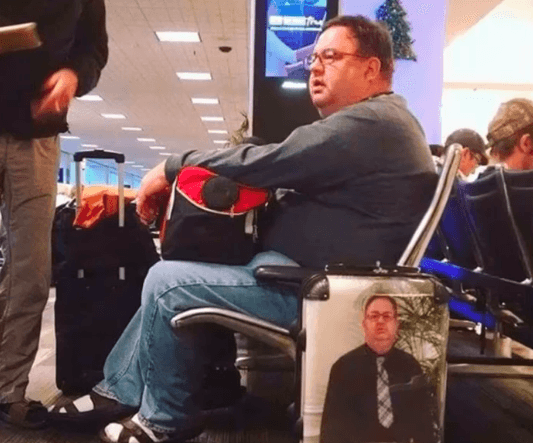 4. Look at this cute dog waiting in the airport. It's is funny to see how he may be waiting for his stick, his only possession.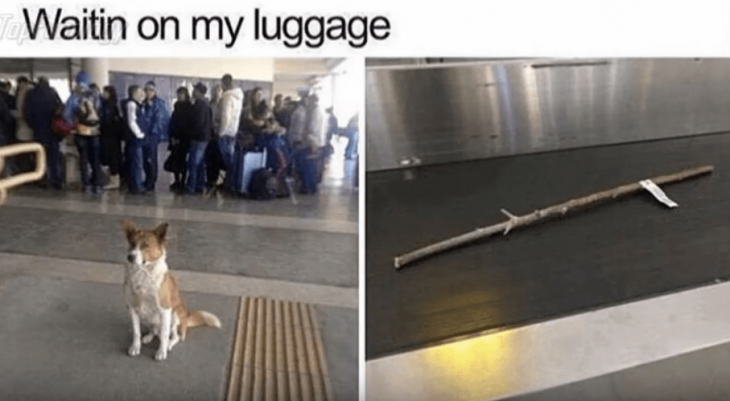 5. Airport checks are very annoying, you have taken off your jewelry, accessories, etc. But this man wasn't willing to take his belt off.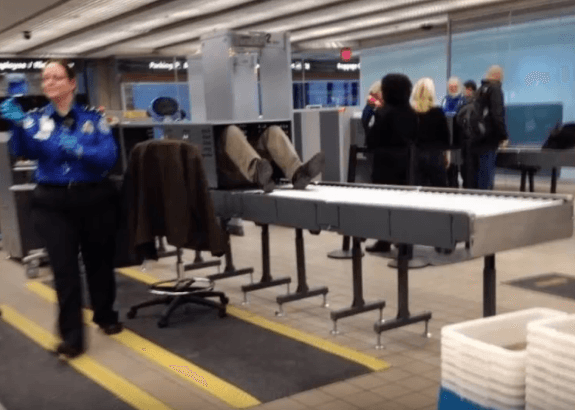 6. Look at this baby! His mother took the "place all belongings on the tray" too seriously. Well, better safe than sorry, babies can be dangerous sometimes.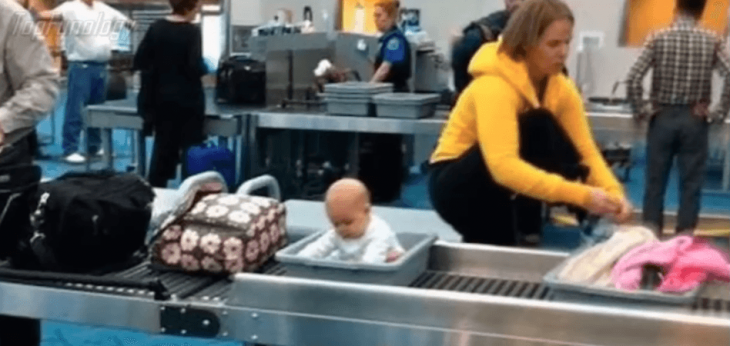 7. Lines of people are totally irritating, but this is something you will usually find in every airport because all the staff is so busy working and... oh wait.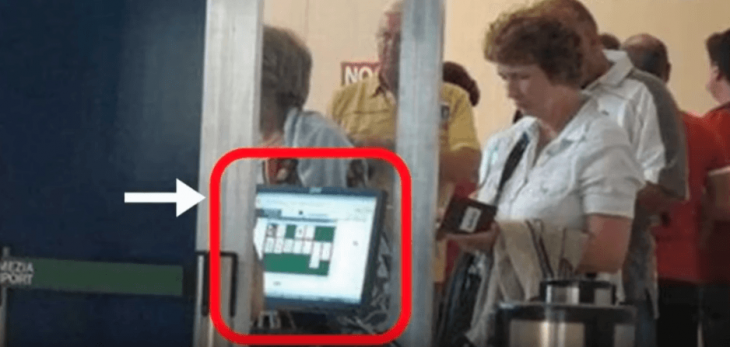 8. Jet lag is real, and every passenger knows it. That's why this woman chose those chairs as the perfect comfortable place to sleep.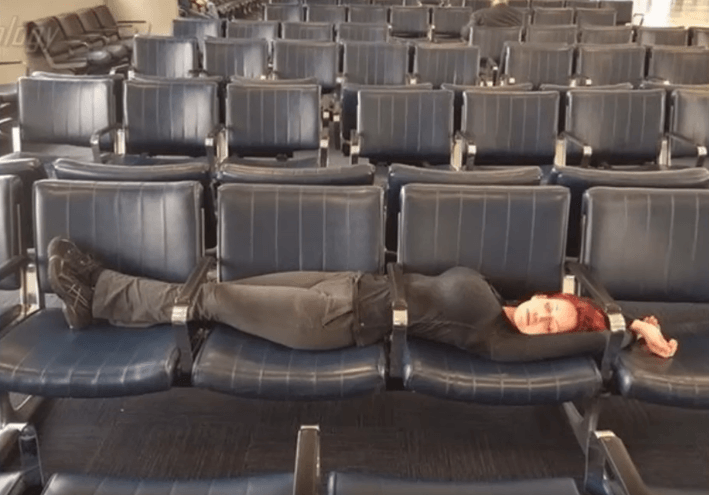 9. A girl left her Facebook logged in a public computer at the airport, and this happened.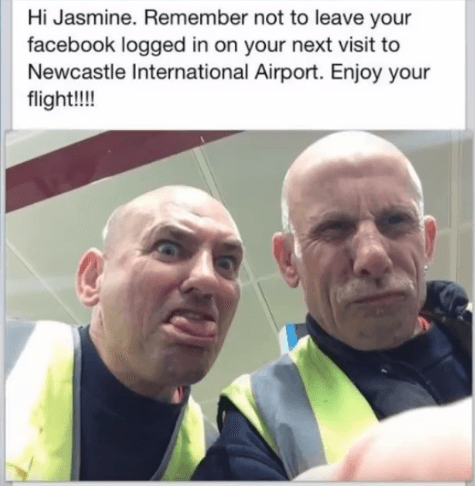 10. Sleep is all you want to do after a long flight. This is one of the most normal things you will see in an airport, people sleeping in weird positions.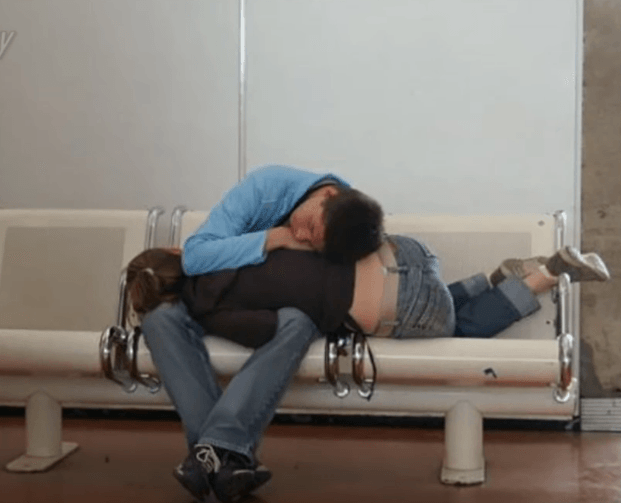 11. It is very common to see people with signs waiting for other passengers, so this little girl also went to wait for someone. We hope she found her friend with a weird name.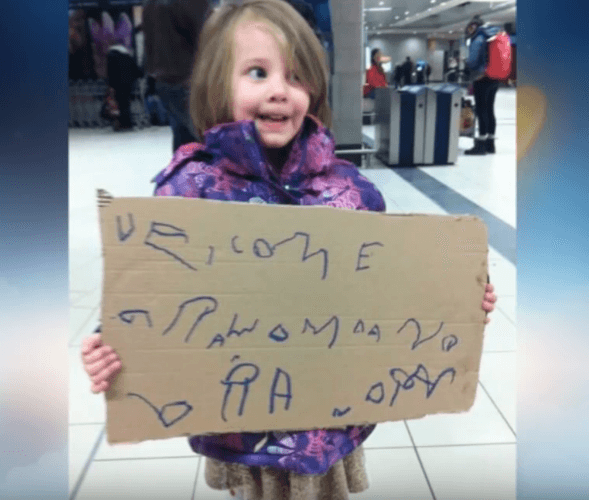 12. Talking about people waiting for passengers at the airport, look at these Stormtroopers waiting for their leader.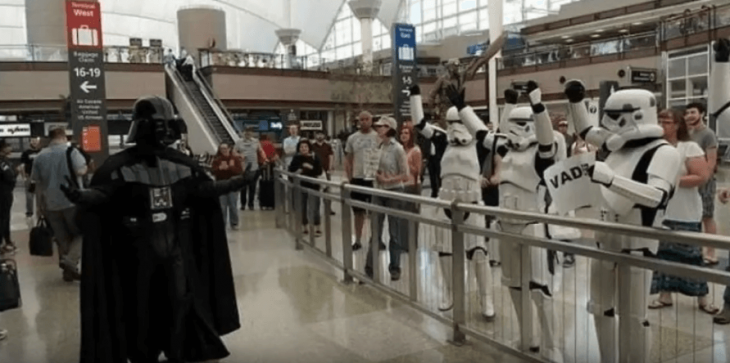 13. Look at this funny incident. Those legs look like it were his own. He had no idea why was the crowd cheering.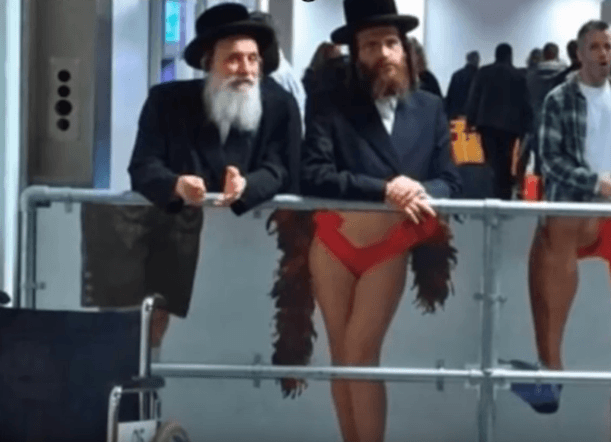 14. Again, here you can see someone who fell asleep in a not convinient place. When your body asks you to rest, you have to do it.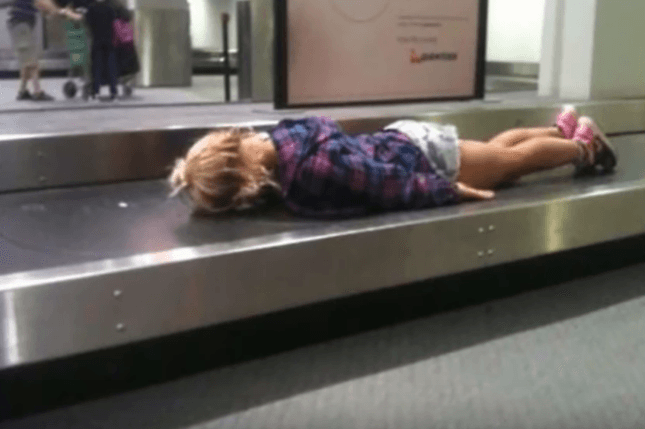 15. Sometimes people carry peculiar things with them. Like this time when someone brought this heavy luggage: a roller.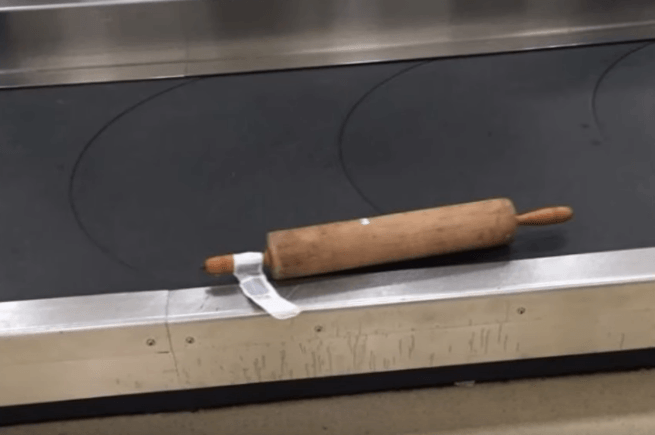 16. Jet lag obliges people to take desperate measures to rest. This man couldn't find a more comfortable position than this. He was very creative though.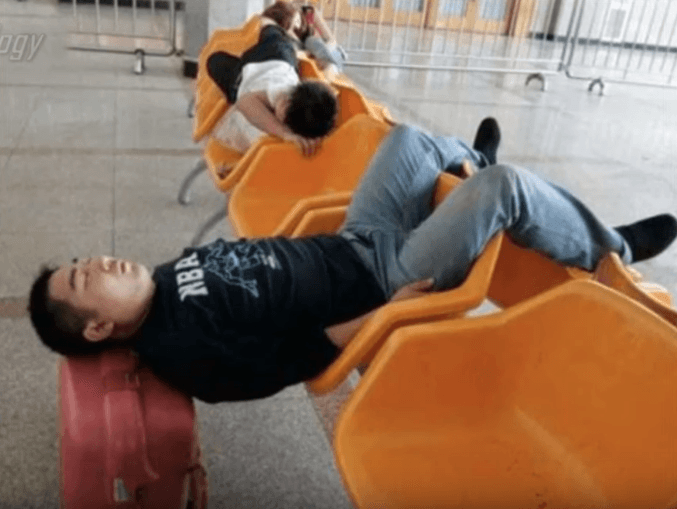 17. We feel so sad for Simon. Maybe he was expecting a warm welcome sign, but he will find this, and we are sure this isn't what he was expecting.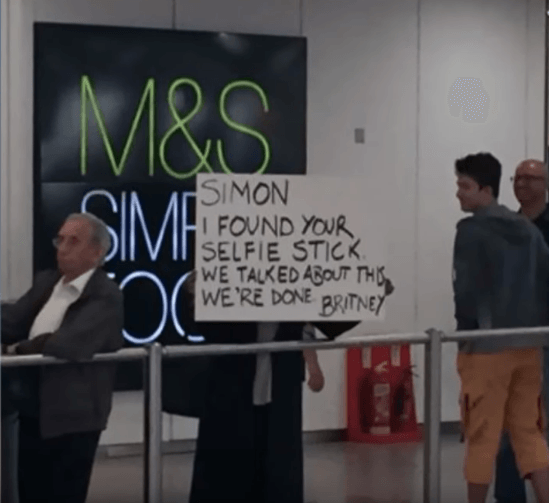 18. We are sure this man didn't see the warning sign. The airport staff needs to have a lot of patience to deal with things like this.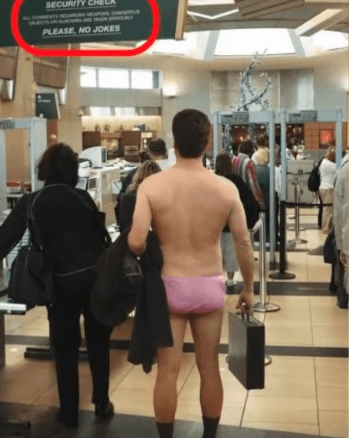 19. This is a beautiful picture, but we can't help about thinking how dangerous this may be. We have seen many movies with disasters related to turbines.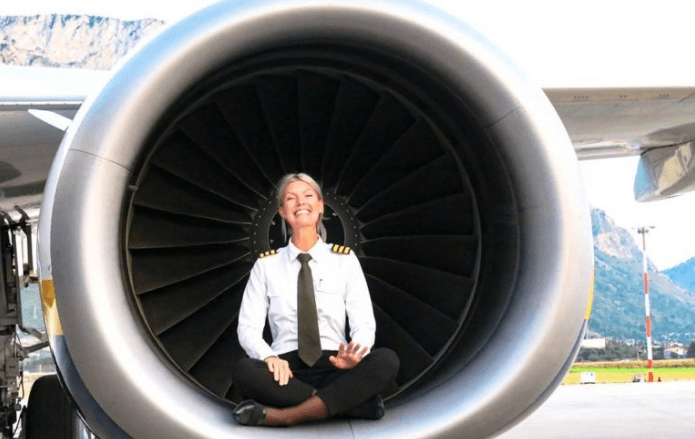 20. This is a very particular photo. A Saudi sheik paid plane tickets for all his 80 hawks, and they traveled as if they were persons.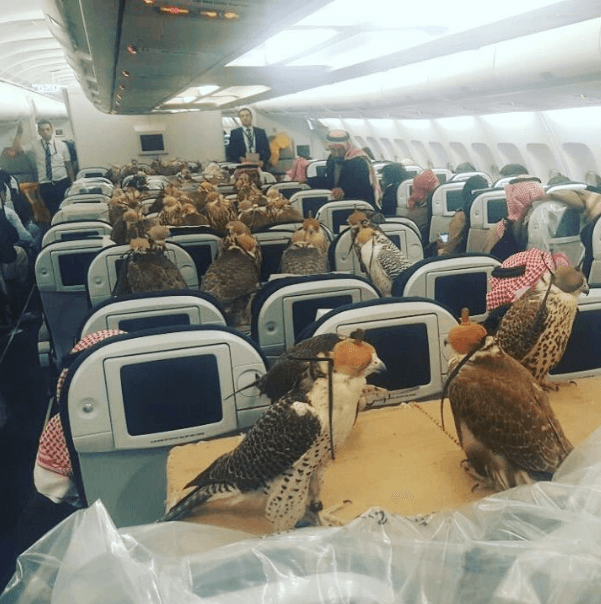 Have you ever lived a similar experience in an airport? It is incredible how we can find so many funny situations in common or normal places. We hope you had a good time seeing these images, share this with your friends and make their day!