10-year-old twins melt hearts singing for Ellen in viral video
Over the years, Ellen DeGeneres has used her show to showcase talents from all over the Internet, and this time, she brought 10-year-old twin brothers, Darius and Demetrice, to her stage. Their performance shocked her audience as they sang Mario's hit song 'Let Me You Love.'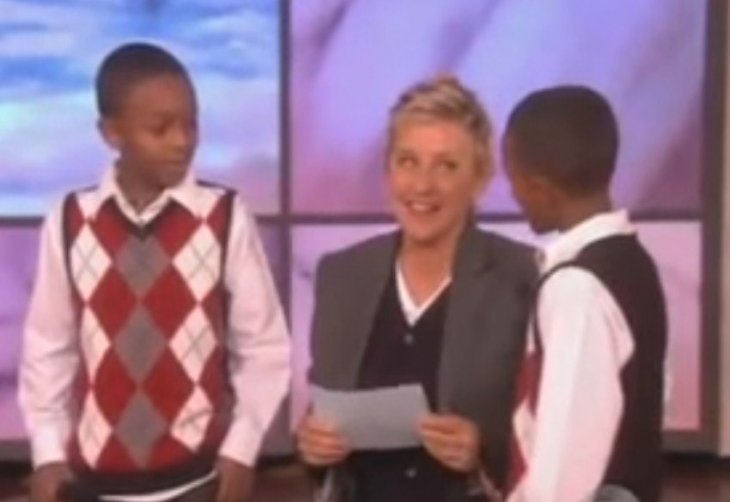 Finding talent
Almost nine years ago, in October 2009, Demetric and Darius appeared on the Ellen Show to showcase their singing talents for the famous talk show host. This is not the first time that DeGeneres has brought gifted kids on her show.
Many young children have been able to perform for Ellen's audience in the past 15 years, and the talk show host has started many of their careers in show business. It seems Ellen's staff likes to find talent on the Internet and give them a spot to entertain their guests.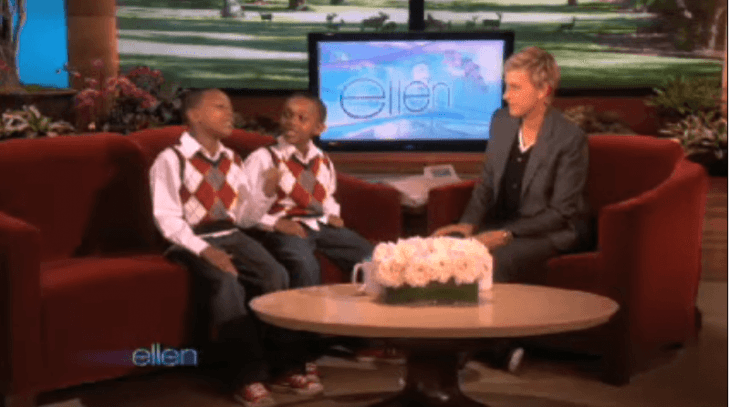 The creation of social media and video platforms like Youtube has made it possible for people to put themselves out there, showing their talents on television like they probably couldn't before. It's fantastic that so many kids get a chance to live their dreams because of technology.
Furthermore, talk shows are always looking to fill their segments with something special, and instead of gossip, the Ellen Show likes to promote talent, funny thing, games, and everything that will bring a smile to their audience's faces.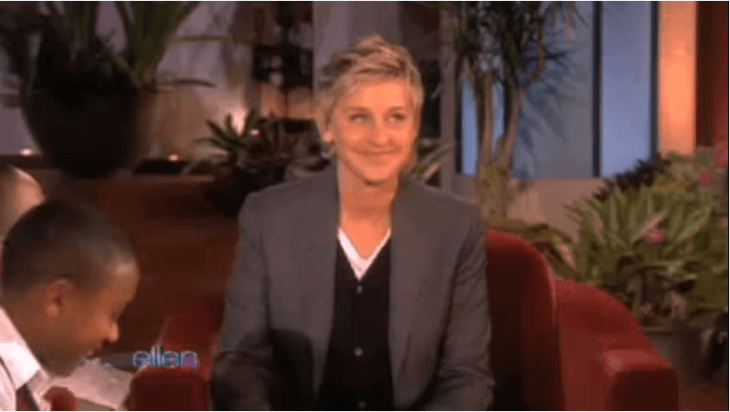 The twins
This is the case of Darius and Demetrice who belted 'Let Me Love You' like they were professional R&B singers already. Ellen welcomed them saying, 'What's cuter than one kid – two kids. Please welcome Demetrice and Darius.'
The twin boys got to sit on her famous couch and chatted with the talk show host, who asked them a couple of questions. 'Can people tell you apart?' And the boys answered, 'Sometimes. Most people think we're identical. We're fraternal.'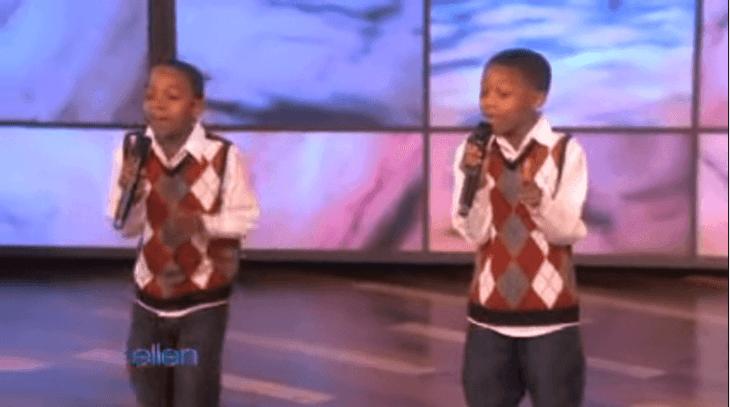 It's tough to tell them apart, so we were shocked to hear that they are fraternal twins and not identical. In case you have forgotten, fraternal twins come from two different embryos entirely, while identical twins come from one embryo that broke in two.
Ellen continued asking them, 'You've been singing since how old?' and the twins answered, 'Since we were 5.' The host then asked them, 'Do you want to sing when you grow up? What do you want to do when you grow up?'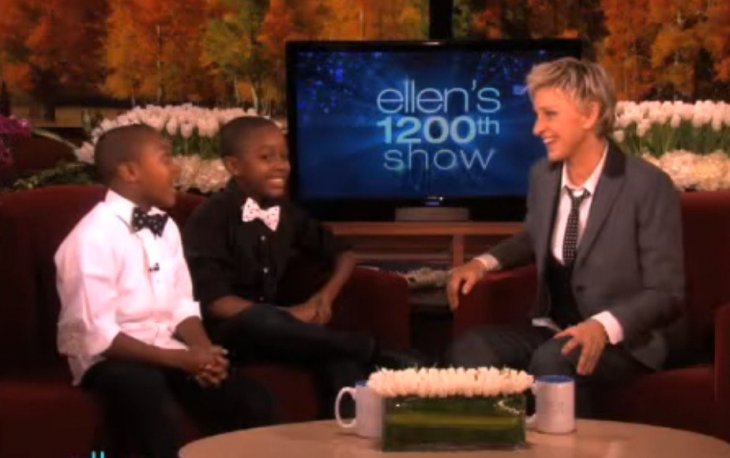 Demetrice said that he wanted to be a famous singer and a musician, while Darius said he wanted to be a renowned singer and be a S.W.A.T team member to protect people. The twins then talked about being Ellen fans, so they decided to send her a video of their singing and were excited to be invited to the show.
The fact that they chose to perform that particular R&B song was a little shocking because of the explicit lyrics, but the twins sang a family-friendly version, so everything turned out great, and the audience enjoyed them.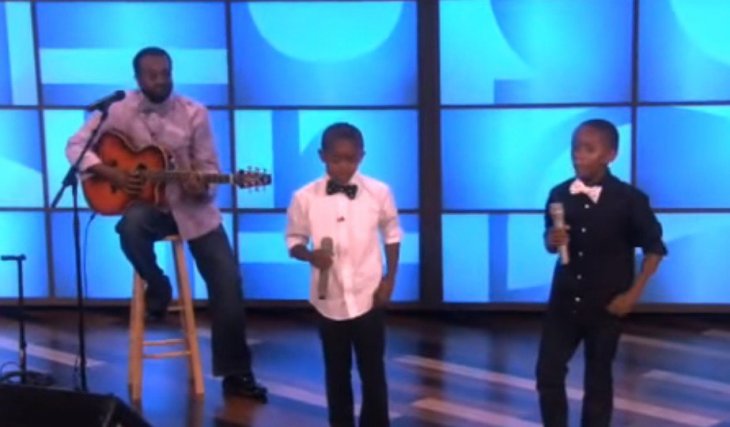 Darius and Demetrice
The twins have grown so much since being on The Ellen Show, and though there's not a lot of information about them out there, they have their own Youtube channel called 'Darius & Demetrice D2,' where they are posting new material.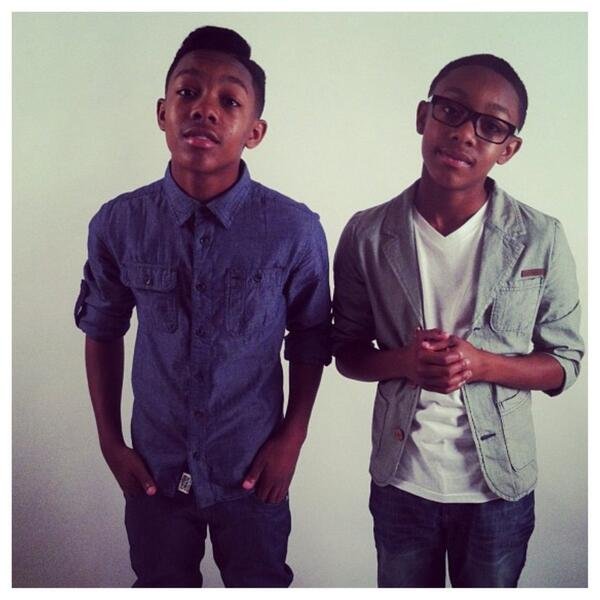 Some people in the comment section have questioned the direction of their music since their beginnings as gospel choir boys since now they are singing explicit R&B songs now. However, we think it's part of life to grow up and change tastes as time goes by.
We can only hope that they stay true to themselves in the future since a lot of young people fall prey to the excesses of Hollywood, or fall apart when their dreams don't necessarily come true. Do you remember seeing them on The Ellen Show all those years ago? If you liked this article, share it with your friends! See you next time!